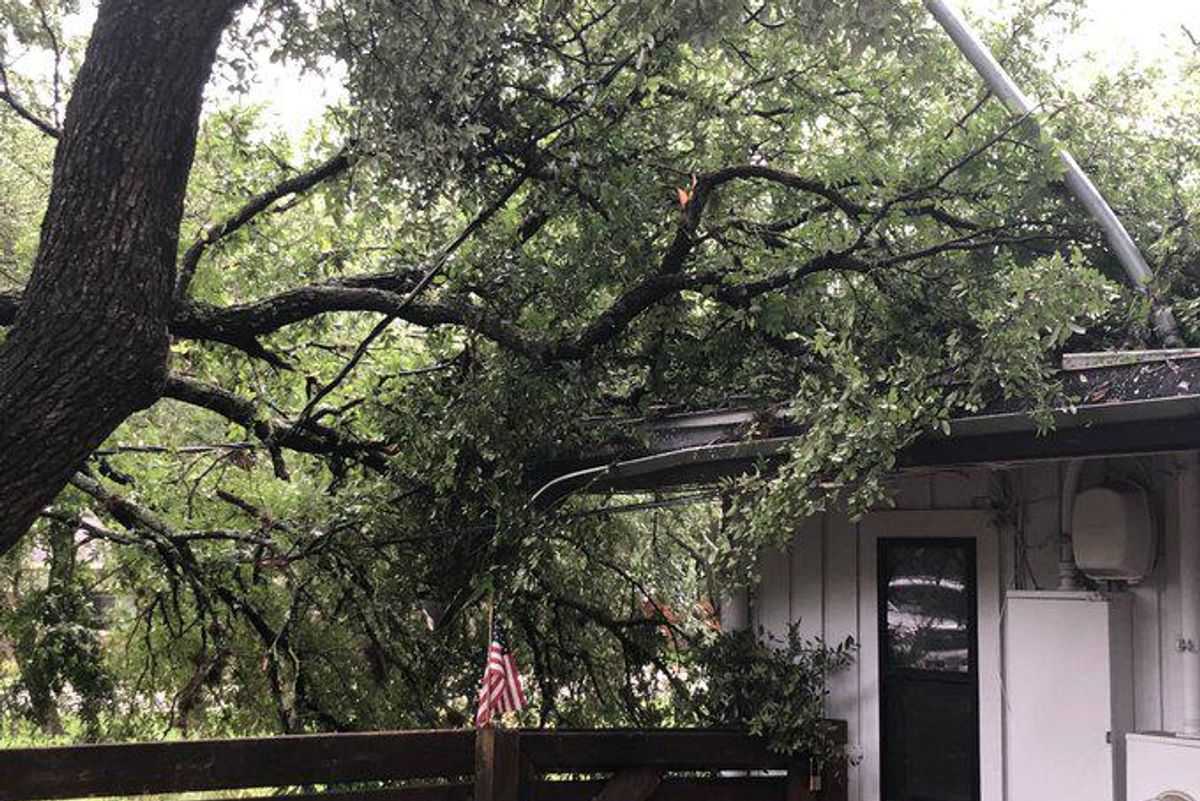 Just under 2,000 Austin residents are still without power as Austin Energy continues to fix outages after Friday's storm, and some power may not be restored until Monday.
Austin Energy said that tree trimming is continuing as fallen limbs and other storm damages caused 30,000 residents to be without power at its peak on Friday evening.
---
As of Sunday at 1 p.m., 239 outages persist and 1,820 residents are still without power.
In response to widespread outages, Austin Emergency Management has opened two cooling stations for residents looking to keep out of the heat. The first, located at the South Austin Recreation Center on 1100 Cumberland Rd, opened at 10:30 a.m. on Sunday and is pet friendly. The second, available from 1 p.m.-8 p.m. Sunday, is a Cap Metro bus located at 1012 W Anderson Ln.
While most major circuits have been addressed. Austin Energy still has plenty of limbs to clear before they can safely restore power for the remaining 239 outages.