Get connected with our daily update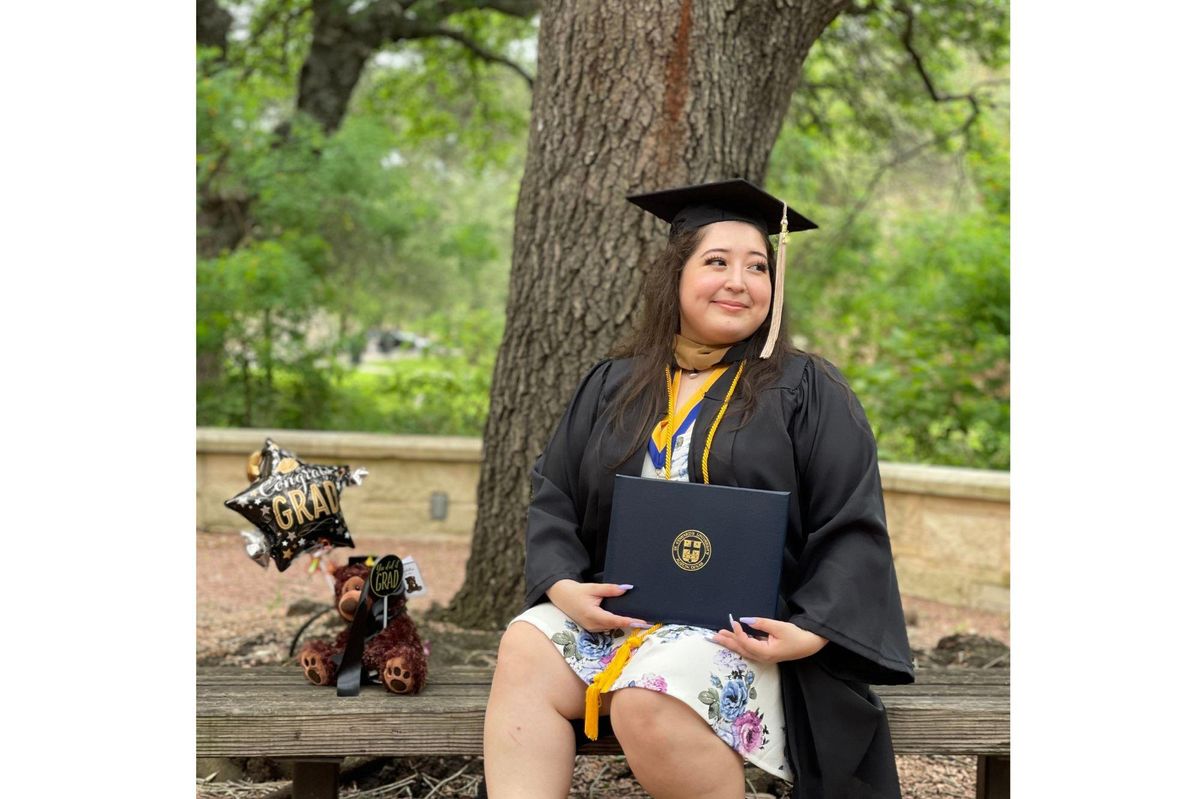 When Caitlin Villalobos learned about the White House's loan forgiveness plan on Wednesday, she said she felt overwhelmed.
---
"It's not going to be all of it, but it's going to be the majority of it," Villalobos said.
Villalobos was one of the millions of borrowers impacted by the student loan relief plan President Joe Biden announced this week. As a recipient of Pell Grants, which are given to students with exceptional financial need, Villalobos will have $20,000 of debt canceled. Non-Pell Grant borrowers will have $10,000 of their debt forgiven.
She graduated from St. Edward's University in December 2020 with a degree in marketing.
But even with a job, she needed more financial aid to get through college. And going to college was a must, as she was raised by immigrant parents and saw it as the sure path to a successful career.
"The only thing that I knew was, you should go to college right after high school, pursue your four-year degree in order to get a more fulfilling life than the ones that came before you," Villalobos said.
This reasoning has drawn people to college even as housing and tuition costs have soared for students across the country, including those in Austin.
Texas State Rep. Jon Rosenthal, who attended the University of Texas at Austin in the 80s, took to Twitter on Thursday to note today's cost of attendance.
For a full-time undergraduate student, it ranges from $29,406 to $32,346 for the fall and spring semesters. At the same time, the federal minimum wage remains unchanged from its last increase in 2009 to $7.25 an hour, Rosenthal noted.
\u201cEasing the burden of predatory student loans is important, but we MUST address the root causes of the issue if we really want to solve the problem: sky high tuitions for public colleges and universities and interest on student loans!\u201d

— Jon Rosenthal (@Jon Rosenthal) 1661434022
Enticed by the chance for upward mobility, the federal student loan debt has reached $1.6 trillion for more than 45 million borrowers. The forgiveness plan is targeted at low and middle-income borrowers, Biden says. Borrowers are eligible for relief if their income is less than $125,000 and nearly 90% of the relief dollars are expected to go to those earning less than $75,000 a year.
Of those borrowers, the forgiveness plan is poised to especially offer relief for women, who hold two-thirds of student loan debt, and women of color who have higher balances than white women.
But the move hasn't been without controversy. Sen. John Cornyn told graduates to "keep your commitments," mentioning the life lesson that is paying back your loan. Others cited worries of inflation.
Still, roughly 20 million people will have the remaining balance down to zero. And for Texans who won't have their balance entirely slashed, people in the state owe less per borrower compared to other parts of the country, owing $32,920 on average.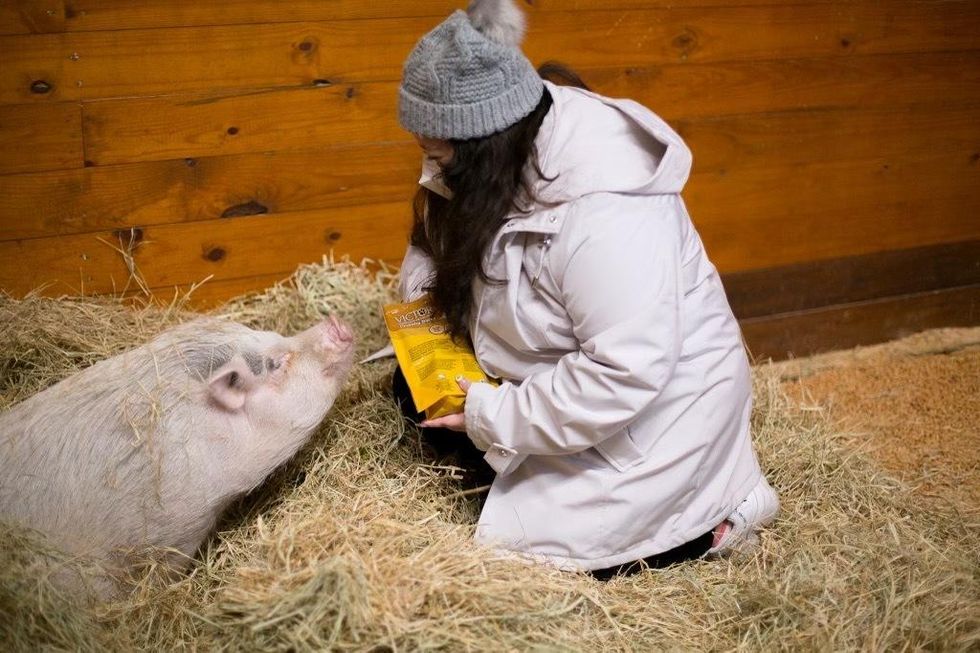 So borrowers like Villalobos are making plans for the future. She says the debt relief could allow her to pay off the rest of her balance soon.
Currently, her work involves capturing moments with dogs, cats and other animals for the Houston SPCA.
"Now I work in the field that I studied in and it's fun, and I like it," Villalobos said. "I mean, just today, I was taking photos and videos of puppies."
It's a job she ultimately got the opportunity to do because of her degree, she says.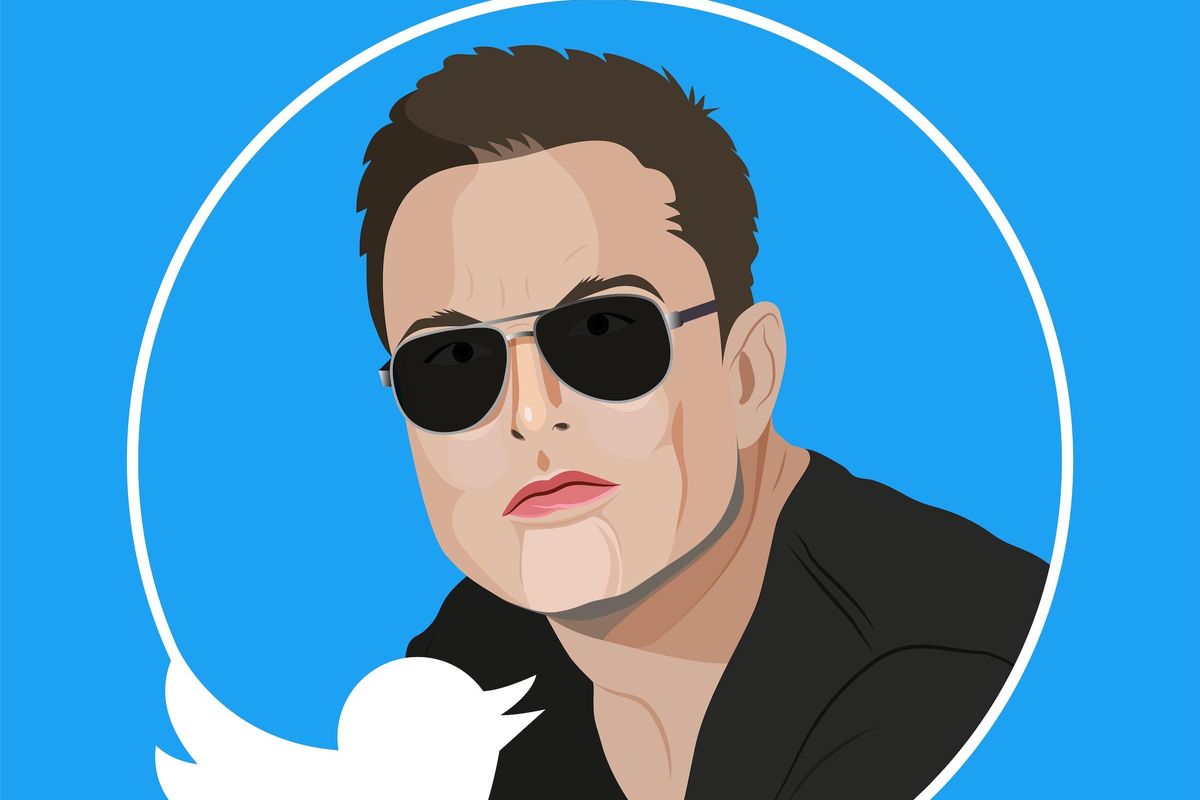 Shutterstock
Elon Musk has proposed once again to buy Twitter for $54.20 a share.
The news that Musk is offering to carry on with the $44 billion buyout was first reported by Bloomberg. Now, a filing with the Securities and Exchange Commission shows Musk made the proposal in a letter to the tech giant on Monday.
The New York Stock Exchange temporarily halted trading in Twitter stock twice Tuesday, first because of a big price move and the second time for a news event, presumably the announcement of Musk's renewed offer.
While the per share offer price on this latest proposal remains the same as the original offer, it's unclear if Musk has made other term changes or if Twitter would reject it. According to other reports, a deal could be reached this week.
The stock closed at $52.00/share Tuesday, indicating market uncertainty around the $54.20 offer.
After Musk informed Twitter of plans to terminate the original agreement in July, Twitter sued. A trial has been expected in Delaware Chancery Court on Oct. 17.
With the proposition of a buyout on the table again, it revives the question of whether Musk might move Twitter from San Francisco to Central Texas.
He's done so with some of his other companies. Tesla's headquarters in southeast Travis County had its grand opening earlier this year and tunneling business The Boring Company moved to Pflugerville. At least two other Musk companies, SpaceX and Neuralink, have a Central Texas presence without being headquartered here.
Technology journalist Nilay Patel this afternoon voiced concerns that owning Twitter and Tesla together could be problematic for Musk, as his Tesla manufacturing facilities in Germany and China are both in countries that have disputes with Twitter over content moderation and censorship.
Telsa shares fell after the Twitter news became public, before rallying to close up, at $249.44.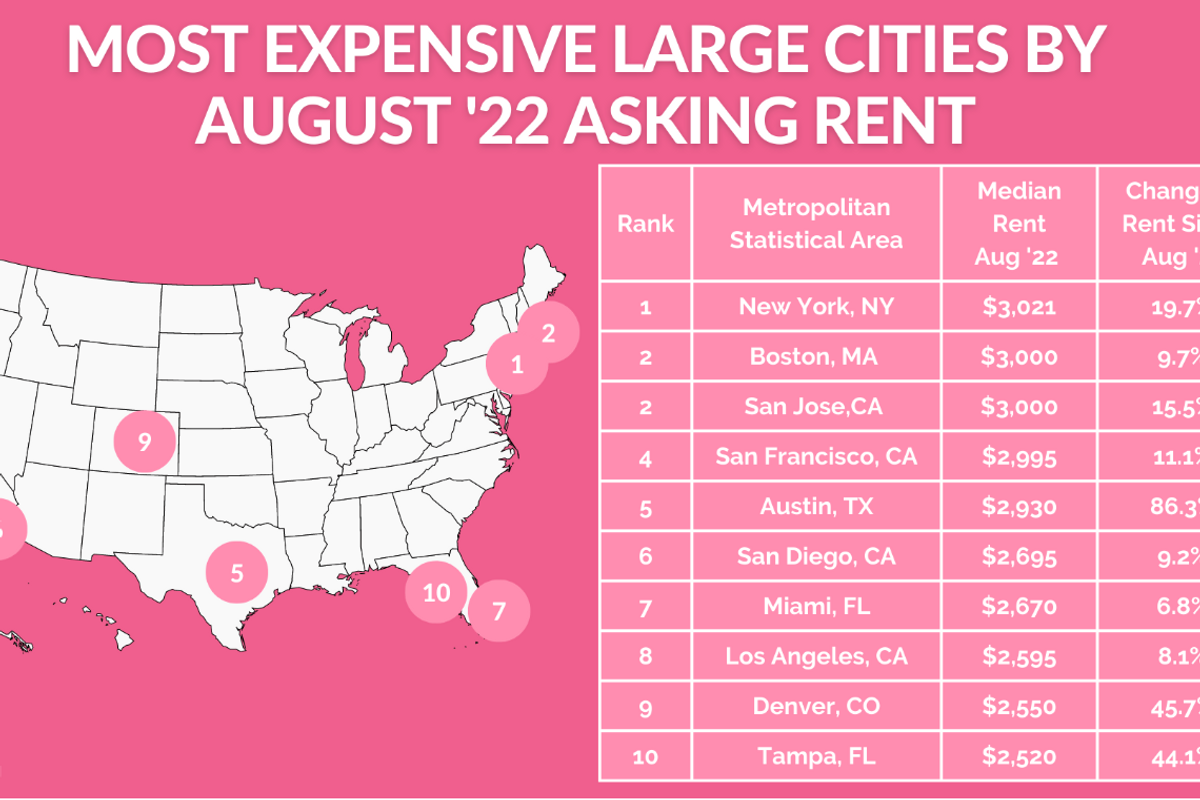 Dwellsy
While searching for a place to live, Austin renters will face monthly rates of nearly $3,000, a recent guide from rental marketplace Dwellsy shows.
The median rent in August this year was $2,930, a more than 86% increase since August 2021. That's $820 more than the nationwide median asking rent in August and puts Austin just below the Bay Area, Boston and New York for large cities with the most expensive asking rent.
"Within this group, Austin, TX stands out for the highest increases in asking rent, which has nearly doubled since this time last year," the study notes.
Outside of those large cities, however, others are seeing even higher rent spikes. Metro areas that ranked above Austin in one-year increases include those like Kansas City, MO with a 112% change in rent since last August and Tucson, AZ with a 124% change.
The data reflects large apartment communities, single-family homes and 2-6 unit buildings.