Austonia AM
100% Austin news, info, and entertainment, straight to your inbox at 6 a.m. every morning.
In five minutes, you're fully informed and ready to start another great day in our city.
Get connected with our daily update
Super Bowl Sunday is almost here and nothing pairs better with the fun day than delicious bites. Whether you're a fan of tradition on game day or want to switch things up this year, here are a few recipes that will make the perfect appetizer for anyone.
---
Jalapeño popper wonton cups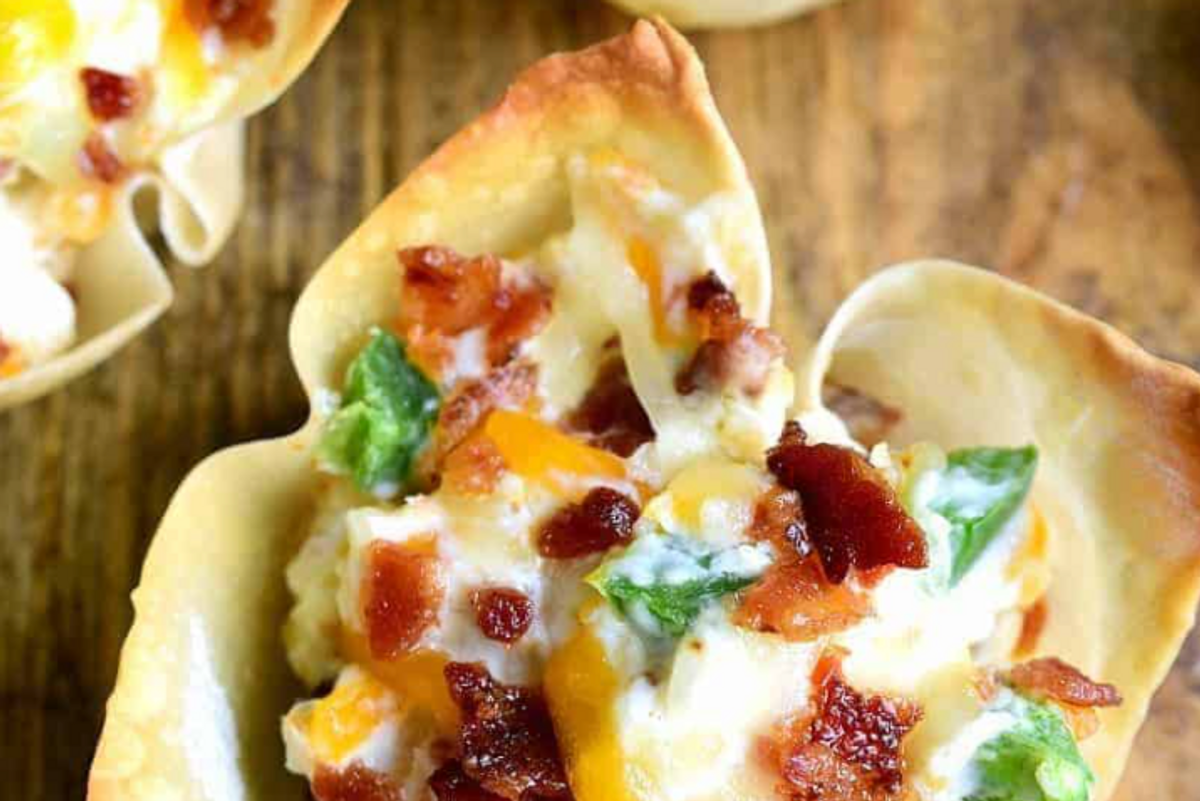 Jalapeño poppers are already a beloved game day appetizer, but try switching up tradition this year by trying these jalapeño popper wonton cups. Filled with bacon, jalapeños, cream cheese, cheddar cheese and sour cream, these little bites are sure to spice up Super Bowl Sunday. This recipe is easy to make, will only take up 30 minutes of your time and only uses ingredients you might already have at home.

You can find the recipe for the jalapeño popper wonton cups here.
Homemade soft pretzel bites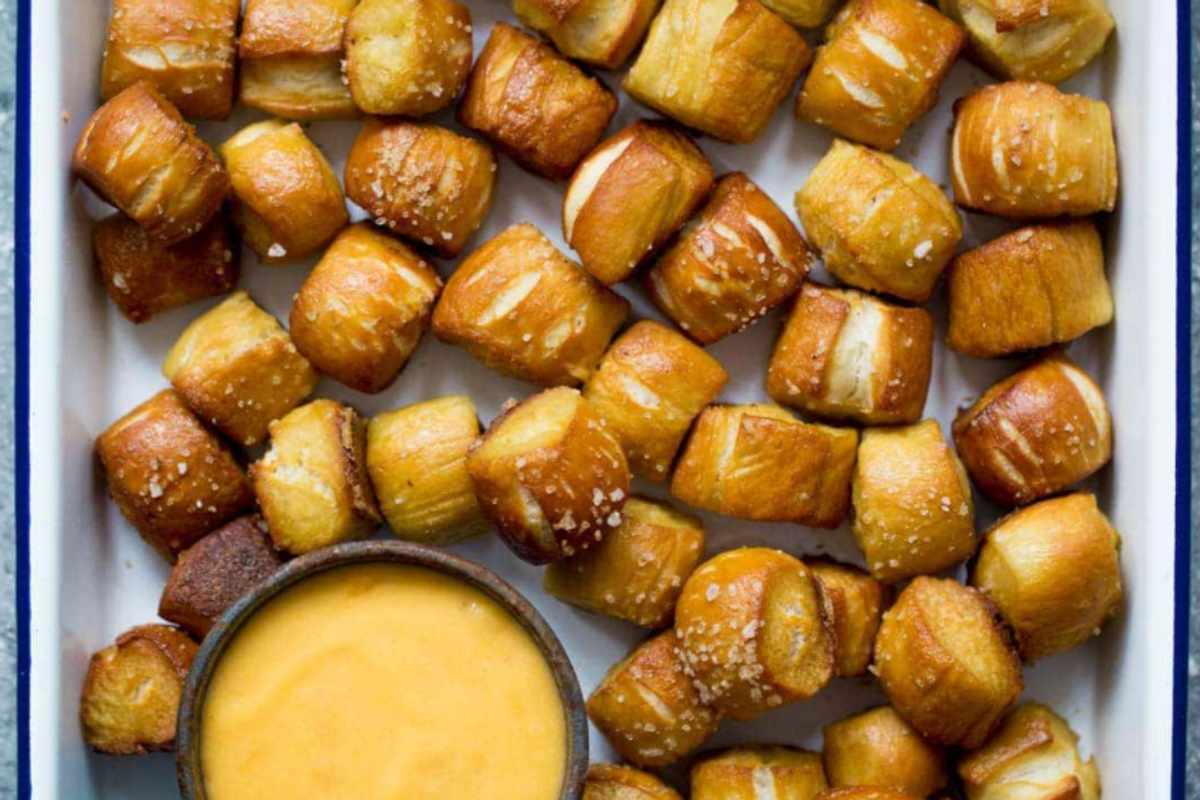 Another game day classic, these homemade soft pretzel bites are addicting and will steal the show on Sunday. These little bites make perfect appetizers for game day and don't make much of a mess while your eyes are glued to the TV. Since it's homemade, they take longer to make but so worth it once you take the first bite. With two hours of preparation and an 18 minute cook time, set some time aside before game day to try making something new.
You can find the recipe for the homemade soft pretzel bites here.
Cool ranch zucchini chips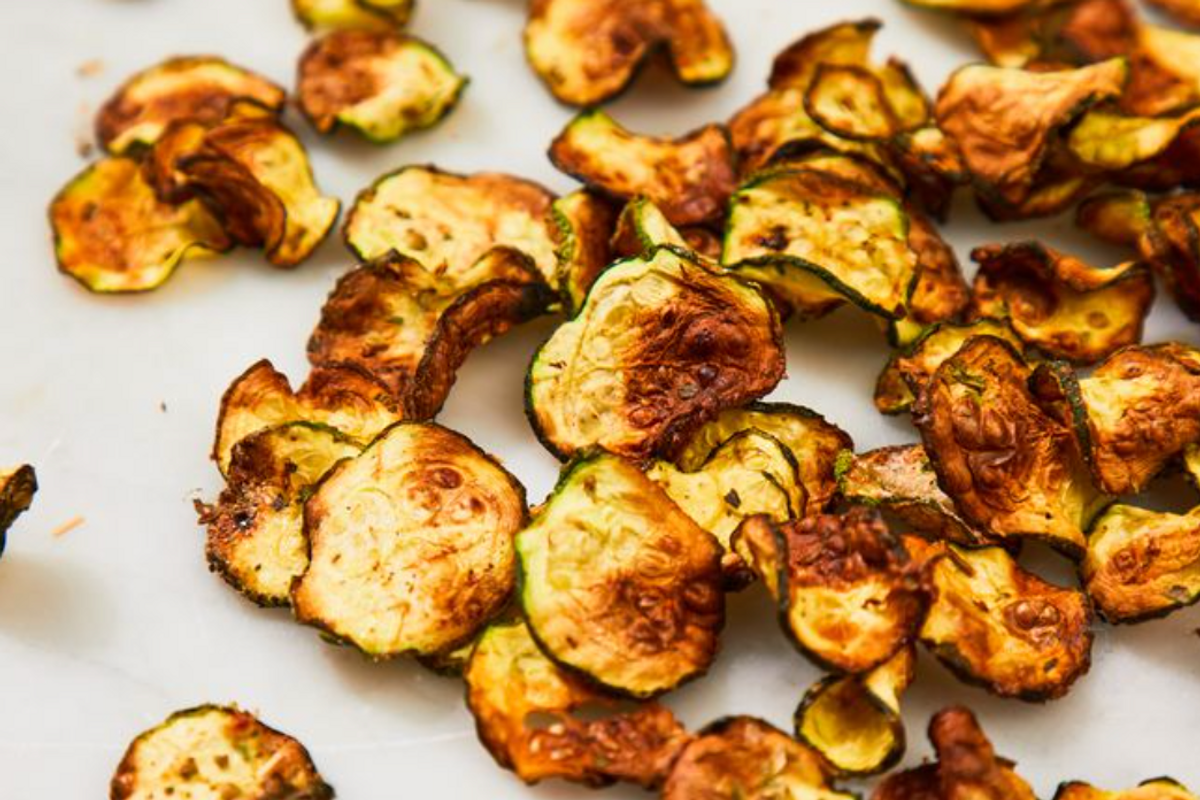 Buying chips from the store is an easy way to provide snacks on Super Bowl Sunday, but trade out those Cool Ranch Doritos for healthier zucchini chips. Deliciously crispy and super easy to make, these savory chips will be your new favorite crispy bites. You can swap out the oven method for an air fryer if you have one for extra crispness. This recipe is super easy and will only take 10 minutes for preparation, then waiting one hour and 20 minutes for it to bake.
You can find the recipe for the cool ranch zucchini chips here.
Whipped Feta with roasted tomatoes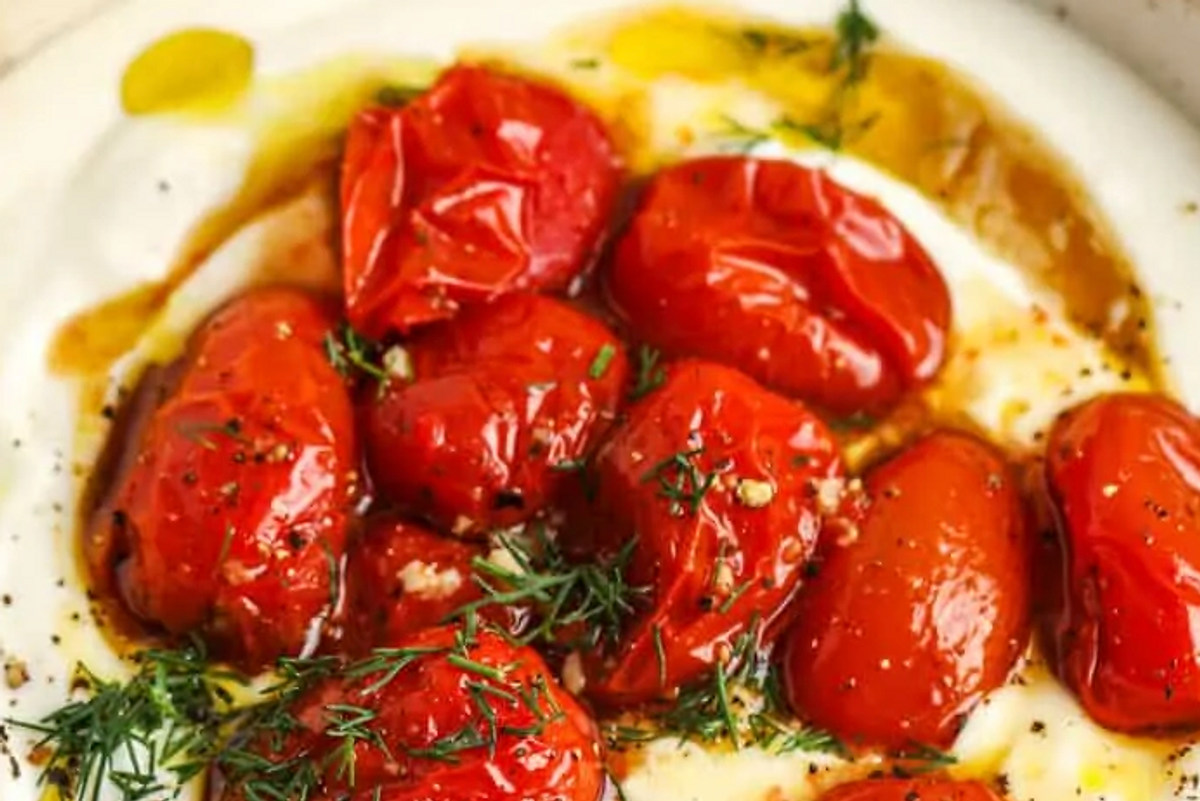 If you spend any time scrolling through Instagram, you've seen the excitement behind whipped feta dip. Although a not-so-typical recipe for game day, this recipe is almost too good to be true and is filled with the best Mediterranean flavors. Easy to make and even better to taste, this recipe will only take 30 minutes of your time and is a perfect snack with chips, crackers or bread during Super Bowl Sunday.
You can find the recipe for the whipped feta with roasted tomatoes here.
Pastrami Reuben egg rolls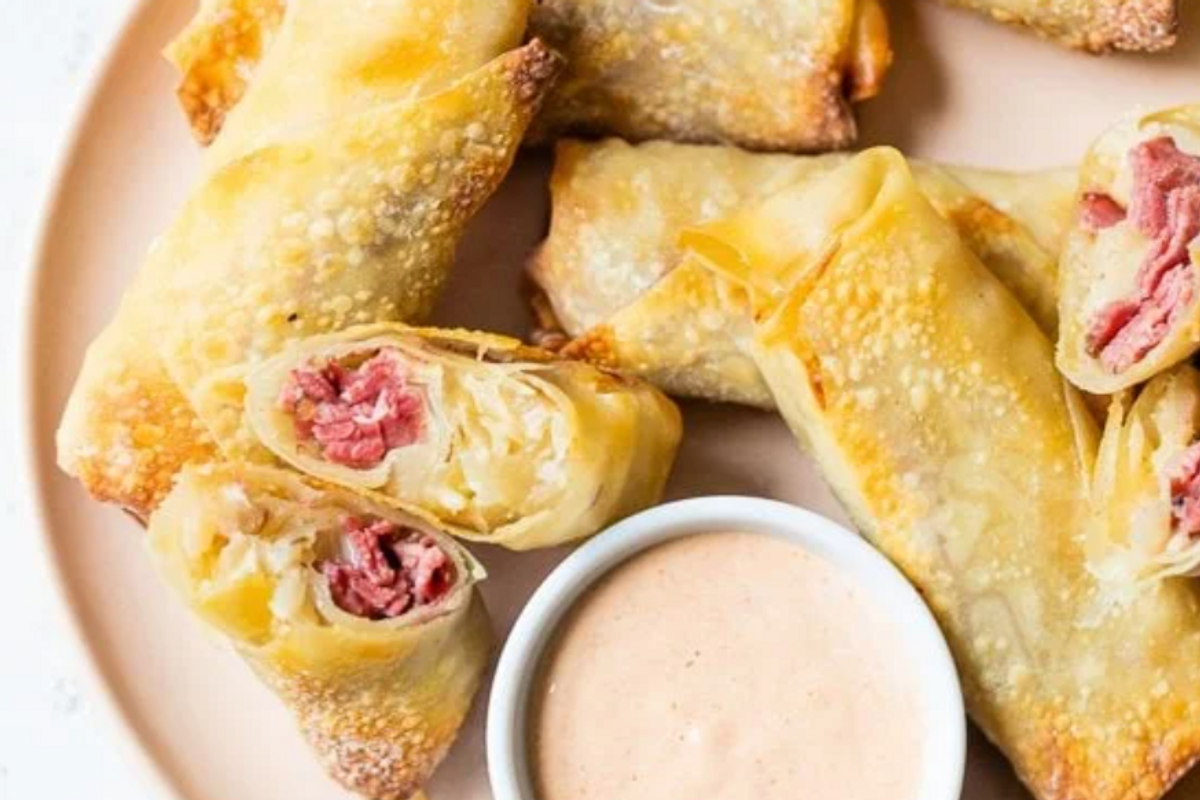 Reuben lovers might be hesitant to switch up the traditional recipe, but there's nothing more game-changing than making our favorite dishes easier to eat. This unique and fun take on a classic Reuben sandwich is made to be perfectly crispy, while equally delicious. This recipe will be a bit hit on Super Bowl Sunday, with only a total of 25 minutes to make. You can make these in the oven or by using an air fryer if you have one at home.
You can find the recipe for the pastrami Reuben egg rolls here.
Buffalo cauliflower wings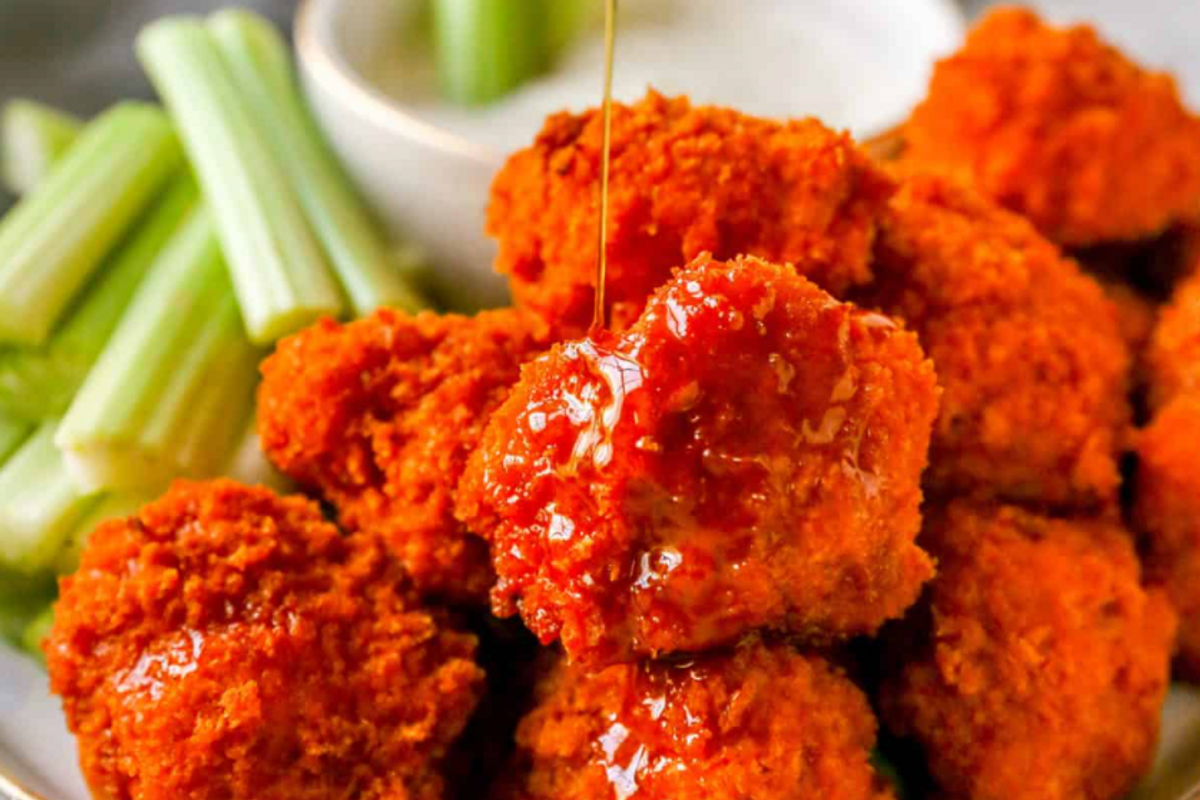 Crispy, delicious spicy bites are just what we need on Super Bowl Sunday. These sweet and spicy buffalo cauliflower wings will be the star of the show on game day. This recipe is perfect for any vegetarian looking for a fun snack and is super easy to make. Set aside 42 minutes to make these and it will be a guaranteed favorite. Besides, there's nothing more traditional than having wings on game day, even if it's a little different.
You can find the recipe for the buffalo cauliflower wings here.
Pizza pull-apart sliders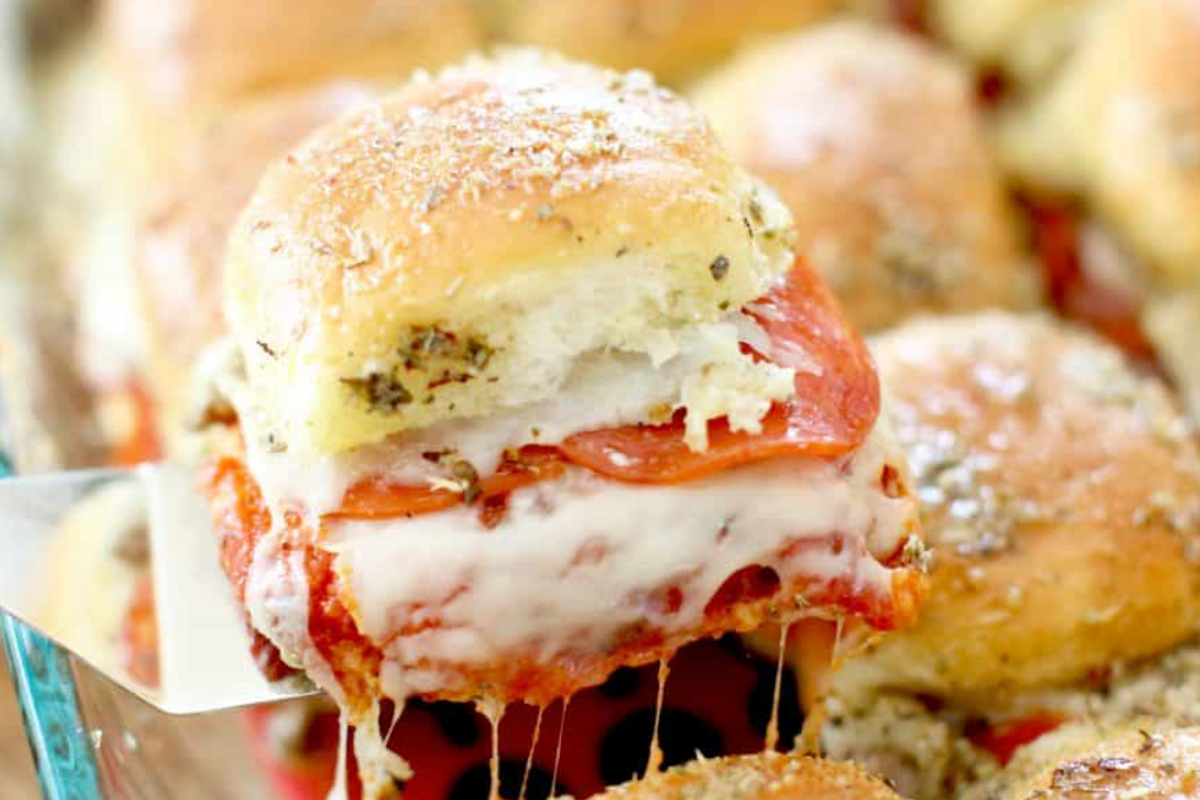 Combining two must-have game day foods, these pull-apart sliders are super delicious and can be easily made with the whole family. Stuffed with cheese, pepperoni, sausage, or whatever other toppings you want, one little bite of these soft, buttery rolls will have you wanting more. This recipe will take 30 minutes.
You can find the recipe for the pizza pull-apart sliders here.
Chicken and avocado roll-ups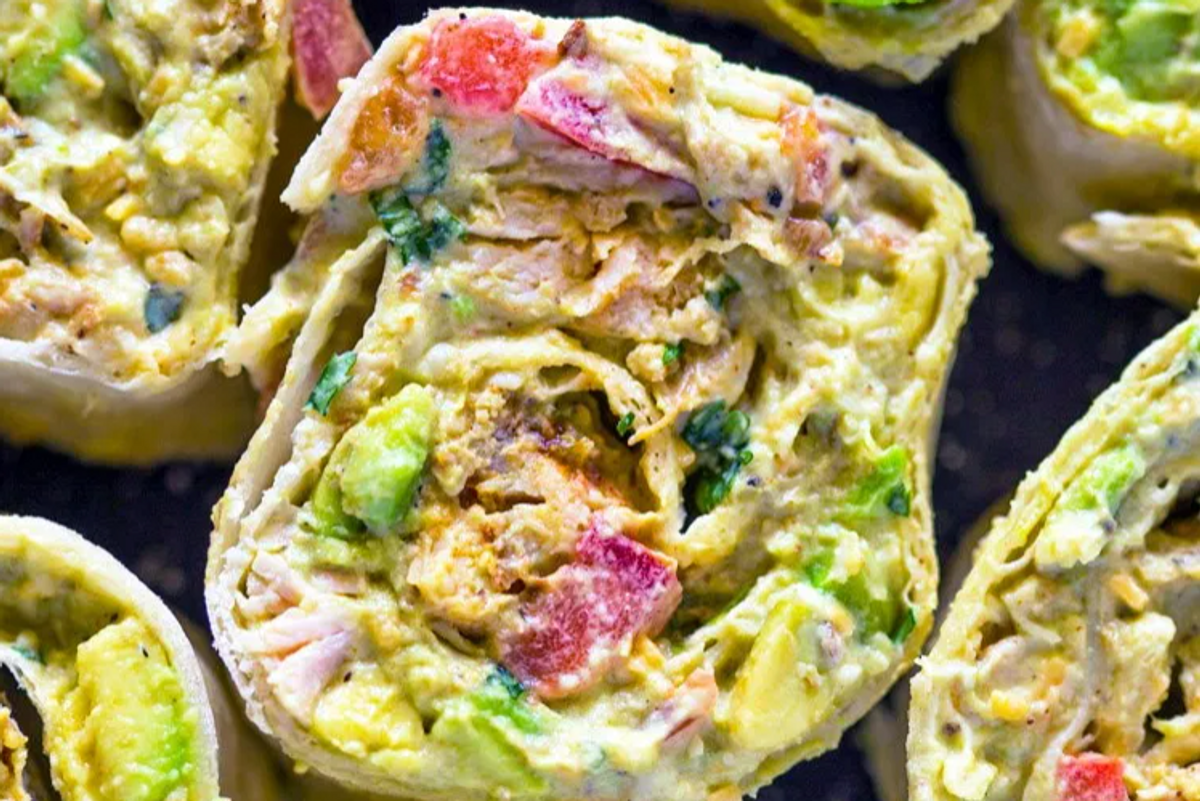 This recipe is perfect for anyone trying to prepare an appetizer on Super Bowl Sunday without spending too much time in the kitchen. In only 10 minutes, you can have these ready to feed everyone at home on game day. Most of the ingredients can be found in your fridge, and some might be leftovers, making these roll-ups even better and super tasty.
You can find the recipe for the chicken and avocado roll-ups here.
Queso dip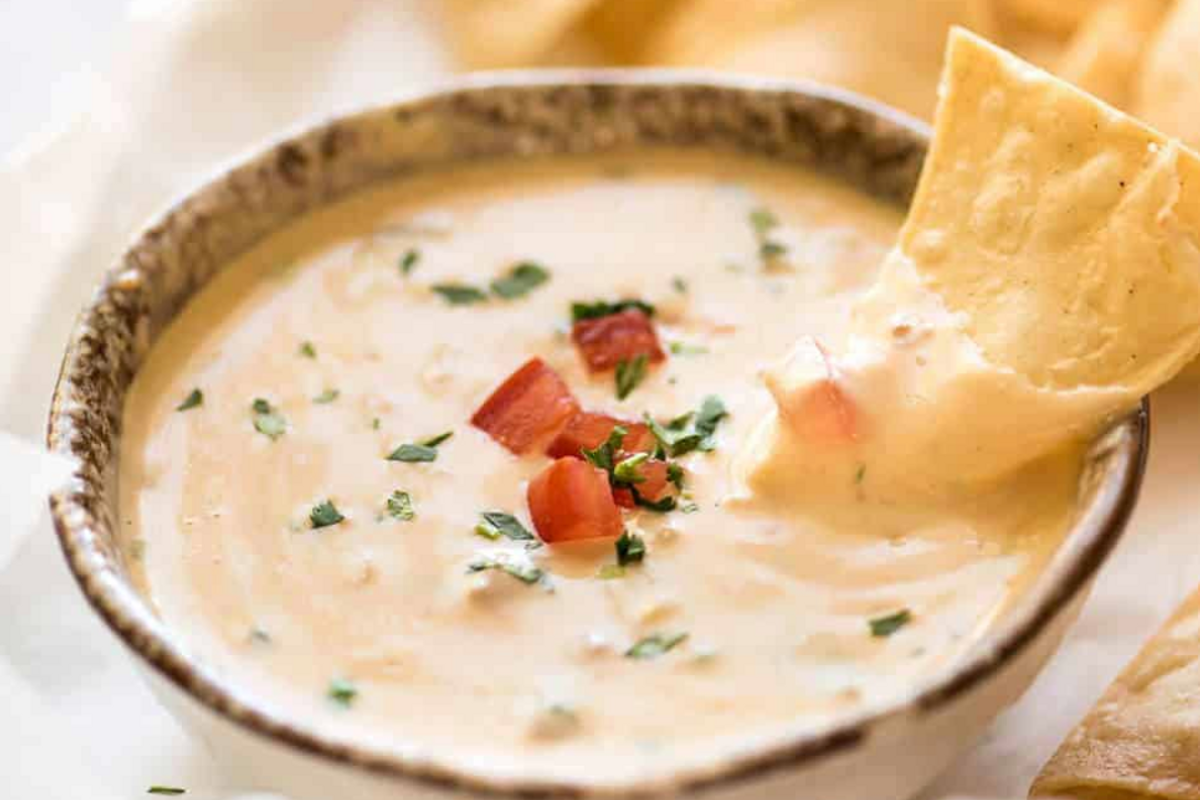 As Texans, there's nothing in the world that compares to the feeling of eating that first bite of queso. No game day is complete without it, and even though you can find it anywhere in Austin, try making it at home this Sunday. Besides, homemade always turns out better. This recipe will take up to 15 minutes of your time, so don't forget to buy your favorite chips while at the store.
You can find the recipe for the queso dip here.
Crock pot spicy boiled peanuts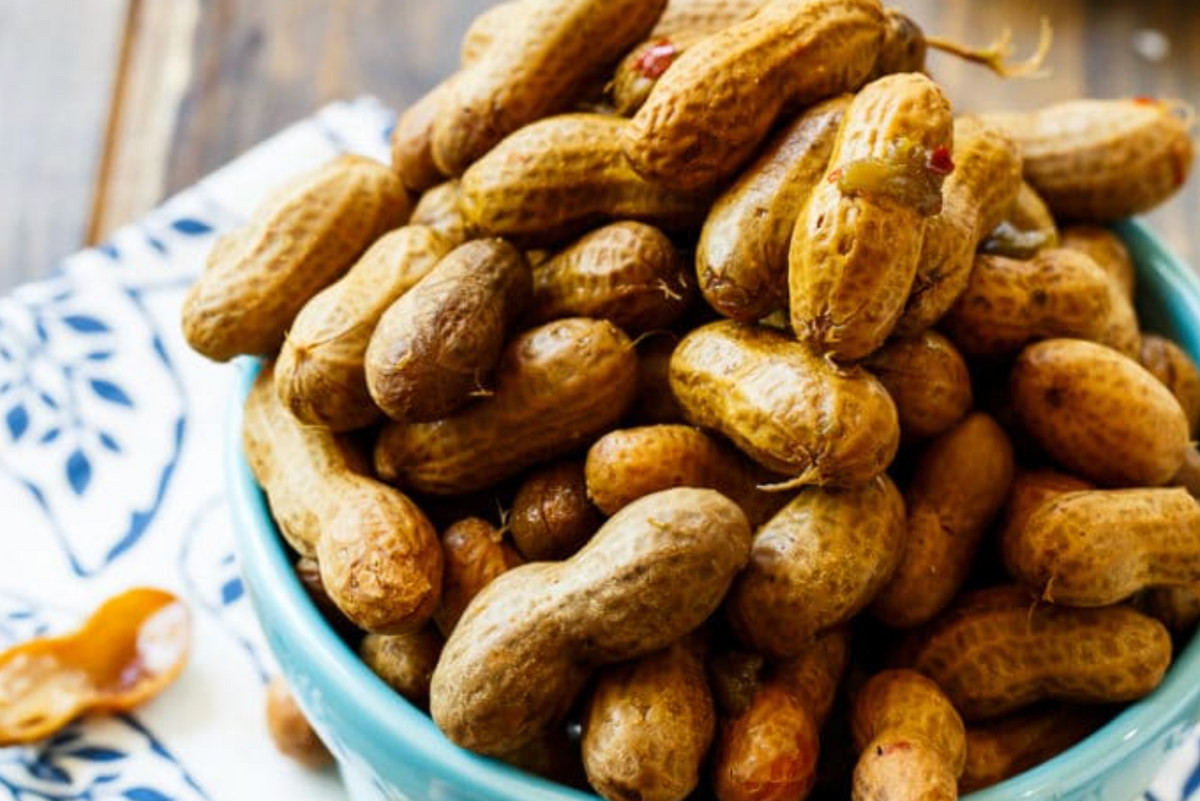 Calling all peanut lovers! If you haven't tried soft-boiled peanuts, this is the recipe to try on Super Bowl Sunday. Soft-boiled peanuts are perfect for pretty much any day of the week as they are almost too easy to make and easier to enjoy. The spiciness of this recipe makes them even more delicious. If you have a crockpot at home, try making these Saturday for the best snack on Sunday.
You can find the recipe for the crockpot spicy boiled peanuts here.
Chocolate covered strawberry footballs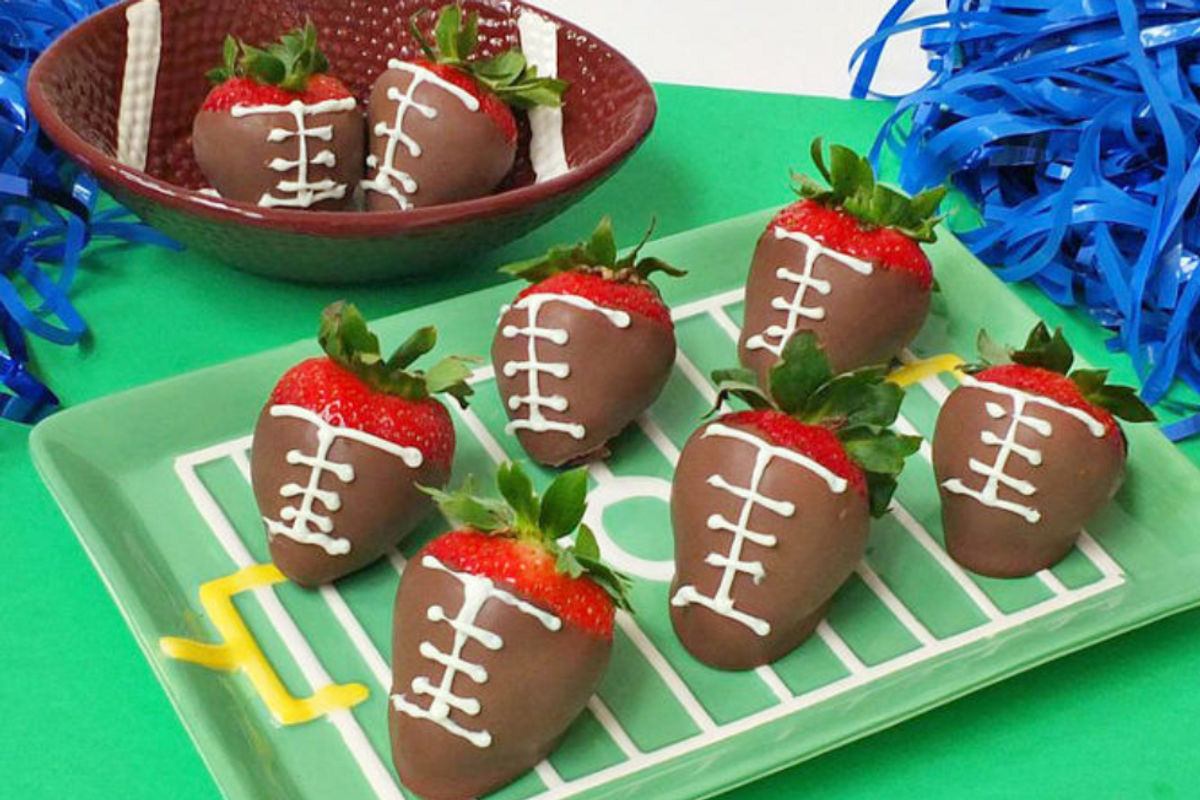 Maybe it's the love in the air or the time of year, but we couldn't leave chocolate-covered strawberries out of Super Bowl Sunday. These sweet treats are deliciously cute and perfect for any family with kids or hardcore football lovers. You will only need three ingredients to make these, plus it will only take 30 minutes to make.
You can find the recipe for the chocolate covered strawberry footballs here.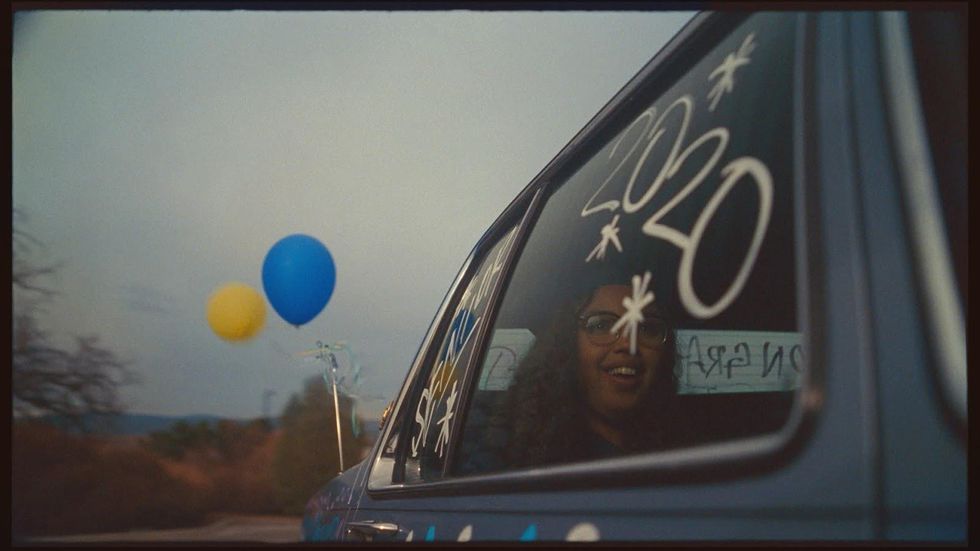 Indeed spreads hope for job searchers in its first Super Bowl commercial
Austonia file photo. (Christa McWhirter/Austonia)
Police have arrested one of two suspects involved in a mass shooting at Austin's Sixth Street in the early morning hours on Saturday, leaving 14 people injured and two in critical condition.
The arrest was made by the Austin Police Department and the Lone Star Fugitive Task Force. One suspect is still at large.
Police started receiving 911 phone calls at 1:24 a.m about a man that fired shots into a large crowd, and responded to a chaotic scene on the 400 block of East Sixth Street. Detectives are surveying video footage captured by bystanders and cameras on the scene to identify the suspect.

The Austin Police Department has narrowed down their search to two male suspects and believes there was "some type of disturbance" between the two parties.
No deaths have been reported. Fourteen victims are receiving treatment in a hospital in stable condition with one treated in an emergency room; two are in critical condition.
According to Interim Police Chief Joseph Chacon, "almost all" of the victims are innocent bystanders but police have not ruled anyone out at this time.
Shooting on 6th Street Austin Texas 6-12-2021 (Aftermath) youtu.be
The shooting occurred on the weekend of the Republic of Texas Motorcycle Rally. With lots of people downtown, police say it was difficult to get EMS in and out of the scene. Police arrived while the scene was still an "active threat," officers "immediately began lifesaving measures" and drove six victims to the hospital in their squad cars, said Chacon, and four were transported in ambulances.
Chacon said that the incident is believed to be isolated, and they optimistic they will be successful in getting the two suspects into custody. Multiple departments, including APD, the FBI, Texas DPS and the ATF, are involved in the investigation.
Austin police are also requesting state troopers for patrol assistance in the coming days. Chacon stressed staffing issues are increasingly making responding to emergency calls "very hard."
"Overall, we remain a safe city," Chacon said. "Also keep in mind when you come downtown, you need to be safety conscious. Be vigilant of your environment and your surroundings."
Today marks the five-year anniversary of the Pulse nightclub shooting in which 49 were killed and 53 wounded in Orlando, Florida. Anyone with information on the shooting is asked to call 911 or 512-472-TIPS.

This story was updated at 2:47 p.m. to include new information and will be updated as more details are revealed.
From Your Site Articles
Related Articles Around the Web
Austin police are investigating a homicide in North Austin where a woman was shot and killed, just hours after a mass shooting in Downtown Austin hospitalized 14 people.
APD is working a suspicious death near the 1900 block of W Rundberg Ln. PIO is en route and will update with media staging location. PIO6
— Austin Police Department (@Austin_Police) June 12, 2021
Police originally responded to Ironhorse Flats Apartments, 1900 block of W. Rundberg Lane, at 3:20 p.m. when they found the woman with multiple gunshot wounds. She was transported to a local hospital, where she was pronounced dead at 4:07 p.m.

No one is in custody as of yet but police are speaking with potential witnesses. Officials said they believe this was an isolated incident with no danger to the public but said possible relation to the downtown shooting has not been specifically ruled out.
Officers could not provide a suspect description and the relationship to the victim is still unknown.
This is a developing story that will be updated as details become available.