Get connected with our daily update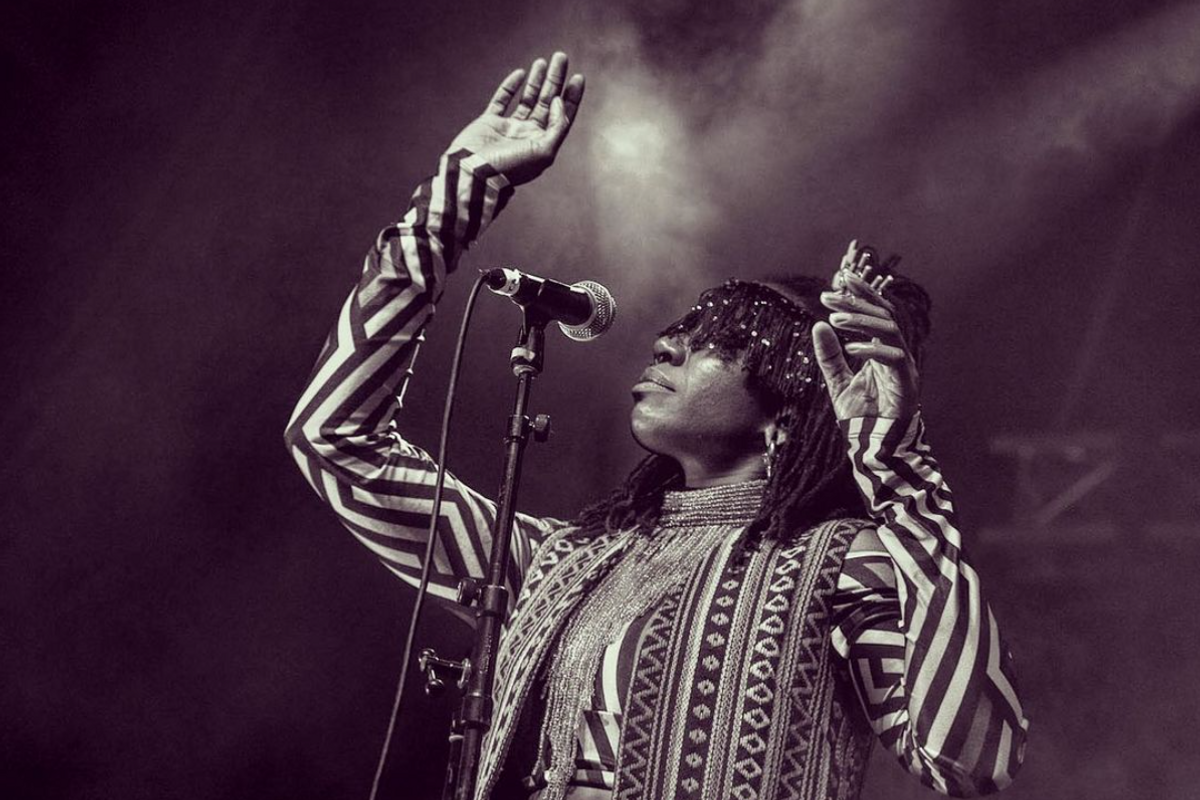 (@goldendawnarkestra/Instagram)
With the end of SXSW 2021, the music festival this year had me learning about the array of talented artists that live in Austin as I followed the festival all week long. Out of the 27 musicians hailing from the Live Music Capital of the World, narrowing the list down to just seven of my favorites was a challenge. You don't have to go far to find tunes to mix up your rotation.
Here are some of my favorite local musicians from SXSW 2021 that have all earned a permanent place on my playlist.
---
Chief Cleopatra
Toeing the line between rock and soul, I will be listening to Chief Cleopatra on repeat until next SXSW. Coming in at the top of the list with her soulful-yet-airy voice and guitar riffs by Leonard Martinez, Chief Cleopatra has created a timeless, mysterious sound that is very indicative of Austin. A track for the Black Lives Matter movement, "Belushi" is a song people can relate to, dance to and play during the revolution all in one. Her new single, "Friends," tells a story of losing a selfish friend with palpable sadness to a pop beat. Though her discography selection is still small, her music is dripping with emotion.
Blushing
Since releasing their debut EP, "Tether," in 2017, the four-person band is composed of two best friends and their husbands. The band has played SXSW for four years in a row in between touring from coast to coast. With their infectious dream pop sound, soft guitar and light lyrics, their music is tailor-made for cloud watching in Zilker Park while you wait for ACL to return.
Lord Friday the 13th
A self-described "dollar store trash-glam-punk band," Lord Friday the 13th is a brand new sound hitting the town. Comprised of siblings Sloane on guitar and Felix on vocals, the band has just one song currently released: "Bigots Beware." Unsurprisingly, the song denounces hate in the world and aims to strike fear into the hearts of the intolerant. Since both bandmates have backgrounds in visual media, their music invokes a very artistic sound, aside from just being very eccentric founders.
Nané
Named for the affectionate nickname given to frontman Daniel Sahad by his Dominican parents, this six-piece band brings an array of personality to the table, just like each of Nané's songs all have a personality of their own. Selected by Brittney Howard for NPR's Tiny Desk concert, the group of University of Texas students were praised for a "no holds barred" performance. I think it might actually be impossible for someone to dislike every single one of their songs.
BettySoo
Acoustic Guitar Magazine says BettySoo "may well have the most gorgeous voice in Texas" and I can't help but agree. Listening to BettySoo sing "Whisper My Name" will give anyone goosebumps. A Texas native who grew up listening to Texas songwriters and a country radio station to match. BettySoo took nights spent at The Cactus Café and the Great American Songbook and created a unique sound—contemporary folk and pure Texas pride.
Buffalo Hunt
Under the pseudonym "Buffalo Hunt," Stephanie Hunt's sound is trippy and unexpected. Ahead of her forthcoming album, "Play the Fool," which will be released this summer, Hunt's song "Apple Tree" is a groovy track that will take you through multiple songs in one. This will be Hunt's first solo album, having already done music as one half of the duo Nancy and Beth. Hunt's music will be a favorite for longtime local music listeners—Hunt's fiance, the acclaimed Shakey Graves, is also featured on the new album.
Golden Dawn Arkestra
Possibly the most far removed in terms of sound from the rest of the list, Golden Dawn Arkestra has a sound that can only be described as funky. The band doesn't play music, oh no, they play "sonic vibrations for children of the sun." The group's tribal appearance and penchant for "sonic healing sessions" that go beyond music on their Youtube channel will transport you to another reality, where disco music reigns supreme. With tunes like "Sama Chaka" and "Wings of Ra," prepare yourself for an ethereal time.
Honorable mentions:
JaRon Marshall, "Act 1 - Last June"
Black Joe Lewis & The Honeybears, "Get Yo Shit"
The Deer, "Confetti to the Hurricane"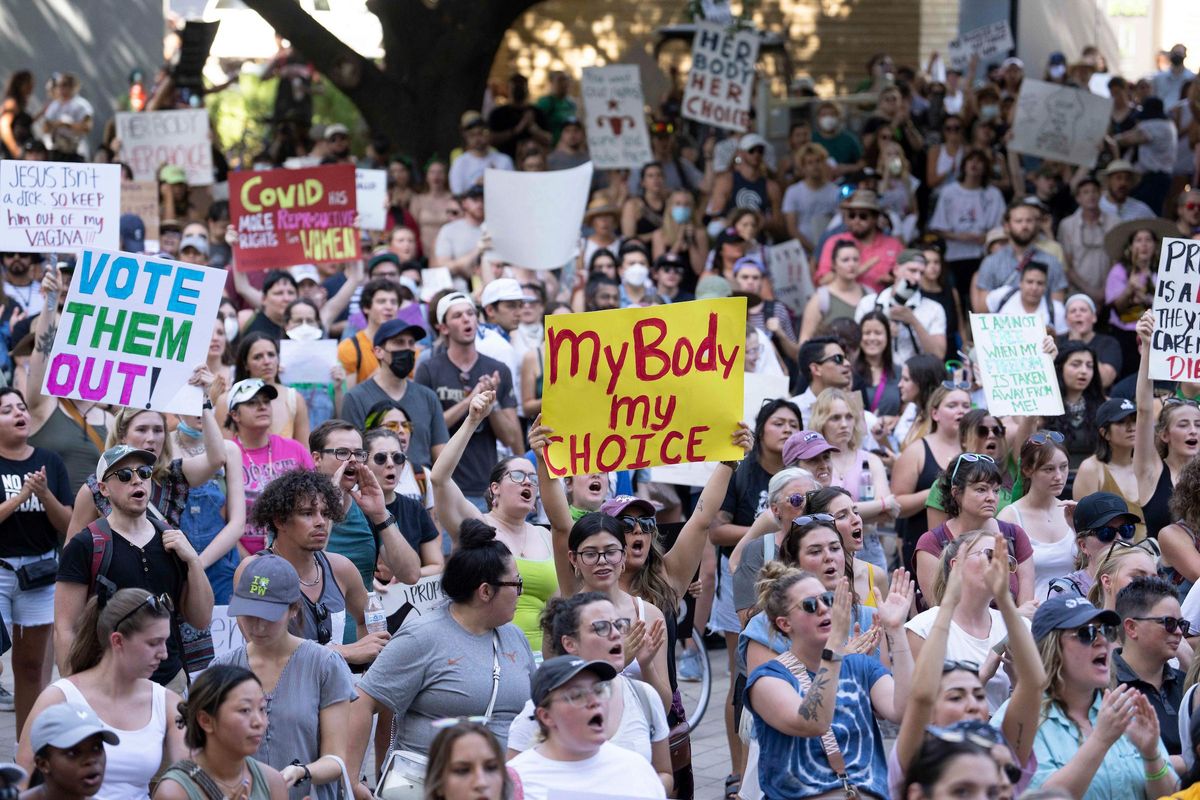 Hours following the U.S. Supreme Court's ruling to overturn Roe v. Wade, the landmark ruling that guaranteed a constitutional right to an abortion, on Friday, about 1,000 people gathered in Republic Square with signs calling for change.
The rally, organized by the group Rise Up 4 Abortion Rights Texas, started at the federal courthouse on Republic Square on Friday at 5 p.m. before the crowd marched to the Texas Capitol. More protests are expected to ensue over the weekend.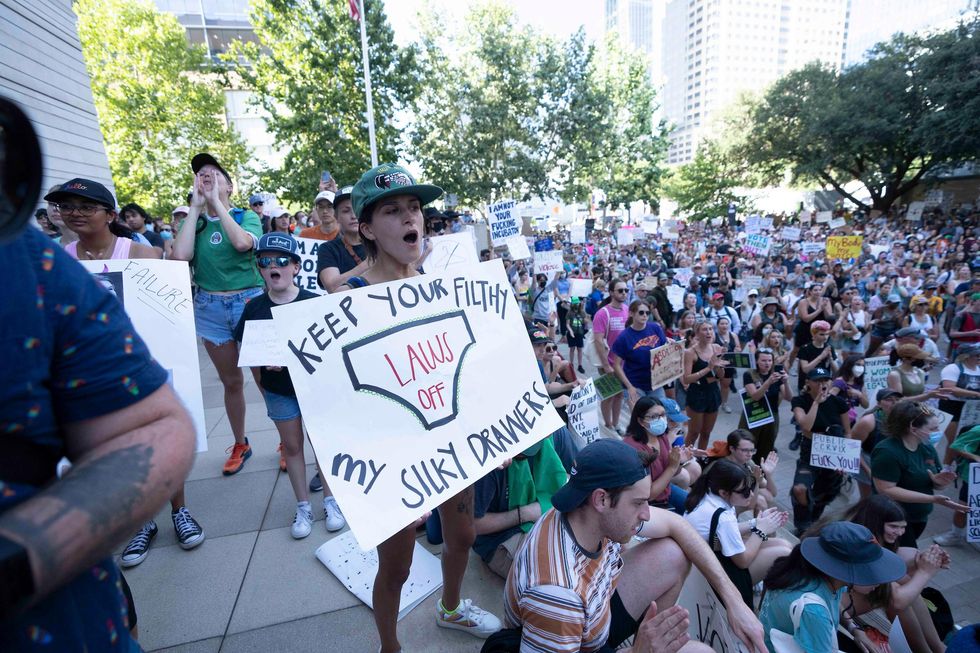 People showed up with all types of signs like Mindy Moffa holding up, "Keep your filthy laws off my silky drawers."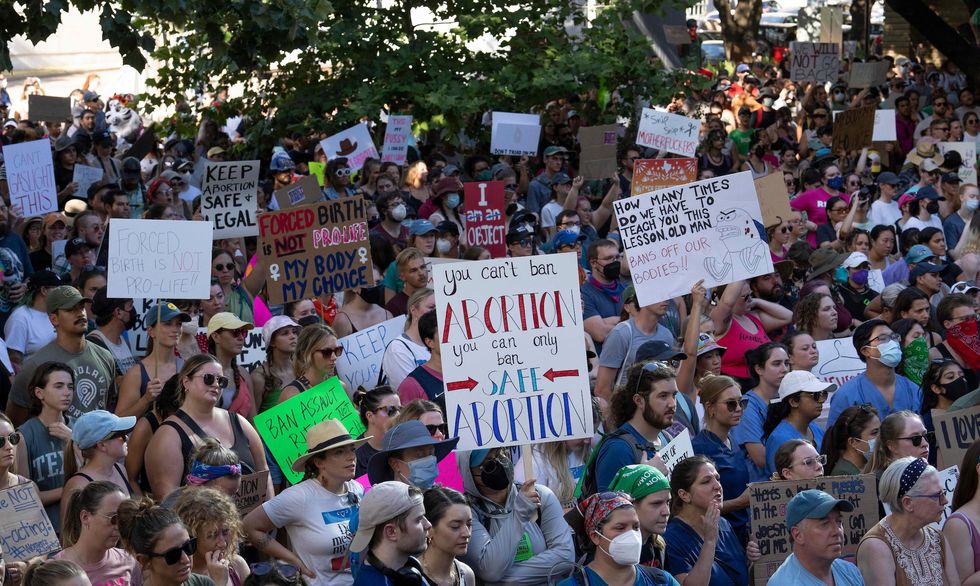 Austin joined cities across the country that saw protests for a women's right to an abortion after the ruling.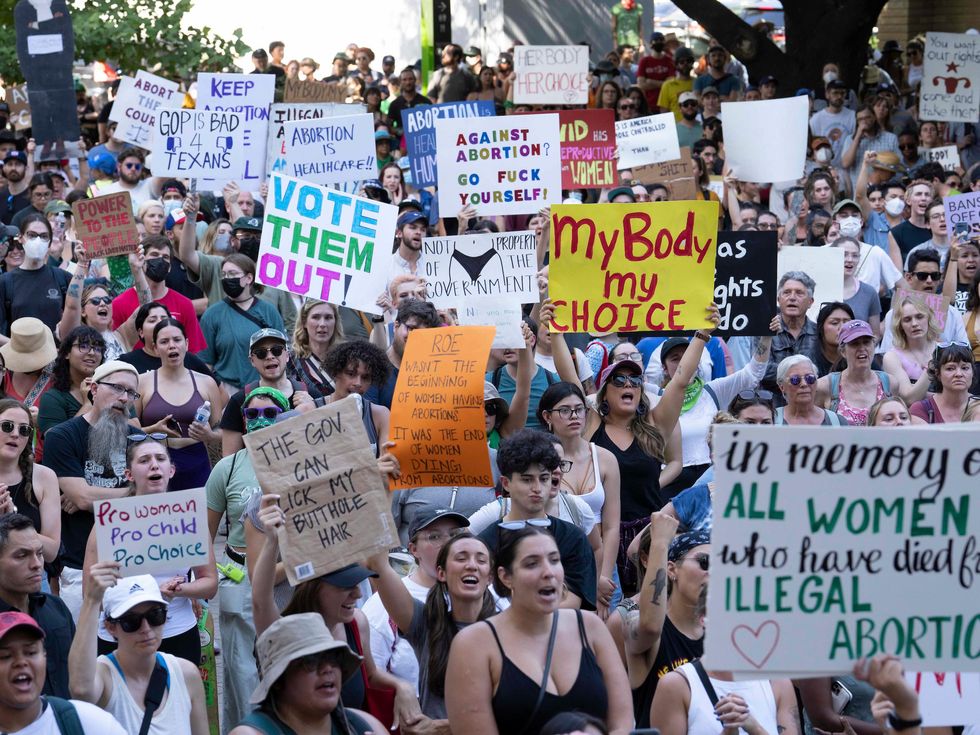 According to a recent UT poll, 78% of Texas voters support abortion access in most cases.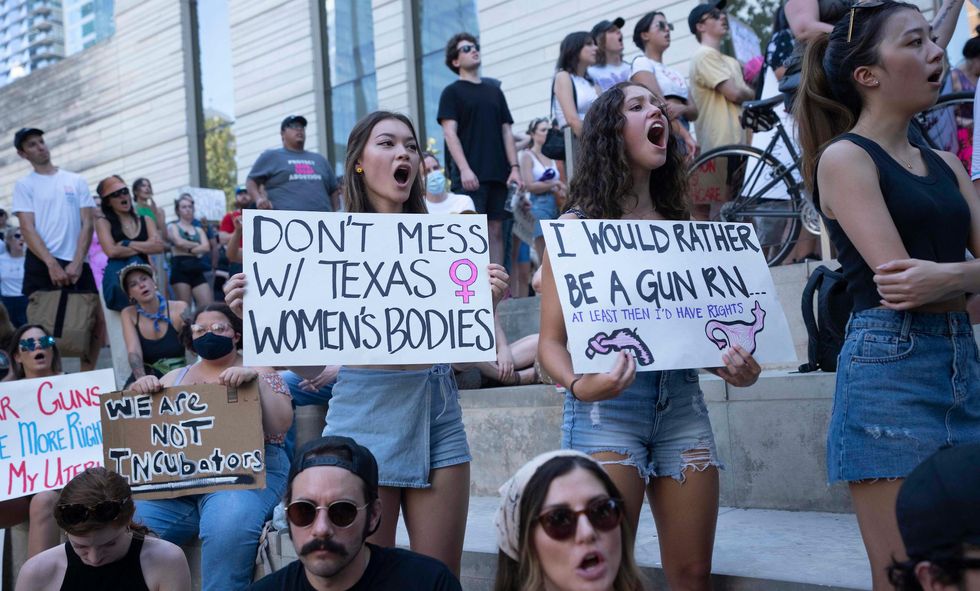 Sabrina Talghade and Sofia Pellegrini held up signs directed at Texas laws. A Texas trigger law will ban all abortions from the moment of fertilization, starting 30 days after the ruling. When state legislators passed the trigger law last summer, it also passed laws for more protection of firearms, including the right to open carry without a permit.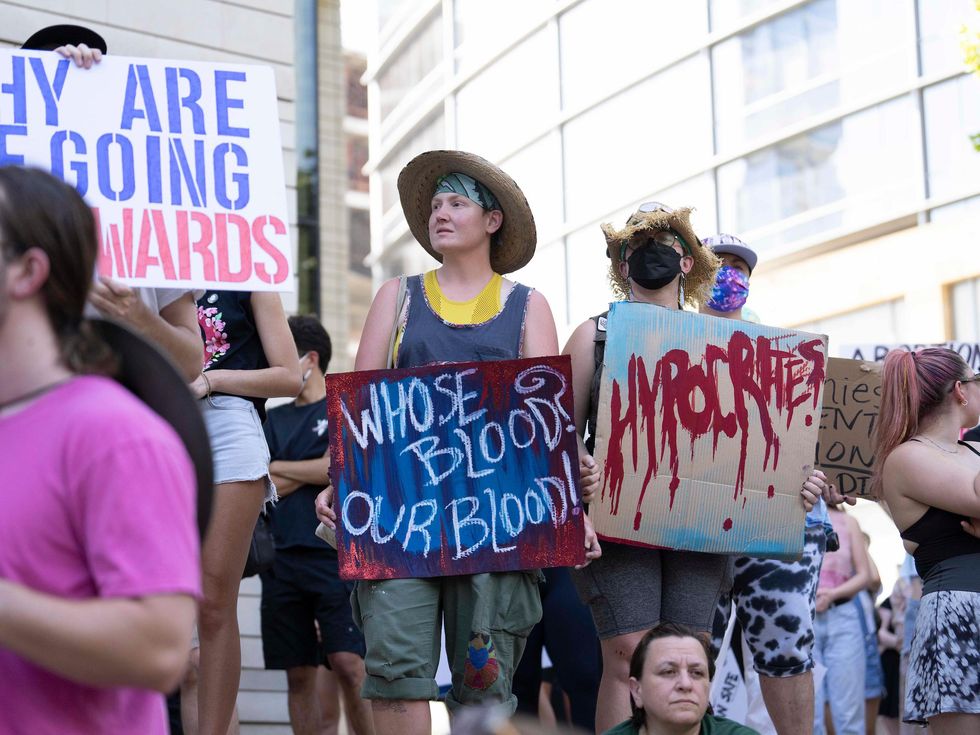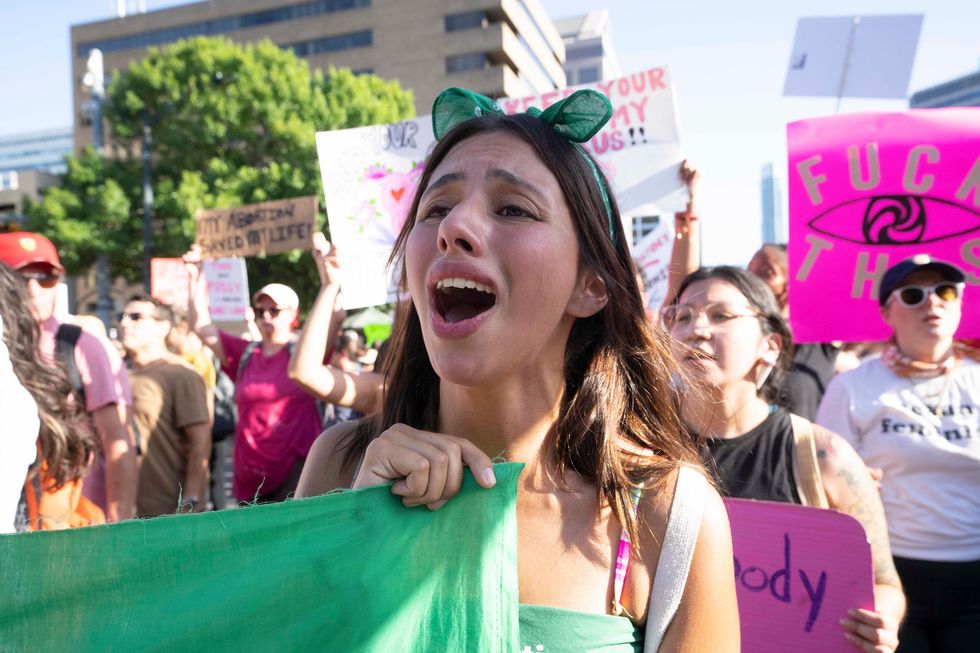 Lili Enthal of Austin yells as around 1,000 Texans marched to the Texas Capitol.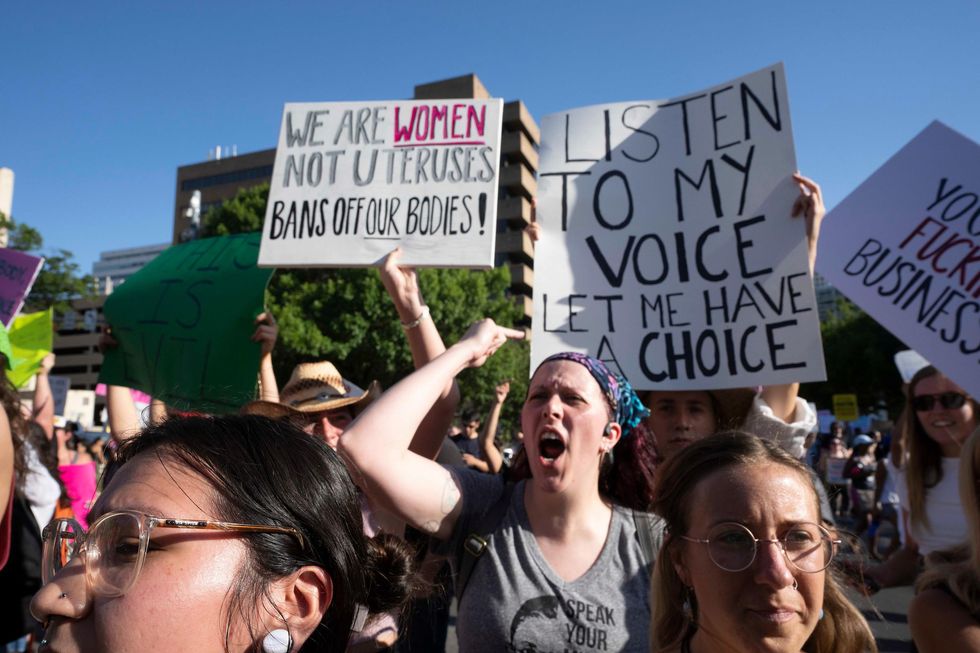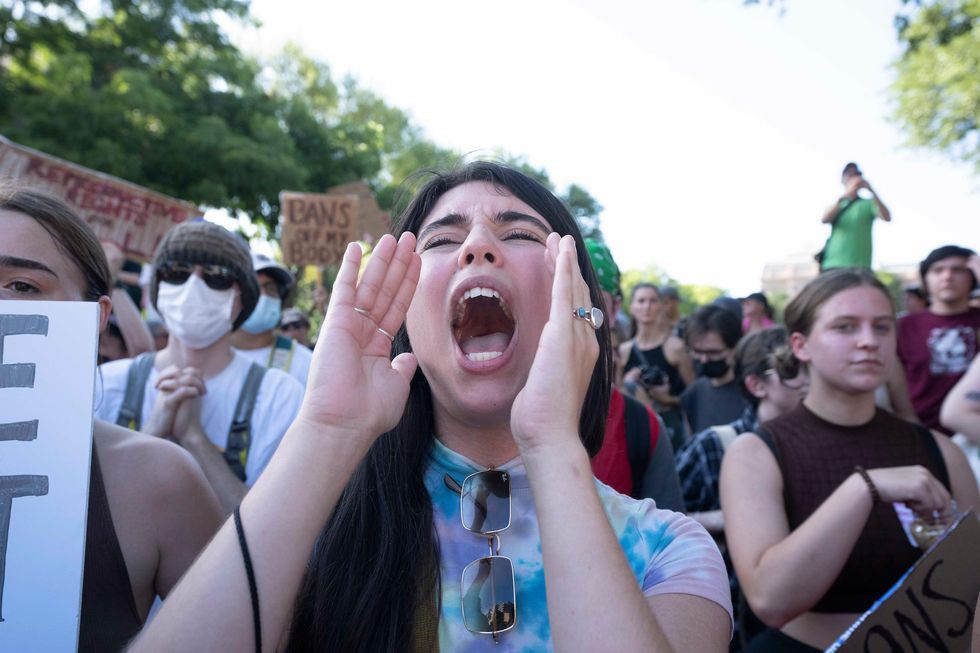 From the Texas Capitol, Zoe Webb lets her voice be heard against the Supreme Court ruling.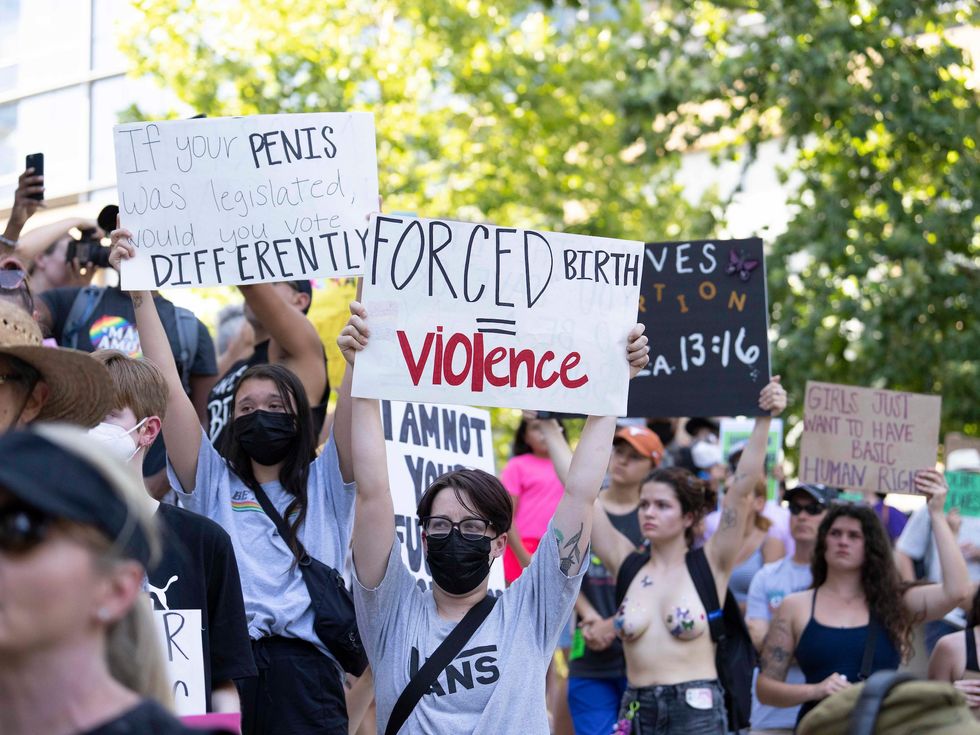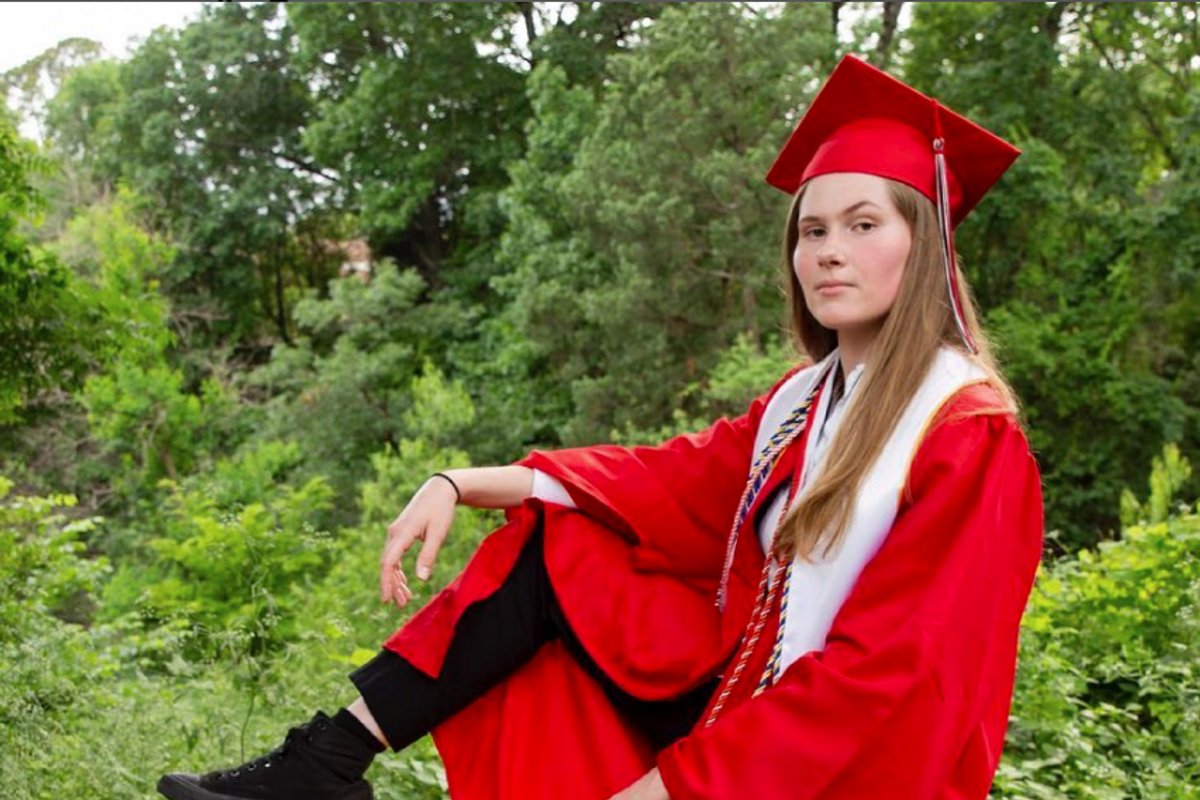 Paxton Smith's 2021 valedictory speech at Lake Highlands High School in Dallas wasn't the same speech she had previously shared with school administrators. She dropped the approved speech and made a case for women's reproductive rights after lawmakers passed the Texas "Heartbeat Bill."
Her advocacy made news on NPR, YouTubeTV and in The Guardian. Just over a year later, the "war on (women's) rights" she forewarned has come to a head as the U.S. Supreme Court voted Friday morning to overturn Roe v. Wade, ending constitutional protection for abortion access.
"It is up to the people to show up and show the courts and the politicians that we won't sit back and let this happen," Smith told Austonia Friday morning. "We will show up, we will fight back. Before, we were scared of them, now they should be scared of us."
Now a University of Texas sophomore and abortion rights activist, 19-year-old Smith said she wanted to give the same speech in the "the most public way possible" to reach "as many people as possible who don't agree that I deserve this right."
However, she says the response was "actually overwhelmingly positive" and supportive of her cause. According to a recent UT poll, 78% of Texas voters support abortion access in most cases.
The speech opened up further opportunities for activism: she advocated for reproductive rights at the International Forum on Human Rights in Geneva, interviewed with Variety magazine and spoke to tens of thousands at Austin's Bans Off Our Bodies protest at the Texas Capitol in May.
Smith also serves on the board of directors for the Women's Reproductive Rights Assistance Project, a national nonprofit organization that helps fund abortions or medication abortion—like Plan C pills—in all 50 states. Most recently, Smith has been attending protests in Washington, D.C. leading up to the ruling.
"This is land of the free. This is where you get to choose how you live your life," Smith said. "Overturning Roe v. Wade violates everything that we have come to believe about what it means to live in this country. I think a lot of people aren't willing to accept that this is a human right that is most likely just going to be gone for over half of the country within the next couple of weeks."
Bracing for the next steps, Smith gave some tips for supporters:
Find a protest to attend.

"I would say invite somebody to go to those protests with you, invite a couple of friends, invite people into the movement," Smith said.

Talk about the issue on social media—use the platform you have.

"Have these kinds of conversations where people can just talk about their fears and then find ways to go and advocate for yourself," Smith said.

Volunteer at a nonprofit near you.
"I feel like a lot of the reason things have gotten as bad as they have within the abortion rights world is that people are not making a scene, not protesting, not putting the effort into ensuring that the government doesn't take away this right," Smith said. "I want to emphasize that if you're not doing anything, don't expect the best scenario, expect the worst because that's the direction that we're going in."