Get connected with our daily update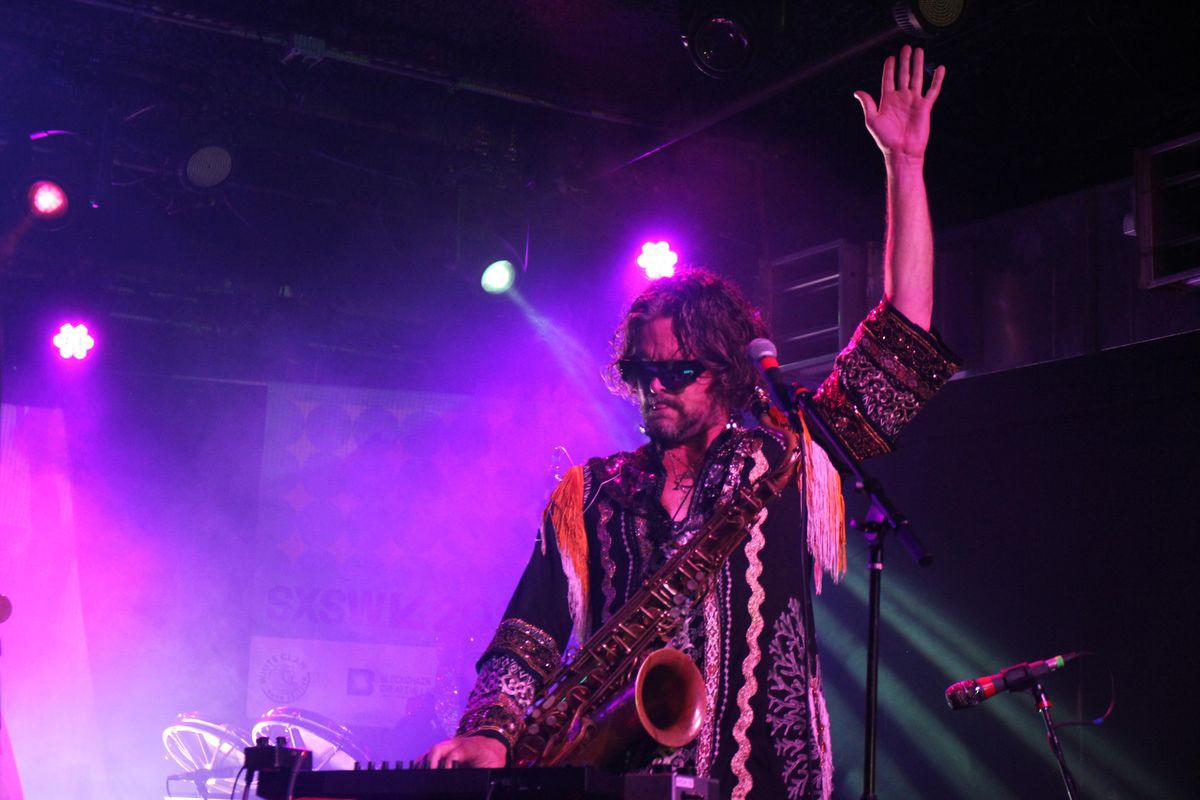 Music is alive and well at SXSW 2022, which has already seen hundreds of artists grace the stages across the city. More than 200 musicians on the lineup this year are from Austin, in addition to the dozens of countries represented on stage this year.
---
These are just a few of the shows we've been able to catch so far, but you can catch live music on stages across the city through Monday.
Golden Dawn Arkestra
Colorful, danceable Golden Dawn Arkestra is one of the most unique bands you'll find in Austin. With sparkling dancers, a huge range of instruments and funky psychedelic sound, the band is inspired by Sun Ra Arkestra's fanciful visuals. Their song, "Phenomenal," will remind you that you are more than worthy—you're incredible. Be yourself, love those around you and explore the galaxy: that's the message of Golden Dawn Arkestra.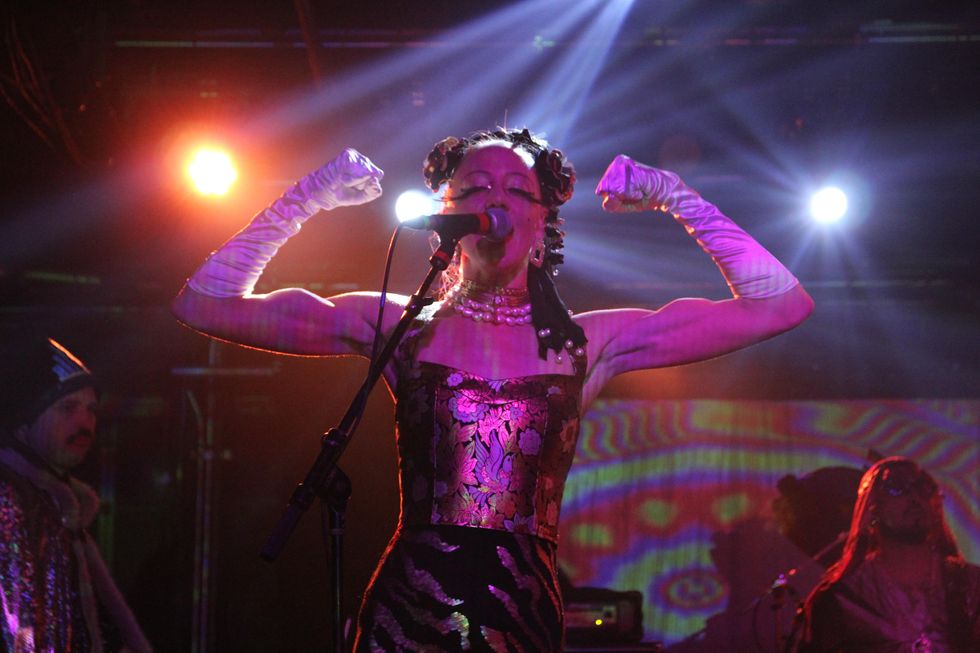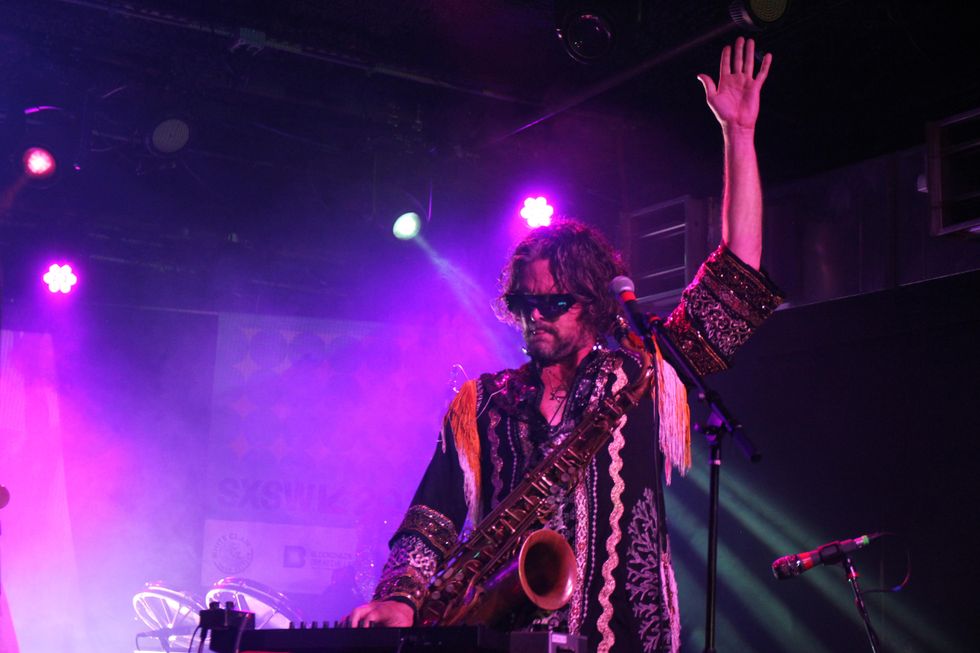 Chief Cleopatra
Chief Cleopatra's dream-pop R&B is quickly bringing her to the forefront of the local music scene. A lifelong Texan and musician who grew up singing in her church choir, Cleopatra's genre-bending music tells relatable stories of choosing your friends wisely and new love. Her new EP, "Luna," is streaming now.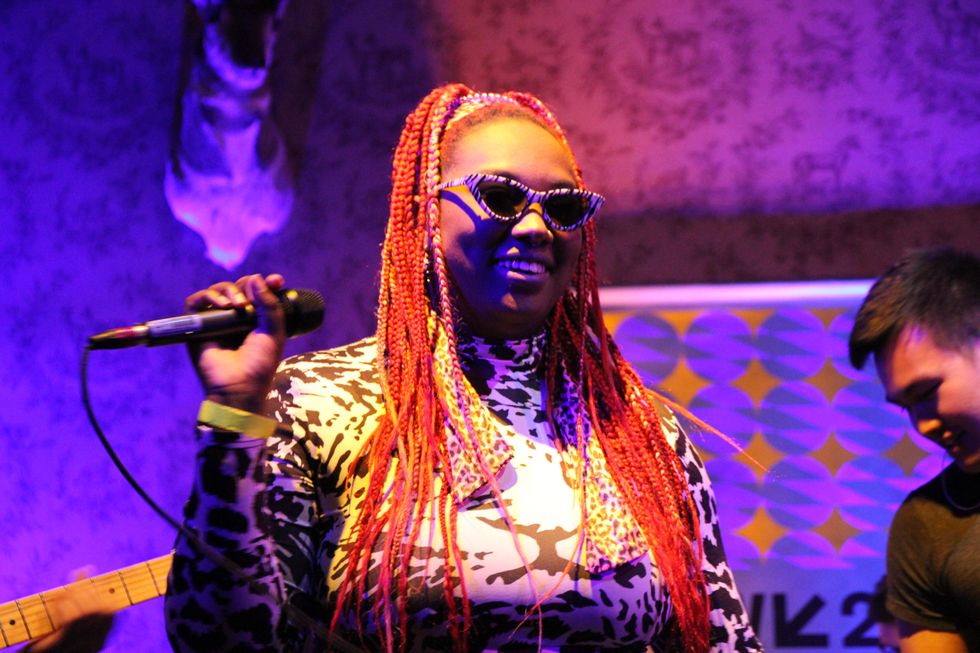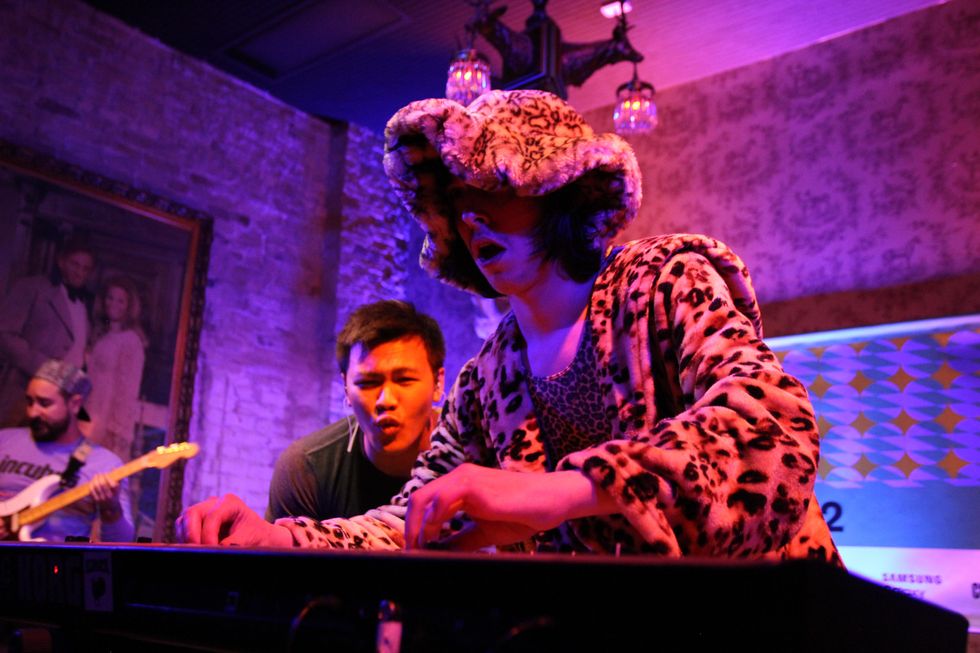 Jake Lloyd
A delightful mixture of Americana, R&B and soul, Jake Lloyd's Continental Club show attracted a diverse crowd of those young and old. Half of Geto Gala, a project done alongside fellow Austin-based artist Deezie Brown, Jake Lloyd put on an energetic set as he danced for the crowd and did a cover of Cameo's "Word Up."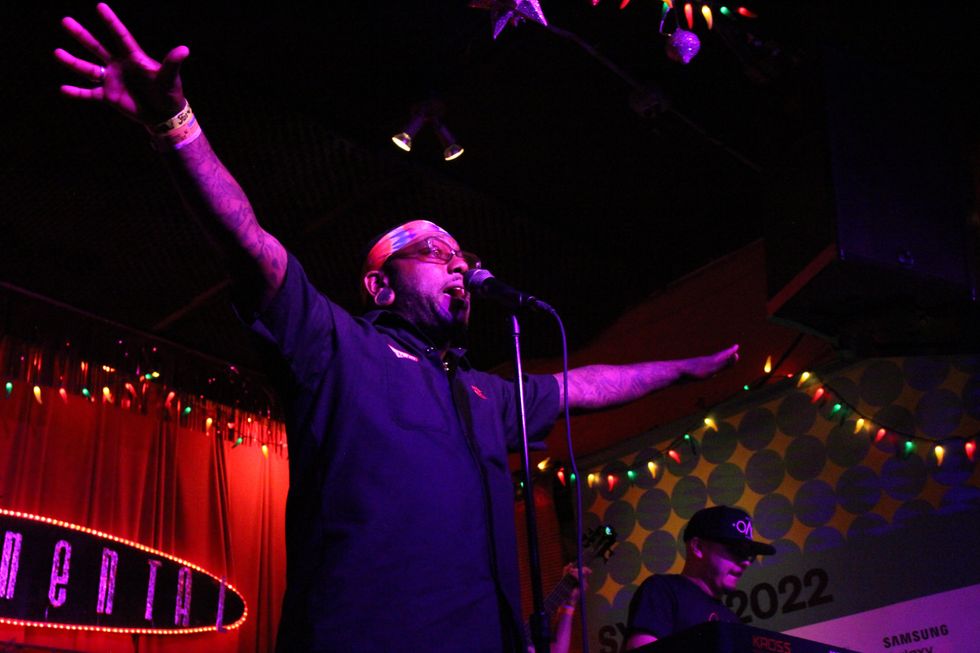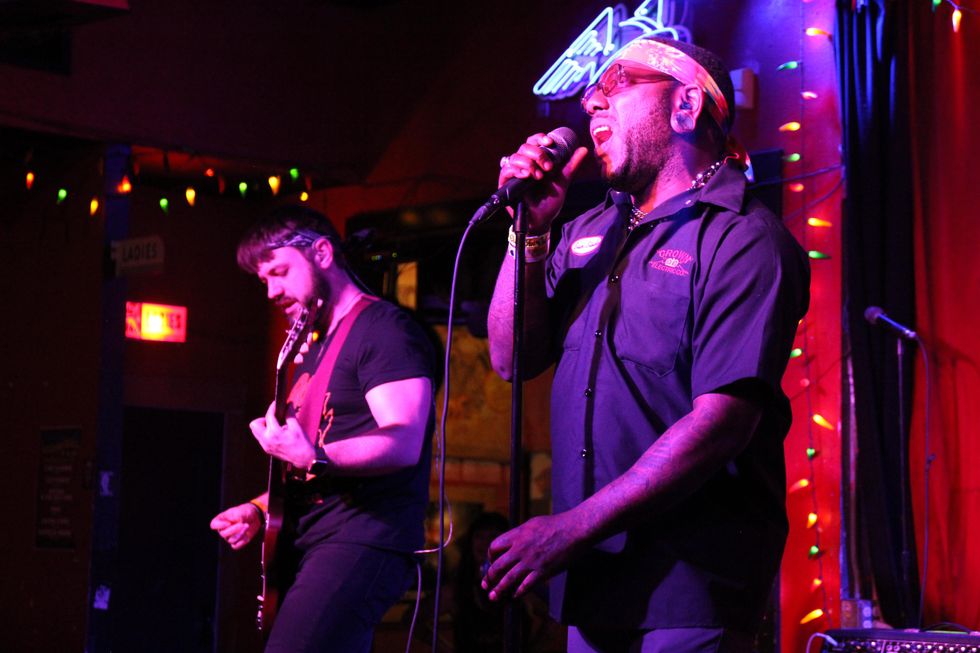 Kimbra
The only non-local artist on our list, New Zealand-born multi-instrumentalist and vocalist Kimbra's spiritual set was fittingly held in a church. Since Kimbra's career exploded when she was featured on Gotye's "Somebody That I Used To Know," she has continued to shape pop as her own genre. Kimbra performed yet-to-be-released music, using a looper to create the song from the ground up, live.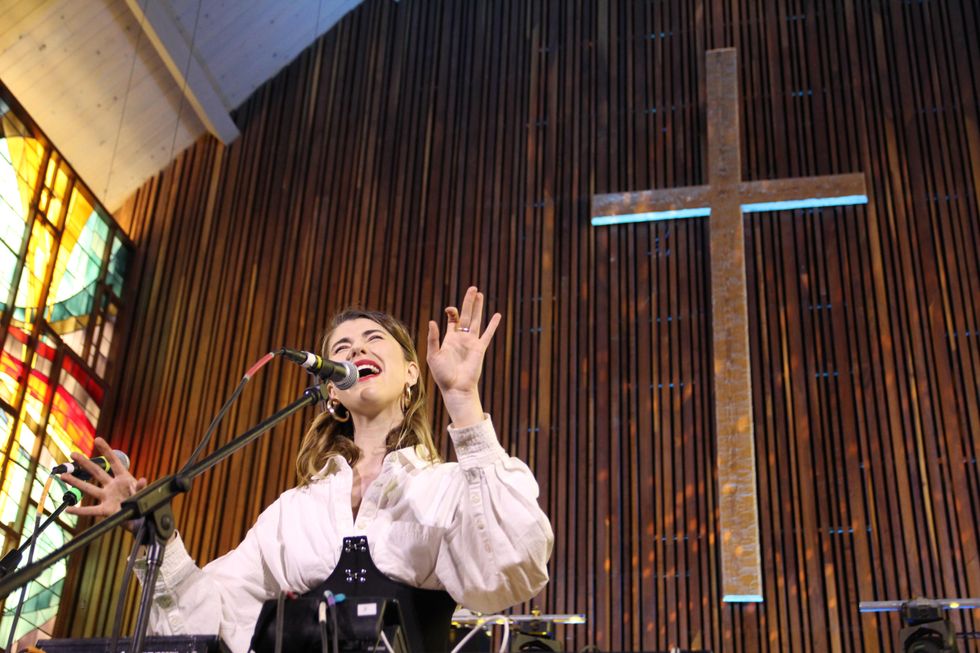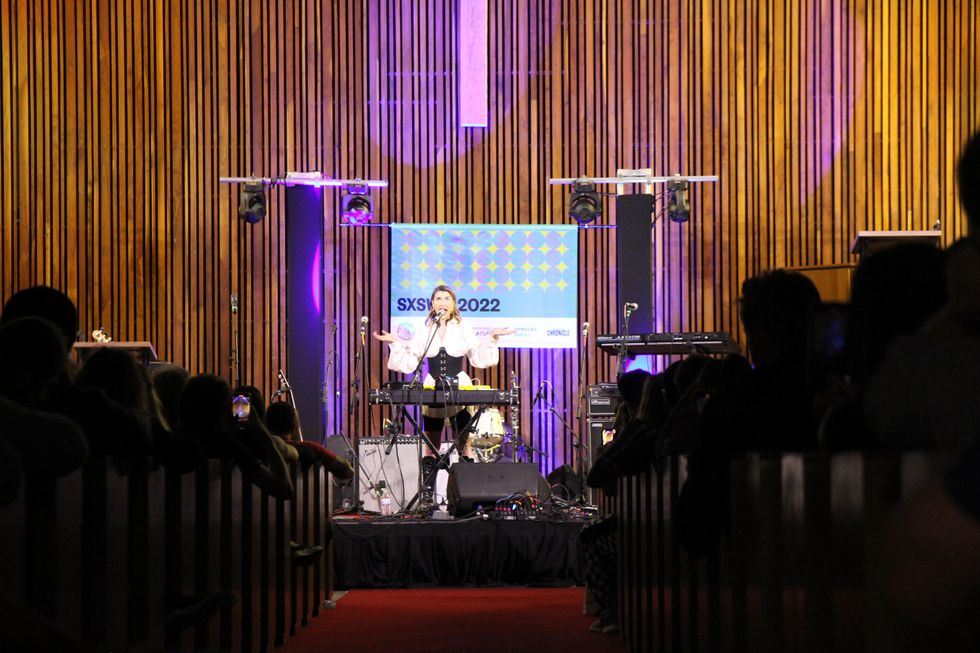 Jade Bird
With an unexpectedly enormous voice, Jade Bird often performs with just herself and an acoustic guitar on stage. The new Austinite shared one stage that SXSW was one of the reasons she fell in love with the city before breaking into a never-before-released song, "Save Your Tears." Her newest album, "Different Kinds of Light," is streaming now.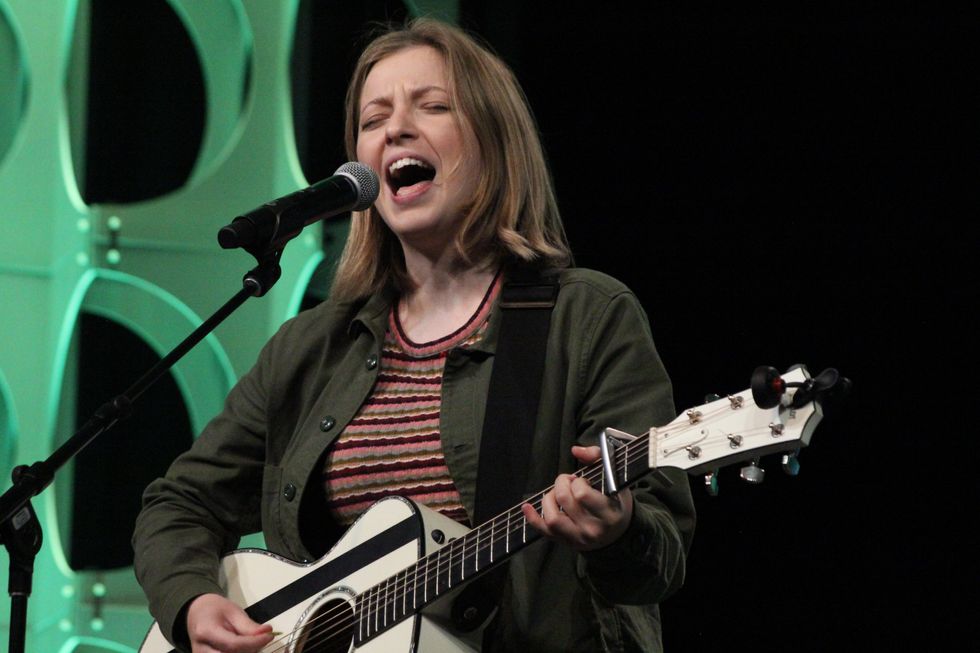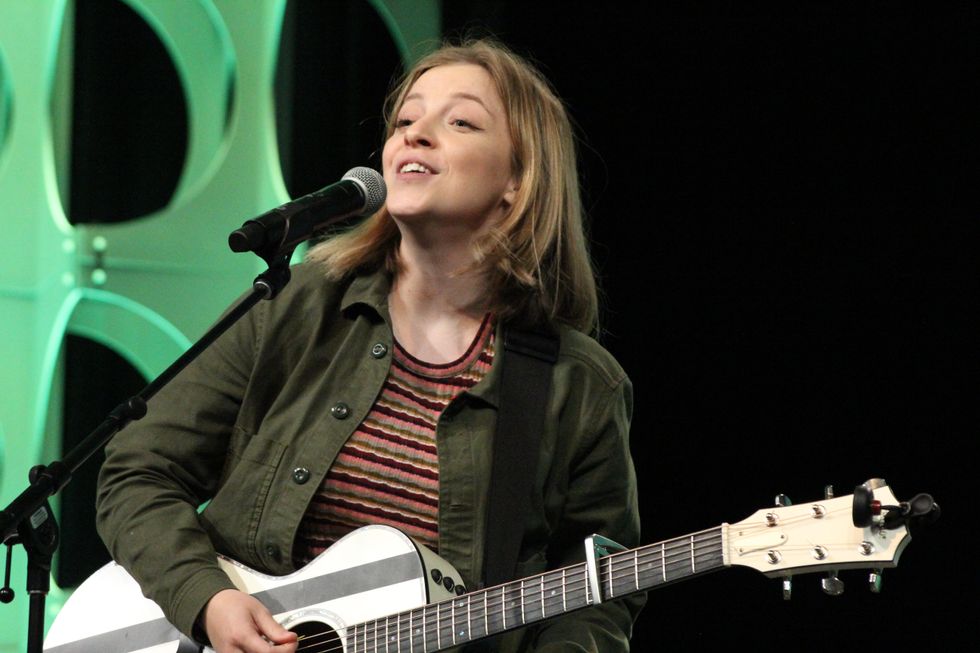 (Steven Joyner)
Now, after a surge in the Austin employee headcount, the acquisitions of Instagram and WhatsApp and a name change by its parent company to Meta, preparations are being made for its most striking local office yet.
A drone video taken by Austonia shows the building Meta will occupy, Sixth and Guadalupe, is well into the process of rising up to its full form as a contender for the tallest building in Austin if a 74-story project at 98 Red River St. doesn't beat them out. Once it's completed in 2023, it'll have 589,112 square feet of office space and nearly 350 units of residential space.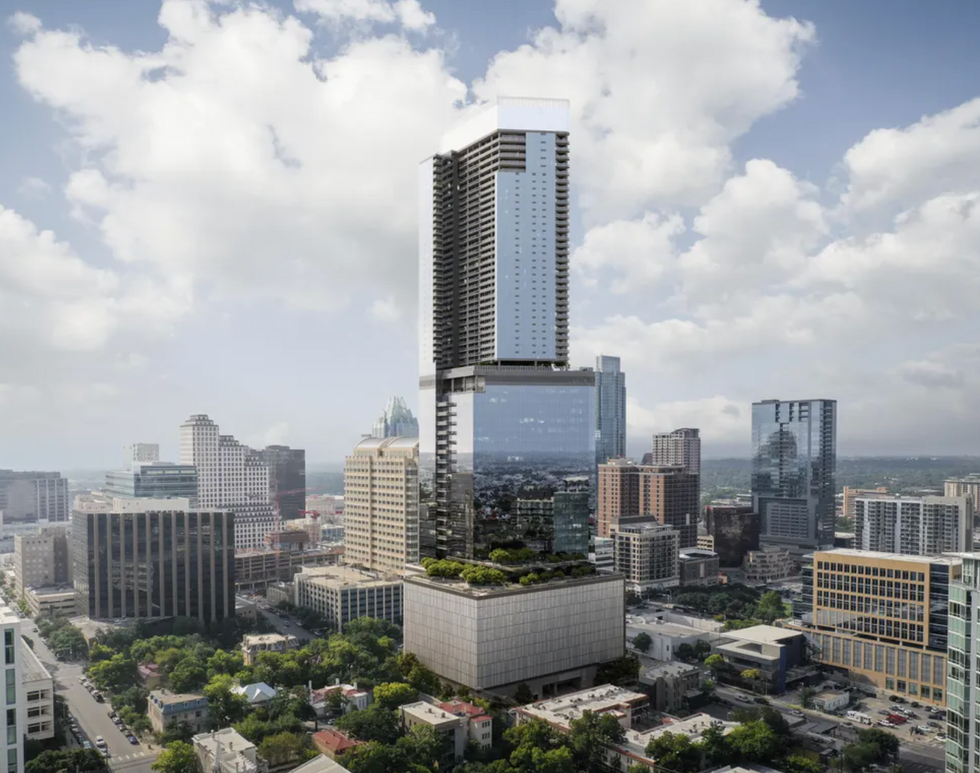 (Gensler)
Ed Muth, Gensler principal-in-charge of the project, says it's one of those buildings that only comes along every so often.
"However, it seems like in Austin, we have more and more of them that continue to happen," Muth said. "But this one is very special for us. It's a combination of three or four building types together with the parking garage, the office and the residential piece all with a ground-level that has retail in it and everything else that makes the building function."
All these pieces coming together are captured in real-time with a camera documenting the building's ascent.

A fan cam for the construction process is fitting for a tower poised to be 66 floors. But Sixth and Guadalupe is more than just its height.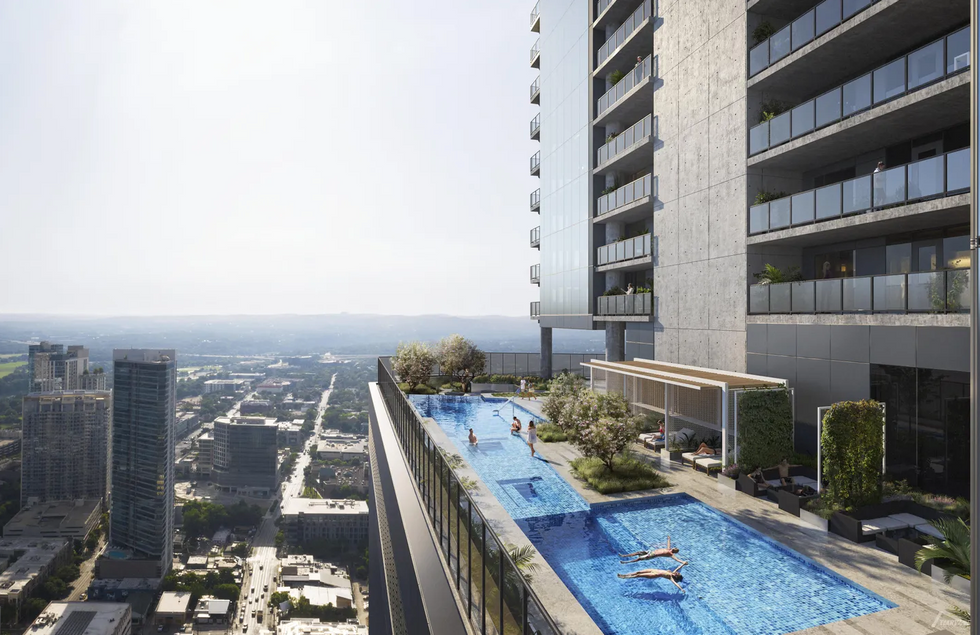 "At the end, you get great views out of the residences and the office space is just incredible because of the floor plate size and just the convenience in downtown," Muth said. "I don't know that there's anything like it or there will be like it for a while in the marketplace. This is gonna set the standard."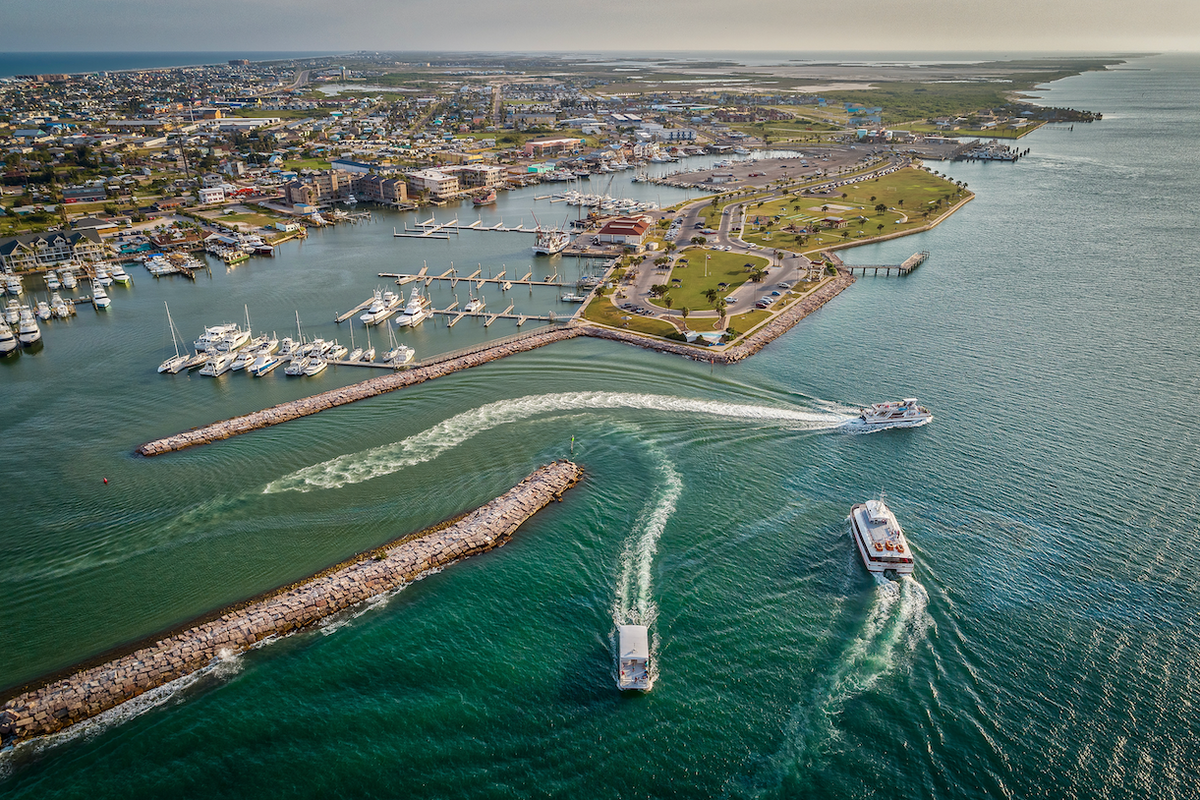 PORT ARANSAS–This is not Hilton Head or Palm Beach, with white tennis shorts and BMWs at the CVS. It's quintessentially Texas, a beach where F-350s line up at the town's three stop lights, and kids from Amarillo stare slack-jawed at "the ocean" for the first time.
Now Father's Day and the 4th of July approach, and a string of 100-degree days lurk ahead in Austin. Here's our survival guide to Port A.
Weather
The average July high in Austin is 95 and in Port Aransas 90.3.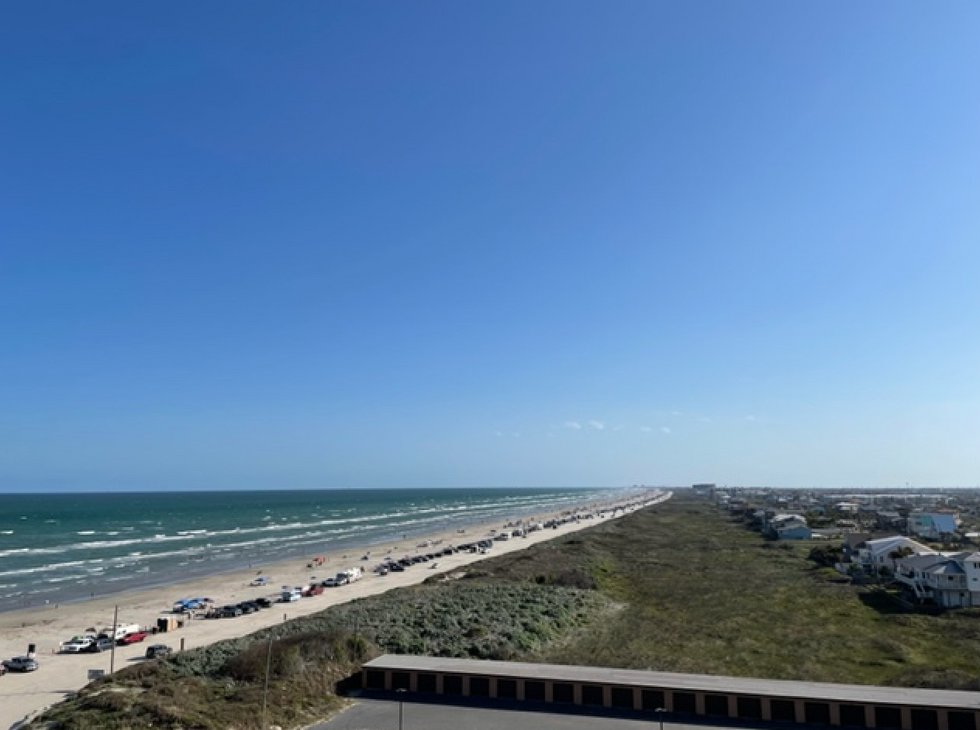 Cars lined up on the beach during Memorial Day weekend. (Rich Oppel)
Getting there
Driving from Austin, the trip is 200 miles or more. That can take four to five and a half hours, depending on time of day and route. Three strategies:

Our favorite: Take toll road SH 130 south to Lockhart and take U.S. 183 to Refugio, left on Texas 774 and follow your navigation to Aransas Pass, then left on Texas 361 to the ferry to Port A. Tips: Leave early. Avoid late Thursday or Fridays. Check the Texas DOT website for ferry wait times, which vary from 15 minutes to an hour.
Second strategy: If the ferry line is long, detour from Bayside south of Refugio to Corpus Christi and come up Mustang Island on highway 361. This adds about 30 miles.
A no-toll route: Southwest on I-35 to San Antonio, then south-southeast on I-37 into Corpus, north on 361. I-35 can be nerve-racking getting out of Austin and going through San Antonio. I-37 is blissfully boring. About 250 miles.
Money-saving tip
On the way in, refill your tank at the H-E-B in Aransas Pass, cheaper by a quarter a gallon than any fuel you'll find on Mustang Island.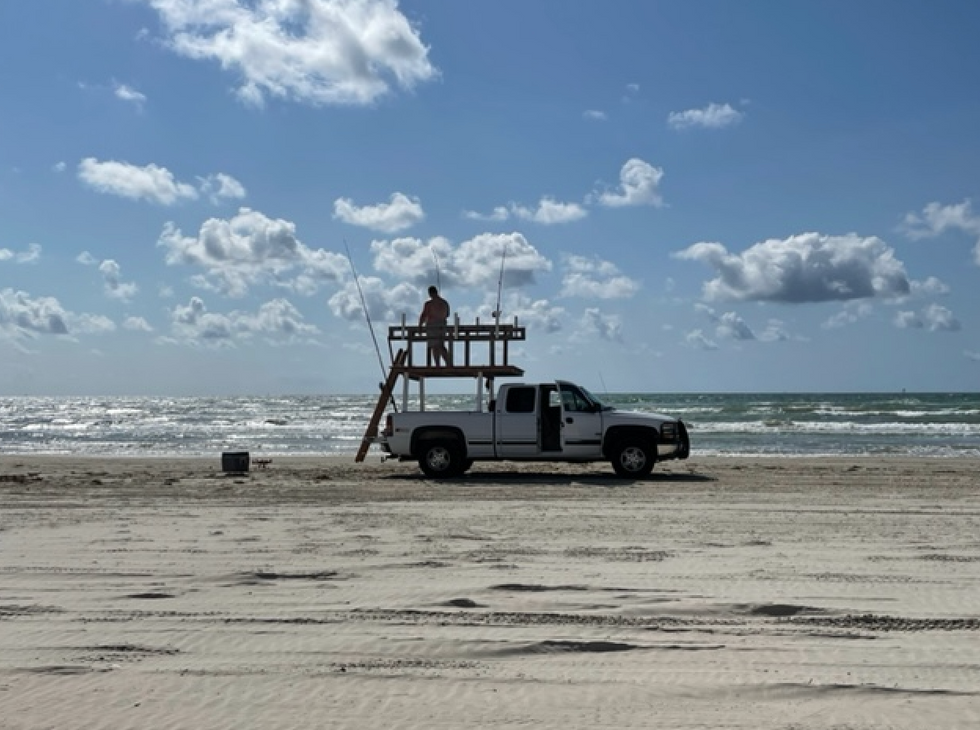 (Rich Oppel)
Sights and sounds
As you drive through South Texas you will see fields of pump jacks and wind turbines as well as fields of corn and soybean and red brangus ranches. Near the Port A ferry, huge turbine blades made in Europe are stacked high. This is a working port, but it is fast-changing.
Lodging
Check VRBO for a condo. The big condos lining the beach (Aransas Princess, The Dunes, Sandpiper, Sea Gull, Mayan Princess and more) have a few pricey rentals left, with a 2-bedroom typically going for $250 to $700 a night.
Camp on the beach. Buy a $12 annual permit at the IGA or any convenience store, and park between markers 0 and 62. Bring a sturdy tent; it can be windy. A trailer or RV are even better.
Rent a cottage off the beach. Scores of new stilt houses and multi-family dwellings were built after Hurricane Harvey laid waste to Port A in 2017. Factoid: The average elevation of Port A is 7 feet. Even cheaper than a Port A back-island rental: Find a place off-island in Rockport or Corpus Christi.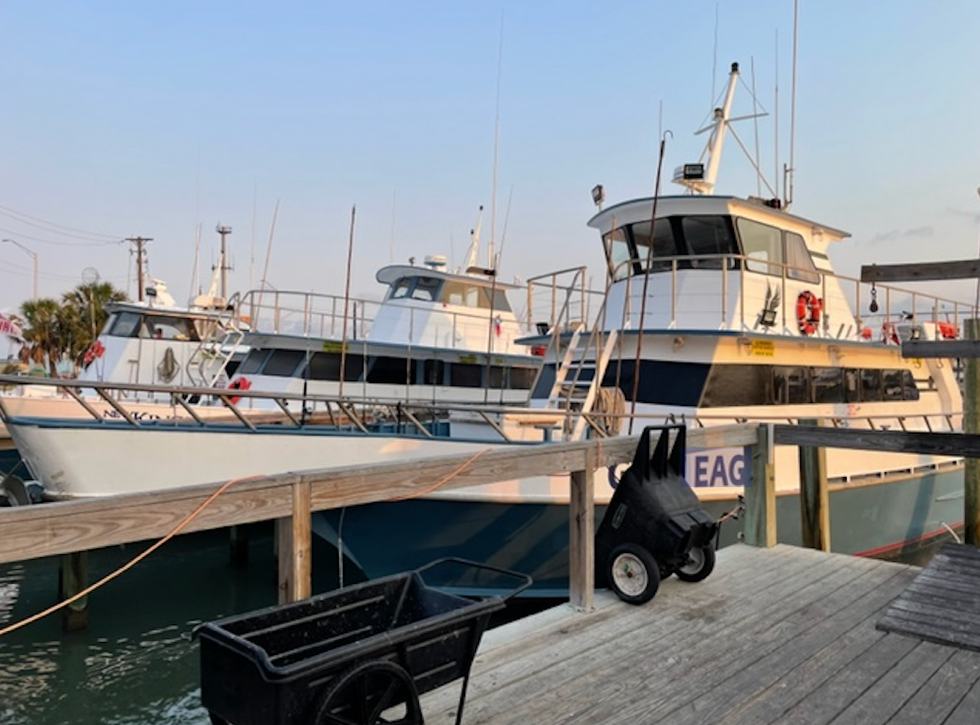 (Rich Oppel)
Food
Our favorites are the Venetian Hot Plate, Roosevelt's, Tortuga and Fins. For a cheeseburger, fries and a beer with a Gulf view, the Beach Lodge. There are 60 restaurants on Mustang Island, and the lines are long in the summer. Get there early or late, or order takeout–which is available at many places. Make reservations at the high-end places. Dress is casual. Anyone with shoelaces is way overdressed.
Fun things to do
Rent a beach cart. They'll run you up to $150 a day. Port A is one of the few places in Texas where they can be operated by unlicensed drivers 16 and older. Cart rental places outnumber seagulls.
Cast a fishing line off the South Jetty, and then watch petroleum tankers and cargo ships glide through Aransas Pass, coming from or going to Corpus Christi docks.
See hundreds of species of birds at the Turnbull Birding Center.
Eat seafood at Snoopy's Pier, overlooking Laguna Madre, on South Padre Island Drive 20 miles south of Port A. Afterward, take the kids to Scoopy's next door for ice cream.
Ride slowly along the beach and people-watch, or park and stroll or run along the wide strand. Watch the sunrise at Horace Caldwell Pier.
It's red snapper season. Take a head boat out of Deep Sea Headquarters for a $125, eight-hour trip 20 to 30 miles out. Limit out with two 16-inch or larger snapper. Great eating.
Hard truth
Port A has gotten expensive since huricane Harvey. Labor costs are skyrocketing because waiters, cleaning people and store attendants can't find affordable housing on the island. If you haven't been there in a few years, expect sticker shock.