Get connected with our daily update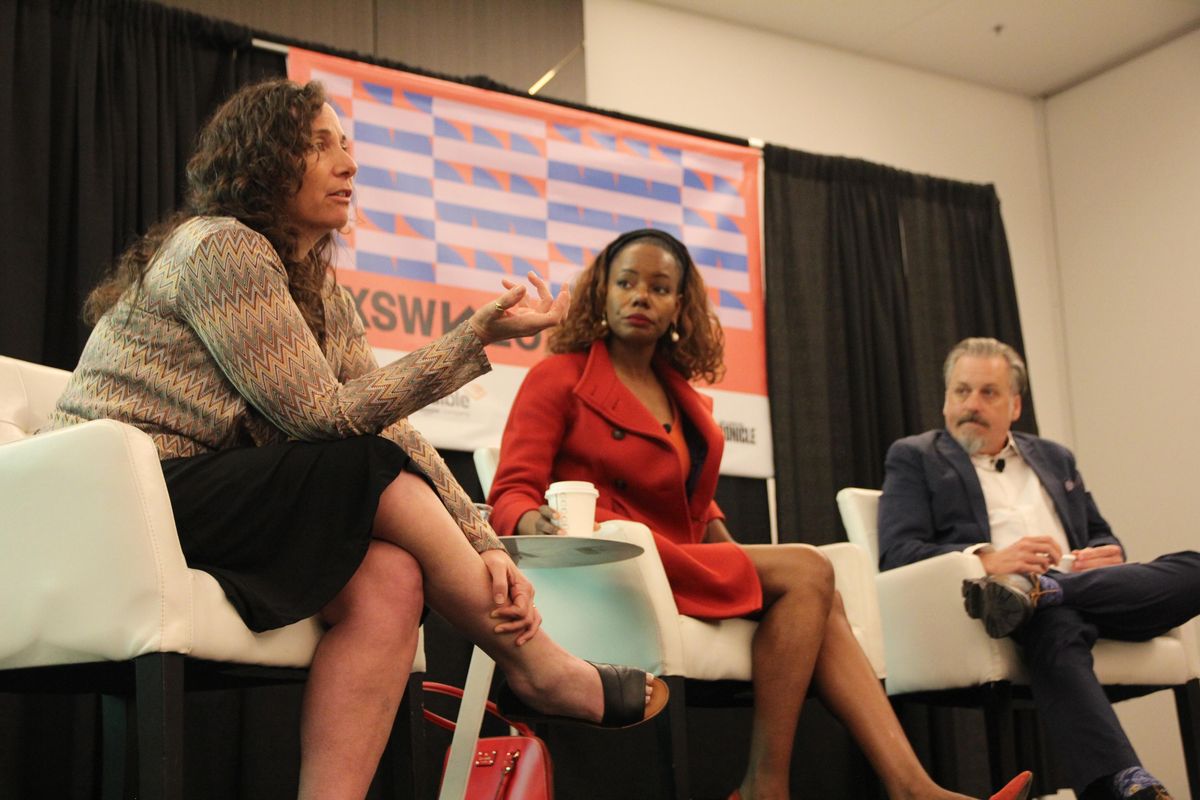 Only 40% of Americans have access to mental health care and the need for therapists has skyrocketed since the pandemic began. Those who do receive care are often put on selective serotonin reuptake inhibitors, or SSRIs, which can sometimes dull other emotions. They can also take weeks to take effect, which can be too late for people already close to death.
---
In a SXSW conversation moderated by Dr. Shoshana Ungerleider, host of the TED Health Podcast, psychopharmacologist Julie Holland, anesthesiologist Mellody Hayes and psychiatric nurse practitioner Andrew Penn discussed the benefits that psychedelics can have on depression, therapy and easing into death, which Holland reminded happens to everyone.
"Things like LSD or psilocybin have had ego disintegration dissolution, where you sort of lose your sense of self and you feel more connected to something bigger than you," Holland said. "Some people feel like that's a pretty blissful state to be in and some people are less afraid of dying when they've had that sort of work."
Though psychedelics, such as magic mushrooms, have a long history of recreational use, some, like Ketamine and Psilocybin, can have robust benefits for anxiety and depression for months when used in the right setting.
During Ketamine or MDMA or Psilocybin-assisted therapy-assisted therapy, patients work with a team of professionals who get to know them before a single dose is administered. The therapists are present during the entire trip as well as sessions in the following days to guide them through the experience.
"There is psychological potential here and that's why I call them 'the disrupter'—it's going to disrupt the Daily Dose model—as it well should," Holland said.
There are limitations: Most of these substances need a prescription or can present legal challenges to use. The substances are also "highly contextual," meaning the environment and state you're in when they are taken matters. Plus, a shortage of people trained in psychedelic use is also a pressing issue.
"What you come there to do is the results of what you came to do," Hayes said. "In my environment, I'm going to hold you as a Divine Being who's capable of healing."

In death, Penn said he believes most fear comes from regret and shame, which can be treated very effectively with MDMA or intranasal oxytocin. The substances dull the amygdala, the brain's fear center, and fosters a feeling of connection in the user. Likewise, Hayes said she believes one of the keys is relinquishing control.
"I think it was helpful in the psychedelic model is for us to have an experience of surrender," Hayes said. "I think that's part of the difficulty of death and dying for first-world people in America, because we're used to having to go on X, Y, and Z, and it can lead to the last month of life. It's a conversation about change in how we live and how we're connected to one another."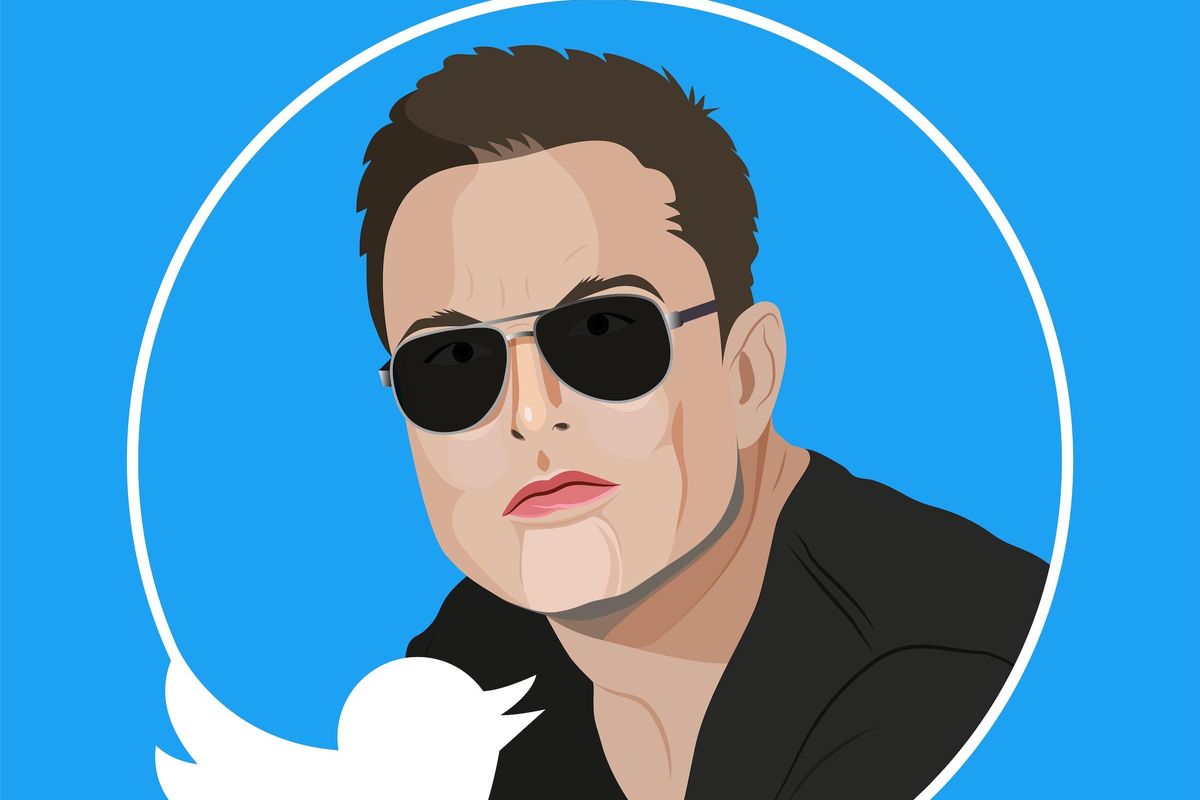 Shutterstock
Elon Musk has proposed once again to buy Twitter for $54.20 a share.
The news that Musk is offering to carry on with the $44 billion buyout was first reported by Bloomberg. Now, a filing with the Securities and Exchange Commission shows Musk made the proposal in a letter to the tech giant on Monday.
The New York Stock Exchange temporarily halted trading in Twitter stock twice Tuesday, first because of a big price move and the second time for a news event, presumably the announcement of Musk's renewed offer.
While the per share offer price on this latest proposal remains the same as the original offer, it's unclear if Musk has made other term changes or if Twitter would reject it. According to other reports, a deal could be reached this week.
The stock closed at $52.00/share Tuesday, indicating market uncertainty around the $54.20 offer.
After Musk informed Twitter of plans to terminate the original agreement in July, Twitter sued. A trial has been expected in Delaware Chancery Court on Oct. 17.
With the proposition of a buyout on the table again, it revives the question of whether Musk might move Twitter from San Francisco to Central Texas.
He's done so with some of his other companies. Tesla's headquarters in southeast Travis County had its grand opening earlier this year and tunneling business The Boring Company moved to Pflugerville. At least two other Musk companies, SpaceX and Neuralink, have a Central Texas presence without being headquartered here.
Technology journalist Nilay Patel this afternoon voiced concerns that owning Twitter and Tesla together could be problematic for Musk, as his Tesla manufacturing facilities in Germany and China are both in countries that have disputes with Twitter over content moderation and censorship.
Telsa shares fell after the Twitter news became public, before rallying to close up, at $249.44.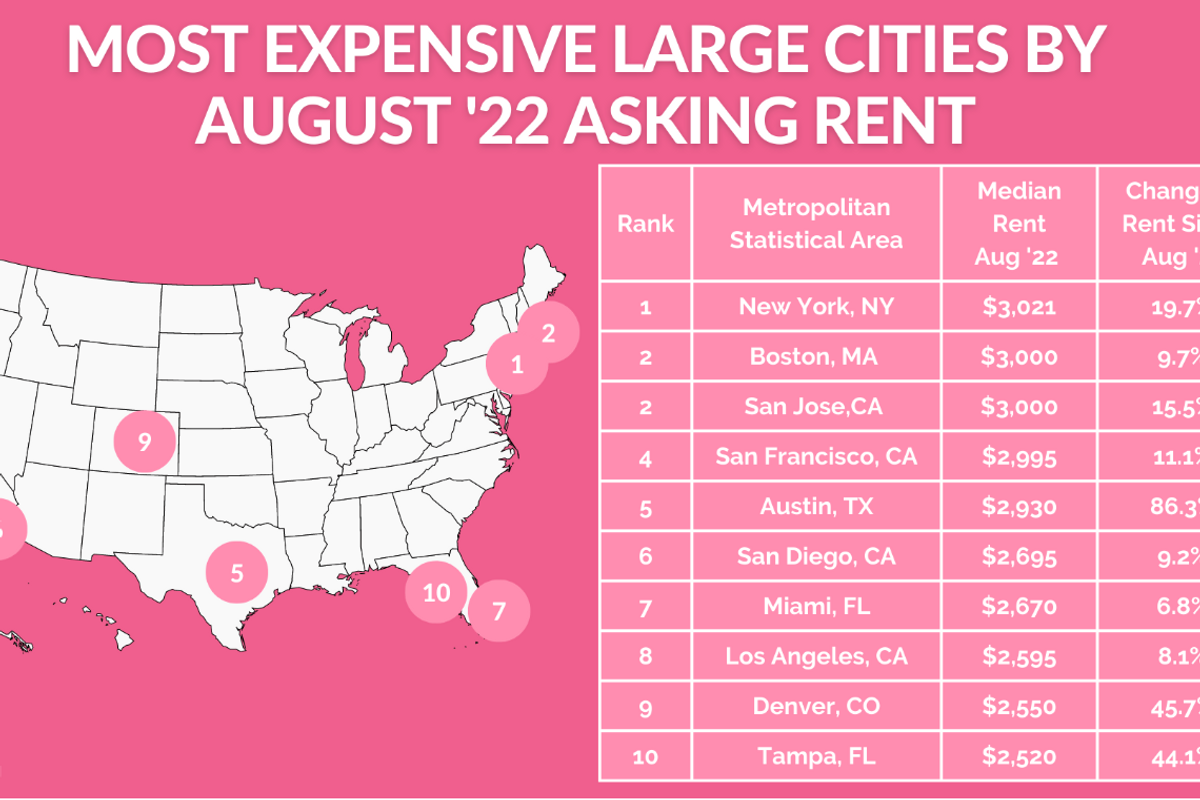 Dwellsy
While searching for a place to live, Austin renters will face monthly rates of nearly $3,000, a recent guide from rental marketplace Dwellsy shows.
The median rent in August this year was $2,930, a more than 86% increase since August 2021. That's $820 more than the nationwide median asking rent in August and puts Austin just below the Bay Area, Boston and New York for large cities with the most expensive asking rent.
"Within this group, Austin, TX stands out for the highest increases in asking rent, which has nearly doubled since this time last year," the study notes.
Outside of those large cities, however, others are seeing even higher rent spikes. Metro areas that ranked above Austin in one-year increases include those like Kansas City, MO with a 112% change in rent since last August and Tucson, AZ with a 124% change.
The data reflects large apartment communities, single-family homes and 2-6 unit buildings.