Get connected with our daily update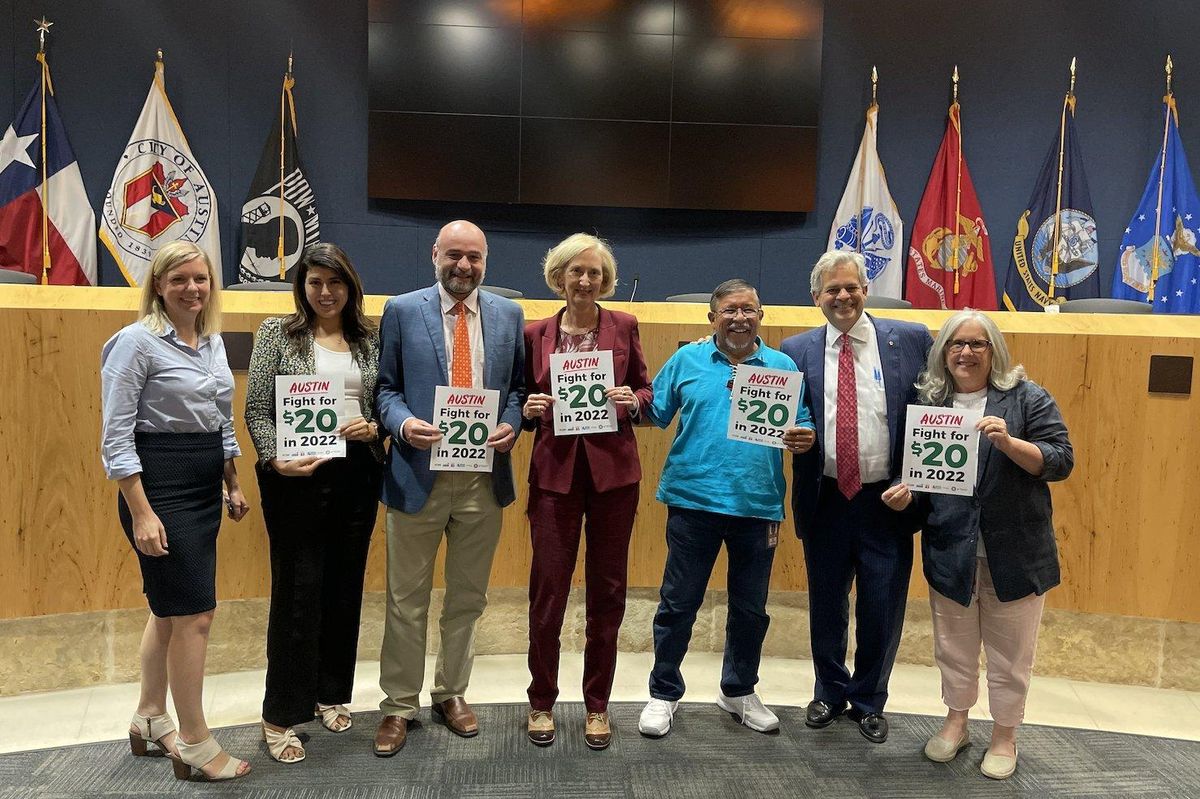 The Austin City Council adopted a $5 billion budget for the 2022-2023 fiscal year.
The budget includes a range of investments and directions that will be applied to rental assistance, fire and EMS stations, police cadet academies and more.
With the fiscal year beginning Oct. 1, City Manager Spencer Cronk said the budget puts the city in a strong position to recruit and retain staff.
"It does this while reducing the City's portion of the annual property tax bill for the typical homeowner and investing in public safety, disaster response, and actions to address climate change," Cronk said.
The general fund budget is $1.3 billion with almost two-thirds of it allocated to public safety and the remaining funds will go toward court services, animal services, family health services, and management of libraries and parks.
A few big ticket items in the budget include:
$73 million in planned capital spending to build and repair city sidewalks.
$79 million for homelessness prevention, crisis response, housing stabilization, and public space management–including $4.8 million to clean up homeless encampments.
$79 million investment in affordable housing to meet goals set by the Austin Strategic Housing Blueprint.
With Austin's status as the live music capital of the world, there are some investments geared toward that like $27 million for cultural arts, historic preservation and live music as well as a $2.5 million investment in the Iconic Venue Fund, which helps preserve places of cultural significance.
After two days of deliberations, council also made some amendments in light of recent events such as lifeguard shortages and the Supreme Court's Dobbs decision overturning Roe v Wade. Their additions include:
$7 million General Fund increase to raise the City's minimum wage beyond the City Manager's proposal of $18 per hour, to $20 per hour.
$17.8 million in capital funding to complete construction of the Goodnight Ranch Fire/EMS station in southeast Austin.
An additional $3 million added to the $5 million proposed by the City Manager to help prevent displacement and homelessness as rents rise.
An increase in the number of full-time lifeguards to 13 to keep the City's pools open and safe.
$1.2 million to expand an EMS program providing whole blood transfusions to patients before they reach the hospital.
Option to run additional police academies customized for candidates with prior law enforcement experience.
$350,000 to provide education and services focused on sexual and reproductive health and wellness, and contraception.
As for the impact this will have on taxpayers, the city noted rates and fees, including electricity, trash service and the transportation user fee will rise for typical ratepayers. This is in response to escalating operations costs and increasing service demands brought by population growth.
The typical taxpayer can expect a nearly 4% increase—equivalent to an additional $14.14 per month.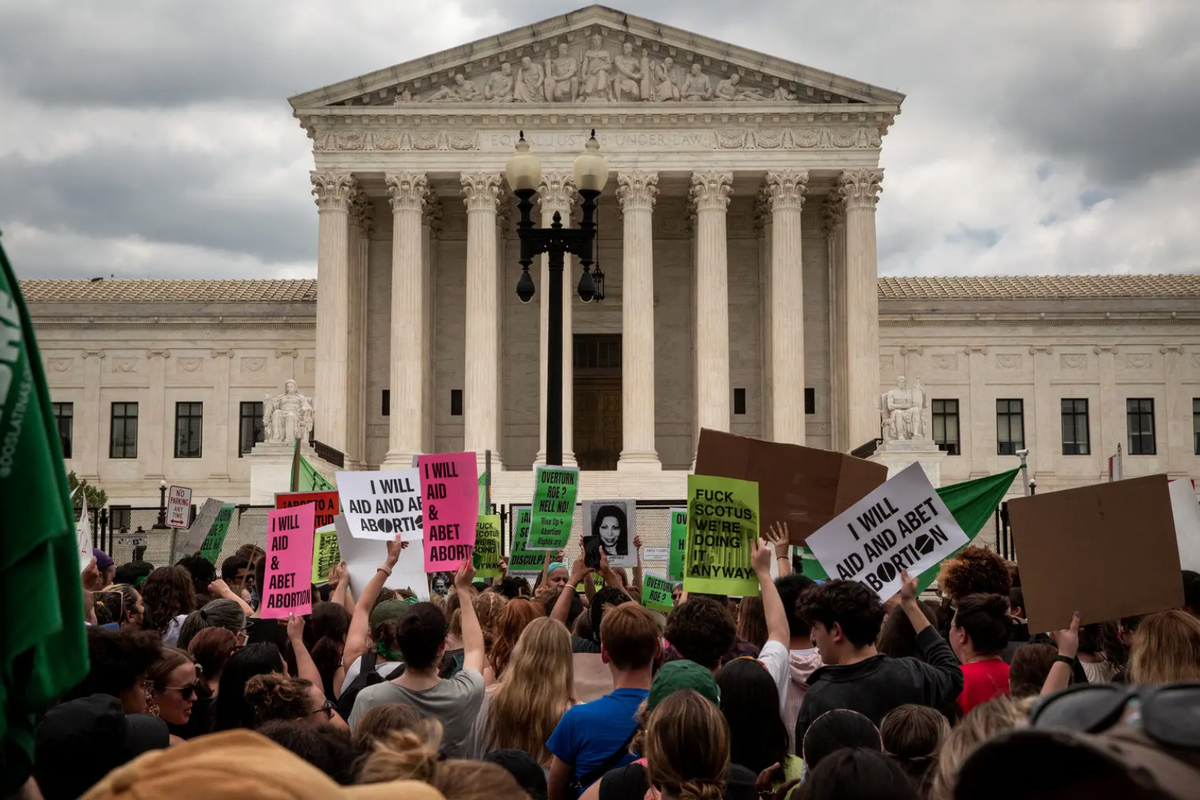 By Eleanor Klibanoff
The U.S. Supreme Court has issued its official judgment in Dobbs v. Jackson Women's Health Organization, clearing the way for Texas' "trigger law" banning almost all abortions to go into effect Aug. 25.
The law will increase the criminal and civil penalties associated with abortion, but the procedure is already virtually outlawed in Texas under an old statute that was in effect before the high court decided Roe v. Wade in 1973.
The state's two dozen abortion clinics stopped providing abortions almost immediately after the court overturned Roe v. Wade in late June, fearing criminal prosecution under those pre-Roe statutes, which make it a crime punishable by up to five years in prison to provide or "furnish the means" for an abortion.
Those statutes are separate from the trigger law, which the Legislature passed in 2021. That law, which is triggered by the overturning of Roe v. Wade, increases the penalties for performing an abortion up to life in prison. The trigger law also says that the attorney general "shall" bring a lawsuit to seek a civil penalty of no less than $100,000 per abortion performed.
Both the pre-Roe statute and the trigger law have only narrow exceptions to save the life of the pregnant patient.
While other states' trigger laws went into effect immediately, Texas' was written to go into effect 30 days after the Supreme Court issued its official judgment, after which no rehearings or appeals can be filed. That process usually takes about a month.
Immediately after the pre-Roe statutes went into effect, a handful of abortion clinics brought a legal challenge seeking to block them from being enforced. Although they were granted a temporary restraining order, the Supreme Court of Texas later ruled that the laws could be civilly enforced while the challenge made its way through the courts.
There have been no known legal challenges filed to block the trigger law from going into effect.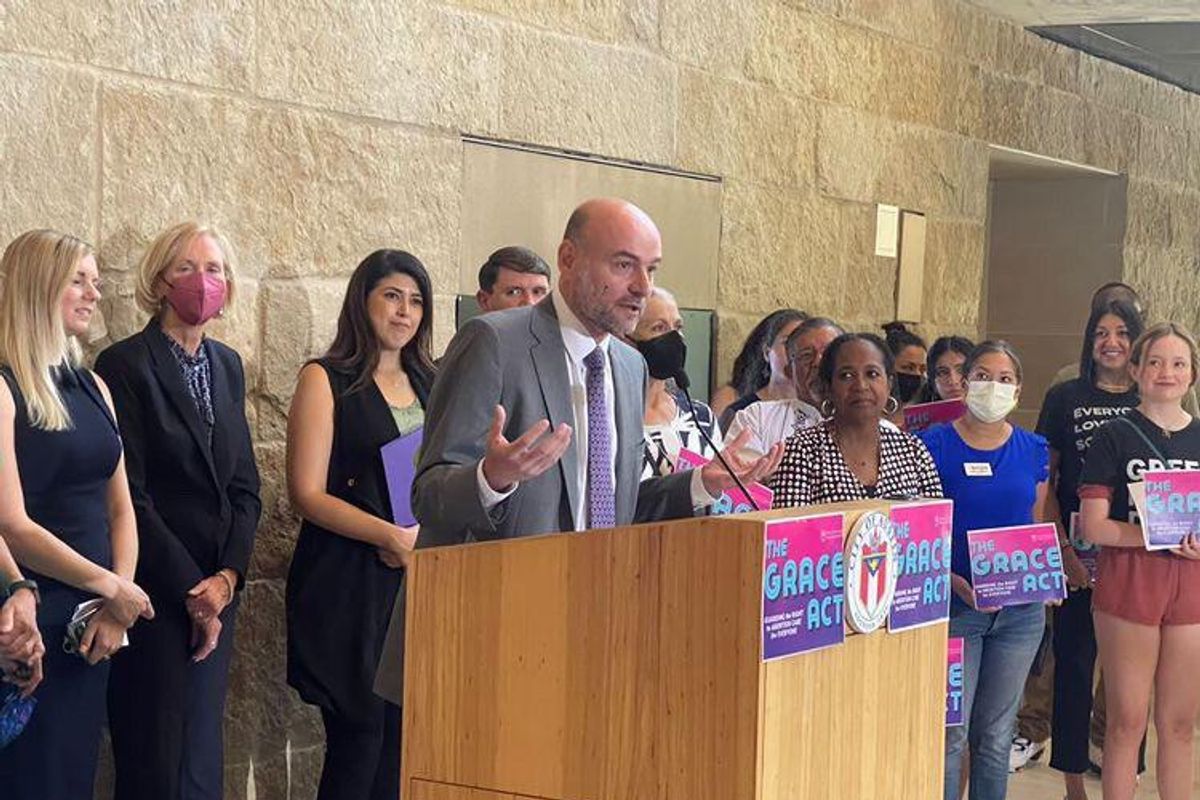 Austin City Council unanimously approved resolutions to decriminalize abortion within city limits during a special meeting Thursday.
It comes almost a month after the Supreme Court overturned Roe v. Wade, the landmark ruling that guaranteed a constitutional right to an abortion. Council Member Mackenzie Kelly was absent.
Following the passage of the "Guarding the Right to Abortion Care for Everyone," or GRACE Act, Council Member Jose "Chito" Vela celebrated the move on the plan he'd pushed forward along with co-sponsor Vanessa Fuentes.
"Nobody in Austin will be persecuted for their choices by the city," Vela tweeted.
It may lower concerns among healthcare providers who have faced a chilling effect under Texas' abortion laws and for those who seek abortion-inducing medication, reporting by the Texas Tribune notes. However, clinics could face state licensure and other consequences for providing abortions, pushing them to comply with Texas' abortion ban.
The resolutions call for the following:
Amend city code to prohibit discrimination based on reproductive health decisions, making so someone cannot be fired, evicted, denied housing or denied a job for getting an abortion.
Prevent city funding from being used to catalog reports of abortion, miscarriage or other healthcare acts.
The city manager is directed to explore the ability to conduct a public education program about long-term birth control with the help of local health partners.
The city manager is directed to address the feasibility of helping city employees with travel expenses and other benefits to access abortions and other reproductive services not available in state.
Asking police to treat abortion as the lowest priority for investigations is a recommendation by the city council, as the department cannot be ordered by council to adopt it. The Austin Police Department has not yet issued a statement in response to council's vote.
Other Texas cities have followed Austin's example, with Denton and Waco city councils considering their own acts.