Get connected with our daily update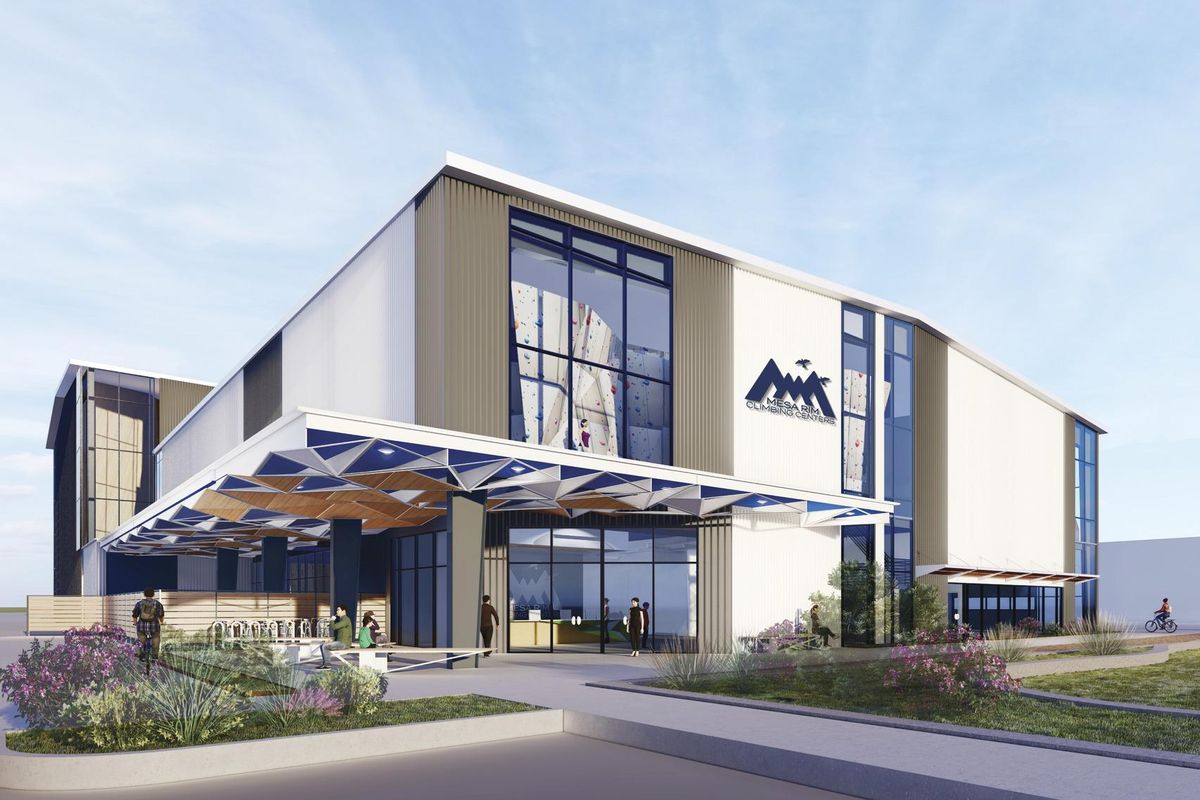 The largest and tallest climbing gym in the Southwest is joining Austin's robust rock-climbing community this fall.
Mesa Rim Climbing Center looks to become a "hub for folks to explore the sport of climbing," combining climbing, yoga and fitness into one venue. It'll be located in the Sheldon Cove area in North Central Austin, near the intersection of I-35 and Highway 183.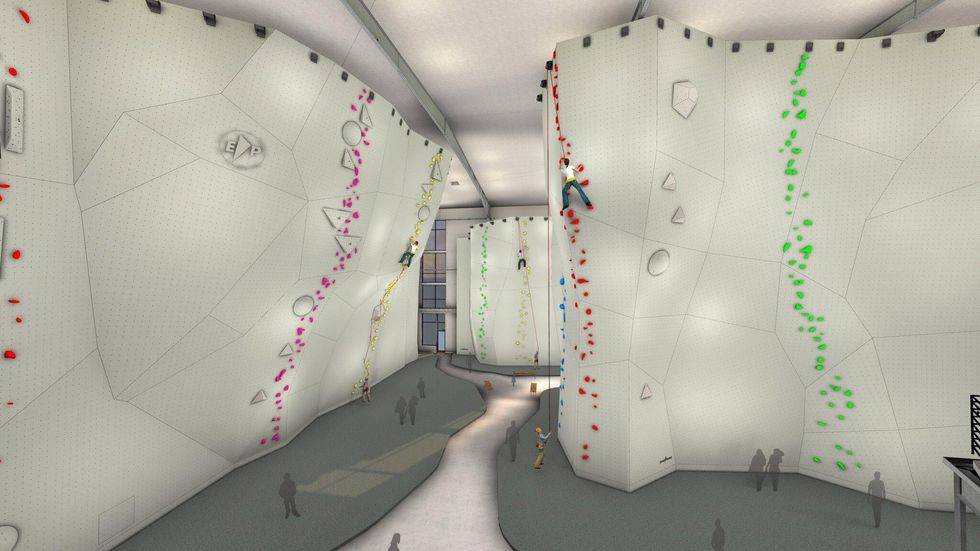 The gym will include extensive 50-foot climbing walls. (Mesa Rim)
The 50,000 square foot facility will come with 55-foot climbing walls, rope climbing and bouldering terrain, a yoga studio, cardio equipment, designated weightlifting and climbing training spaces, a sauna, and "spa-quality" locker rooms.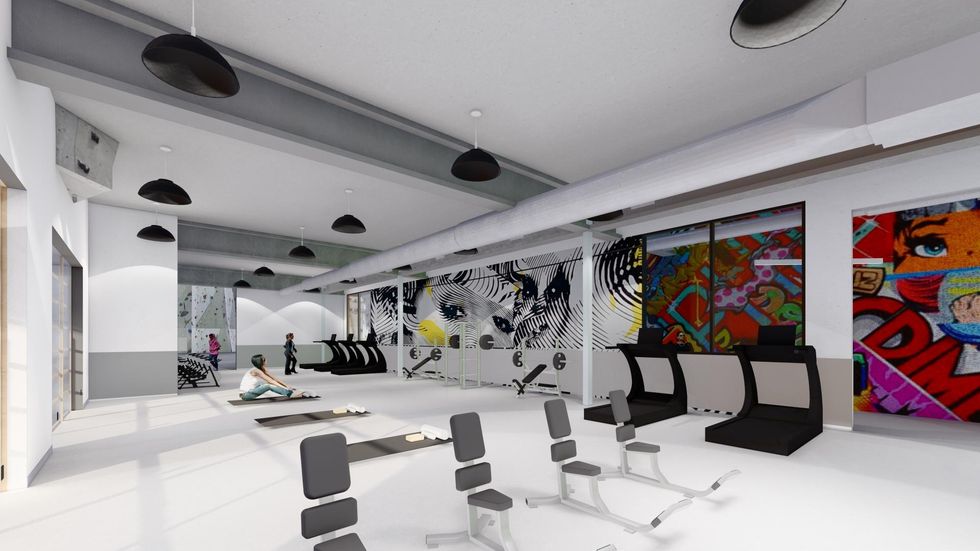 Other amenities include a yoga studio and fitness center. (Mesa Rim)
With gyms spanning the West coast, Mesa Rim is one of the largest privately owned climbing gym operators in the country. When looking to expand, the company's CEO Ian McIntosh said Austin was at the top of its list.
"The Austin community continues to grow and we hope to be part of the fabric that makes this city so unique and welcoming to people from all walks of life," McIntosh said. "No matter the age or skill level, we hope to cater to the city's most experienced climbers as well as those who are curious about climbing or just looking for a healthy and fun activity."
The company looks to incorporate community with youth programs, climbing competitions, fitness workshops, and high-level climbing training.
From Your Site Articles
Related Articles Around the Web
As summer temperatures continue to increase, so does Austin's "Party Island"—a hundreds-strong army of kayakers and paddle boarders who gather each weekend in the middle of Lady Bird Lake.

Born from the pandemic, the swarm of paddleboarding partiers has continued to grow each summer and can be seen from the nearby Lamar Boulevard Bridge. And while "Party Island" certainly lives up to one half of its name, it's not actually an island at all: instead, it's located at a shallow sandbar near Lou Neff Point.
With beers, burgers from portable grills and even DJ turntables in hand, more friends and strangers continue to beat the heat in new ways at the distinct Austin hangout.
Video by Steven Joyner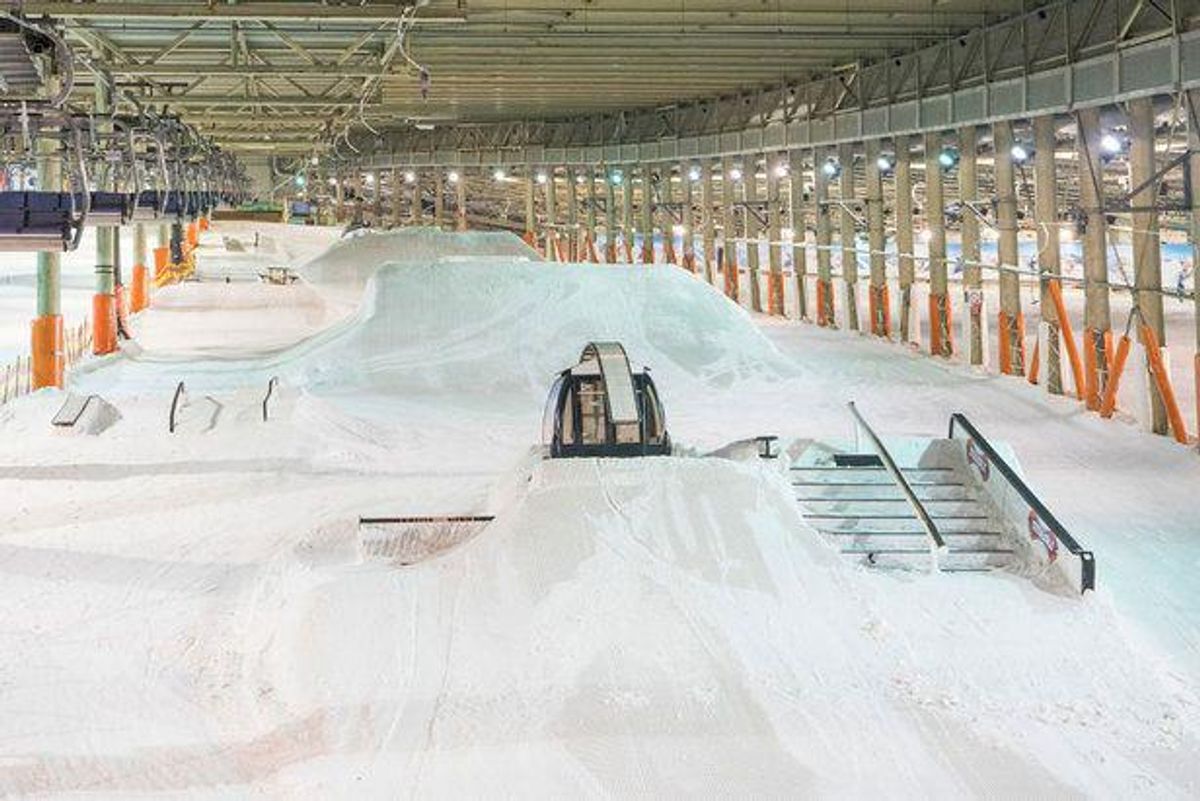 A gem in the Hill Country's lush landscape, Austin is already known as a summer and springtime destination. But the balmy city could soon become a winter vacationer's paradise with indoor ski resort firm Alpine-X looking to expand to Austin.
The company will open its doors in its hometown in Virginia but has signed a letter of intent to build resorts in Austin and Dallas by 2025.
If all goes to plan, the company will bring the Rockies to Austin with a full resort complete with an indoor snow area, skiing and snowboarding routes and skiing lessons by 2025. The location, which hasn't been decided, will be created with an unnamed developer and be surrounded with hotels, multiple restaurants and more.
The company is one of the first of its kind in the U.S. and plans to open 20-plus locations with a focus on U.S. metropolitan areas in the future.