Get connected with our daily update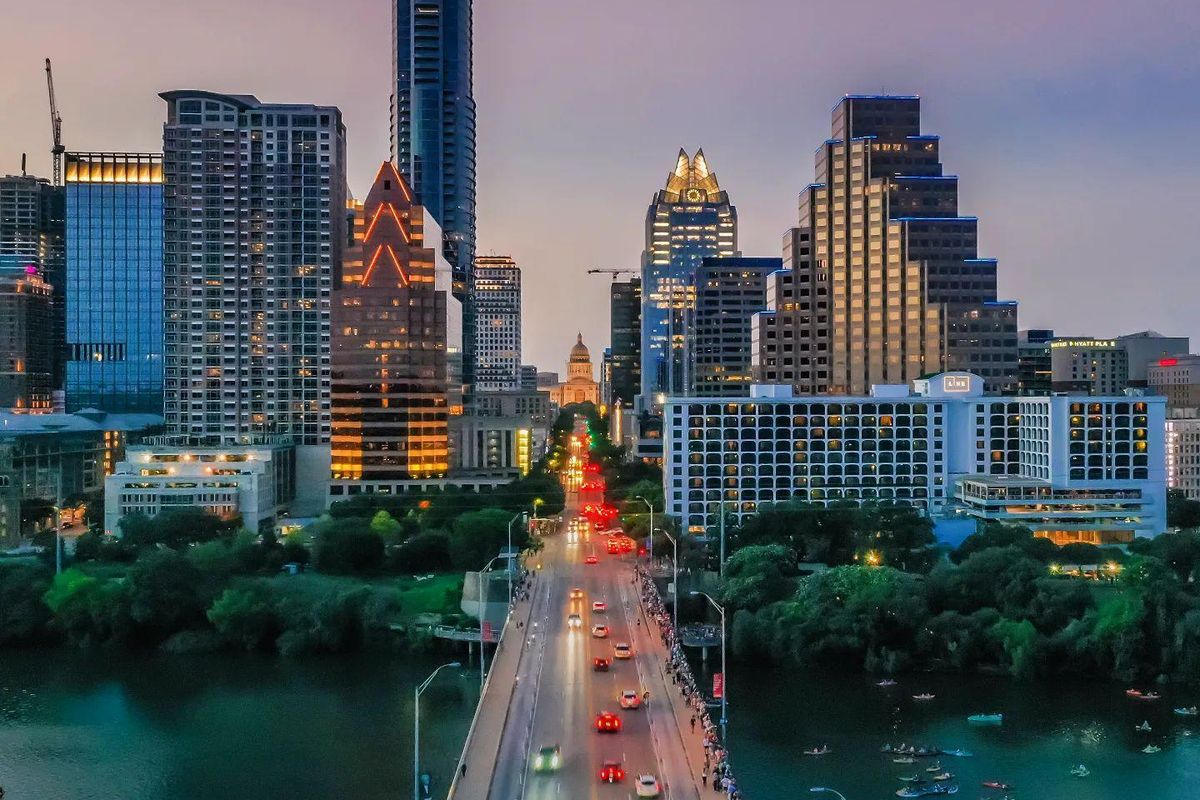 Live Music Capital of the World. Mecca of all things "weird." City of hippies, slackers and honky tonks—Austin's reputation was once synonymous with all things "cool."
But after three years as the top city to live in the U.S., Austin fell to No. 13 in the U.S. News & World Report's ranking this year.
For over a hundred years, Austinites have lamented that their city's charm is gone, and some continue to worry that the city has swapped too many of its grittier live music venues for gleaming corporate towers.

Has Austin's coolness taken a fall from grace? Here's a look at what could be affecting Austin's reputation.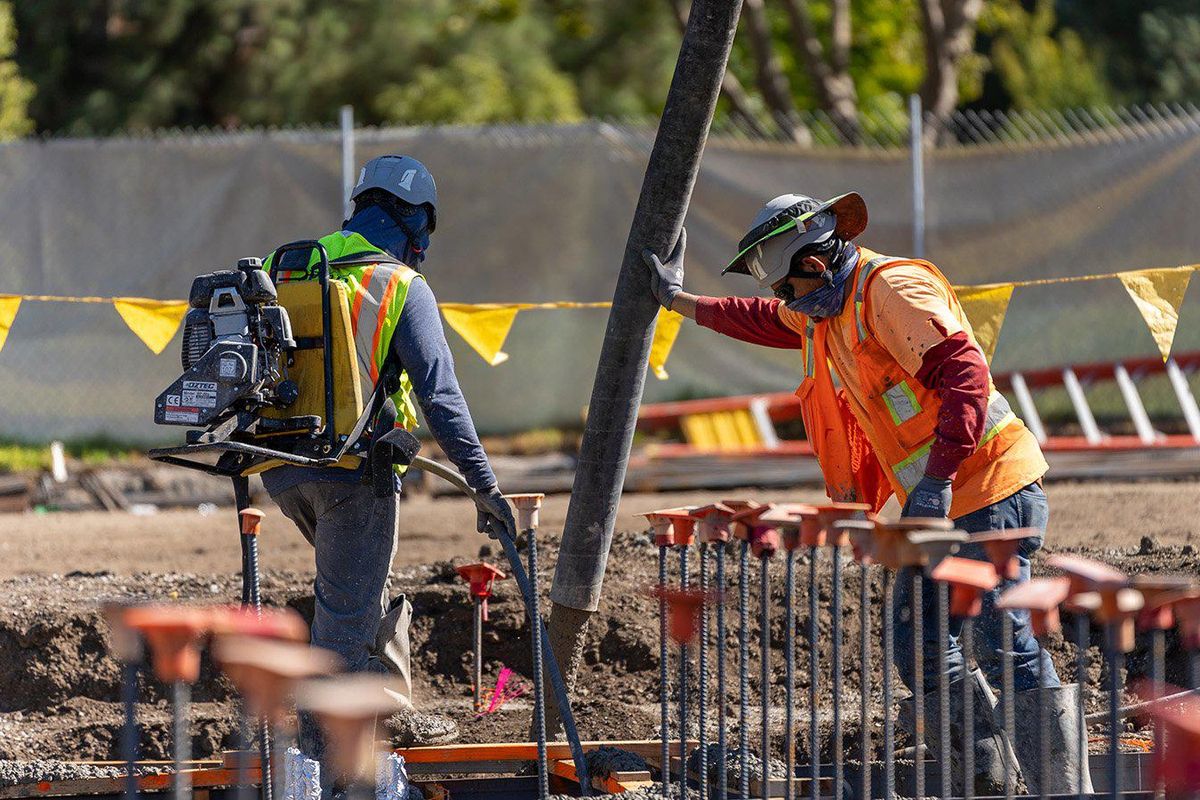 More homes of all shapes and sizes are cropping up in Austin than in any other U.S. city.
According to a Redfin report, Austin had more single-family building permits per capita than any other metro in the country in the first quarter of 2022. With 31.1 building permits per 10,000 residents, the city tops nine other Sun Belt cities that made the top 10 list.
And the city is doing more than just building that quintessential single-family home: Austin also topped the list for new multifamily property permits, with 26.1 permits per 10,000 people in the same quarter. The city has plans to add density and affordability to the most popular areas of the metro, including properties near stops on the planned Project Connect rail.
Austin has been the crown jewel in the Sun Belt's mass migration—and later, severe housing shortage—as remote workers and outpriced big-city dwellers flocked to fairer skies amid the pandemic. And that population swell has been felt across the region: in Austin, one-bedroom rentals rose 112% in just a year, and bidding wars have become common as prospective homebuyers fight in the limited market.
In April, Austin's median home prices set yet another record as they rose to $550,000. Inventory sits at 0.7 months, far below the six-month sign of a healthy market. But rapid building may be putting an early dent in the shortage. In April, active listings jumped 52.5%, causing the biggest year-over-year rise in inventory since 2017.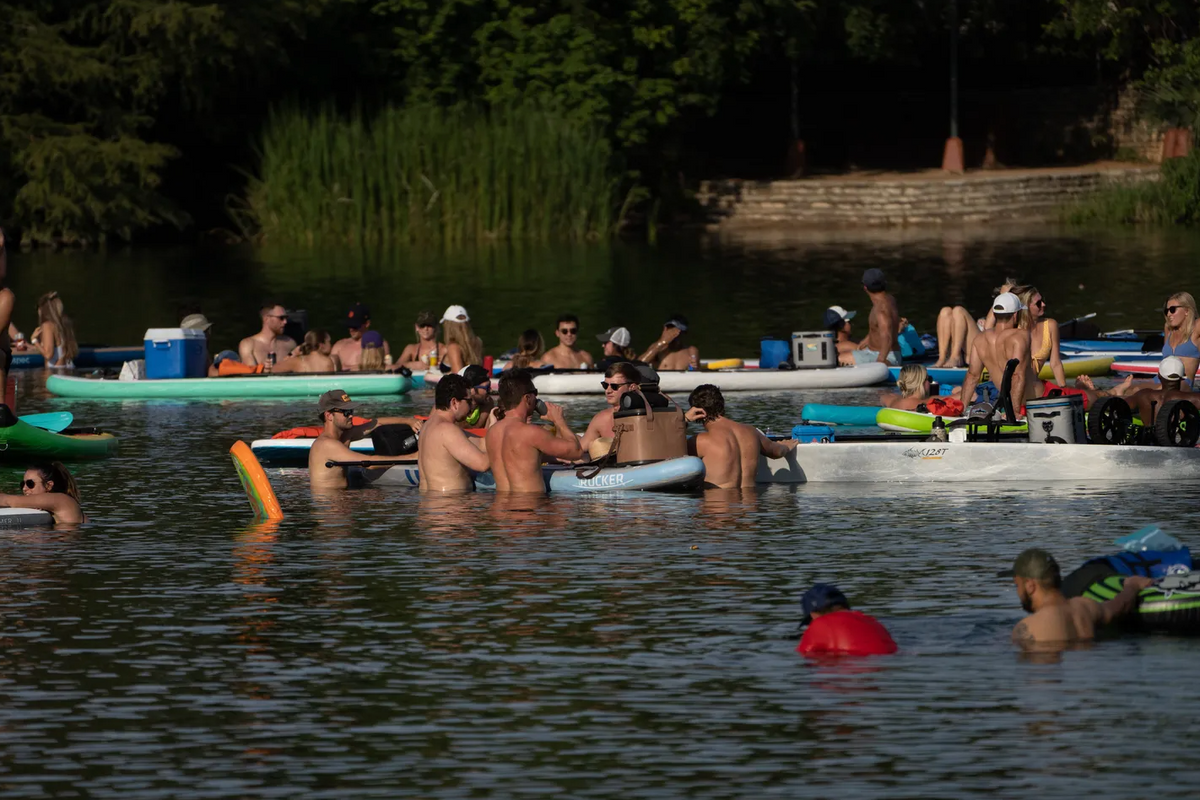 When Mark Coffey moved to Austin in 1986, it was the land of Stevie Ray Vaughan shows, MTV and new opportunities.
Now, it may be the land of limited housing, property tax hikes and California license plates—but many are still choosing to stay for remnants of that old-school charm.
Austinites love to lament the loss of "Old Austin"—they've been saying it since 1884. And with one-bedroom rents up 112%, home appraisal rates up 56% and the cost of living on a seemingly endless upward trend, it's hard not to see Austin's past through rose-tinted lenses.
But even in money-stretching times like these, some Austinites are taking a break from their usual complaints to remind themselves why they choose to stay.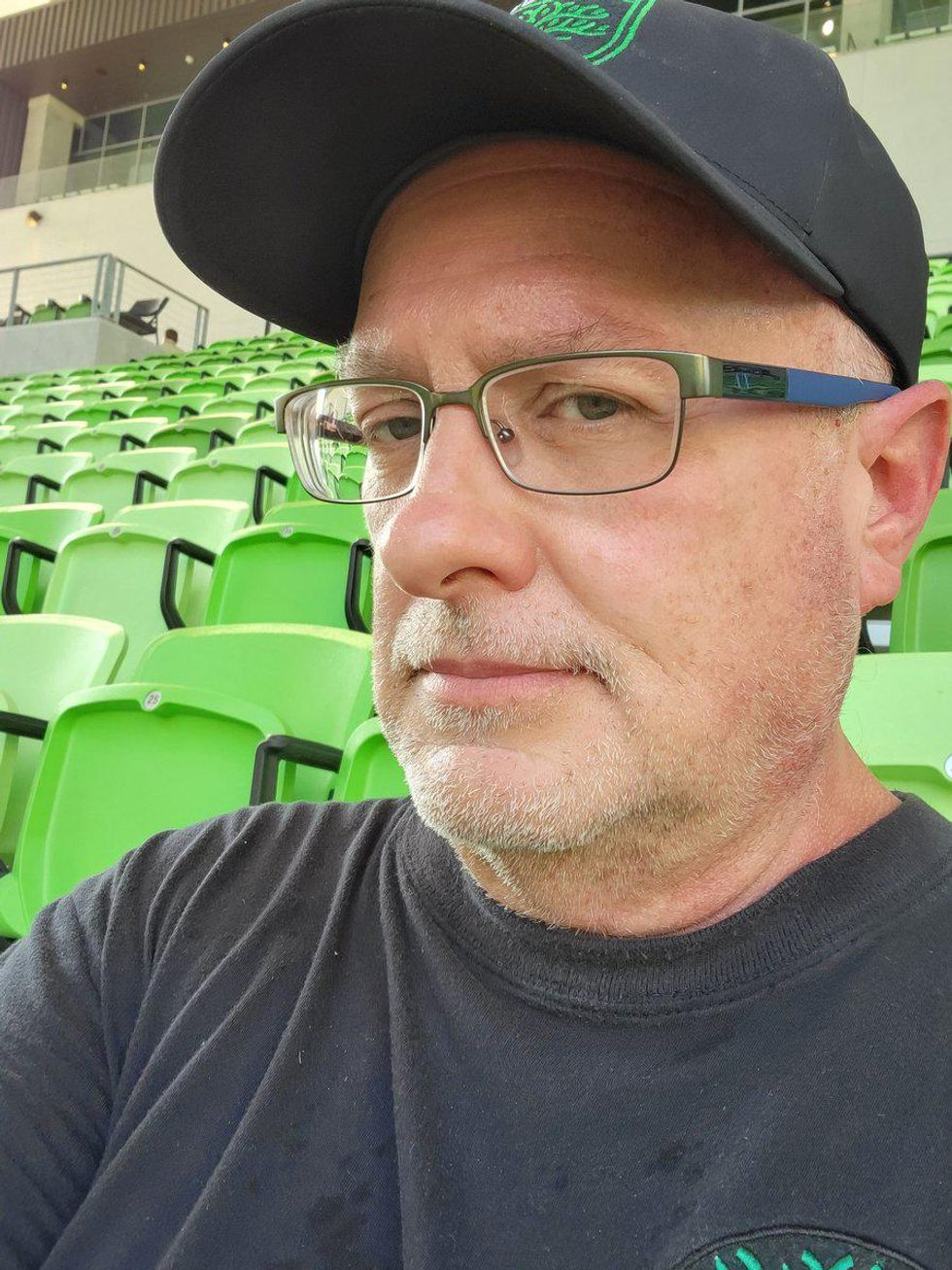 Mark Coffey has stayed in Austin for decades due to its uniqueness, inclusivity and community. (Mark Coffey)
As a near-original Austinite, Mark Coffey didn't have too much trouble buying a house or finding a job with pension benefits at a local utility service decades ago. Still, he said he's stayed in Austin for more than financial security.
"Despite the cost of living, the brutal heat and traffic... I think the trade-off is that Austin has always kind of had that sense of possibility," Coffey told Austonia. "Of all the cities in Texas, it's been the most open to change and future possibilities and I don't think that's ever completely lost."
Austin's unique spirit has attracted like-minded small-town Texas kids looking for community. Gabriel Rodriguez, who grew up in the Rio Grande Valley, moved to Austin a few years ago after graduating from Texas State University and still hasn't become bored with the vibrant live music scene.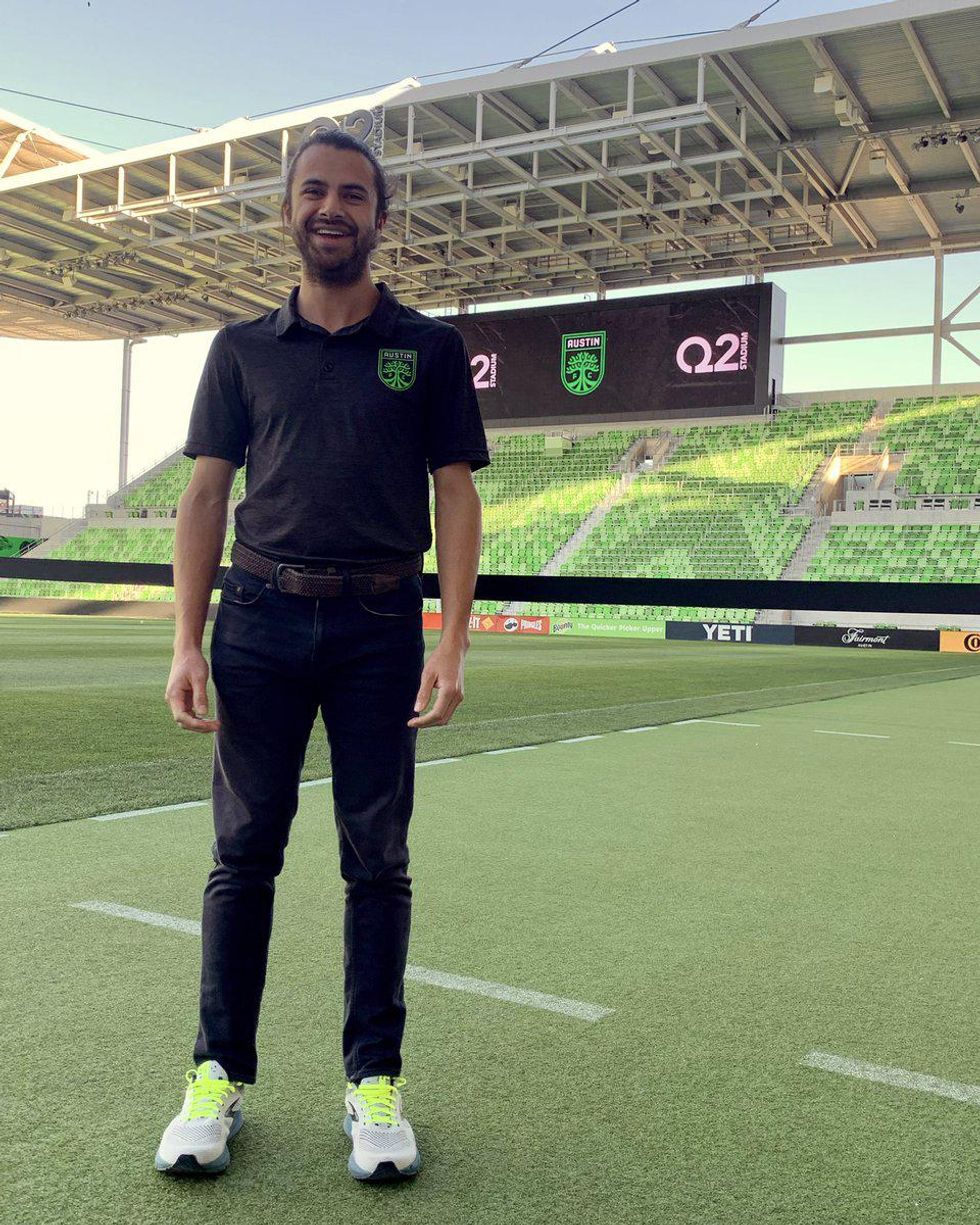 Gabriel Rodriguez, who has experience as a musician has found a home in Austin's live music scene and with Austin FC. (Gabriel Rodriguez)
"The big thing to me was the music," Rodriguez said. "That's what made me want to move to Austin in the first place... I grew up in a place that didn't have that."
Coffey, Rodriguez and many others have also found the Austin spirit with Austin FC, the city's first major league sports team, and its vibrant and community-minded fanbase.
"Austin FC has come around and it's caused both old and new Austinite to kind of rally around something that like, yeah, this is our club, but it's also a statement about the kind of community we want to be," Coffey said.
For others, like Michelle Sanchez, Austin is home for many reasons—namely, a famed food scene, family and plenty of outdoor activities.
In a Reddit post that saw nearly 800 comments, dozens of users pointed to outdoor activities—from Barton Creek's Greenbelt swimming holes to paddle boarding on Lady Bird Lake and trails dotting the city's outskirts. Others said that despite its flaws, they've never found anywhere better.
"Austin doesn't do anything spectacularly, but does more things adequately than most anywhere I can think of," user boyyhowdy said.
However, for some, those "adequacies" still aren't enough to stay.
Rodriguez said he's thought of leaving too. But whenever he thinks too long about the city's flaws, he finds solace in Austin's live music venues, including his favorite, Moody Theater. Coffey, meanwhile, recommends longtime spots like Continental Club, the Broken Spoke or even South Congress for a quick "old Austin" fix.
And with housing prices showing signs of slowing down and longtime haunts like Austin's longest-standing grocery store opening back up, there still may be time to reignite a romance with what "Keeps Austin Weird."