Get connected with our daily update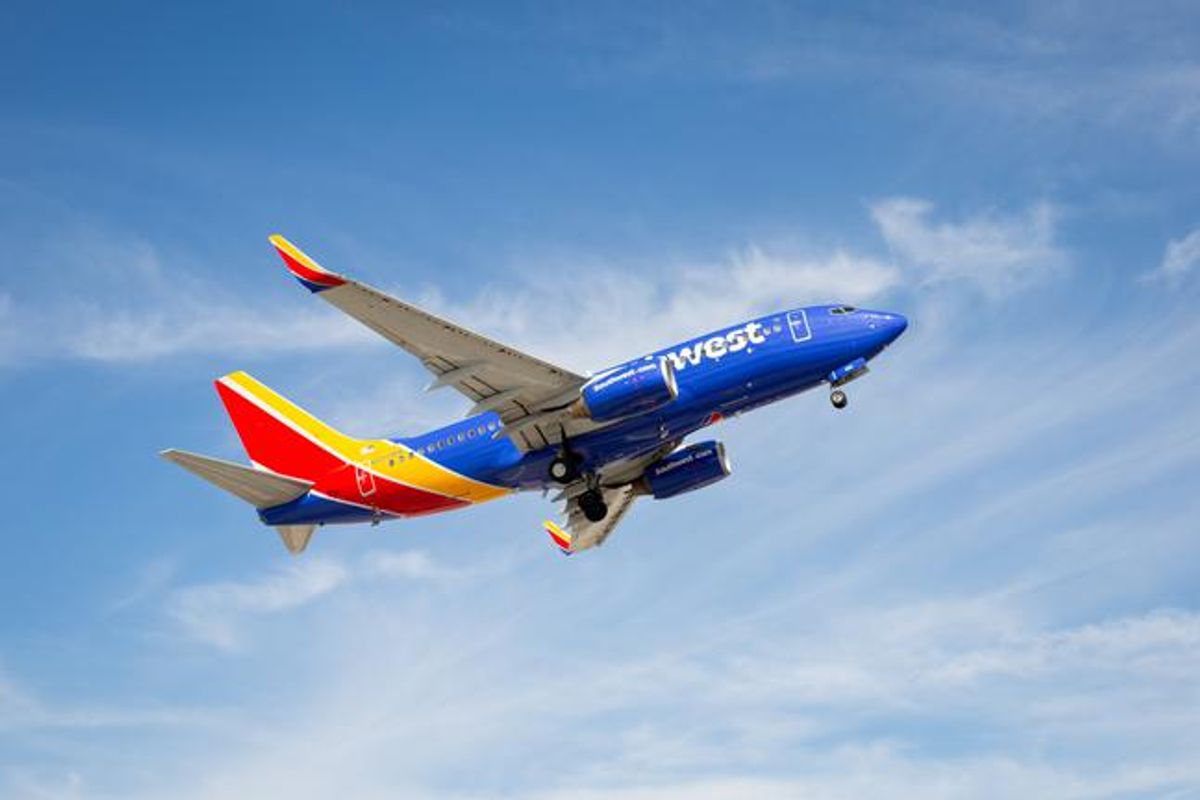 A Southwest Airlines flight lost access to one of its engines after departing from Austin-Bergstrom International Airport early in the morning on Saturday.
An ABIA spokesperson confirmed that Southwest flight 539, a Boeing 737-800 en route to Phoenix, Arizona, made an emergency return landing around 1:30 a.m.
Southwest Airlines confirmed that the plane landed with no issues or injuries after an issue with the number two engine and has been taken out of service for review.
According to a YouTube recreation of the event, roughly 117 people, including the crew, were onboard. Southwest said the passengers were transferred to another aircraft to complete the flight.
"Safety is always the Southwest Team's uncompromising priority, and we appreciate the patience and support of our Customers," the Southwest spokesperson said.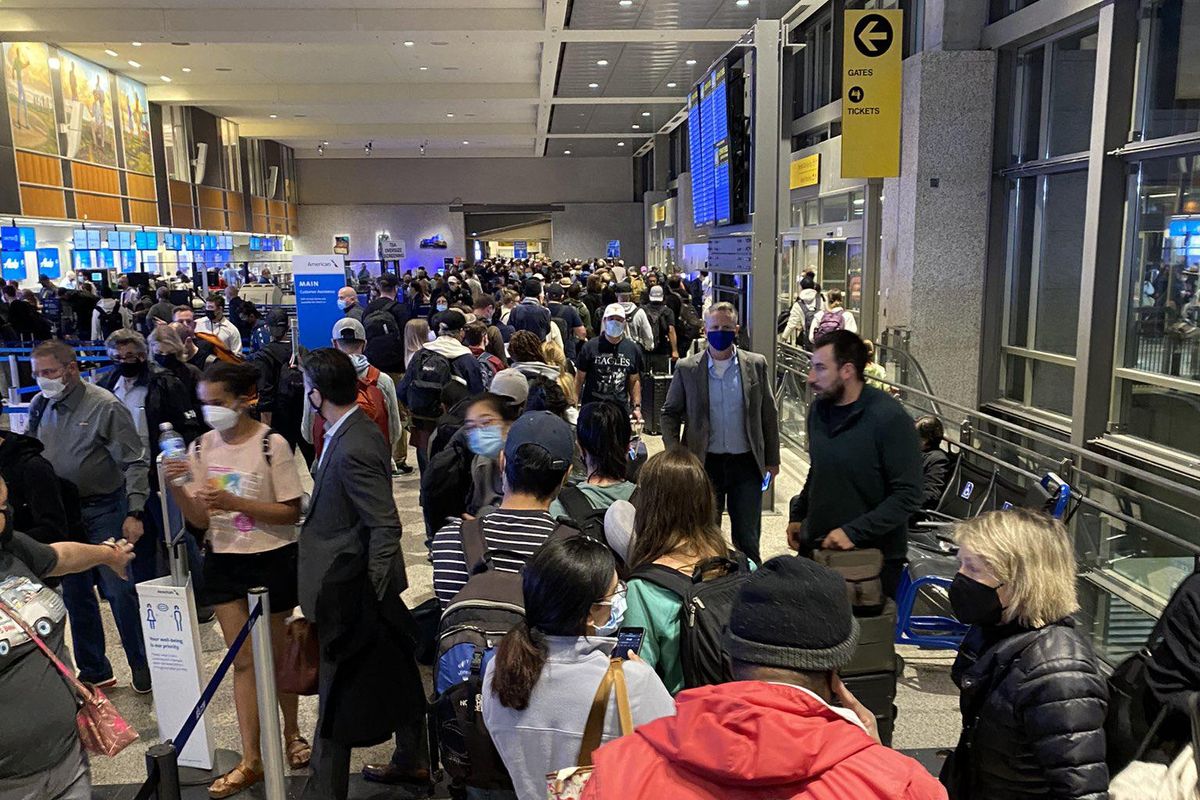 An influx of travelers and a rental car fiasco led to one of the worst traffic jams at Austin-Bergstrom International Airport on Monday as Dell Match Play, NASCAR and Texas Relays came to a close. Some of the 8,252 travelers that passed through the airport before 8 a.m. turned to social media to share their frustrations over the chaos.
Columbus, Ohio, local Joey Dillon shared his story with Austonia after visiting Austin for the first time to play in a tennis tournament. While in town, Dillon said he enjoyed some great food, sights and "beyond perfect" weather.
When the time came to return home, Dillon arrived at the airport two hours early for his 9:10 a.m. flight and got stuck in a line stretching well down the street. Dillon said he waited 15 minutes without moving before he got worried.
"I asked the guy in the car next to me what was going on... He said that people were told to leave their cars and to start walking," Dillon said, explaining that an airport worker came to ask his rental company, wrote it on the windshield and told him to walk back. "I just had to trust that everything would be taken care of because I couldn't afford to miss my flight."

An airport spokesperson on Monday said that the jam started when a rental car stalled out at the drop-off curb and employees instructed them to leave it with the keys inside. Other passengers then followed suit, leaving a long line of empty cars and no way out. There were at least 1,600 more travelers than usual before 8 a.m. Monday.
Dillon said he got to TSA about an hour before his flight and seeing lines out the door was when he really got worried. Dillon said he had purchased TSA pre-check on a whim before he left for Austin, which he immediately became thankful for, and made it onto his flight on time.
"I know I was extremely lucky. Without pre-check, I wasn't getting home on time," Dillon said. "It was definitely chaotic and you could feel some anxious energy just because their plans were unknown."
Though the journey back was rocky, Dillon said it didn't spoil his trip or memory of the city. He received a statement that his rental car was returned, so in the end, everything was taken care of for him.
Others trying to make their early morning flights weren't so lucky. Frustrated travelers missed their flights and had to wait in more lines to rebook.
As travel bounced back from pandemic lows, airport activity has been bustling: The top five busiest days in airport history are within the last two and a half years, with three of them in 2021. The airport is in the midst of updating some of its infrastructures to keep up with travel demand with its 2040 Master Plan, but changes aren't likely to come this year.
"The city or the airport should definitely get together and figure out logistics if they're going to have multiple massive events on one weekend. I think this all could've been prevented or at least we could've been made aware," Dillon said. "It doesn't hurt my Austin experience and it's a funny travel story to tell, as well as a reason to keep my pre-check in the future."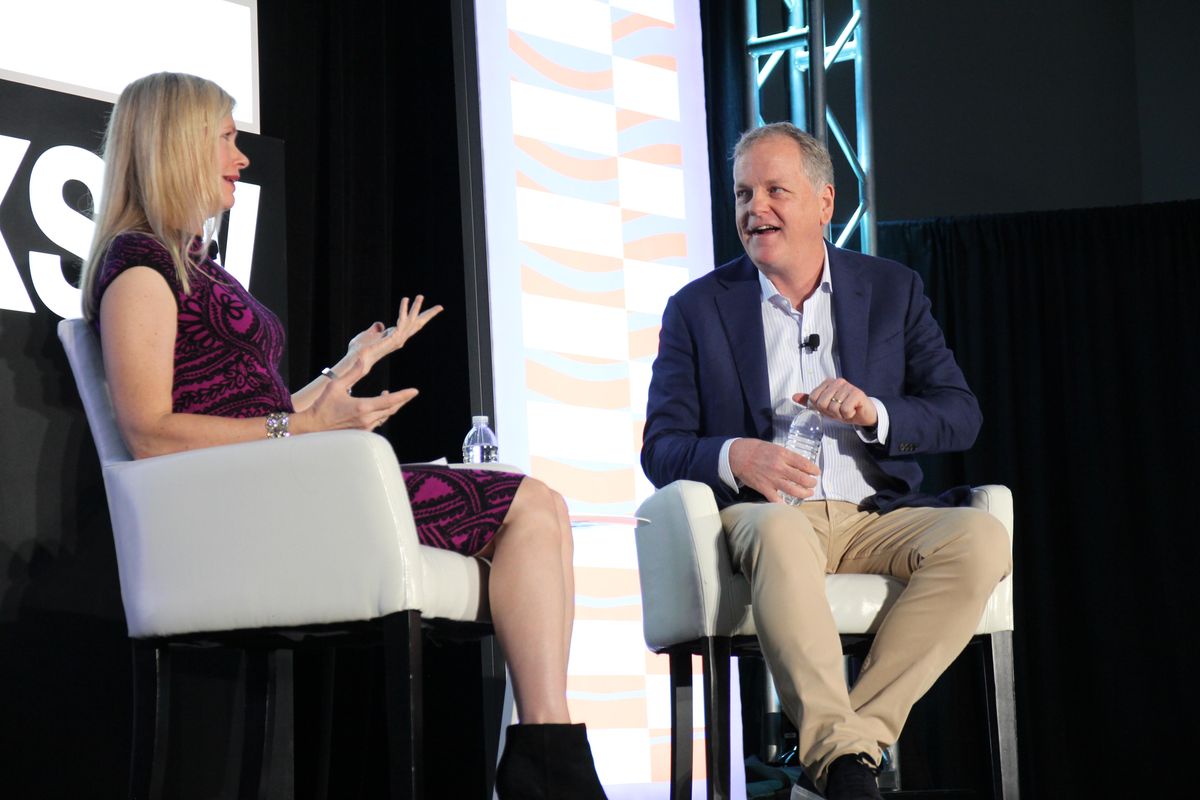 After bearing witness to two of the most destructive events for aviation, 9/11 and the COVID-19 outbreak, American Airlines CEO Doug Parker has seen the best of days and the worst of days for air travel.
Parker sat down with Aviation Week executive editor Lee Ann Shay to chat about the recovery process for travel after the pandemic hit and the future of sustainable aviation at SXSW on Thursday morning.
Parker, who began working with American Airlines in1986, said since the pandemic shut down the demand for travel altogether, domestic travel has made a full recovery. In fact, Parker said three of the last five days were some of the highest traffic in the history of the airline.
"The demand for domestic travel is as strong as it's ever been," Parker said. "If you're traveling today, you're seeing full airplanes. Really, I can't remember a period of time when there was so much demand given the number of seats that are out there."
Aviation progress isn't just about finding sustainable fuel or electric jets, it's about paving the way for a work environment to thrive in and having tough conversations of all types.

The number of passenger assaults on flight attendants during the pandemic was well-documented. While Parker said the number was going down, American Airlines has decided it will not serve alcohol as long as the mask mandate on planes is in effect.
"It's going down but it's still too high," Parker said. "(It's about) three people a day, including someone who punched one of our flight attendants and broke her nose. This is more about where we are as a country as it is versus anything else. If you do something like that you're never gonna fly American Airlines again."
Parker shared an anecdote in which he said he was forced to fly Southwest Airlines, due to sold-out American flights, around the time of George Floyd's murder. At the recommendation of a friend Parker was reading the book "White Fragility," when a young Black flight attendant told him that she had been praying for her safety at work. She said seeing him take initiative to learn felt like the answer to her prayers.
Parker was in People Magazine the next day.
"It was incredibly impactful to me—it made a huge difference," Parker said. "As I told her in (a) note, I'm never gonna forget that conversation and we're gonna do something about it. I'm gonna do what I can, as best as I can."
Parker will retire from American Airlines come March 31. As one of the last things before he left, Parker oversaw severing all ties with Russia as American will no longer fly over Russian airspace in support of Ukraine.
"We immediately did everything we could and any relationships we have with Russia, we terminated," Parker said. "We're working really hard to do everything we can to help."