Get connected with our daily update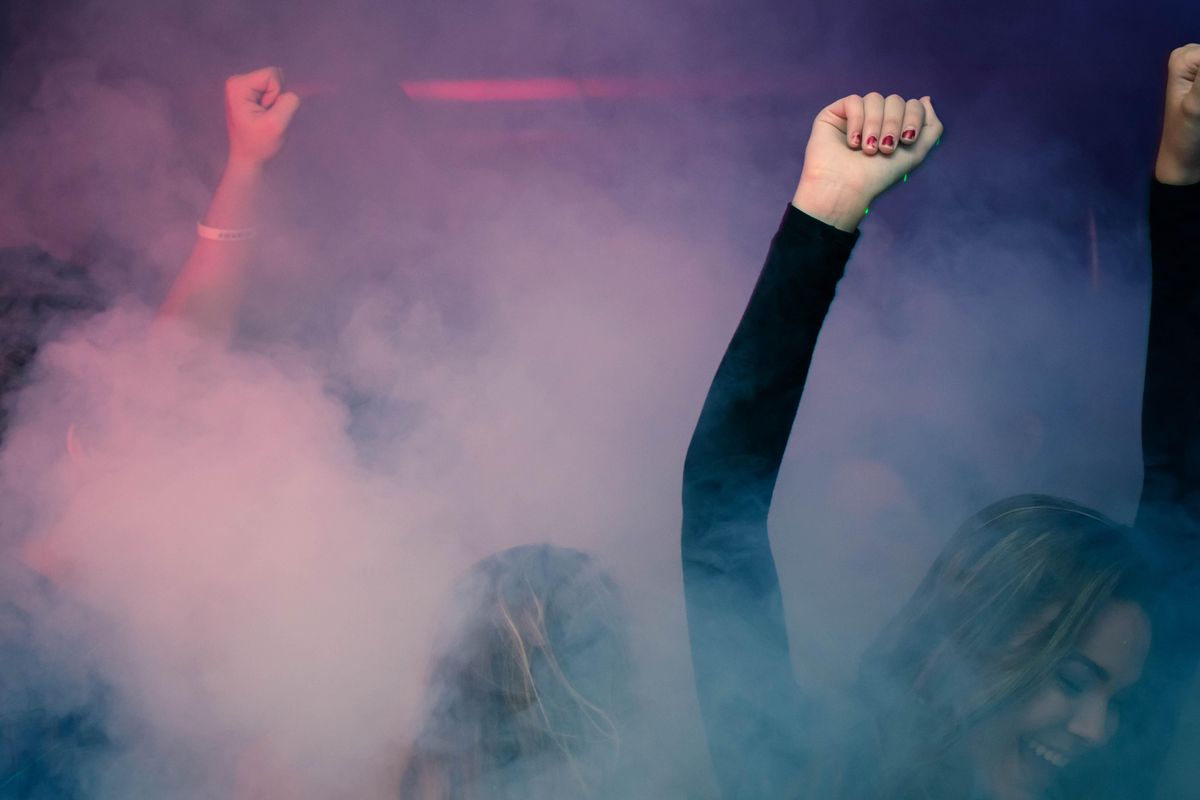 Stephanie Ashworth lived in a neighborhood north of Tarrytown, near W. 35th St. and Balcones Drive the summer of 2013. One of her neighbors wanted to move to a different school district and decided to rent out their home on Airbnb upon leaving.
"We're like—'ok'—we didn't know any better," Ashworth said. "And it was awful."
Ashworth said guests played loud music, used the pool naked and would return from trips at the lake stumbling drunk out of party buses.
"It ruins your peace of mind where you should be able to have it. Where you should be able to feel safe, where the kids should be able to go out front," Ashworth said. "And we shouldn't find used condoms, empty beer bottles, the trash, the parking, it's so disturbing."
Ashworth is now head of the Austin chapter of the Texas Neighborhood Coalition, a statewide group that assists people looking to restrict and regulate short-term rentals in their residential neighborhoods. She talked to Austonia following Airbnb's announcement this week that it will deploy new anti-party technology in the US and Canada.
The initiative aims to prevent potentially high-risk reservations by being a more robust version of the "under 25" system, which reviews guests under the age of 25 without positive reviews who are booking locally. A similar variation of this system has been piloted in Australia since October 2021 and has resulted in a 35% drop in incidents of unauthorized parties in pilot areas.
Airbnb is hoping for similar success in other regions but noted that there could still be some hiccups once the system is in effect.
"While we are optimistic that this technology will have a positive impact for the safety of our community and our goal to reduce unauthorized parties—we want to be clear that no system is perfect," Airbnb wrote in a statement announcing the new tech. "We work hard to deter bad actors from using our platform, but ultimately Airbnb is an online platform that facilitates real world connections."
For Ashworth, this system falls short of what she'd like to see from the company and she'd like for them to be clearer about what constitutes a party in the company's eyes.
"So I have no doubt that this technology they're touting for the party houses is nonsense," Ashworth said. "They are not a company that's run with integrity, they're not a good corporate citizen."
But people will continue to flock to Airbnb as Austin continues to be a major tourist destination with festivals like Austin City Limits and South by Southwest drawing in thousands. Even on a regular weekend pandemic recovery has been in full swing with downtown entertainment districts seeing visits close to 2019 levels.
Ultimately, Ashworth sees room to accommodate tourists while ensuring neighborhoods remain homey for Austinites.
"My personal opinion is the home team comes first," Ashworth said. "The whole city doesn't need to be turned over to the tourist industry and areas that are zoned residentially should remain for residents. I do understand that we are a tourist destination. But you can have a short-term rental pretty much anywhere in the city except in residential zones."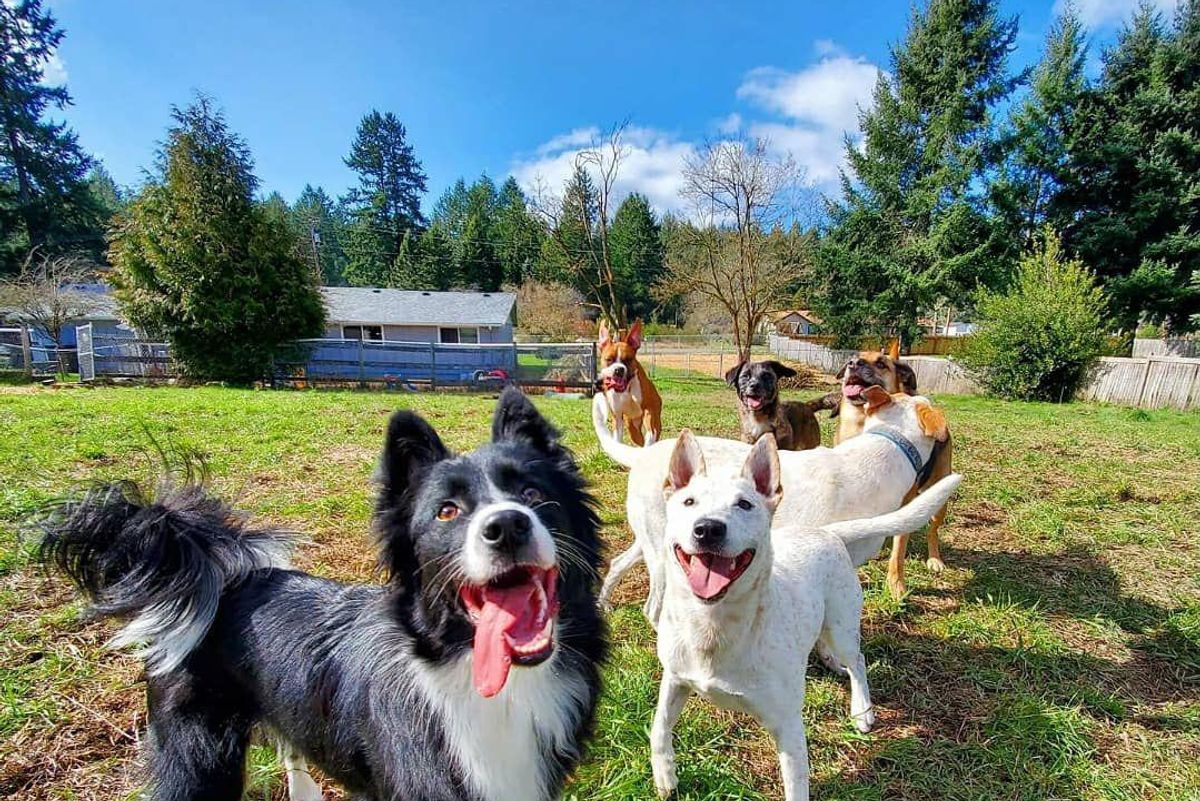 Dog-lovers in Austin and worldwide are joining forces through a rising app to make their communities a better place to be a pup.
Sniffspot has been allowing homeowners worldwide to rent out their land by the hour since 2018—Boston-based founder David Adams said dog-loving Austin was an early adopter of the app with listings popping up shortly after the official launch.
Adams thought up the idea when his wife told him she was struggling to find open space for her Basenji-Husky-Rhodesian Ridgeback mix, Toshii, to exercise while traveling for work.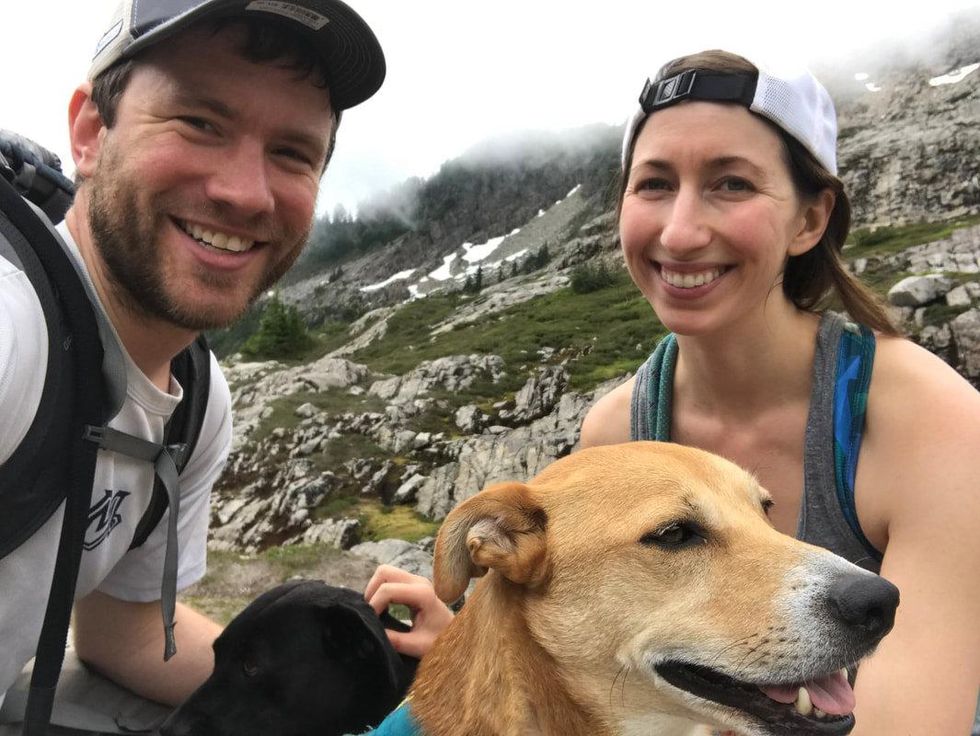 David and his wife, Rebecca. (Sniffspot)
"The bigger picture of Sniffspot is it's not natural for dogs to live the way they live in the modern world, where they live their life on leashes and in apartments," Adams said. "I want to make it possible for anyone, anywhere that loves dogs and wants to make the world a more dog-friendly placed at a spot."
There are over 8,000 listings across 1,700 cities—over 100 of which are in Austin and some as far as New Zealand—and range anywhere from $3-$20 per dog/hour. Adams said some hustling homeowners have earned up to $3,000 per month and that figure is on the rise.
With Sniffspot's "park" diversity, there is a spot for every need: Adams said he's seen listings with dog splash pads, gift bags, custom dog treats for customers and buckets of toys. Adams' favorite Sniffspots usually have wide-open, fenced-off pastures or hiking trails.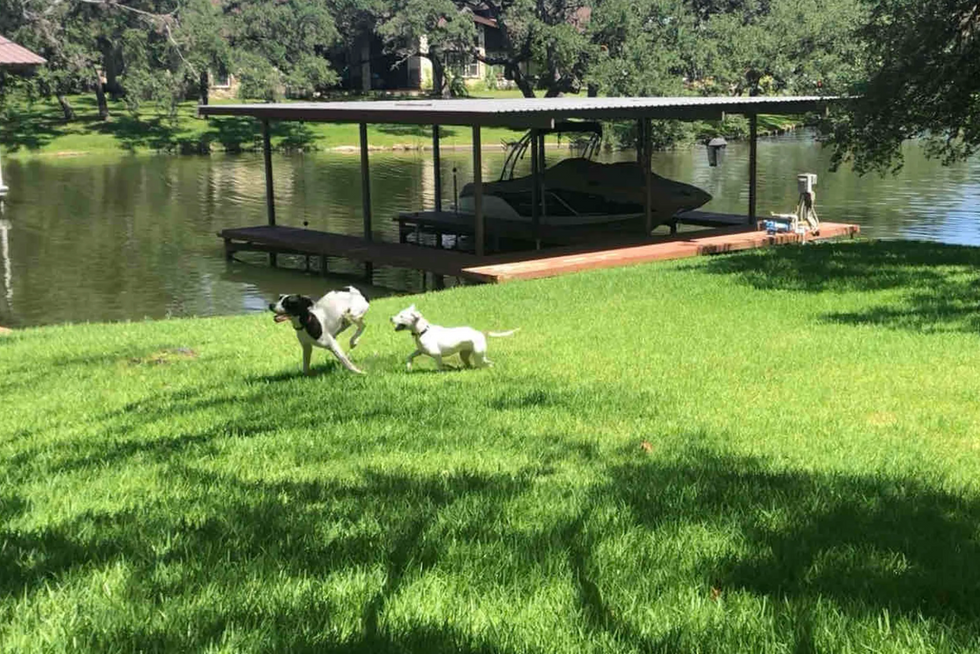 The Elm Lodge Dog Heaven has plenty of space to run and water to cool off for $12/hour. (Sniffspot)
"We've got your standard neighborhood backyards that are available, we've got dog waterparks, we've got fields, we've got dog hiking and trails with hundreds of acres sometimes we've got agility centers," Adams said. "It's almost like if you can imagine it, you can find it on Sniffspot."
Plus, while public dog spaces are necessary for providing free access to all, Adams said booking a private park eliminates the risk of contamination, disease, dogs fighting, maintenance issues and your dog eating something harmful.
"Our hosts are doing this because they love dogs—it's nice for them to make money… it can be extremely lucrative," Adams said. "But in the end, hosts are primarily doing it because they love dogs, and they just get really into it, having fun providing a great experience for the dogs."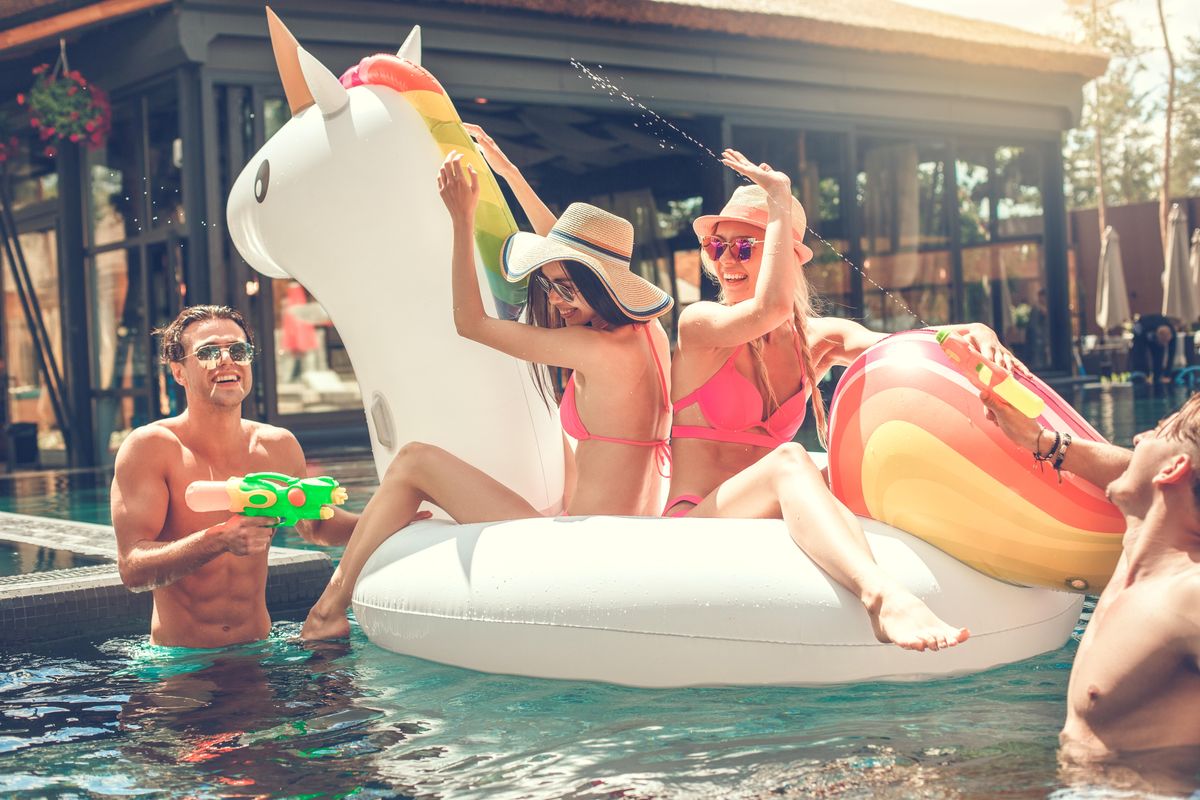 Airbnb is moving to make its COVID-induced ban on house parties permanent—but from the affordable housing shortage to "Under 25" bans, the short-term rental service may be losing its shine in Austin.
In 2019, the company moved to prohibit "open-invite" parties that were advertised on social media and "chronic party houses." By 2020, its ban broadened to all parties and events "until further notice," which was officially coded into policy Tuesday.
From August 2020 to January 2022, Airbnb denied over 48,000 reservations in Texas from serial party offenders, and around 3,300 reservations were declined through the "Under 25" system in Austin.
For some Austinites, the party ban may be the last straw.
But Airbnb has already caught plenty of flack for its possible contributions to the nation's housing shortage.
In Austin, short-term rentals are required to be registered through the city. And while the city reports around 1,900 rental units in the rental registry, according to city demographer Lila Valencia, data collection site Inside Airbnb has tracked close to 12,000 in the area.
Inside Airbnb founder Murray Cox said that too many Airbnbs in Austin could shrink the available housing market.
"If the housing units (have) been taken off the market, that's displacing people, it's making housing more scarce. And it's probably driving the cost of housing up," Cox told Austonia.
Short-term rentals could also eat into new housing in Austin, from apartment buildings to accessory dwelling units on single-family properties.
"If new housing has been built, and it's being tied to Airbnb, that's also really just servicing the tourism industry as opposed to the housing needs of the city," Cox said.
Because a large portion of its customers are tourists, Airbnbs may also tend to crowd around desirable areas, such as downtown or South Congress. South Congress's average rent now rivals New York City, according to Austin Business Journal.
"When that happens, you're taking away housing units in an already densely-populated area where there is more of a shortage of housing," Valencia said. "And so then the people who historically once lived there are no longer able to afford to live there, and the unit itself isn't even going to somebody who could afford to rent it on a more permanent basis, but rather to people who are coming in and visiting for a weekend or two."
Despite the pandemic—and growing frustration among homeowners and renters—Airbnb saw a record year in 2021. But two of Airbnb's billionaire founders have quietly sold $1.2 billion in company stock in the last year, a possible premonition of what's to come.
And while some have created an Airbnb "empire"—one company owns 338 available listings in Austin—many priced-out Austinites are fed up with big investors' influence in the tight housing market.