Get connected with our daily update
Tacodeli has never felt more complete: By the end of the month, Austinites will be able to experience dinner at Tacodeli in a whole new way with an expanded menu and alcoholic drinks.
One of Austin's favorite spots for tacos, Tacodeli is adding five dinner menu items and eight alcohol options available at all its locations after 4 p.m. daily. Cocktails are available to-go.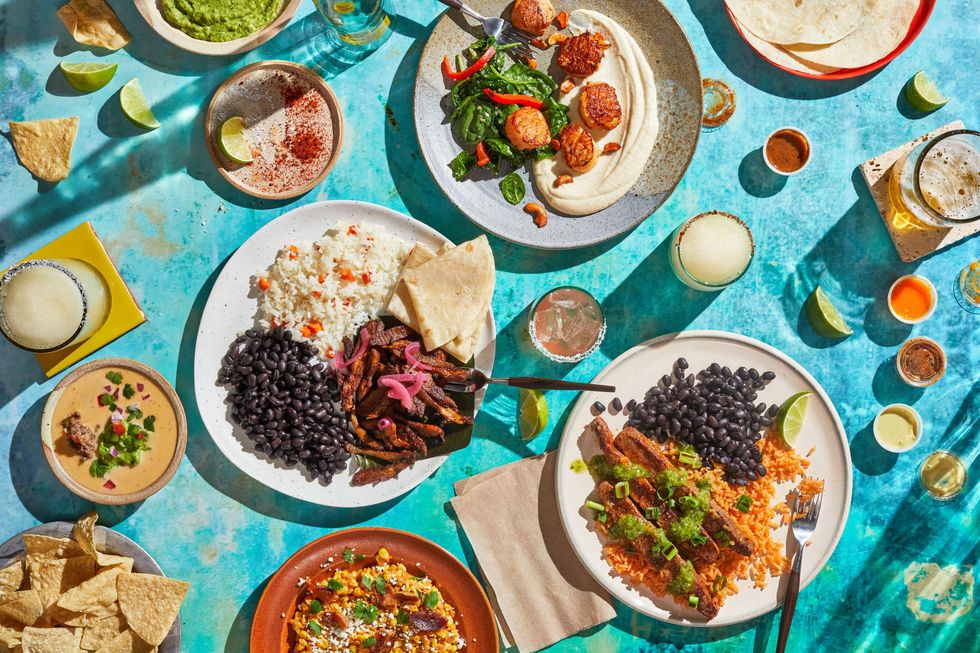 (Tacodeli)
New dinner items include:
Pastor Yucatan: Pastor pork served on top of banana leaf and garnished with red onion escabeche, served with black beans and Mexican rice
Mole de Pollo: Chicken in mole sauce with crumbled queso fresco and sesame seeds, served with black beans and white veggie rice
Escalopas Especial: Seared scallops garnished with seasoned cashews, served with sauteed spinach and a cauliflower puree
Arrachera Flank Steak: Mojo garlic-seasoned flank steak topped with Mexichurri garnish, served with black beans and Mexican rice
Esquites Mexican Street Corn with diced red onion, queso fresco, cilantro and bacon bits
New alcoholic additions include:
Tacodeli Frozen SenoRita: Made with 100% blue agave Mont Alban Plata Tequila mixed with a blend of organic cane sugar, Paula's local orange liqueur and fresh-squeezed lime juice. Topped with Southern Spice's all-natural salt rim and lime.
Tacodeli SenoRita on the Rocks: Made with 100% blue agave, hand-harvested el Jimador tequila mixed with a blend of organic cane sugar, Paula's local orange liqueur and fresh-squeezed lime juice. Topped with Southern Spice's all-natural salt rim and lime.
La Dama Paloma: Freshly squeezed grapefruit juice, El Jimador silver, lime juice, citrus bitters, and topped with Rambler's grapefruit sparkling mineral water. Topped with Southern Spice's all-natural salt rim and lime. 12 oz / 16oz to-go
SenoRita Swirls: Made with their frozen margarita and blended with your choice of made from scratch agua frescas
Watermelon Swirl Frozen SenoRita: Crafted with house-made sandia agua fresca. Topped with Southern Spice's all-natural salt rim and lime.
Horchata Swirl Frozen SenoRita: Crafted with house-made horchata agua fresca. Topped with Southern Spice's all natural salt rim and lime.
Seasonal Swirl SenoRita – Basil Pina
Local beers and new canned cocktail Epic Western, made with 100% blue agave tequila, mineral water, salt and lime, are also available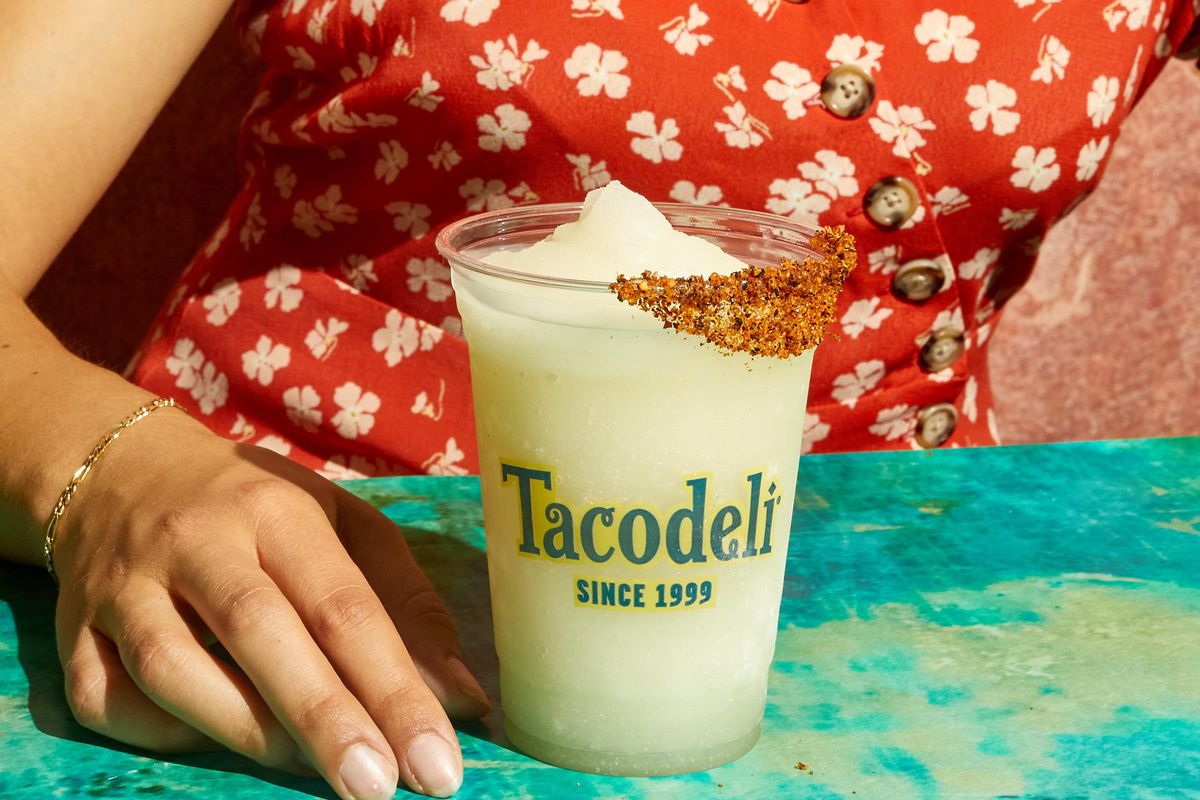 (Tacodeli)
Since opening its first location in Austin in 1999, founder Roberto Espinosa has blended his Mexico City roots with Austin flavors to develop the menu loved by many today; it has also expanded to the Dallas and Houston markets, which will also offer dinner hours and alcoholic drinks at select locations.
"As we grow as a restaurant company, we continue to focus on providing our guests the best quality sourcing and preparations. We are thrilled to introduce vibrant new alcohol and dinner menus that we hope our guests find as exciting as we do!" Espinosa said.
Austin T. and Austin M. Pittman walked into the San Francisco World Spirits Competition representing their Austin-based hard seltzer company, Blue Norther, as first-time entrants.
The two Austins hoped for a medal or two when they entered the competition for the first time. Instead, they were one of seven companies to win multiple medals as each of their flavors won a medal.
Blue Norther swept the competition, with its Wild Blackberry flavor taking gold, Prickly Pear receiving silver, and Agave Lime recognized with a bronze medal.
The competition is one of the most highly regarded spirits competitions globally, and 28 drink companies entered their hard seltzers in the competition. Blue Norther was the only Texas-based hard seltzer to win an award.
Austin T. Pittman, Blue Norher's CEO, said it was an influential win for a company that has been around for less than a year.

"From the beginning, our mission has been to create a beverage that tastes better than any hard seltzer on the market," Pittman said. "To medal three times in our first year at such a prestigious competition validates what we and so many of our fans know—Blue Norther tastes great. Our team looks forward to building from this recognition and bringing more Blue Norther to the people of Texas and beyond."
The father and son duo named the brand after the cold front that can also be called a Texas Norther, and its goal is to represent the Lone Star State's iconic fruits in their seltzers. The drink can be found in Texas cities including Austin, San Antonio, Houston, and Dallas/Fort Worth at retailers such as H-E-B, Total Wine, Whole Foods and Spec's.
(Pexels)
People are drinking more since the pandemic started, but this trend hasn't had the trickle-down benefits one might expect for small and local alcohol producers.
A study published by the Journal of the American Medical Association in September found that, since the pandemic began, three in four adults consumed alcohol on one more day each month, on average. In Texas, per capita sales of spirits increased more than 10% in June compared to the prior three-year average, according to a surveillance report by the National Institute on Alcohol Abuse and Alcoholism.
Although retail sales have improved, they do not necessarily offset the losses in other areas, such as keg sales to bars and restaurants or taproom revenue. Increased demand from home drinkers has also led to some unexpected challenges, including a can shortage.
This has been the case for Ranch Rider Spirits Co., a local canned cocktail company.
"Our bar and restaurant business dropped down to essentially none," co-founder Brain Murphy told Austonia. "But our retail business really performed well."
Murphy and his co-founder, Quentin Cantu, met as first-year students at the University of Texas McCombs School of Business and launched a food truck, Ranch Hand, with investment dollars from professors.
The truck's cocktails were so popular that they started Ranch Rider, a canned cocktail company that uses just a few ingredients: tequila, sparkling water and fresh fruit juice. It launched late last year.
As a growing business, Ranch Rider has faced some challenges over the course of the pandemic.

During the early days of lockdown, consumers "had all the time in the world," Murphy said, and didn't necessarily reach for a pre-mixed, canned cocktail.
But eventually people moved from the sourdough stage of quarantine to other activities, such as taking evening strolls, going out on a boat or golfing, all of which were relatively safe and canned cocktail-friendly.
"Austin has been great at supporting us," he added.
One unexpected challenge, however, was sourcing the aluminum cans in which its products are sold.
Big beer and soda conglomerates also saw their restaurant and bar business dry up while retail demand—from grocery and liquor store customers—increased. Instead of selling their wares in kegs or in soda fountain-friendly vessels, they needed cans.
This demand squeezed out many small producers, like Ranch Rider and craft brewers.
"We're still very much in the throes of that shortage," Murphy said.
Craft brewers are in the same boat.
Although retail sales may be strong, they rarely account for the losses in other revenue areas, said Charles Vallhonrat, executive director of the Texas Craft Brewers Guild. He estimates many craft breweries have seen their revenue fall by more than 50% this year.
Hops & Grain Brewing announced earlier this month that it would close its East Austin taproom to focus on its beer production business. It follows in the footsteps of other local breweries that have closed due to the pandemic, such as South Austin's Skull Mechanix Brewing and North Austin's North by Northwest Brewing Company.
For those businesses that survive this period, Vallhonrat expects some pandemic-era adaptations to remain in place, including curbside beer pickup and online reservation systems.

But they'll have to survive the depressed brewery and taproom sales and can shortage to get there.
"It's been a real challenge," he said.
(Pexels)
Austin's culinary scene and craft beer industry continue to remain busy during the pandemic. Here is some notable food-and-drink news you might've missed this week:
Hazy IPA takeover: Admit it, during quarantine you have missed a cold, draft Electric Jellyfish, a New England-style IPA from Penthouse Pizza. The beer quickly became the brewpub's top seller after its 2015 debut—when it was initially met with some industry resistance, Austin Monthly learned. But now the beer is so big it is even available in four packs for the quaint price of $18.
Fancy fusion burgers: The same folks who brought you Lucky Robot Japanese Kitchen just opened Luck's Wagyu Burger Shoppe inside an existing Zen Japanese Food Fast location in the North Shoal Creek neighborhood. The menu includes Asian-inspired burgers and sandwiches, with the meat coming from a Texas-based farm, according to Eater.
Farm-to-your-table: Odd Duck gained a lot of recognition over the years for its farm-driven unique menu offerings, and chef Bryce Gilmore has seven James Beard nominations to his name. Gilmore told Eater Austin how the restaurant is adjusting during COVID-19, with curbside pickup available for the first time. But business is still half of what Odd Duck experienced pre-pandemic.
Stay sober in style: Mocktails, or alcohol-free mixed drinks, are all the rage right now. But who wants to do all that work without the reward of a good buzz? That's why Austin Chronicle shared three pre-made options that reach craft cocktail status.
Chic restaurant reopens dining area: After nine months of closing its South Lamar Boulevard dining area to guests, Eberly reopened this week. Austin360 points out the restaurant's popularity and "stunning" ambiance, although its parent publication once called Eberly "a shining example of how Austin's scene has lost its way" for its gaudy setup, among other reasons.
Takeout fatigue: Sick of the same-old takeout options? The Infatuation compiled this list of 16 restaurants that have great carryout options worthy of your business.
Other food/drink news in Austin: