Get connected with our daily update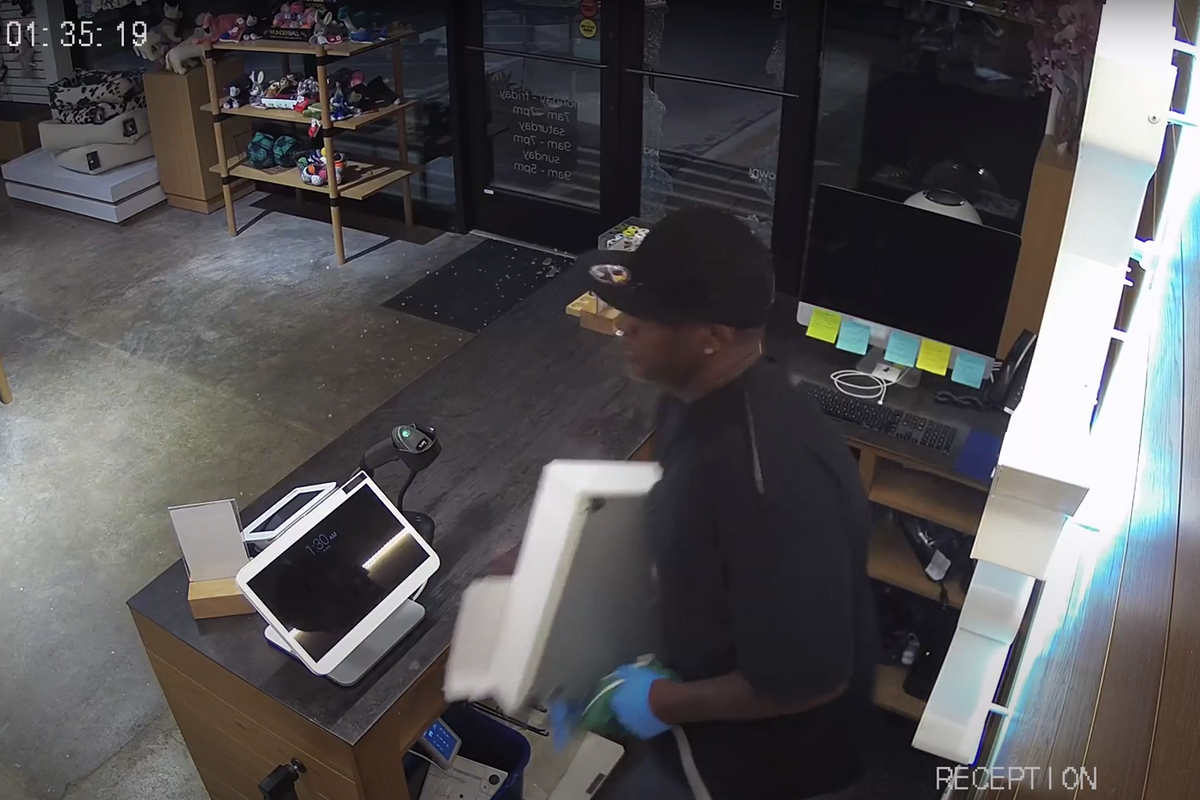 Pet grooming salons and dog supply stores have seen a rash of at least seven burglaries over the last month, bringing store owners together to try and put an end to the repeated crime.
The break-ins started in late June and have continued every few days at different locations around the city, according to the Austin Police Department and Austin/CentralTexasGroomers Facebook group.
Victims have started sharing their security videos via Facebook, with a nearly identical story each time: A gloved man uses a rock to break through a glass door or window in the early morning hours, takes the cash drawer and splits.
Barkin' Creek Dog Kitchen & Bath co-owner and CEO Jeff Springer has had two of his four locations hit. Springer said he's not only out a few thousand in stolen cash but also keys and checks from inside the drawers, plus several thousand dollars in repairs.
"There's a sense of anger and helplessness combined—anger because you've been victimized and helplessness because there's nothing that you can do that could have stopped this," Springer told Austonia.
The stores that were hit:
June 27: Mod Mutt Salon
July 2: Rainbow Paws Pet Salon
July 4: As the Fur Flies
July 11: Sniff Grooming Studio
July 23: Hair O' the Dog Pet Salon
July 26: Barkin' Creek Dog Kitchen & Bath Zilker location
July 29: Barkin' Creek Dog Kitchen & Bath South Lamar location
Springer said his first burglary occurred around 2 a.m. at the Zilker location—the perpetrator smashed through the door, ripped out the cash drawer, unlocked the unbroken door and calmly walked out. The scene was found by an employee a few hours later.
Springer said they spent the morning rescheduling grooming appointments and cleaning up the glass. Barkin' Creek's South Lamar location was hit three days later in the exact same way, by who he believes to be the same person Springer said, and the robbery was discovered around 6 a.m.
"He left the computers—he left some very expensive items that are on our sales floor right there," Springer said. "I think he wanted to expedite the theft and get in and out as quickly as possible."
While Springer has reached out to police, he said he's been repeatedly told they are understaffed and are trying to prioritize reports as they come in. He had to fill out the police reports online, as opposed to having an officer dispatched to him, due to staffing issues.
After reaching out to District Five Council Member Ann Kitchen, he was able to get in touch with a district sergeant who helped him upload evidence on Friday.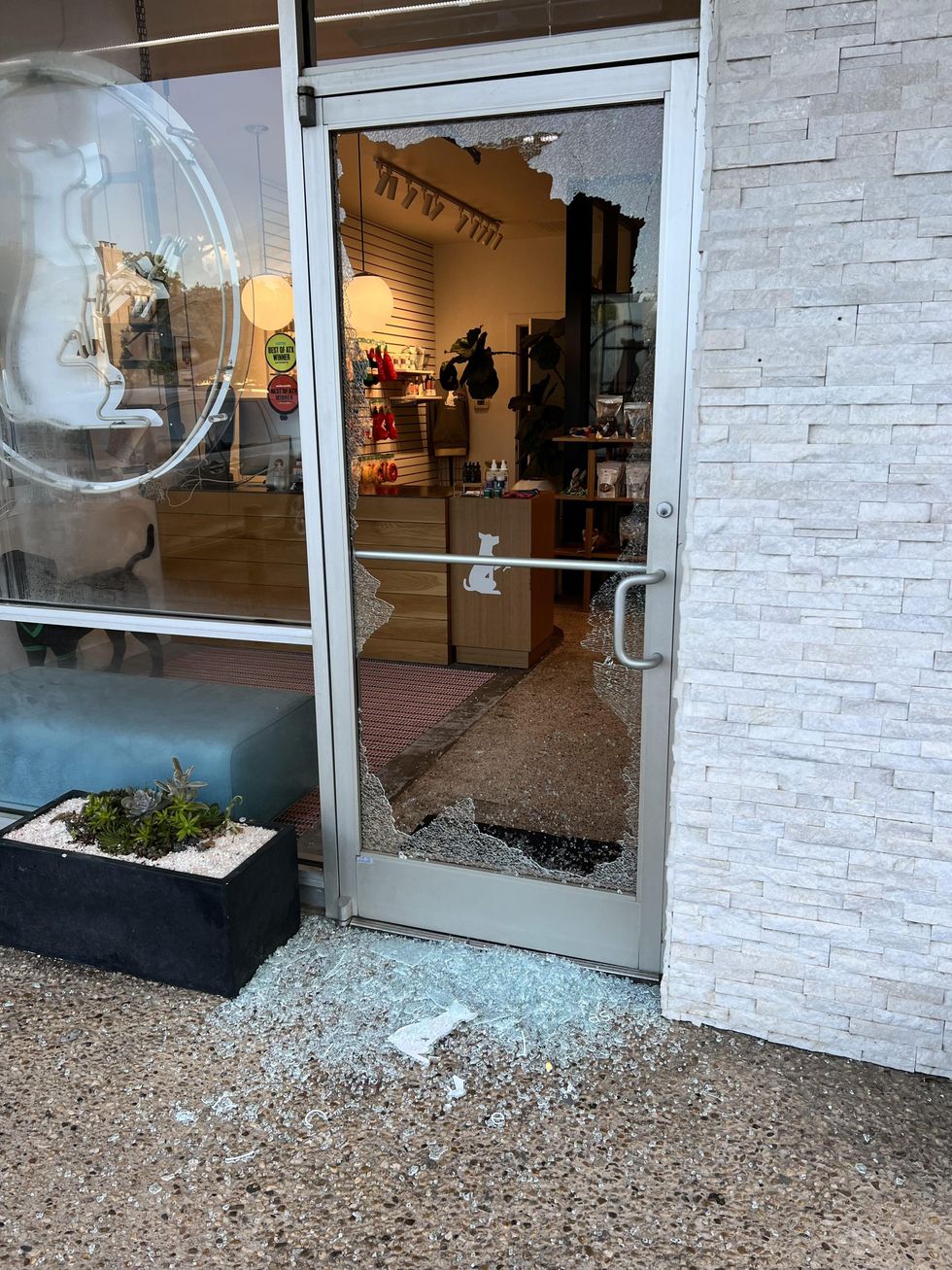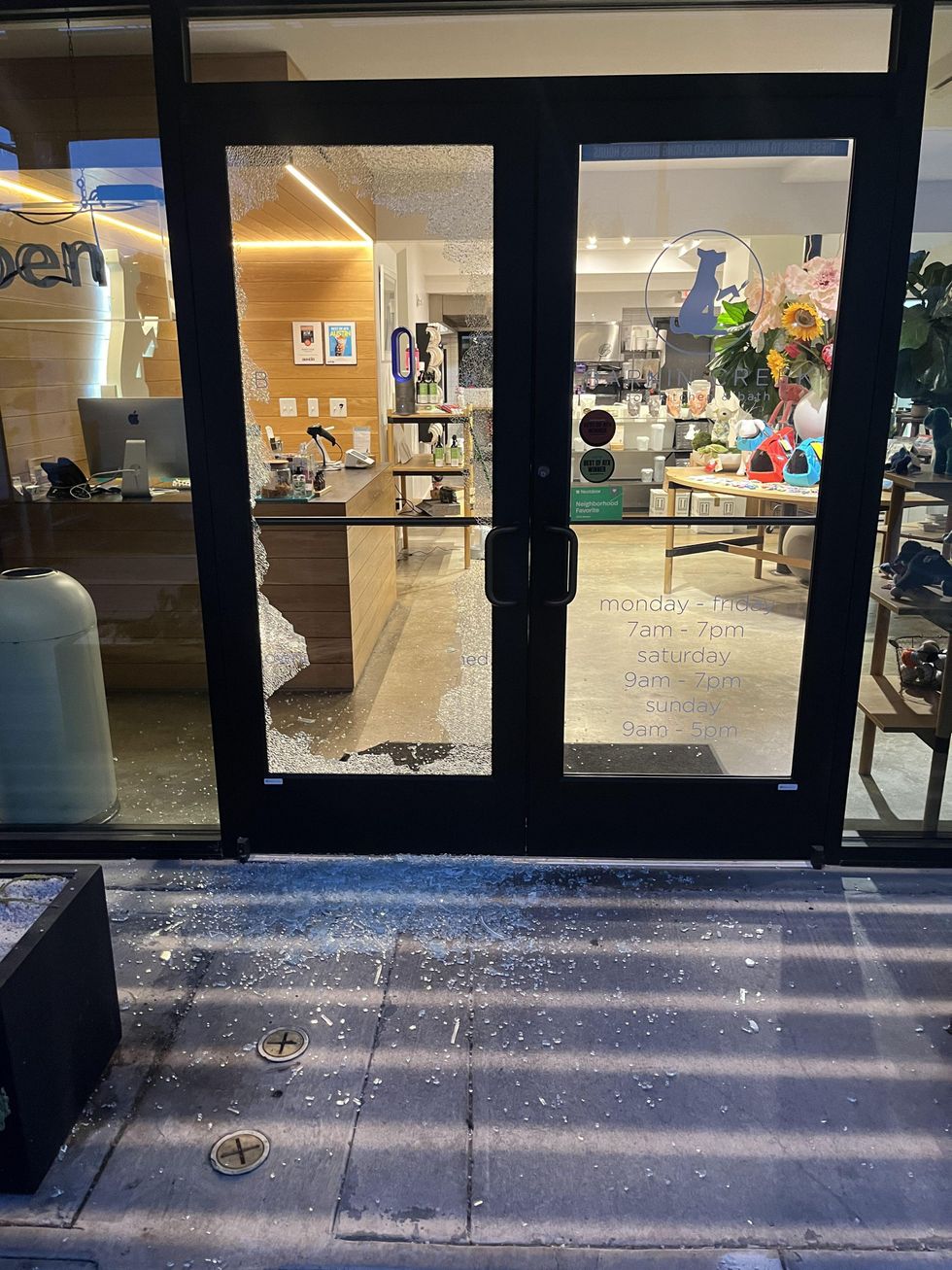 "That was frustrating because you expect the police to show up when you're burglarized," Springer said. "I wanted to make sure that the police were aware that we had a serial burglar on the loose who is targeting dog stores. This is low-hanging fruit given all the evidence that all these stores have collectively together on the guy."
A report from KXAN said several other store owners have complained about little to no police response—Nancy Rich with As the Fur Flies said police haven't come to take fingerprints on objects the perpetrator touched or evidence.
Springer said in the meantime, they have updated lighting in their parking lots, are converting to a cashless system and looking into stronger glass, but he fears that after the repairs are done, the robber will strike again.
"(Upgrading) the glass is another heavy cost," Springer said. "We're a small, family-owned business. We don't have a lot of money to pay somebody to be a full time security guard at each one of our stores. It's just not feasible."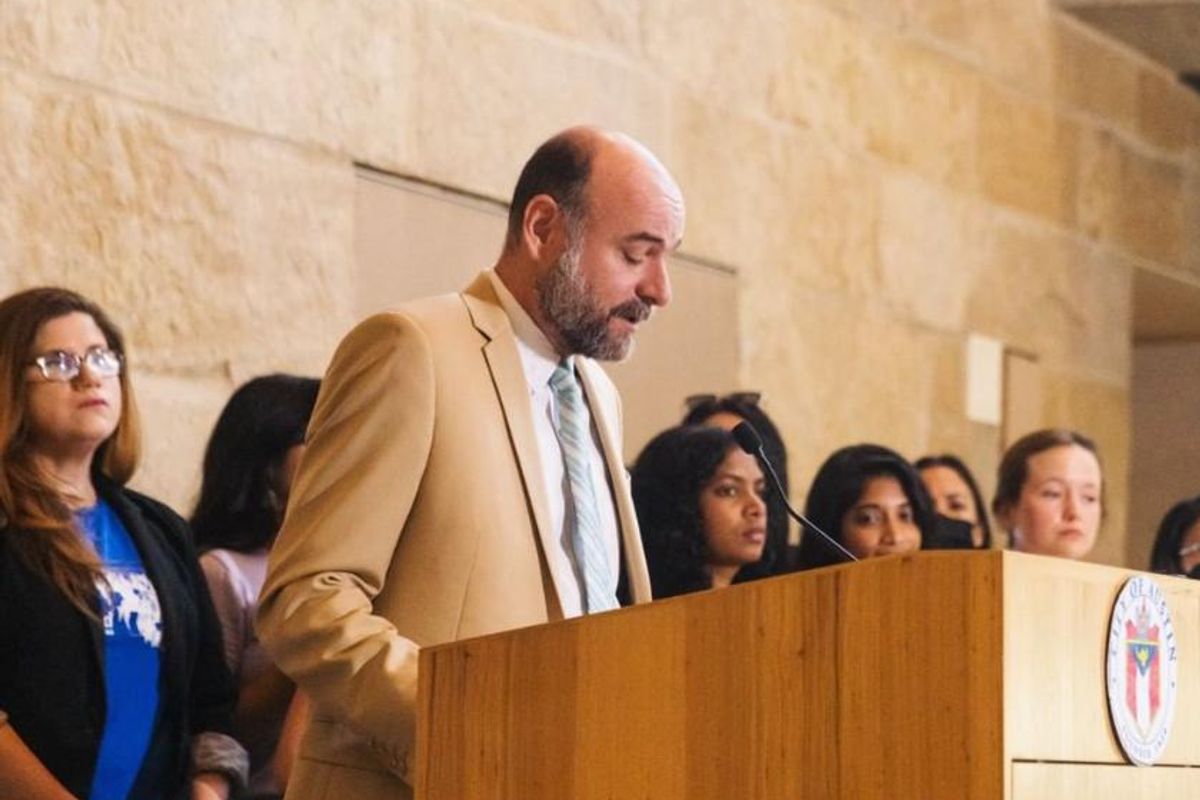 The U.S. Supreme Court overturned Roe v. Wade, the landmark ruling that guaranteed a constitutional right to an abortion, Friday morning. Moments later, Austin City Council set a special meeting for next month to pass a resolution aimed at decriminalizing abortion.
The GRACE Act, which stands for guarding the right to abortion care for everyone, is a twofold plan submitted by council member Jose "Chito" Vela. It recommends that city funds shouldn't be used to surveil, catalog, report or investigate abortions. It also recommends that police make investigating abortion their lowest priority.
Council Member Vanessa Fuentes, who co-sponsored the resolution along with council members Paige Ellis, Kathie Tovo and Mayor Steve Adler, said the importance of the GRACE Act cannot be overstated.
"By introducing this resolution during a special session, City Council is doubling down on fighting back for reproductive health," Fuentes said. "Items like the GRACE Act will promote essential healthcare while enabling individuals to exercise their bodily freedom."
The act takes an approach similar to when former council member Greg Casar moved to decriminalize the possession of small amounts of marijuana. Ultimately, state law doesn't allow city officials to order police chiefs to adopt specific enforcement policies so the resolution would be a request to Police Chief Joe Chacon. In May, Politico reported that Vela is having "ongoing conversations" with Chacon about the proposal.
Austonia contacted Attorney General Ken Paxton for comment on the GRACE Act but did not hear back by time of publication. On Friday, Paxton celebrated the overturning of Roe and announced an annual office holiday on June 24 in recognition of the high court's decision.
In a press release, Vela said the Texas state government has a history of overturning municipal protections of human rights. Thirty days after the Supreme Court's ruling, Texas will ban all abortions, with exceptions only to save the life of a pregnant patient or prevent "substantial impairment of major bodily function."
Still, Vela expressed hope for the GRACE Act's longevity. Council's special meeting on it is set for the week of July 18.
"We know this resolution is legally sound, and Austin is not alone in this fight," Vela said. "We are working with several other cities who are equally horrified by the prospect of an abortion ban and want to do everything they can to protect their residents."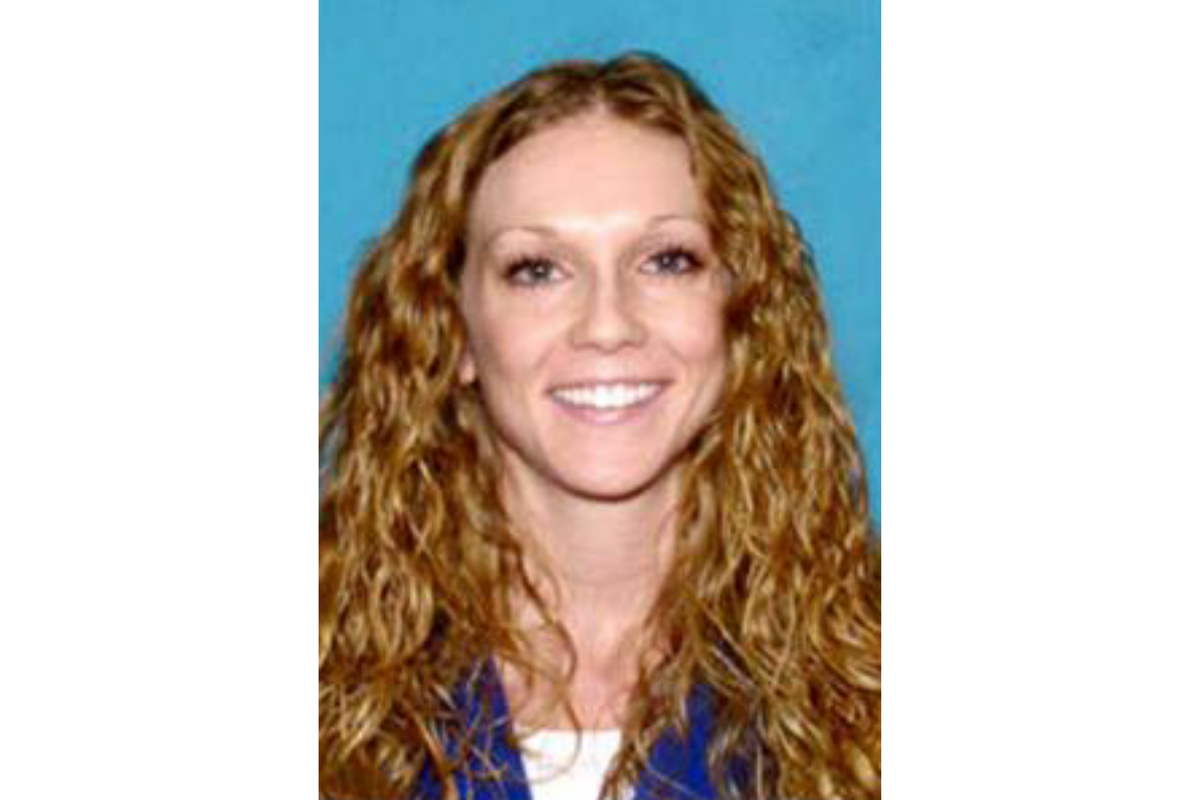 It's been a month since 25-year-old professional cyclist Moriah "Mo" Wilson was shot and killed in her East Austin home. Authorities are still in pursuit of her accused killer, Kaitlin Marie Armstrong, and say she may be using a different name.
Private investigators told NewsNation they believe Armstrong may be using her sister's name, Christine Armstrong, in New York state.
A quick timeline of events:
The night of her death, Wilson met with Armstrong's ex-boyfriend Colin Strickland, a fellow pro cyclist.
Strickland said the pair went swimming, then to dinner, before he dropped Wilson off at her home.
Video footage shows Armstrong's Jeep pull up nearby the home within a minute of Wilson arriving home.
Wilson is later found dead in her home with multiple gunshot wounds.
Armstrong is brought in for questioning the day after the murder and released after appearing "very still and guarded" when confronted with video evidence.
Shell casings found on the scene matched a gun belonging to Armstrong.
Austin police obtained an arrest warrant for Armstrong on May 17, who is spotted at the Austin airport the next day according to the U.S. Marshals Lone Star Fugitive Task Force.
On May 25, another warrant was obtained for unlawful flight to avoid prosecution.
While Wilson's family said they don't believe she was romantically involved with anyone, the case is being investigated as a crime of passion.
The case has been designated as a U.S. Marshals Service major case, which brings in more resources to the investigation, and officials consider Armstrong dangerous. According to an anonymous tipster, Armstrong became "furious," when she found out about the pair's meeting and wanted to "kill" her.
Authorities believe the longer Armstrong is evading arrest, the more dangerous she may become, so anyone who sees her is encouraged to call 911 instead of approaching her. A $5,000 reward has been issued for information leading to her capture.