Get connected with our daily update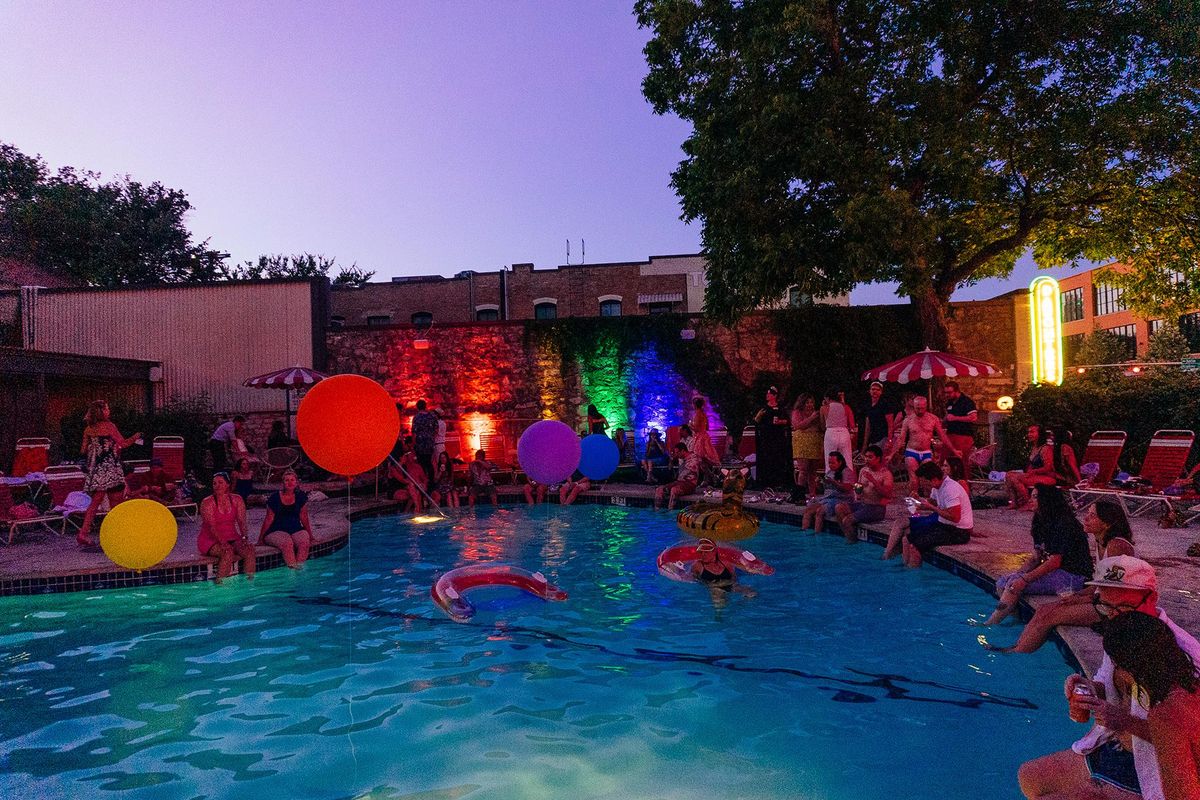 🗓 Thursday
Can you handle the heat? Prove it by taking one of LeRoy and Lewis' spicy specials—a different dish each day through Sunday—for a chance to win "eternal glory" and a $25 gift card for next time.
11 a.m.-9 p.m. or sell out Thursday-Sunday | 📍LeRoy and Lewis Barbecue, 121 Pickle Rd.
Enjoy the deep roots of Texas music with weekly live performances at Lone Star Court. Located at The Domain, there's always a tune for you to tap your foot to at the retro-inspired property. Every Thursday through Saturday, locals and travelers alike can enjoy live performances and specialty cocktails at the Water Trough. This week you can catch Drew Moreland, Hourglass, and Brad Stivers and Lindsey Beaver.
7-9 p.m. Thursday, 8-11 p.m. Friday-Saturday | 📍Lone Star Court, 10901 Domain Dr.
Get the most out of summer the classic way: With a colorful pool/dance party. Catch live beats from the 2000s courtesy of DJ Psalmo while you swim or dance to your heart's content. Pool passes, $20, are required.
7-10 p.m. Thursdays | 📍Austin Motel, 1220 S Congress Ave.
🗓 Friday
Catch singer/songwriter Scott Miller and local musician Betty Soo, who has been said to have the "most gorgeous voice in Texas," perform live. This show is all ages but the venue features a full bar and free parking. Tickets start at $15.
Doors open at 7 p.m. Friday | 📍The 04 Center, 2701 S Lamar Blvd.
🗓 Saturday
Grab your pup and head to the local botanical garden to help your four-legged friend get through the dog days of summer. The party will have pup pools, local dog-centric vendors, dogs for adoption and coffee to kick off a relaxing weekend. Park admission is $6.
9 a.m.-12 p.m. Saturday | 📍Zilker Botanical Garden, 2220 Barton Springs Rd.

The world's first Premier Rugby Sevens tour is making its final championship stop at Austin's own Q2 Stadium, so you can support your favorite men's or women's PR7 team from home. Tickets start at $20.
4 p.m. Saturday | 📍Q2 Stadium, 10414 Mc Kalla Pl.
Celebrate your newfound (or revitalized) love for Kate Bush's music at a concert benefiting local nonprofit Free Lunch ATX in her honor. Local musicians like Kalu James, Primo the Alien and Nnedi Agbaroji of Golden Dawn Arkestra are just a few on the lineup. Tickets start at $20.
Doors open at 7:30 p.m. Saturday | 📍3TEN at ACL Live, 310 W Willie Nelson Blvd.
🗓 Sunday
Enjoy a summer-themed art exhibit while chowing down on some Black's Original Barbecue for Art Spark Texas' seasonal fundraiser. Patrons who bring a pie to share will receive a free T-shirt. Tickets are $10 per person.
5-8 p.m. Sunday | 📍Art Spark Texas, 1152 San Bernard St.
Join Courtney Crash of ATX Thrift and Natassia Wilde of Wilde Art Curations for a curated runway and an inside look at hot fashion and accessory vendors in Austin. Tickets start at $25, $35 at the door.
5-9 p.m. Sunday | 📍ArtUs Co, 10000 Research Blvd.
Content marked with an *asterisk has been paid for to help Austonia keep producing free content.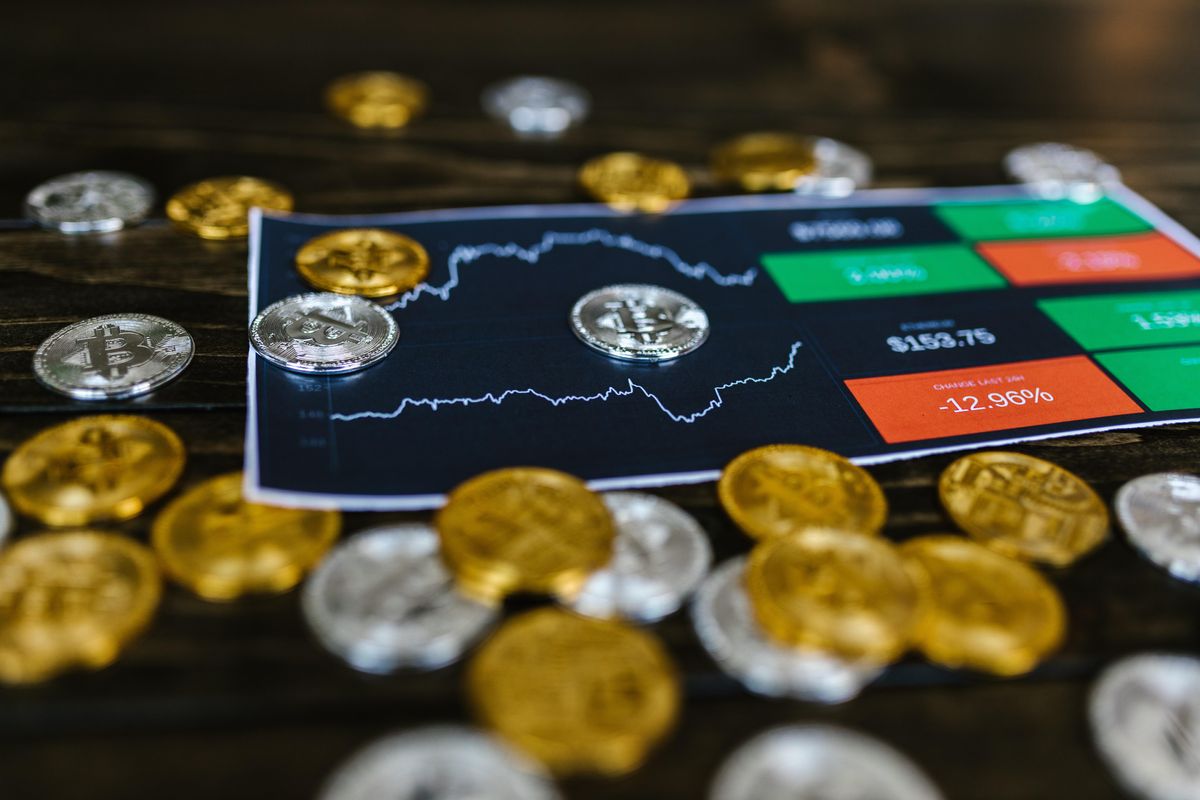 Lately, the crypto market is looking shaky.
The price of bitcoin fell by more than half from its high, the digital currency luna crashed to $0 and a type of so-called stablecoin TerraUSD has been described as dead.
Reporting from the LA Times notes that experts seeing a correlation between traditional markets and the cryptocurrency market is high right now, with plunges in one being followed by a plunge in the other. On Wednesday, stocks had their worst day in more than two years with the Dow Jones Industrial Average falling 1,164 points.
Crypto's volatility has long been questioned, especially after SXSW this year was filled with Web3 enthusiasts and displays.
With 8% of Texans owning Bitcoin and many others involved in the local crypto and Web3 scene, what are they feeling amid the crash?
In a written comment to Austonia, ATX DAO said a positive with the downturn is that "most of the speculative moneygrab type projects get washed out of the market, and the quality projects that deliver real value remain and gather more attention."
The group went on to say it could work to their advantage as they carry out their latest project: a mural at Native Hostel that will have an NFT version. They'll use sales toward donations to HOPE Outdoor Gallery, a local nonprofit that supports artists and creatives.
Meanwhile, Yagub Rahimov, a founder of an Austin-based Web3 company explains that they aren't really impacted by the crash.
Since the company known as Tested Web functions as a Web3 online reputation marketplace, it is utilizing blockchain technology without tokenizing.
"We are a share to earn marketplace. That means that any activity that users have on tested web.com, we will be rewarding," Rahimov said. "Those rewards are coming in the form of rewards points. And every quarter they can opt in to receive either a gift card or a check. We are not issuing any cryptocurrency. That's one of the important elements that I believe we got it right that way."
With recent developments at Tested Web, Rahimov says he "couldn't be happier." After struggling to find tech talent in early spring, he's had a hiring spree in the last 10 days and received a $1 million grant and partnership with Silent Notary, a blockchain-powered validation provider.
But his recent business success aside, Rahimov is noticing what's happening in the markets and predicts that the correlation between the crypto market and traditional one will be broken.
"The way Bitcoin was introduced back in 2009, it was as a reply or response to the 2008 market crash," Rahimov said. "And it really feels like we are in 2007, 2008, actually, early, early days of the market crash. And if it becomes that way, very likely that the winner is going to be those of decentralized parties."