Get connected with our daily update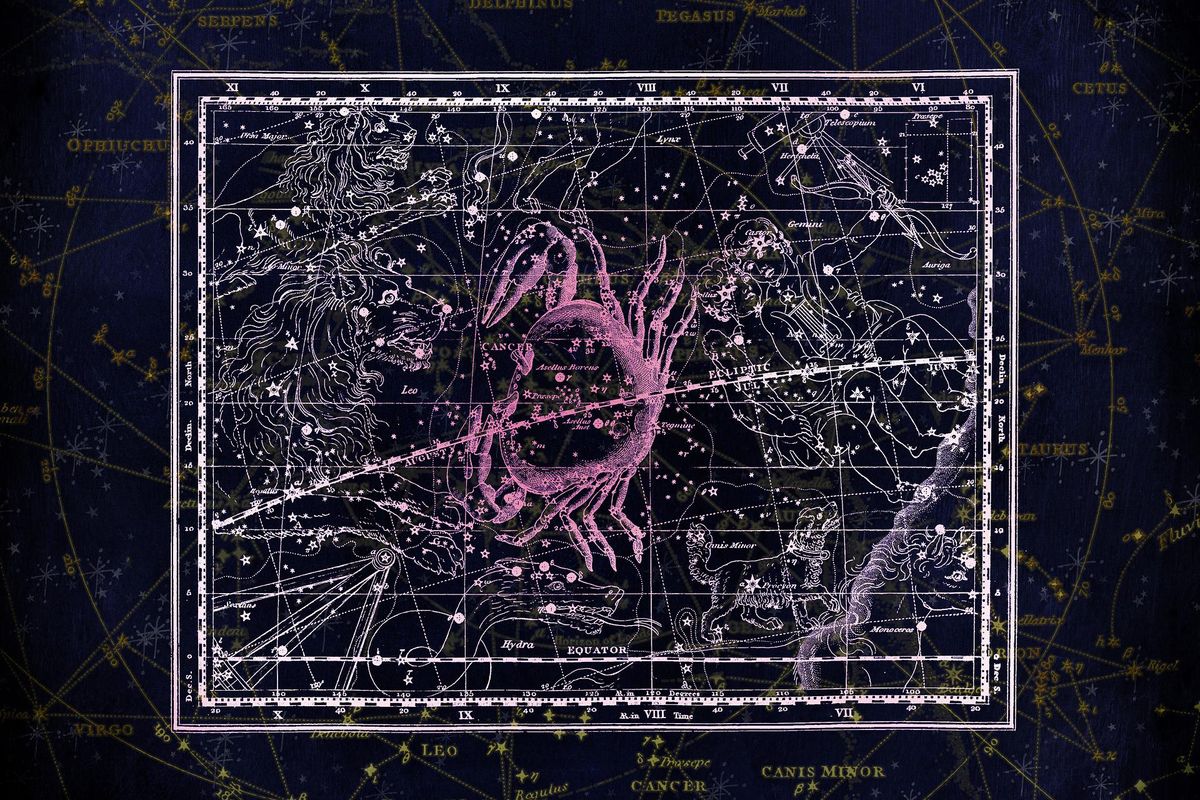 This Cancer season features a strong urge toward self-protection and passionate care for those we love. This comes with a bit of bite and grit, which, if we aren't wielding it ourselves, may feel like a bit of a thorn in our side.
Shortcuts: Aries, Taurus, Gemini, Cancer, Leo, Virgo, Libra, Scorpio, Sagittarius, Capricorn, Aquarius, Pisces
Nevertheless, through this first part of the month, there should be a capacity for lightheartedness and simple joy available to us. Although we very may have to be navigating difficult and urgent themes, it will be greatly helpful to enter into them with a sense of curiosity and willingness to learn. Toward the end of the month, things will take on a bit of a more intense hue, as the Sun opposes Pluto, urging us into the fires of transformation.

Cancer: June 21-July 22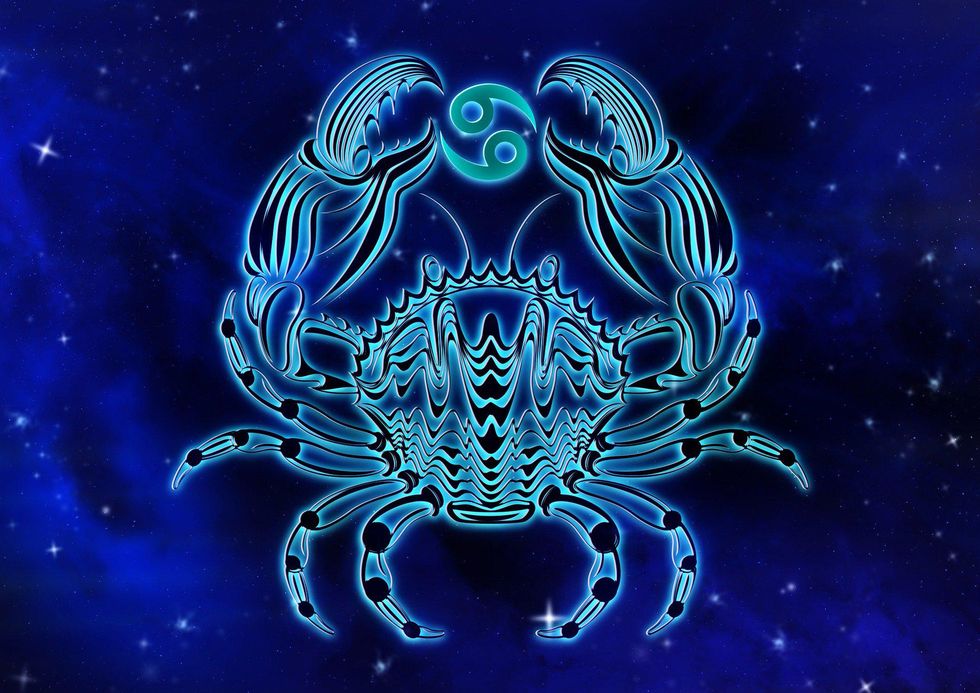 Cancer: June 21-July 22
This Cancer season has a bit of an edge. It's your time of the year to shine, certainly, but consider that your striving toward radiance might have also to do with embracing some healthy contrast. More than just searching for soft and smooth energy, a bit of sharp focus and fiery courage—acknowledging and responding to life's shadowy difficulties—can provide definition that would feel very supportive. This way, your warmth and joy will have more substance behind it, something to fall back on when life gets real and intense, which it especially will toward the end of the month, during our full moon and in the following couple of weeks, as the Sun opposes Pluto.
Leo: July 23-Aug. 22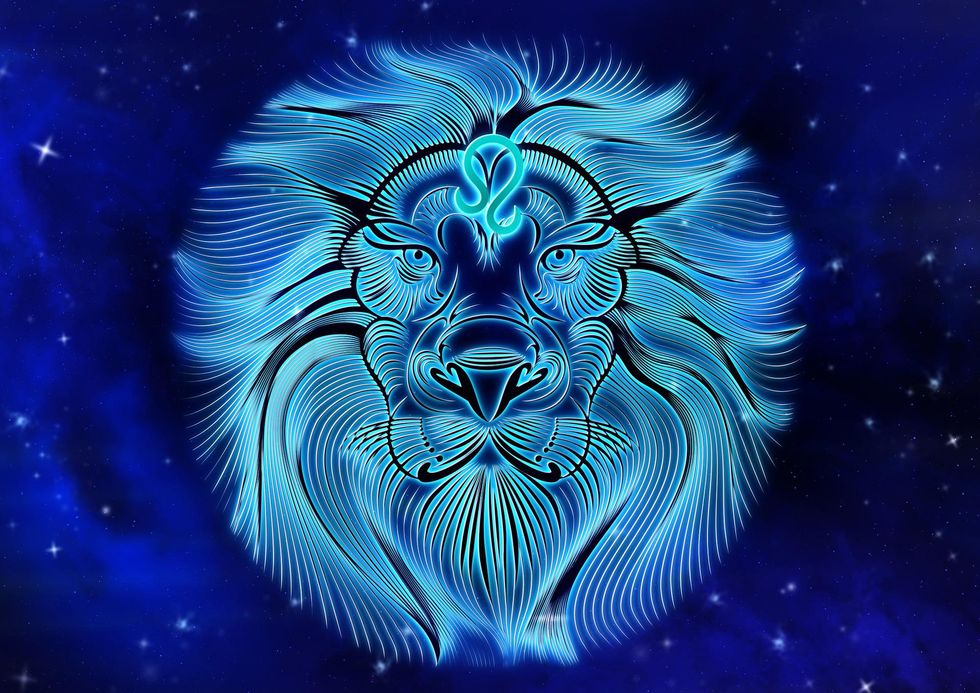 Leo: July 23-Aug. 22
The first part of this Cancer season is relatively soft for you, Leo, and it would be a good time to let yourself breathe into the summer. You're likely to have the oomph to respond to life's demands when you need it, but the most meaningful moments are more likely to be gentle, airy, and will bring more levity into your being. Steeping yourself in this sort of nourishing simplicity will be helpful to prepare you for the second half of the month, which will have a bit more of a feeling of urgency—a spirit that will actually accelerate into August. For the most part, this intensity is demanding that you take more responsibility in your everyday life and relationships, but this shouldn't make you rigid and cold. Really, the best response will arise through a spirit of care and recognition of the truly valuable things in life.
Virgo: Aug. 23-Sept. 21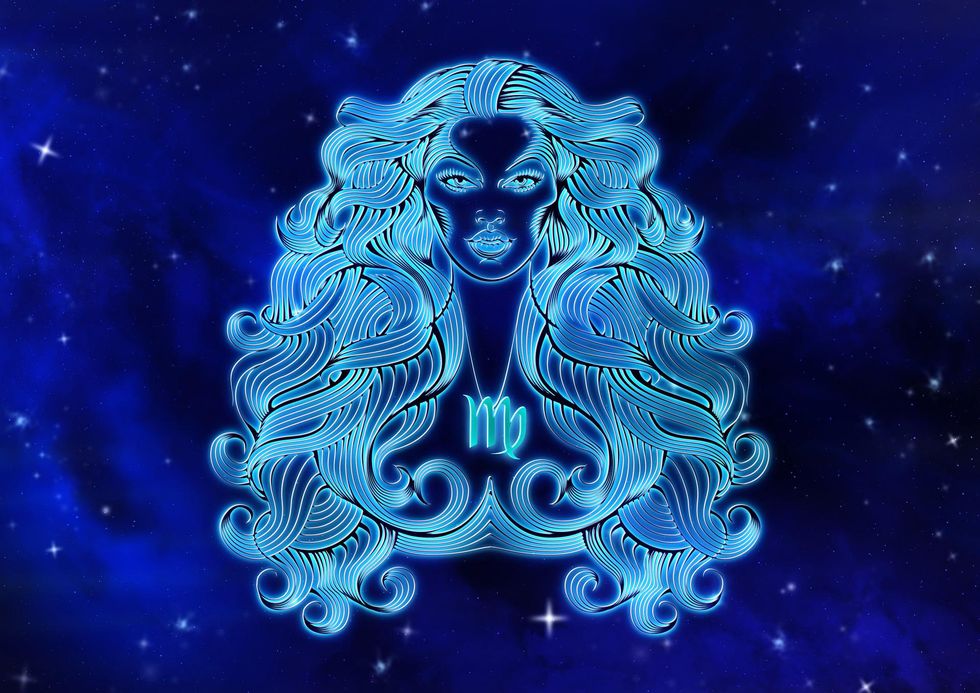 Virgo: Aug. 23-Sept. 21
This Cancer season will be a wonderful time to focus on your broader community, Virgo. Although this can start with a lighthearted social spirit, the real magic will come from a recognition of how intertwined you are with the world outside of you. As you open up to the world, pay attention to the things that ache or make you twinge. There's some heart-opening medicine to be taken here, which can really open your horizons and expand your world. In turn, this month you can have a real reconfiguration of how you understand your role in the world and make some great strides in adjusting your daily rhythms around that clearer purpose. This might feel overwhelming, but consider that this metamorphosis and unfolding is entirely natural and doesn't require contrived effort from you.
Libra: Sept. 22-Oct. 23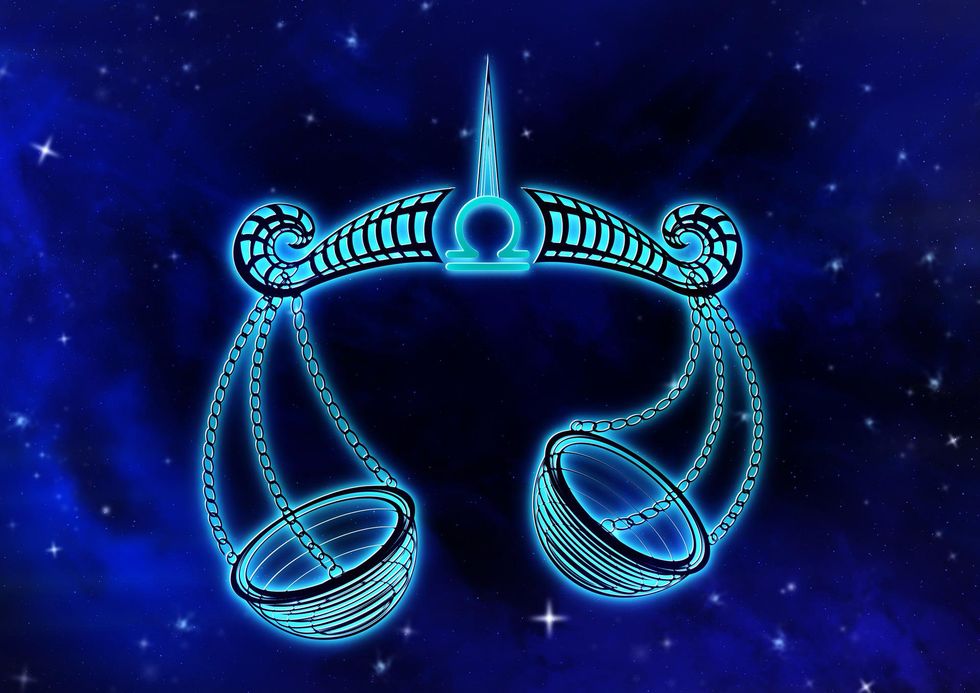 Libra: Sept. 22-Oct. 23
This Cancer season continues some heat and intensity in your relationships, Libra, but takes them to another, deeper and more subtle level. At the start of the month, this will likely feel like a lot of stimulation and excitement, but we'd hope that this would stabilize and set you into more meaningful grooves—a stronger sense of your role and gifts to the world, clearer devotion to those you share your life with, and deeper dedication to the process of learning. Although there's a fiery, crackling spirit to this growth (which will stick around for the summer), the Cancer energy, especially, can bring you into a good bit more humility, softness, and care—which can help you stay even more even keeled and finely equilibrated.
Scorpio: Oct. 24-Nov. 21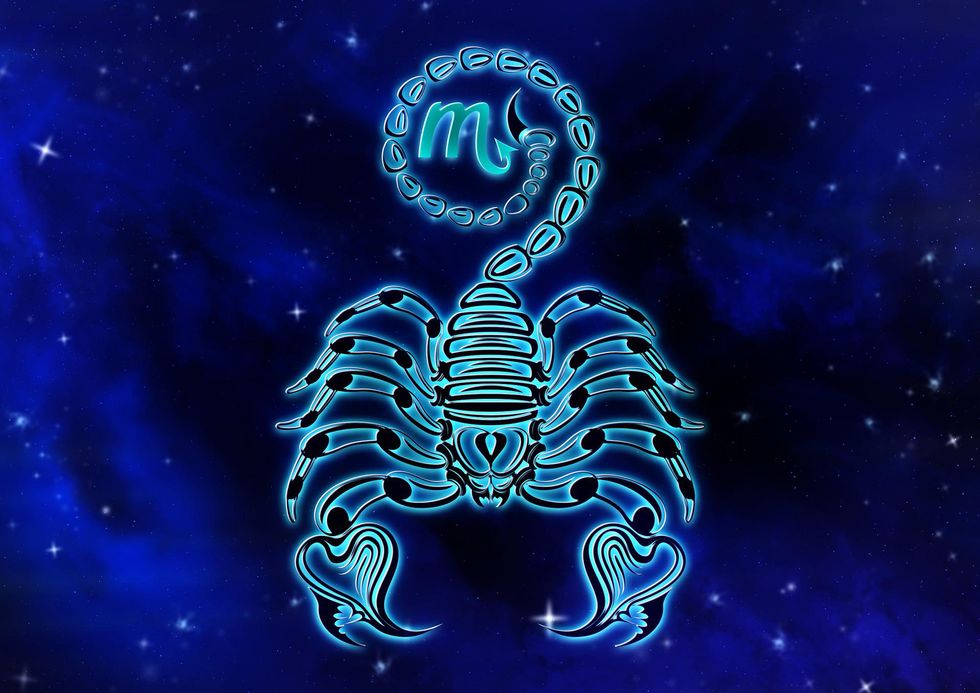 Scorpio: Oct. 24-Nov. 21
Amid a particularly tumultuous year for Scorpios, this month can be a time of smooth growth. Although it might look or feel small or slow, letting yourself flow into new ideas, perspectives, and ways of being can have big impacts—even on a karmic/destiny level. A peak moment in this unfolding will take place on the full moon and the 10 days or so afterward, as life shows you what is ripe for change. Although this might evoke fear or poke some frozen parts of you, that soft, graceful spirit will allow you to thaw and float into your next evolution with minimal strain. Especially at the end of the month, as we start turning over into Leo season, there could be some large flows of previously dammed-up energies which might require a strong response, but here too, the task is more to recognize and align with a natural intelligence, rather than forcing a reaction.
Sagittarius: Nov. 22-Dec. 21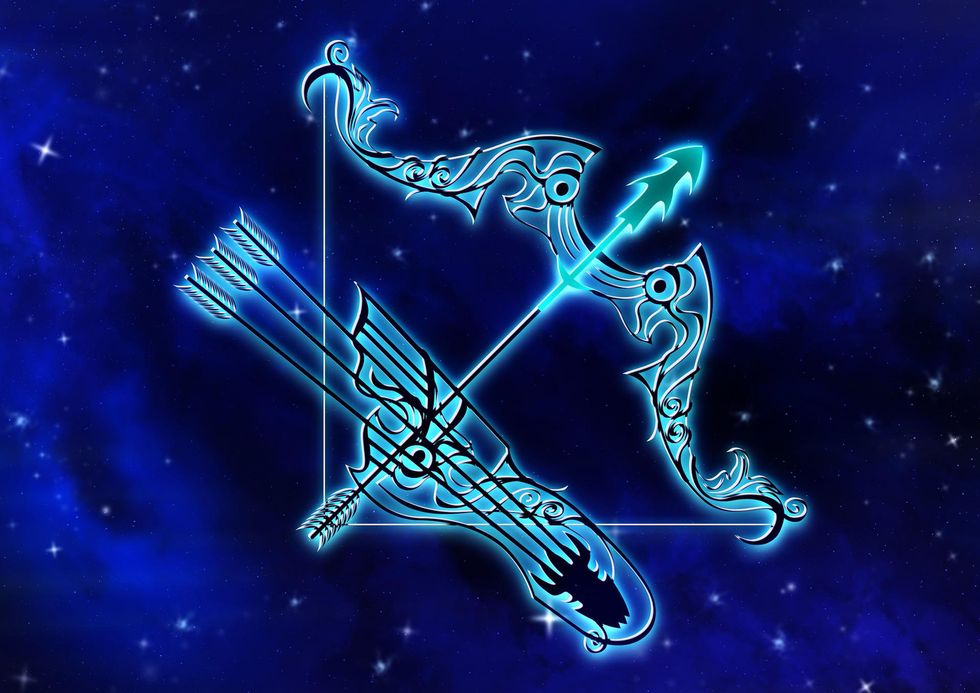 Sagittarius: Nov. 22-Dec. 21
Cancer season presents a challenge for you to grow into more clarity and nobility amid your intimate relationships, Sagittarius. This summer you're having a spurt of sharp, strong energy flowing into you—the task here is to refine that force so that it can deftly navigate the subtle, sensitive intricacies of our deep connections. Although a certain amount of liveliness, friskiness, and unabashed joy will continue to serve you, see how you can encourage yourself into new frontiers of loving maturity. A specific, major realm where you can take great strides is into the simple routines and duties of everyday life. Bringing more connection or camaraderie into these daily rituals would be a great idea, but you might also set higher sights for yourself this month, counting on a bit of extra oomph and endurance, especially later in the month.
Capricorn: Dec. 22-Jan. 19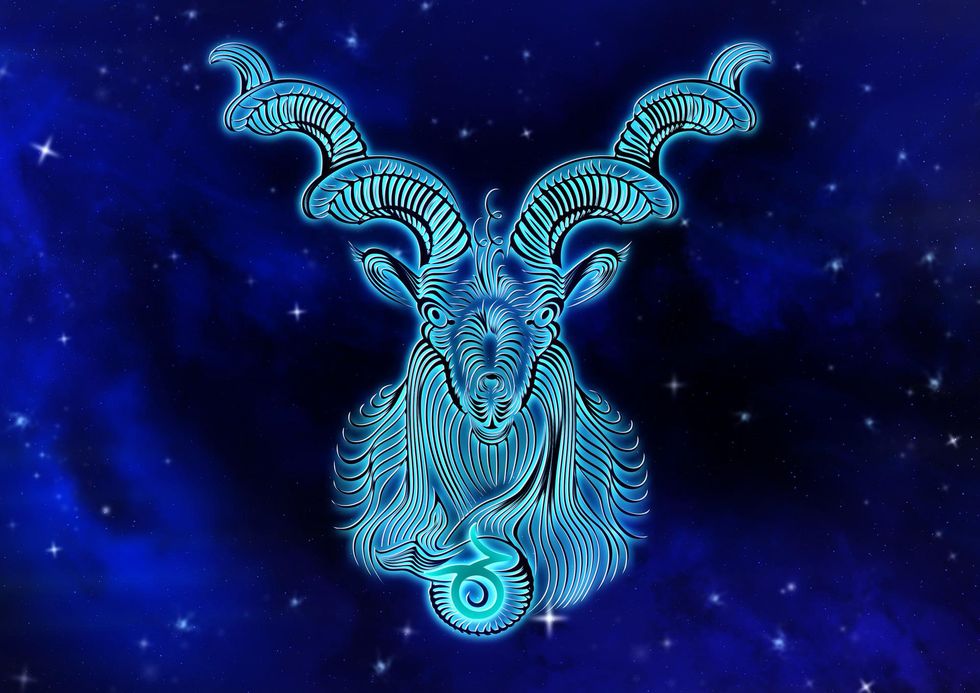 Capricorn: Dec. 22-Jan. 19
This summer's heat is oriented toward illuminating, supporting, and stoking your soul's hearth fire, Capricorn. Amid a world that's sometimes trembling and sometimes buzzing with excitement, your task is to keep your inner light warm, bright and steady. At the start of the month, this might feel like a task that requires heroic concentration and incredible sacrifice, but more than strict discipline, what's really called for is devotion, openheartedness, and a good deal of attentive wit. What can arise is a beautifully simple, ingenious, and elegant self, rooted in goodness and compassion and capable of adapting to small shifts. This allegiance to the essential can usher you through great transformations and initiations.
Aquarius: Jan. 20-Feb. 18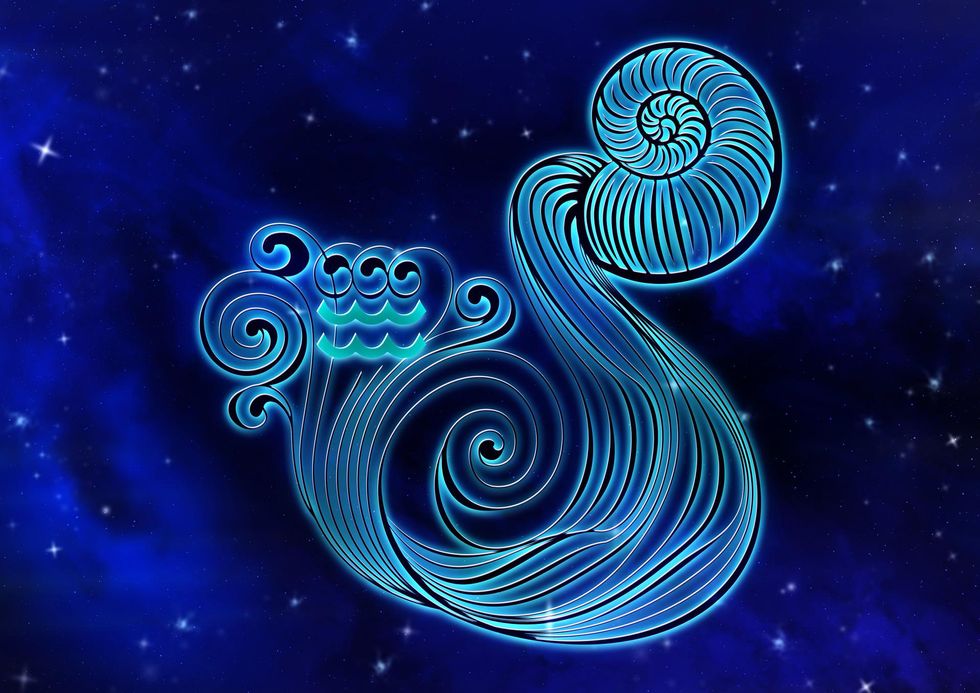 Aquarius: Jan. 20-Feb. 18
Your revolutionary ingenuity is best focused on developing stability and simplicity this summer, Aquarius, orienting your life around the things that truly nourish you and those you care about. Call it nest-building, call it nourishing your roots, call it radical self-care in the end, you should feel more easy, trusting in the future, and settled in your everyday existence. Bringing more sweetness or care to your everyday rituals would be a great idea, especially if it opens up space for you to feel more sacredness and allow your soul to breathe through intense churnings. Especially in the couple of weeks following our full moon, staying tethered to the holiness of the every day can help you resolve the scary or tricky psycho-spiritual knots that come to the fore alongside the Pluto-Sun opposition.
Pisces: Feb. 19-March 20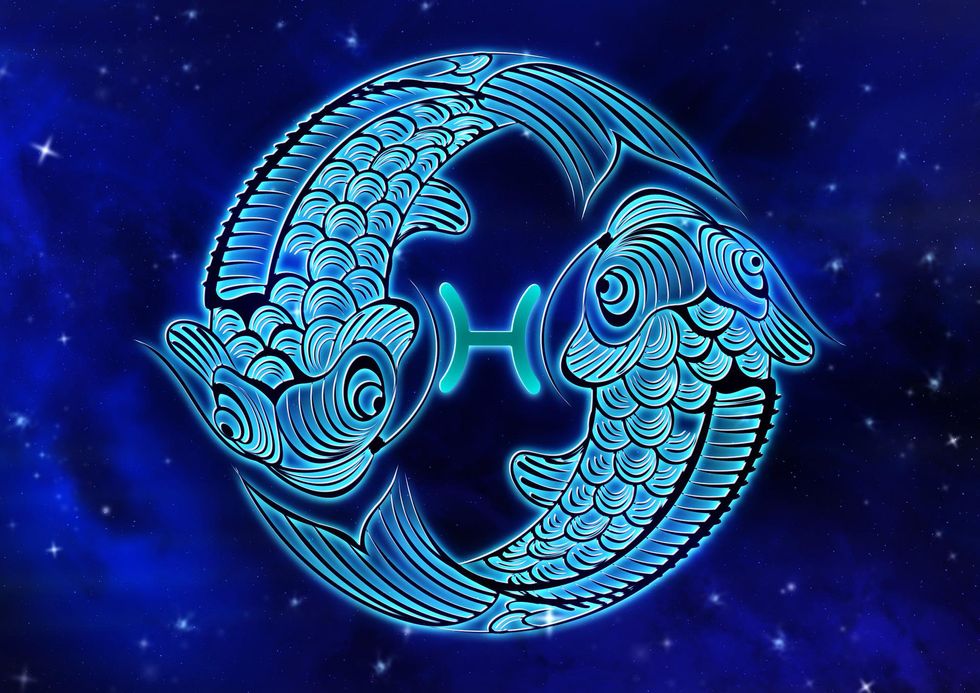 Pisces: Feb. 19-March 20
Cancer season emphasizes your development into a more nourishing sense of warmth and joy, Pisces. A simple and childlike spirit can help balance out some of the bigger shifts unfolding this month, which may or may not feel like they're in your control. Instead of letting yourself get too rattled, if you can maintain an inner smile and watch the cosmic drama with a sense of curiosity and wonder, and focus on your immediate environment, sphere of influence, and quality of your inner experience, you can find reservoirs of optimistic strength to carry you into the future. If this feels fanciful, it could be great to reinforce your connections with your teammates and allies in this life adventure. Even a single warm conversation could help remind you of the inherent goodness and beauty of this ride.
Aries: March 21-April 19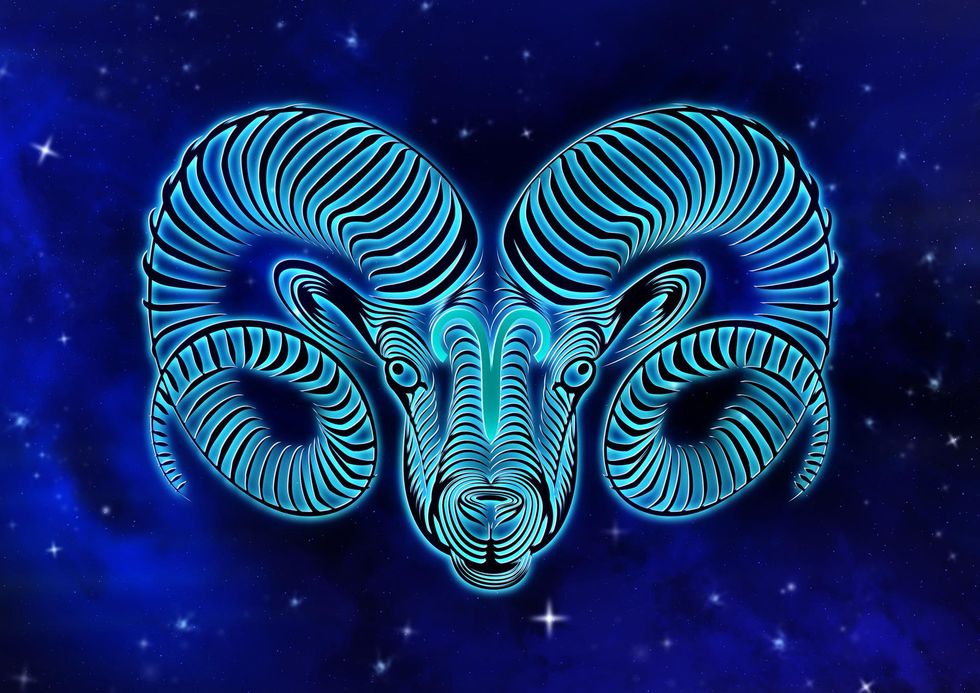 Aries: March 21-April 19
Quite a bit of oomph will be available to you at the start of this Cancer season, Aries, even as it might at times run into conflict with a softer or more sensitive part of your life. You can harmonize these by expressing care with a bit of spice or working up the courage to undertake some necessary deep-cleaning—internal or external. After our New Moon on the 28th, this can stabilize into a steady, growthful groove. Although that might look like a focus on certain habits or specific projects, it could also stem from a deeper, more heartfelt devotion to certain values or visions for the future. Although these should feel electric and exciting, make sure they also integrate an awareness of where things could go wrong or awry. Making sure your inner child feels safe about the future is certainly priority No. 1.
Taurus: April 20-May 20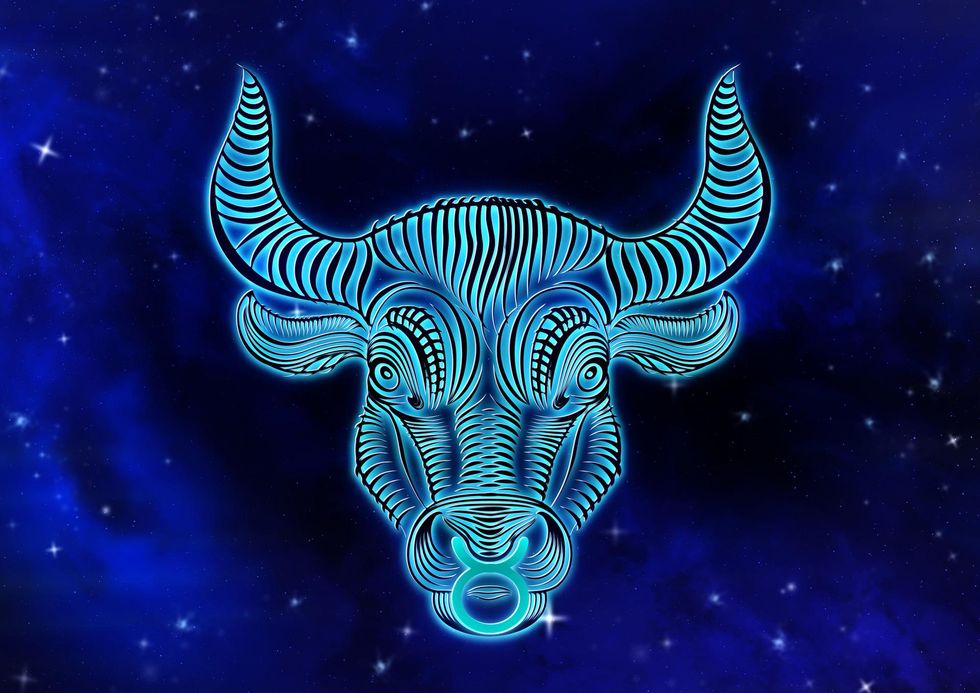 Taurus: April 20-May 20
This Cancer season brings an invitation for you to stoke your deeply held soul-fires, Taurus, tending your inner hearth. Insofar as you know the right, sustainable and abundant fuel for your fire, this is a great month to reach out for those nutrients. If you're still figuring out what you need, or what's possible for you, this month can give you a little kick of urgency into those explorations and conversations. You'll know this precise fuel by its fruit, though—you're looking to be radiant, growing a sturdy and coherent light and warmth to be a more positive force in a quickly changing world. Once you've caught your stride in staying steady, you've got permission to play around with turning up the heat!
Gemini: May 21-June 20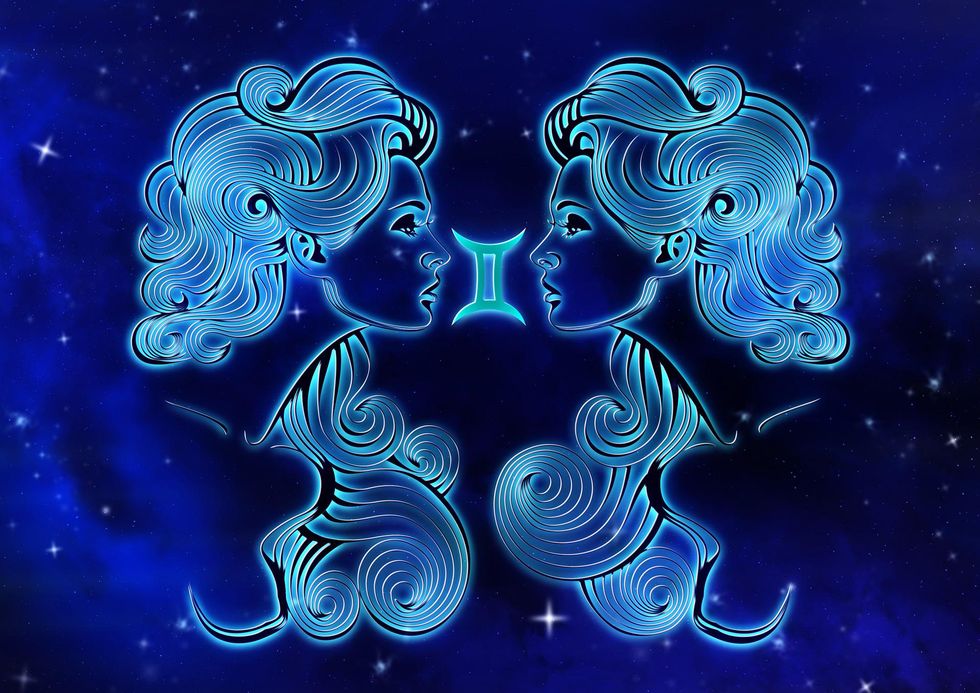 Gemini: May 21-June 20
This Cancer season highlights the development of your soul's senses, Gemini. Although there might be lots of action taking place in your community, as well as semi-urgent feeling material realities to attend to, we don't want you to get twirled around in a fiery haze. Rather, if you can listen for the hidden, subtle aspects of all of this motion, you'll find a clearer way through—and feel more lively and capable to boot. Although time in quiet or with loved ones can nourish these intuitive faculties, consider that the natural world itself wants to disclose its mysteries and help you along your journey.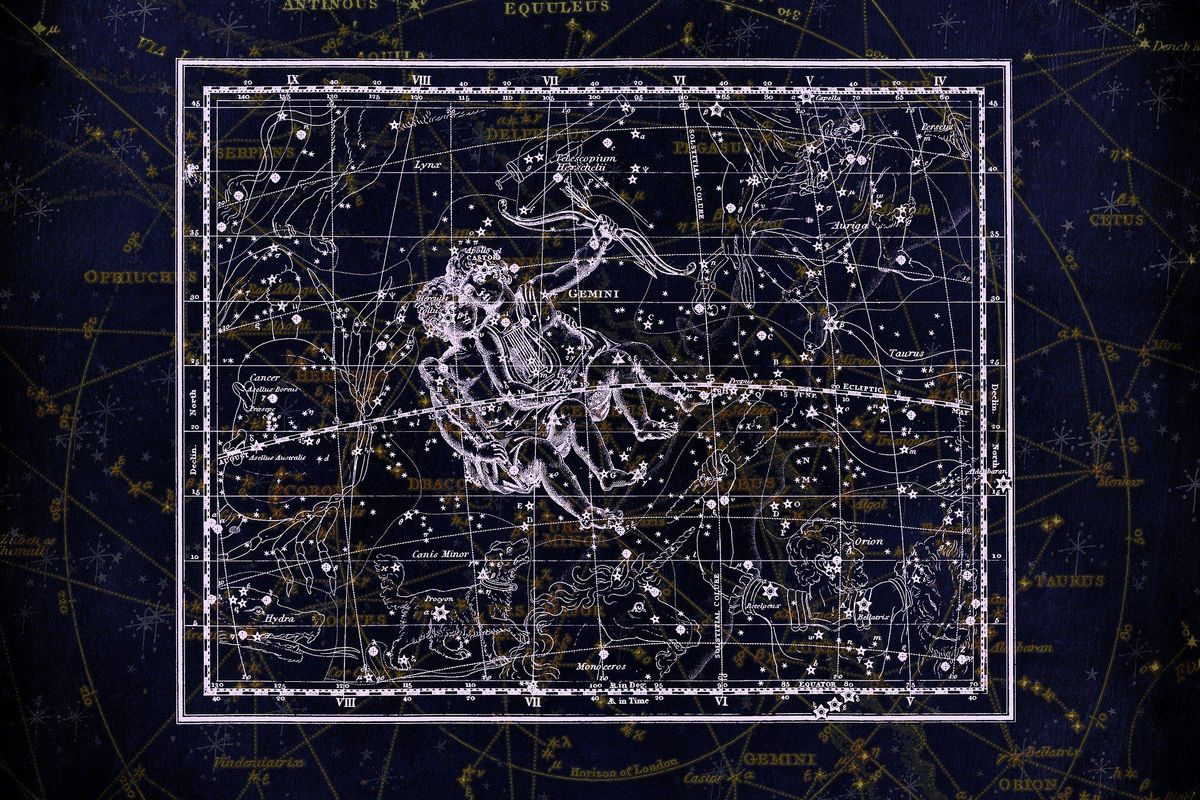 This Gemini season, starting today, is appropriately paradoxical, twisting and blending simple concerns with life's bigger, faster and more fiery quests.
Shortcuts: Aries, Taurus, Gemini, Cancer, Leo, Virgo, Libra, Scorpio, Sagittarius, Capricorn, Aquarius, Pisces
On Sunday, May 29, we'll experience one of the year's biggest calls to adventure in the Mars/Jupiter conjunction—a potent duo whose combined force will start to be especially strongly felt when Mars moves into Aries on May 24. Contrastingly, Mercury, the ruler of Gemini, will keep our mental temperament grounded and steady as they move slowly through the sensual, materially-oriented sign of Taurus for most of the month. These contrasting forces might be tricky to weave together—read ahead for tips on how your sign can find the right approach this month!
Gemini: May 21-June 20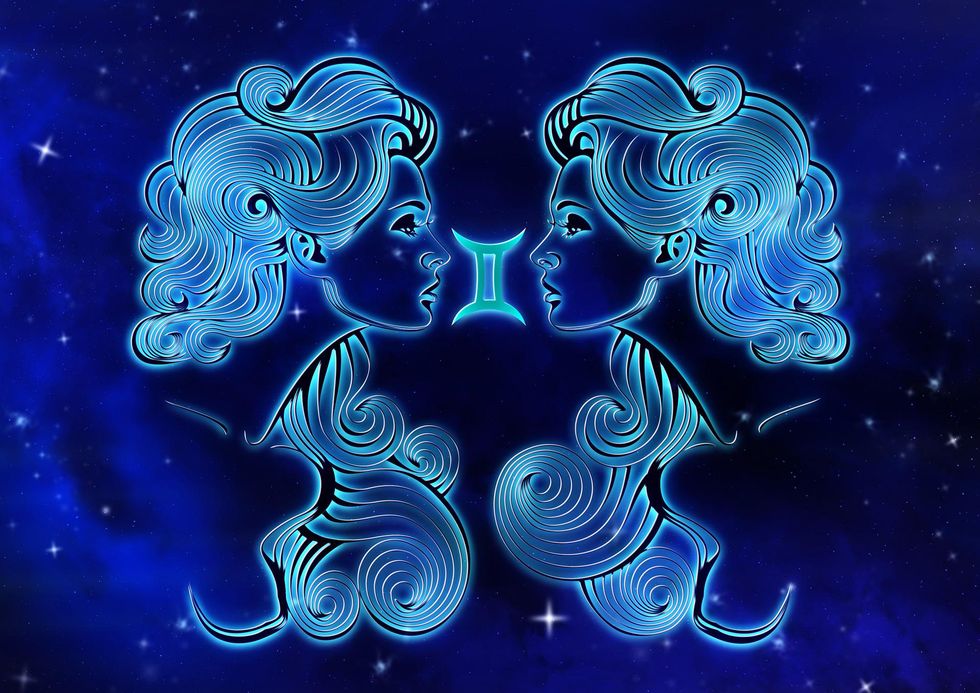 Gemini: May 21-June 20
Welcome to the season of your Solar Return, Gemini! This month will set the stage for your whole coming year, so it will be great to start it off on the right foot. The most important bit of cosmic context is Mercury moving slowly till the end of the month in the grounded sign of Taurus. This is an encouragement to savor your questions and conversations with the world, without needing to rush to answers and to mull over the elemental, fundamental aspects of your life. It would be great to give yourself perspective, especially by experiencing new environments and by moving through the world in a new manner. Allow yourself to be surprised! You might loosen some of your hardened beliefs, but don't discount the trustworthiness or substance of the new ideas you may stumble upon.
Cancer: June 21-July 22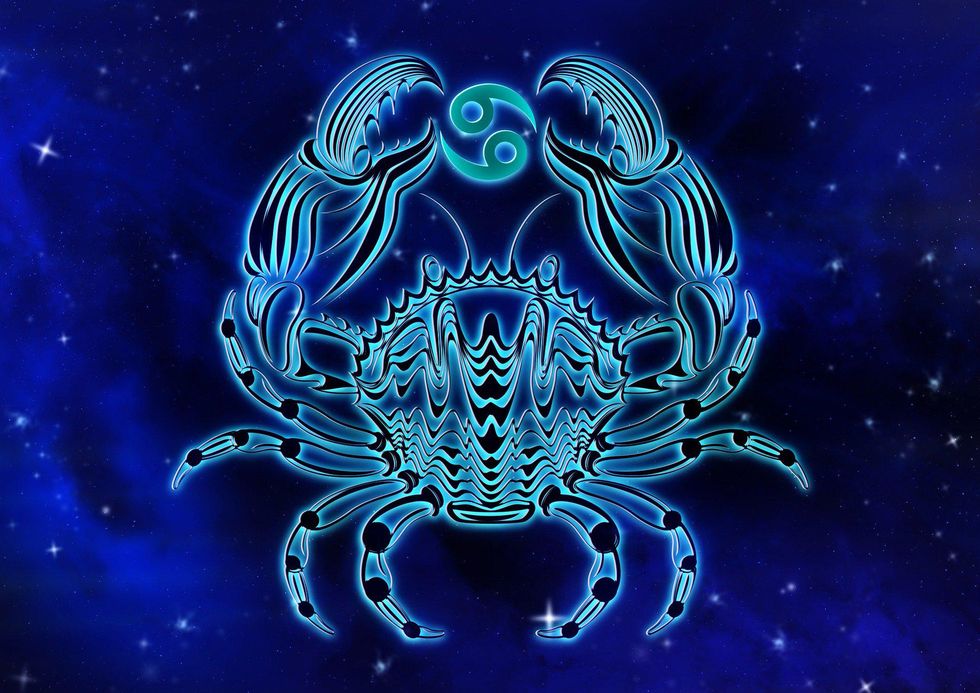 Cancer: June 21-July 22
For you, Cancer, the paradoxes of Gemini season have to do with inwardness and outwardness. On the one hand, you can expect your inner world to be as active as ever, swirling with meaningful thoughts and experiences needing to be digested. On the other, this month features a strong call to get out of your shell, open up to the world at large, and bravely share yourself—perhaps even in an unprecedented way! In transitioning between these extremes, the Moon can be as good a guide as ever—heading into and out of the New Moon on the 30th, you might focus on articulating and envisioning this burgeoning impulse and nourishing the terrain for its growth. As we ramp up to the full moon on the 14th, you might find small ways to embody, communicate and make real this developing dream.
Leo: July 23-Aug 22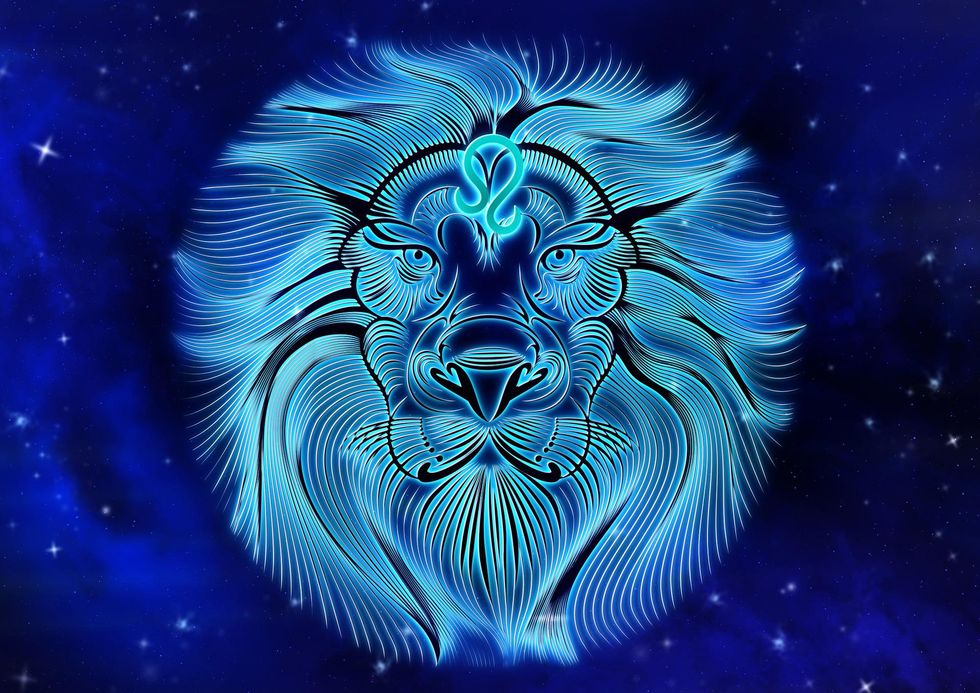 Leo: July 23-Aug. 22
This Gemini Season is particularly intense for you, Leo, as it calls forth both a fiery, hungry spirit and a more serious, dedicated energy, aware of life's hardships and limitations. These impulses herald a summer of growth and maturation, which would be great to get a good jump on. Just don't let this process make you too heavyhearted or self-involved! Your friends, community, and experience of the broader social world at large can help soften and clarify this strong, fiery self that's metamorphosing. You might rely upon this bigger, human perspective to help you progress smoothly and gracefully. Although it might require some extra humility, taking yourself less seriously can be a superpower. A lighthearted approach can be extraordinarily efficient and effective. It might be paradoxical, but consider that relying on a bigger, greater power than your own is your path to individual fullness.
Virgo: Aug. 23-Sept. 21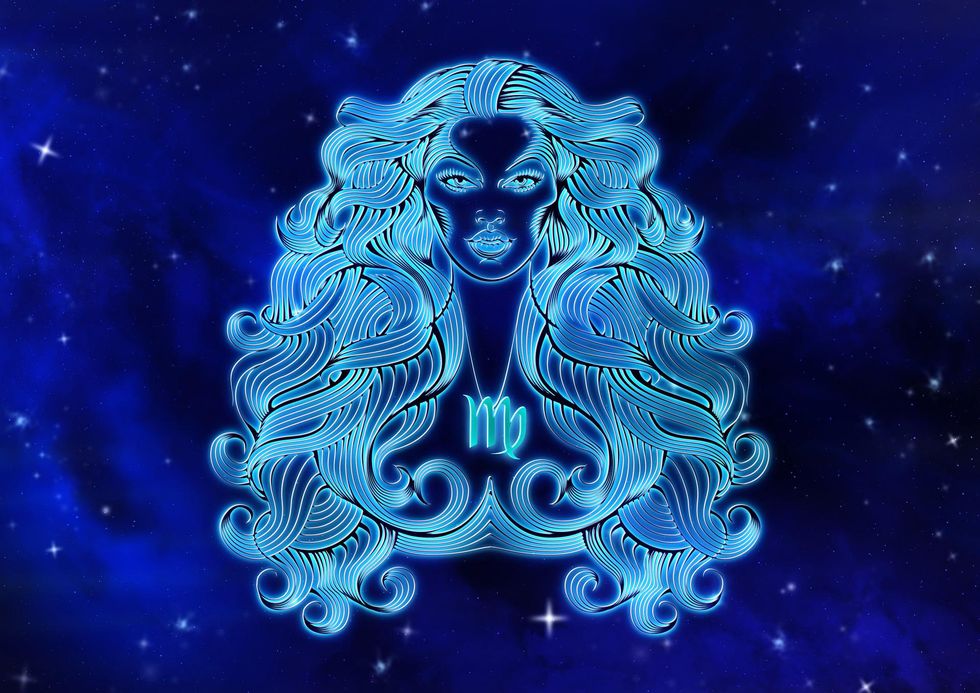 Virgo: Aug. 23-Sept. 21
This Gemini season brings a charge for you to expand into more substantive and serious subjects, Virgo. Especially if you feel you've been playing small, this will provide an opportunity for you to grow into more meaningful and demanding work in the world. At times, this will feel hectic and harsh—there will be no shortage of fire this month. You, as much as anyone, though, can help find the right place and time for that fire, directing it where there's a need for more energy and oomph. Lightheartedness can be really helpful in navigating and dancing with this heat—with a bit of humor and perspective, you can respond and adapt quickly and gracefully. By the end of the month, you should be able to feel like your view of and faith in the bigger picture has expanded.
Libra: Sept. 22-Oct. 23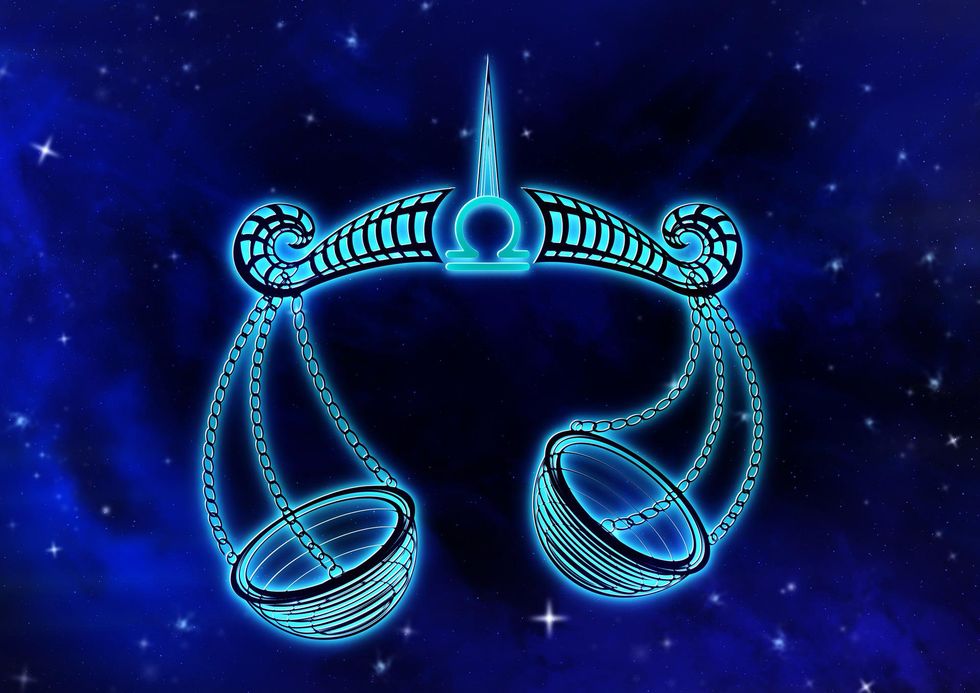 Libra: Sept. 22-Oct. 23
​This Gemini season will provide ample opportunities for you to learn and grow through your relationships, Libra. We're really looking at the full spectrum of potential experiences here—on the one hand, Mars' entry into Aries can ignite flammable subjects, and people are generally likely to be on edge, assertive and protective. On the other, Venus' conjunction with Uranus toward the end of the month can bring unexpected encounters and new forms of relationship into play. Throughout all of this, there's a theme for the next year of growth through fiery, direct relationships. This is a step beyond just keeping the peace which may be discomforting, but consider that it may take your relationships to incredibly satisfying and enduring places.
Scorpio: Oct. 24-Nov. 21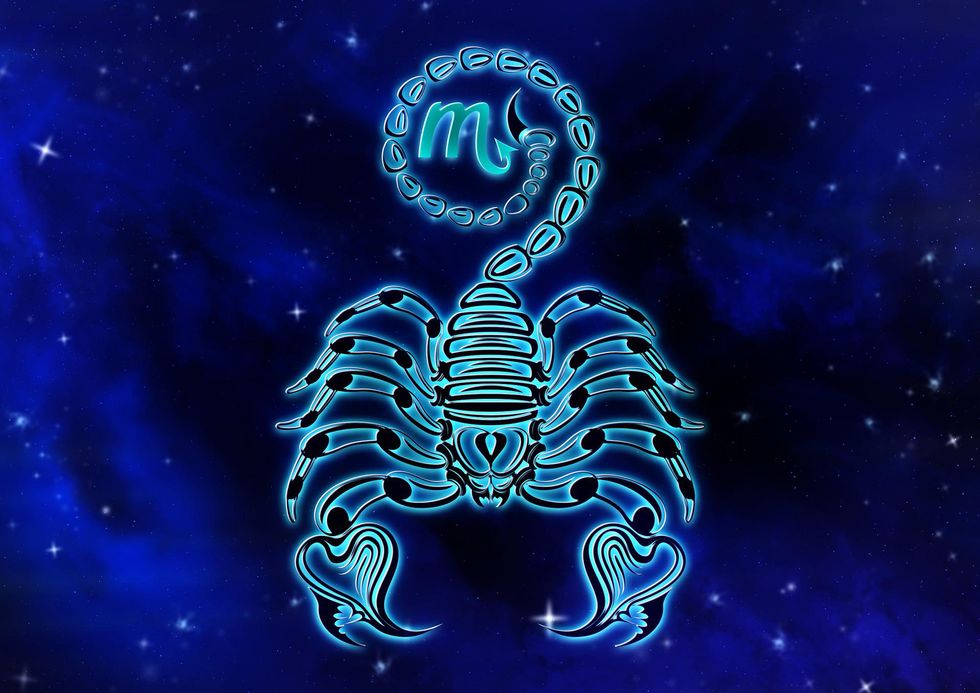 Scorpio: Oct. 24-Nov. 21
This Gemini season brings opportunities for sharpening both your wits and tools, Scorpio, although this may feel like a trial by fire. Although they may feel particularly urgent and exciting this month, many of these challenges and opportunities will last throughout the summer, so take your time to get your focus clear and settle into a groove. The real challenge and potential this month have to do with navigating subtle, intricate dynamics so that you aren't flustered and know exactly where to put your effort. In order to develop this discernment, you can definitely rely on trusted allies, who can act as mirrors, triangulation points and simple safe havens amid the storm. This is a strategic necessity, but be sure to give thanks and enjoy the simple goodness of companionship, too!
Sagittarius: Nov. 22-Dec. 21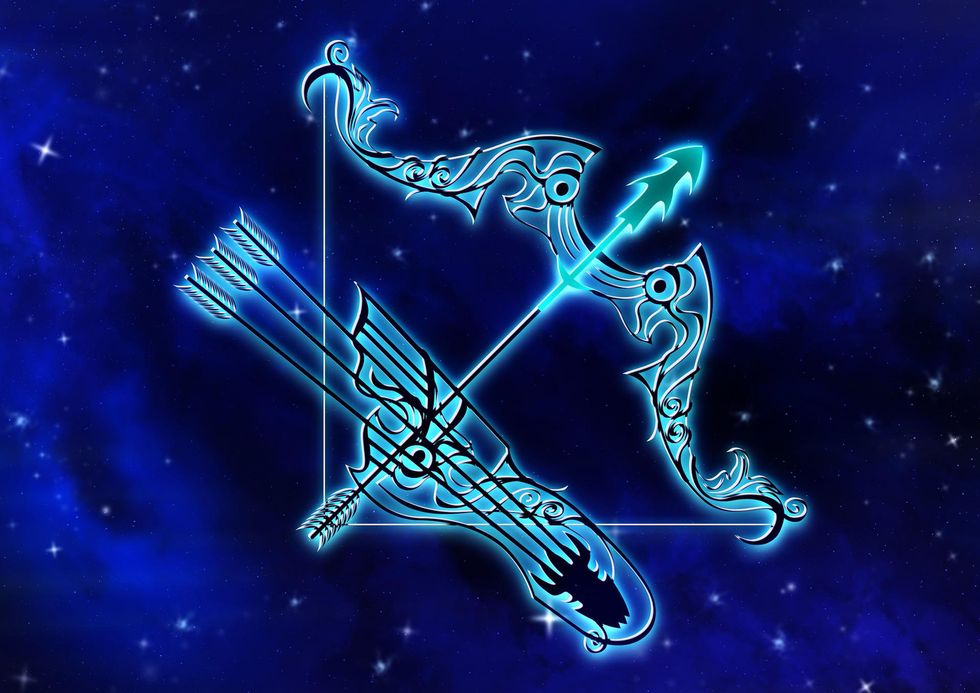 Sagittarius: Nov. 22-Dec. 21
The sharp, powerful impulses and stimulation of this Gemini season are pushing you to the development of your free will, Sagittarius—a spirit of playful, proud independence and spontaneity. There are a couple of ways that you might think about this. First, that courage is necessary to truly live out your convictions and ideals, as well as a way to ultimately best serve the world. Truth isn't always soft or easy. On the other hand, this isn't too complex and is keyed to cutting through stagnation. There's a sort of simplicity and instinctive wisdom that you can draw upon and develop into this month, letting things happen. If you need to, you can think of this as an act of trust, or faith in a basic goodness and natural, flowing order of things.
Capricorn: Dec. 22-Jan. 19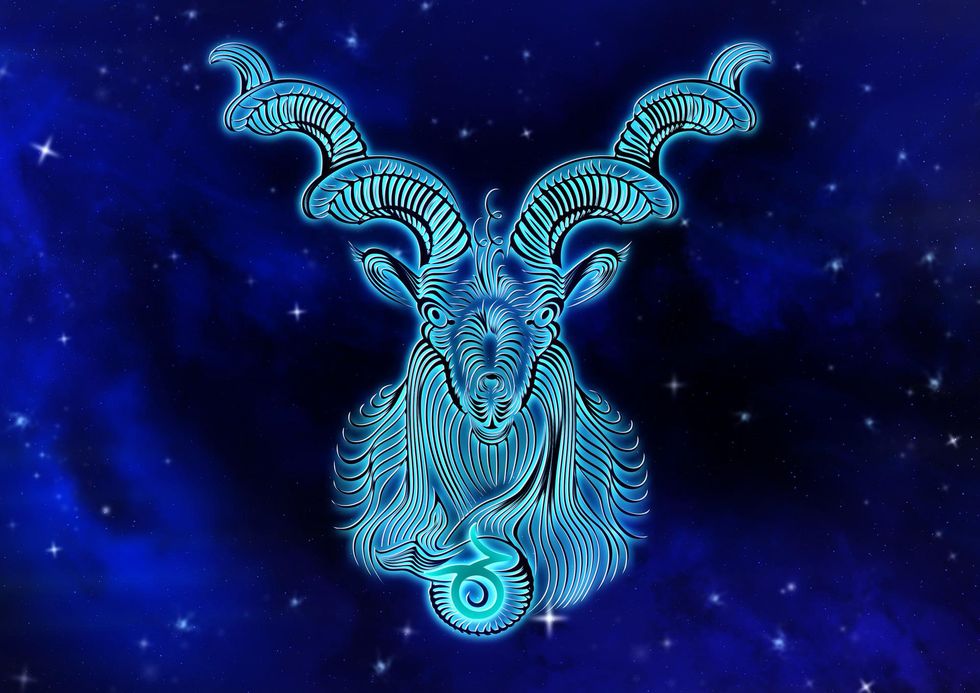 Capricorn: Dec. 22-Jan. 19
The motion and activity of this Gemini season can quickly develop your values and taste, Capricorn, as you strip back ordinary and inherited ways of thinking and open your eyes to life's beauty. This simple and vibrant beauty will stimulate your desire to savor life's goodness and strive for the highest quality experience possible. Along the way, your fixed, limited ideas about what is possible can fall away, even as the new and extraordinary may require incredible strength and devotion from you. Although these are lofty ideals, they'll have a lot to do with your tangible, everyday experience of your body and sense of home—this is a primal, almost wild energy being rekindled. Alongside this intense fire comes a certain risk, so make sure to enter into this new adventure step by step, without injuring yourself or anyone else.
Aquarius: Jan. 20-Feb. 18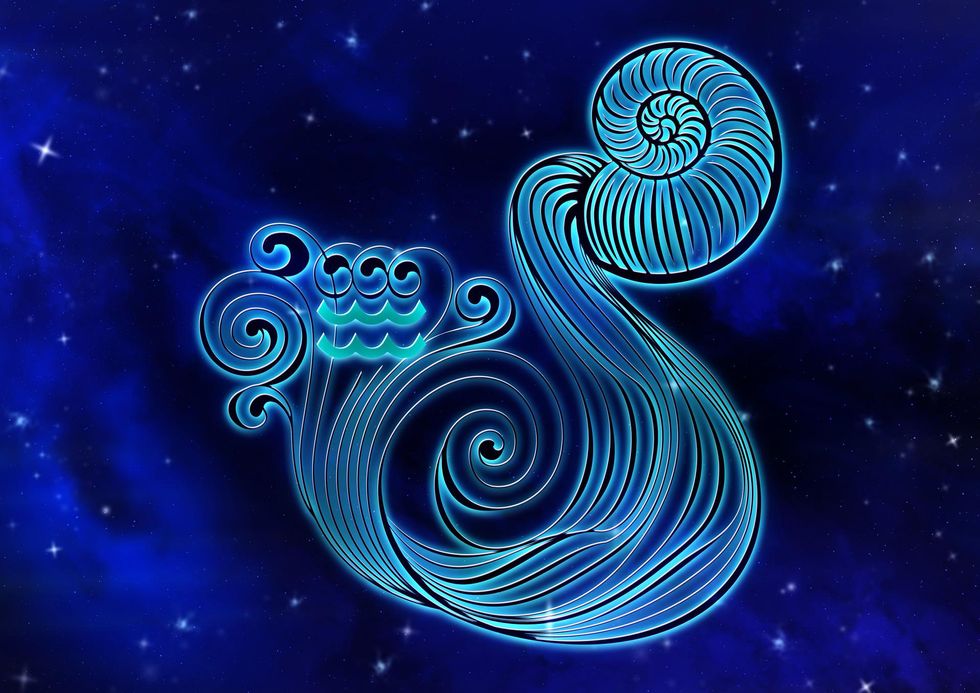 Aquarius: Jan. 20-Feb. 18
This Gemini season can help you learn how to feel more rooted and alive in life's simple aspects, Aquarius. Although this can certainly take place in tandem with new teachers, these don't have to be big gurus—rather, your curiosity, delight, and common sense might be the best guides. In this regard, your quality of perception, thought and the well-being of your inner child can all make great strides. Through the first part of the month, this will likely feel exciting and overwhelming. As we approach our new moon, though, you can get a better sense of where you need to be settling into more focus and definition in your life. This back and forth between a growing sense of clarity and inner authority and a stronger capacity to be firm and to the point will continue to deepen throughout the summer.
Pisces: Feb. 19-March 20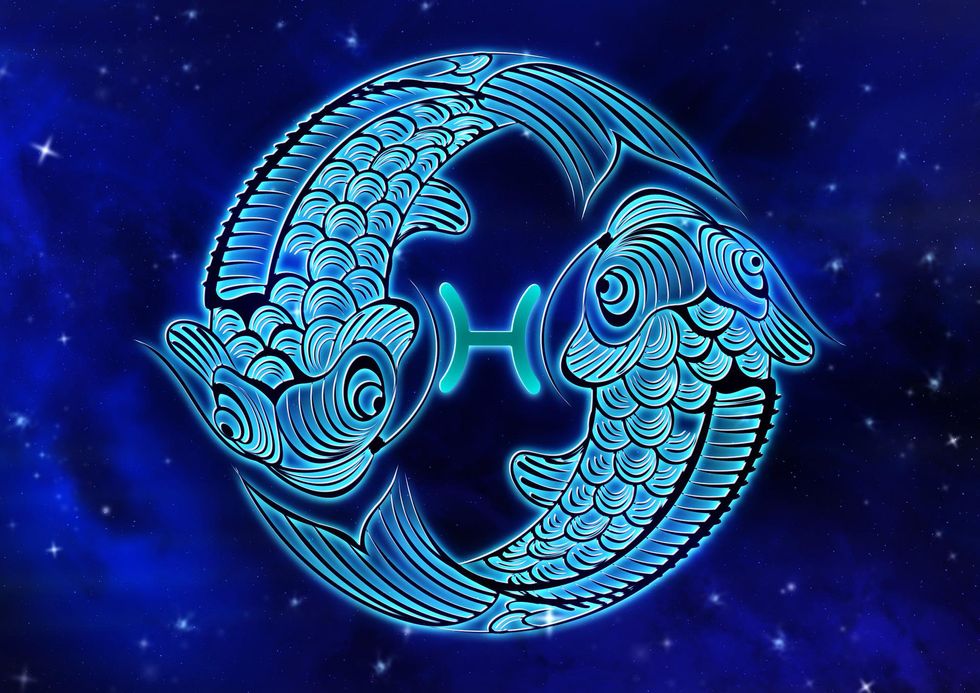 Pisces: Feb. 19-March 20
This Gemini season is focused on helping you develop a stronger sense of connection to the world around you, Pisces. Although this can take place by rearranging and bringing more life into your body and environment, an initial spirit of fresh possibility and willingness to release what is stale and outgrown is a necessity. In doing so, you can land upon a greater sense of capability and being resourced for life's adaptations and evolutions. This will certainly be a month of growth in your material world and relationship with your body, but the serious litmus test is how settled you feel internally—the quality and clarity of your thoughts and inner world. Ideally, though this summer you'll develop a stronger trust in yourself and an easier interface between your inner riches and outer quality of experience.
Aries: March 21-April 19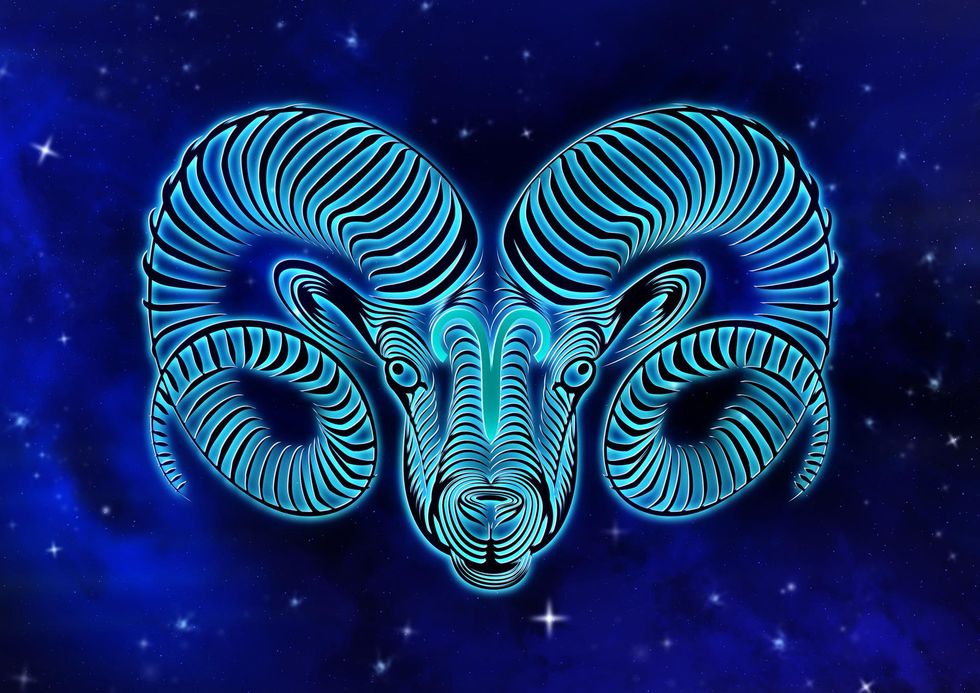 Aries: March 21-April 19
The Mars/Jupiter conjunction is especially important for you, Aries, as it happens in your home sign. This signifies a spark of expansion that will play out over the coming year. Here, Jupiter is calling you into new ventures and adventures, to level up and act on the big dreams and desires brewing inside of you. Thus, this month is a great time to initiate some bigger change, to take some jump, leap or healthy risk. Although you don't want to let this moment slip away, please don't get impulsive or headstrong—make sure you've got at least a bit of a plan. Ideally, whatever you're aiming at will require a good bit of care, and you can expect that much of this opportune, fertile energy will continue and develop throughout the next year.
Taurus: April 20-May 20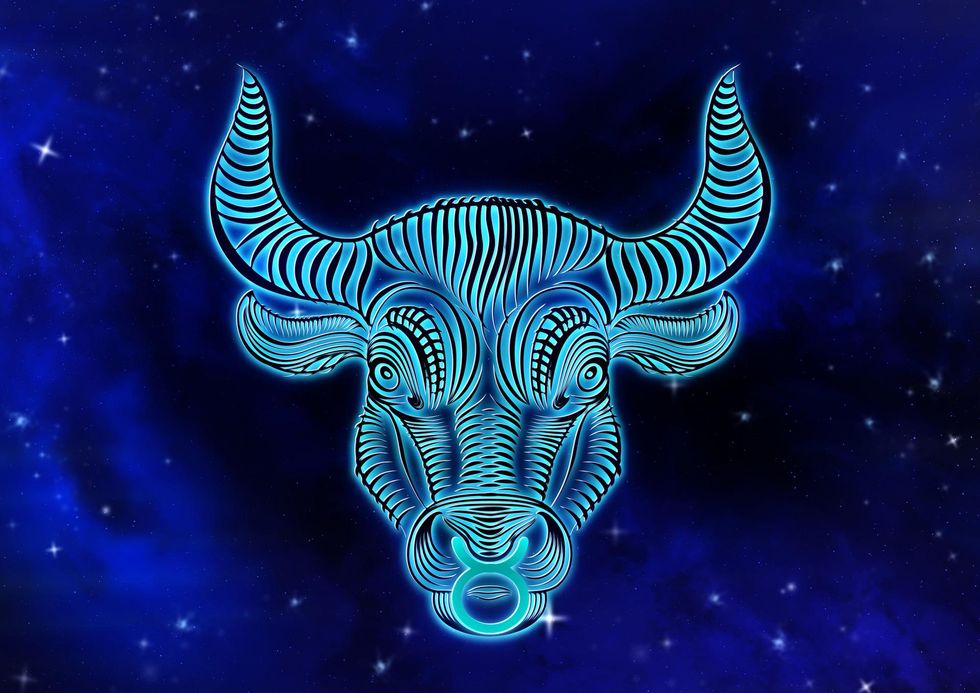 Taurus: April 20-May 20
The start of the coming month will challenge you to keep up the pace, Taurus, so that it can consolidate into a healthy rhythm. Finding the right stride, you can find yourself breathing more easily, and maybe let yourself loosen your grip or take your hands off the handlebars, trusting your sense of balance and the strength in your legs. This can set the stage for an opportune spell at the end of Gemini Season, as your ruler Venus makes a conjunction with Uranus—you might keep an eye out for spontaneous side adventures, ways to create space for synchronicity, or simple moments where life is calling you into new ways of being. Ideally, these will feel like clear upgrades, but if you need to think of them as experiments or trial runs, that's totally okay, too.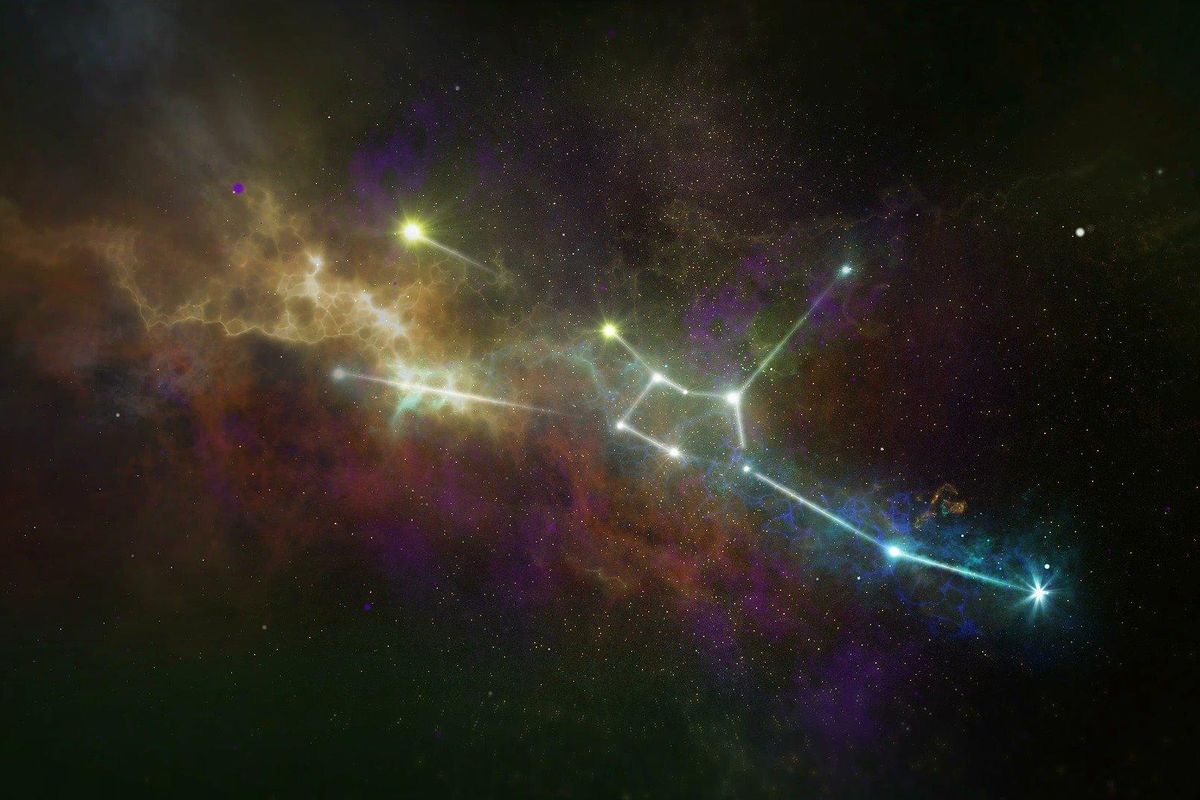 Although this Taurus season brings the promise of smooth and delightful renewal, it also features the intense contrast of a heavy full moon lunar eclipse, prompting us to ride the waves of lightness.
Shortcuts: Aries, Taurus, Gemini, Cancer, Leo, Virgo, Libra, Scorpio, Sagittarius, Capricorn, Aquarius, Pisces
Around May 15th, the day of the Lunar Eclipse, it will be especially important to stay on your toes and out of harm's way. Regardless, we'll get to continue enjoying the Venus, Jupiter, and Neptune conjunction in Pisces—truly one of the most picturesque combos imaginable, infusing our realities with an extra dose of the supernatural and extraordinary. Mercury is also slowing down to station retrograde, which will happen on May 10, in which we might let our minds ease into the curiosities and questions they will be exploring through the rest of the spring.
Taurus: April 20-May 20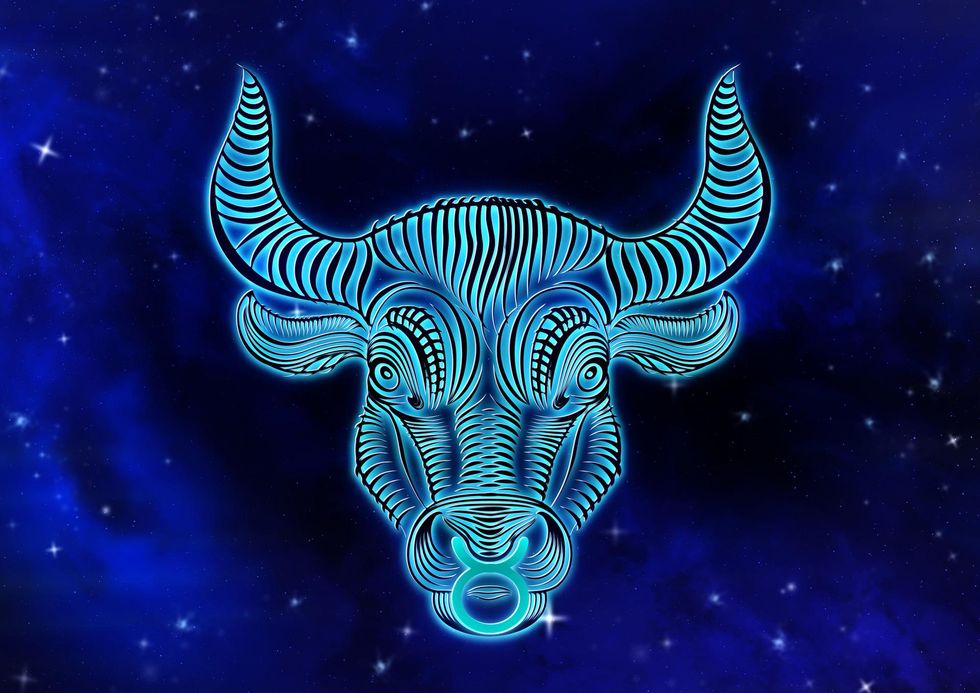 Taurus: April 20-May 20
Welcome home, Taurus! Beyond this being your time to shine, this month highlights the ways in which your Taurean nature is currently crackling with evolutionary potential. Our New Moon on May 1 features a strong, electric impulse from the planet Uranus, who has been in your sign since 2018 and will be until 2025. Here, you can renew your experiments in connecting to life's goodness, supporting quick and organic growth, and probing the possibilities of earth's beauty. Relative to this liberating potential, the lunar eclipse on May 15 can show you the ways in which this beauty becomes more refined, subtle and rooted. This might look like giving some elements of your universe a good trim or two, but these sharp moments can also be elucidating.
Gemini: May 21-June 20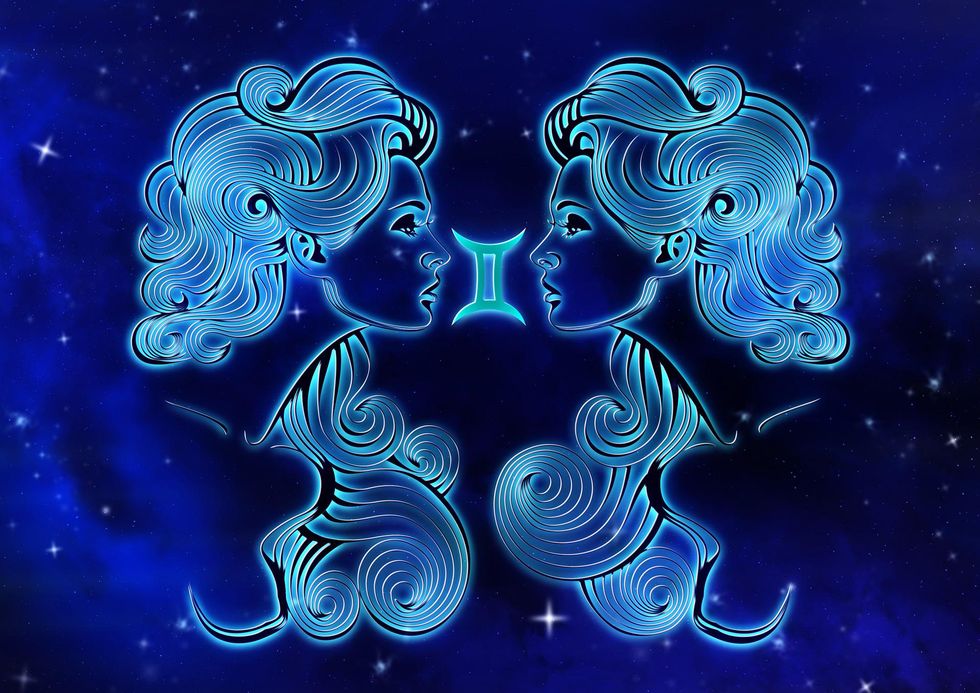 Gemini: May 21-June 20
Just as the Sun slides into Taurus, your ruling planet, Mercury, is slowing down to begin its retrograde. The heavenly trickster will reverse course in your native sign, Gemini, but over the next few weeks, they'll retrace their steps back into Taurus—an image of returning from the lofty realm of ideas into the rich, thick realm of matter. Beyond presenting an opportunity to test and live out your latest, sparking thoughts (which may include novel ways of thinking about yourself and your brightest expression), this retrograde will give you a chance to develop your mental flexibility and acuity. From the electric New Moon on the 1st to the intense Lunar Eclipse on the 15th, we'll be swung between life's polarities.
Cancer: June 21-July 22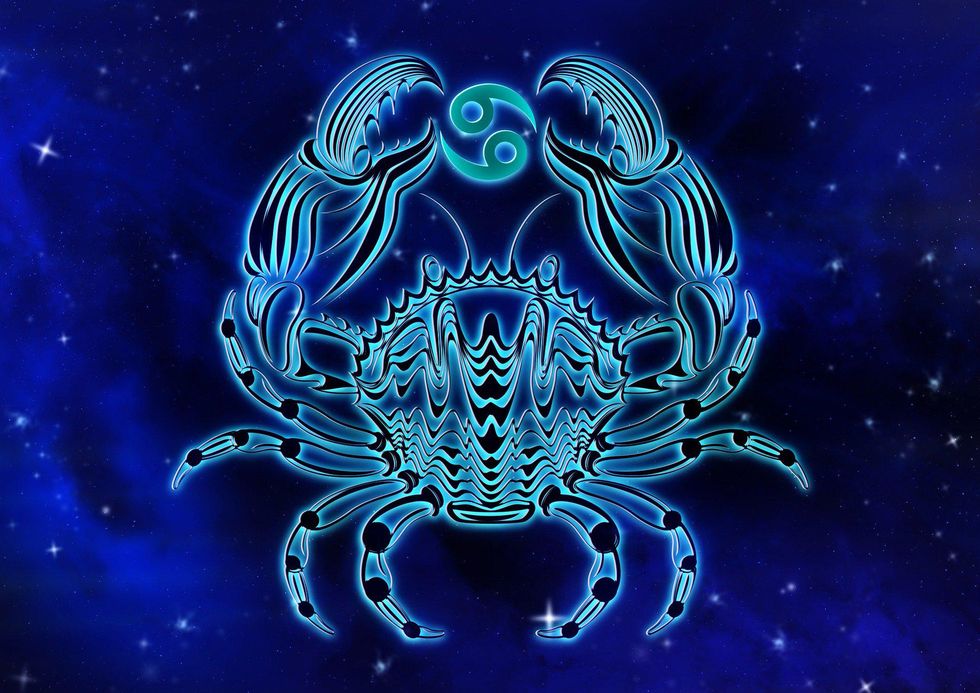 Cancer: June 21-July 22
In the waxing and waning of the moods that steer your life, this Taurus season will bring some peak drama for you, Cancer. On the one hand, we have a grouping of planets in Pisces pulling you toward your most heavenly aspirations and ideals. On the other, the Scorpio Lunar Eclipse will bring forth the ways in which you can be compulsive, fearful, or overly focused on less than healthy matters. Allowing yourself to go through the month in a soft and slow manner, savoring encounters even with unsavory subjects, will allow you to make this a time of transformation, shedding the slack instead of getting sucked into the subterranean swirl. In doing so, you can be a solid point within your community, helping it be a thing of beauty.
Leo: July 23-Aug. 22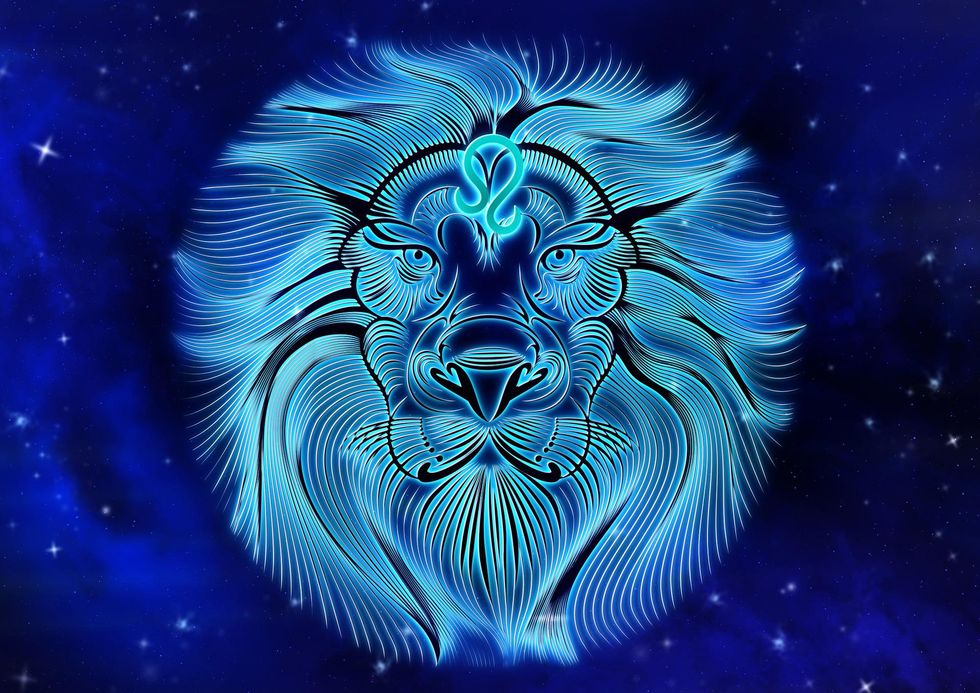 Leo: July 23-Aug. 22
This Taurus season presents a challenge for you to express yourself in a strong, steady glow, Leo. Beyond compulsively trying to limit exactly which lights you're seen in, though, a better strategy would be to try to embrace your full spectrum of colors, finding ways of weaving together your different selves and others. Figuring out how to dance with your obstacles and enemies will be a central element of this. Although some ambition and competitive heat could be quite enlivening, you might also look for ways to step back from the struggle, be still, and feel into your roots. Especially around the Lunar Eclipse on May 15, consider that you can draw nourishment from below and what has come before.
Virgo: Aug. 23-Sept. 21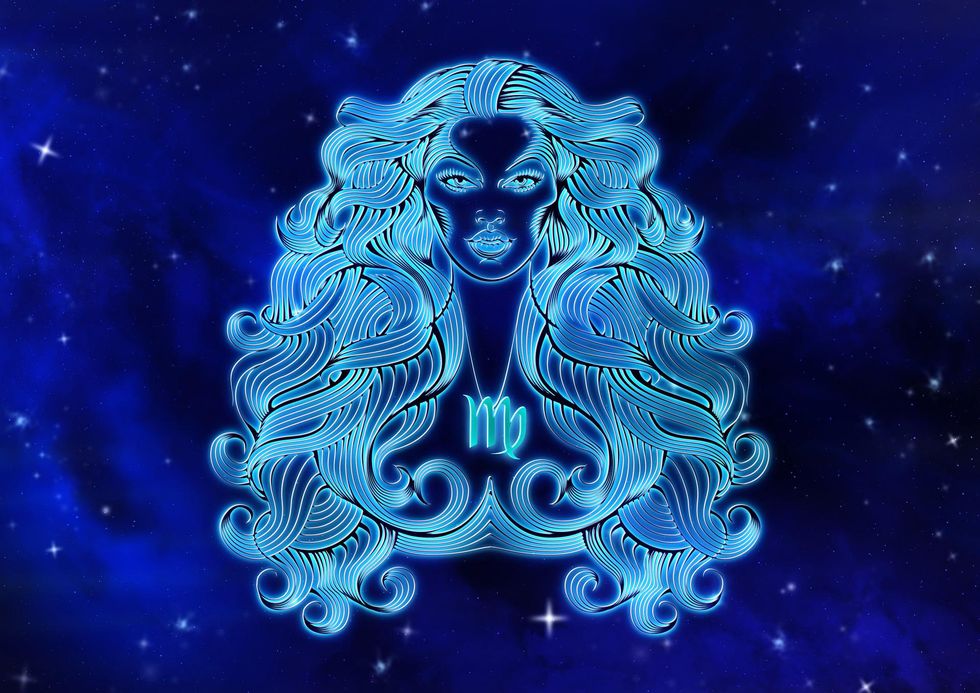 Virgo: Aug. 23-Sept. 21
Virgos! This coming month highlights the way in which nature can unveil greater, deeper, and broader beauty for your edification. Although this can express itself as potent joy or pleasure, it should also help you rearrange your thoughts and values. You might think of this process as a conversation with a combination teacher/lover, who is best able to speak intimately and truthfully on occasions of quiet and reverence. This discussion is ultimately between you and the divine, but don't be afraid to reach out to a confidant or beloved thinker. Through all of this, listen to changes in your voice, internal and external, and look for ways to play with a greater range of tone!
Libra: Sept. 22-Oct. 23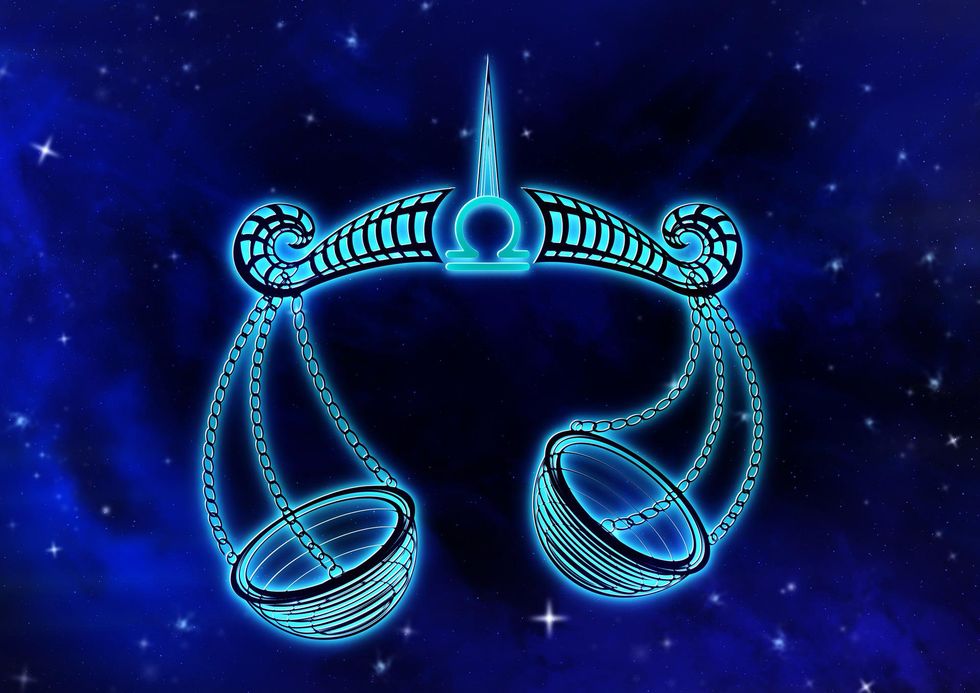 Libra: Sept. 22-Oct. 23
This Taurus season will feature some hectic eclipses, Libra, but consider that the greatest way to lean into change will be to find quiet. You might see this as a level surface upon which your scales can weigh and judge properly, or a solid ground from which you can push and pull without spinning out. Here, spin inwards. You do not have to denounce your basic hungers and needs—some renunciation might be contextually appropriate, but only relative to a stronger and more important desire. Regular quiet should help the dust settle so that you can feel the path forward more clearly.
Scorpio: Oct. 24-Nov. 21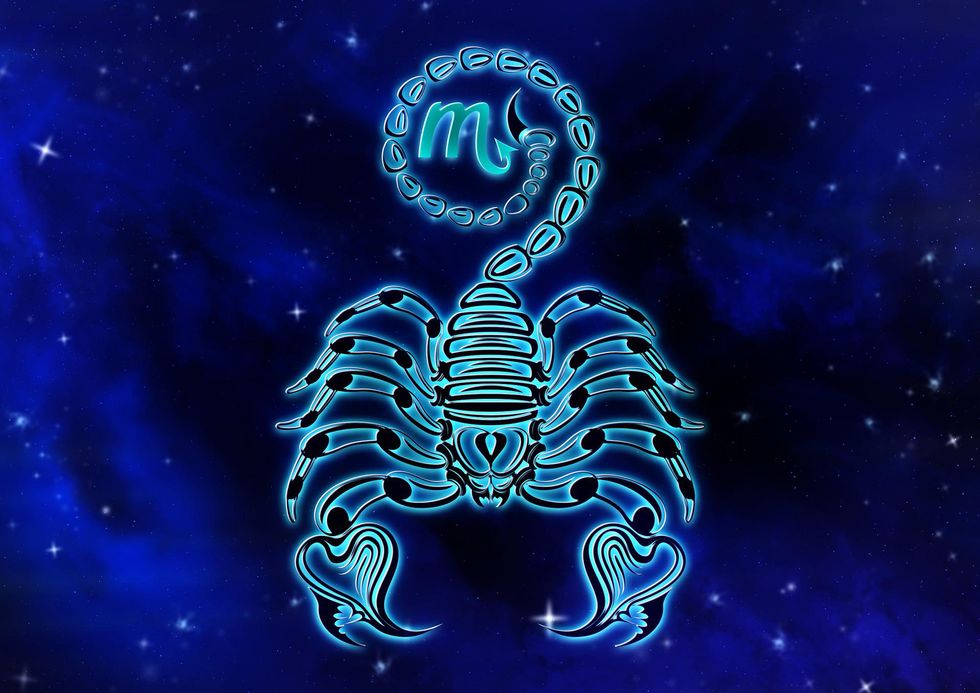 Scorpio: Oct. 24-Nov. 21
You have the best seat in the house for this month's subterranean orchestra, Scorpio. Although you might occasionally feel like the center of the drama, try to find beauty even amongst the harsher tones, and take curiosity in what resonates inside of you. Surrender to the full spectrum. Get your ears wet with some poetry, and then listen actively. You'll know if or when your voice is called forth. Until then, find some secret place to make some music and noise, and figure out how you can listen as deeply and clearly as possible.
Sagittarius: Nov. 22-Dec. 21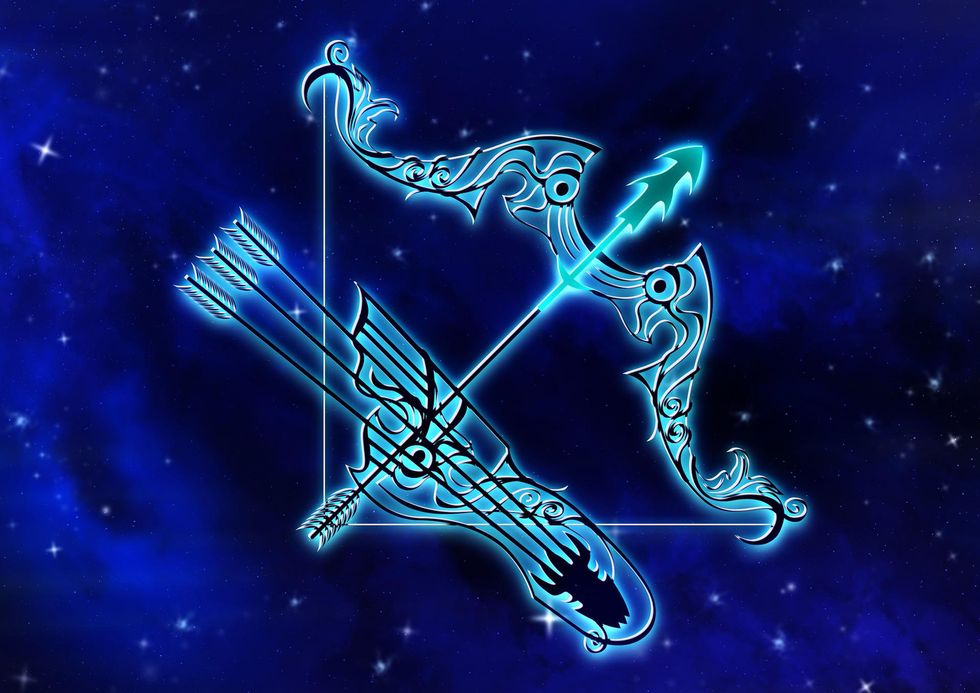 Sagittarius: Nov. 22-Dec. 21
The month ahead would be a wonderful time to dig deeper into your personal mythology, Sagittarius. What heroes and epics captivated you as a child and bring to life your inner child? Reabsorbing some of the mythical moments that nourished your imagination would be a great, first step—a second would be to play into those stories, to engage in some make-believe. Whenever you're stuck, ask what would your favorite character do. What happy endings or new beginnings can you dream up and into? Consider possibilities! Ask, 'What if?' at least once a day.
Capricorn: Dec. 22-Jan. 19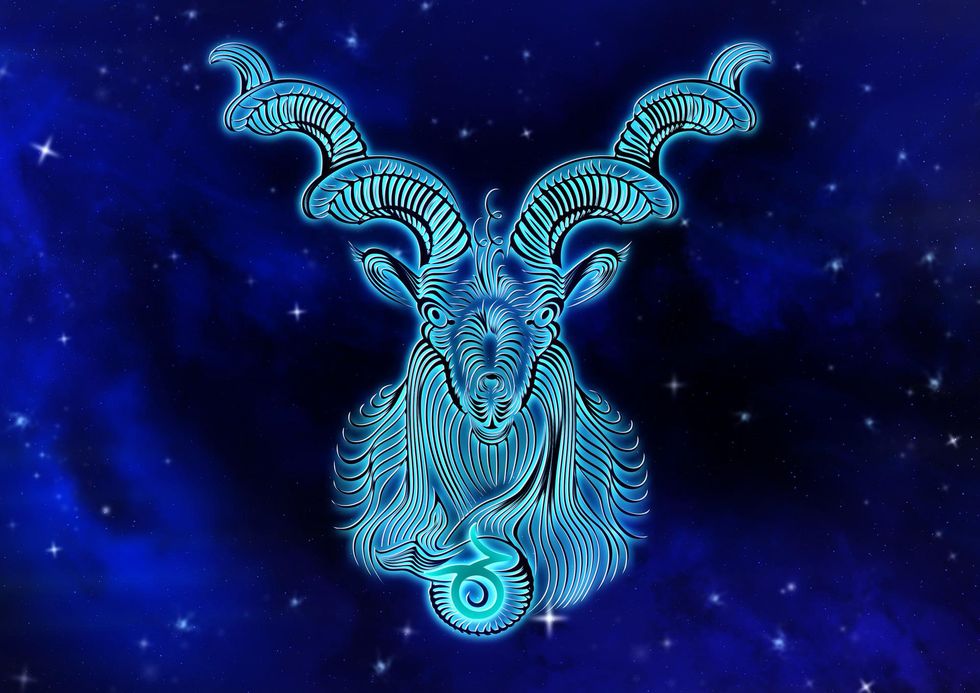 Capricorn: Dec. 22-Jan. 19
This is a month with substantive potentials, Capricorn, especially in how you structure your thought. Magic in the air can quickly catch our curiosity, but the full implications of magic are sometimes disruptive and dangerous. In this regard, sometimes we only wade knee-deep into the mysteries. You don't have to discard your skepticism or need for certainty here—they can be helpful tools in naming and navigating your treasures. So, what are the mythical objects that churn your heroic journey? How can they reorient your universe and change the way you think through the everyday?
Aquarius: Jan. 20-Feb. 18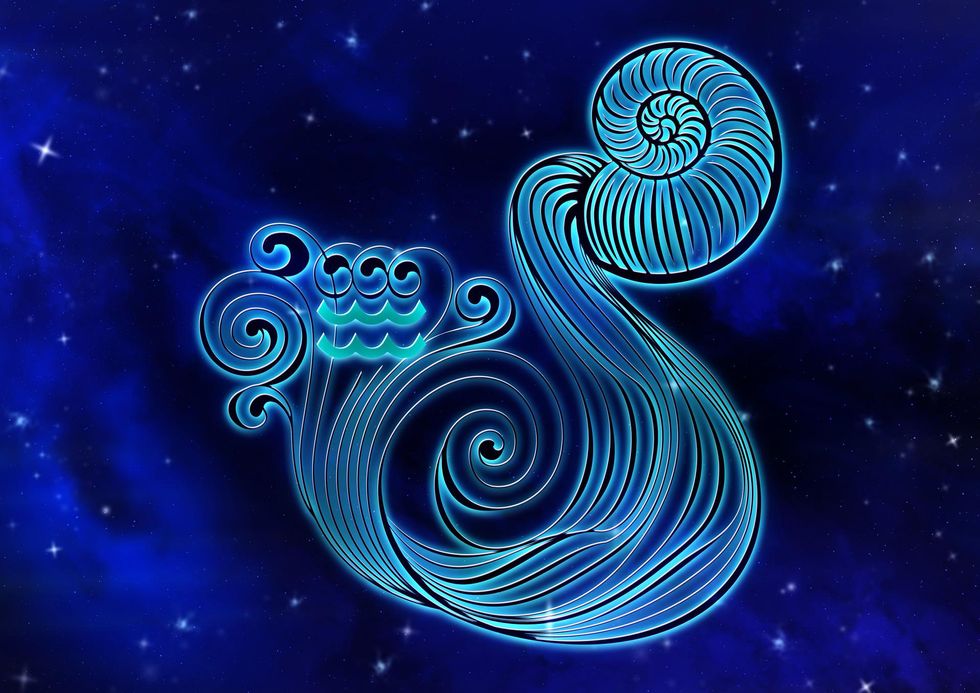 Aquarius: Jan. 20-Feb. 18
A transition point lays around our new moon on the May 1, which is conjunct the Aquarian Uranus. On the one side lays challenging momentums that need to be resolved; on the other, worlds to be born, given the freedom. Think of this moment as a second chance to both invest in clear potential and rectify previous misalignments. This procedure might entail considerable reflection and imagination, but be willing to pay equal attention to beauty and majesty as to concrete or difficult scenarios. Take a bet on a welcoming universe!
Pisces: Feb. 19-March 20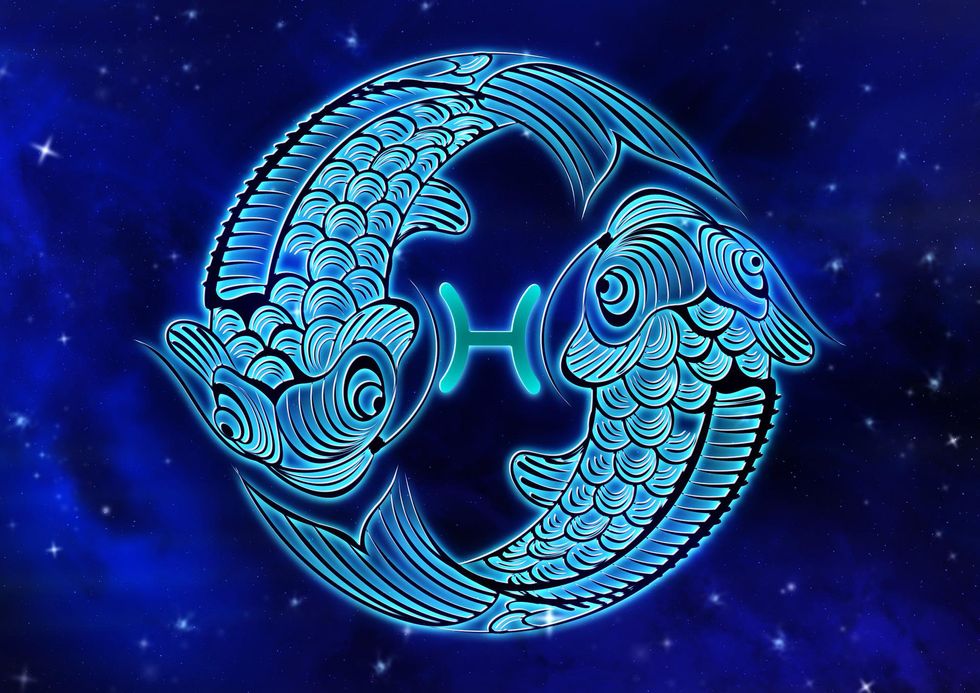 Pisces: Feb. 19-March 20
How do you twist and turn with the churnings of fate, Pisces? Your sign is one of the great centers of action in the grand eclipse drama this month, and as such, you can expect the unexpected. A dragon is said to writhe through these moments. Even if we often just need to get out of its way, we can be inspired and appreciate the grand powers of life. Can you hear that dragon resonating within you, too? In which biographical directions does that wise innocence want to explore itself? Let it roar and play around in your imagination—what you learn could really help you steer through the years to come.
Aries: March 21-April 19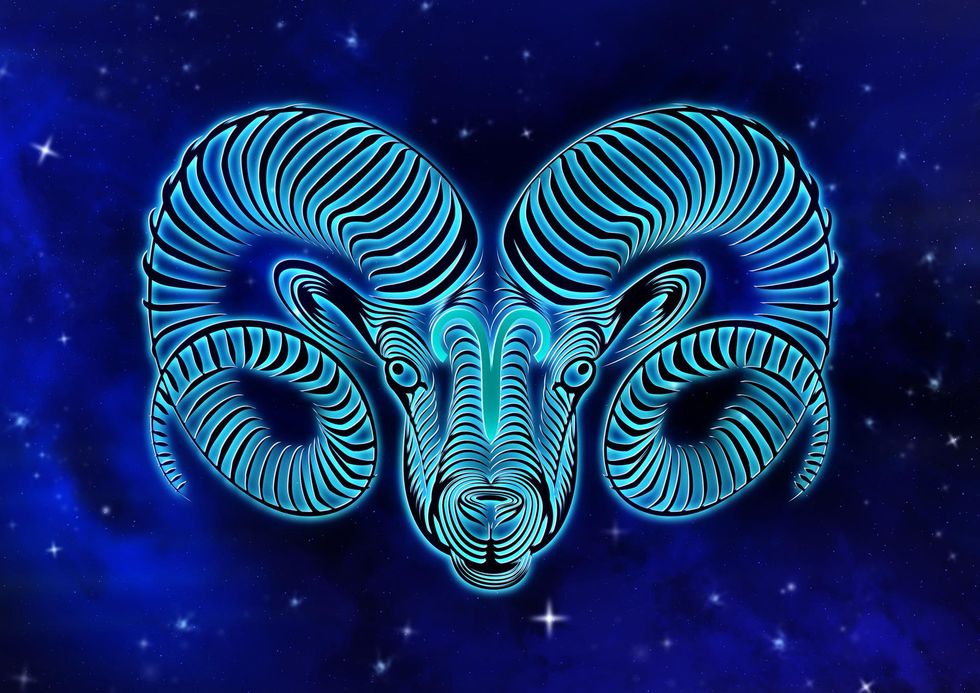 Aries: March 21-April 19
The great strides that you can take this month, Aries, have to do with gratitude. You can think of your gracious acts as gifts, as seeds you're planting, or as ways to lighten your load. Sometimes a big exhale is more important than a big inhale, and sometimes the inhale is even more satisfying after emptying out. This gratitude can both loosen you up and take out excessive slack. Think of it as a savory, clean-burning fuel, or as an abundance of simple, reinforcing snacks. These good vibes don't have to be fluffy or vague, too—you can be sharp, precise, and strong in your giving of thanks
Charlie Cross is a local Astrologer, Spiritual Coach and Creative Consultant. You can follow their regular newsletter, learn about Astrology classes, and book a personal natal chart reading at astrologyally.com.