Get connected with our daily update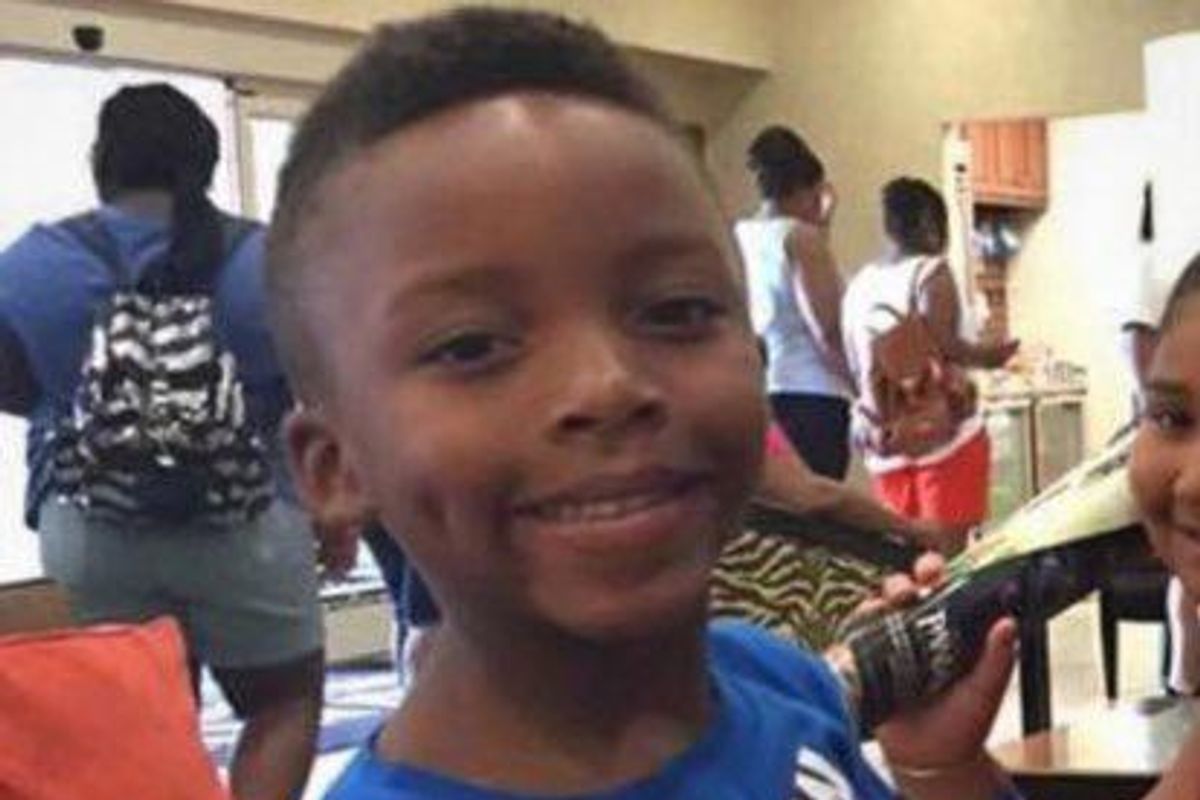 More than a week after the Astroworld festival, a 9-year-old boy became the youngest person to die from injuries due to the festival's deadly crowd surge.
Ezra Blount, a young Travis Scott fan who attended the festival's headliner with his father on Nov. 5, succumbed to his injuries on Sunday night, becoming the 10th to die from injuries at the festival.
The 9-year-old was on his father Treston Blount's shoulders near the back of the crowd as concertgoers began to push forward at the beginning of the concert. His father lost consciousness in the crowd, and the boy soon fell to the ground and was likely trampled in the frenzy. By the time Treston Blount woke up, his son was nowhere to be found.
Blount filed a police report and was given a message that his son was in the hospital.
The boy had swelling in the brain and "trauma in nearly all organs," according to his father. Blount was one of dozens who were left in critical conditions after some suffered cardiac arrest and other devastating injuries. Over 300 were treated for injuries at a nearby field hospital at the festival, and by the next day, it was discovered five of the remaining hospital patients were minors.
Blount created a GoFundMe for his son's injuries in the wake of the incident as Ezra was put in a medically-induced coma to combat the injuries.
The Blount family becomes one of hundreds of others to sue Scott, festival organizers including Live Nation and others in the wake of the deadly crowd fest as many attest that poor management led to the surge. One Austin man, Kristian Paredes, has had hundreds join his lawsuit against Scott and Drake, a rapper who had a guest performance at the festival, to "hold those entities, those corporations, those individuals responsible, that could have and should have prevented this entire tragedy," according to Paredes' attorney Thomas J. Henry.
Blount's attorney Ben Crump released a statement detailing the loss after Houston Mayor Sylvester Turner announced Blount's death.
I am saddened to learn of Ezra's death this evening. Our city tonight prays for his mom, dad, grandparents, other family members and classmates at this time. They will need all of our support in the months and years to come. May God give them strength. RIP Ezra. st #AstroWorld pic.twitter.com/Ankq7FMa3l
— Sylvester Turner (@SylvesterTurner) November 15, 2021
"The Blount family is grieving the incomprehensible loss of their precious young son," Crump said. "This should not have been the outcome of taking their son to a concert, what should have been a joyful celebration. Ezra's death is absolutely heartbreaking. We are committed to seeking answers and justice for the Blount family. But we stand in solidarity with the family, in grief, and in prayer."
The Houston Police Department continues to investigate what caused the deadly surge.
Enjoying Austonia? Signup for our newsletter to get daily Austin news, straight to your morning inbox!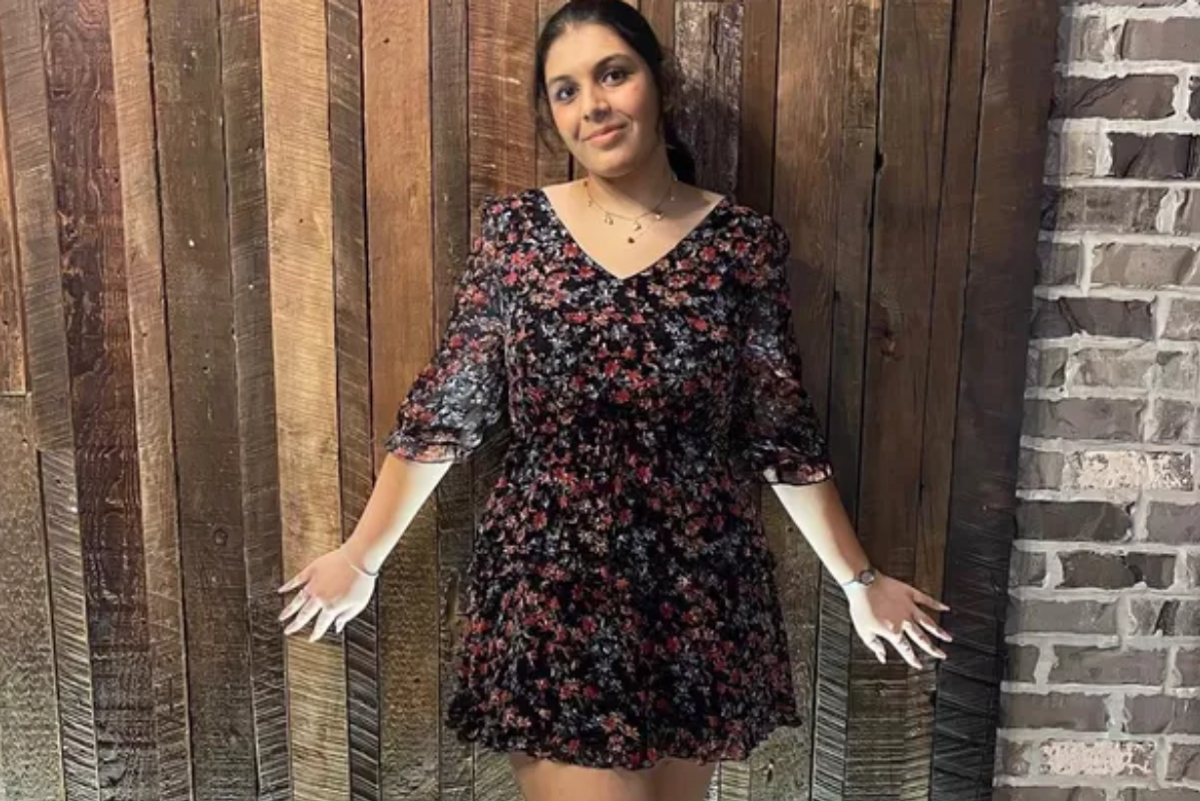 Bharti Shahani, a 22-year-old computer science student at Texas A&M University, was the ninth person to die in the crowd surge at the Astroworld festival after spending nearly a week in critical condition.
According to her attorney James Lassiter, Shahani died Wednesday night from injuries sustained at the Travis Scott headliner concert on Friday.
Over 300 people were treated for injuries at a nearby field hospital and 23 people were later hospitalized. Eight died within the first 24 hours of the concert, and a 9-year-old boy remains in a medically-induced coma after sustaining brain injuries at the concert.
Shahani attended the concert with her sister and cousin, who survived. Her cousin, Mohit Bellani, said barricades blocking in concertgoers may have added to injuries and deaths in the crowd.
"If they hadn't packed us in with barriers on all three sides, maybe this wouldn't have happened," Bellani said.
Lassiter said that Shahani died from "horrific injuries" at the concert and was on a ventilator until her death on Wednesday. The events surrounding the concert's "mass casualty" event are under investigation by Houston police. Many, including Lassiter are blaming Scott—who performed for over half an hour after police declared the emergency—and concert organizer Live Nation are at least partially to blame for the tragedy.
"We want to make sure that the people who decided to put profits over the safety of the lives of children are held responsible," Lassiter said in a press conference.
Shahani's younger sister Namrata Shahani organized a GoFundMe to raise funds while Shahani was in critical condition. As of Thursday, the fund had reached over $65,000.
Enjoying Austonia? Signup for our newsletter to get daily Austin news, straight to your morning inbox!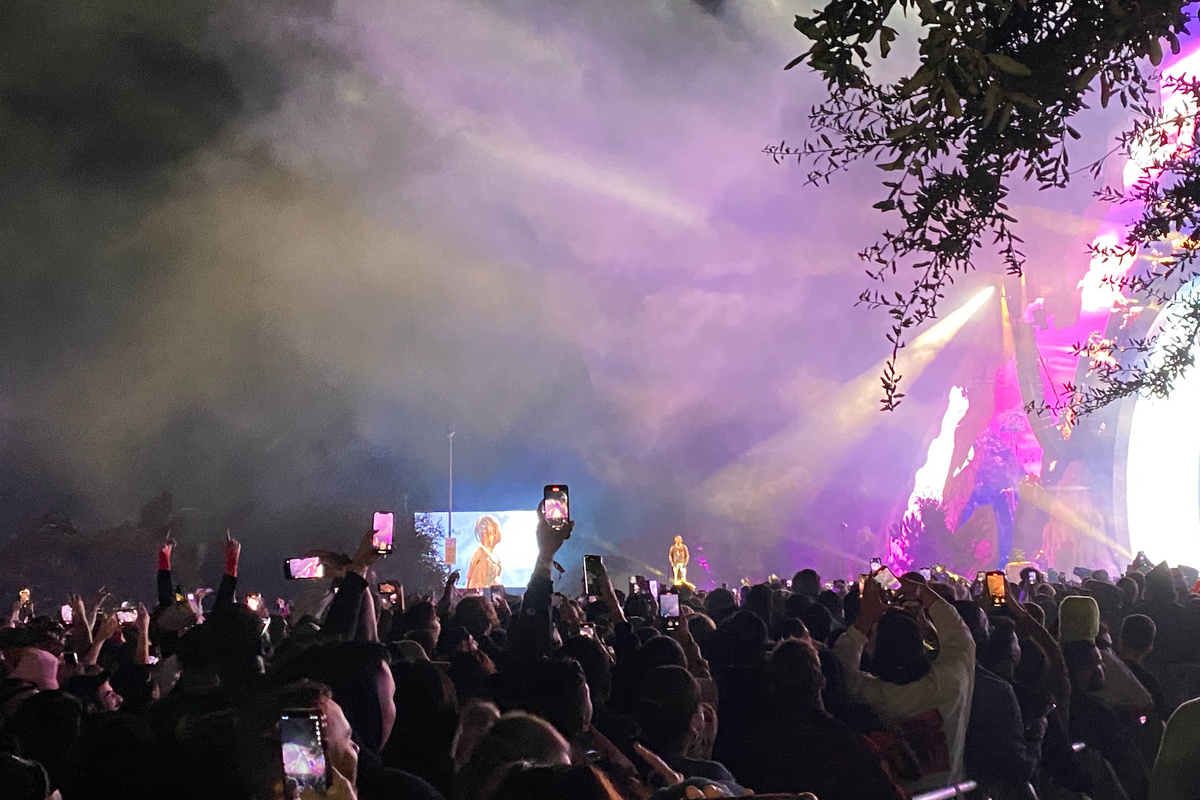 I went to Astroworld this weekend and haven't stopped recounting every decision I made there—thinking about every moment that led to the death of eight fellow festivalgoers and hundreds more injured.
It's haunting to see the videos that have circulated. I knew so little of what was happening that night, but it's a night that will live in my memory forever. Here's my recollection leading up to one of the most deadly music festivals in U.S. history:
Early signs of trouble can be seen in videos of people stampeding through the VIP entrance at 2 p.m. It was like a scene from the 2019 event, which I also attended. But at 3:30 p.m., it was an easy and calm entrance into the gates of NRG Park.
We almost immediately went to Don Toliver's set, who was to perform at 4:30 p.m. I stood in the back, right where it felt like the crowd ended, with my boyfriend. As soon as the rapper came out, there was this rush toward the stage and we opted to get pushed back rather than to fight closer. Close to the sound and camera systems in the center back, we were so tight we couldn't turn around. This is still almost nothing I'm sure to what would come that night.
Despite an extremely tight crowd (I had to let go of my drink because I didn't have space to hold it), mosh pits still formed. A group of under 5'4 girls next to us looked to be in distress as it was getting harder to breathe. But the crowd eased. I would later hear similar stories of people requiring medical attention after this set.
As Don Toliver took the stage, the crowd's energy amped up. (Sonia Garcia)
During Toliver's set, a medic worked their way through the crowd and rolled out a 20-something-year-old who was close to passing out. It was hard to tell if it was from alcohol poisoning or heat exhaustion. Sadly, that too was not an abnormal sight at this kind of festival.
At around 6 p.m., we were in place for Travis Scott's performance. We thought about a spot close to the stage, but decided further to the right, along a rail that separated General Admission from the photo pit and VIP watch area. We had a good view of the stage and more importantly, we knew we'd be safer from aggressive festivalgoers that seemed to be unhinged after last year's canceled event. It would turn into the smartest decision of the day.
Also, as nefarious drugs get brought into the conversation, it should be noted, a young guy came up to us before it got dark outside, holding his phone up with "LSD $15" on it and asking people to buy. Never had I seen anything like that out in the open at a festival.
At 8:45 p.m., the crowd was visibly riled up. I witnessed hundreds jumping into the VIP area on the right side of the stage and security looking overwhelmed. Eventually, they started tackling people and sending them back to the General Admission area.
People jumped over the General Admission barrier to VIP, hundreds getting away. (Sonia Garcia
And then just like the reports stated, there was this surge toward the stage around 9 p.m., when Travis Scott came on—I stayed put, gripping the fencing I was against. Around 9:30 p.m., a medic cart slowly pushed through the crowd, right past me—a trail of happy-go-lucky festivalgoers trailed behind it, hoping it would be their ticket to the front. Scott stopped the show for 20 seconds to make sure the person the medic was going toward got help.
The people around me and myself watched with confusion as Scott had a very shocked look on his face. I remember saying out loud, "What is he seeing, that we're not?" We weren't thinking it could be someone passing out, let alone multiple people passing out and dying by the end of the night.
By 9:38 p.m., the Houston Chronicle reports Houston officials said a "mass casualty incident" had occurred. I look at my camera roll now and see at exactly 9:38 p.m. I have a short video of Scott singing, and getting the crowd to sing, "Skeletons." It makes me disgusted that I had no idea about the deaths—that I was another festivalgoer who was potentially part of the problem.
I can't imagine being one of the brave people to help someone in need and even calling for the concert's end. I've seen the videos, but I didn't witness it as I was completely clueless in my safe spot on the festival grounds. There was no way for me to hear their voices pleading for the festival's end and nor would I have been able to do anything if I had.
The concert continued until its end with Drake surprising the audience, hyping Scott for being able to put on a festival like Astroworld every year. After Drake left the stage, Scott performed his last song of the night "Goosebumps," completing his set. He later said he didn't know about the deaths until he was off the stage.
We walked away after the last song, exiting toward Lantern Point Drive, again, no idea we were present during a mass casualty incident. I get this ugly pit feeling thinking about it now, but how could I or any of the people next to me know. There was no announcement or unconscious bodies on our side of things.
At our hotel, we ran into other festivalgoers who also had no idea; no one seemed to be distressed about the event. I opened Twitter for just a second and saw excitement around Drake making an appearance, I closed it before seeing any of the headlines.
It wasn't until the morning after, the family phone calls came in very, very early. I was beyond shocked and overall devasted by what happened. My heart hurts for the families who didn't hear back from their loved ones. And I couldn't believe I had no idea until that morning.
I've been unable to peel my eyes away from all the reports since—the first-person accounts, the horrifying videos, the details on the victims. No one should lose their life at a music festival and I pray nothing like this comes close to happening again.

Enjoying Austonia? Signup for our newsletter to get daily Austin news, straight to your morning inbox!