Get connected with our daily update
For over a year, Scott has been working for Facebook from the comfort of his Hyde Park home. And he's enjoyed it.
While he says he is more efficient from home, not everyone in tech feels remote work is sustainable. The future of office work in tech is an ongoing discussion where employees want the flexibility of working from home but some employers want to return to the office.
The transition out of remote-only work started in early summer for some companies, but some tech giants such as Dell Technologies, Apple, Google, Facebook and Amazon have pushed their reopen dates back to either January or another undetermined date due to Delta variant concerns seen over the summer.
Trying to find the happy medium between high productivity, social interaction, and offering flexibility is leading most companies to go in the route of—or at least consider—a hybrid model of work.
"Going in a couple of times a week but being virtual two to three times a week would be a good mix of seeing people in-person and doing meetings, but also having this nice work-from-home atmosphere as well," said Scott, who asked his last name not be used for potentially violating Facebook's media policy.

Employees want a balance
Scott says staying motivated was the main adjustment he had to make when going fully remote last March. He isn't alone—76% of employees typically enjoy working remotely, according to a survey conducted by Morning Consult published this month. An extra perk is getting to avoid a 20-30 minute commute to the office in Austin traffic.
Workers like Isaac Garza, a senior software engineer for a remote tech startup, operate more efficiently when working remotely. At the developing startup, he says he felt like he could easily work without being interrupted.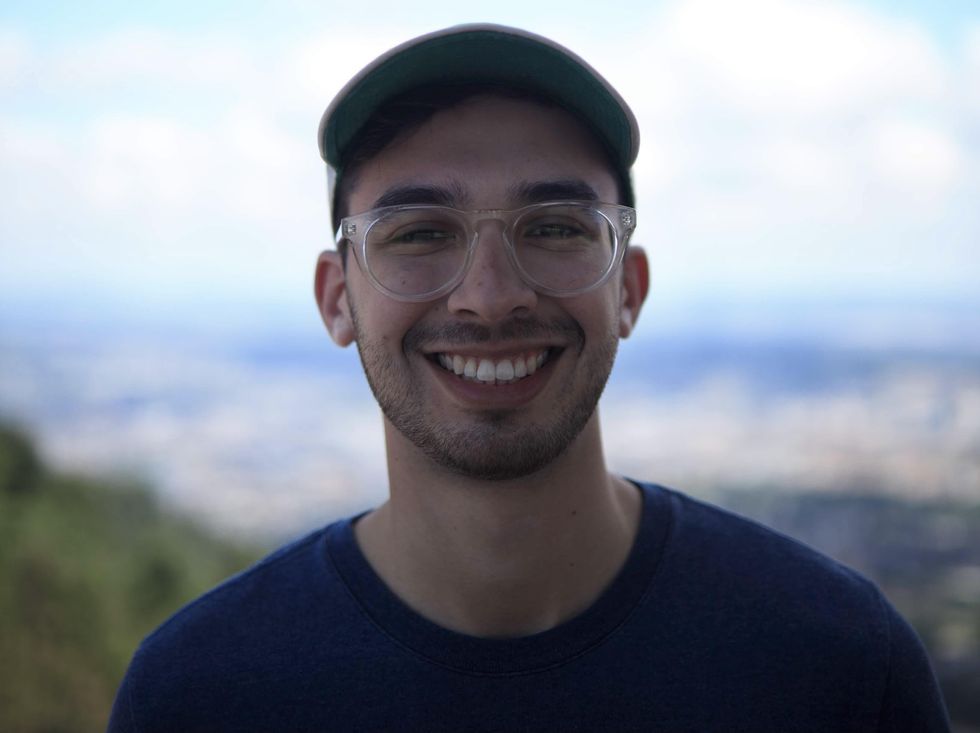 Issac Garza finds himself more productive working from home, but is also dealing with burnout. (Issac Garza)
In Central Texas, remote work and the flexibility it offers had a positive impact on employees' productivity, according to a study conducted by Movability and Texas State University, with 52% of the 732 respondents finding themselves to be more productive.

While it means great results for employers, the hybrid model would supply workers with what they miss from the office: talking with coworkers. It's that social interaction that makes company culture and was stripped from the work environment when businesses began working from home.
There's also the issue of work-life balance. Some employees like Garza have felt burnout from remote work. "I got into the habit of, at five o'clock, just closing the laptop," Garza said. "We don't have lives on our hands, so it's not necessary for things to be done right then and there all the time."
Companies weigh their options
Though hybrid models seem to be the perfect balance between the pros and cons of remote work versus in-person work, some companies are rejecting these hybrid setups. According to a survey conducted by Robert Half, only 18% of managers in the tech industry hope to implement hybrid models for their workplace, and 72% expect to be fully back in-office once COVID-19 restrictions lift.
In a Bloomberg article, Thomas Vick—a regional director at Robert Half—found that most companies in Austin have leaned toward either one end of the spectrum or the other: being fully remote or fully in-person. Some companies are pursuing long-term remote work as they aren't resigning leases on office spaces to help eliminate large costs. Others are pining for a return-to-office date because larger tech companies spent billions of dollars on these new office spaces and want a return on their investment.
As COVID cases decrease and more are vaccinated, it could mean the tech industry has its eyes on retuning to the office. But the conversation of weighing costs—both financially and morally—and productivity levels will be just as relevant to find a meet-in-the-middle solution that could be hybrid work.
Those three giant spuds that adorn the roof of Couch Potatoes, 10500 N Interstate 35 Frontage Road, are moving from their eye-catching highway spot to COTALAND, the Circuit of the America's new amusement park.
The move started Friday morning by Austin-based Matriarch Metalwork, who will handle the move of the 34-foot long, 22-foot tall statue. The potatoes will be on display at the park on Oct. 22.
Opening in summer 2022, COTALAND will have more than 18 rides—three of them rollercoasters—and officials say they'll have more announcements coming in early 2022.
"We are thrilled our 'Couch Potato' will stay in Austin and better yet, at COTA's new amusement park—where they will be viewed and enjoyed by thousands of guests throughout the year," co-owner of Couch Potatoes Brian Morgan said.
In addition to the new space, the couch potatoes are getting a makeover—a new sofa that will allow the statue to move more freely among the grounds. The gigantic old sofa officially needs a new home and interested parties should email bigmove@austincouches.com.
COTALAND is a fitting home for the "largest sofa in Texas," possibly the world but "it's hard to get the Guinness book people out to see it," as it was designed by a retired amusement park designer.
An Austin staple, the statue sat on southbound I-35 for eight years between Austin and Round Rock city limits. The sign includes three potatoes—one for each of the furniture store founders.
Ten months into the year means you're probably in need of some serious vacation time but you may not be able to book a trip to Hawaii just yet. Luckily, we've compiled a list of the best tiki bars in Austin to be your own mini-vacation away from work—so bring out the grass skirts and Hawaiian shirts!