Get connected with our daily update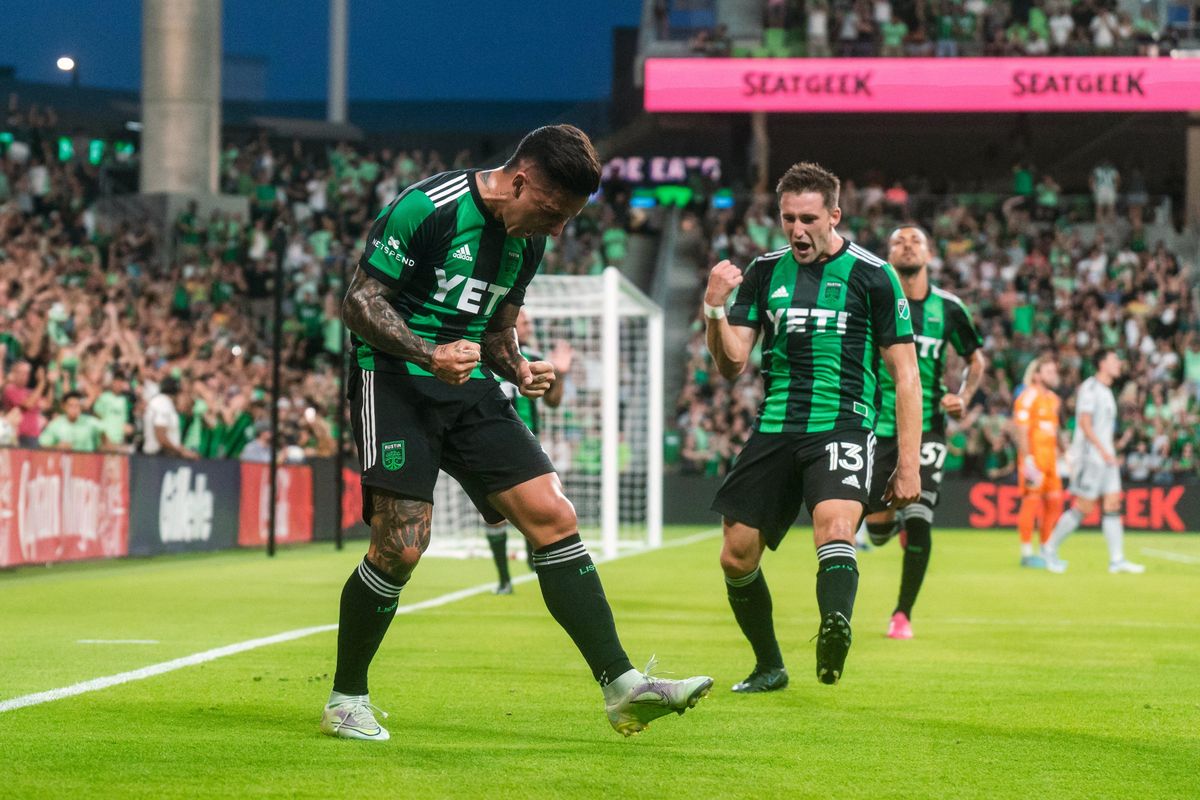 The San Jose Earthquakes rocked Q2 Stadium Saturday in a night game ending in a 3-3 tie.
FC's Julio Cascante scored 6 minutes in, followed by two San Jose goals and two more FC scores from Sebastian Driussi for a 3-2 halftime FC advantage. In the second half, the Earthquakes scored with 2 minutes left in regular time to level the match. The mood was less than festive as the FC midfield defense showed cracks.
MVP-contender Driussi will have scoring help soon from recently-signed striker Emiliano Rigoni, who will join the team after his visa is issued.
Austin FC sits solidly in 2nd position in the MLS Western Conference, behind LAFC.
Saturday night set a Q2 attendance record and marked the 28th straight sellout.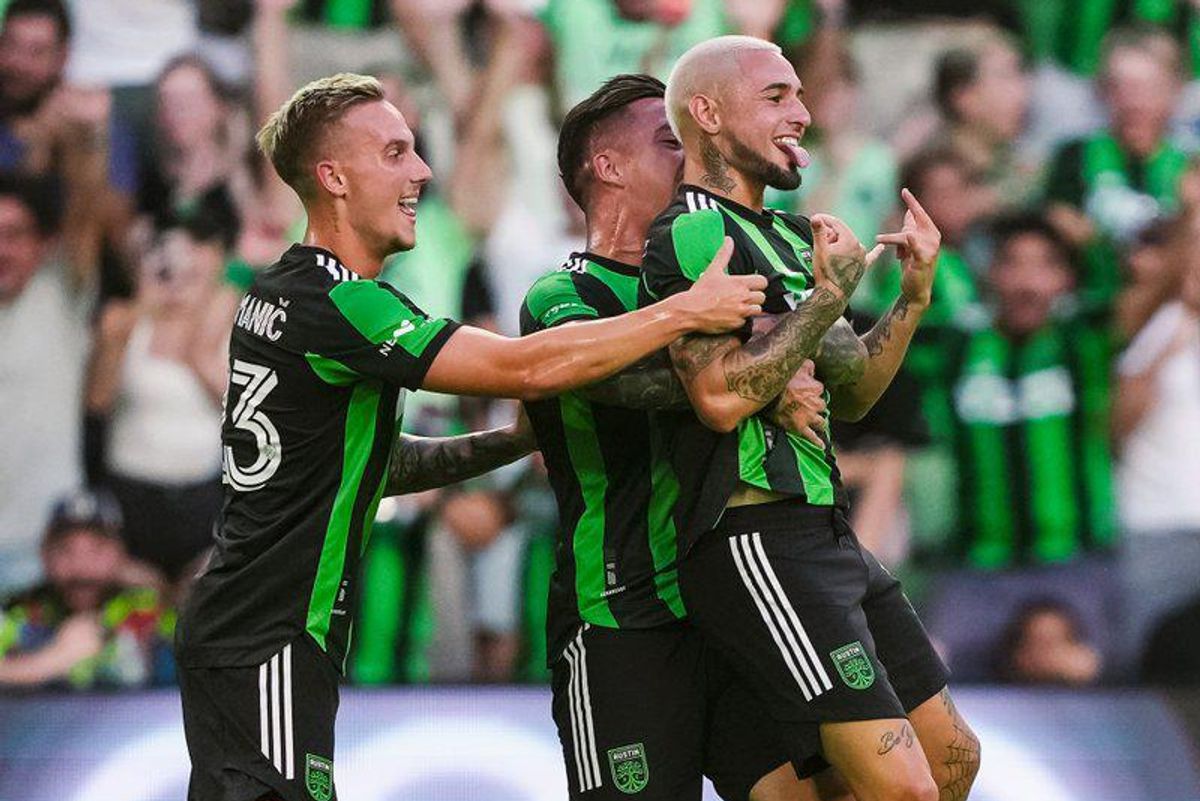 Austin FC took down the Houston Dynamo—including newly-minted Atletico Madrid star Hector Herrera—in a decisive 3-1 win at Q2 Stadium Tuesday night.
The club has secured four wins in a row, including three on the road, and leads the league with 41 goals. The Verde and Black once again sit at the top of the MLS West and will look to sweep their Texas Derby week with a win against FC Dallas Saturday.
Here's a look at the best moments of the match: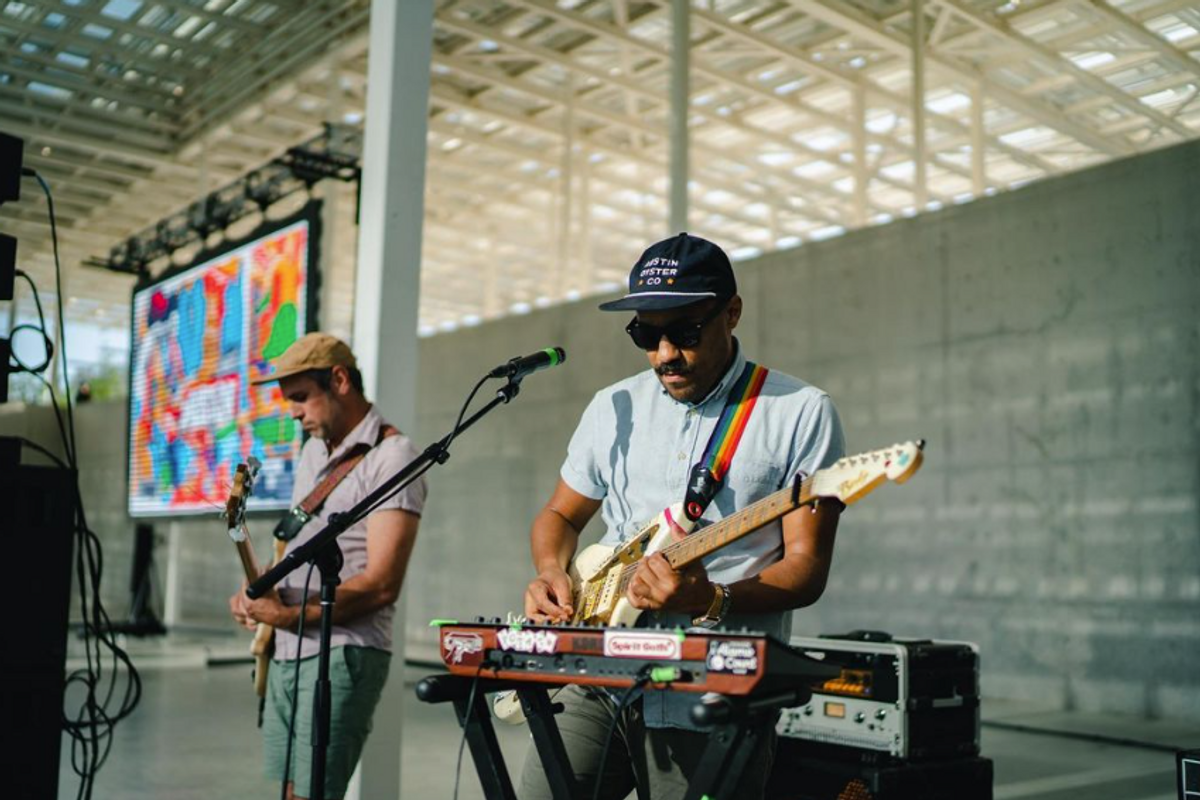 🗓 Friday
Enjoy the deep roots of Texas music with weekly live performances at Lone Star Court. Located at The Domain, there's always a tune for you to tap your foot to at the retro-inspired property. Every Thursday through Saturday, locals and travelers alike can enjoy live performances and specialty cocktails at the Water Trough. This week you can catch Drew Moreland, Julia Hatfield, and Clayton Gardner.
7-9 p.m. Thursday, 8-11 p.m. Friday-Saturday | 📍 Lone Star Court, 10901 Domain Dr.
🗓 Saturday
Austin FC is playing away this weekend at Atlanta's Mercedes-Benz Stadium but you can still enjoy those Verde vibes at Celis Brewery's official watch party. Support your local team and grab a brew as they take on Atlanta United FC.
Kickoff at 6 p.m. Saturday | 📍 Celis Brewery, 10001 Metric Blvd.
Cult classic mob drama "The Godfather," featuring the likes of Al Pacino and Robert De Niro, is returning to the big screen for its 50th anniversary. This weekend celebrates the filmography of Francis Ford Coppola as part of The Paramount Theatre's Summer Classic Film Series. Tickets are $11 each.
4 p.m. Saturday, 1 p.m. Sunday | 📍The Paramount Theatre, 10001 Metric Blvd.
Enjoy some of San Gabriel's "bedroom-pop," with a drink in-hand on Radio's airy outdoor patio, complete with food trucks Veracruz All Natural, Dee Dee Thai and Briscuits. Admission is free.
8-11 p.m. Saturday | 📍Radio Coffee & Beer, 4204 Menchaca Rd.
🗓 Sunday
Watch the classic musical surrounding the Von Trapp family live and on stage from Austin performers from the ZACH Theatre. You can see the show through July 24 and tickets start at $25.
Showtimes at 2:30 and 7:30 p.m. Sunday | 📍The Topfer at ZACH, 202 S. Lamar Blvd.
The Austin Chamber Music Center and Austin Shakespeare are blending music and poetry in their fifth annual collaboration, this time celebrating "The Winter's Tale." Tickets start at $30 and tickets for online on-demand access will be available on Monday.
3 p.m. Sunday | 📍Bates Recital Hall, 2406 Robert Dedman Dr.
Content marked with an *asterisk has been paid for to help Austonia keep producing free content.