Get connected with our daily update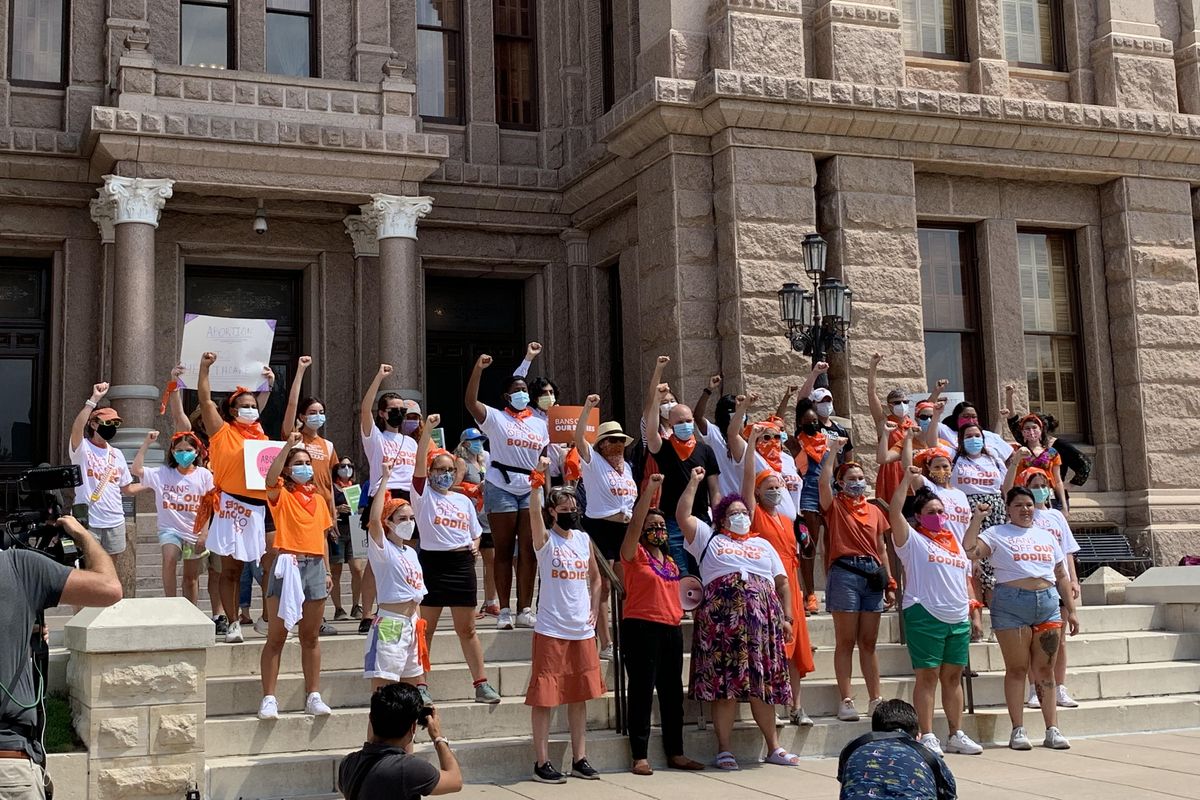 After a decade of steady growth, could Texas' new abortion law hinder Austin's Boomtown status?
The U.S. Supreme Court voted 5-4 to keep the law in place Wednesday, quashing any hopes from Austinites that the bill would be overturned. According to a poll by PerryUndem, 66% of college-educated workers said they would not take a job in a state that prohibits abortions after six weeks and around half of the respondents said they would move out of a state with such restrictions, coinciding with Senate Bill 8 that went into effect Wednesday in Texas.
Politicians and policymakers all over the U.S. and Texas opposed the bill, which is the most strict on abortion laws in the country, on social media, including President Joe Biden.

Texas law SB8 will significantly impair people's access to the health care they need—particularly for communities of color and individuals with low incomes.

We are deeply committed to the constitutional right established in Roe v. Wade and will protect and defend that right.
— Joe Biden (@JoeBiden) September 1, 2021
The vast majority of abortions occur after six weeks, as many women do not know they are pregnant before that mark. Local abortion providers like Planned Parenthood and Whole Women's Health are complying with the new law, making around 90% of the procedures are no longer permitted.

Austin has built a reputation as a hub for education in the South with one of the best public colleges in the nation, skyrocketing growth in the tech sphere and a growing urban population that is attracting talent from the Bay Area, New York City and Chicago. But the poll reported that 80% of respondents said they do not want Roe v. Wade to be overturned—the same amount said they felt that abortion rights were a core part of women's rights.
About 73% of working women and 53% of working men said they wouldn't even apply for a job in a state with a comparable ban. The new bill will not prevent abortions—around 51% of people in Austin have a bachelor's degree or higher and earn an average of $72,000 annually, which is more than enough to take a trip to a neighboring state for a procedure.
Around 65% of women work in Austin, the majority clustering from ages 22-44, according to the Census. Around 73% of the incoming workforce from Gen Z said they would not take a job in a state where their reproductive health was at risk. Likewise, 69% of millennials said the same.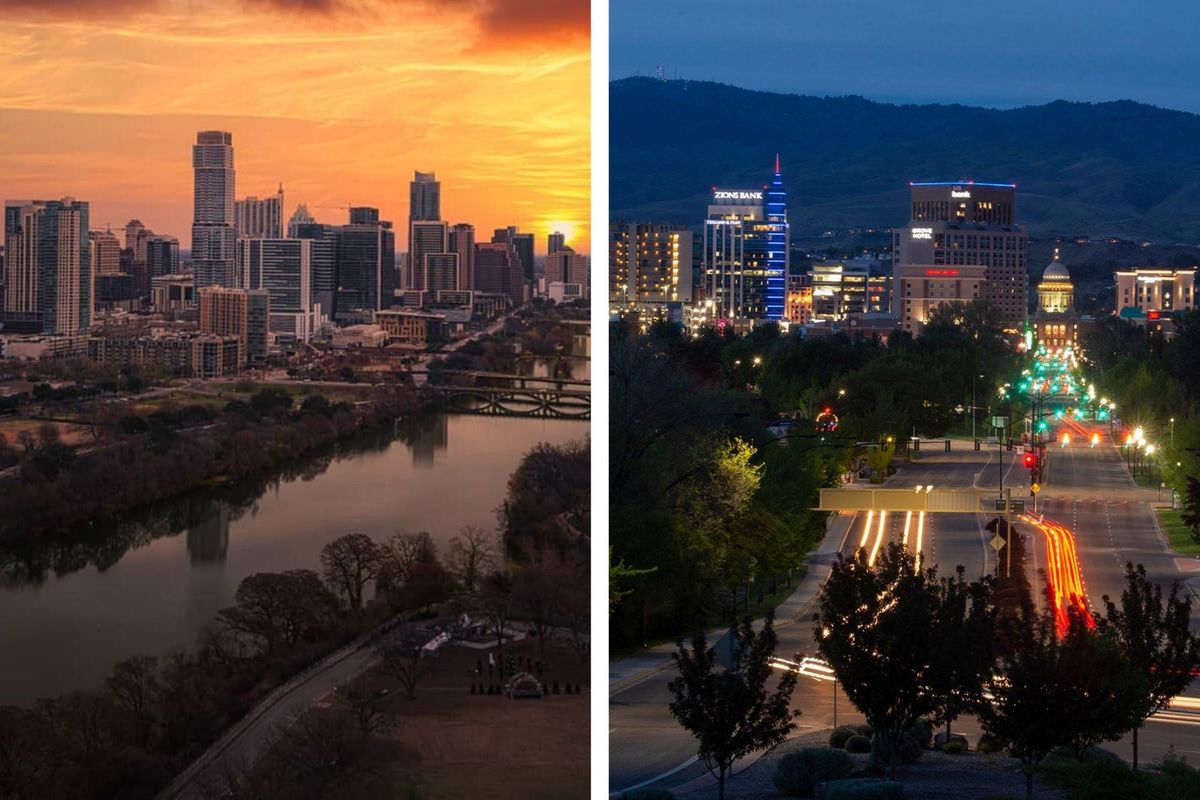 What has booming population growth, a bustling outdoorsy scene and new trendy hangouts at every corner?
Turns out that's more of a trick question than many Austinites might think.
Month-by-month, Austin seems to be at the helm of Texas' California migration and has seen itself cast as the United States' next Silicon Valley. But despite less attention, Boise, Idaho has much of the same talk—and they're growing at an even faster rate.
With a similar outdoor and music scene, competing population statistics and more odd coincidences—their original newspaper is even called the Idaho Statesman—the two cities share more similarities than they might at face value.
Here's a look at how both cities are welcoming their unprecedented growth while grappling with not-so-unique growing pains.
"Don't California My-"
Idaho may still be thought of as a quiet farming state by faraway onlookers, but the state was the second-fastest growing in the nation with 17.3% growth in the past decade, according to the 2020 Census. The growth has mostly been fueled by migration to Boise from priced-out West Coasters and city dwellers looking for a slightly quieter life. Texas was just behind as the third-fastest growing state with 15.91% growth.
The Boise City metro was ranked the fastest-growing in the nation by Forbes in 2018 and has hardly changed pace. Austin and Boise often share top spots on national lists; according to Business Insider, the Austin-Round Rock-Georgetown, TX metro grew 33% in the past decade with a population of 2,283,371, while the Boise metro grew 24% to 764,718 residents.
Californians accounted for 10,073 new moves to the Boise metro in 2020, up 27% from the year before. Meanwhile, move-ins to the Lone Star State literally changed national politics as California lost a Congressional seat and Texas earned two in 2021, with many of those making their way to Austin. Each state even sports popular "Don't California My Texas" and "Don't California My Idaho" slogans for disgruntled natives.
They both even had one errant political candidate who suggested a wild idea to keep the Californians out. In 2020, a Boise mayoral candidate suggested building a wall to keep out Californians, according to a City Journal article. Sound familiar? In a similar vein, an Austin City Council candidate suggested the city put up a dome around the city to do the same in 2018.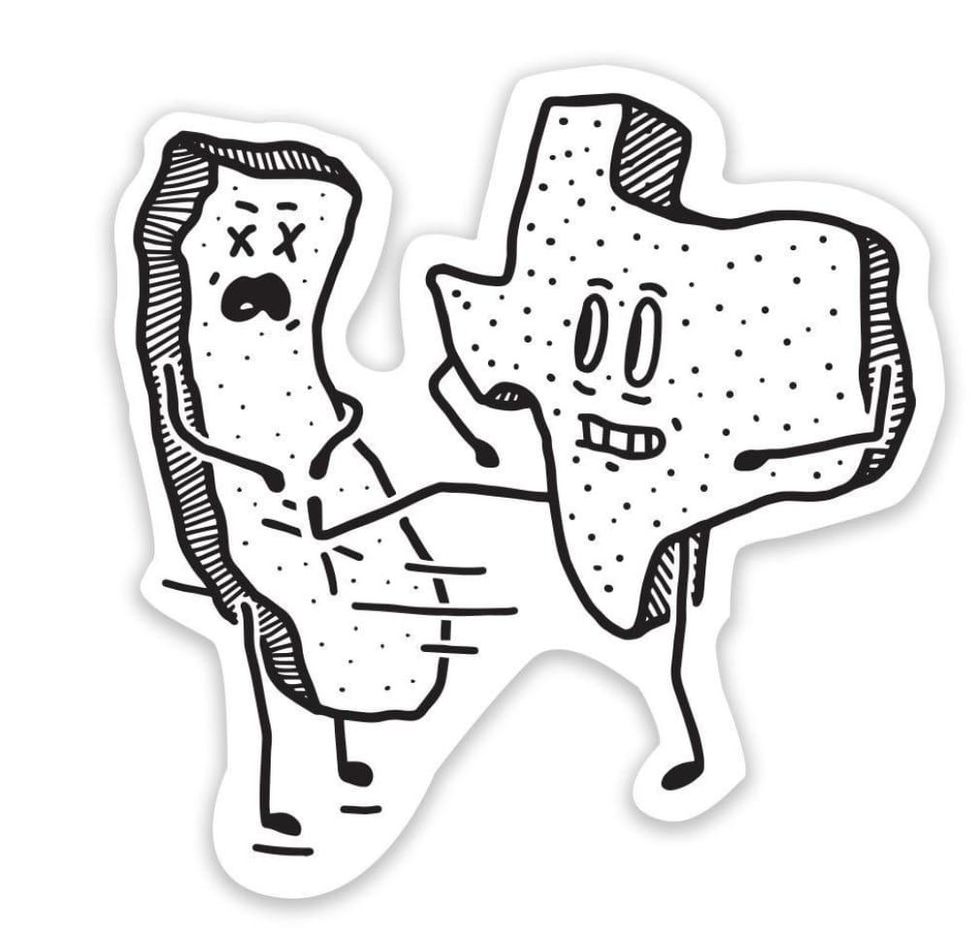 Many disgruntled natives criticize California migration with "Don't California My Texas" slogans. (Don't California My Texas/Facebook)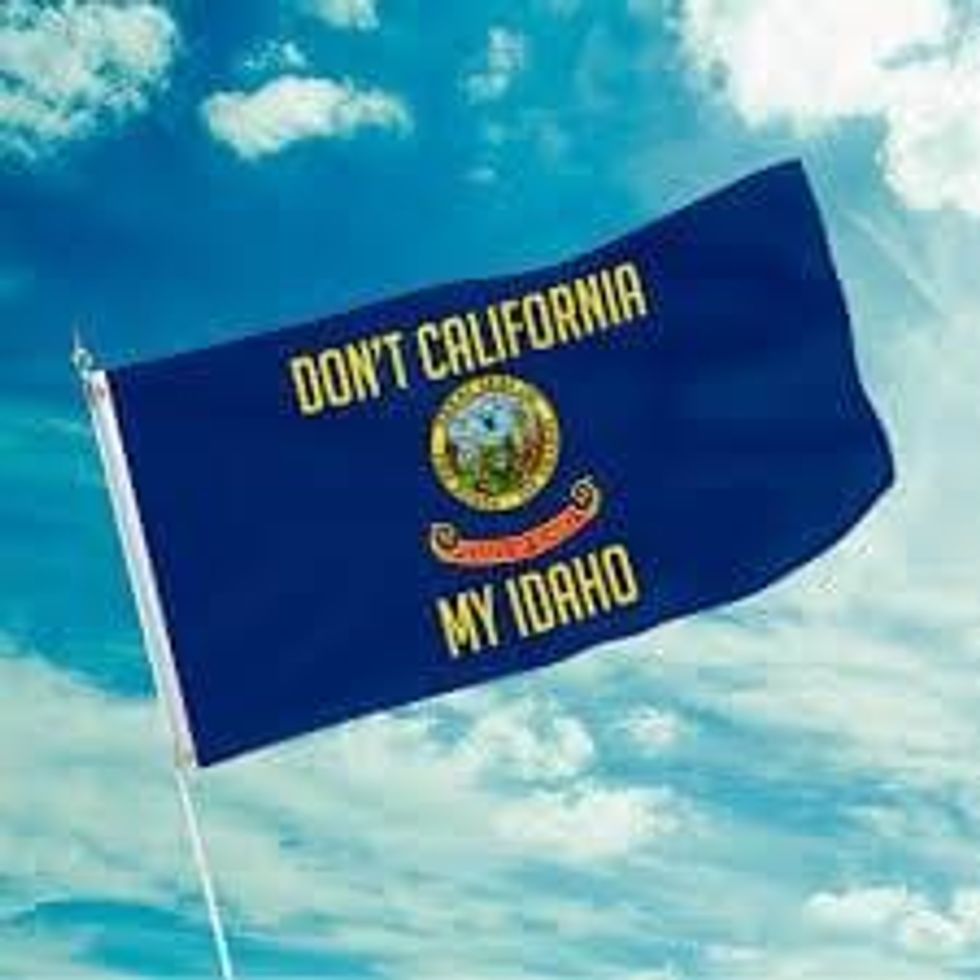 Similar flags are flown proudly in both Texas and Idaho. (Don't California My Idaho/Facebook)
Music, Greenbelts and river tubing
With its Barton Creek Greenbelt, picturesque Hill Country views and river tubing, Austin may think it has the Northwest city beat in the outdoors department. But Boise has eerily similar attractions; the Boise River Greenbelt, for instance, provides over 25 miles of hiking, biking and swimming through the city, while those wanting to take a signature Texas river tubing trip can take to the Boise River. The region swaps Hill Country attractions for Bogus Basin, a mountain resort that serves as a skiing hub in winter and hiking oasis come summer.

The Live Music Capital can even be compared to Treasure Valley's music scene; while not as reputable as the world-renowned Austin City Limits Festival, the city's annual Treefort Music Fest is growing quickly since its founding in 2012 and has been called "the west's best SXSW alternative."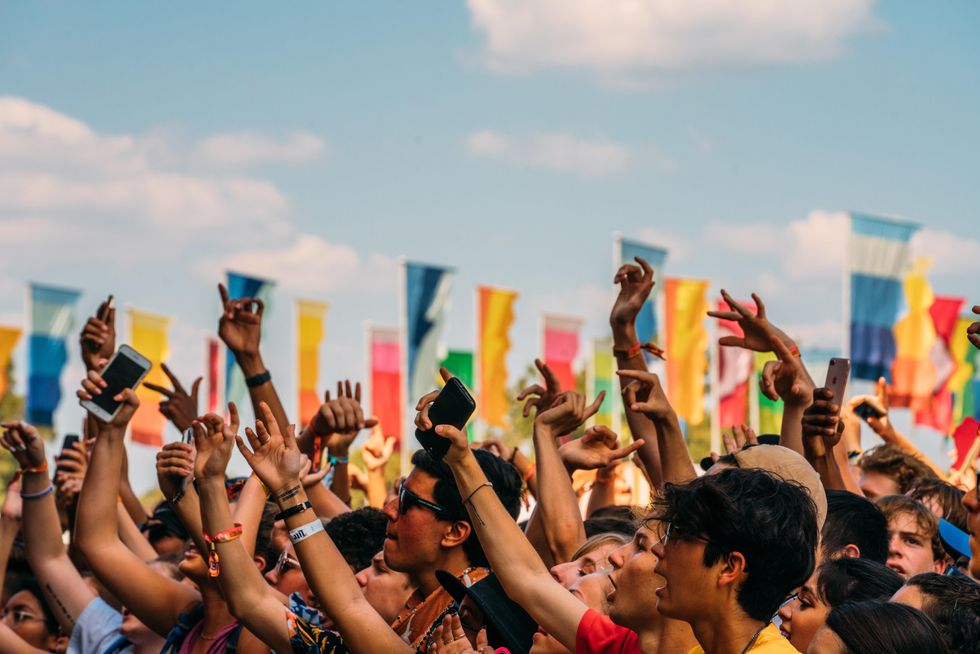 ACL is Austin's biggest festival of the year and features artists from around the world. (Greg Noire/ACL)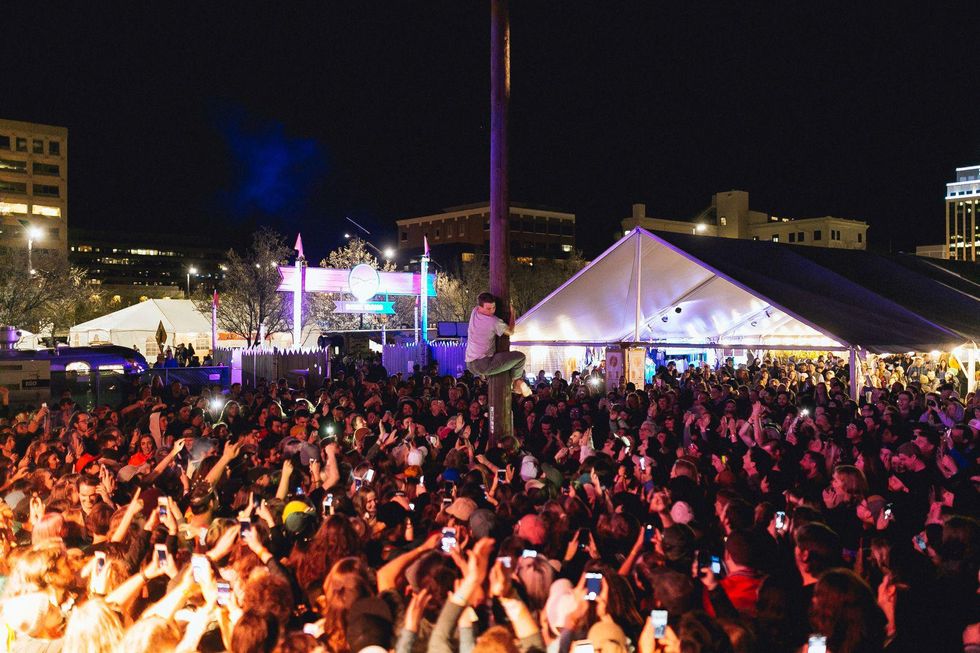 Treefort Festival is an emerging artist music fest set in downtown Boise. (Treefort Music Fest/Facebook)
Pushing outward
Each metro is pushing outward as well. Meridian, Idaho, the state's third-largest city that sits just minutes west of Boise, was the sixth-fastest growing large city in the nation by percent change from 2010-19, according to the U.S. Census Bureau. While Meridian grew by 48.3% in the past decade, Northwest Austin suburb Cedar Park was just behind with 44.2% growth in the same time span, while Round Rock was the 13th fastest-growing with 33% growth overall.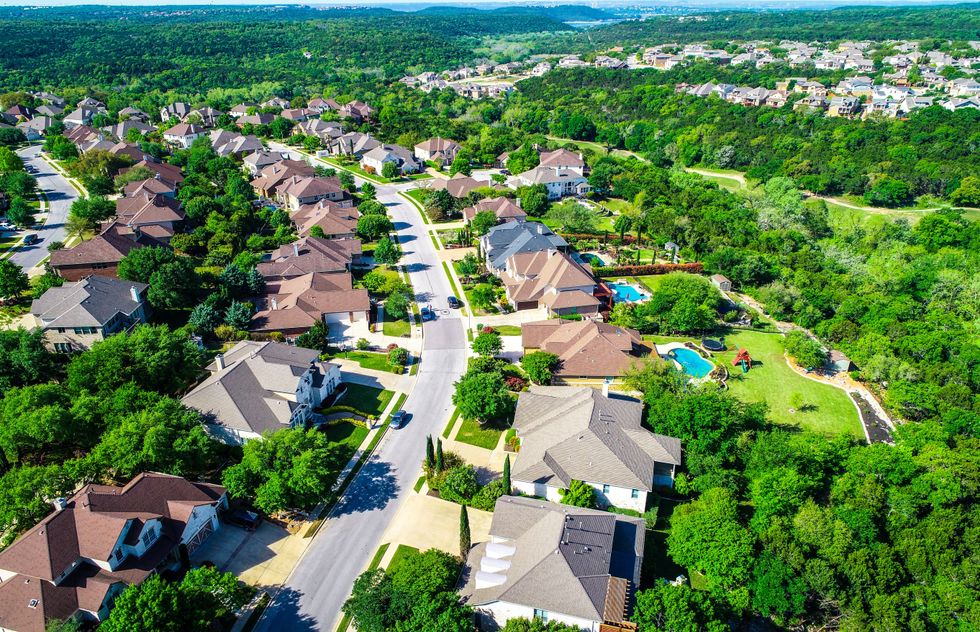 'This is a national issue': How Austin's affluent suburbs are thinking about the protests(Roschetzky Photography/Shutterstock)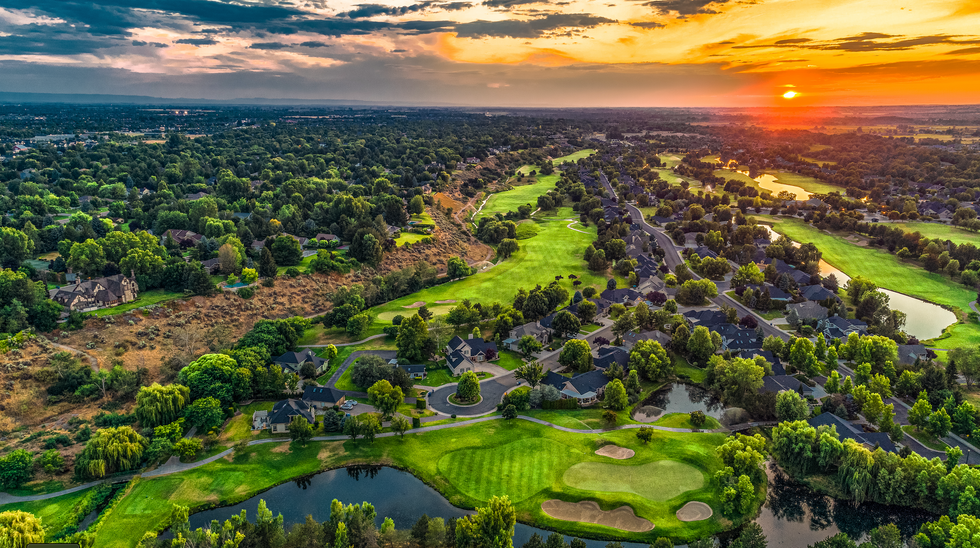 Tech influx
Austin, sometimes known as "Silicon Hills," has experienced a wealth of new tech HQs as tech giants and startups flock to the hub. With Tesla and Oracle making waves in the Texas Capitol, it might be tough for a smaller city like Boise to compete. But a few firms, including payroll provider Paylocity, have made the move to Boise, with significant investments from fintech company Clearwater Analytics as well.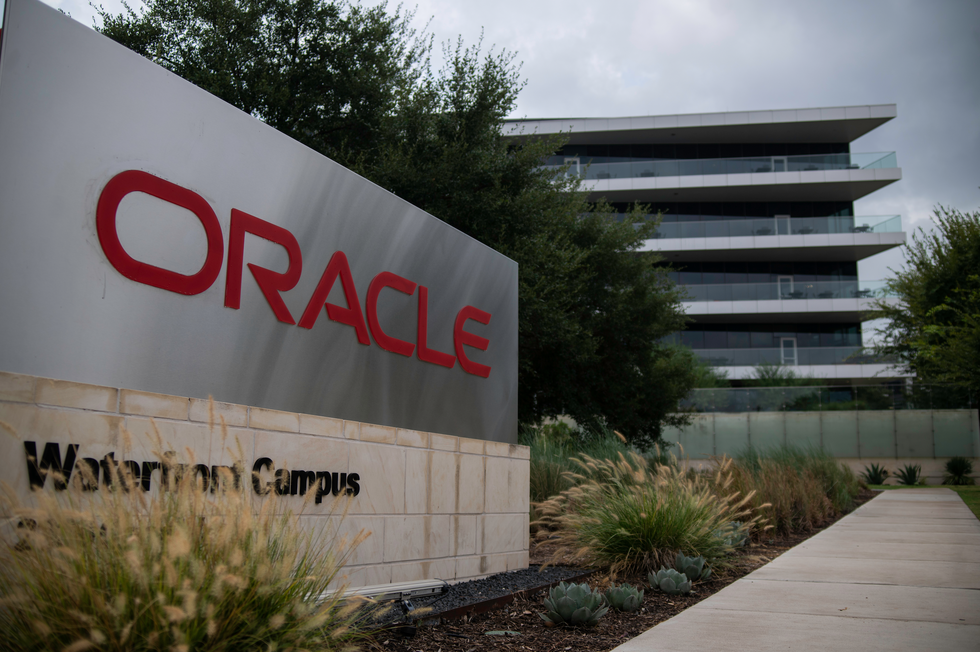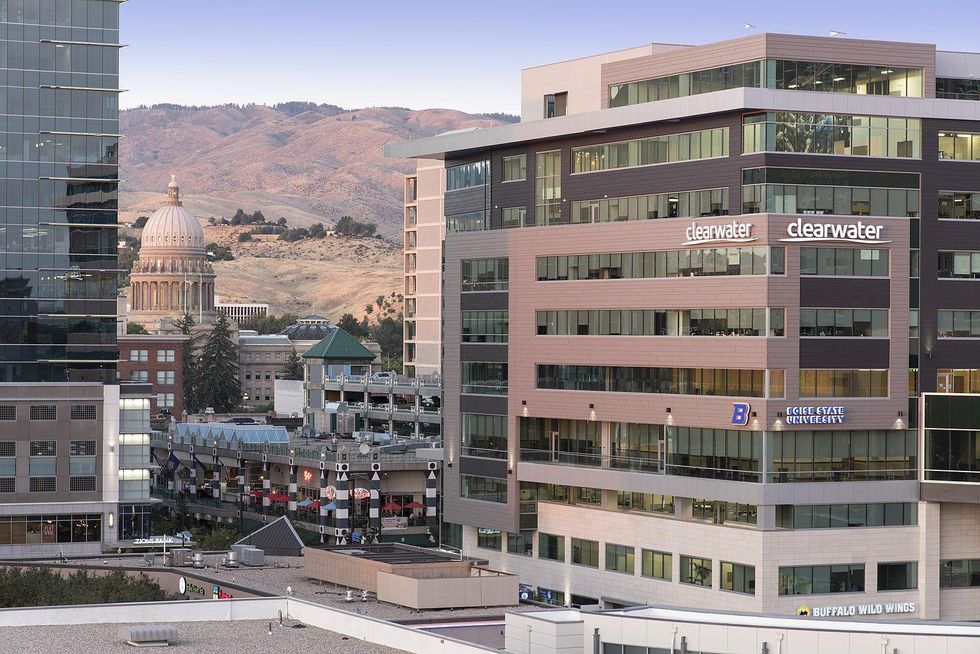 Growing pains
But everything isn't always peachy in these trendy new hotspots.
Affordability crises and infrastructure issues have racked both Boise and Austin. A 2019 report by the state of Idaho predicted that the region would add more than 100,000 residents by 2025, and the result of straining growth has been rapidly increasing rent.
A Forbes article ranked the city as the No. 1 housing market to watch in 2021, but current residents are feeling its effects. According to Apartment List, the city's rent increased more than any other city from March 2020-21 with a 39% rent jump. On Tuesday, the city said it would need 27,000 more housing units in the next 10 years to solve its housing crisis. The average one-bedroom rental in Boise costs about $1,500 monthly, $700 more than what the average Boise renter can afford.
Meanwhile, a new Zillow report says Austin could become the most expensive city outside of California as soon as the end of 2021. Austin's average one-bedroom rent is now just behind Boise at $1,442 a month, $367 more than what the average Austinite can comfortably afford. The median home price in the city of Austin hit an all-time high of $566,500 in May, rising more than $142,450 year-over-year, according to the Austin Board of Realtors.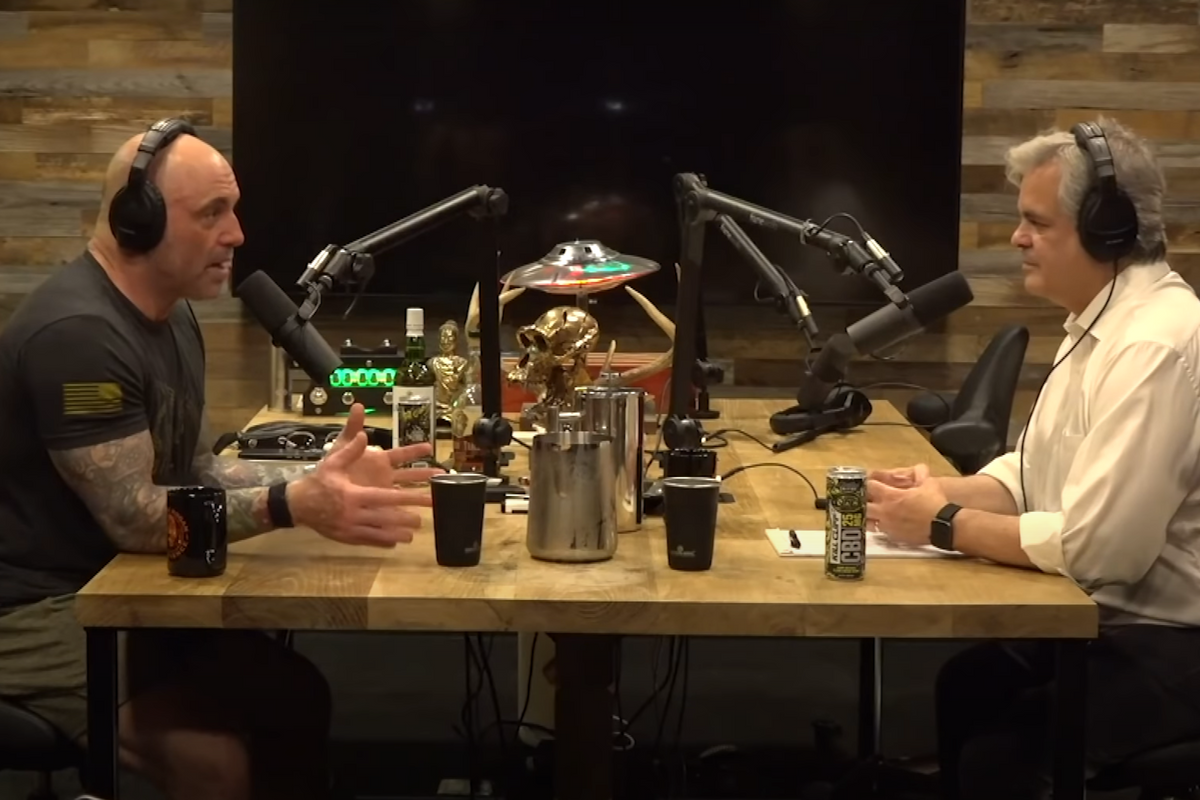 (Joe Rogan Experience Podcast)
In the hot seat, Austin's very own Mayor Steve Adler was the latest guest on The Joe Rogan Experience podcast, where new Austinite Joe Rogan grilled him on problems facing his new home.
Adler listed a wide array of problems he has faced in his tenure as mayor: historic storms, COVID-19, pushback to Austin's speedy growth and a hyper-politicized homelessness crisis.
With no holds barred, the pair laid out some of the most difficult moments of Adler's time as mayor but dedicated most of their time—40 minutes out of the hour-and-a-half-long episode—to discussing Austin's homeless situation.
Tackling homelessness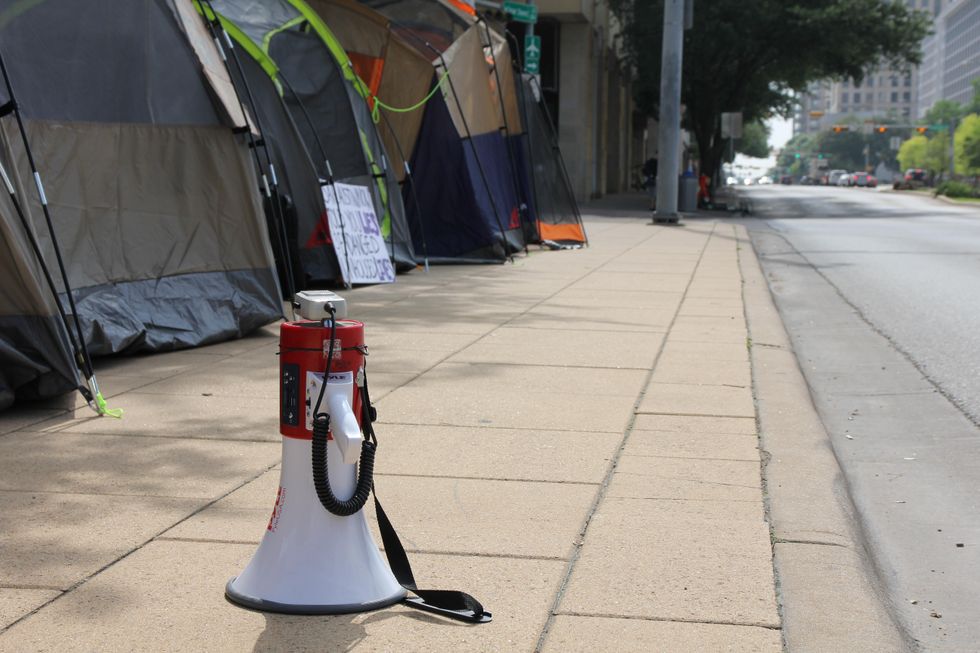 A homeless camp has surrounded Austin city hall since Prop B was passed, reinstating the camping ban. (Laura Figi/Austonia)
Recalling walking past "a village" of homeless people on 8th Street, Rogan said Austin's homeless crisis was "the biggest issue by far" over the last year.
"You've got places like San Francisco that have such tolerant policies toward homeless people that people gravitate to San Francisco to be homeless, which is really kinda crazy but true," Rogan said. "There's a fine line between helping and encouraging people to continue the lifestyle.
While Adler admitted he has wondered the same, he countered that California Gov. Gavin Newsroom lied to his constituents that Austin officials gave homeless people tickets to California. Plus, Adler said there's a 90-95% chance that someone who is given a home and wraparound services will reintegrate into society.
Rogan said he believes the freedom of being able to camp in the city appeals to a certain group of people, asking if there was a line where services encourage chronic homelessness. Adler said he taps information from experts but when he first took office in 2015, he said the camping ban caused a lot of anger, much like today.
"A guy came up to me after (a meeting) was over and he said, 'you're mayor, fix this, and if you don't I have a gun and I will fix this myself,'" Adler said. "That was the fervor and the feel."
Adler, whose final term ends in 2023, said his number one goal is to abate the issue to the best of his ability. He hopes to expand a nationwide program used in Austin to the general homeless population; the program reaches out to apartment complexes to house homeless veterans, offering to cover damage expenses with a private risk fund if the arrangement goes sour.
"If you can get (people) off the street, into a home with a job training program or even just stabilize them, get them what they need, real good chance they can get back into life," Adler said. "The longer you leave them on the street, the harder it is going to be for them to pull back."
"Utopia" Austin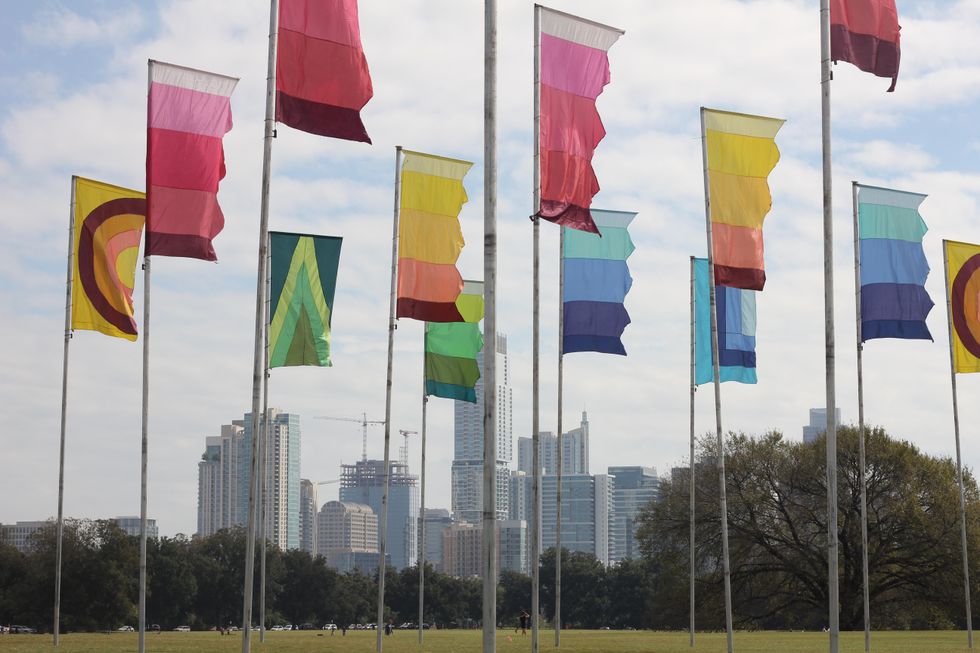 Austin is the fastest growing large metropolitan area in the country. (Laura Figi/Austonia)
Despite the city's ongoing struggle with homelessness, Rogan showered Austin with compliments.
"It's too good here, it's such a good city," Rogan said. "It's a utopian size city with great values, and really friendly people, and amazing restaurants, and a great art scene and music scene and now a great comedy scene."
Adler said with all the things going on right for Austin—"we have ... an economy that's on fire, we're the fastest-growing large metropolitan area"—one of the things going wrong is the increasing cost of living when everyone wants to move here.
Adler said for new transplants—like Rogan—the prices may not seem like a big issue.
"Housing prices are off the charts," Adler said. "For somebody who is just coming from California or New York, it looks like deals."
Adler said when he ran for reelection, one of the biggest favors he was asked was to stop the city from growing.
"There's only one way to really stop the city from growing: bring in crime," Adler said. "A desirable place is going to grow."