Get connected with our daily update
Early this year, Austonia acquired the long-dormant @austinist Twitter feed from New York Public Radio (@WNYC).
With leadership from prominent Austin journalist Omar L. Gallaga (@omarg), we brought Austinist back to life, trying to keep to the spirit of the original—tech, entertainment, culture, news and a wry approach.
Nothing's changing in that respect.
We like the Austinist name and would be happy to continue with it, but it's owned by New York Public Media, who graciously allowed us to use the name for a transition period that has now expired. There were once eight "-ist" local city sites, and NYPR owns the original, Gothamist.
So, today we're changing @austinist to @austoniatweets. Same approach, different name.
@austoniatweets will continue to be about life in Austin, stuff to do, and weird and funny things we find online that locals should check out. The @austonianews account will focus on breaking news and headlines from the website.
Help us keep the spirit of the account alive as it continues to bring you fun, lively updates every day about life in this crazy town.
Many thanks to @omarg for his revival and stewardship of the feed. He's funny and smart and knows Twitter as well as anyone. He's a busy journalist, and agreed to help us get this project off the ground. After seeing us through the transition, he'll pass the torch and curation to Austonia's Claire Partain (@partain_claire).
We'll see you on Twitter!
(Laura Figi/Austonia)
Put on your party hats—it's been a year since Austonia.com launched!
What a crazy year it's been, and we're glad we could be there for you every step of the way through a historic pandemic, election and winter storm.
On this celebratory day, Austonia is launching its membership program where you'll get some sweet perks for supporting us. We hope you'll celebrate one year by becoming a charter member today. Sign up here.
(Texas Parks & Wildlife Department)
Home to the Cathedral of Junk, Eeyore's Birthday Bash, Dirty Sixth and the Museum of the Weird, the Texas capital has earned its slogan, "Keep Austin Weird," which was coined by late native Red Wassenich in 2000.
The pandemic has temporarily closed some of these strange attractions, but the city's weirdness lives on. For new arrivals who are looking to understand Austin better, here is a field guide to some of the city's idiosyncrasies.
This week, you'll see stories useful for someone new to Austin in anticipation of Austonia's "How to Austin" event. To attend, sign up here.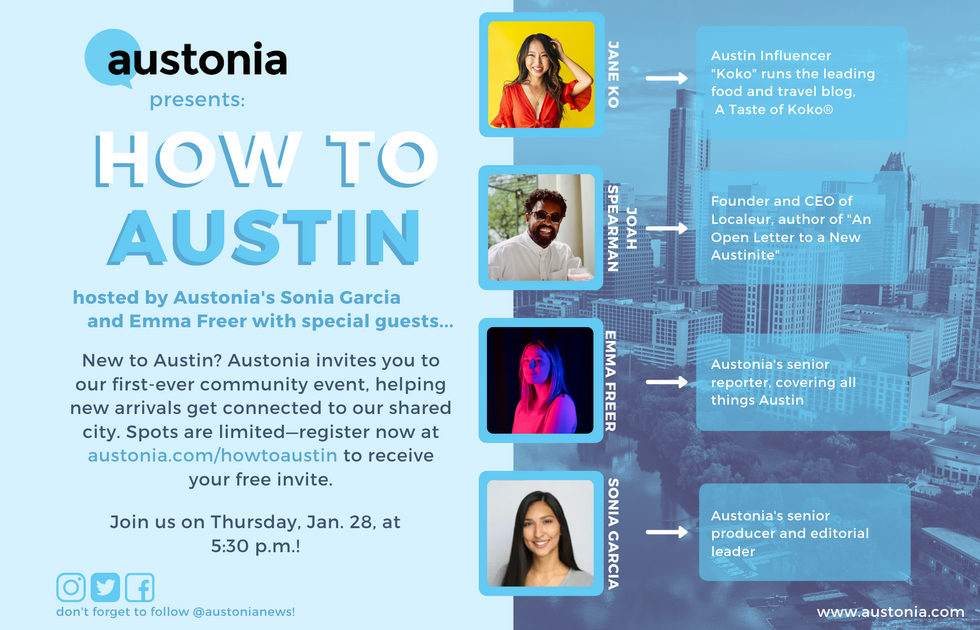 Animals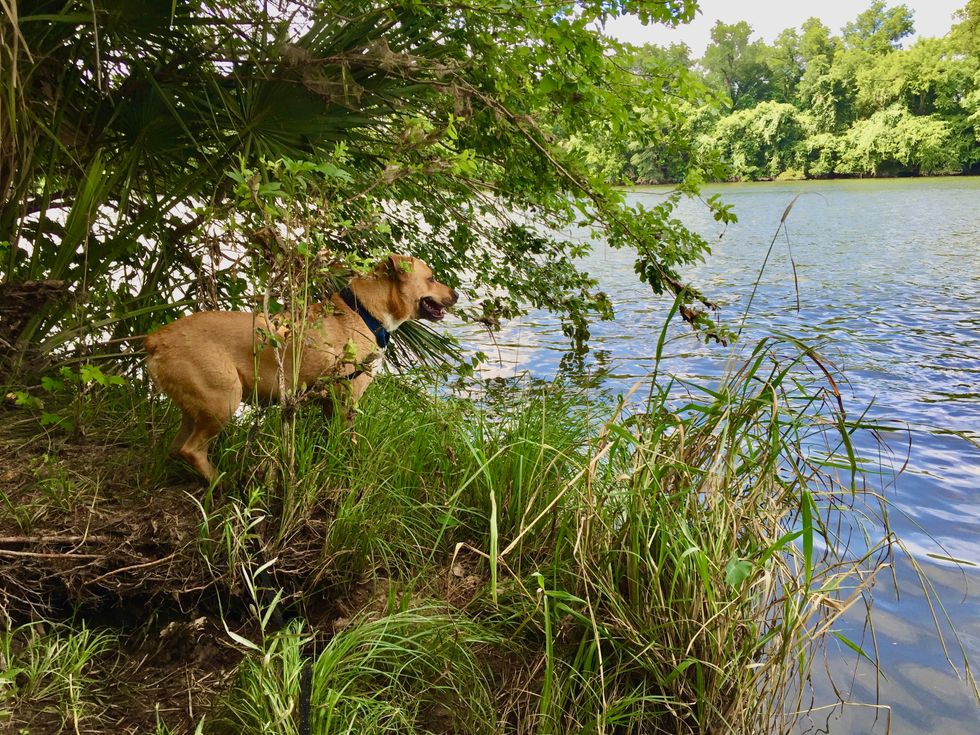 (Austonia)
Austin is the largest no-kill city in the country as well as second most pet-friendly, according to a recent study by WalletHub. Many Austinites are devoted supporters of local shelters such as the Austin Animal Center and Austin Pets Alive, serving as volunteers, donors and adoptive families. It's also not uncommon to see well-behaved dogs lounging outside coffee shops, on restaurant patios or running around Lady Bird Lake—with their owners, of course.
Wilder animals also call Austin home. As many as 1.5 million Brazilian free-tailed bats live part of the year inside the crevices of the Congress Avenue bridge. Grackles congregate by the dozens on electric lines at dusk, calling to mind a scene out of a horror movie. Monk parakeets, migratory birds introduced to Austin by humans, have been spotted all over town. And peacocks roam at Mayfield Park.

Attire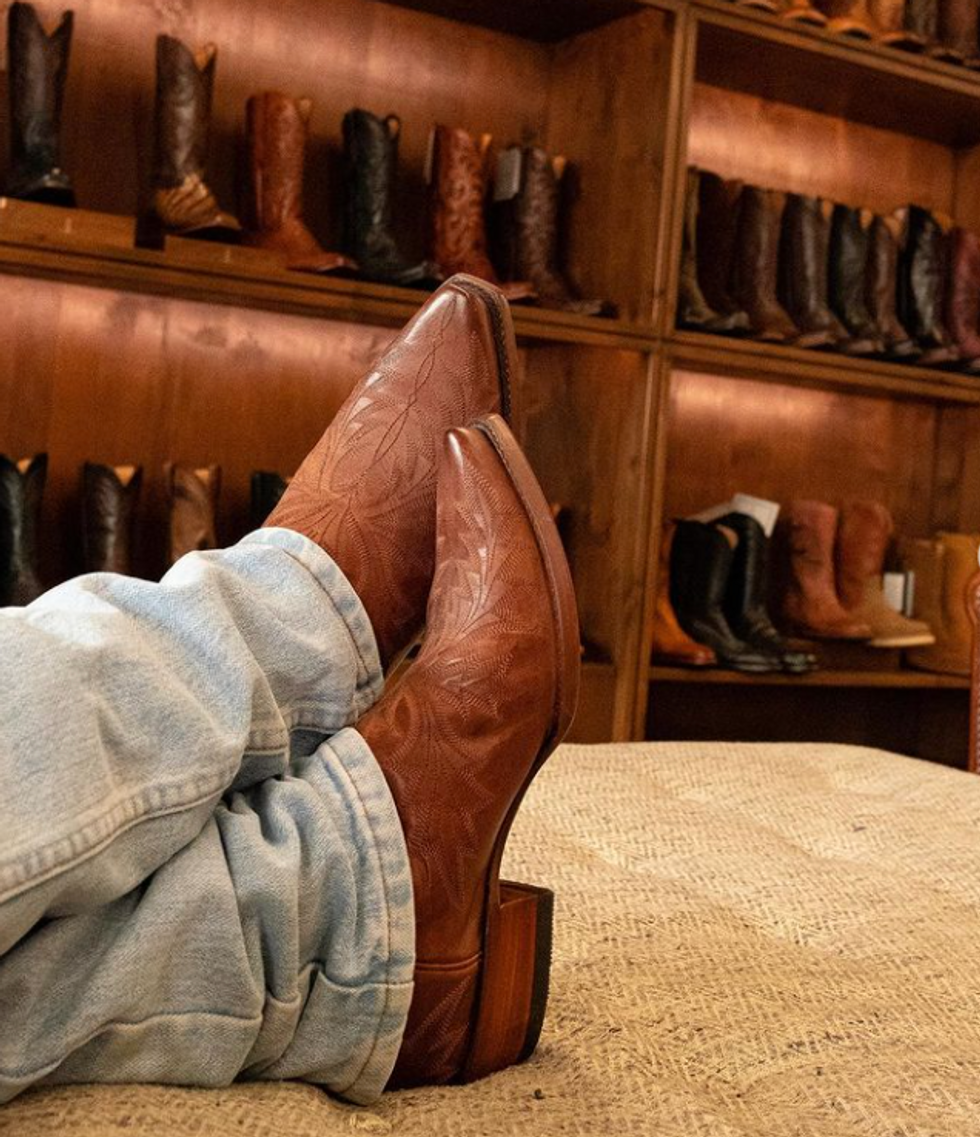 (Allen's Boots/Instagram)
Austin may be the capital of Texas, but cowboy hats are a rarity here. Trucker caps are more the norm.
And while there are more cowboy boots in Nashville, you can get yourself a pair down South Congress, where local boot sellers include Allen's Boots, Heritage Boot Co. and Tecovas. Women often wear them to Texas Longhorn football games and to jeans-and-cowboy-boots-themed events. And when men wear them, they usually wear "ropers, a shorter boot with a squared-off heel and a wider toe.
Jeans are acceptable anywhere, any time, even at church.
Food and drink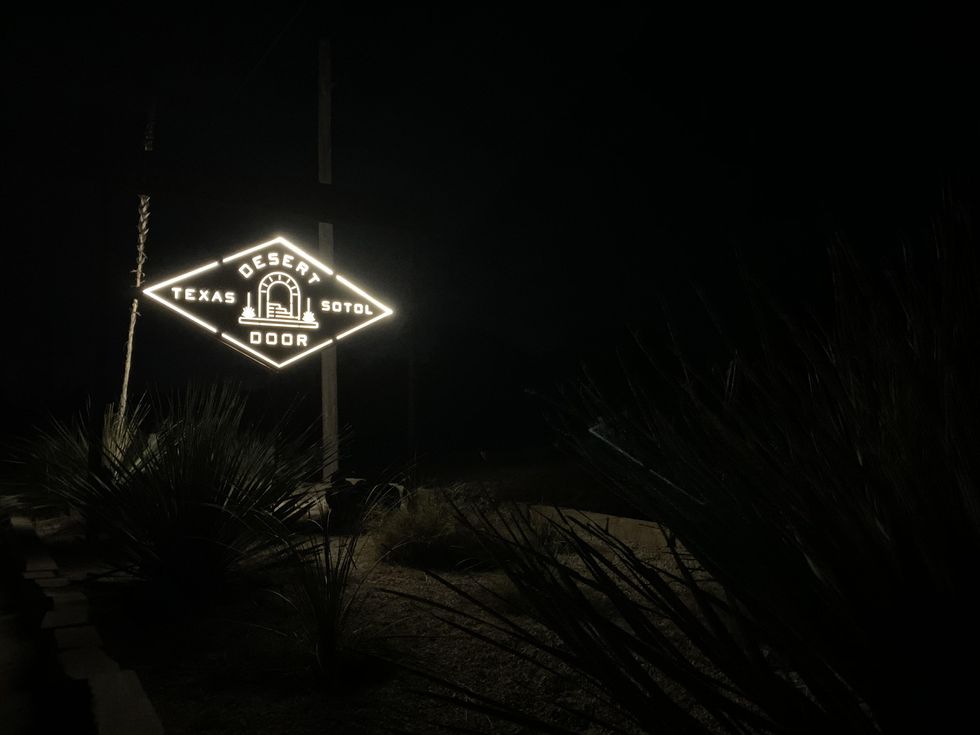 Desert Door distillery in Driftwood, Texas. (Emma Freer)
Austin staples include breakfast tacos from a local spot such as Tacodeli; kolaches, which nod to the Czech heritage of many Central Texans; queso, of which there are many varieties and favorites; and brisket, a Texas barbecue specialty that warrants long lines at places like Franklin, La Barbecue and Micklethwait.
When it comes to beverages, Austin is fortunately known for many, from craft beers brewed on-site to fresh smoothies whipped up at JuiceLand to perfectly roasted coffee to sotol distilled at Desert Door in nearby Driftwood. Pace yourself!
Frontage roads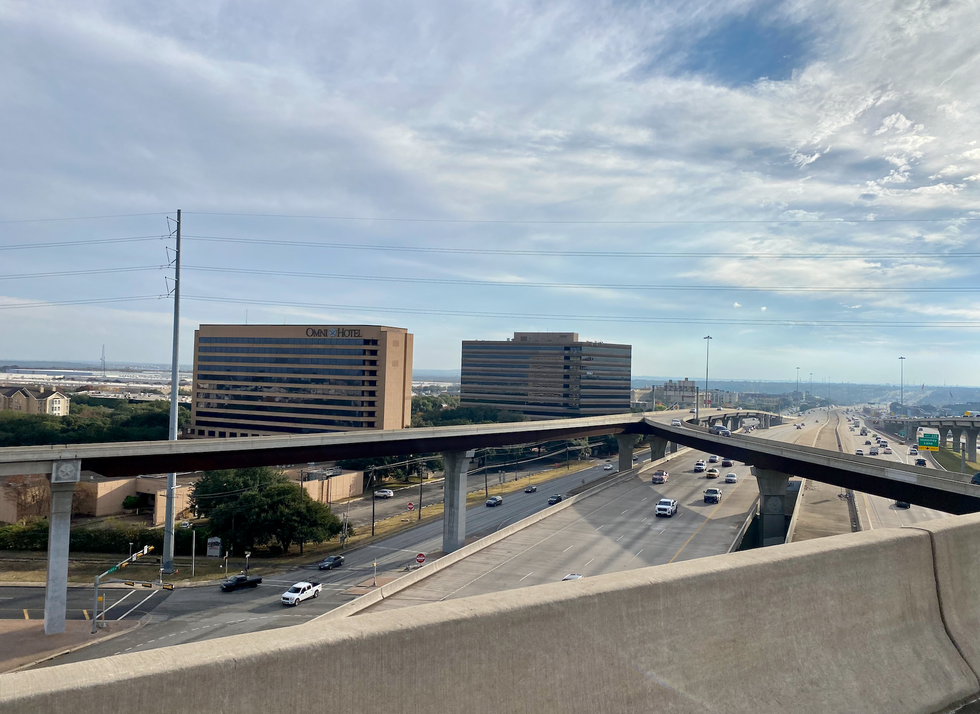 (Austonia)
Frontage roads, sometimes called access roads, service roads or feeders, run parallel to Texas highways and allow access to cross-streets and businesses. They also double the number of times you need to merge, are expensive to build and maintain, and can be very confusing to people from other states, almost all of which don't have them.
History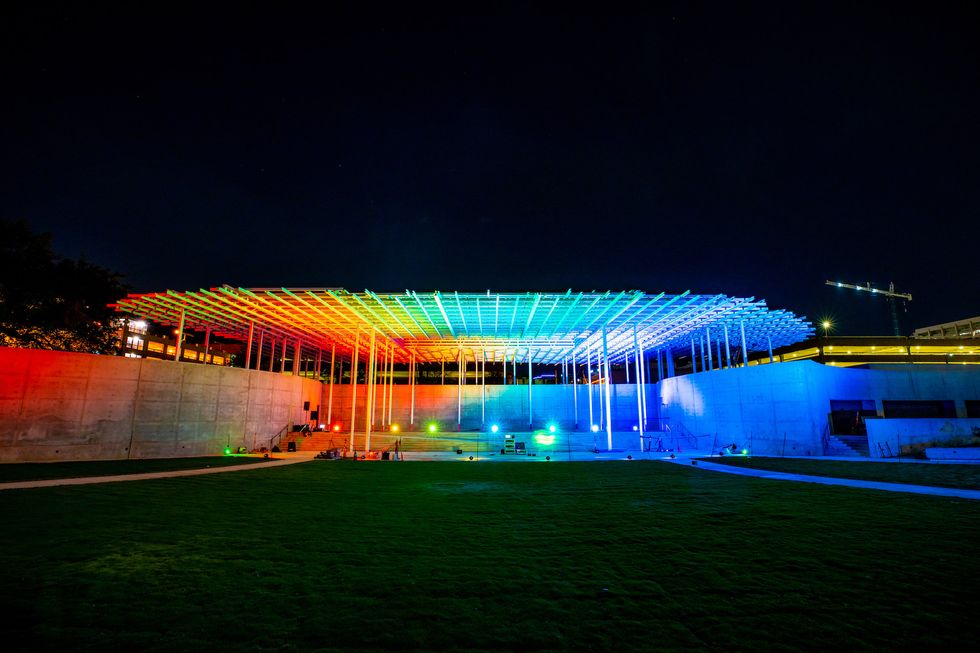 The new Waterloo Park in downtown opened for light-up sneak peek in December.
Originally a small community near the confluence of the Colorado River and Shoal Creek, Austin used to be called Waterloo, which may be derived from the battle where the English defeated Napoleon, according to the Austin History Center.
Waterloo was purchased by the Republic of Texas to serve as its capital in 1839 and renamed in honor of Stephen F. Austin, who colonized the Mexican-controlled region in the early 19th century and
defended slavery
in spite of Mexico's effort to ban it. The U.S. annexed Texas in 1845, and Austin became the state's capital the following year.
Icons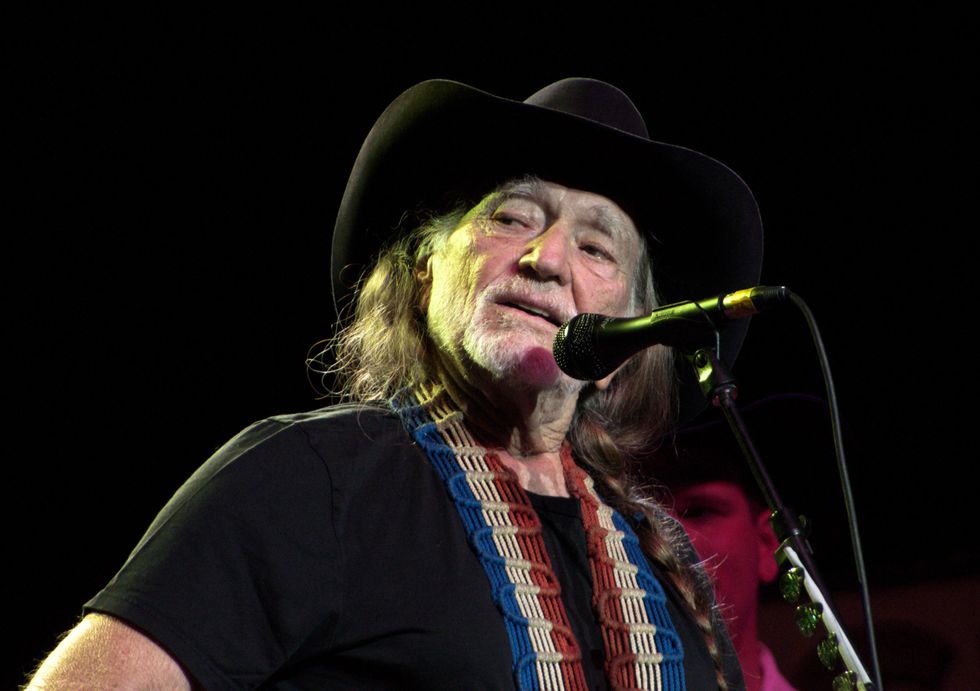 Willie Nelson(Wikimedia Commons)
Austin is home to an increasing number of celebrities and other high-profile folks, from Matthew McConaughey and Elon Musk to Kendra Scott and James Van Der Beek. But some people are in a class of their own, including beloved country music star and local vaccine recipient Willie Nelson.
Some other late icons include:
Civil Rights leader Barbara Jordan, who was the first Black person elected to the Texas Senate and the first Black woman from the South elected to the U.S. House of Representatives
Texas blues rocker Stevie Ray Vaughan, who performed at local clubs such as an Antone's and whose memory is honored by a statue along Lady Bird Lake
Richard Overton, who was the nation's oldest World War II veteran and a beloved Austin resident
Darrell Royal, who coached football at the University of Texas from 1957 to 1976 and won more games than any other coach in Longhorns history
Nomenclature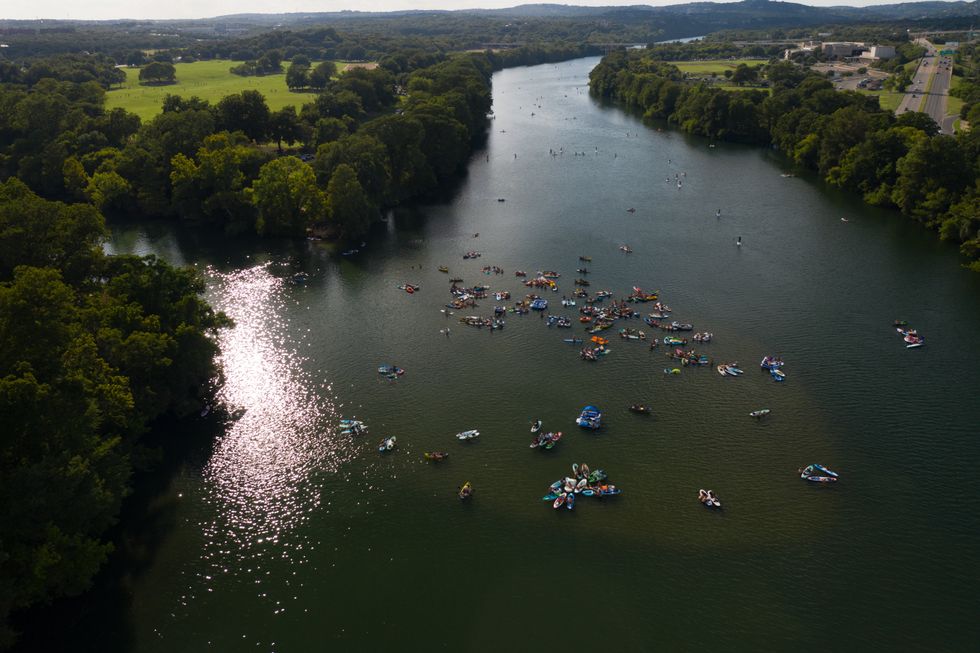 "Party Island" on Lady Bird Lake, seen from above on Aug, 8, 2020. (Jordan Vonderhaar)
Some people feel strongly about South Congress and consider it touristy at best—and sacrilege at worst—to call it by its marketing name SoCo.
Austin roads have a funny way of going by multiple names, which can be confusing even to drivers who are familiar with the city's streets. MoPac, named after the Missouri Pacific Railroad along which it runs, also goes by Texas Loop 1. The Capitol of Texas highway is more commonly known as 360. I-35 is called all sorts of things, many of them unprintable. Many smaller roads have both a name and a number, such as Bee Cave Road in West Austin, which is also called Ranch to Market 2244, RM 2244 and Bee Caves Road.
Similarly, many east-to-west downtown streets have both a name and a number. First Street is always known by its proper name, Cesar Chavez Street. Sixth Street will do, but it is also sometimes called Pecan Street. The portion between Congress Avenue and I-35 serves as an entertainment district and is mostly referred to as "Dirty Sixth," for obvious reasons. Locals over 25 years old are more often found on West Sixth—or west of Congress.
There's also the issue of Town Lake, as many long-time locals know it, which was renamed Lady Bird Lake, after former first lady Lady Bird Johnson, who helped beautify it.
Pronunciation 
Like most places, Austin has its idiosyncrasies. Some of the odd local pronunciations have to do with the Spanish origins of many street names. Central corridor Guadalupe, which sounds lovely in Spanish, becomes the pedestrian GWAD-ah-LOOP—or just GUAD—in the mouths of many Austinites.
You can try to show yourself as a local by using the older (and sometimes preferred) pronunciations of names that have since changed. After considerable research, and for reasons of equity, Manchaca Road—pronounced MAN-shack—is now Menchaca Road, or Men-CHAH-kah. But for many residents, old habits die hard.
Another tough name is the street and corresponding river just outside of Austin: Pedernales. Memorize how it should be said. Don't think about it, just do it: PUR-den-nal-ehz.
Don't worry about how to pronounce the name of the Mueller residential and commercial area in Northeast Austin. MULE-er, MEW-ller or MILL-er will all do. Nobody knows.
Sports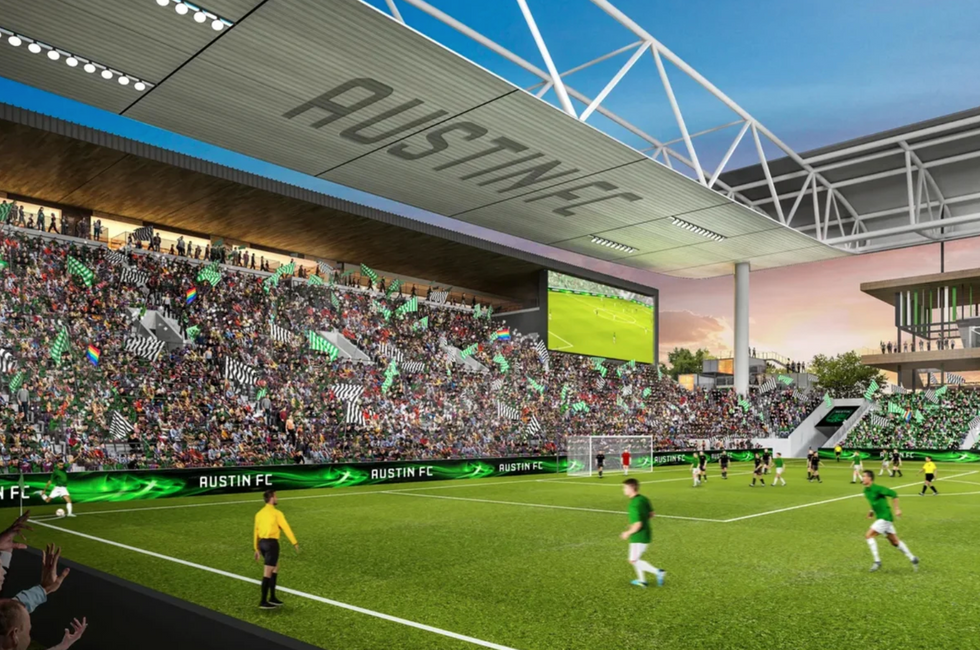 (Austin FC)
In addition to many recreational leagues, whose members play volleyball and flag football at public parks all over town, there are also some professional teams who represent Austin.
Major League Soccer club Austin FC will start their inaugural season on April 3 at the newly named Q2 Stadium; it is the first major league sports team to represent Austin and has gained a substantial fan base in the community
United Soccer League club Austin Bold FC, founded in 2018, plays at the Circuit of the Americas' Bold Stadium
United Women's Soccer team FC Austin Elite plays at the Round Rock Multipurpose Complex
Minor League Baseball team the Round Rock Express plays at Dell Diamond
NCAA team the Texas Longhorns play football at Texas Memorial Stadium, basketball at the Frank Erwin Center and baseball at UFCU Disch-Falk Field
American Hockey League team the Texas Stars play at Cedar Park Center
Go teams!
Now that you look the part, make sure to check out our guide to civic issues in Austin: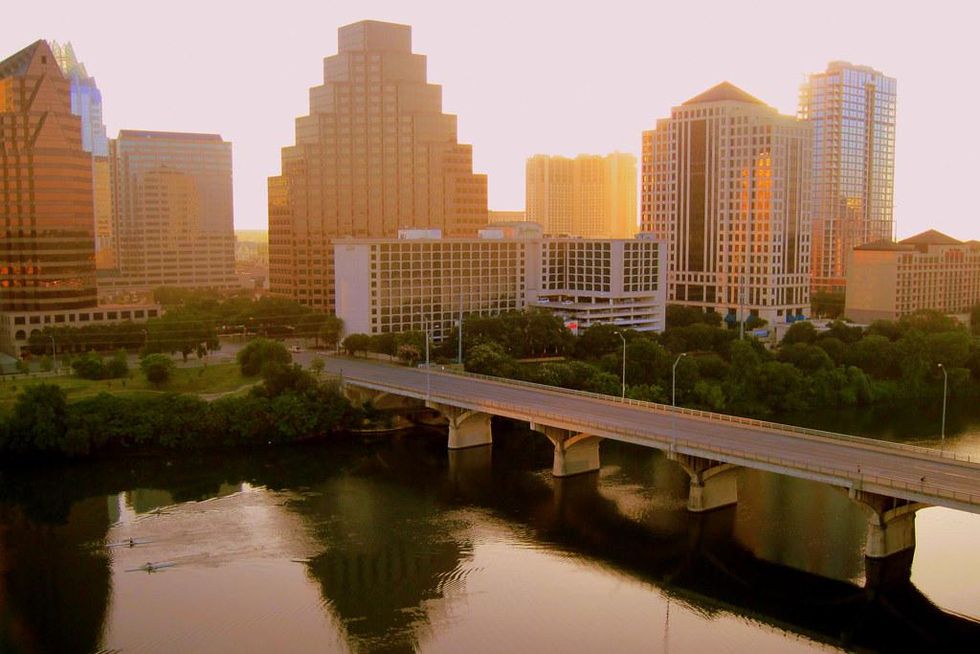 New to Austin? Here are 9 things you need to know(Stuart Seger/CC)
(Emma Freer/Austonia)
My first day of work at Austonia was on Monday, March 9. By the end of that week, local officials had canceled SXSW and our small team was headed home to work remotely.
It was from our virtual newsroom—spread out across our respective kitchen counters, living room couches and home offices—that we launched a daily newsletter and, in early April, our website.
Since then our team has covered the pandemic, Black Lives Matter protests, our newest corporate citizen (Tesla) and celebrity resident (Joe Rogan), homelessness, two elections, the mayor's trip to Cabo San Lucas, Project Connect and the administration of the first COVID-19 vaccines.
To end the year, we've compiled a list of 10 important stories we published this year. Here's to more to come in 2021!