Get connected with our daily update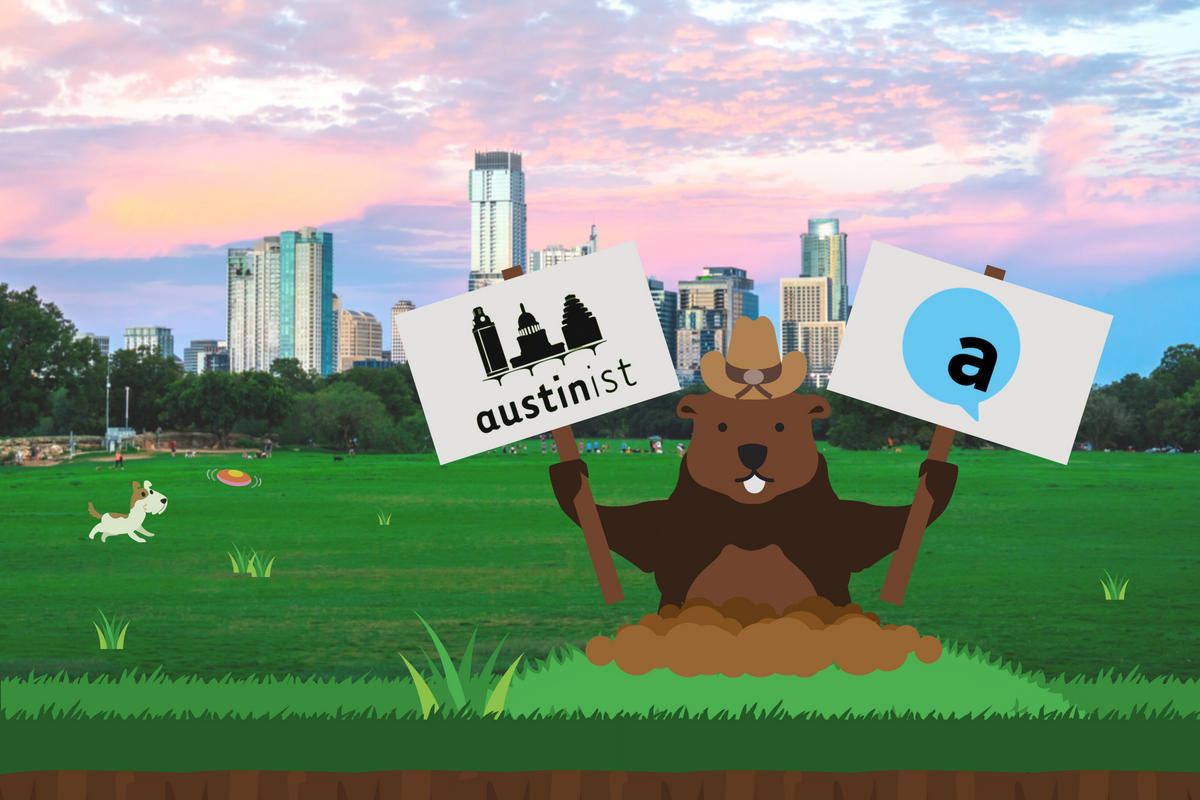 (Graphic by Laura Figi)
You can't really ever go back, and we can't revive the days or the vibe or the "just right" Twitter and Facebook feeds of the Austinist.
But we've picked up what little is left, wrapped a blanket around it, given it a warm bath and a hot meal, and we're getting to know it.
Austinist was a collaborative, engaged, wide-ranging reflection of Austin at a slightly weirder time. According to the Austin Chronicle, it was shut down in 2014 by its New York based corporate owners because it wasn't getting the "attention it deserves."
After shutdown, it unravelled—website offline, links broken, archives lost, email lists gone—with nothing remaining but the Twitter and Facebook feeds, idle. The pieces passed into the hands of WNYC, New York's public radio station, who graciously sent them home.
With advice and leadership from Austin journalist Omar Gallaga, Austonia is reviving Austinist on Twitter. It will be called Austinist for a couple of months before becoming Austonia, replacing our existing Twitter feed.
We can't "be" the Austinist, but we're taking the opportunity to learn from the past. Our own social media feeds are mostly posts of our website stories. We didn't set out to make our social media an afterthought, but honestly, that's what we've done.
Inspired by Austinist, and led by Omar, we're doing our best to create something that Austin once treasured and has since missed:
Focusing on life in Austin
News you might not have heard
Tweets from other sources—local people, journalists, and other local publications—spotlighting the interesting and important
A laugh or at least a smile
Interactive, responsive, and evolving
In short, we're working hard to make this something special. Everyone at Austonia will be involved. We'll do our best to listen, and learn from what you tell us.
If there's anything you want us to know about Austinist, or what you're looking for in a revival, get in touch with Omar or me, mark@austonia.com. Thanks!