Get connected with our daily update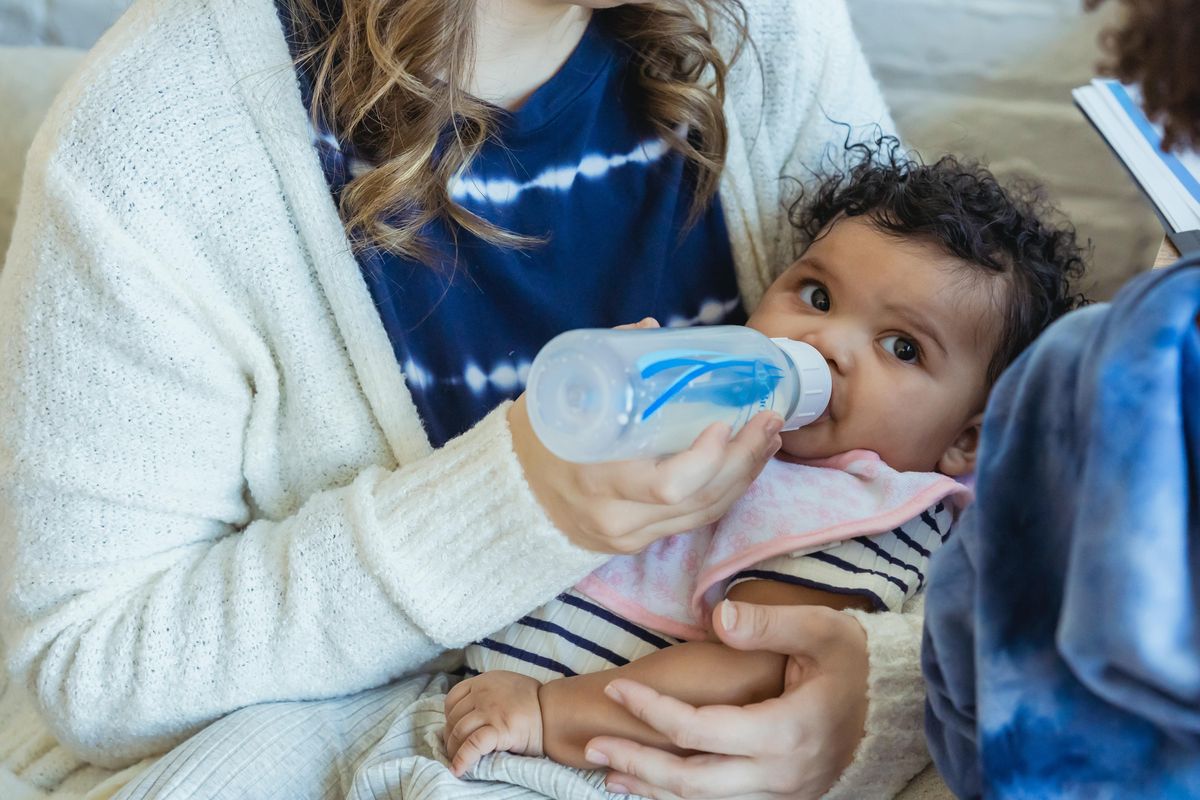 Austin parents and grocery store shelves are feeling the effects of a nationwide baby formula shortage.
Caused mostly by a February recall due to contamination issues, followed by the Abbott Nutrition factory closure in Michigan, the shortage has left Austin shelves barren. However, earlier this week, U.S. officials announced a plan with the facility to restart production.
In the meantime, local parents in crisis have turned toward the Mother's Milk Bank to keep their babies fed.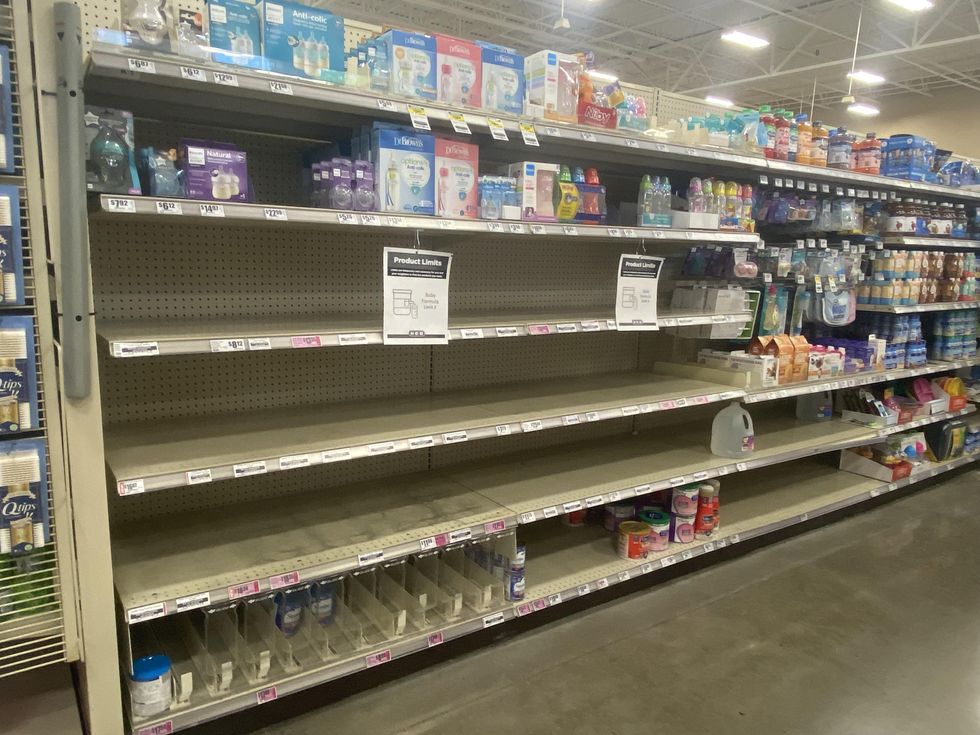 HEB on East 7th has been picked clean of formula and is limiting purchases. (Laura Figi/Austonia)
The milk bank—which takes donations from lactating mothers and dispenses milk to babies in the NICU—has been helping feed upwards of 30 families in need as the formula supply tightens.

According to the bank's executive director Kim Updegrove, Mother's Milk Bank has seen an uptick in calls from parents with healthy babies in need of help since the shortage began.
"We aren't used to hearing from families with healthy infants," Updegrove said. "They're typically very upset, angry, frustrated, sobbing—it's scary to not be able to feed your infants. So in the past few weeks, those calls have been significantly increasing."
Mothers are only able to donate if they are within a year postpartum, so Updegrove said they are constantly bringing on and retiring donors. While donors had been on a 30% decline leftover from 2021 when the shortage began, Updegrove said the shortage has led to mass community interest and more than 90 prospective donors in just the past few days.
"We and other milk banks are experiencing significant interest from the community—becoming milk donors and helping to turn around this crisis," Updegrove said. "Every infant needs to be fed, every one of us can relate to that need, and we need to make sure as a community that it happens."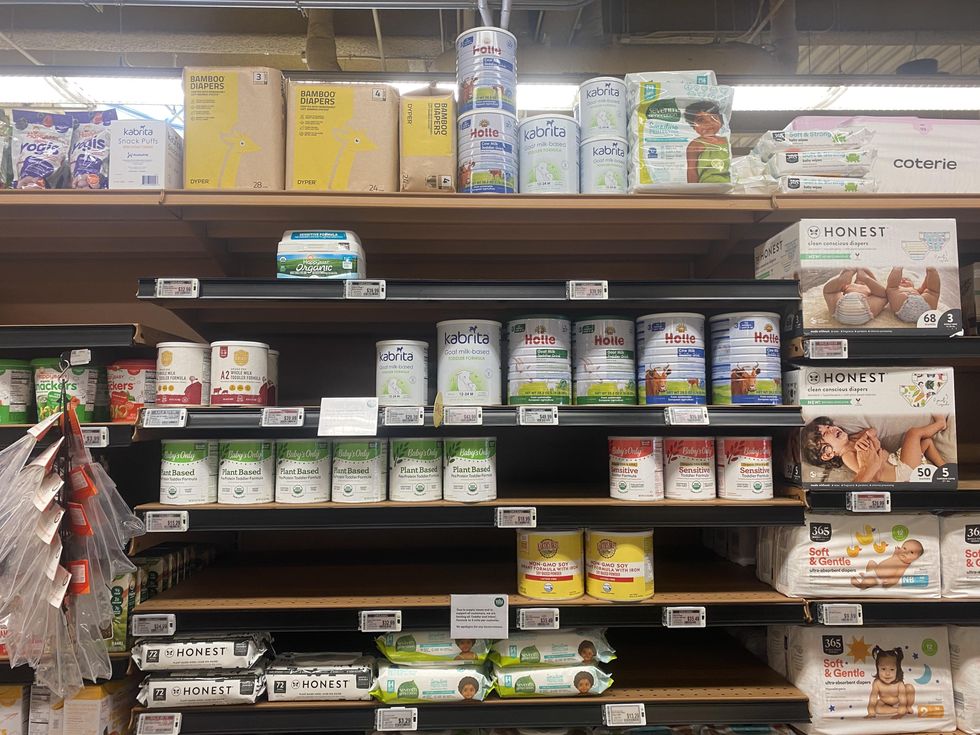 Whole Foods downtown was also cleaned out of typical formula. (Laura Figi/Austonia)
While you may still be able to find formula at places like Whole Foods—which currently has goat milk, soy and plant-based formula in stock—Updegrove said it might not be what a baby needs.
Updegrove said it is best to buy types that say "infant formula," as they are FDA approved and will provide the nutrients, vitamins and minerals a baby needs. Plant-based, homemade, non-cow's milk or diluting formula may not provide the same nutritional value.

As the community navigates the shortage, Updegrove said the most important way to help out is to not panic buy or stockpile.
"This is a crisis for families," Updegrove said. "This is the time for the community to gather together and figure out what everyone can do to help families with young infants."