Get connected with our daily update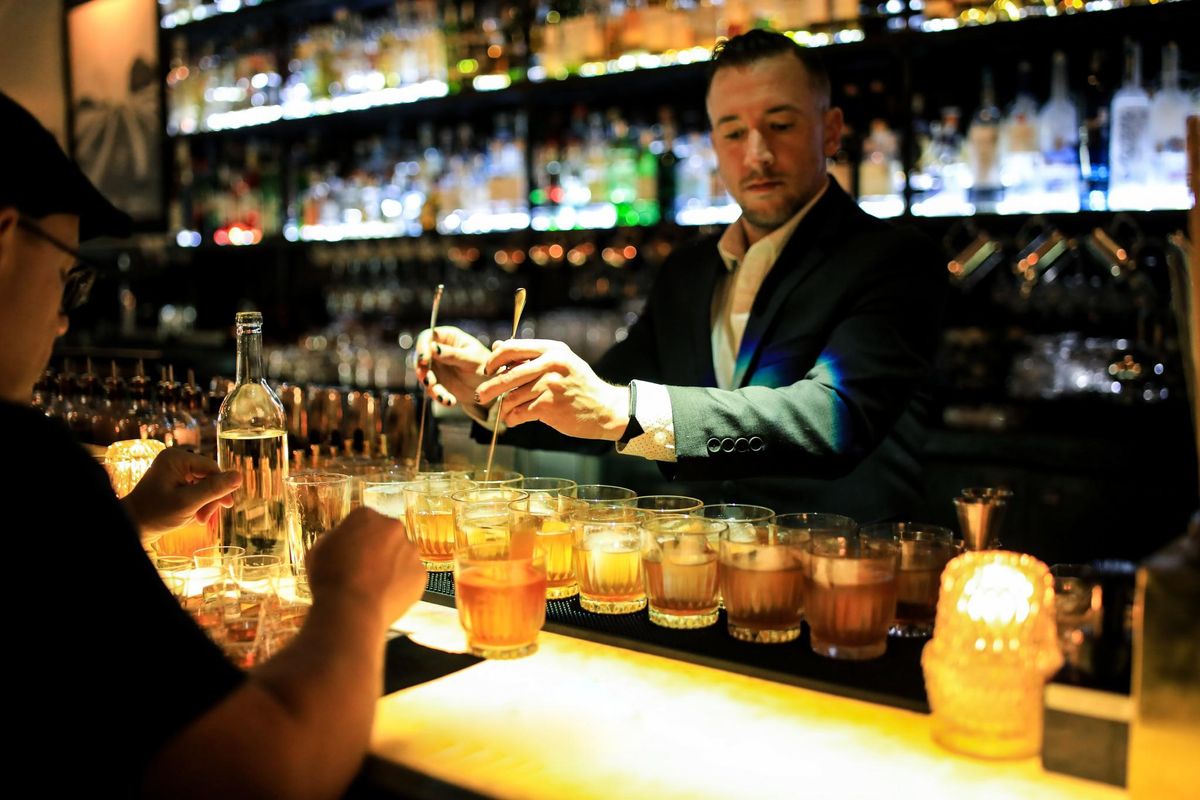 Nightlife is back and better than ever as Austin emerges as an "18-hour city."
Austin's tourist and hospitality sectors have seen a surge in revenue showing a complete picture of pandemic recovery, according to the Downtown Austin Alliance's State of Downtown Report, which was released earlier this month.
For 18 hours straight, Austinites are enjoying what the city has to offer, only dropping off between 3 a.m. and 8 a.m.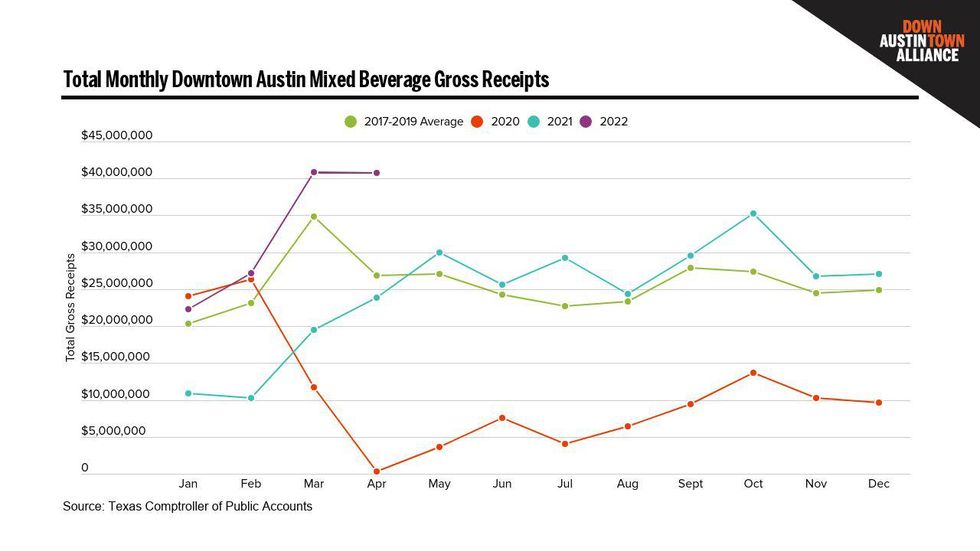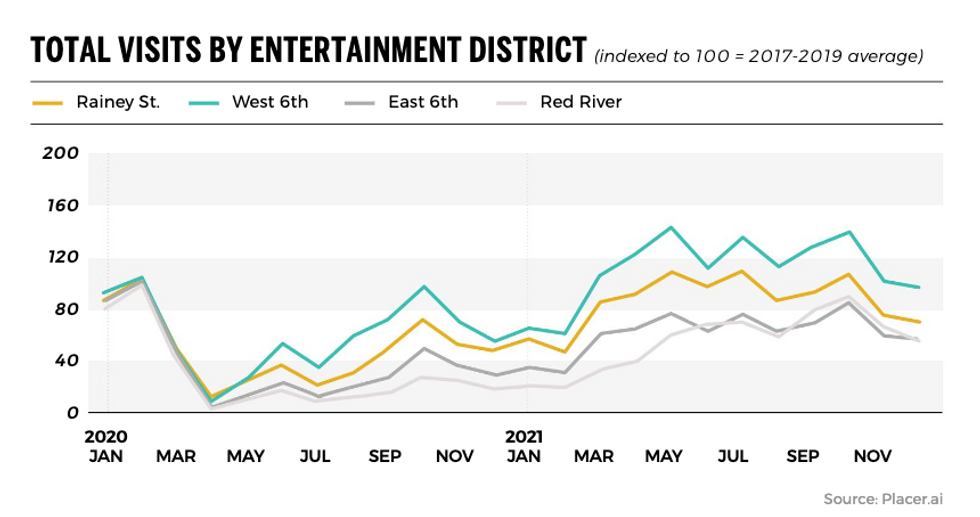 Mixed alcoholic beverage sales downtown reached a record $40.8 million in March this year, nearly matching in April with $40.7 million in sales. Rainey Street and West 6th are neck and neck in terms of sales but the latter wins out in terms of foot traffic; meanwhile, data shows East 6th has become the least popular party district.
The return of nightlife goes hand-in-hand with the recovery of hotel occupancy, which reached 98% of the average traffic from 2017-2019. High hotel prices are also back, reaching $216 of revenue per room in April and $198 in May, surpassing the average from the same time frame.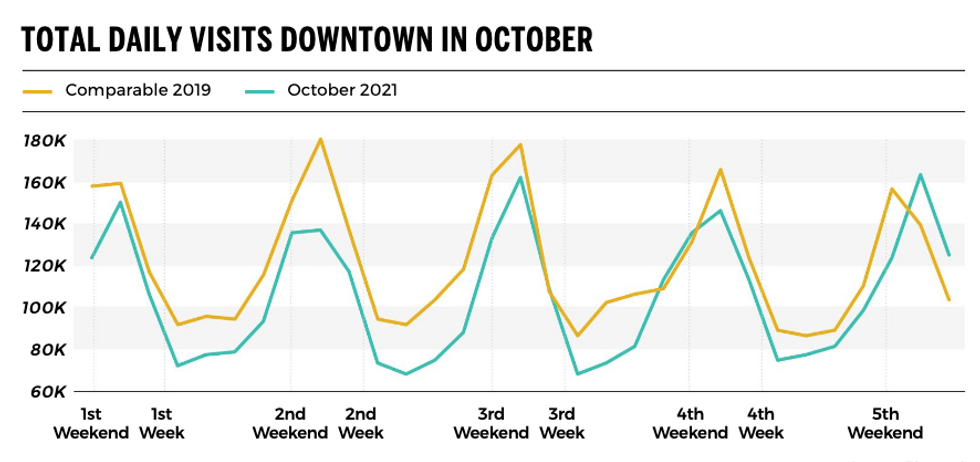 One of Austin's biggest tourism seasons occurs in October, when events like ACL Festival and Formula 1 attract visitors from around the world, a pattern that mirrored previous years in 2021. Tourism tracks through airport traffic as well, which is at an all-time high.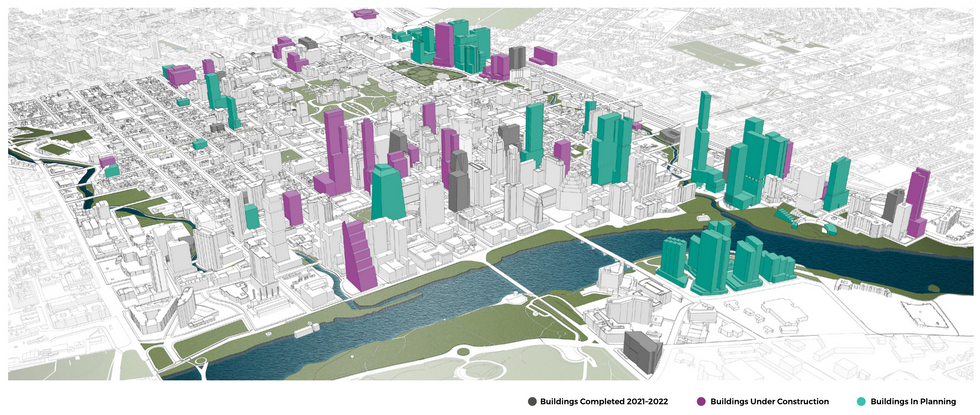 Downtown's COVID-induced need for rentals has also cooled to pre-pandemic levels, with the help of two million square feet of new residential space and another 2,161,727 square feet of office, residential and retail space currently under construction.
However, for-sale housing inventory is still at an all-time low, with fewer than two months of inventory–around 50 listings–in Q4 of 2021.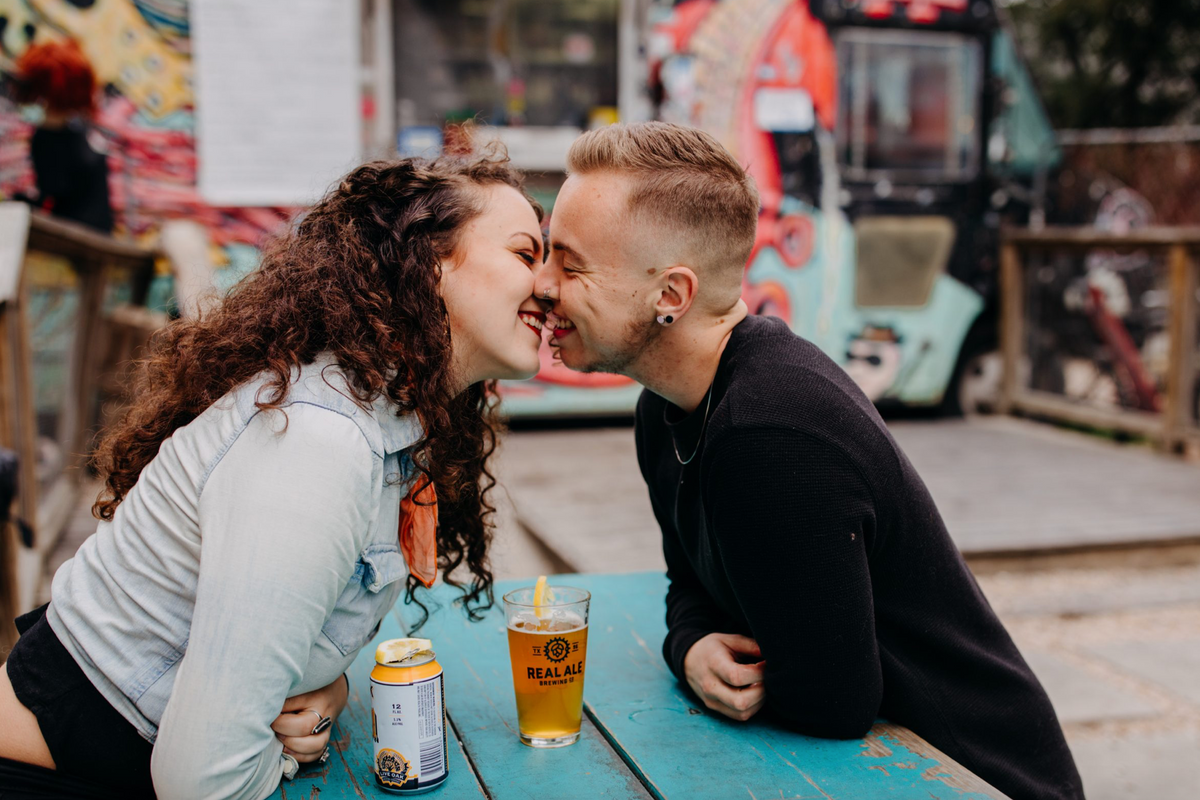 Just in time for another "Hot Girl Summer," Austin was labeled the top city in the U.S. for dating, according to a study by Sperling's Best Places.
Contestants on Netflix's Austin-filmed dating reality show "The Ultimatum: Marry or Move On," may not agree, but it might not be a coincidence that a proliferation of romantic reality shows—and dating app giant Bumble—have made a home in the capital city.
According to the data analysis website, Austin ranked No. 1 among 80 U.S. metros and topped cities including New York City, Los Angeles and San Francisco thanks to its percentage of single residents ages 18-24, population density, and dating venues per capita.
Here's what Austin's dating scene looks like by the numbers:
13.4% of Austinties are between the ages of 18-24
81.2% of those residents are single
Austin ranked 7th on its online dating score
The study also found that Austinites also spend more money out socializing than any other area, and have the highest expenditures on alcohol purchased away from home.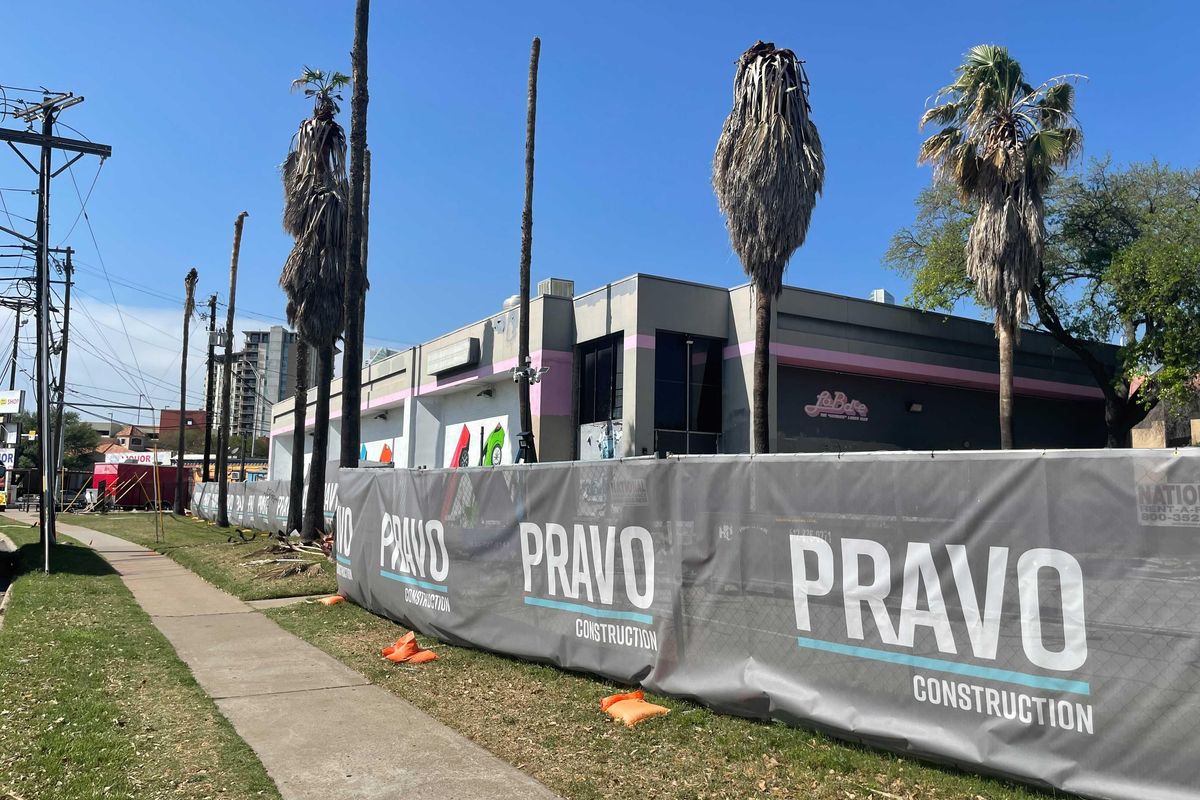 Tired of Dirty Sixth or Rainey?
A new unnamed nightlife venue is headed to 110 Riverside Drive, or the spot "where Downtown Austin and South Congress merge," with plans to open this fall.
The 11-acre lot is the former site of male entertainment club La Bare, which relocated to North Austin more than a decade ago. In its stead is a new project headed by NoCo Hospitality (of Higher Ground fame) with partners including Hotel Vegas co-owner Charles Ferraro and Paolo Soriano, who co-owns Rainey Street cocktail bar Reina. Other funders include Austin concert promoting giant C3 Presents, which puts on Austin City Limits each year, and Elevate Development Partners.
The new 12,000 foot venue is in the hands of architect Fred Hubnik, who has helped with such popular Austin staples as Nickel City and Armadillo Den, and Pravo Construction. The city permits have been submitted and accepted by the City of Austin, and the new mystery venue is looking to open this fall.