Get connected with our daily update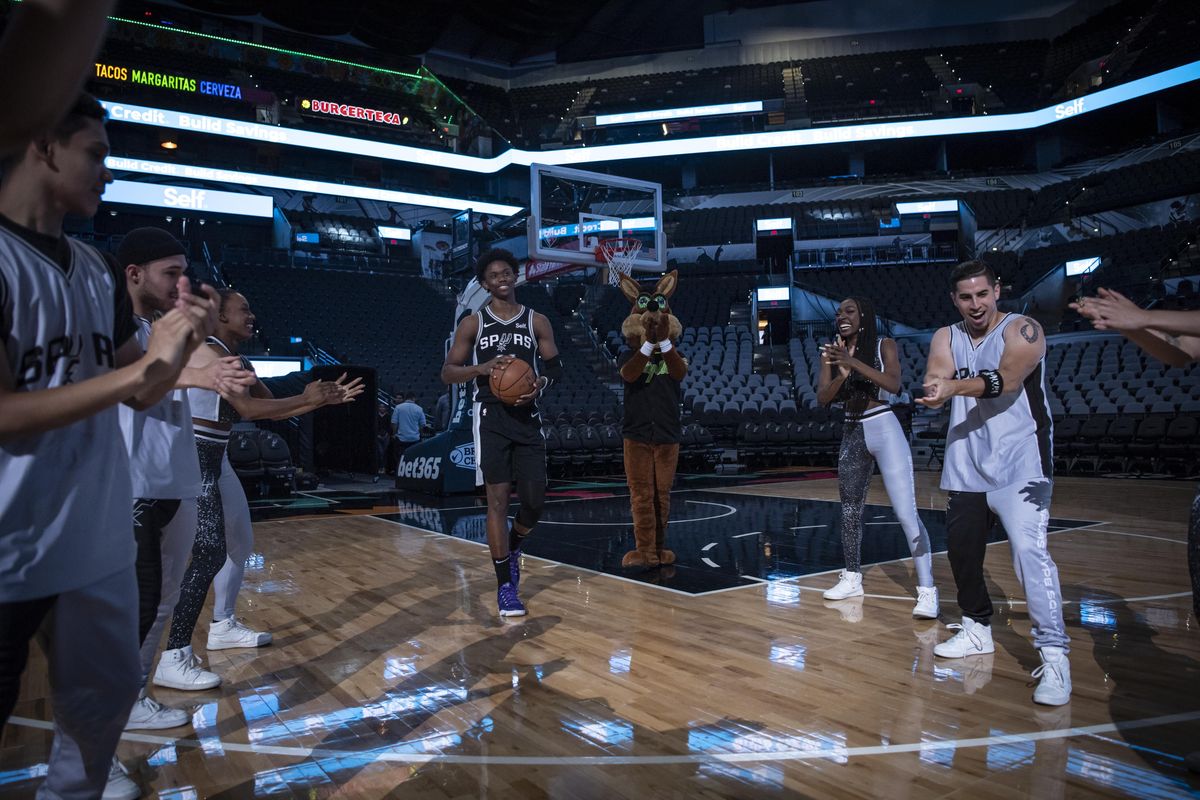 Starting the next season for the San Antonio Spurs, you'll see an Austin-based financial tech company on the team's uniforms.
Self Financial announced a partnership with the Spurs this week, in which a patch with their logo will replace where Frost's was on the jersey.
RC Buford, chief executive officer for Spurs Sports & Entertainment released a statement on the partnership, which will involve community engagement. The organizations are launching an annual $10,000 award that will be presented to a leader of a local nonprofit or community impact organization.
"Self builds credit, the Spurs build talent and both build dreams," Buford said.
"Our partnership will draw parallels between people looking to build credit and a talented young group on the basketball court committed to building a championship team. We believe the Self-branded Spurs jersey will become a symbol of this mission—self-improvement in pursuit of building dreams."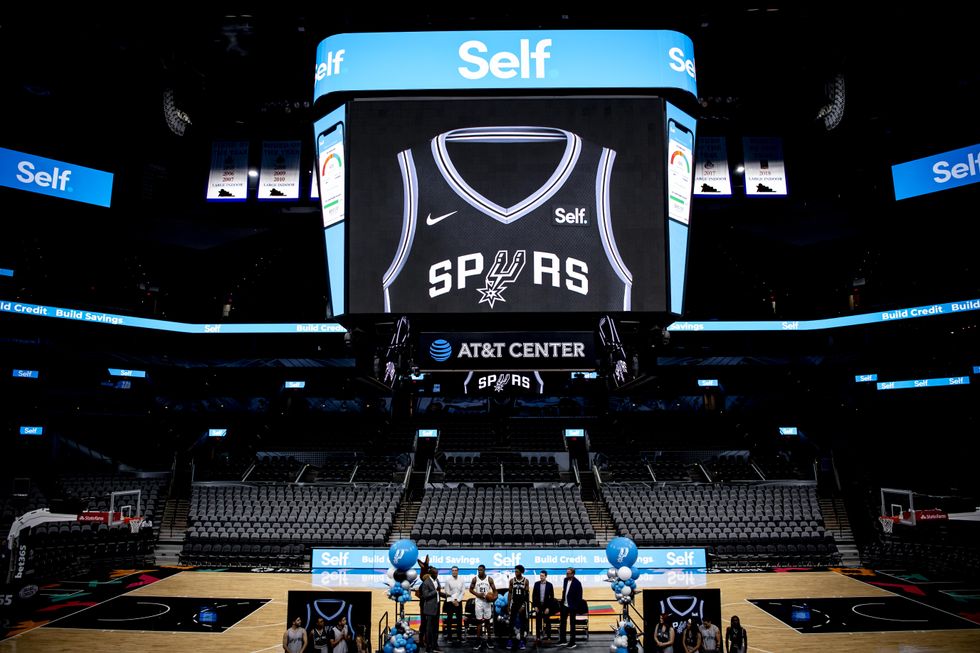 This trails another announcement earlier this year from Self as the official credit building sponsor of the Moody Center.
At the beginning of the year, the team of nearly 300 employees switched to a new office at 901 E. 6th St. to accommodate the growing team.
Priding itself on helping people build their credit, Self launched in 2015 after CEO James Garvey went through his own credit mishap. Automatic payments on his credit card weren't set up correctly. Months passed, causing his credit score to dip.
The Self team set up credit builder plans to help people budget and meet their financial goals. Here's how it works: plans range from small to extra large, with the small requiring $25 a month for two years and the largest $150 a month for a year. With that, users can track their credit score and automate payments with the option to cancel anytime.
Currently, Self has more than a million active customers, and Texas is its top market.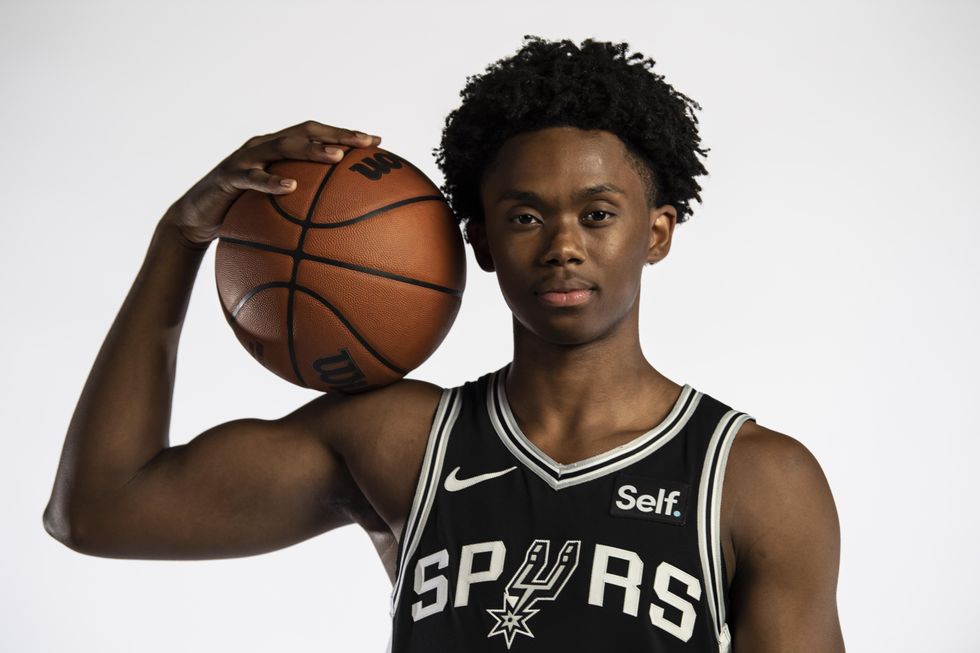 Self is working with Spurs guard Josh Primo as a brand ambassador. In 2021 at 18 years old, Primo moved to the U.S. from Canada and became the youngest San Antonio Spurs player ever.
"As a young international player, Josh has no credit history in the US, and represents millions of young people who need to build credit and are working hard to achieve their dreams and goals," Garvey told Austonia via email. "We're excited to work with him as he gets started building credit and he continues to build his career."
On Thursday, Self will be the presenting partner for the Spurs 2022 NBA Draft festivities, which will include official watch parties in both San Antonio and Austin.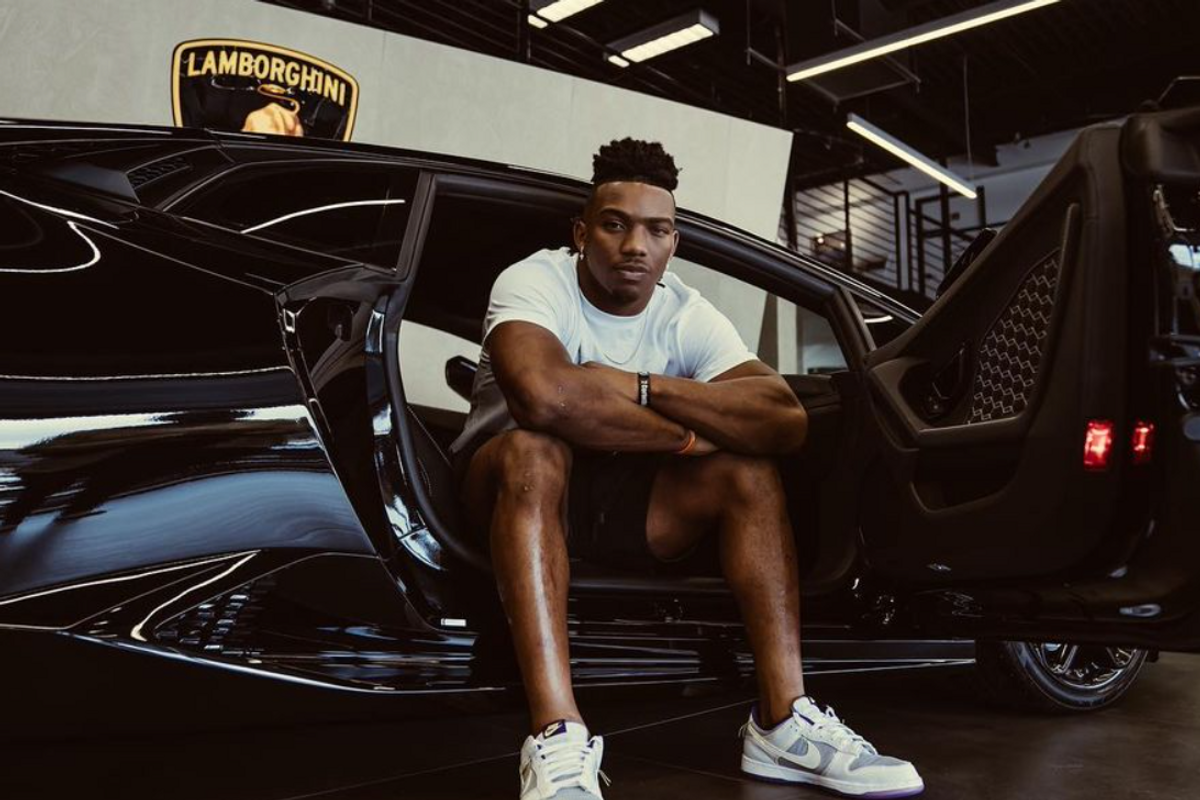 University of Texas athletes cashed in on over $2 million in the year since collegiate athletes have been cleared to make name, image and likeness deals, according to UT records.
Records obtained by the Austin American-Statesman show that 154 Longhorns sealed 418 NIL deals for a total of $2,039,180 from August 1, 2021 to April 30, 2022.
Here's how each sport stacked up:
94 football athletes racked up nearly $900k in NIL deals, including one contract worth $60k and three deals worth $50k apiece. While UT is not allowed to disclose names associated with compensation, UT star running back Bijan Robinson made waves with six major NIL deals, including a recent contract with Lamborghini Austin.
Softball earned its fair share as well with the second-highest NIL value of $295,790 spread among 64 deals.
Men's and women's swimming and diving programs each earned around $250k each.
Men's basketball athletes inked 71 deals for a grand total of $158,585.
And volleyball was the final sport to crack $100k with 26 contracts and over $105k in cash.
Things will continue to ramp up in the
Wild-West collegiate NIL space
as it nears its second year. This fall, fans will be able to purchase personalized jerseys for the first time, while NIL "collectives" are on the rise, including a
$10 million fund
to help athletes make new sponsorships.
And while some worry that the new NIL territory could become a hotbed for new recruiting strategies, using deals to entice new athletes is still illegal per NCAA rules.
"Everything that we've done, we've run by the NCAA to let them know what's taken place," Texas Athletic Director Chris Del Conte told the Statesman.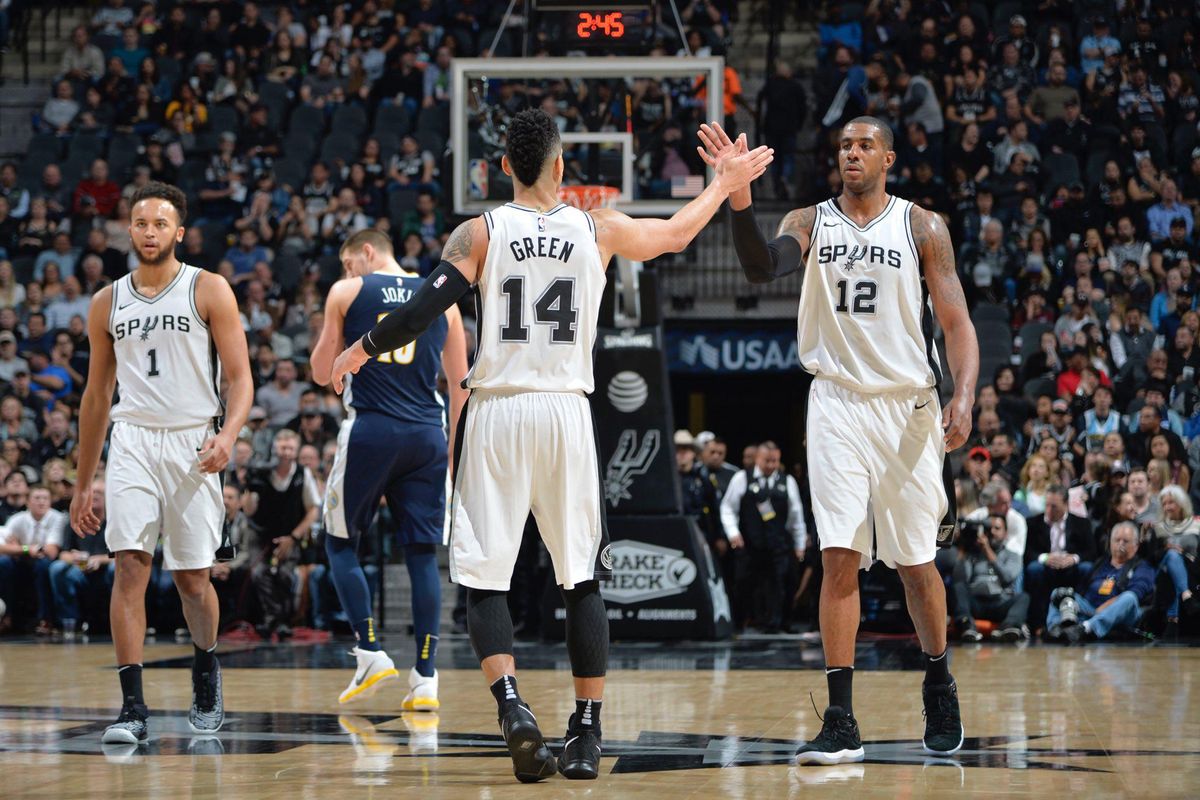 Austin's Spurs fans sick of I-35 traffic could soon rejoice as the NBA franchise plans to play a few of its home games out of San Antonio and possibly in Austin starting next season.
The San Antonio Spurs were approved in a 3-2 vote to move some of its games out of San Antonio and its current home stadium, the AT&T Center, to boost revenue and cater to its far-reaching fan base after a Bexar County commissioner's meeting on Tuesday.
The county, which owns the stadium, said the Spurs could move three of its home games in the 2022-2023 season and four games in the next season.
One game will be allowed within 100 miles of AT&T Center next season—opening up the possibility for a game at Austin's new Moody Center—alongside one international game in Mexico City or Monterrey, according to Bexar County Judge Nelson Wolff.
Two extra games will also take place within 10 miles of the stadium, which includes Spurs' former Alamodome home base.
By 2023-2024, two games will be allowed within the 100-mile radius as part of the two year "pilot program". Wolff said those games could take place in the Alamodome or San Marcos but that Austin would likely be the top contender.
"They (Spurs) want to go to Austin and have a game. I know that," Wolff told KSAT. "They figure that they can draw more people down there if they did that."
The Spurs already have a significant Austin presence both through their minor league affiliate, the G-League Austin Spurs, and its ownership, which announced Austin billionaire Michael Dell as a new "strategic partner" in June 2021.
The team, which is celebrating 50 years in San Antonio after relocating from Dallas, said it is not looking for an exit but hopes to boost its revenue after stumbling sales amid the pandemic. While average home attendance plummeted to 27th among the 30 NBA teams this season, the team has a pricey non-relocation agreement through the 2031-2032 season and has recently embarked on a $500 million mixed-use facility in San Antonio's La Cantera area.
"We believe San Antonio is uniquely positioned from a cultural, geographic and economic standpoint to serve as the anchor for this region," Spurs CEO R.C. Buford said. "San Antonio has been home for five decades and the organization will continue to innovate, positioning the Spurs to thrive in San Antonio for the next 50 years."
Bexar County commissioners are poised to consider the new amendment to the county's non-relocation agreement on Tuesday.