Get connected with our daily update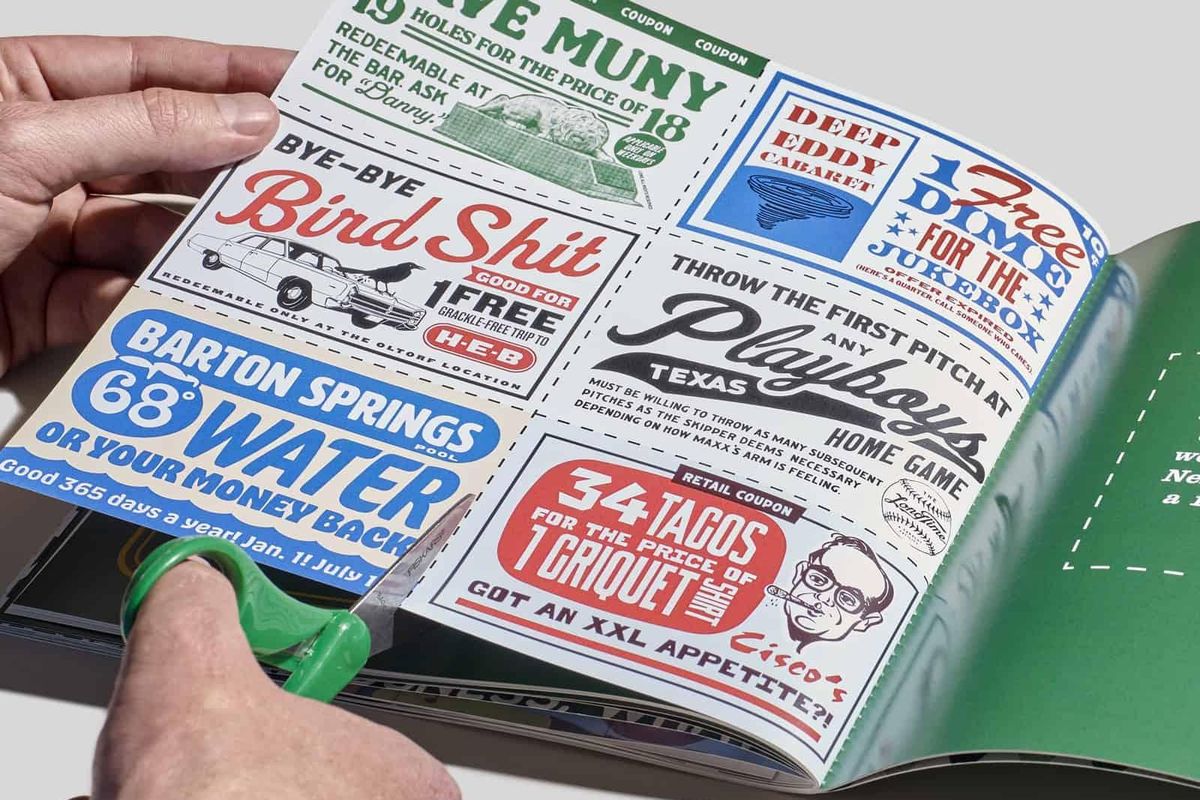 Austinites love our local brews, wines and spirits.
And if you've ever cracked open a cold beer or sipped a hard seltzer and marveled at its quintessentially Austin can, there's a good chance you've encountered the work of 31-year-old Sam O'Brien and his Austin-based design studio, SAMPLE.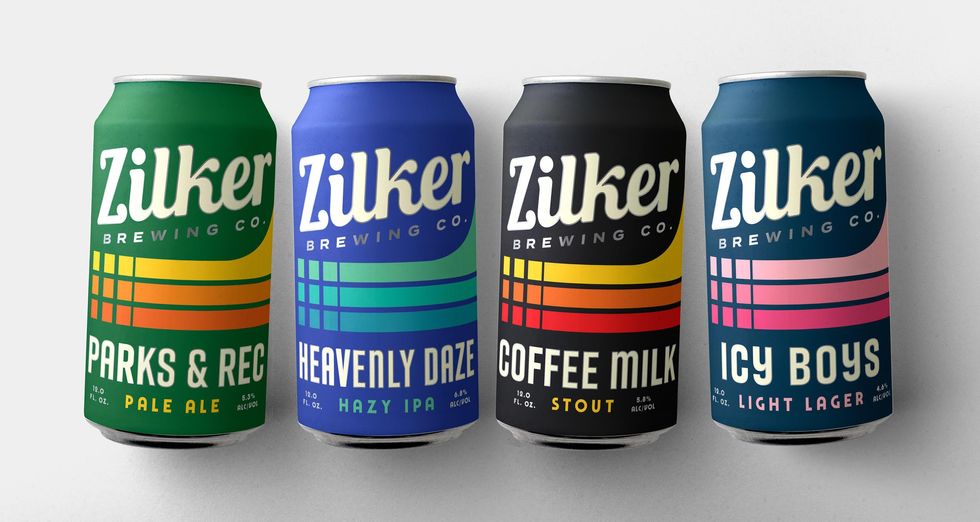 SAMPLE
"Austin is just such a unique place that these brands have one thing in common -- they want to tout their Austin roots," said O'Brien, who moved here from New York when he was a toddler after his dad, acclaimed photographer Michael O'Brien, visited the city on assignment and fell in love with it. "I've been an Austin resident for 28 years and it kind of automatically comes through in my work. Some of it is intentional for the brand, but some of it is my personality coming through."
Launched two years ago, O'Brien's SAMPLE is responsible for the looks of local food and beverage brands such as Zilker Brewing Company, Cisco's Restaurant, Bakery and Bar, Ranch Rider Spirits and Austin 101 Light Whiskey as well as beloved local businesses such as Criquet Shirts and Chubbies. (Fun fact: SAMPLE's officemates, FugginHuggin, seemingly have the other half of Austin's alcohol market covered, designing for brands such as Twisted X Brewing Co. and Hi Sign Brewing.)
From the hats O'Brien designed for Cisco's that state, simply, "Migas" – a nod to one of the Austin institution's signature dishes – to the festive merch he created for University of Texas football player Bijan Robinson's new Dijon mustard brand, time and time again he encapsulates the city's quirky, upbeat vibe. Perhaps most notable, however, is his work for Zilker Brewing Company, whose eye-catching cans incorporate a perfectly balanced blend of bright colors and throwback aesthetics.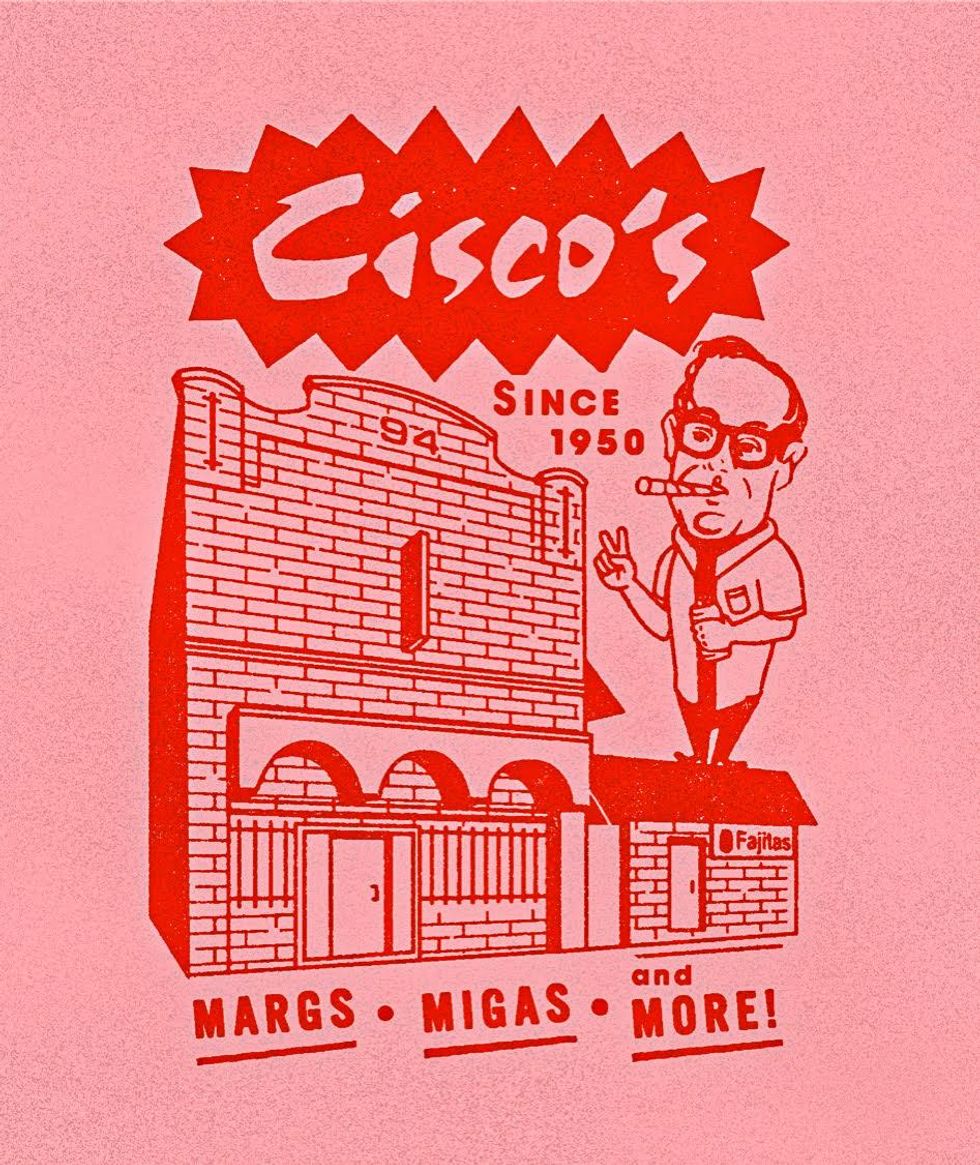 SAMPLE
"Our brand is centered around a retro-modern vibe that can be tricky to pull off at times but has been a natural fit for Sam since our first project together," said Patrick Clark, co-founder of Zilker Brewing Company. "He designed a collaboration can for us several years ago that was so on-brand it eventually inspired the refresh of our core beer line-up."
O'Brien, who attended Baylor University and interned and worked at Austin's McGarrah Jessee before starting his own firm, said his early collaboration with Zilker Brewing was "every designer's dream."
"It was the first account that made me realize that SAMPLE was possible," he said. "It was awesome, not only for the creative opportunities and beer labels we got to design and are still designing, but also my office is right down the street from them and I get the perks of free beer. You couldn't really ask for more as an Austin-based designer.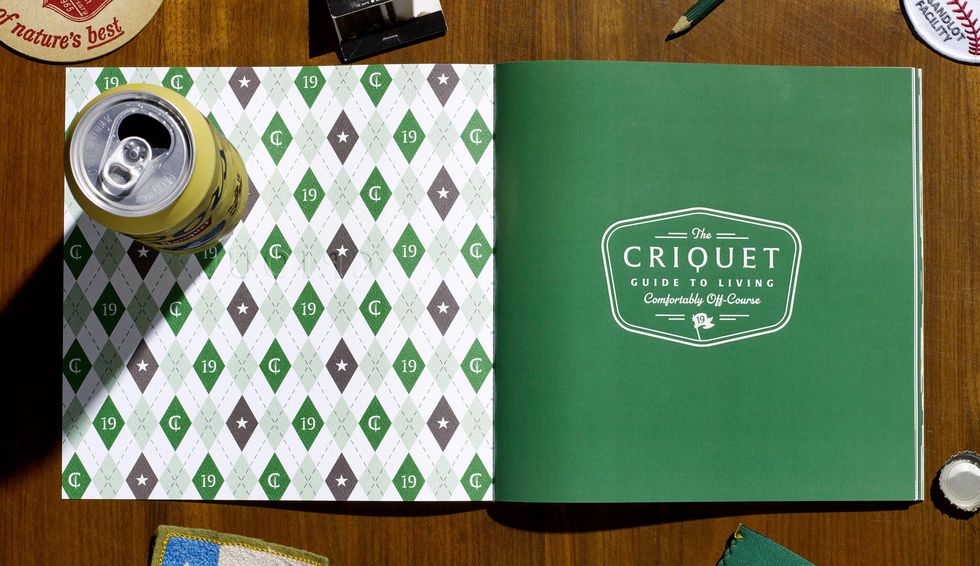 SAMPLE
O'Brien said in the future he'd love to add businesses like Howler Bros., Patagonia and heritage beer brands such as Anheuser-Busch to his client roster. Mostly, though, he simply wants to help spotlight and amplify Austin culture through his designs.
"The underlying spirit of Austin still exists, and it's up to the native Austinites and the true Austinites to keep that," he said. "Cisco's, for example, who we've done work for, is the oldest Tex-Mex place in Austin. When I do work for them, it's like we want to honor that heritage and that history and celebrate that. We're able to keep the spirit alive through our work."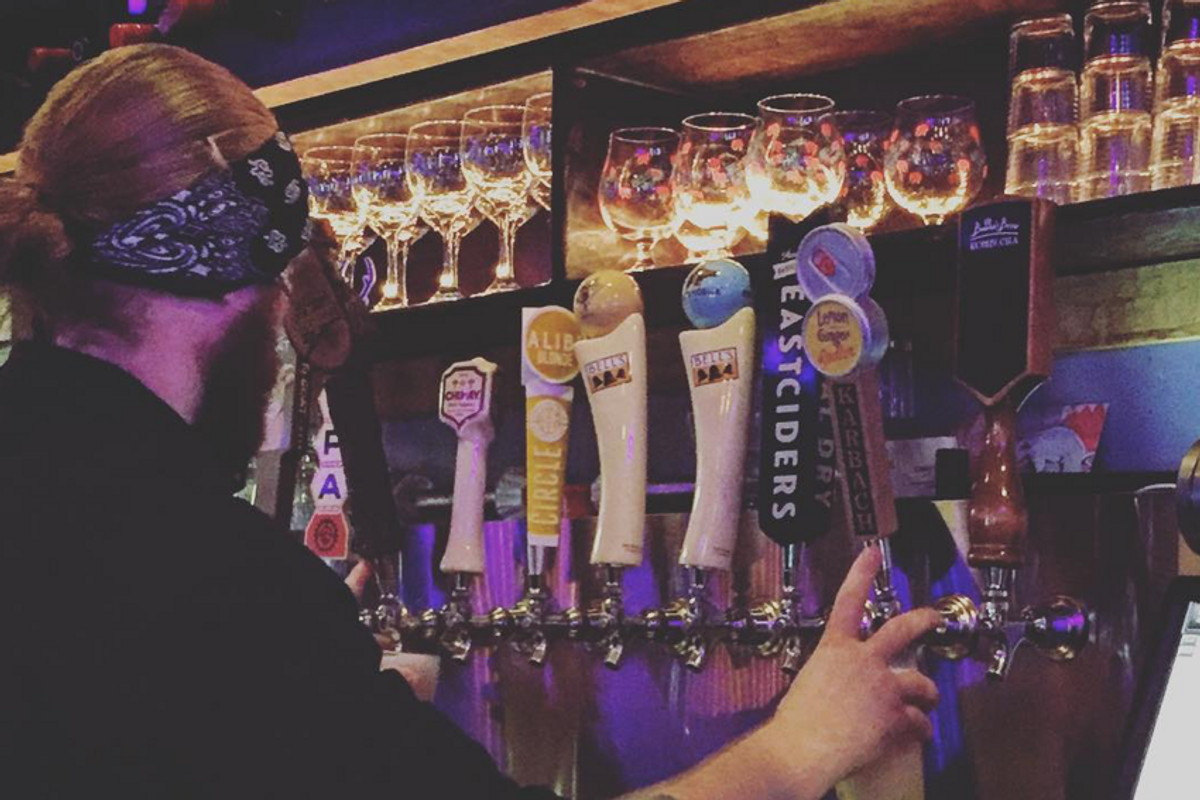 Those who don't want to "stay put" at their favorite Rainey Street spot can soon head to "The Stay Put," a new brewery set to add to the area nightlife sometime this summer.
The brewery, which comes from bar hospitality group Pouring With Heart, will brew its own beers. They'll be available alongside draft cocktails on tap at the two bars within the indoor and outdoor space.
The beer itself will feature "crisp and clean, easy drinkers," according to Eater Austin.
Its leaders have seen their share of the local nightlife scene: Pouring With Heart's general manager Amanda Carto was once GM at Nickel City and has experience at fellow Rainey Street bar Half Step. Meanwhile, operations director Steven Robbins has several local projects under his belt, including reopening beloved old-school spot King Bee and opening rum-focused Caña, which operates within company-owned bars Seven Grand and Last Perlas ATX.
The latest Rainey Street development will be located at the site of the former Indian restaurant G'Raj Mahal at 73 Rainey Street and will open sometime in summer 2022.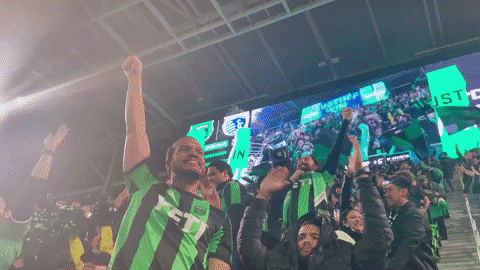 The biggest party in Austin is almost back at Q2 Stadium!
Attending a match with over 20,000 fans can seem daunting for a new member of the scene, especially after a thousands-strong crowd already showed their Verde pride in a preseason match in a draw to Liga MX champs Atlas FC on Wednesday, Feb. 16.