Get connected with our daily update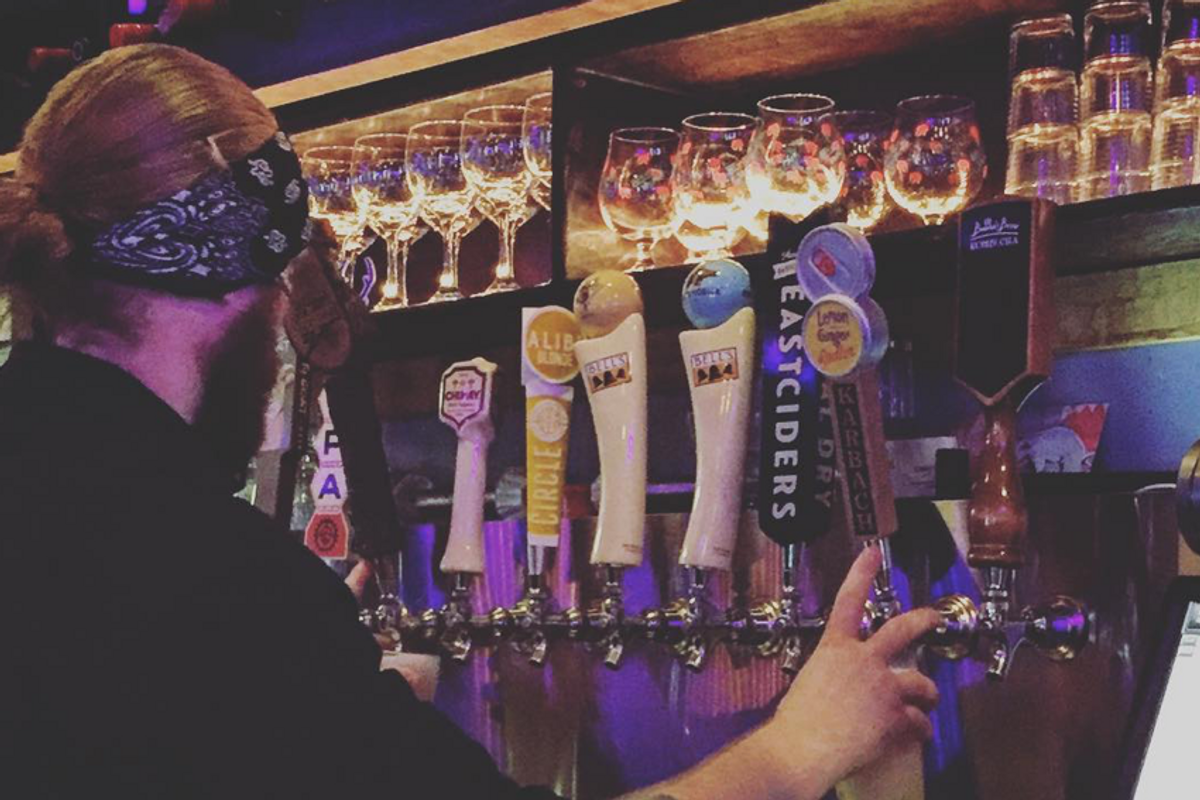 Those who don't want to "stay put" at their favorite Rainey Street spot can soon head to "The Stay Put," a new brewery set to add to the area nightlife sometime this summer.
The brewery, which comes from bar hospitality group Pouring With Heart, will brew its own beers. They'll be available alongside draft cocktails on tap at the two bars within the indoor and outdoor space.
The beer itself will feature "crisp and clean, easy drinkers," according to Eater Austin.
Its leaders have seen their share of the local nightlife scene: Pouring With Heart's general manager Amanda Carto was once GM at Nickel City and has experience at fellow Rainey Street bar Half Step. Meanwhile, operations director Steven Robbins has several local projects under his belt, including reopening beloved old-school spot King Bee and opening rum-focused Caña, which operates within company-owned bars Seven Grand and Last Perlas ATX.
The latest Rainey Street development will be located at the site of the former Indian restaurant G'Raj Mahal at 73 Rainey Street and will open sometime in summer 2022.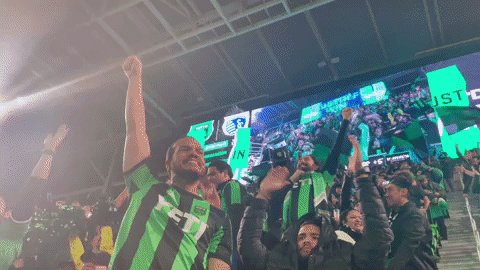 The biggest party in Austin is almost back at Q2 Stadium!
Attending a match with over 20,000 fans can seem daunting for a new member of the scene, especially after a thousands-strong crowd already showed their Verde pride in a preseason match in a draw to Liga MX champs Atlas FC on Wednesday, Feb. 16.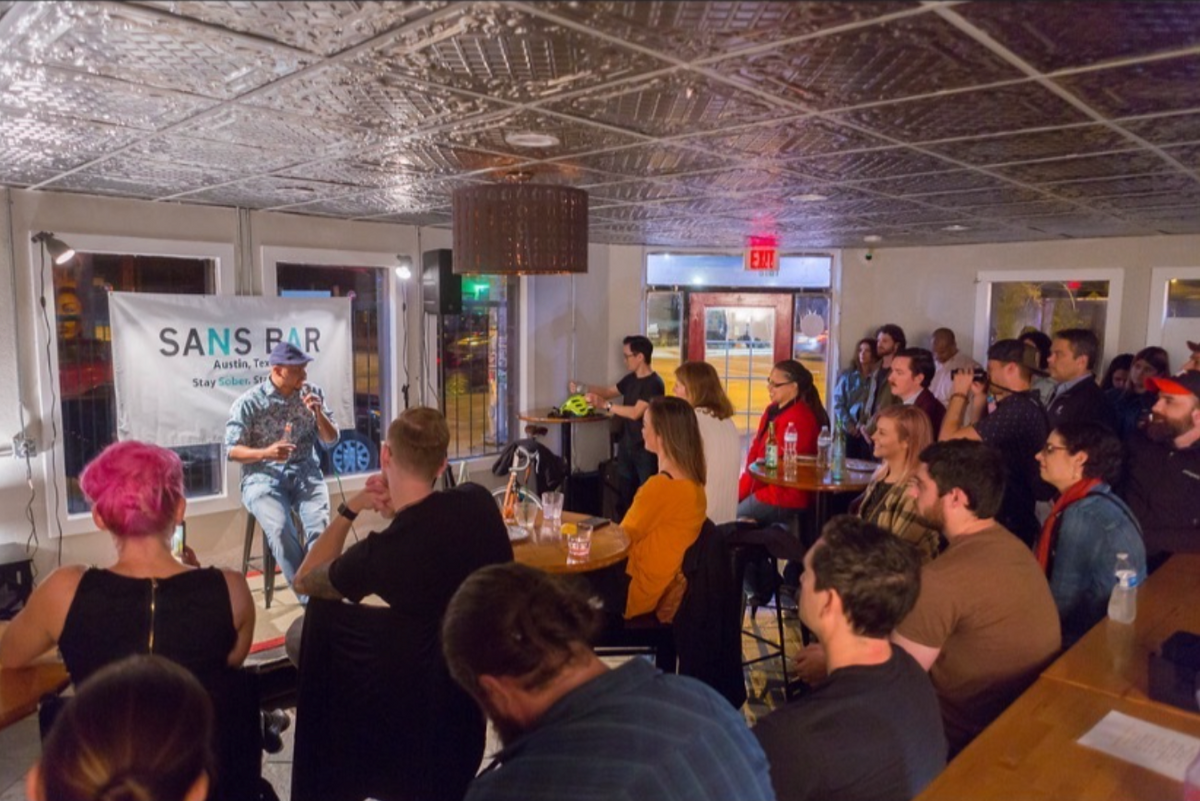 Cutting back on drinking as a New Year's resolution is no easy task, especially in a city with an active nightlife. But one bar is taking the booze out of the bar.
Sans Bar, located at 1818 E. 12th St., looks and feels like a bar, holds live music like a bar and makes cocktails—with non-alcoholic spirits of course—like a bar. The bar has built a strong community of regulars, who say it's exactly the kind of place those wanting a sober kind of fun want to be. In fact, the bar says it sees an uptick in visitors from January-March.
Founded in 2017 by Chris Marshall, Sans Bar is a place for the sober curious, the sober sometimes, the sober serious and anyone in-between. It carries a whole menu of alcohol-free beers, wines and cocktails made with local spirits like Tenneyson and Spiritless. Marshall said the bar is the only one of its kind in Texas, and one of only a handful across the U.S.
"I just saw that there was a real need for a space that didn't include alcohol," Marshall said. "I really like to see anti-alcohol, pro-authentic connections and I just believe that the best version of ourselves is alcohol-free."
Alyssa Hart, an event coordinator living in Tarrytown, discovered the bar in 2019 during a "Sober by Southwest" event. She had been sober for a few years, was going through a hard breakup and was looking for a supportive community while she felt like she was starting over.
"It was like the crashing together of these two things—spending a lot of time, money and energy on drinking and also realizing that it had really never been a positive thing in my life," Hart said. "I feel like because it's so ingrained in our society, it becomes something that we are kind of asleep at the wheel about."
The bar was spurred in part by Marshall's own journey into sobriety; Marshall quit drinking in his early 20s and will hit 15 years of sobriety in February. If the idea of a sober bar is confusing, Marshall equates it to the rise of plant-based foods as it's a convenient and familiar way to abstain.
After working almost a decade as a licensed counselor Marshall just wants to see people examine their relationship with alcohol but said everyone on the spectrum from straight edge to drinkers on a night out stops in. He says about 75% of customers who come in identify themselves as just sober sometimes.
"We will never, ever, ever turn someone away who says that they're struggling because we want to be a space for people who are struggling," Marshall said. "We're not prohibitionists. We're not trying to tell people not to drink alcohol. We totally accept and respect whatever your relationship is with alcohol."
Likewise, Jon Flores has been sober for nearly four years, aside from the beer he allows himself every year on his birthday. Flores discovered Sans Bar through a targeted social media ad and now says he frequents the bar so much, he is often called the "Sansbassador."

"Sans Bar came into my life when I really needed it and I'm very grateful that it exists," Flores said. "Chris has really helped me—he just wants the best for everyone, even strangers on the street. He just wants the best for everybody and it's so refreshing to come across people like that."
Both Hart and Flores said they try to come in every Friday for a non-alcoholic "Gold Fashioned" or a Budweiser Zero. Both said they have become close friends with Marshall, and Hart said she has since become very active in the sober community, co-founding amplification platform Sober Voices.
The bar is only open on Friday nights from 7 p.m.-midnight for now, with possibly more hours in 2022, but patrons say it works for the bar and makes the time more "precious." Marshall encourages people to think of it as more of a community-oriented weekly social hour.
"A lot of people are excited about the prospect of drinking less and really taking a month off to examine their relationship with alcohol, so there's a lot of excitement around it, but there's also a lot of fear," Marshall said. "Austin is becoming the epicenter of the non-alcoholic movement. I think there's something really special that's happening here."