Get connected with our daily update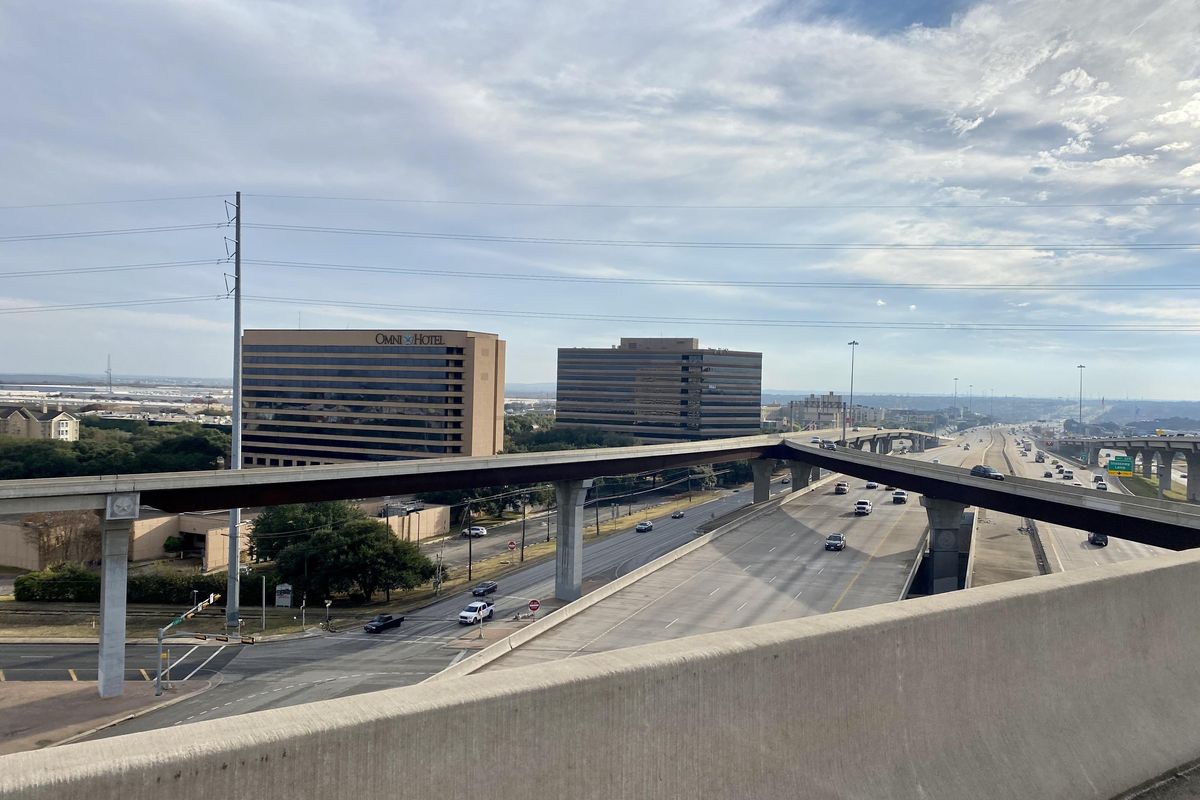 As a whole, Texas is expected to receive more than $3.3 billion in public transportation support and about $35 billion over five years for roads, bridges, pipes, ports, broadband access and other projects.
Here's how the federal dollars are expected to be distributed in that state:
$1 billion per year in additional funding for project development, construction and improvements to roads and bridges over five years.
30% pay increase for bus drivers
13% pay increase for mechanics
$1.2 billion for Texas airports
$408 million for electric vehicle charging network
$100 million for broadband
$53 million for wildfire protection
$42 million for cyber-attack protection
The public transportation dollars could mean Project Connect, the $7.1 billion mass transit plan voters approved last year to pay partly with tax-payer money, secures the federal funds needed. The project, which would add two light rail lines and an underground tunnel, has been hoping to secure federal funding to pay for at least 45% of it.
While the exact amount of dollars per city has not been allocated, earlier this month, CapMetro said it was analyzing the infrastructure bill's full budgetary impact.
Our nation's leaders approved $1.2 trillion bipartisan infrastructure bill. It supports sustained CapMetro ops & maintenance, & is significant in transit funding for #ProjectConnect expansion program. Thx to congressional leaders & for keeping it on track for @POTUS signature.

— Capital Metro (@Capital Metro) 1636204600
Bob Kaufman, the chief communications officer for TxDOT, told KVUE that additional funding could help Texas move forward with projects in the state's 10-year planning document. The I-35 expansion project, a $4.9 billion plan by the Texas Department of Transportation to widen Interstate 35, is part of that plan.
Austin's airport also has expansion plans that may anticipate federal funds. Leaders at Austin-Bergstrom International Airport are looking into improvements for the Barbara Jordan Terminal and a new 20 gate concourse.
Chandra Bhat, a civil engineering professor at the University of Texas at Austin, said investment in public transportation is on the low side in Texas. In this year's infrastructure report card, the American Society of Civil Engineers gave Texas roads a D+.
"I think investments in roads will continue and should continue," Bhat said. "But as our population explodes, I think it just behooves us to be investing in other modes of transportation also."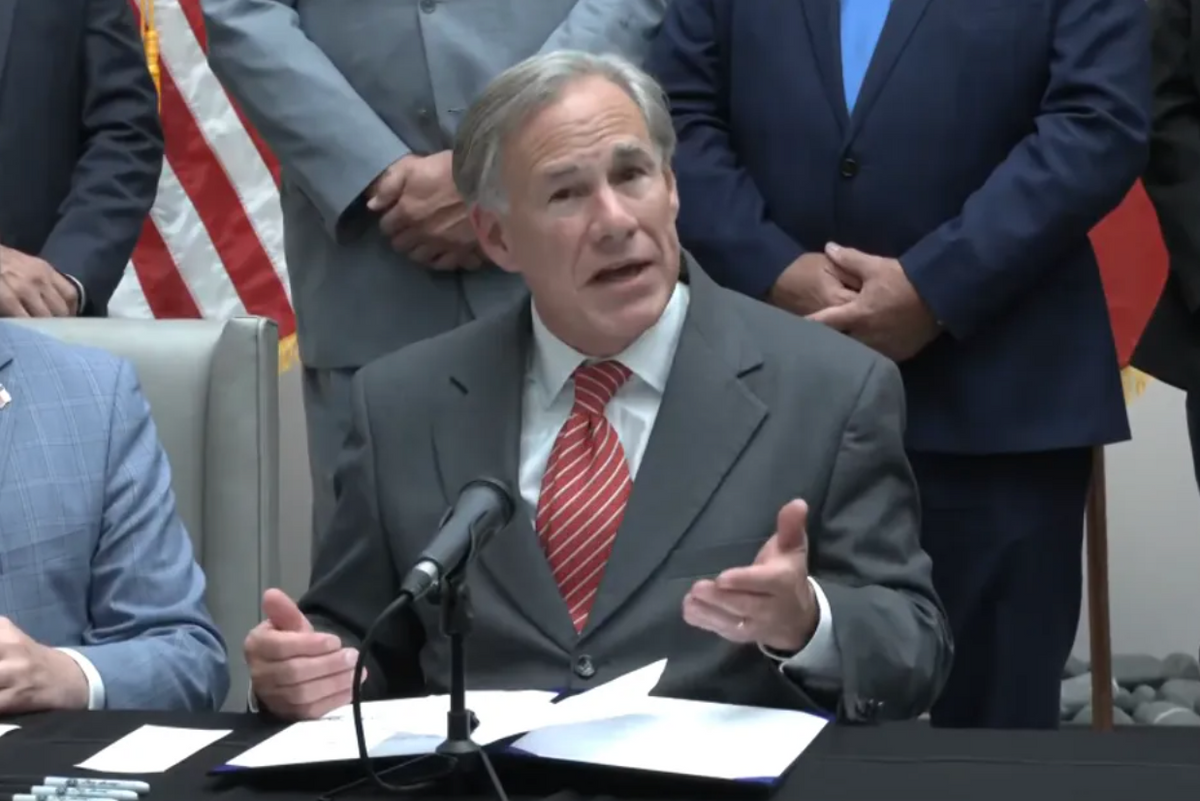 At a signing for Texas' newest voting laws Tuesday, Gov. Greg Abbott offered an ambitious—and perplexing—statement: in response to concerns that the state's newest abortion law would ban rape and incest victims from having access to abortions past six weeks, Abbott said he and the state would work to "eliminate rape."
"Let's make one thing clear: rape is a crime, and Texas will work tirelessly to make sure that we eliminate all rapists from the streets of Texas by aggressively arresting them and prosecuting them," Abbott said.
Reporter: Why force a rape or incest victim to carry a pregnancy to term?

Gov. Greg Abbott (R-TX): "It doesn't require that at all, because obviously it provides at least 6 weeks for a person to be able to get an abortion." pic.twitter.com/Mbx5JVHG1D
— The Recount (@therecount) September 7, 2021
The statement has drawn ire from many state and national politicians, including the Biden administration. White House Press Secretary Jen Psaki criticized Abbott's confidence in eliminating rapes in a press conference on Wednesday afternoon.
Jen Psaki just did this to Greg Abbott for claiming that he is going to eliminate all rapists, "There has never in the history of the country in the world, been any leader who's ever been able to eliminate rape, eliminate rapists from our streets." pic.twitter.com/XT8SI7qNgM
— Sarah Reese Jones (@PoliticusSarah) September 8, 2021
"There has never in the history of the country in the world, been any leader who's ever been able to eliminate rape, eliminate rapists from our streets," Psaki said.
National and local politicians, including U.S. Rep. Alexandria Ocasia-Cortez and Austin Mayor Steve Adler, took to national news outlets to express their disapproval of the governor's comments.
Ocasia-Cortez said on CNN's "Anderson Cooper 360°" Tuesday that the statement is illogical and unrealistic to both rape and incest victims and women who may often experience periods that are two weeks late.
"I find Gov. Abbott's comments disgusting," Ocasio-Cortez said on the talk show. "The majority of people who are raped are assaulted by someone that they know," Ocasio-Cortez said. "These aren't just predators that are walking around the streets at night."
Sad that in 2021 I have to explain to a GOP Governor that:

1. "6 weeks pregnant" = 2 weeks late for your period
2. Periods are late all the time from stress, diet,etc
3. Most people know their rapists

but GOP want to have more control over your body than you do, so here we are. https://t.co/IVCGHvkp6q
— Alexandria Ocasio-Cortez (@AOC) September 8, 2021
The bill also puts the power of enforcement in the hands of the people. Those who sue a clinic provider or someone who helps a woman obtain an illegal abortion could be awarded $10,000 or more in court.
Adler, who also took to MSNBC's "The Reid Out" on Tuesday night, criticized both the law's rape policies and its allowance of "private vigilantes."
"Watching the governor today talk about how his answer to eliminate rape is outrageous... it is just getting more and more surreal down here in Texas, almost by the minute," Adler said. "Already, we have women fleeing the state."
Other Texas politicians were critical of Abbott's rape elimination plan, including State Rep. Gene Wu (D-Houston).
I'm 98% sure that Governor Abbott's RAPE elimination plan will consist of:

1 - DON'T GET RAPED
2 -
— Gene Wu (@GeneforTexas) September 8, 2021
Some defended Abbott's remarks, however, including Texas Republican Party Vice Chair Cat Parks, who said any governor should work to end rape in their state.
But the move could prove fatal for Abbott's plans for reelection in 2022 and could even curb Texas' rapid growth. According to a Texas Politics Project poll in August 2021, 50% of surveyed voters disapprove of Abbott's actions and 41% approve, his lowest-ever in office. According to the poll, 52% of Texans say the state is moving in the wrong direction, the lowest since the poll's inception in 2008.
The low ratings come as other controversial bills including permitless carry, voting reform and banning of "critical race theory" in Texas schools continue to divide residents. Some, including Democratic Lieutenant Governor candidate Joe Jaworski, say this could be the nail in the coffin for Abbott.
Texas Gov Greg Abbott signed #SB1; a great mistake which he'll come to regret. His #votersuppression, along with disallowing reproductive care for rape & incest victims, is so against the interests & sentiments of most Texans. #TXGOP: prepare to meet your fate at the polls.
— Joe Jaworski (@JaworskiForTX) September 7, 2021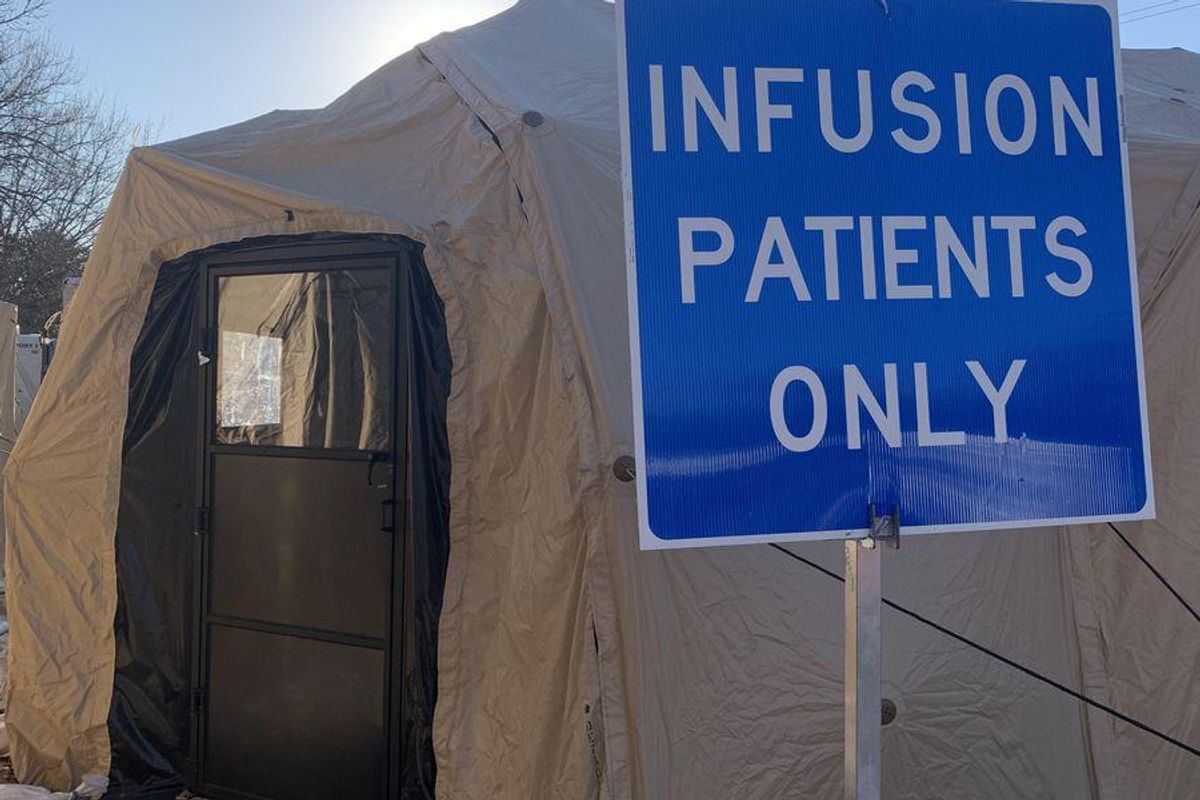 Texas Gov. Greg Abbott was diagnosed with COVID on Tuesday, joining 25,421 Texans who received their positive test results that day. He also joined the nearly 30% of at-risk patients that received antibody treatments as part of a growing movement that seeks to lessen symptoms and alleviate hospitals.
With available ICU beds dropping to single digits in several Texas metros and cases surging in the wake of the new highly-contagious Delta variant, the Lone Star State has joined a nationwide trend in bringing back antibody treatments. The drugs, which are primarily distributed by Regeneron Pharmaceuticals, Inc., have been shown to curb hospitalization for at-risk patients.
The federal government has ramped up distribution of the transfusions, especially in higher-risk states including Texas. The Texas Department of State Health Services reopened a regional antibody-drug infusion center on Monday in Austin for the first time since May due to increasing case rates.
What is the treatment and what are its benefits?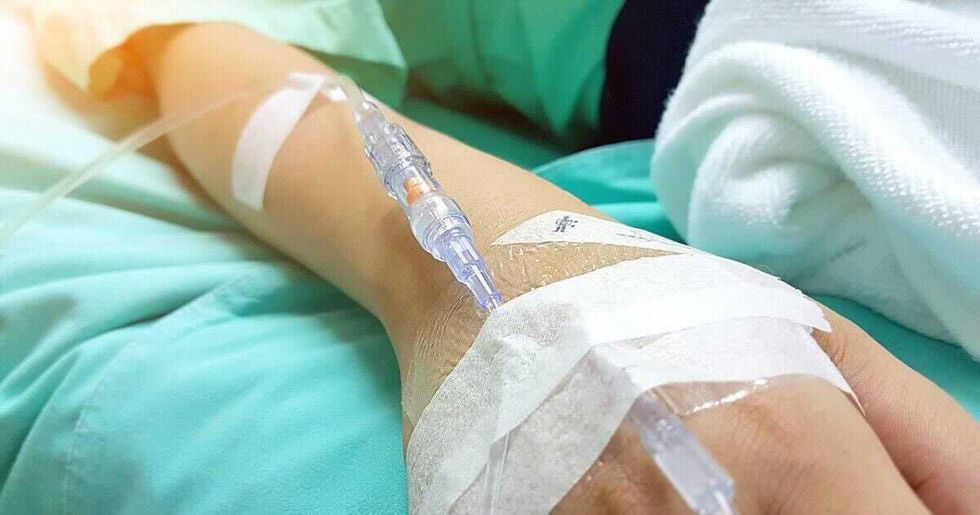 Unlike methods used by medical professionals when a patient is already hospitalized, monoclonal antibody treatments seek to prevent hospitalization from happening at all.
According to the FDA, the drugs are laboratory-made molecules that imitate natural antibodies to help keep the virus at bay.
"They can help your immune system recognize and respond more effectively to the virus, making it more difficult for the virus to reproduce and cause harm," the FDA said.
The drugs are often used in the early onset of mild or moderate COVID cases and are most effective in at-risk individuals that may not produce enough antibodies of their own.
The drugs are infused into the system via an IV. In clinical trials, use of the drugs has curbed the risk of hospitalization or death by 70%.
Antibody infusions are especially vital in states where vaccinations are low and hospitalizations are high. Vicki Brownewell, chief nursing officer at Houston Methodist West Hospital, told The Washington Post that doctors can't effectively combat COVID once a patient is hospitalized.
"Once a patient is hospitalized with COVID, there's very little we can do except support them. There are no magic-bullet drugs that work," Brownewell said.
Why weren't they used as much in past surges?
The drugs, which were authorized by regulators in November, wasn't endorsed by the National Institutes of Health until early 2021. Lack of information and a low pool of eligible "high risk" kept the practice out of mainstream use until early summer. In addition, frontline healthcare workers sometimes rebuked the idea of prioritizing the treatment of still-healthy patients over those hospitalized, and already-thin hospital staffing meant some couldn't stretch to include antibody infusions as well.
The treatment has been in use for such high-profile politicians as former President Donald Trump, who advocated for the use of antibodies after his recovery.
Dr. Marcella Nunez-Smith, co-chair of President Joe Biden's COVID advisory board, said in a White House press conference on Aug. 12 that over 600,000 patients received antibody treatment over the course of the pandemic.
Who is eligible for treatment?
As of Aug. 9, those who are unvaccinated or deemed at-risk of hospitalization can receive Regeneron even before a positive test result if they were exposed to someone with COVID. The treatment is also used for post-exposure prophylaxis, when an immunocompromised person is been exposed to COVID.
But all patients need to be referred by their local physician to get treatment.
The drugs are now experiencing a spike in demand. Regeneron sent out 135,023 doses of the treatment last week, up nine times from a month earlier, and the federal government sent out over 100,000 doses in July, up five times from June. The Biden administration is increasing distribution in several states, and a new "at-risk" definition means as many as 75% of American adults could be eligible for treatment, David Wohl, an infectious-diseases doctor at UNC Health in Chapel Hill, N.C., told The Post.
The drugs are paid for by the federal government and distributed to patients free of charge.
What about the Austin center?
The new site reopened Monday and will treat around 84 patients daily from 8 a.m. to 6 p.m. Patients must be referred by a doctor.

This is the area's second go at an antibody treatment center. Texas DSHS ran a mobile site in east Austin from January-May, before closing as demand decreased.
For more information on treatments for COVID-19, click here.