Get connected with our daily update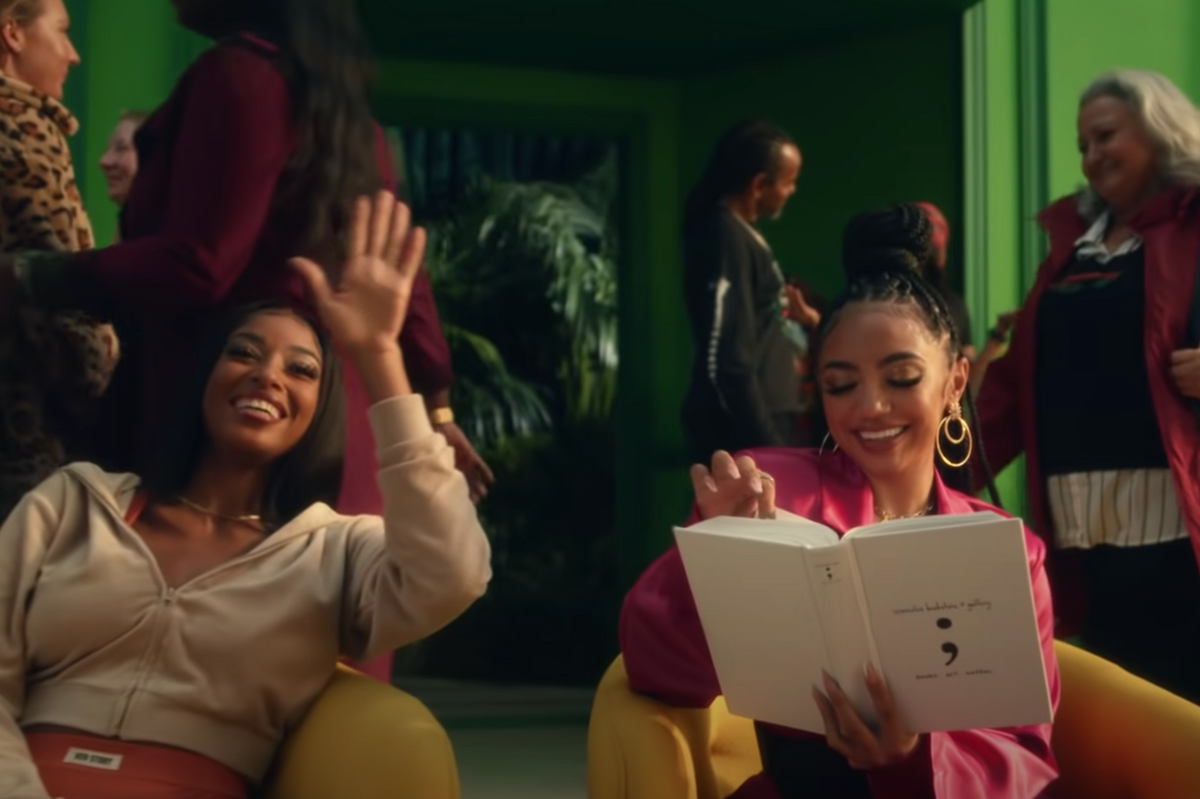 This Black Friday, T-Pain and Normani want you to shop at Black Pearl Books on Burnet Road.
A mini-film showing Atlanta-based singer Tanerélle taking an elevator to "Black-owned shops near me," highlights dozens of stores all over the country, and Austin shop Black Pearl Books made the list. The film came about through a partnership between Google and the U.S. Black Chambers, Inc. to reimagine Black Friday as "Black-owned Friday," a day to search, shop and support Black-owned businesses. And what better way to send the message than with a new upbeat track by T-Pain featuring Normani.
Google presents the #BlackOwnedFriday film feat. T-Pain and Normani youtu.be
Black Pearl Books, which celebrated its one-year store anniversary just last week, is offering deals through Monday. For in-store shopping, purchases are buy-one get-one 50% and free shipping on all purchases over $30 for online orders.
Black Pearl mentions that the meaning behind the name is in reference to a mysterious rare gemstone symbolizing independence, strength, wisdom, wealth, prosperity, love and hope. The store offers physical books as well as audiobooks, eBooks, and merchandise like t-shirts and stickers. And if you like a signed copy of a book, they may have that as well.
Holiday gift guides currently feature everything from a Lizzo coloring book to puzzles and games.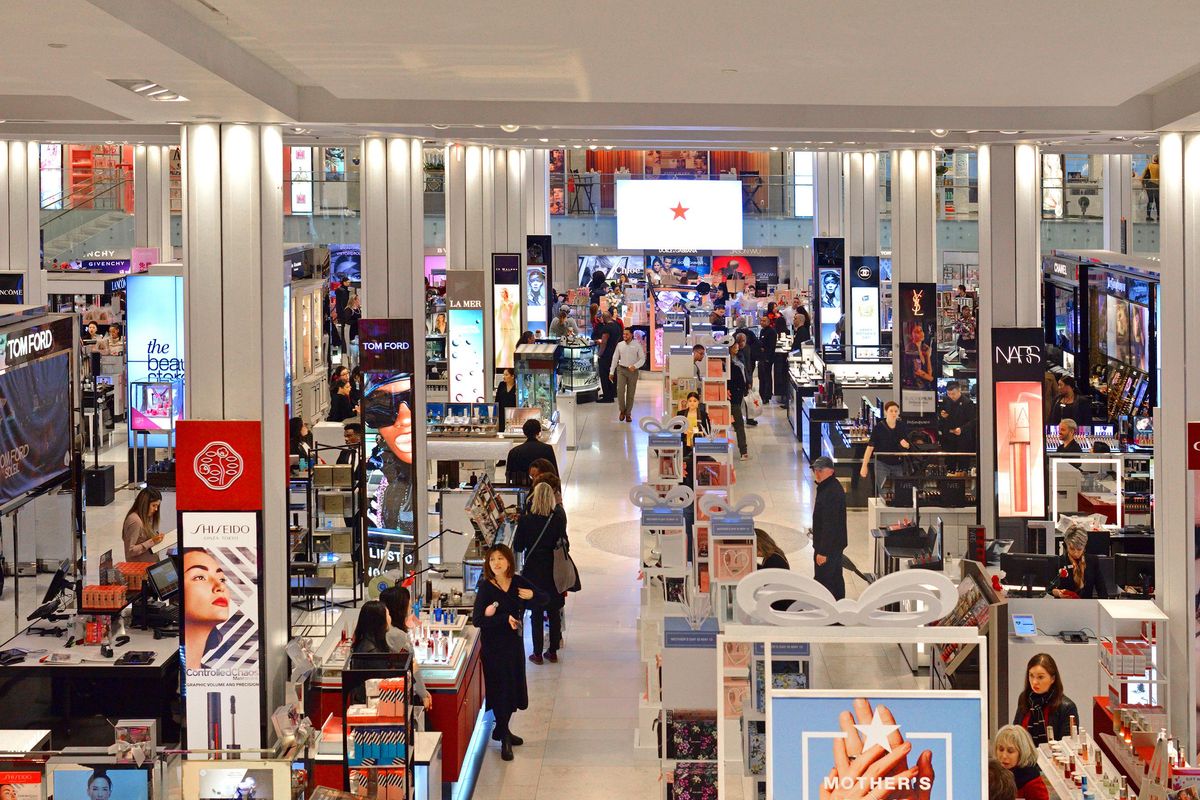 As we gear up for Friday's sales frenzy, shoppers may have one key question on their minds: Which stores offer the best discounts?
According to a WalletHub survey of nearly 5,000 Black Friday deals from 21 of the biggest U.S. retailers, Macy's has the best overall savings with an average 58.5% discount.

Here's how other stores fared based on shopping category:
For clothes & apparel discounts: JCPenney has the best deals with an average 58.8% discount.
For jewelry deals: Belk offers an 80% discount, followed by Kohl's at 75%.
For furniture deals: Office Depot and OfficeMax are your best bet with a 49% discount.
For consumer electronics, toys, and computers and phones: Macy's takes the cake.
Check out the full list here.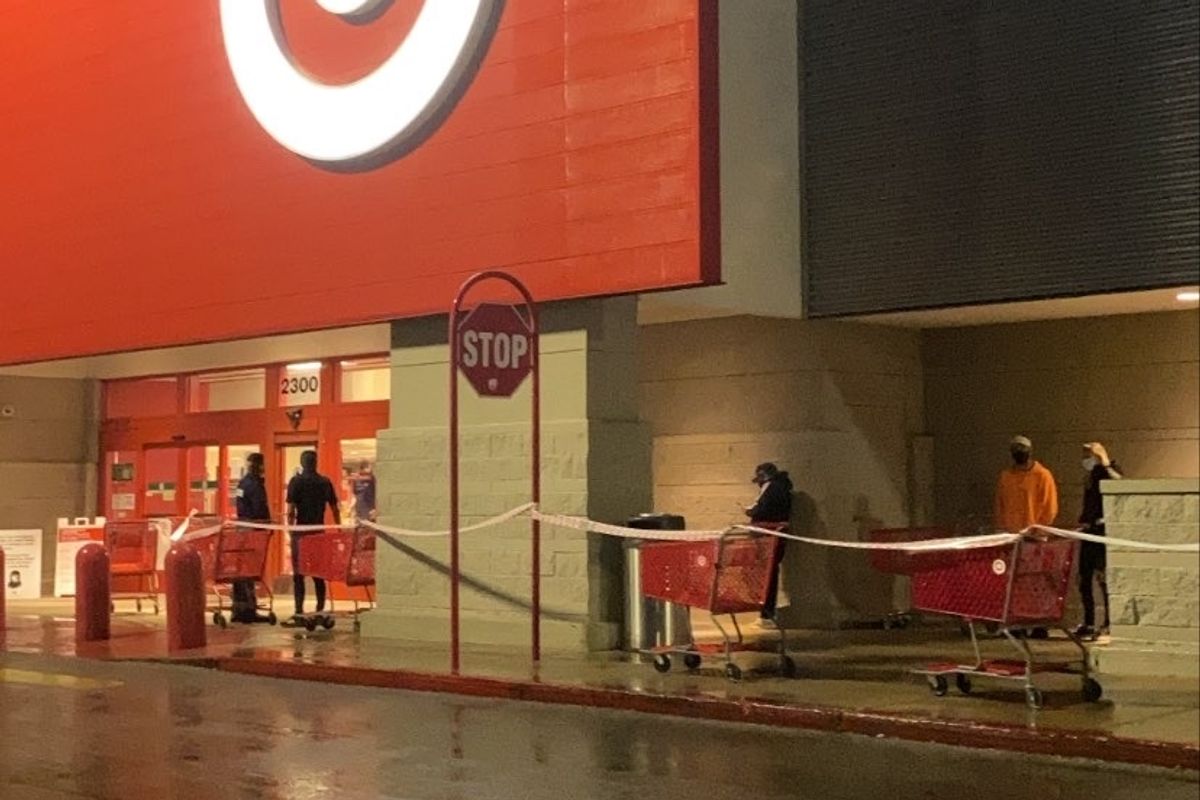 (Laura Figi)
At the tail end of a tough year for retailers, Black Friday deals appeared to draw fewer shoppers into big box stores around Austin.
Early morning openings at Bed Bath & Beyond on Brodie Lane, Best Buy and Walmart on Hwy. 290, Target on West Ben White Boulevard, and Marshalls on West William Cannon Drive saw anemic turnout—perhaps driven down by the rising number of COVID-19 cases reported locally or the cold, rainy weather.
Black Friday line-spotting in Austin, TX youtu.be
Shoppers may also have turned to online retailers, where similar deals could be found with less risk.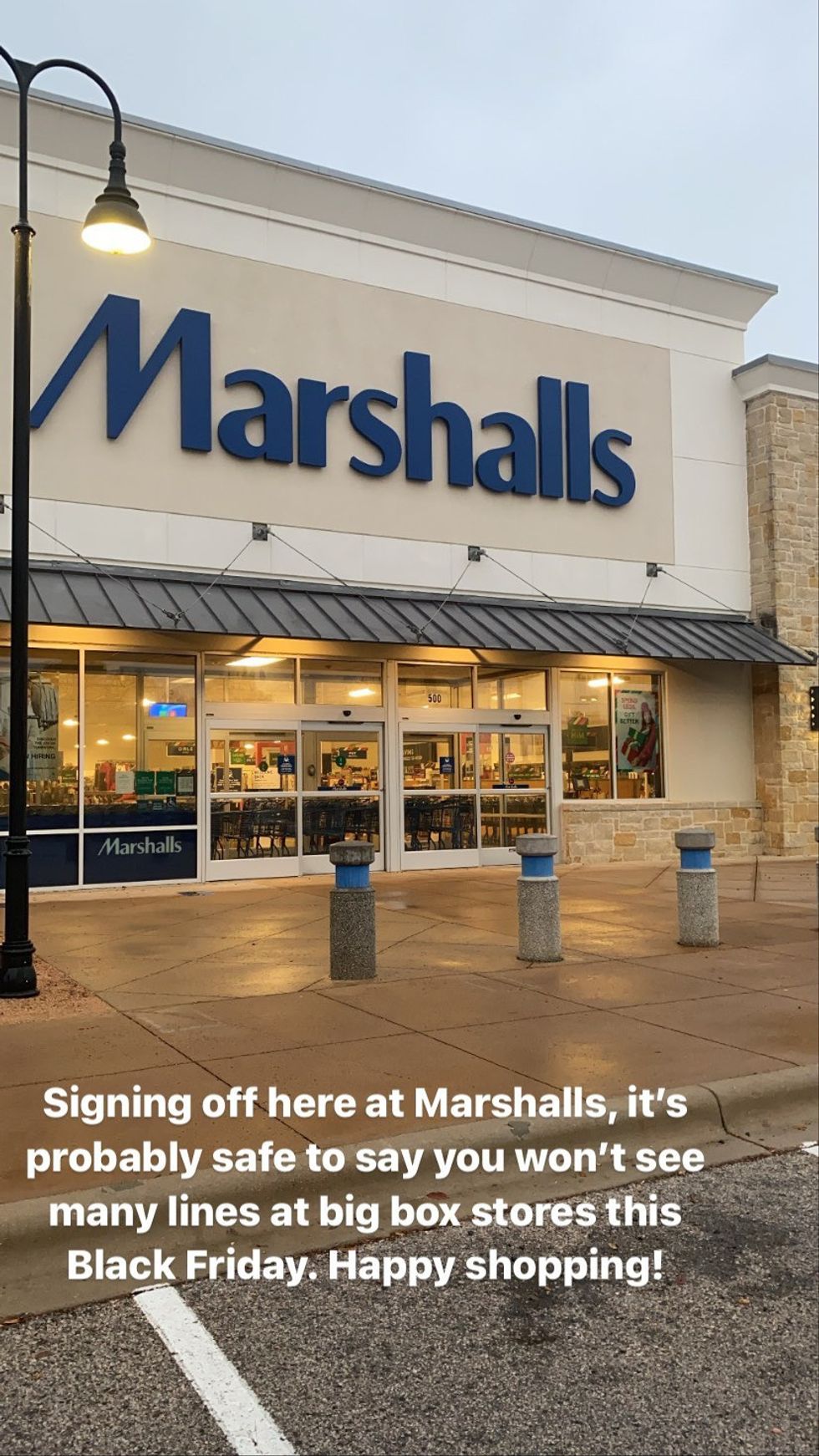 (Laura Figi)
Black Friday, as a shopping concept, began gaining steam in the late 1980s, when retailers operating at a loss—or in the red—reported a sharp uptick in sales—moving into the black—after Thanksgiving.

It may also have derived its name from police officers in Philadelphia, who used the term to refer to the chaos that resulted when suburban shoppers came into the city for their holiday shopping in the early 1960s, according to Encyclopaedia Britannica.
The allure of Black Friday has been waning in recent years, however, and it may be further diminished by the pandemic.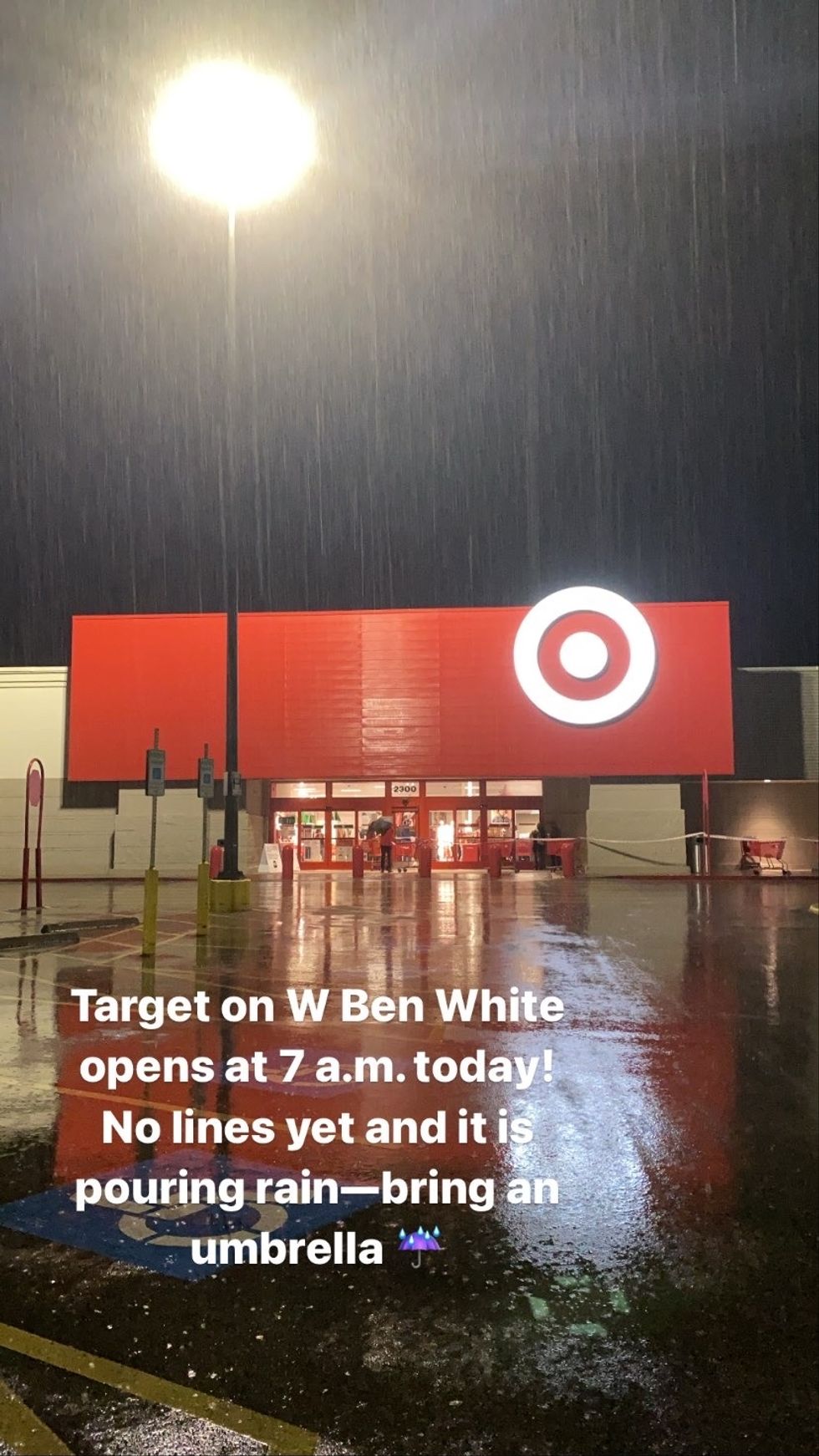 (Laura Figi)
A recent survey from Accenture found that 64% of more than 1,500 respondents are less inclined to shop on Black Friday than they were a few years ago. U.S. consumers also began their holiday shopping earlier this year and plan to spend less, according to the survey.

Still, many local businesses are open, from The Austin Winery and Half Price Books to Kendra Scott and Waterloo Records.