Austonia AM
100% Austin news, info, and entertainment, straight to your inbox at 6 a.m. every morning.
In five minutes, you're fully informed and ready to start another great day in our city.
Get connected with our daily update
Is Charlotte the Austin of the East Coast?
Both southern cities are home to big universities and have up-and-coming economies—fueled by banking and tech, respectively—that share a love of barbecue, a penchant for live music and rapidly growing millennial populations.
But the two cities present different benefits—and growing pains—to their residents and prospective transplants. Similar to how many Austinites look to San Francisco as an example of what lies ahead for the Capital City, at least one Charlottean is looking to "Austin as a guide (and in some cases a warning) for what's to come in Charlotte."
Here's how Austin and Charlotte compare across 15 highly specific, occasionally scientific categories.
1. Top workplaces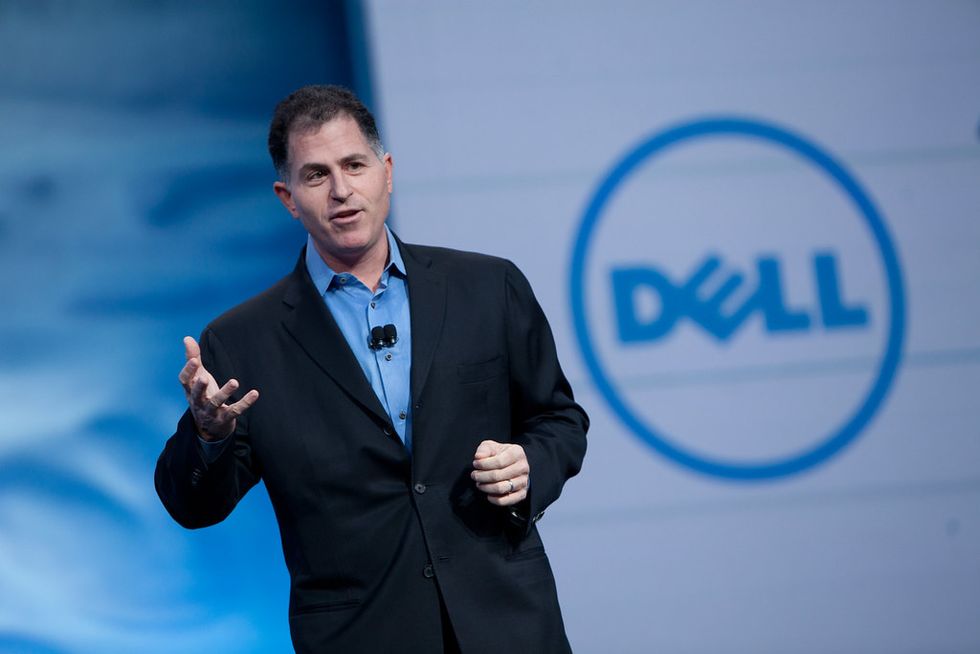 Charlotte's largest employers include Atrium Health, Wells Fargo, Walmart and Bank of America, according to the Charlotte Business Journal. Austin's largest employers include the State of Texas, the University of Texas at Austin and Dell.
2. Origin stories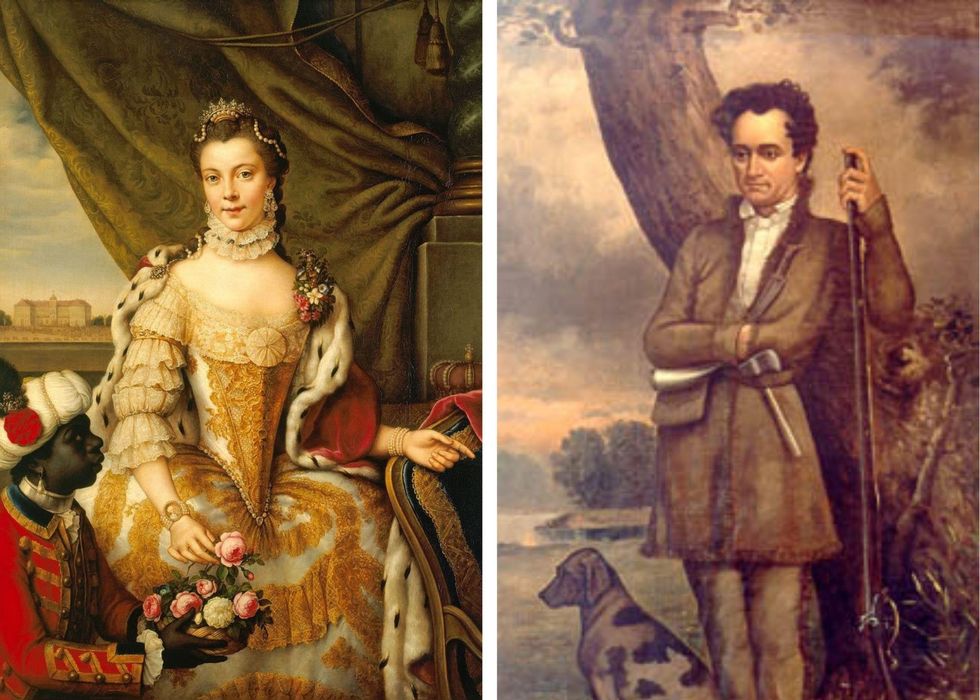 Charlotte was settled around 1750 and is named for Princess Charlotte Sophia of Mecklenburg-Strelitz, queen of England and wife of King George III, which is why it's sometimes called the Queen City.
Austin, previously known as Waterloo, was purchased to serve as the capital of the Republic of Texas in 1839 and renamed in honor of "Father of Texas" Stephen F. Austin, who colonized the region and introduced slavery, despite attempts by the Mexican government to ban it. Texas was annexed into the U.S. in 1845, and Austin became the state's official capital the following year.
3. Beloved food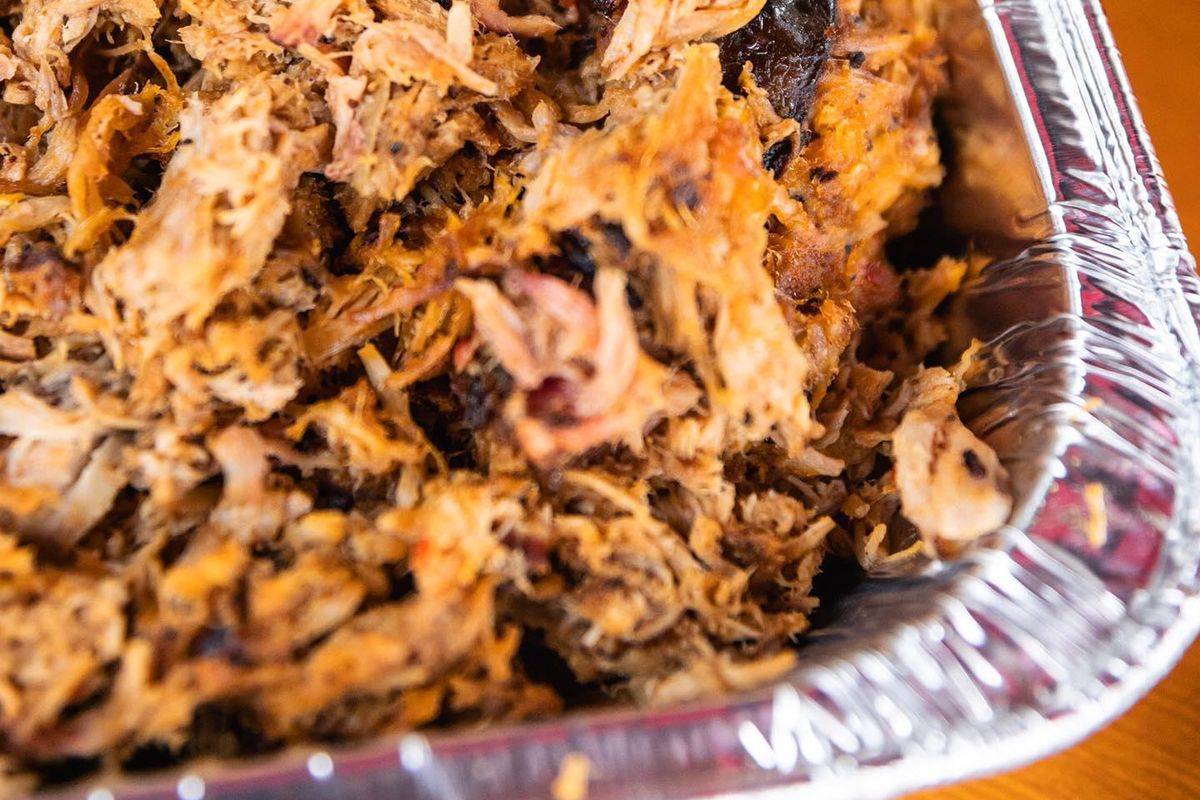 (Midwood Smokehouse/Facebook)
Although there are many, the top contender in Austin might just be migas, where in Charlotte it is arguably shredded pork barbecue, eaten with a plastic fork.
4. Median home price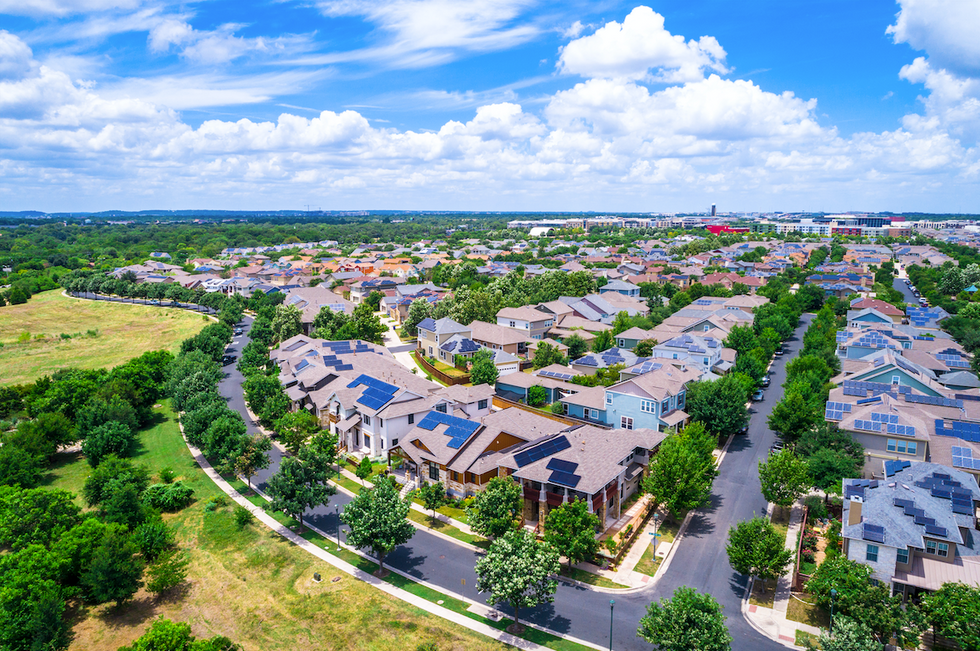 (Shutterstock)
The median home sales price in the city of Austin hit an all-time high of $550,562 in April, exacerbating the challenges of first-time and prospective homebuyers, according to the Austin Board of Realtors.
The Charlotte housing market is similarly outperforming the national average, posting double-digit gains in home prices and contending with a housing shortage and population growth. But it remains relatively affordable compared to the Austin market. The median home sales price in April was $315,000, according to the Charlotte Regional Realtor Association.
5. College towns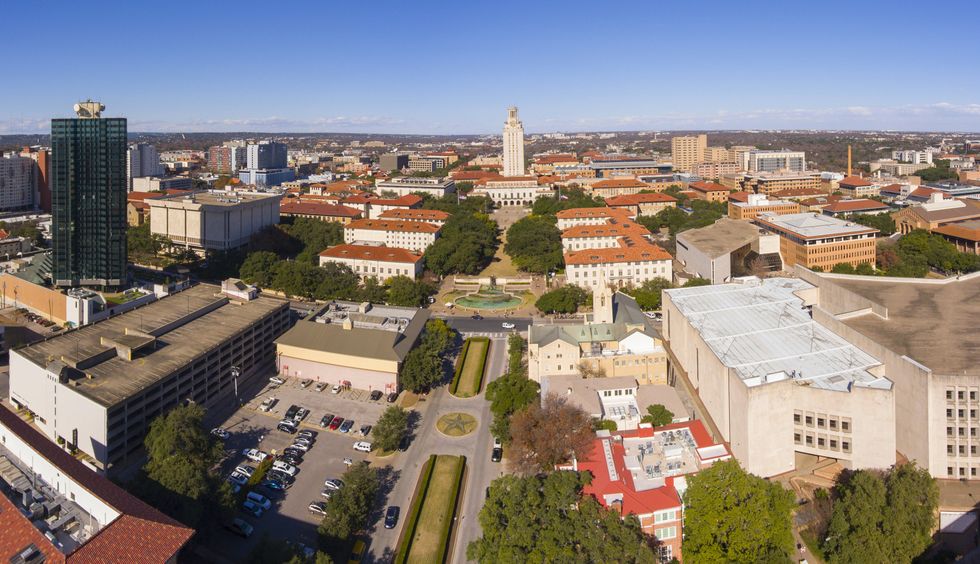 Austin and Charlotte are both home to state universities. The University of Texas at Austin is the 14th best public school in the country, according to U.S. News & World Report; has an enrollment of more than 50,000 students; and counts the second largest endowment at $31 billion. The University of North Carolina-Charlotte is second to flagship campus Chapel Hill but still enrolls more than 30,000 students.
6. Population growth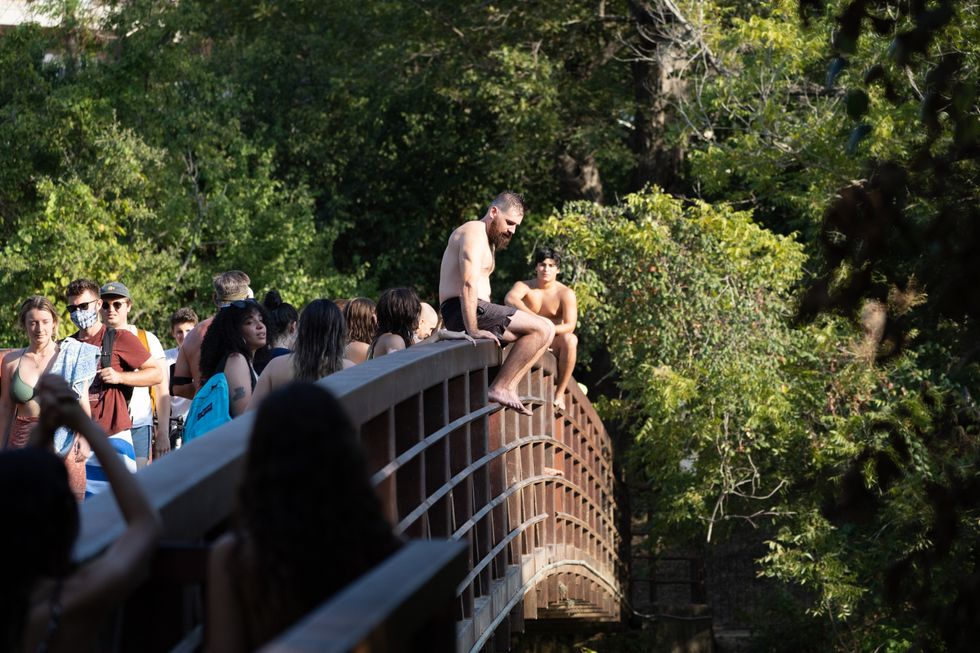 (Jordan Vonderhaar)
Austin beats Charlotte both in terms of population and growth, but only barely. The capital city had a population of 978,908, according to 2019 census estimates, and had grown 22.1% since 2010. Charlotte had a population of 885,708 and had grown 20.4% over the same period.
7. Fitness freaks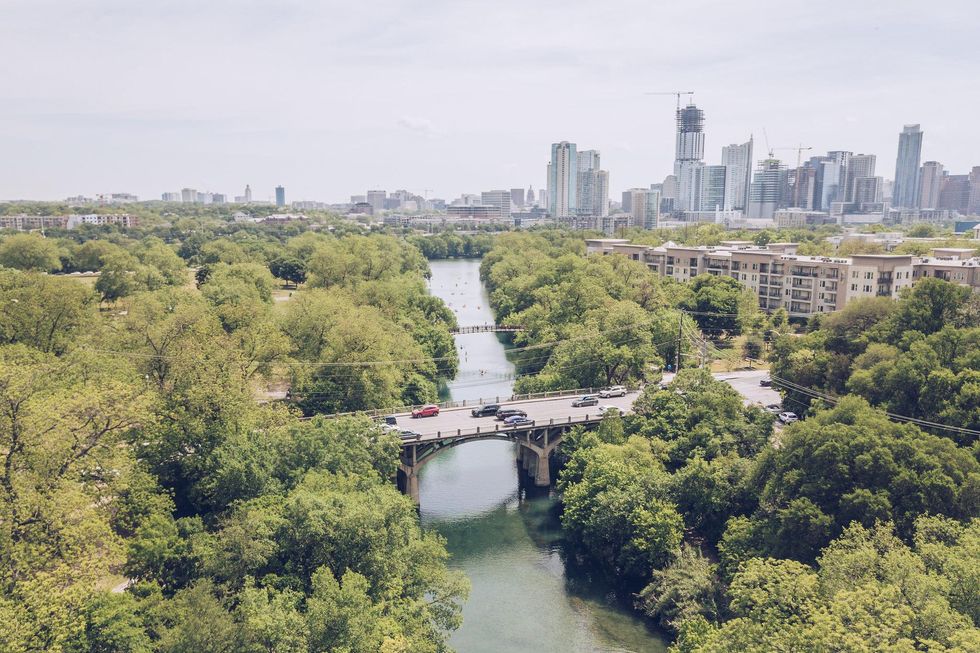 (The Trail Foundation)
According to the 2020 American College of Sports Medicine's community fitness index, Austin ranks 31st and Charlotte 67th among the country's largest cities. Austin's score reflects better bike friendliness and more farmer's markets per capita, among other metrics.
8. Craft brewery density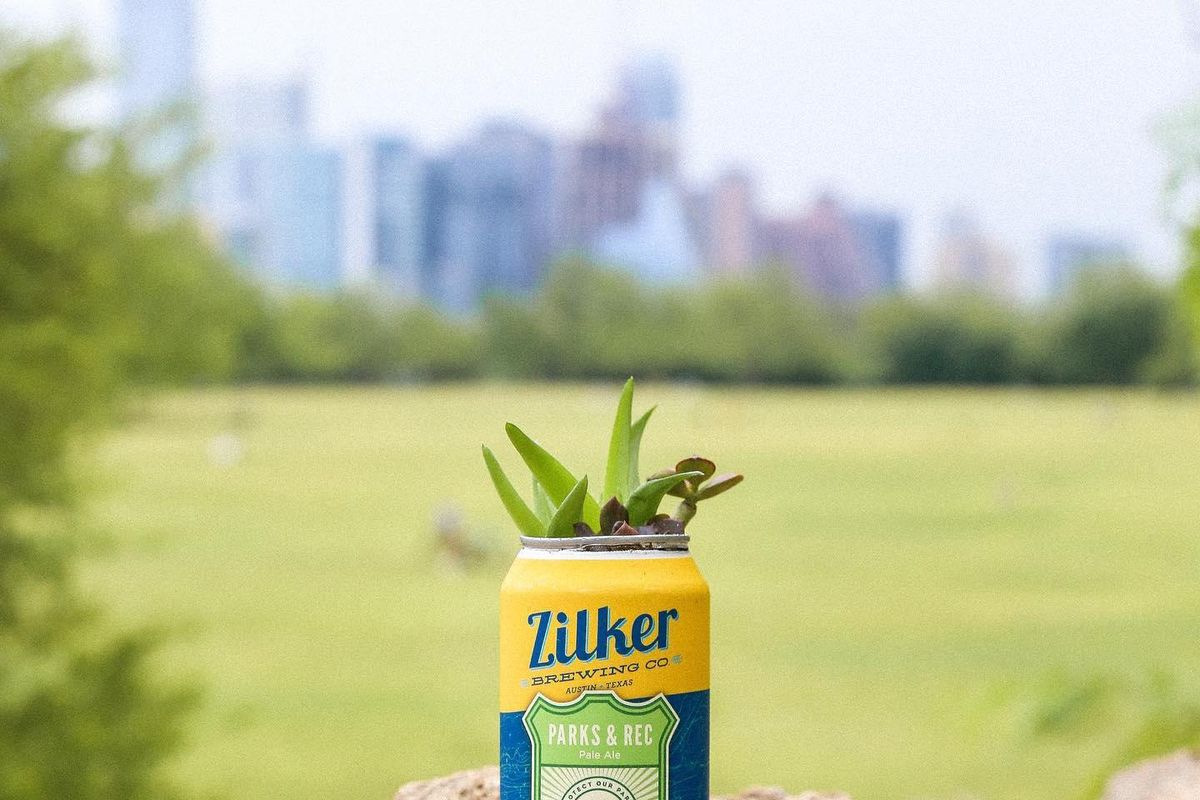 (Zilker Brewing Co./Facebook)
Charlotte narrowly beats Austin in terms of ranking and number of breweries, according to the Real Estate Witch's 2021 list of best beer cities in America. Charlotte came in 17th, with 76 breweries, and Austin ranked 25th, with 71.
9. Natural disaster risk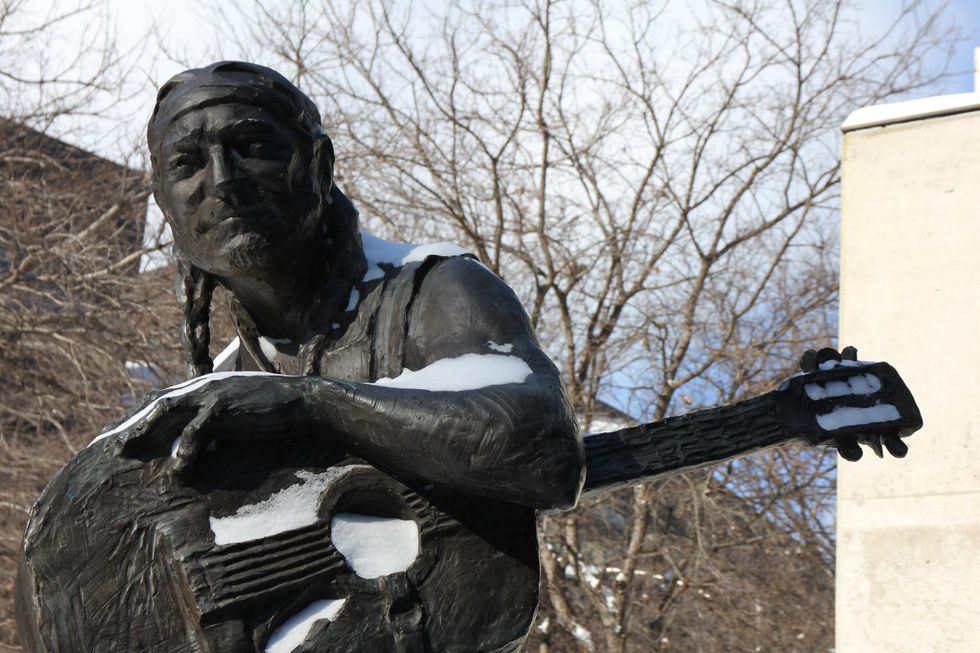 The Willie Nelson statue downtown got a dusting of snow during the February winter storm. (Laura Figi/Austonia)
Mecklenburg County, which includes Charlotte, received a score of 16.89 on the national risk index, which is compiled by the Federal Emergency Management Agency. This places it in the 88th percentile nationally, at risk of such natural hazards as drought, hurricanes and tornadoes.
Travis County scored worse—24.91—which landed it in the 96th percentile nationally. Its most prevalent natural hazards include drought, lightning and tornadoes.
10. Local politics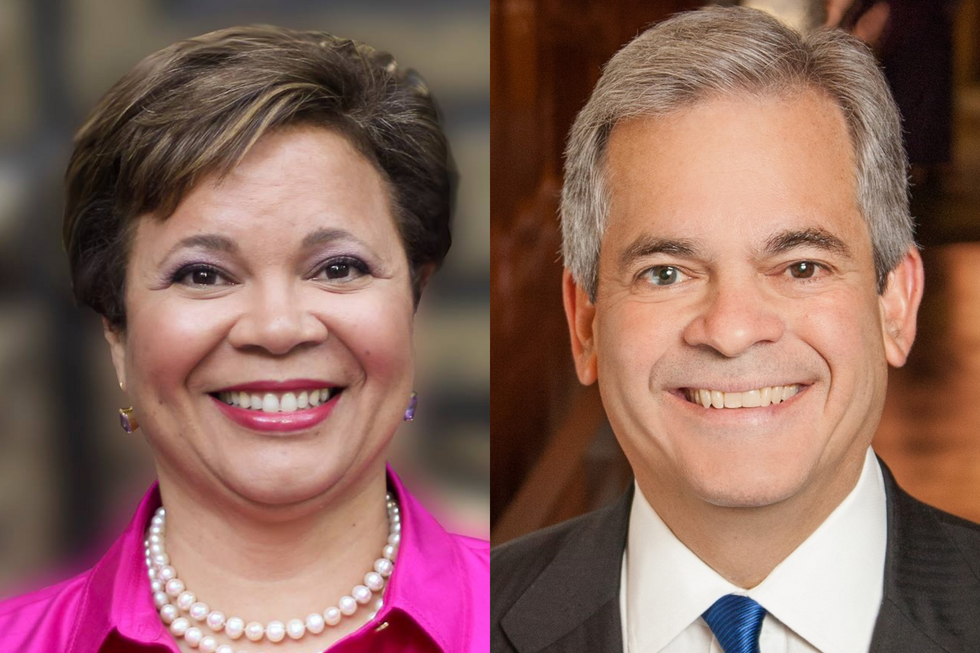 Charlotte Mayor Vi Lyles, a Democrat in her second term, is the first Black woman to hold the office. She has championed against anti-LGBT legislation, investment in affordable housing and light rail.
Austin Mayor Steve Adler, also a Democrat in his second term, is the first mayor to serve as part of the 10-1 council system. He has tackled contentious issues, from zoning reform and homelessness to the city's affordability crisis and recent protests over police violence, with varying degrees of success.
Both cities are liberal strongholds in more conservative states. Nearly two-thirds of Charlotteans voted for President Joe Biden in the 2020 election, compared to 49% of North Carolinians. Nearly 72% of Austinites went for Biden, compared to 47% of Texans.
11. Sports culture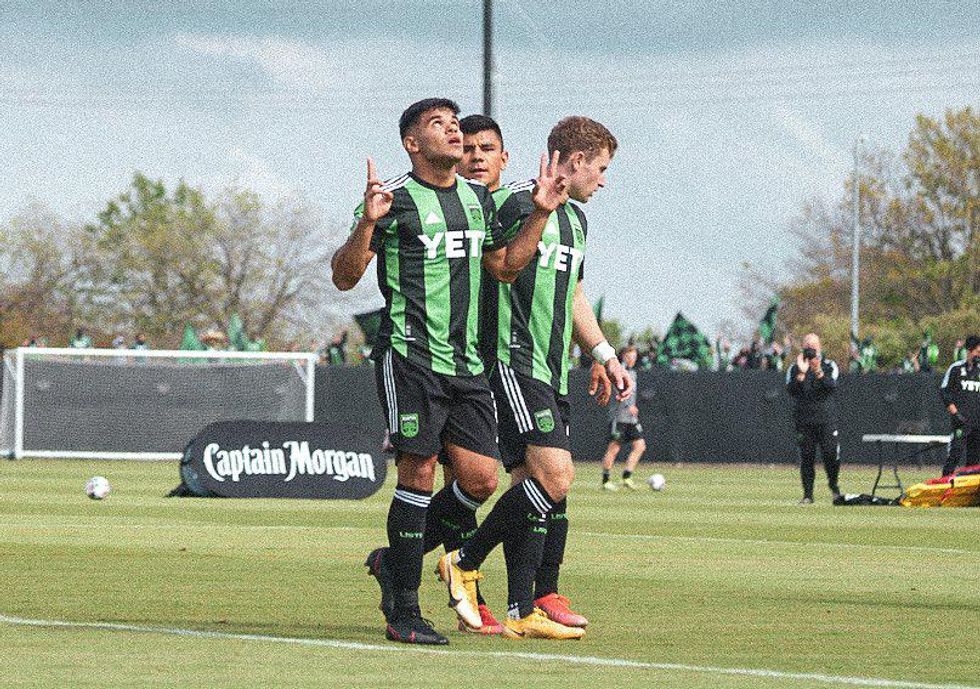 (Austin FC/Twitter)
Both Austin and Charlotte recently gained soccer franchises, but the North Carolina city also has a stable of other beloved professional sports teams, including the Panthers (NFL) and Hornets (NBA).
Until recently, Austin was alone among the country's 15 populous cities that lacked a major league team. Now it has Austin FC, which has won two games and lost four so far in its inaugural season.
12. Millennial appeal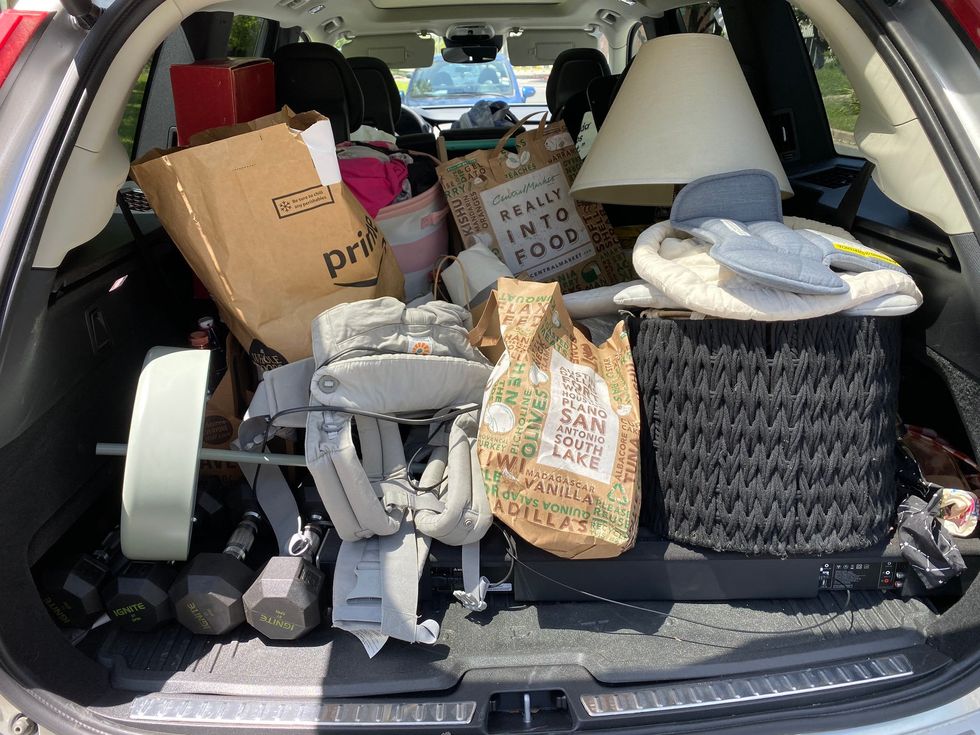 (Michael Anthony Orona)
Austin and Charlotte are among the most attractive cities among millennials. According to SmartAsset's 2020 report, Austin ranked third and Charlotte fifth in terms of net millennial migration. Similarly, RentCafe included both among its top 15 hottest cities for millennials renters over the last five years, with millennials making up 48% of Austin rental applicants and 43% of Charlotte rental applicants.
13. Diversity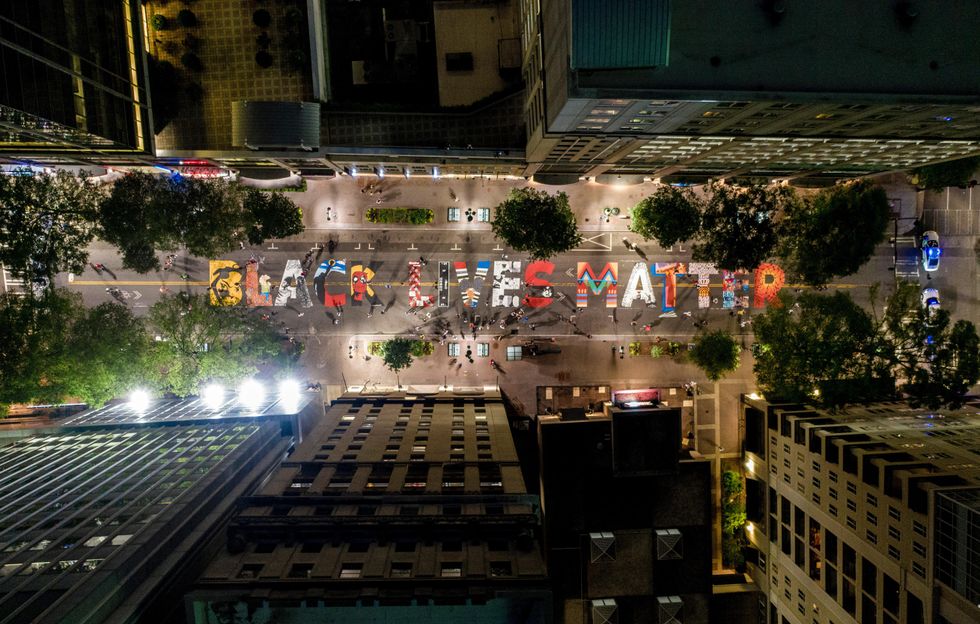 (Pexels)
Austin and Charlotte rank 23rd and 24th, respectively, among large U.S. cities in terms of ethnic diversity, according to a recent WalletHub study. Austin is a majority-minority city, with a rapidly growing Asian population and decreasing shares of families-with-children in the urban core and Black residents overall. Charlotte is also a majority-minority city, with increasing Asian and Hispanic populations, according to Mecklenburg County's 2020 pulse report.
14. The great outdoors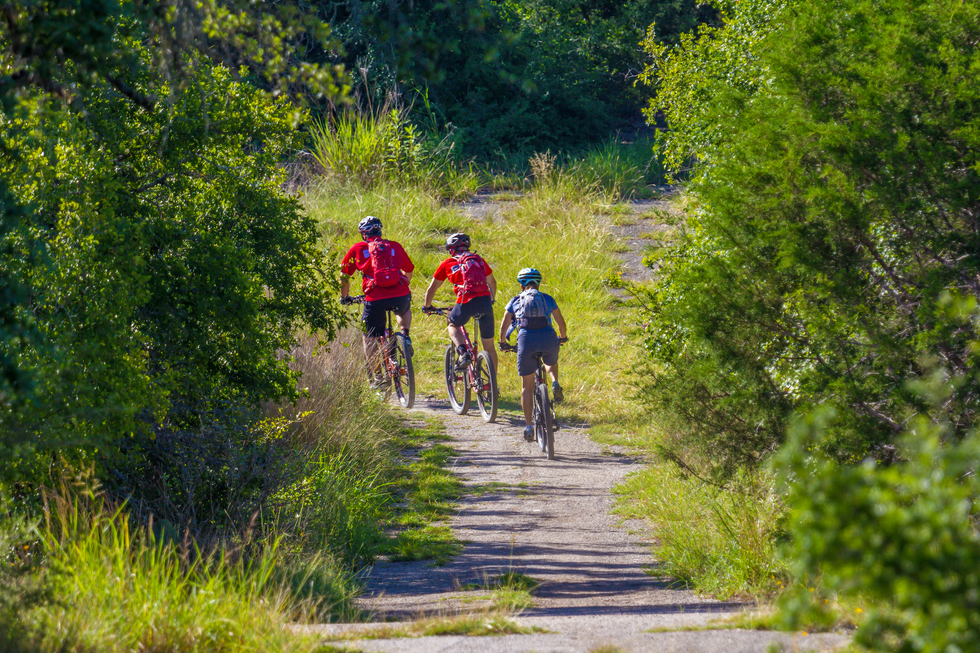 Austin beats Charlotte in terms of its 2021 ParkScore ranking, which is compiled by the Trust for Public Land and includes the 100 largest U.S. cities. In 45th place, Austin fell eight spots from last year and received its lower mark for equity. Charlotte, however, ranked near the bottom, at 91st place, and received its lowest mark for access. Fewer than 40% of Charlotteans live within a 10-minute walk of a park, compared to 62% of Austinites.
15. Celebrity sightings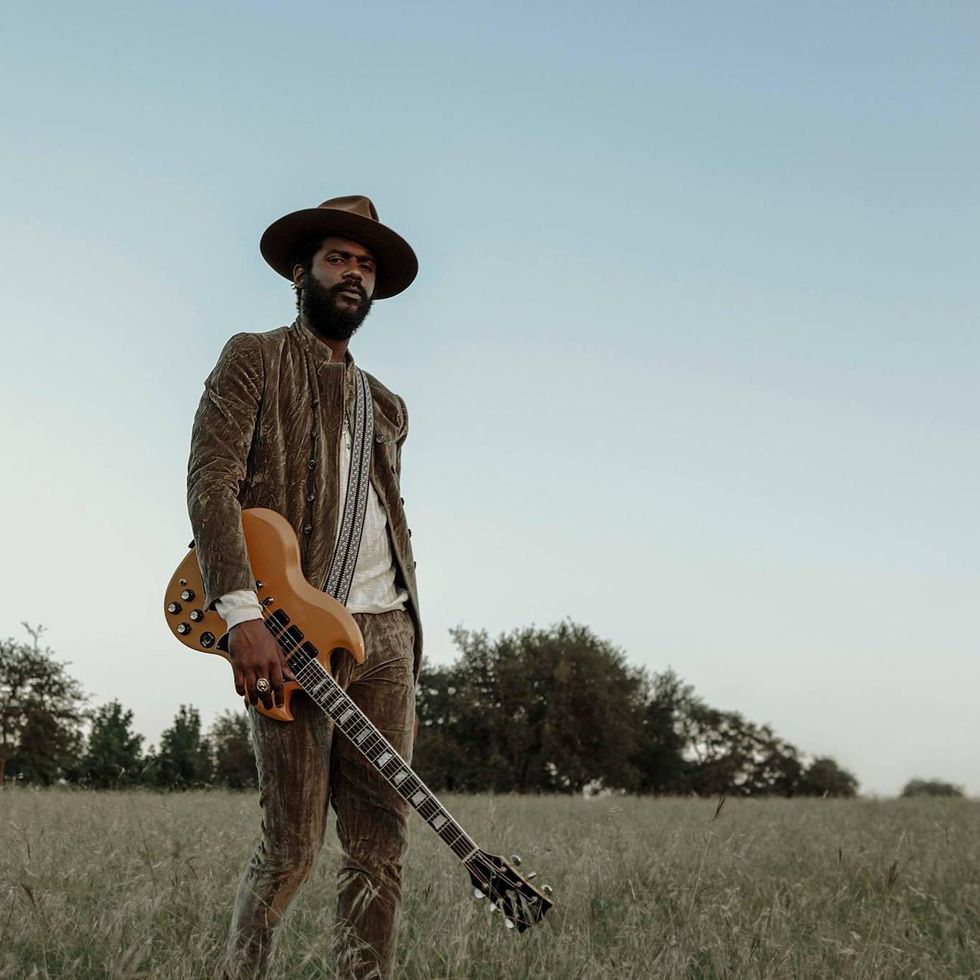 (Gary Clark Jr./Facebook)
Charlotte lags behind Austin in terms of famous residents. The city counts former Tar Heel, Charlotte Bobcats majority owner and possible best basketball player of all time Michael Jordan as a part-time Charlottean.
Austin, on the other hand, saw more celebrities lay down roots in 2020 alone, including extremely successful podcast host and professional devil's advocate Joe Rogan, "Dawson's Creek" actor James Van Der Beek, enigmatic Tesla CEO Elon Musk and "Entourage" star Adrain Grenier. Other notable Austinites include possible gubernatorial candidate Matthew McConaughey, country music legend Willie Nelson, Grammy winner Gary Clark Jr. and Coach Taylor himself Kyle Chandler.
Austin's "boomtown" status is more than a headline: the Texas capital had the highest tech migration rate over the past year, according to data from Microsoft Corp.'s LinkedIn profiles.

Austin brought in 217 software and information technology workers per 10,000 pre-existing employees, a number nearly 1.5 times higher than the runner-up, which was Nashville, Tennessee.
The data, which was grabbed from May 2020 to April 2021, shows that Austin securely rooted itself as a tech hub when remote work became king and thousands moved away from traditional metros such as New York City or Silicon Valley during the pandemic. The effect spilled over into other emerging areas, including Nashville, Charlotte, Miami and Denver.

Austin's workforce, Texas taxes and spacious living compared to California and New York made it a desirable city for professionals to gravitate to during the pandemic, as seen in various companies, venture capitalists and CEOs that moved their home base to the Capital City.
Meanwhile, San Francisco hemorrhaged 80 Microsoft tech workers per 10,000 existing positions, and fellow California hub Los Angeles lost three net workers per 10,000. Boston, Chicago, Cincinnati and New York City all saw significant losses as well.
Austin's foreign-born population grew by nearly 40% between 2010 and 2019, placing it among the most attractive Heartland metros among immigrants and ensuring the city's future as one of the country's critical economic hubs, according to a recent report published by Heartland Forward.
The Arkansas-based think tank studied foreign-born population growth in the American Heartland—a 20-state region that stretches from the Appalachians to the Rockies. The area has seen its share of the foreign-born population rise from 23.5% in 2010 to 31.1% in 2019 and may be supplanting historic immigration hubs such as New York, Los Angeles and San Francisco.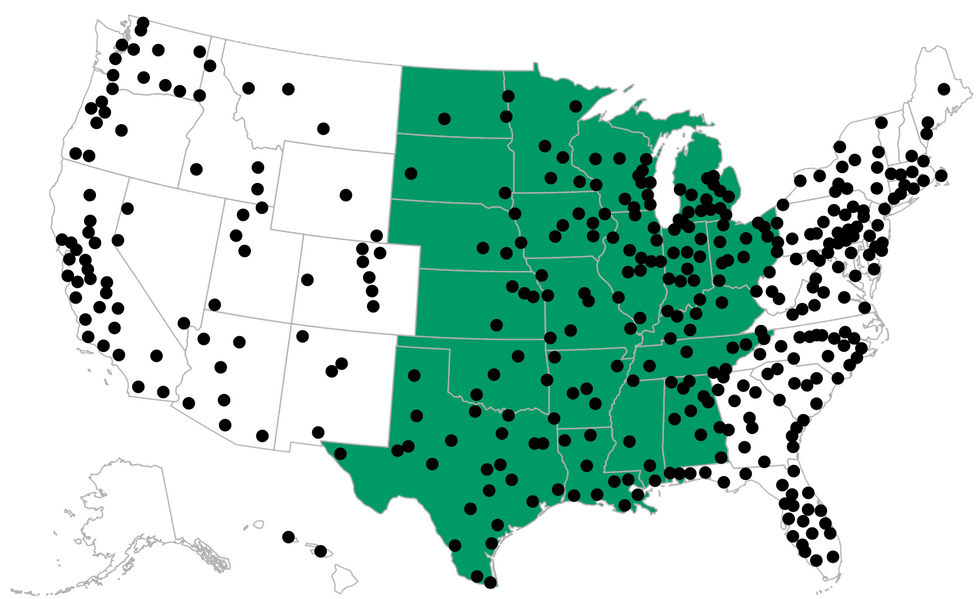 The 20-state Heartland region stretches from the Appalachians to the Rockies. (Heartland Forward)
Heartland metros such as Austin offer relatively low costs of living, economic opportunity and a spirit of friendliness, in contrast to the region's profile as "a hotbed of nativist and xenophobic attitudes." This demographic trend is good news, according to Heartland Forward, because it:

Lessens pressure on overcrowded areas
Reverses the population loss and rapid aging previously seen across the Heartland
Helps fill gaps in the U.S. labor market and fuel economic growth
Texas is one outlier among Heartland states in that its population has been steadily growing for decades. More recently, this growth has been mostly driven by an increase in the state's Hispanic population, which grew by more than 2 million people between 2010 and 2020, according to estimates released by the U.S. Census Bureau last June.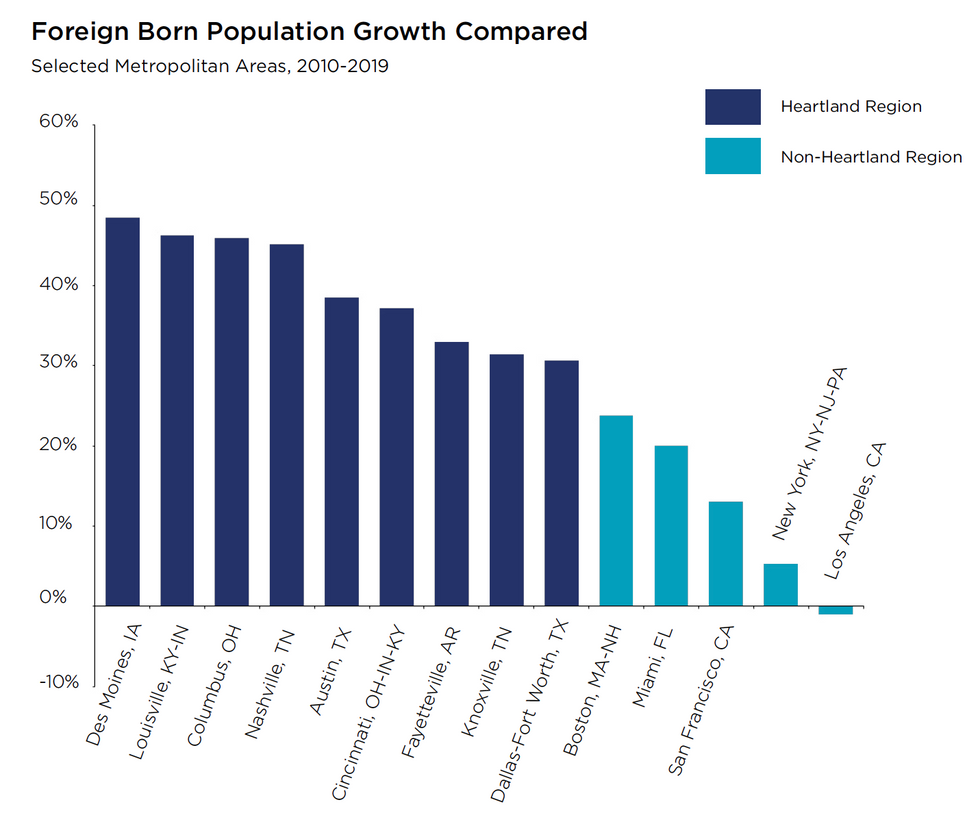 (Heartland Forward)
The Heartland's largest metropolitan areas, which include Austin, Houston and Dallas-Fort Worth, stand to benefit most from this immigration wave. The influx of foreign-born residents helps fill gaps in the region's labor market, from the blue-collar manufacturing sector to big tech.

The report cites a recent Federal Reserve Bank of St. Louis study, which found that as many as half of all manufacturing workers in Texas are foreign-born. It also points to the pandemic migration of Bay Area tech companies to Heartland metros, including Austin. The Texas capital offers a relatively affordable cost of living and a rapidly growing economy, which appeals to corporations, workers and entrepreneurs.
Foreign-born population growth may also attract another desirable contingent to Heartland metros: millennials. Austin already ranks highly among 25- to -40-year olds, in part thanks to the diversity it offers.
These demographic shifts may lead to changing attitudes in Heartland states, which are increasingly dependent on population growth for economic success. "The reduction in immigration caused by policy changes and the pandemic hit many Heartland industries with severe labor shortages, from restaurants to farms, factories and hospitals," according to the report.
Heartland Forward argues it is critical that Heartland metros help immigrants integrate through better access to municipal services, English language training and job opportunities. If they do so, the region could reverse decades of decline and return to the enterprising hubs they once were.
Austin rents have surpassed pre-pandemic levels after a temporary slump that was a rare boon to tenants. The most in-demand submarkets right now are:
This ranking is based on a combination of factors, including the average rent, rental rate growth and absorption, which measures how many units were leased against how many were vacated, according to a market report from ApartmentData.com.

1. Cedar Park / Leander / Four Points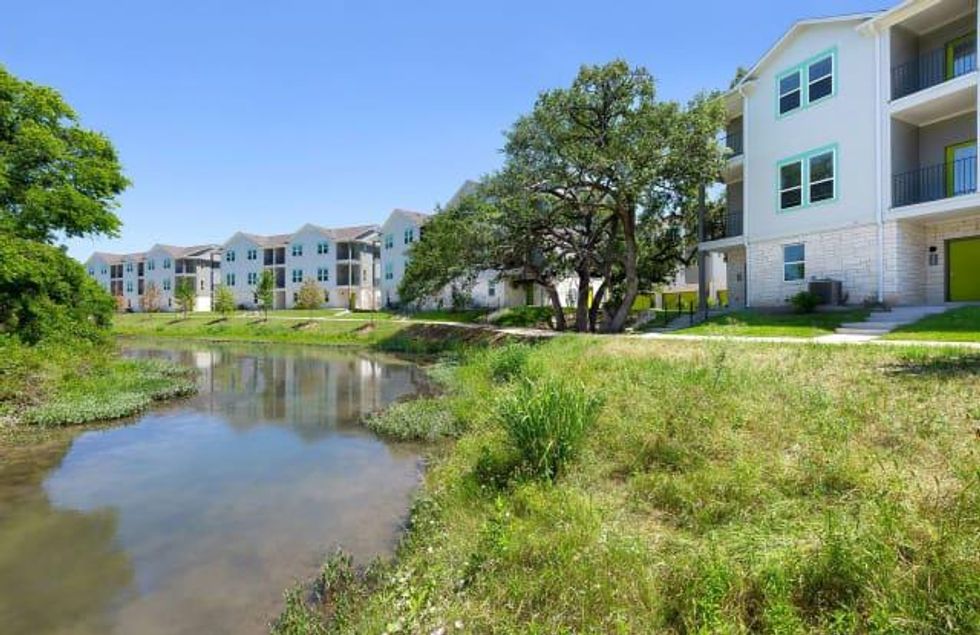 Trail Oaks apartments in Leander. (Apartment List)
The top-ranked submarket has an average rental rate of $1.42 per square foot per month. The average size of an Austin apartment is 875 square feet, which would put a unit in this area at $1,242.50 a month, slightly less than the overall Austin average of $1,335.
Demand in suburban areas was growing pre-pandemic as renters were priced out of the urban core and only accelerated over the past year. "The pandemic really opened the eyes of Austin residents that there's a beautiful city outside of the urban core," said Cindi Reed, vice president of sales and development at ApartmentData.com.
Like the other suburban submarkets on this list, Cedar Park / Leander / Four Points offers a relatively affordable, family-friendly experience in beautiful the Hill Country only a short drive away from central Austin.
2. Downtown / South Congress / Barton Springs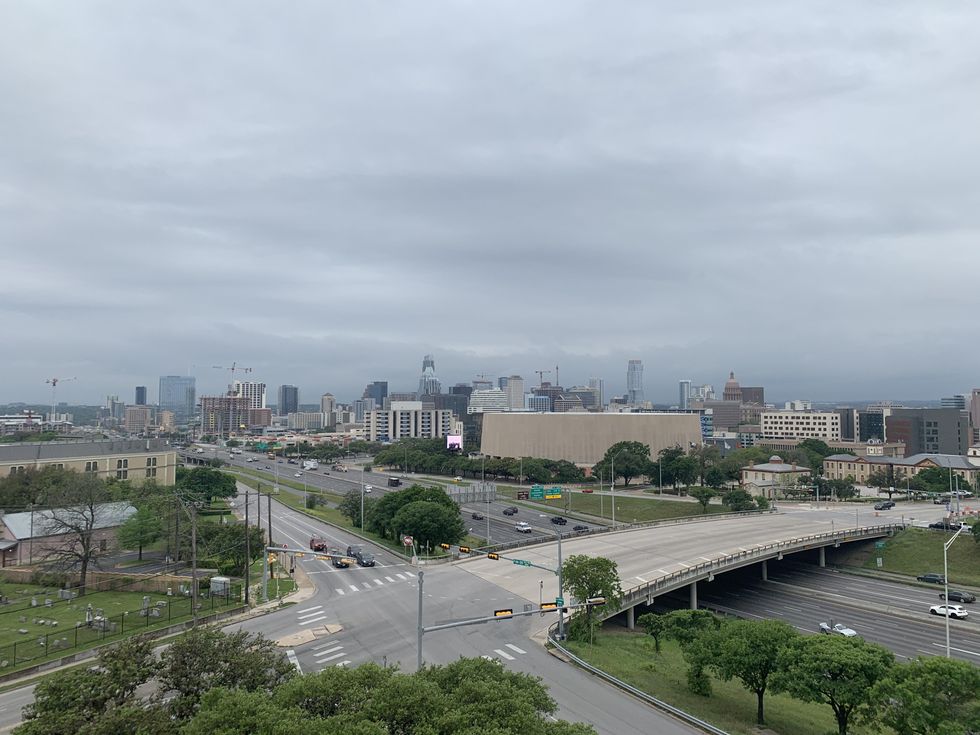 The downtown rental submarket has rebounded after a pandemic-fueled migration into more suburban areas. (Emma Freer/Austonia)
The second-place submarket has an average rental rate of $2.57, which would put an average unit at $2,248.75.
Although the pandemic led residents to migrate out of downtown areas all over the country, demand is picking up as restrictions ease and urban amenities—bars, restaurants and crowds—regain their appeal. "Now that we're opening back up, you're seeing everything go right back to where it was," Reed said.
3. UT / Mueller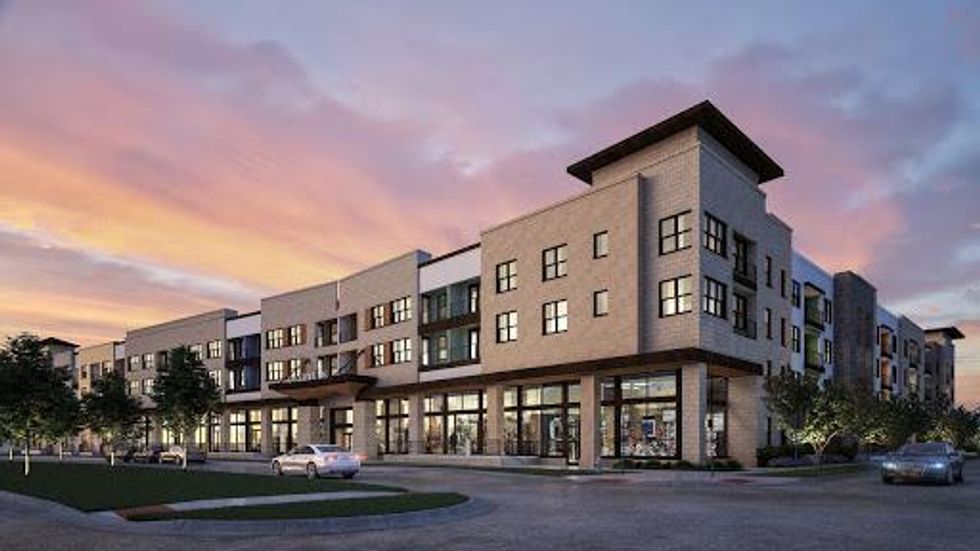 West Campus and the Mueller development came in third. (Mueller Austin)
The average rental rate in this submarket is $1.94, which would put an average unit at $1,697.50.
The return of students has helped buoy the rebound in West Campus, Reed said. The Mueller development similarly offers a central location and walkability. It also includes a diverse mix of Austin favorites such as Kerbey Lane Cafe, Torchy's and Alamo Drafthouse; plenty of green space; and fewer house parties.
4. Round Rock / Georgetown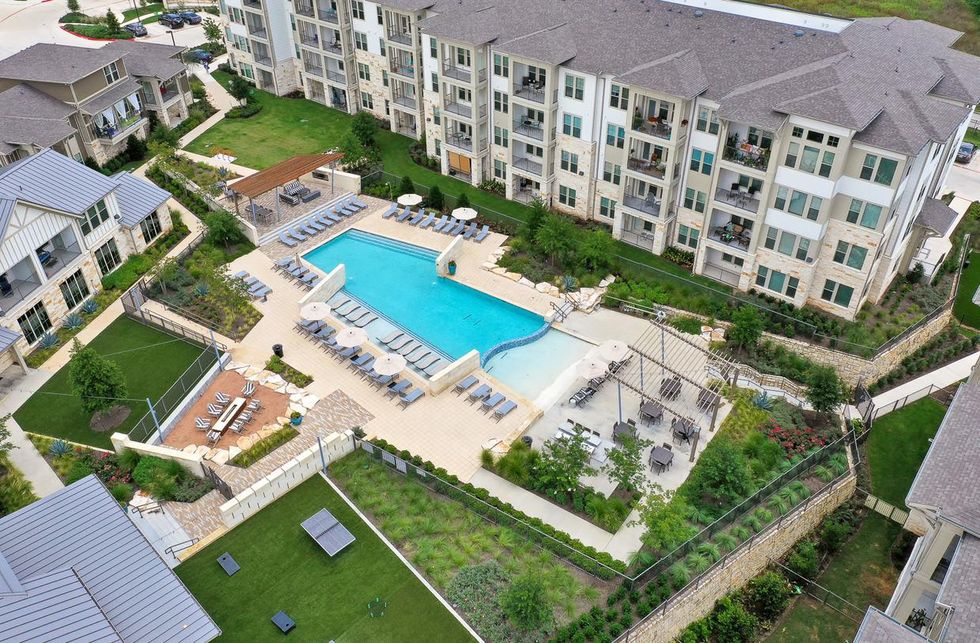 Suburban markets, including Round Rock / Georgetown, are attractive to those renters who are priced out of more urban areas or want more space. (Bexley Round Rock)
The average rental rate in this suburban submarket is $1.36, which would put an average unit at $1,190—or $145 less than the greater Austin average.
Fast-growing Round Rock and Georgetown offer family friendliness, affordability and a small town vibe thanks to beloved institutions such as Round Rock Donuts. But they also benefit from being part of a major metro, with big-time employers such as Dell and Kalahari in Round Rock and AirBorn and St. David's Hospital in Georgetown.
5. Pflugerville / Tech Ridge / Wells Branch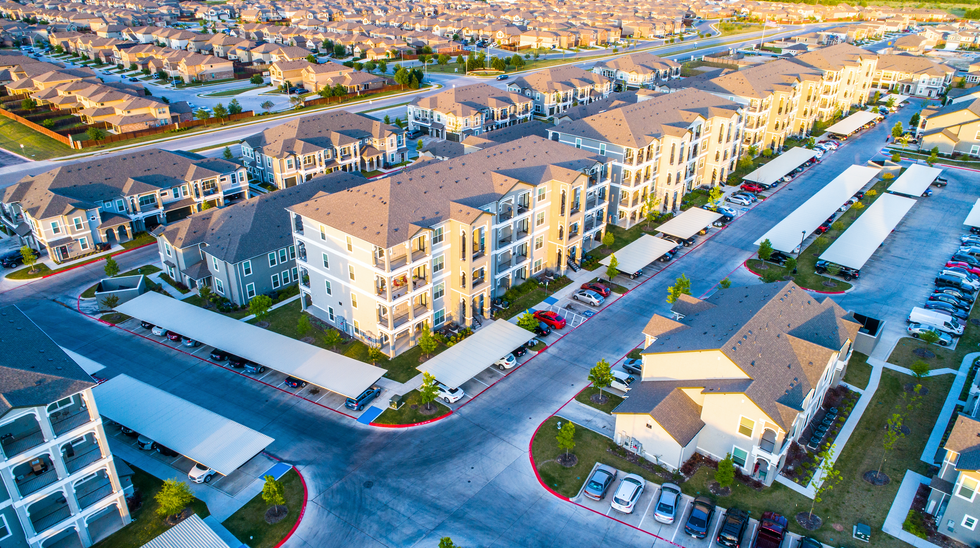 (Shutterstock)
Similar to Round Rock / Georgetown and Cedar Park / Leander / Four Points, the average rental rate in this suburban submarket is $1.37, which would put the average unit at $1,198.75 a month.

These northeastern suburbs also offer small-town charm—the first season of Friday Nights Light was filmed in Pflugerville—and affordability as well as relatively quick access to downtown Austin.