Get connected with our daily update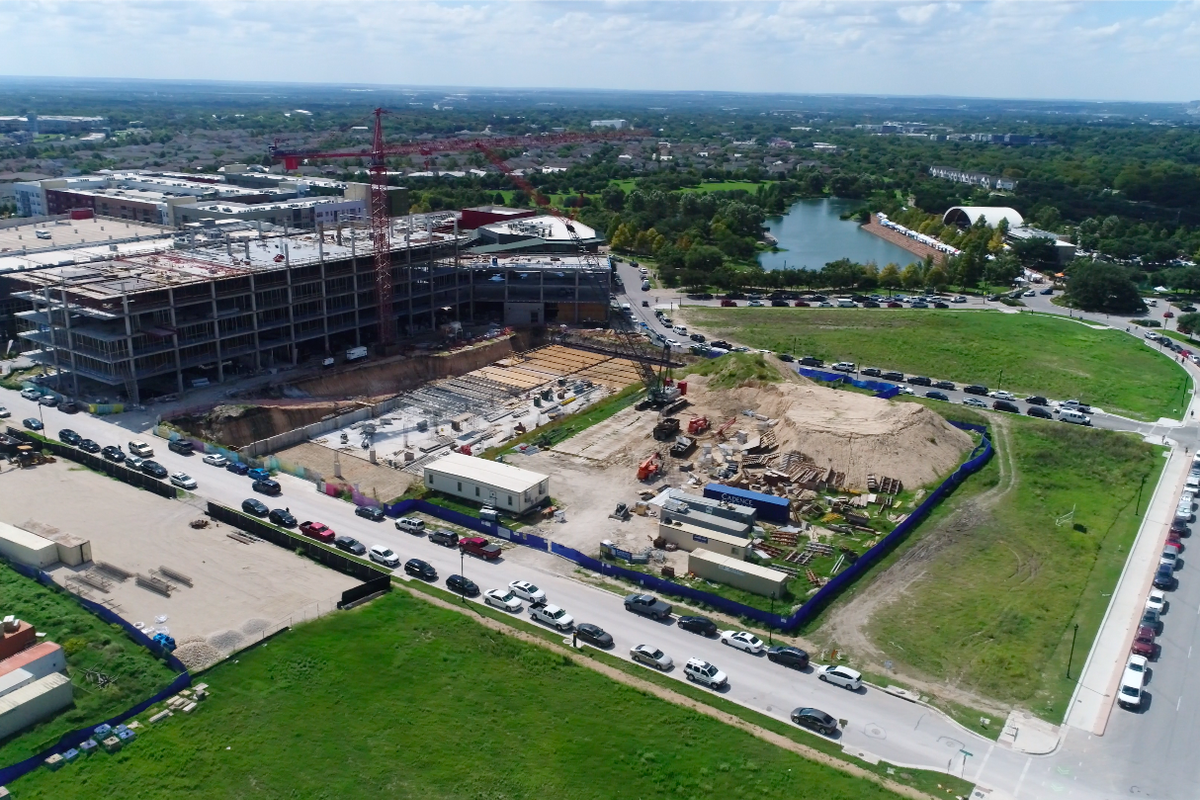 (Steven Joyner)
At least 22 people were injured on Wednesday morning when two cranes collided on a construction site in the Mueller area near Dell Children's Hospital. The injuries were not life-threatening, Austin-Travis County emergency services officials said.
Eight ambulances responded to the collapse at 1600 Robert Browning St. at 9:38 a.m., according to updates posted to social media by EMS officials.
All injured people at the scene were employees of the site, officials said. Several people declined treatment at the scene. Responders transported 16 people for treatment, officials said.

One of the crane's operators was still on a crane two hours later, his foot on the brake as a "secondary safety" measure in case the mechanical lock on the crane—which is currently functioning—didn't work, Austin Fire Department Battalion Chief Mark Bridges said to the press. He was not injured and is not in danger or in need of rescue, but it was not known how long he would be on the crane, Bridges said.
"If we thought he was in any kind of danger, we would attempt some kind of rescue," Bridges said. "He's not in any danger. Right now he's providing secondary safety."
Officials are urging people to avoid the area as construction company crane specialists arrive on the scene to inspect the cranes and figure out how to separate the cranes.

At an 11 a.m. press conference, EMS and fire officials said the cranes were stabilized at their bases but that wires from each crane are tangled together. Officials said they are still investigating whether the tangle caused the collision or whether the cranes hit and caused the wires to tangle.
A drone unit from the Austin Fire Department was deployed to inspect the tangle and help officials determine how best to separate them.
This story will be updated as more information is released.