Get connected with our daily update
Austin City Manager Spencer Cronk proposed a budget of $4.5 billion for the 2021-2022 fiscal year to City Council members on Friday, placing priority on infrastructure investments, affordable housing, homelessness response and reimagining public safety.
According to a press release, the proposed budget is "the smallest increase in tax and fees in the past five years," and Cronk said the increase was kept below 1% to help quell the financial hardship caused by COVID-19 on Austinites.
The typical taxpayer would see a tax and fee increase of 0.85%—which is equivalent to just over $3 monthly—in the proposed budget.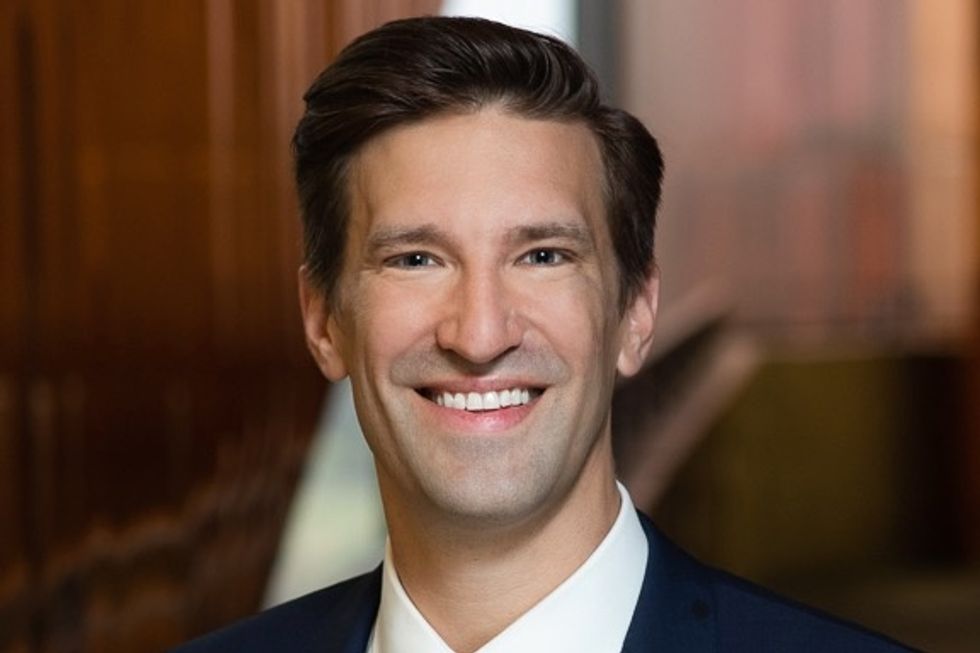 City Manager Spencer Cronk announced the proposed budget on Friday in East Austin. (City of Austin)
"The good news is that, economically, Austin, Texas, has come through the many challenges of the past year in as good, or better shape, than any big city in America," Cronk said. "Our local economy is fundamentally strong and performed unexpectedly well during the COVID pandemic, with more positive impacts for our budget than we anticipated even a few months ago."
Budget allocation highlights:
$79 million in voter-approved planned spending to reach key affordable housing goals.
$65.2 million in continued funding for the City's response to the homelessness crisis, with specific funding allocated for preventing homelessness, crisis response, housing stabilization, and public space management.
$29.1 million to maintain and advance progress on Reimagining Public Safety.
$27.7 million to construct new sidewalks and improve existing sidewalks citywide.
$8.5 million in planned capital spending on the City's Safe Routes to School program.
$6.2 million to fund the 144th class and future classes of the reimagined Austin Police Department Training Academy.
$1.2 billion for the general fund, which covers day-to-day and long-term operations.
Is the budget final?
Not yet. Austin City Council will review the proposed budget and adopt a final version on August 11. Fiscal year 2021-2022 begins on October 1.
How can I get involved?
If you have feelings about how the money should be spent, let the city know through its online engagement survey. Austin City Council will also hold community input meetings on July 22 and 29, and some council members will host individual town halls for feedback before the budget deadline on August 1.
For those who live on a budget, Austin's growth can be a source of stress. It's hard to imagine living on $1,000 a month, but if I can do it, then anyone can.
While in college at Texas State University in San Marcos, I held a few jobs, ranging from unpaid intern to retail cashier to newspaper editor, none of which paid more than peanuts. From 2017-2019, I had a $9 an hour retail job, and I raked in a little less than $1,000 per month.
With a little bit of creativity and budgeting talent, here's how I would make $1,000 per month work in Austin: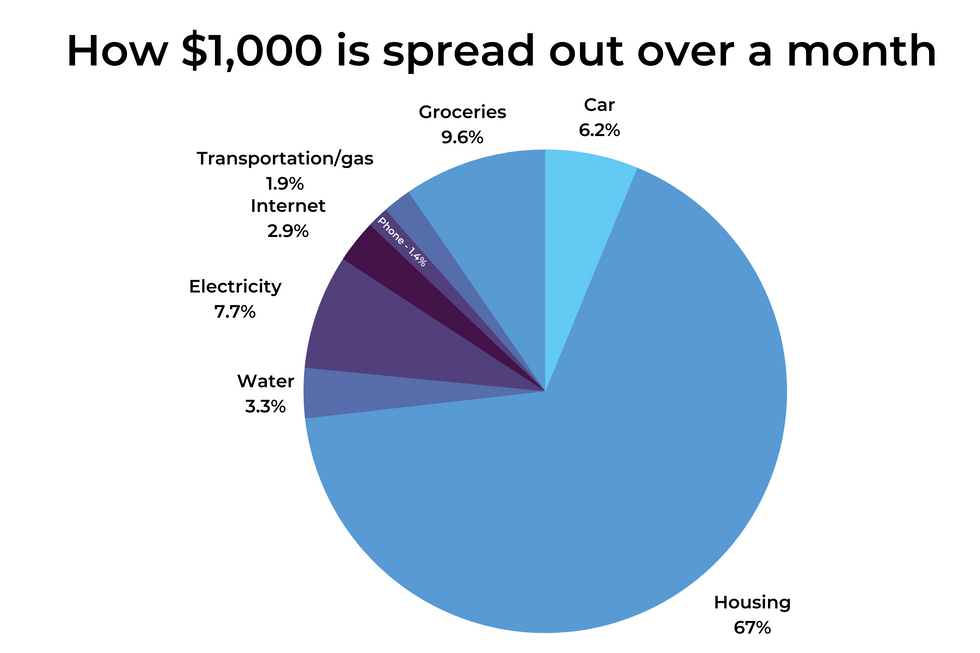 (Laura Figi/Austonia)
Housing
When you're only working with $1,000 per month, most likely you will end up spending close to 70% of your income on rent and the rest on other necessities, with little leftover.
While I lived in San Marcos, I was able to split a two-bedroom apartment with just one other person, slashing the $850/month rent and roughly $100 utilities in half. Rent at $850 for a two-bedroom might be hard to find in Austin, so consider moving outside the Austin metro area if you have reliable transportation to the city (I'll address transportation further down). Otherwise, a breakdown of cheaper neighborhoods to apartment shop at in Austin can be found here.
Tips for low-cost living:
Find a roommate—or two or three—to cut the cost of rent.
Avoid rent-by-the-room leases as they tend to favor the landlord. Instead, you'll want to sign a joint-lease agreement, so rent is split 50/50.
Try not to sign a lease during the summer—that's the busiest moving season and you're more likely to get a better deal in fall or winter.
Don't use electricity if you're not in the room and try to keep your water usage down.
If you conserve, you preserve valuable cash. A breakdown of essential costs: water at an average of $35 per month, electricity averaging at $65-100 depending on the season, internet can be found for as cheap as $30 per month and cell phone service as cheap as $15. If you can find a living situation that will pay one or more of your utilities, like I did, it will put that much more money back in your pocket.
Transportation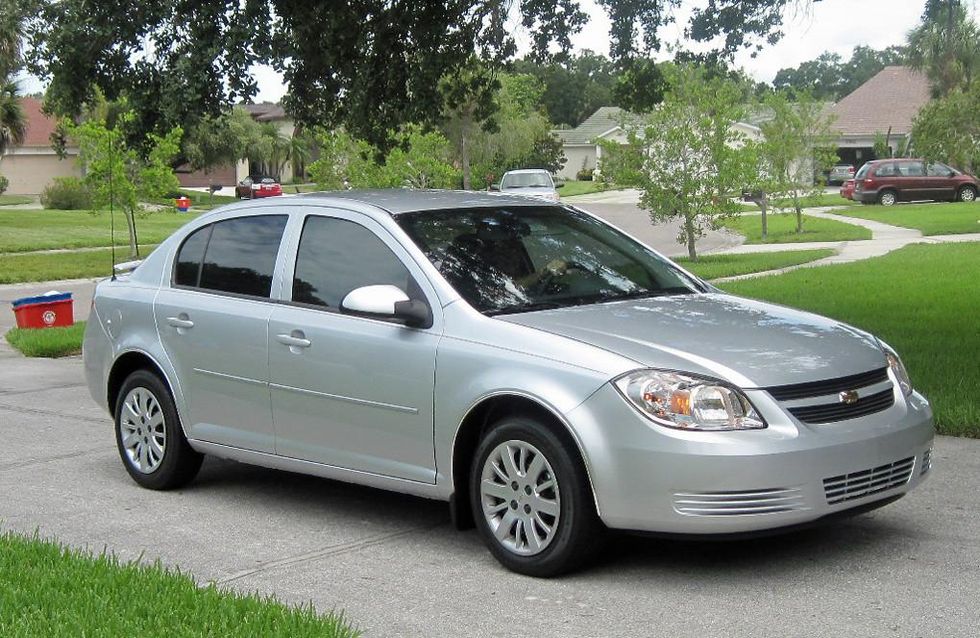 (Roger W/CC)
A car payment is simply not doable under this budget. So you'll need to make do with the car that was gifted to you or you paid off in full, especially if you're planning on living just outside the city. If you're a biker, that's also a cost-efficent way to get around—especially with Austin being a bike-friendly city. Otherwise, there's always public transportation to get you around.
I paid off my 2009 Chevrolet Cobalt when I bought it and tried to drive as little as possible to avoid having to pay for yet another tank of gas. If you choose to drive, insurance can be as low as $65 per month and a single tank of gas costs around $25.
Austin's Capital Metro offers bus and rail services from Downtown to Leander with various routes and stops. A 31-day bus pass will cost $41.25 at the most reduced rate, which equates to how much one might spend on car fuel.
Food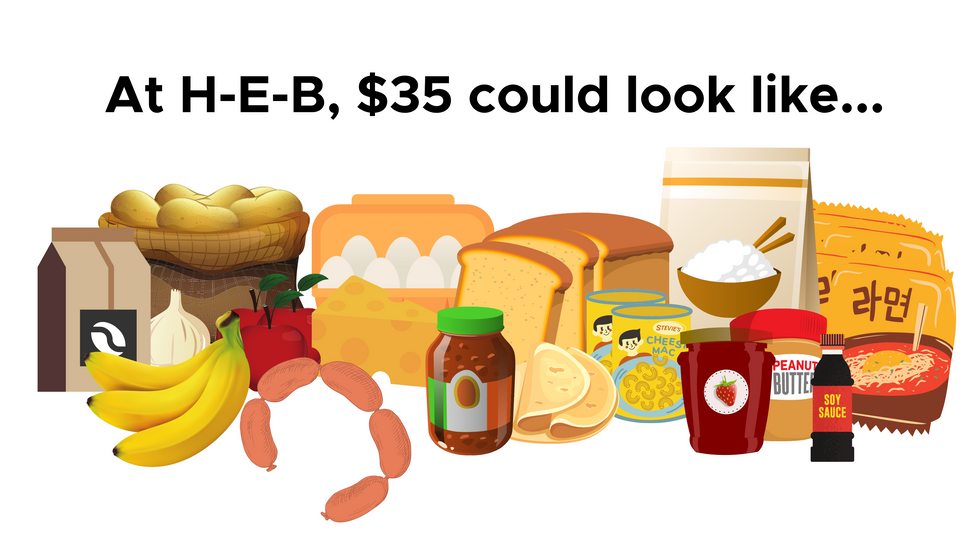 (Laura Figi/Austonia)
With only between $35-105 left for food, you will need to maximize how you shop. Buy what is on sale and try to limit your perishables to what you can consume before they spoil. It seems self-explanatory but 30-40% of food is wasted in the U.S., which equates to about a pound per person, per day.
I buy foods I know I like so that money doesn't go to waste. I'm a firm believer in eating breakfast every day, so my mornings usually started with some tea and something light. I'm not much of a cook so quick and easy food is my go-to. I buy food that can be enjoyed in a variety of ways so I never have to get tired of them—if you keep anything in stock, make sure it is spices and sauces.
Rice is incredibly cheap, versatile, can be eaten for every meal and it isn't uncommon for me to do so. And for protein, a bag of frozen chicken thighs can be found at your local grocery store for less than $5, and it'll last you days with various ways to cook it.
Unfortunately, eating out isn't something that can be done often so when I do, I enjoy it!
Buying other essentials: clothes, furniture and more
Don't buy anything new. And that means anything. From clothes to furniture to cars to moving boxes, you can get nearly everything pre-loved. However, just because it is used doesn't mean it has to look cheap or junky; the goal is to appear as if your items are brand new without having to spend huge sums of cash.
Consignment stores, Facebook Marketplace and Goodwill are excellent locations to find discounted or sometimes even free goods. Amazon Warehouse has a section on its website that sells open-box items, though most often they are still brand new. There is simply no reason to pay full price for anything, plus it's better for the planet!
Play money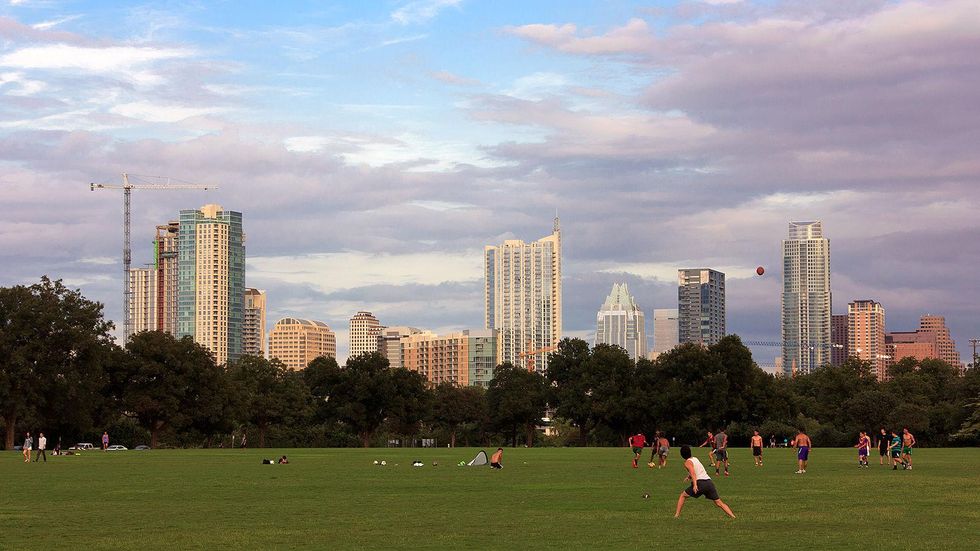 The hard reality is that when you're working with a tight budget, spending money is usually the first to go. Set up a rainy day fund for a splurge and enjoy all the free (or close to free) activities Austin has to offer. Become a Zilker Park explorer extraordinaire or tour some of the many museums around the city like The Blanton, which is free on the first Thursday of every month, or the Mexic-Arte museum, which is free on Sundays. The Umlauf Sculpture Garden is only $5 per person and never ceases to delight with its uniquely structured art. Don't neglect your wants but don't let them be the source of your monetary stress.
Now go get that coin!
(Pixabay)
When the Texas Legislature convenes later this month, lawmakers will consider a number of bills that seek to preempt cities and counties from governing themselves. So far, those filed propose to transfer control of the Austin Police Department to the state and prevent local government entities from hiring lobbyists, or even maintaining their in-house staff, to advocate on their behalf at the Capitol.
"We do have to take a defensive posture to a lot of bills," said Brie Franco, intergovernmental relations officer for the city of Austin. "The Legislature sets a lot of priorities for us."
In the past, Franco's office has advocated against bills that would have compromised the city's nondiscrimination protections, such as the controversial bathroom bill that lawmakers debated in 2017, and its short-term rental regulations, which Franco said were implemented in part due to residents' concerns about party houses, despite objections from companies such as Airbnb and HomeAway.
This year, the city and county's intergovernmental relations offices face similar challenges—with the added obstacles posed by the pandemic, which has strained government resources and will likely limit access to the Capitol.
"We are going to have what I consider a much more conservative agenda," Travis County Intergovernmental Relations Officer Julie Wheeler told commissioners Dec. 15. "It's going to be focused much more on playing defense than really trying to push many initiatives this session."
A budget crisis
Texas Comptroller Glenn Hegar estimates the state will face a $4.6 billion shortfall this fiscal year due to pandemic restrictions on businesses and recent volatility in oil prices. Cities and counties will also likely be impacted.
"I think the impact of the coronavirus on city budgets, on county budgets is huge," Texas Municipal League Executive Director Bennett Sandlin told Austonia.
This is due to a combination of factors: a decrease in sales tax revenue due to business closures and other financial strain combined with a steady, if not increasing, demand for city services.
Although the U.S. Congress recently decided to extend the deadline by which cities and counties must spend their CARES Act relief dollars, lawmakers did not approve any substantial new assistance for local governments.
A law passed during the last legislative session also further constrains local governments' finances. In 2019, lawmakers passed a property tax revenue cap, which limits cities and counties from raising their property tax rates above a certain threshold. Although the bill would have allowed for an emergency exception during the pandemic, nearly every local government observed the new law, citing the financial pressures facing their constituents, according to the Texas Municipal League.
"Something has to give if revenues are down," Sandlin said, adding that this will likely take the form of cutbacks in park budgets, infrastructure maintenance, library opening hours and other local services.
'Political theater'
Despite the protests against police violence over the summer, and pushes for criminal justice reform, Sandlin said there is not a big appetite for police budget cuts across the state.
In Austin, however, local elected officials and state Republican leaders continue to spar over local control when it comes to contentious issues, such as public safety and the pandemic.
Gov. Greg Abbott announced last month that the Legislative Council, a nonpartisan agency that helps lawmakers draft legislation, had sent draft language for a proposed law that would transfer control of the Austin Police Department to the Texas Department of Public Safety. The city of Austin would still be required to fund the police department under the proposal.
Just in time for Christmas: The Legislative Council has sent draft language for a proposed law that would transfer… https://t.co/pii7xtaAxg

— Greg Abbott (@Greg Abbott) 1608573823.0
Abbott expressed support for such a move earlier this year after Austin City Council cut the police budget by approximately 5%.
The main impact of the decision was the elimination of funding for three upcoming police cadet classes. The APD training academy has come under fire in recent years for its "fear-based" and "paramilitary" approach to training, discriminatory recruiting practices and attrition rates.

The decision was applauded by criminal justice reform advocates and decried by police unions and state Republican leaders, who blamed the city's rising murder rate on the recent cuts.
Overall, however, the city's violent crime rate has actually decreased slightly in 2020, and APD's own officials have questioned the link between violent rates and the council's recent policy decisions.
State Sen. Sarah Eckhardt called the draft legislation "political theater" in a statement, adding that if the bill were approved it "would trample on the rights of local governments and citizens of Texas' largest cities" and "would allow him to seize local police departments, seize local assets, seize local taxes, and subvert the ability of voters to determine their relationship with their local police officers."
Access to the Capitol
Another concern is that, while state lawmakers debate these critical policies, local government entities and concerned constituents may have less access to them than they normally do because of the pandemic.
"I hope there's a workaround, but I just don't know," Sandlin said. "If they don't let you in the building, are you going to be allowed on a Zoom call? If not, who's going to speak for those cities?"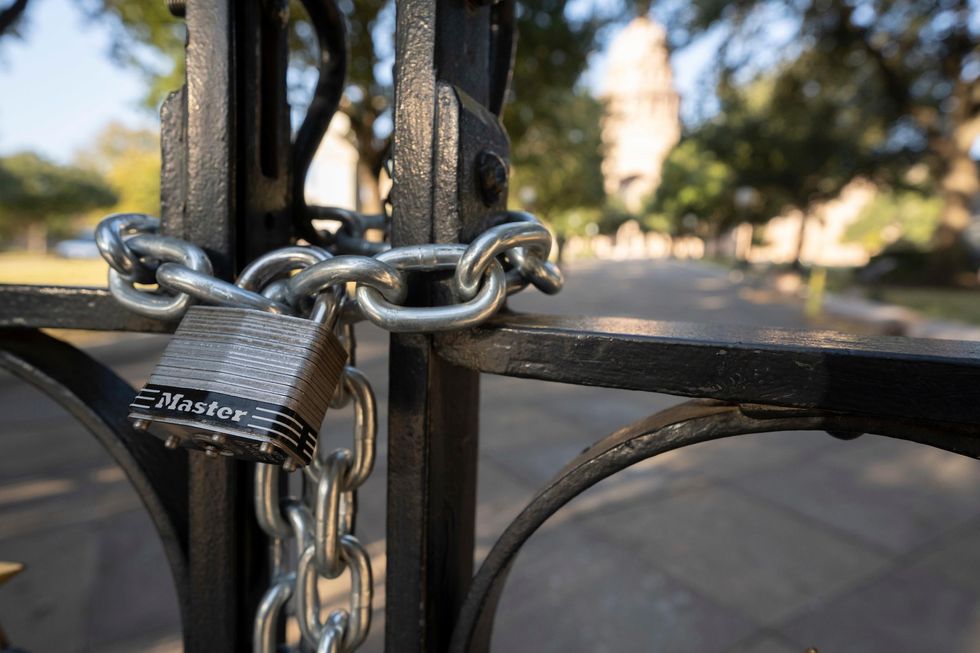 The Texas Capitol was closed due to the pandemic. (Bob Daemmrich)
Abbott announced that the Texas Capitol will reopen on Jan. 4. It has been closed for much of the year, due to the pandemic and concerns about protests over the summer.

The state House and Senate will vote on their respective COVID protocols at the beginning of the legislative session, which will convene on Jan. 12.
Franco is "very concerned" about the public's access to the session but said there is a path forward, as demonstrated by the city of Austin, which has seen increased public participation in recent months due to the option for residents to call in to public meetings. Without the requirement to attend in person, access has actually widened.
"The pandemic … will limit how we can go and advocate at the Capitol," she said, "but it shouldn't limit democracy."