Get connected with our daily update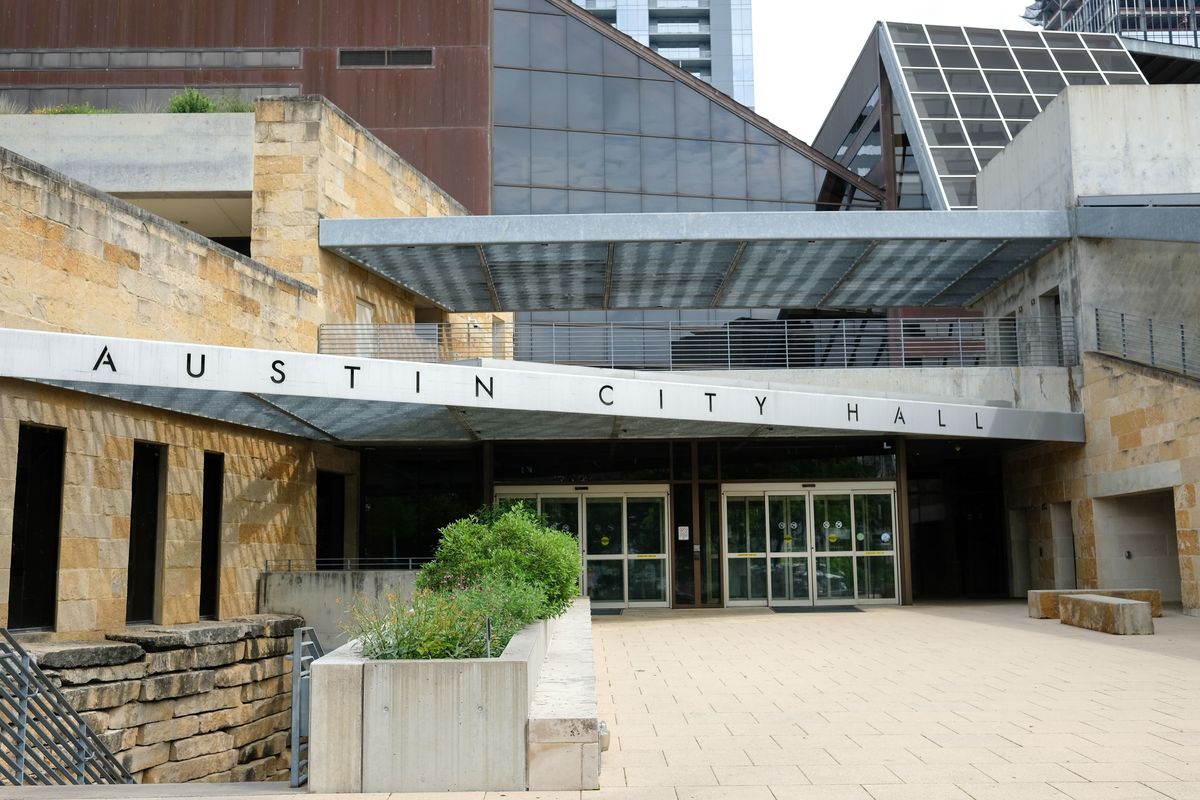 (Charlie L. Harper III/Austonia)
A marathon hearing on the next Austin budget, held virtually on Thursday, included testimony from hundreds of residents voicing concern that only $11 million was cut from the Austin Police Department's $400 million allocation, KUT reports.
The number was far short of the $100 million in cuts requested in the wake of protests against police violence.
200 out of the 286 speakers that we managed to note asked for the minimum $100 million APD budget cut proposed by… https://t.co/zRThGY5tjL

— ATXJusticeCoalition (@ATXJusticeCoalition) 1595566053.0
The Austin Police Association and others are pushing back, saying that the department needs funding in order to continue to enforce the law.
As #atxcouncil discusses what @Austin_Police services to pass to other agencies or whether or how the budget should… https://t.co/dqtHMEkEcX

— Austin Police Association (@Austin Police Association) 1595524920.0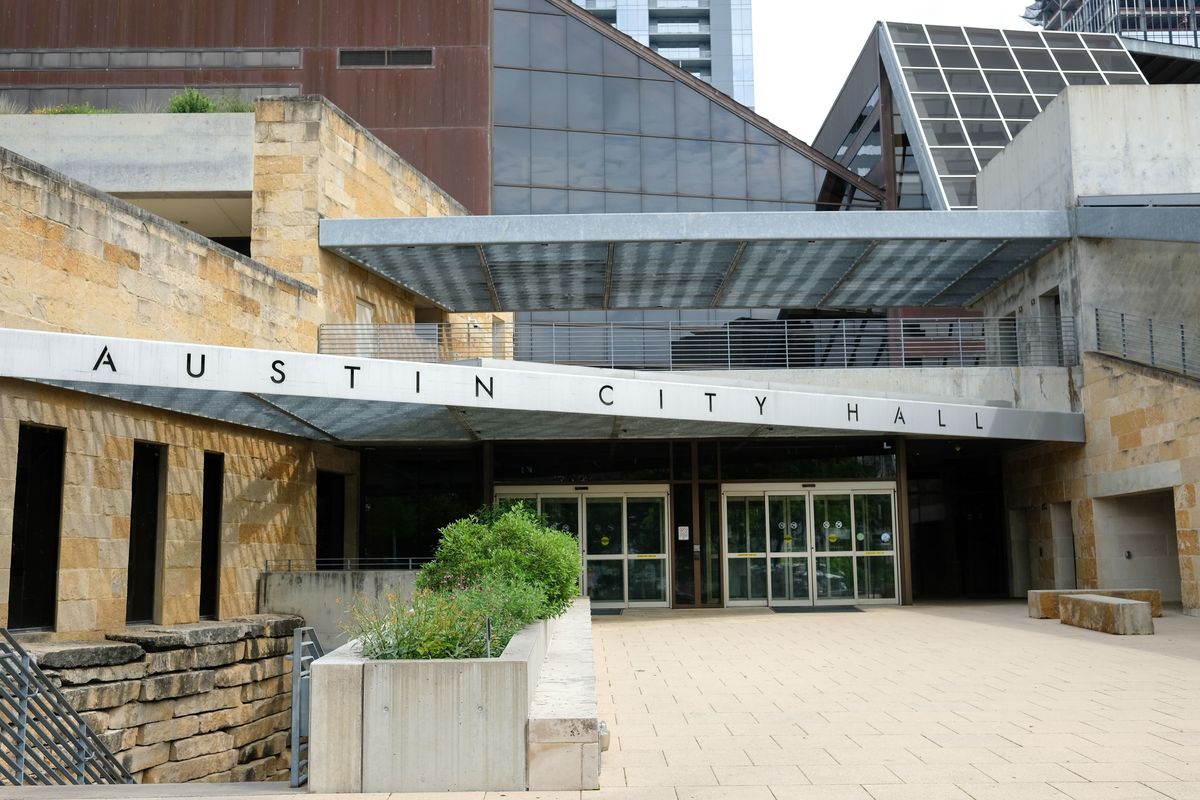 Charlie L. Harper III
Faced with historic economic and health crises that left the city's main revenue streams battered and a citizenry demanding change, budget writers on Monday proposed a $4.2 billion budget for the city of Austin for the 2020-21 fiscal year that includes $11.3 million in cuts to police services, the lowest property tax hike in 15 years, and provisions to keep the city's emergency reserves healthy.
It also proposes cutting funding for cultural arts, historic preservation, and live music by 33% to make up for a deep deficit in hotel tax revenues and increasing some fees.
While officials had imagined potentially raising property taxes by as much as 8%, the hike was kept to 3.5%—the lowest hike since the 2004-05 fiscal year, City Manager Spencer Cronk told the Austin City Council during the first public presentation of the proposal.
You can read the full proposal here.
"Austin remains engulfed by a pandemic that has caused tragic loss across our community, upended our way of life, and triggered an unprecedentedly swift economic contraction," Cronk said. "At the same time, the City is taking new steps to confront and end the long history of systemic injustices experienced by people of color by our public safety institutions."
View the entire text of his remarks here.
City leaders have grappled with a projected budget shortfall of nearly $200 million due to the coronavirus, which devastated revenue streams across travel and tourism dollars, sales taxes, earned wages and more.
"It is nearly impossible to overstate the magnitude of the challenge that COVID-19 has presented," Cronk said.
The cuts to the police department include eliminating 100 sworn officer positions and delaying a new cadet class.
While the proposed police cuts fall short of demands for $100 million in funds to be diverted from the Austin Police Department, city leaders promised it would be the first of many steps to overhaul the way the APD does business, in the wake of protests after the deaths of George Floyd in Minneapolis and Michael Ramos in Austin, both at the hands of officers. Council members are scheduled to make their final vote on the budget on Aug. 12, after council workshops and public input sessions.
The $11.3M would be redirected to several areas, including:
$3 million to support and grow the work of the Office of Police Oversight and other auditing and rewriting of the department's general orders.
$2.7M toward increased non-police mental health first response.
$900k on cultural and sensitivity training as well as drug overdose treatment on-site.
$1M to the Housing Trust Fund.
Last year, the Austin City Council approved a $4.2 billion budget for the city. Some 67% of the general fund was for public safety, which includes police, fire and EMS. The Austin Police Department accounted for $440 million.

The first budget input meeting is scheduled for July 23.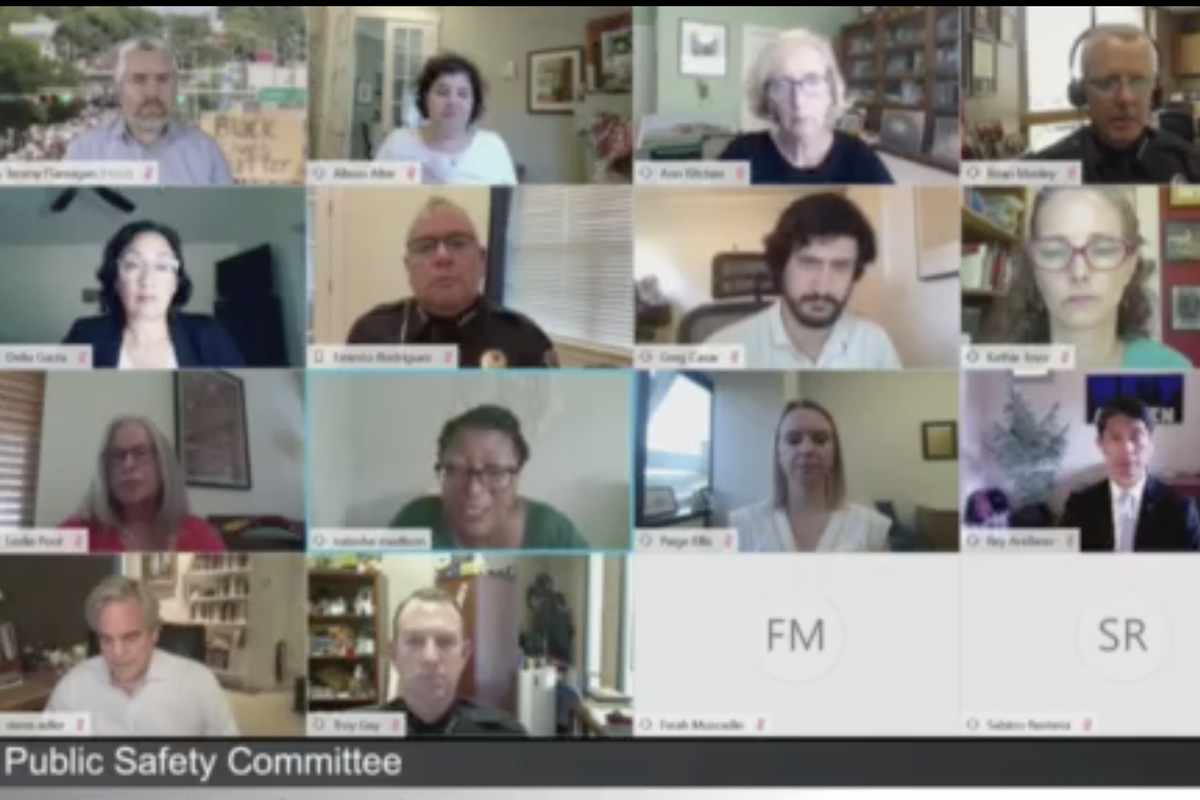 (Austin City Council)
Austin Mayor Pro Tem Delia Garza on Thursday threatened to vote "no" on the city's annual budget next month if she doesn't see "significant" funds moved out of the Austin Police Department, as directed by the City Council last week.
"We all made some very clear statements about wanting change, and without that, I'm curious to know: Are we going to have six votes to pass the budget?" Garza said during a meeting of the Council Committee on Public Safety. "Unless there is a significant ... moving [of] funds, I can't see myself voting 'yes' on a budget."
Last week, in the wake of clashes between police and anti-brutality demonstrators, and after the testimony of hundreds of people calling for change at the police department, the City Council unanimously passed a series of resolutions calling for an overhaul of the APD's budget, practices and leadership.
Garza's remarks came in response to a suggestion by Deputy Chief Financial Officer Ed Van Eenoo that, while some parts of the initial budget proposal will reflect the council's wishes when it is presented on July 13, in order to create the sort of seismic changes the council and community are requesting, much more work needs to be done.
"We need to define what public safety needs to be for our community and then build a budget based on what those expectations are," Van Eenoo told the committee.
Advocates and some council members have called for at least $100 million to be removed from the police department's $440 million annual budget.
The new budget proposal will include cutting around 100 officer positions, including about 60 that would be anticipated in next year's budget, amounting to a savings of at least $6 million.
Van Eenoo said each new police officer position costs the city about $100,000 in training, salary, equipment and related expenses.
The city's fiscal year begins in October. Last year, the council approved a $4.2 billion budget, including $1.1 in general funds.