Get connected with our daily update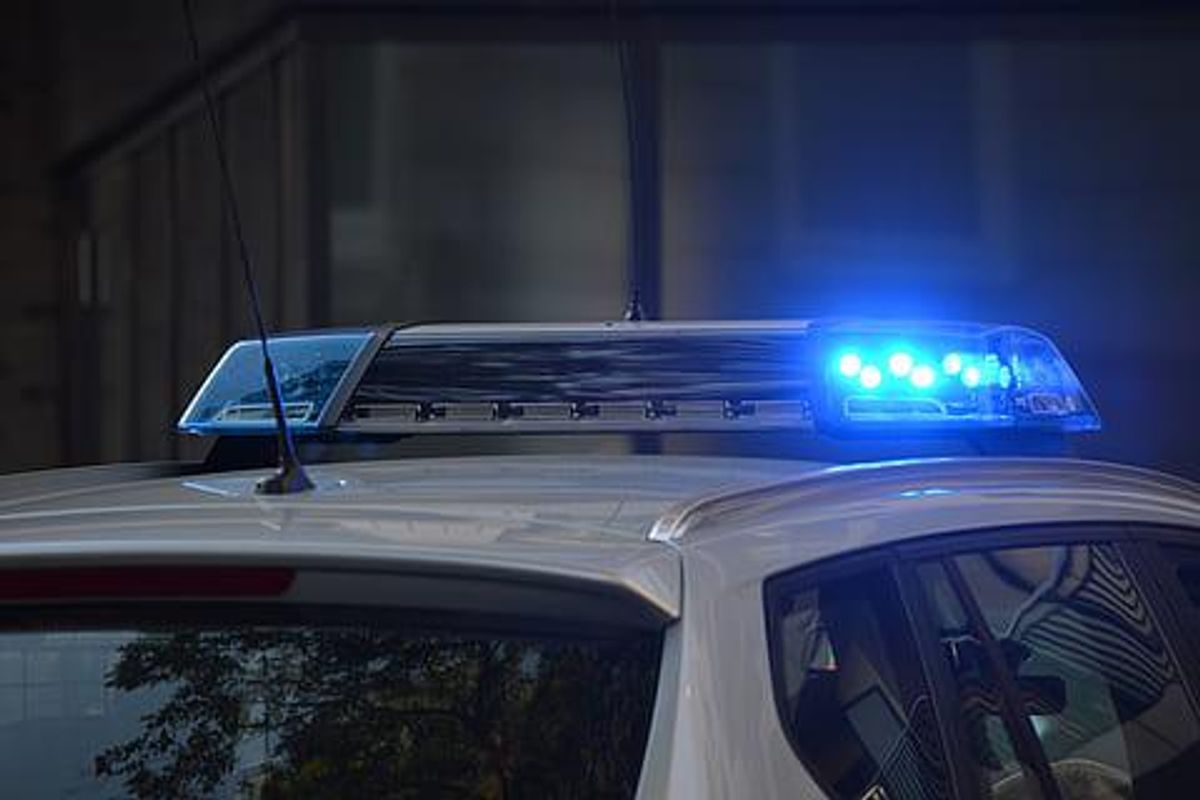 One person is dead and two more are in the hospital with potentially life-threatening injuries after two separate crashes involving scooters took place in downtown Austin early Monday morning.
The Austin Police Department said the first crash happened at around 1:25 a.m. Monday at the intersection of Eighth and San Jacinto Streets. The two scooter riders were struck with a vehicle, and both adult patients are currently hospitalized with serious injuries, Austin-Travis County EMS said.
About an hour later, a man died at the scene in an "apparent scooter collision" at 2706 E. 13th St near the intersection of Walnut Avenue, APD and ATCEMS said. No vehicle has been found related to the crash, and APD is continuing to investigate the death.
The death marks the second scooter-related death in less than two weeks as a memorial grows for 32-year-old local graffiti artist Adam Gaconnet, who was scootering home from work when he was killed on East Seventh Street on April 29. The memorial, located at the crash site on Allen and Gunter Streets, has seen an immense outpouring as friends and family remember Gaconnet, whose work can be seen around Austin with the tag "Zomek."
The driver involved in Gaconnet's crash, 21-year-old Francisco Jauregui, faces a driving while intoxicated charge from the crash. The driver involved in the second scooter crash remained at the scene.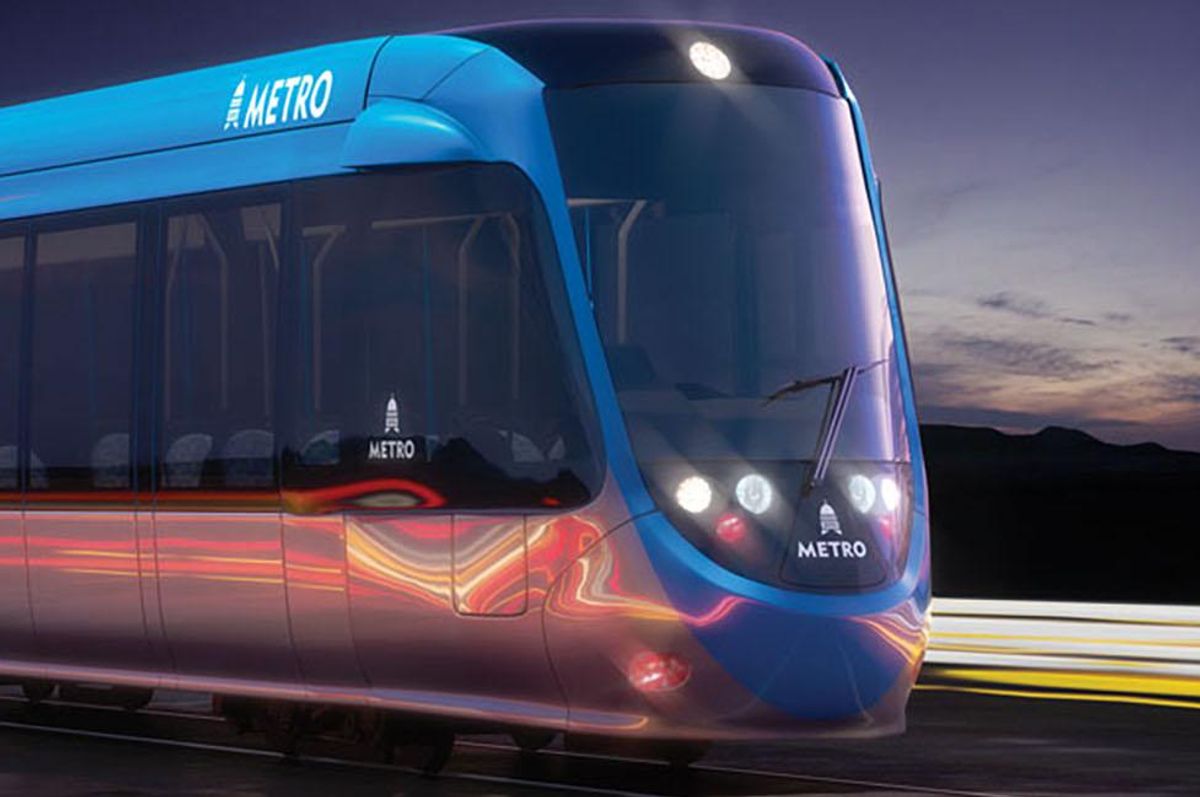 In Austin, electric vehicles are popular, more so than in other parts of the state. With Teslas and some hybrids accounting for just over 1% of all registered vehicles in Travis County, some question if any cars, even electric cars, are the future we should be chasing.
Tech historian Peter Norton tells Austonia we've been given a vision for generations and it's one of car dependency.
Norton traces its beginning to the Futurama exhibit at the 1939 World's Fair in New York. Then, General Motors teamed with a designer and popularized the idea of high-speed roads before the interstate highway system was built. It was a diorama set 20 years in the future of a "car drivers' paradise," Norton said.
But ultimately, he sees it as just a depiction, a visualization.
The American city of 1960, as forecast in GM\u2019s Futurama exhibit at 1939 New York World\u2019s Fair:pic.twitter.com/i2gf8Thz8u

— Michael Beschloss (@Michael Beschloss) 1558635064
"Elon Musk applied this technique as well, very successfully, to try to persuade mass audiences that car dependency will work if we just have enough tech," Norton said. "So Elon Musk, like General Motors has always done, is making extravagant promises. The fulfillment of the promise is in the future, far enough away so that he can't be proven wrong, but also near enough in time so that people are interested."
At the grand opening of Giga Texas, Musk said the company would move to a massive scale, saying through that, an environmental impact can be achieved.
Tesla's growth comes as Austin makes an ambitious step toward public transportation with Project Connect. The $7.1 billion transit system expansion voters approved in November 2020 includes light rail lines, a downtown subway, an expanded bus system, and an all-electric fleet. Forecasts indicate a daily ridership of 61,600 to 73,600.
The city's climate equity plan notes that with the implementation of transportation and land use goals, including Project Connect, community-wide greenhouse gas emissions could see a 3% reduction or 400,000 metric tons by 2030.
"Project Connect is a model of what we should be doing," Norton said. "The difficulty is just that it takes a long time to do. And it also is very expensive. But it's much less expensive than trying to sustain unsustainable car dependency." Still, as programs like Project Connect come to fruition, Norton thinks electric cars are an unfortunate necessity.
Project Connect offers an alternative to the individual transportation cars demand. But Tesla and Musk have different aims. Musk has openly expressed dislike for mass transit at a company event.
"I think public transport is painful. It sucks," Musk said in 2017. "Why do you want to get on something with a lot of other people, that doesn't leave where you want it to leave, doesn't start where you want it to start, doesn't end where you want it to end? And it doesn't go all the time."
Rather than mass transit, Musk's goals on transportation involve a slew of projects, including the production of 1.5 million Teslas this year and talks for tunnels in San Antonio and Austin.
It's excitement that only seems to be growing. At Tesla Con, a convention for enthusiasts held after the Giga Texas opening, speakers talked with optimism and called for wider lithium extraction.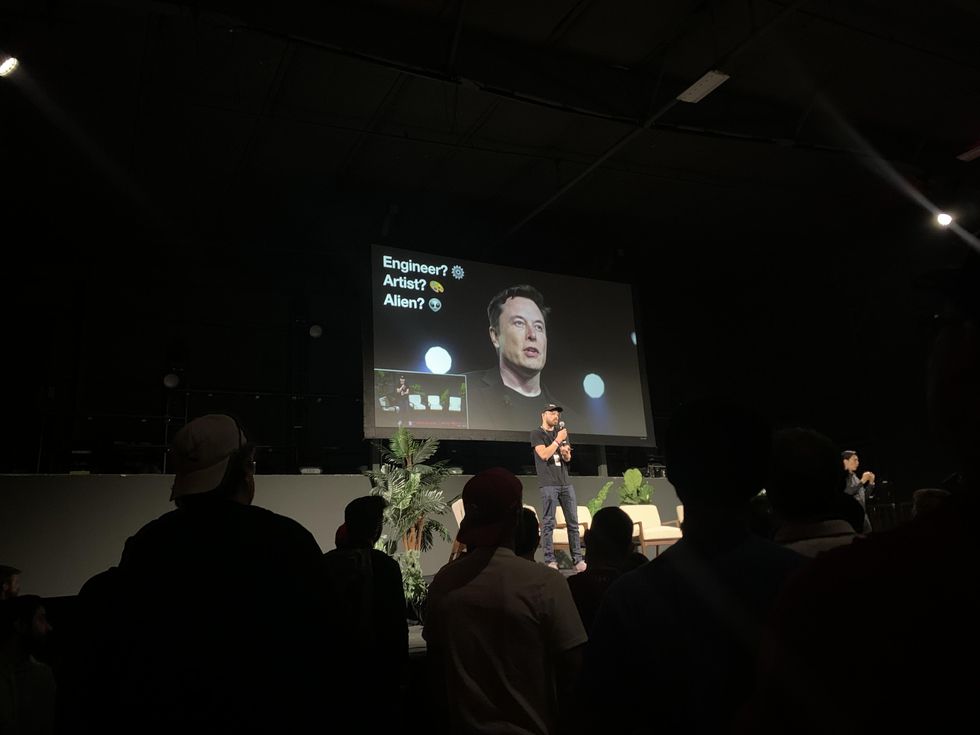 (Andrea Guzmán)
Companies like Austin-based EnergyX are working on it, as companies like Tesla need lithium for the batteries in their cars. While mining has been criticized for its human and environmental impact—with EnergyX noting that one method, brine extraction, is a water-intensive process—the company says it's possible to yield high amounts of lithium in a low-carbon manner and no chemical additives.
"We are looking to initially complement the existing infrastructure with a mechanical separation process that uses little to zero fresh water," CEO Teague Egan said. "So we're not adding any problem to the equation, actually, by implementing our technology."
He sees room for both public transit and EVs and says what EnergyX is trying to bring to the table is a more environmentally friendly solution than the alternatives of fossil fuels or hard rock lithium mining.
Still, Norton says we can decide to make loving cars more of a cultural experience or a hobby.

"I hope there's a day when we can say, look, it's okay to love cars, we're not going to judge you for loving your car. We're just not going to rebuild the whole world around driving everywhere for our car," Norton said. "So you can still own a car if you want... while we meet our practical everyday transport needs with state of the art buses, trams, street cars, walkability, cycle paths, and so on."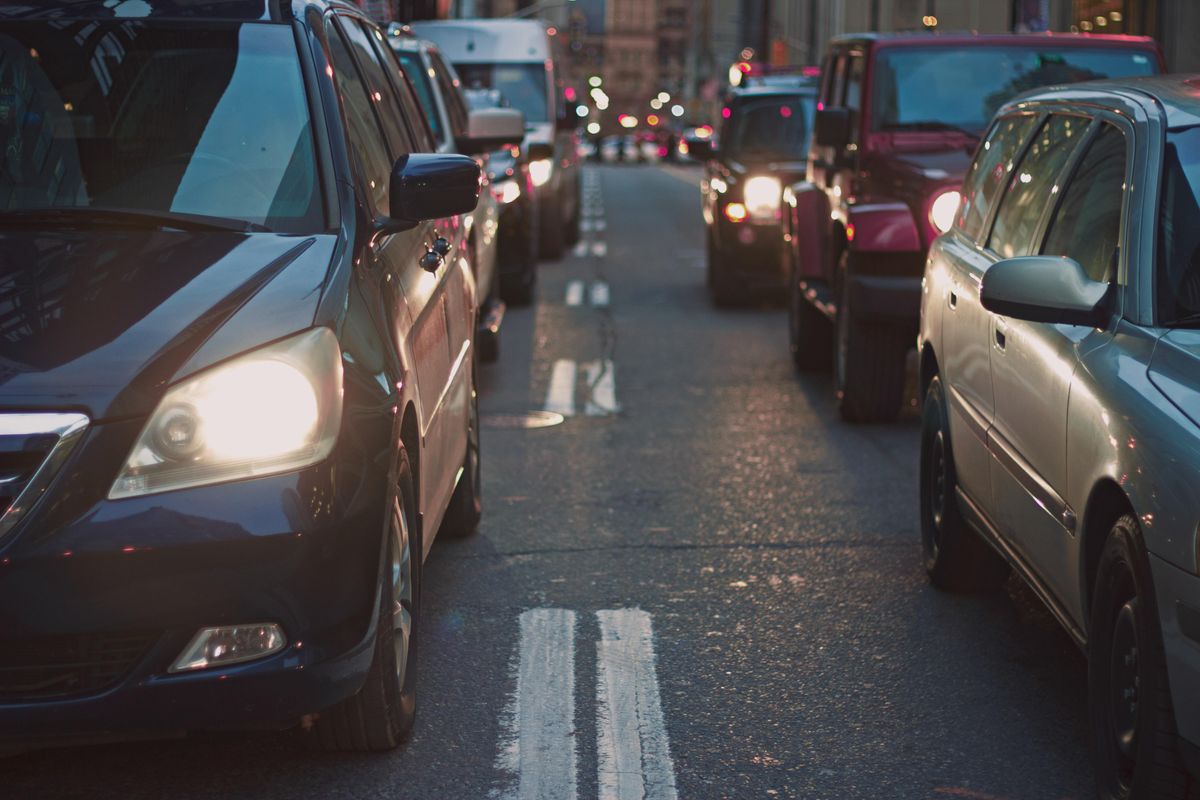 The average used car buyer in Austin is coughing up an additional $8,404 when compared to March 2021, according to a new iSeeCars.com report.
With a 32.1% year-over-year jump, Austin has seen the 11th-highest change in average used car prices in the country. The study, which analyzed 1.8 million car sales from March 2021-2022, found that used cars increased just over 30% nationwide due to microchip and semiconductor shortages disrupting the supply chain for new vehicles.
The study found that smaller, semi-affordable cars and alternative fuel vehicles—like Austin-based Teslas—have taken the biggest leap. Austin's used car prices also saw the largest percentage increase among other Texas cities.
Here's where other metros stacked up:
No. 1 San Francisco—36.8%
No. 2 Miami—35.9%
No. 3 New York—35.2%
No. 11 Austin—32.1%
No. 37 Houston—28.7%
No. 49, Dallas-Fort Worth—21.2%
No. 50 San Antonio, TX—10.9%
But it's not all doom and gloom: The 30.4% jump is less than February, which peaked at a 35% year-over-year increase.