Get connected with our daily update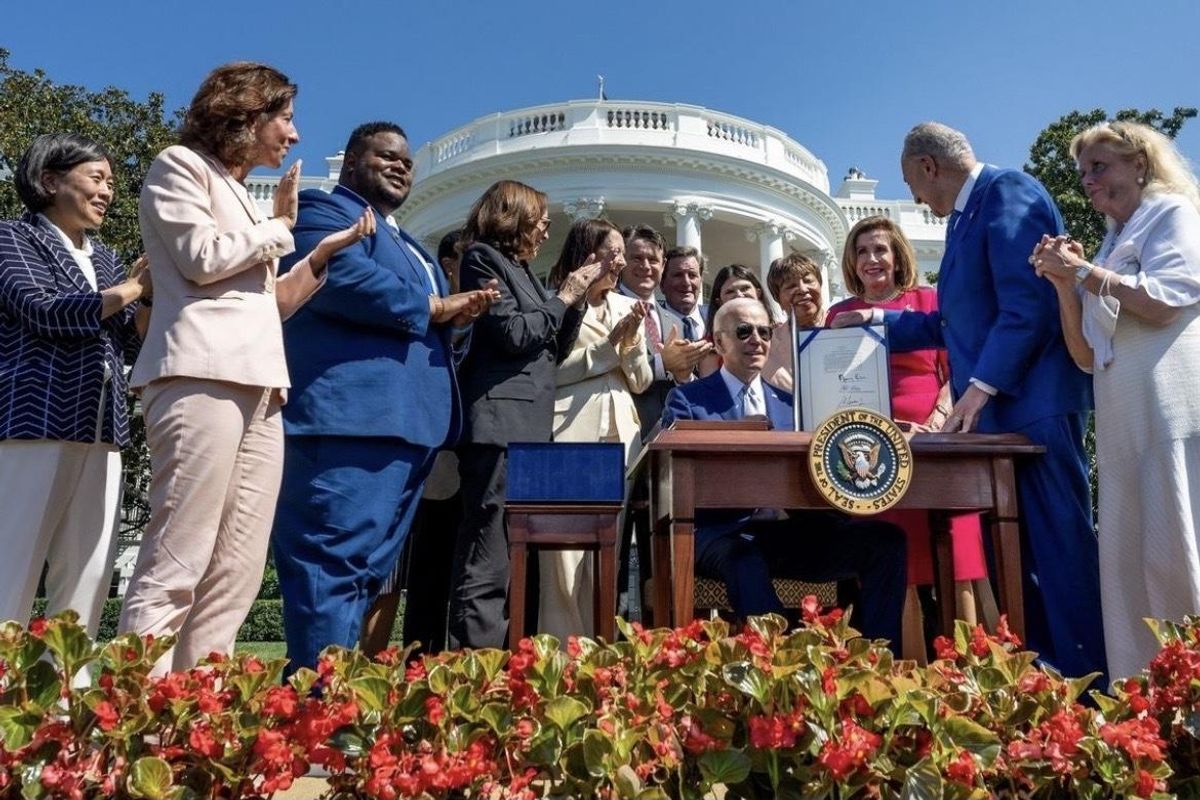 President Joe Biden signed the CHIPS and Science Act into law on Tuesday, a move that the White House says will unlock hundreds of billions more in semiconductor investment across the country.
Part of that investment could make waves in Central Texas, where semiconductor companies have laid the groundwork for more plants and jobs as a global shortage of semiconductors continues.
For example, Samsung already had a $17 billion semiconductor factory in Taylor on the way. Then in July, documents filed with the state showed that the tech giant is considering 11 chipmaking facilities in the Austin area that it'd build over the next two decades. The proposed $192.1 billion investment would bring more than 10,000 jobs.
\u201cThe CHIPS Act will supercharge our efforts to make semiconductors here in America. It will make cars, appliances, and computers cheaper and lower the costs of everyday goods. And, it will create high-paying manufacturing jobs across the country.\u201d

— Joe Biden (@Joe Biden) 1659828240
Micron Technology is another giant that could make a multi-billion regional investment.
At the start of the year, Micron Technology was reportedly considering a new plant in neighboring Caldwell and Williamson counties, though California, North Carolina and Arizona were also being reviewed as potential sites for the plant.
On Tuesday, Micron announced plans to invest $40 billion between now and 2030 for chip manufacturing in the U.S.
In a public video statement, CEO Sanjay Mehrotra noted how semiconductors are essential to many tools that are a part of everyday life such as computers, smartphones and cars.
"Today is a proud moment for the global Micron team and a strong step forward for American high tech manufacturing leadership," Mehrotra said. The company said specific plans for the investment will be made available in the coming weeks.
\u201cToday, we announced plans to invest $40 billion in the U.S. through the end of the decade to build leading-edge memory #manufacturing. Our investment will create 40k American jobs and strengthen U.S. supply chains. Watch this space! #jobs #innovation https://t.co/WPePuDVJs6\u201d

— Micron Technology (@Micron Technology) 1660050842
Recently, the city has made efforts to train Austin residents for the kind of roles companies like Micron and Samsung would try to fill. A couple of months ago, the city announced a "hire local" plan with Workforce Solutions to help people in fields like manufacturing and information technology get training to move up in their careers.
The bipartisan bill includes $52 billion in semiconductor subsidies. Nationwide, these incentives could create thousands of jobs and multiple fabs, the Semiconductor Industry Association estimates. Some of that could happen in the Austin area from companies looking to expand.
NXP Semiconductors is weighing a $2.6 billion expansion and Infineon Technologies is looking at a $700 million expansion. Respectively, those two could add 800 and 100 jobs.
Central Texas has a reputation as a major hub for semiconductors, and the competition with other areas could ramp up in the coming years as others like Qualcomm and Intel consider new facilities. Dallas-based Texas Instruments also celebrated the passing of the CHIPS Act.
"TI has an exciting manufacturing investment roadmap and these provisions will be meaningful to the development of our 300-mm water fabs in Texas and Utah," the company said in a Tuesday Twitter post.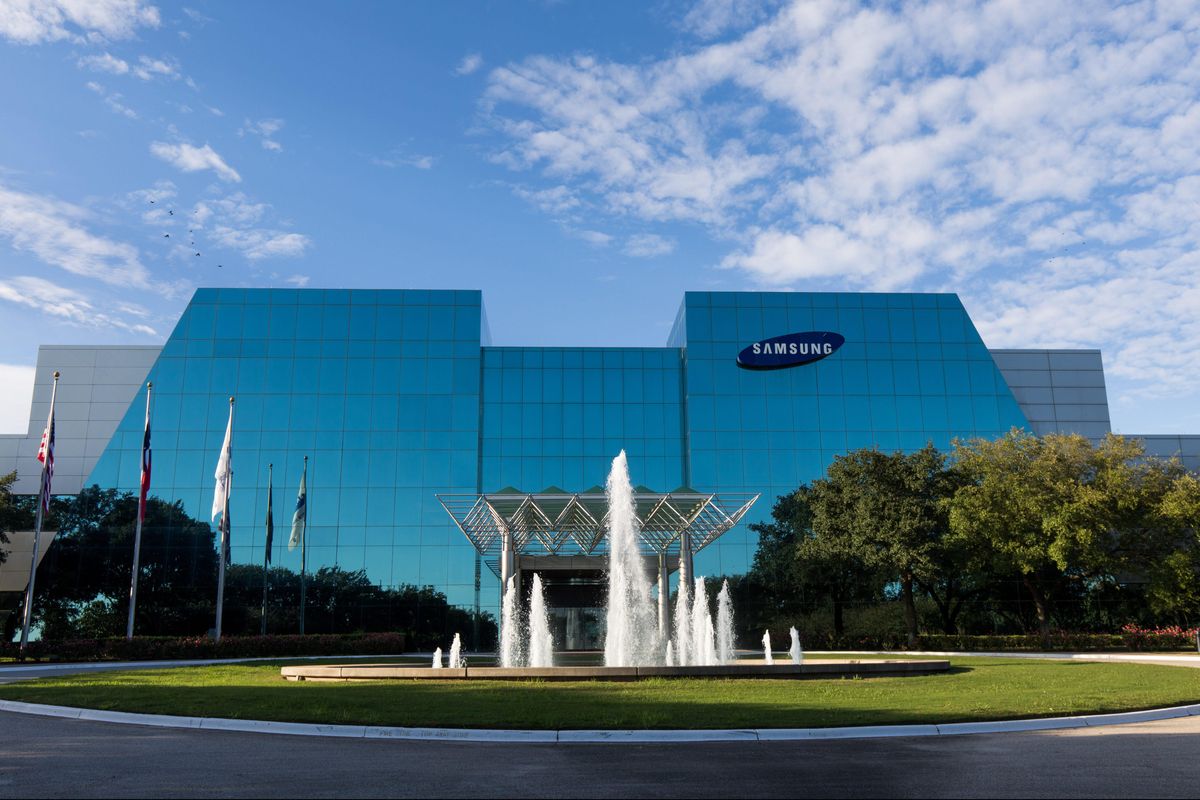 Samsung is weighing another massive investment in Central Texas just months after announcing that it will build a $17 billion semiconductor factory in Taylor.
Documents filed with the state show that the tech giant is considering 11 chipmaking facilities in the Austin area that it'd build over the next two decades. It's an investment that would amount to $192.1 billion and bring more than 10,000 jobs.
While most of the facilities would be in Taylor, two would be in Austin, where Samsung has operated since 1997 in the company's largest facility outside of its headquarter in South Korea.
The two new Austin fabs would bring about 1,800 new jobs and take up $24.5 billion of Samsung's investment. The nine Taylor plants, meanwhile, would drive 8,200 jobs and be a $167.6 billion investment for Samsung.
The timeline for the fabs stretches years out, with 2034 listed as the earliest projection for any of the new ones to be running. Two are projected to reach that point in 2042.
Samsung is seeking tax breaks for the possible chipmaking sites, as it has filed applications with the Taylor and Manor school districts to take part in Texas' Chapter 313 incentives program.
The school boards would need to give final approval and Samsung hasn't promised to build the facilities, so the plans could be altered or cast aside.
The Chapter 313 incentives program is reaching its expiration at the end of the year, creating a rush for companies putting in applications since incentives approved before then can go through.
Texas Gov. Greg Abbott commented on Samsung's possible regional growth after the incentives applications were posted on the Texas comptroller's website Wednesday afternoon.
"Close partnerships with companies like Samsung— who recognize the boundless possibilities Texas has to offer— are bringing greater opportunities to Texans, and this potential investment will bring billions of additional capital to continue growing our world-class business climate and diverse, highly-skilled workforce," Abbott said.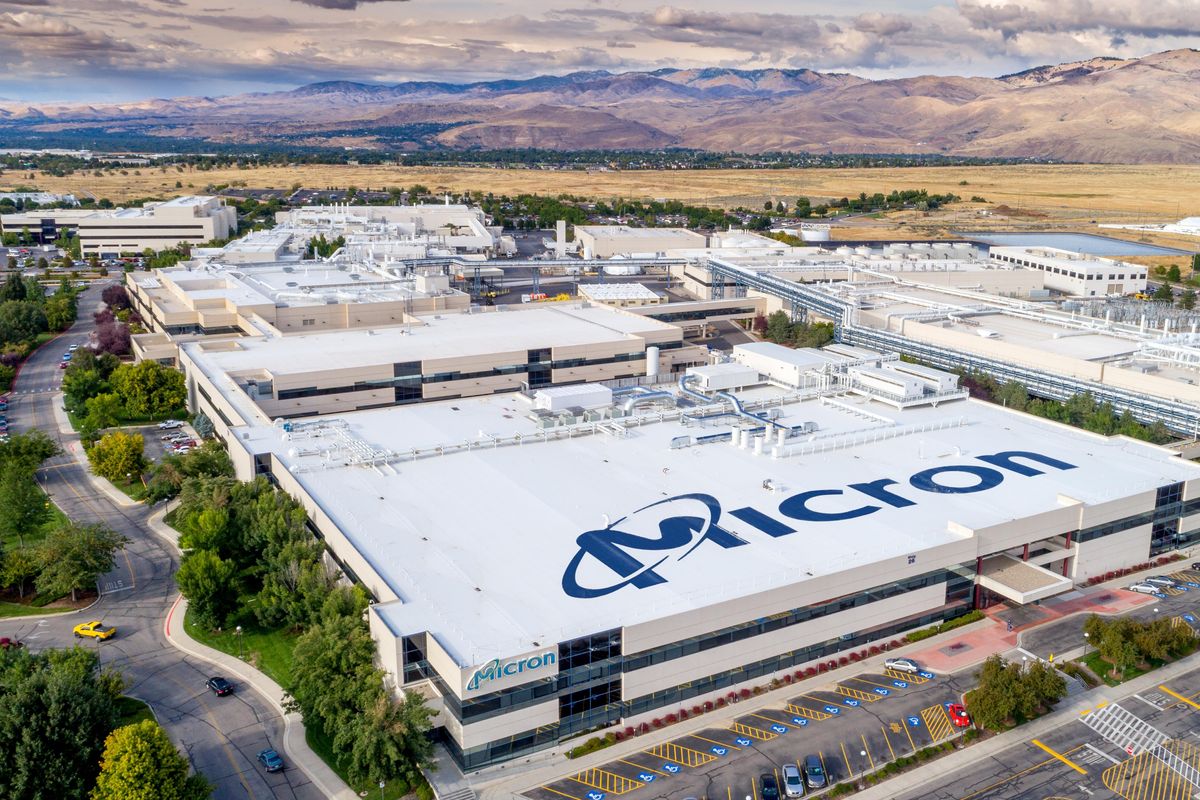 One of the world's largest semiconductor companies, Micron Technology Inc., is considering the Austin area for a new plant to expand its chipmaking, the Austin Business Journal reported.
As the current global shortage of semiconductors carries on, Idaho-based Micron Technology plans to invest more than $150 billion in the coming decade to expand chipmaking capabilities. Investment in the new site is rumored to be at $40 billion, an amount that would far outpace Samsung's.
This scouting for sites comes in the wake of a major development for chipmaking in Central Texas. In November, Samsung announced that it selected Taylor, Texas as the site of its $17 billion chipmaking facility.
The Micron Technology plant is reportedly being considered in neighboring Caldwell and Williamson counties. They aren't the only ones in the running, however. California and North Carolina are also being eyed as possible sites. And so is Arizona, where the Phoenix Business Journal says the operation could add 10,000 jobs if the state is selected.
As part of our investment in the leading-edge memory manufacturing, we\u2019re evaluating fab expansion in the U.S., a transformational opportunity to generate tens of thousands of jobs and create significant economic growth opportunities. Learn more: http://ow.ly/jSzk50GuGPc\u00a0pic.twitter.com/i7BYI0eAPi

— Micron Technology (@Micron Technology) 1634749048
Before Taylor ultimately won the Samsung plant, the tech giant had also considered Arizona and New York, but was drawn to Texas for its incentives program.
Micron Technology has an optimistic outlook for the year ahead. The chip maker's stock gained about 38% in the last three months and is heading toward its first record close in more than two decades.