Get connected with our daily update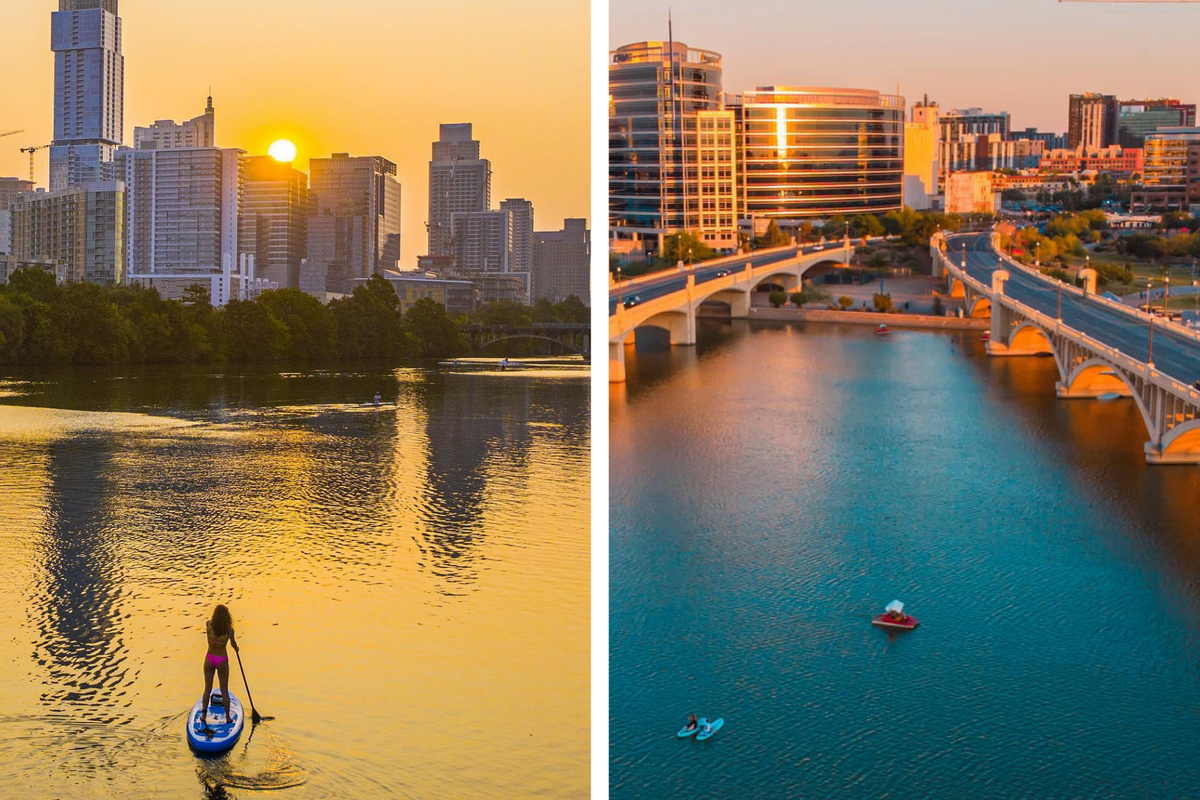 When now-Phoenix dweller Danny Anzaldua lived in Austin in 1978, it was a fun place—"Keep Austin Weird" was in its full form, bona fide hippies and "Drag Worms" hung out up and down the Drag downtown and Town Lake was the place to be come summertime.
Now, he's relocated to possibly even sunnier skies in Phoenix, Arizona. Like Austin, the Arizona capital has seen the pros and cons of rapid growth play out across the city, from HQs relocating en masse to a booming housing market and an increase of Californian move-ins.
Here's what the two summery cities do—and don't—have in common: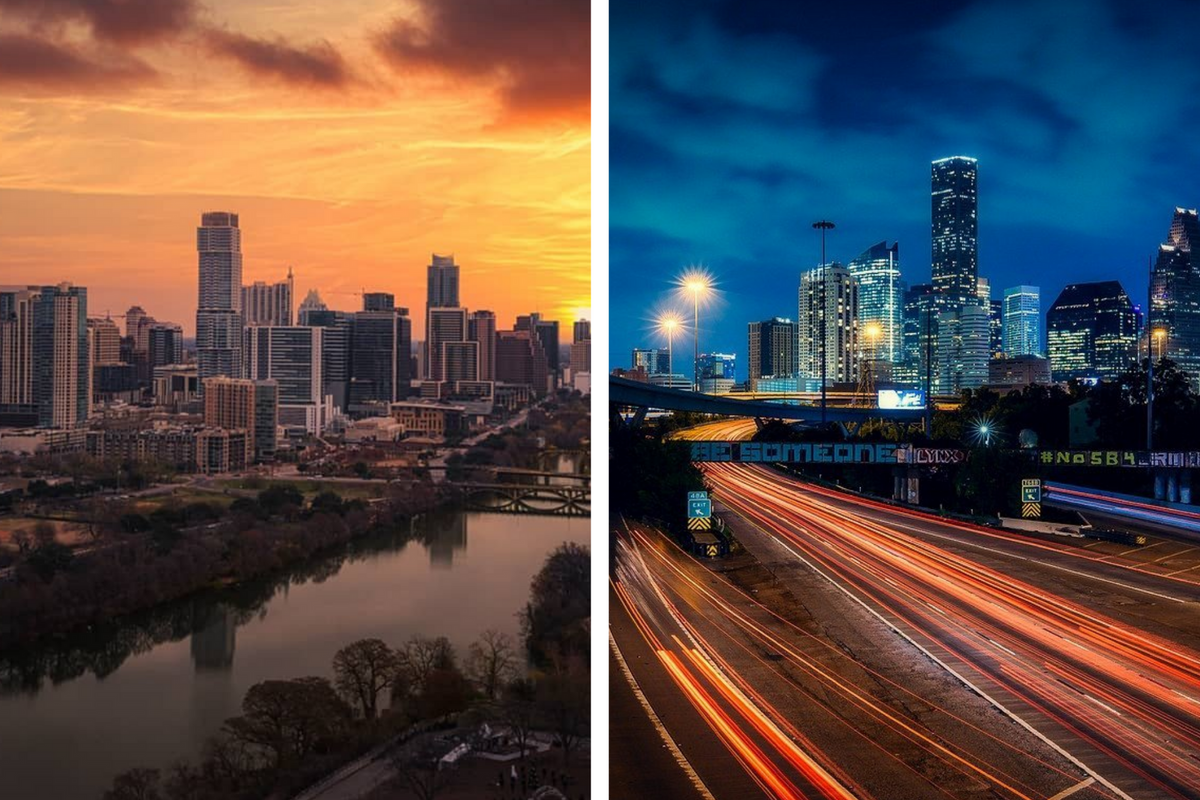 Barton Springs vs. bayou. Black Pumas vs. Beyonce. Live Music Capital vs. Energy Capital.
As Austin expands into "boomtown" status, it's become subject to a growing rivalry between another storied Texas city: Houston.
While Houston still edges out Austin in population—it's the fourth-largest city in the U.S. and boasts a metro of over 7 million compared to Austin's 2.3 million—Austin has been generating significant buzz as tech CEOs, Californians and migrants nationwide begin to call the Texas capital home.
Most Austinites will tout their Hill Country beauty, world-renowned live music and the proud "weirdness" that has long defined their city. But some say Houston's signature self-deprecating humor and status as the most diverse city in the nation gives them a leg up
It's time for these quarreling siblings to duke it out.
Here's how Austin and Houston compare, mapped out in five categories: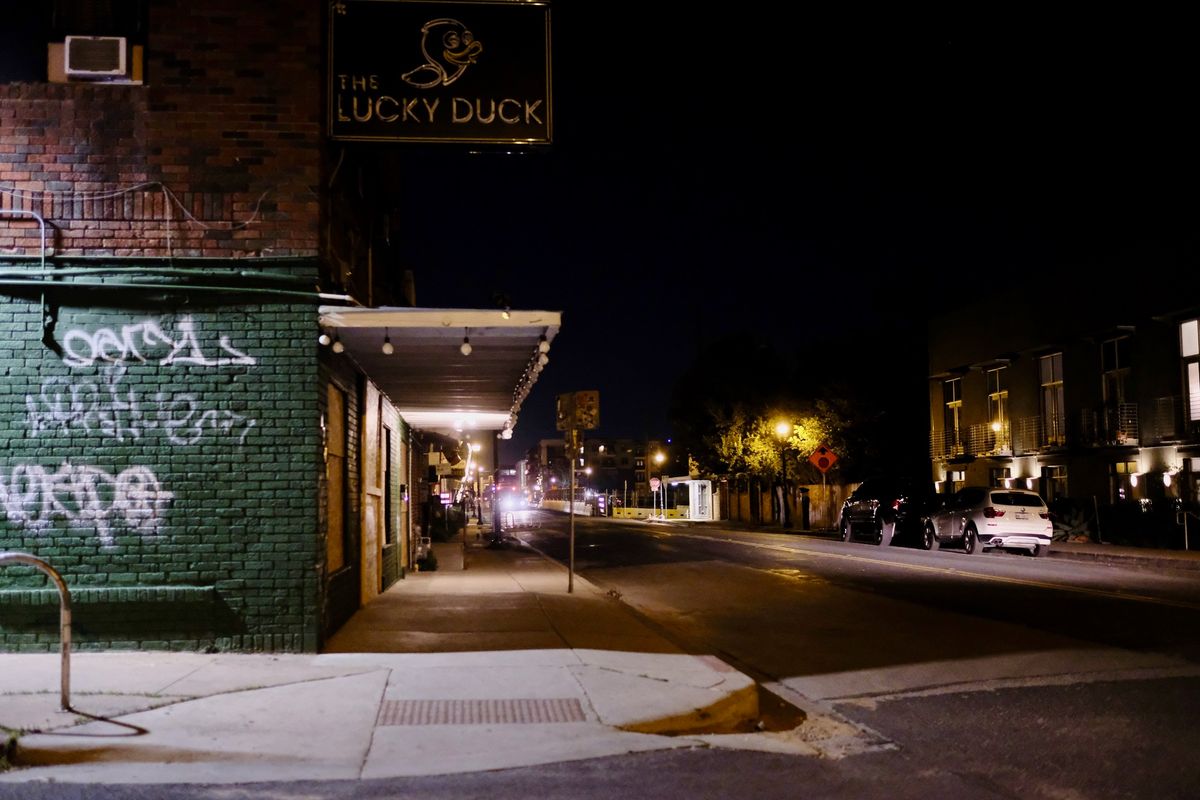 photo by Charlie L. Harper III
At 3 a.m. on Thursday, at the end of a 10-hour shift in what used to be a buzzing downtown district, Austin police Detective Ken Casaday went home shocked.
He had only four calls for service, on a night that normally sees up to 40. Emergency 911 calls across the city were down 81%.
"That's crazy," he said. "It's just an absolute ghost town."
Less shocking, Casaday said, was that there were no arrests, citations or warnings for violators of the new "Stay Home, Work Safe" orders, issued Tuesday, requiring local residents to stay home if possible.
Casaday said both experiences indicate a willingness by Austinites to comply with the orders, the violation of which can carry a fine up to $1,000 and up to six months in jail, slightly less than a Class B misdemeanor.
As law enforcement agencies across Texas struggle with how aggressively to enforce stay-at-home orders, Austin's answer is decidedly friendly: Education, citations as a "last resort," and no arrests or related traffic stops.
Austin and Travis County law-enforcement officials say they are counting on voluntary compliance instead.
The county order explicitly encourages the use of a cite-and-release approach. Officials say they have no desire to fill up the jail during a health crisis because it's a high-risk environment.
Nor do officers plan to pull people over randomly to see if they are going somewhere essential, said County Attorney David Escamilla, whose office would handle the citations under the order.
That contrasts with more aggressive enforcement reported in some North Texas cities, where officers are authorized to make arrests and stop drivers to ask for authorization or proof that their travel outside their home is essential.
Escamilla helped write the Travis County order and said he engaged in "tremendous talks" with local officers to avoid that level of enforcement.
"This isn't a lockdown, and this isn't a curfew," he said.
"These orders don't change any of the constitutional requirements," Escamilla said, adding that "reasonable suspicion" is still required. "This isn't an authorization for law enforcement to just be out there stopping people."
Doing so would also put the health of officers at risk for what amounts to a traffic stop, said Casaday, president of the Austin Police Association.
"The less contact the officers have with people [during the health crisis], the better off we are," he said. "There are several people in the department who are being monitored, quarantined at home, to make sure they don't have it. So warning and trying to get compliance through just asking people to cooperate is the best thing."
In fact, Austin police Senior Patrol Officer Katrina Ratcliff said, the department has been discouraging traffic stops of all kinds to lower officers' exposure.
"We were all issued a mandatory mask to wear in case of interacting with someone who may be sick," she said.