Get connected with our daily update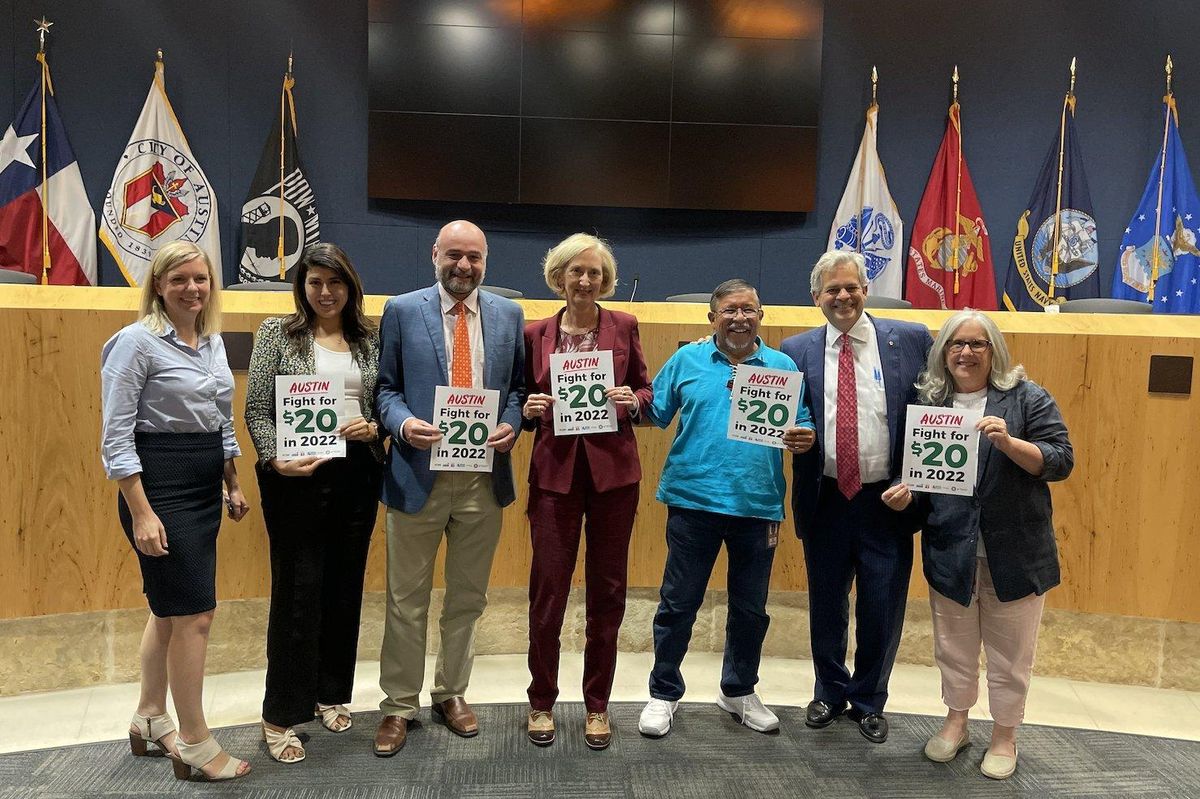 The Austin City Council adopted a $5 billion budget for the 2022-2023 fiscal year.
The budget includes a range of investments and directions that will be applied to rental assistance, fire and EMS stations, police cadet academies and more.
With the fiscal year beginning Oct. 1, City Manager Spencer Cronk said the budget puts the city in a strong position to recruit and retain staff.
"It does this while reducing the City's portion of the annual property tax bill for the typical homeowner and investing in public safety, disaster response, and actions to address climate change," Cronk said.
The general fund budget is $1.3 billion with almost two-thirds of it allocated to public safety and the remaining funds will go toward court services, animal services, family health services, and management of libraries and parks.
A few big ticket items in the budget include:
$73 million in planned capital spending to build and repair city sidewalks.
$79 million for homelessness prevention, crisis response, housing stabilization, and public space management–including $4.8 million to clean up homeless encampments.
$79 million investment in affordable housing to meet goals set by the Austin Strategic Housing Blueprint.
With Austin's status as the live music capital of the world, there are some investments geared toward that like $27 million for cultural arts, historic preservation and live music as well as a $2.5 million investment in the Iconic Venue Fund, which helps preserve places of cultural significance.
After two days of deliberations, council also made some amendments in light of recent events such as lifeguard shortages and the Supreme Court's Dobbs decision overturning Roe v Wade. Their additions include:
$7 million General Fund increase to raise the City's minimum wage beyond the City Manager's proposal of $18 per hour, to $20 per hour.
$17.8 million in capital funding to complete construction of the Goodnight Ranch Fire/EMS station in southeast Austin.
An additional $3 million added to the $5 million proposed by the City Manager to help prevent displacement and homelessness as rents rise.
An increase in the number of full-time lifeguards to 13 to keep the City's pools open and safe.
$1.2 million to expand an EMS program providing whole blood transfusions to patients before they reach the hospital.
Option to run additional police academies customized for candidates with prior law enforcement experience.
$350,000 to provide education and services focused on sexual and reproductive health and wellness, and contraception.
As for the impact this will have on taxpayers, the city noted rates and fees, including electricity, trash service and the transportation user fee will rise for typical ratepayers. This is in response to escalating operations costs and increasing service demands brought by population growth.
The typical taxpayer can expect a nearly 4% increase—equivalent to an additional $14.14 per month.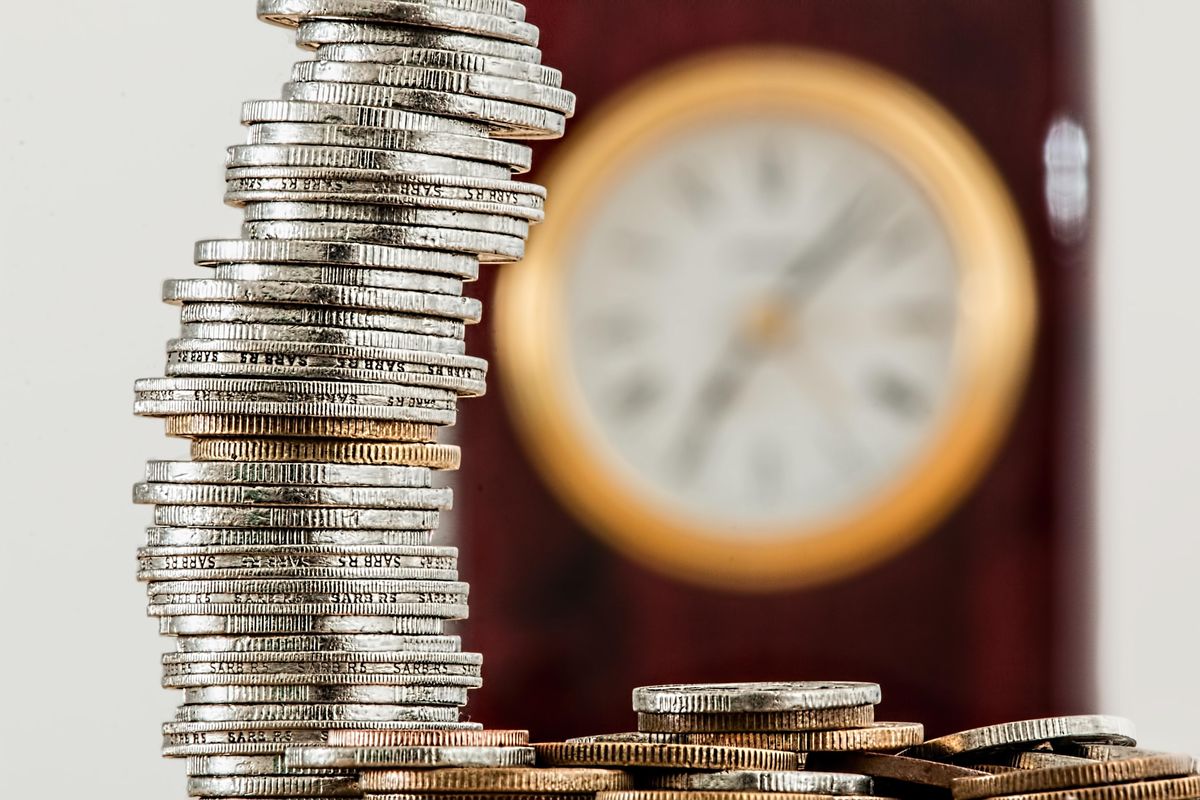 By Jo Clifton
Mayor Steve Adler is proposing a raise for City Council members and the next mayor starting in 2023 after he has left office. His proposal will be considered as part of the City Council budget adoption process, which starts tomorrow – although it's hard to know whether they will complete the job the same day.
Council will also be considering and will likely approve Council Member Vanessa Fuentes' amendment to raise the city's minimum wage to $20 per hour for all employees except for employees of the summer youth program. They will also be looking at a long list of other proposals for spending and raising money.
According to Adler's proposed amendment, the last time city elected officials got a major adjustment in their pay was in 2006. Council members currently make about $83,000 a year, while the mayor makes $97,000. Adler does not take home his salary but uses it to augment his office budget and salaries for his staff.
A recent market study of salaries of Council support staff recommended increases in their compensation.
In some cases that would mean the staff member had a higher salary than the elected official who employed him or her. Also, Council members receive considerably less than Travis County commissioners, who are paid $140,000 a year. The county judge receives $160,000.
Council Member Kathie Tovo has numerous proposed amendments, including a plan to use more than $400,000 in the Rainey Street Historic District Fund to celebrate the area's Mexican American identity, heritage and history. According to Tovo, there are already sufficient funds, but Council needs to pass an amendment to spend more than $200,000 of the Rainey fund at one time.
Tovo is also proposing to increase City Hall parking garage fees from $5 to $10 per hour. This would have no impact on people who visit City Hall for Council or commission meetings, but would increase revenues from those who merely use the garage as a convenient place to park.
Council Member Paige Ellis has a variety of proposals related to parks and the environment, including lifeguard retention. In addition, Ellis seeks to eliminate city regulations that seem designed to discourage former city employees from returning to their jobs. She also proposes to encourage city employees to stay longer by making their benefits packages more attractive. In her message board post, Ellis said she would like to make the Fiscal Year 2022 winter holiday bonus permanent and offer a third personal holiday per year. She also proposes expanding the city's tuition reimbursement program.
Like Ellis, Council Member Chito Vela wants to encourage more people to become lifeguards. Staff members have proposed adding four full-time lifeguard positions for the city's pools. Vela would like that number to be 19 permanent positions. He wrote on the Council message board, "Adding these 15 new employees to the 4 new full-time positions in the proposed budget brings us to 19 new FTEs to help keep our year-round pools open and safe. … These full-time permanent positions will help us address the lifeguard shortages that led to pool closures during the summer."
Vela proposes allocating an additional $5 million of one-time funding into the Housing Rental Assistance Program, and he is seeking $125,000 for environmental testing around the Fayette Power Project Area. In his message board post, Vela wrote, "The testing program seeks to evaluate the danger to people in the surrounding area as a result of possible contamination from the operation of the coal plant. For implementation, we request that the Austin Public Health department develop a set of testing parameters and guidelines for bids so we can issue a request for proposals."
He also has a number of ideas about improving city parks. One of those would direct the city manager to allocate about $140,000 to PARD's budget for facilities maintenance and one additional employee. He proposes to direct the city manager "to prioritize infrastructure to provide necessary shade, including planting trees, for already existing and future community activity spaces including but not limited to playscapes, splash pads, basketball courts, and skating spaces to the extent feasible."
Mayor Pro Tem Alison Alter has a number of budget proposals, including several related to emergency medical services. EMS has had difficulty keeping up with its billings in the past, and even though the situation has apparently improved, according to Alter's post on the message board, "there remains an estimated EMS billing backlog of 19,000 despite initial actions taken by city staff." She wants to direct the city manager to recruit additional EMS employees using "additional revenue captured by improvements in billing processes."
On the other side of the equation, Council Member Ann Kitchen is seeking an increase in the property tax exemption for senior and disabled homeowners. Kitchen wants to raise the amount not taxed from $113,000 a year to $124,000. According to her calculations, that would offset the impact of the proposed housing bond with an estimated savings of more than $50 per taxpayer.
Fuentes is also proposing finishing construction of the Goodnight Ranch Fire and EMS station in her district. She suggests funding that construction with $17.75 million in certificates of obligation. In a message board post, Fuentes says building this station will help the fastest-growing area of the city by funding its safety infrastructure needs.
Council Member Mackenzie Kelly is proposing to fund two modified police cadet academies for FY 22-23 "if funding is available in the Police Department budget," she wrote on the message board. Council members Kitchen and Leslie Pool are listed as supporters of this amendment. Kelly says APD has 270 vacancies and the extra officers would help reduce response times and increase officer retention.
Kelly also proposes hiring a full-time animal behavior specialist to work with the city's Animal Services Office. That person would work directly with cats and dogs to facilitate their adoption.
In addition to the various budget proposals, Council will be considering and possibly arguing over the proposed parkland dedication fees for commercial development as well the police department's request to fund a contract for license plate readers.
This is not an exhaustive list of proposals from Council. If they do not conclude adoption of the budget by the end of the day on Wednesday, Council has already posted a similar agenda, starting at 10 a.m. on Friday.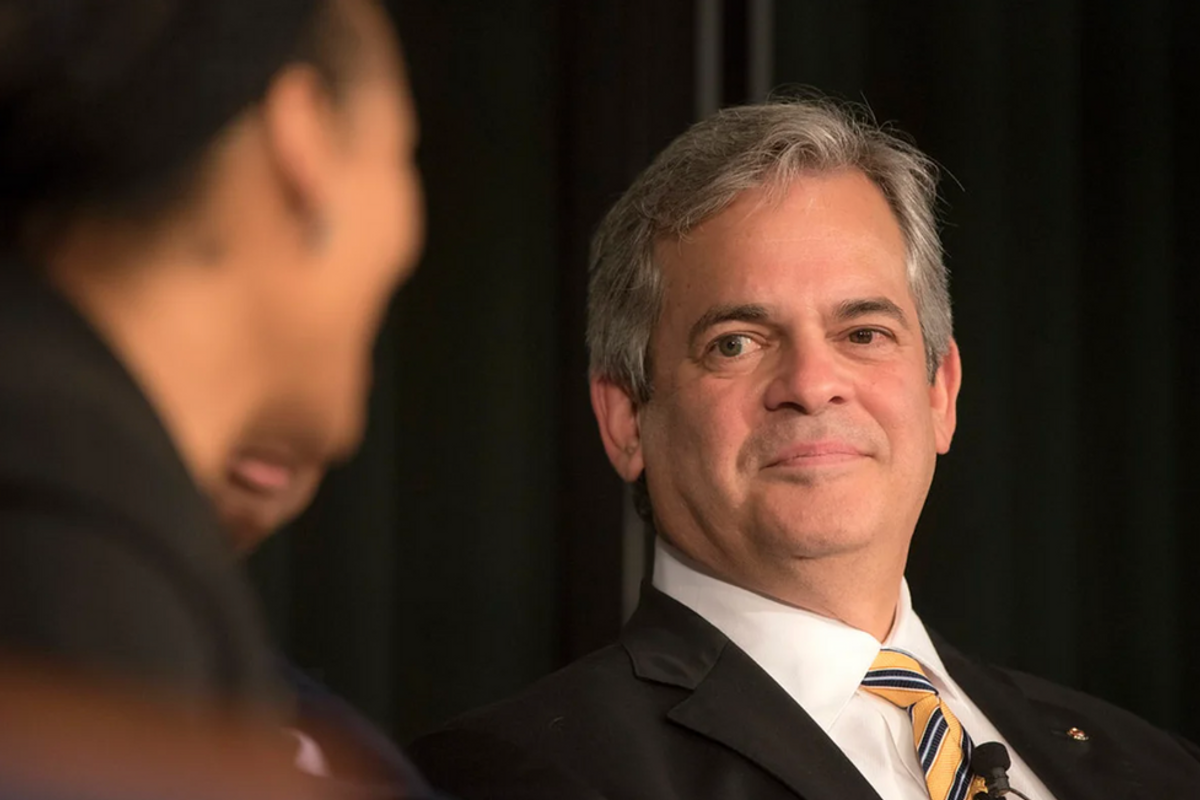 Mayor Steve Adler has a new gig on the government advisory board of a San Francisco-based real estate startup.
Launched in 2020 by Zillow executives, Pacaso allows people to buy and own a second home through a limited liability company.

After winning the mayoral election in 2014, this is Adler's final year in office. Prior to his role in city hall, Adler got experience in property matters by founding an eminent domain law practice representing landowners.
Now, Adler joins others like Denver's mayor and a member of the Florida House of Representatives on the Pacaso advisory board. Pacaso says the group will provide recommendations to senior leadership to help shape the company's actions on housing policy, community engagement, growth and expansion, and other policy issues.
In an announcement of the board, Pacaso says a contributor to the housing crisis is the legacy model of second home ownership where houses in many communities are unused for much of the year.
"Against this backdrop, it's more important than ever to invest in creative solutions," Pacaso's statement says. "While no company can solve this complex set of problems on its own, Pacaso offers a sustainable alternative that combines multiple families into one luxury home."
Last March, Pacaso said it was the fastest U.S. company to achieve unicorn status after raising $75 million at a $1 billion valuation. With the new capital, the company made expansion plans like entering more markets and hiring a new chief financial officer.
The company has said it "modernizes the decades-old practice of co-ownership" and is not a timeshare, though city officials in at least one town have classified it as such.
Pacaso works by setting up an LLC with eight shares. After someone purchases shares, Pacaso oversees matters like scheduling and maintenance on the property. After owning for a year, people can then sell their shares and potentially make a profit.
"Throughout my career as a founder and tech investor, I have experienced tremendous growth and innovation among startups, but none compare to Pacaso," Pacaso co-founder Spencer Rascoff said at the time. "The opportunity in front of Pacaso is massive and I'm excited to help the company achieve its full potential."
But not all have shared the same excitement over Pacaso.
NPR reported on how the company plans to expand across North America and Europe but faced resistance while establishing some of its first operations in California's wine country.
City officials in the town of St. Helena in Napa Valley said Pacaso could not operate there due to a local ordinance that bans timeshares. In response, Pacaso sued the city in federal court.
Neighbors have also expressed opposition and formed groups like Sonomans Together Opposing Pacaso.
Currently, Pacaso doesn't have listings in Texas though it is in other states like Hawaii, California and Colorado.
The former mayor of Columbia, South Carolina, Steve Benjamin, will chair the government advisory board. In a statement, he called Pacaso's model a "value add to communities across the United States."
"Pacaso consolidates second home demand into fewer homes, taking pressure off of housing inventory for first-time home buyers and middle class families," Benjamin said. "This is the thoughtful and sustainable approach to housing we need right now, and I'm proud to help advise the company as it works to bring this model to more communities."