Get connected with our daily update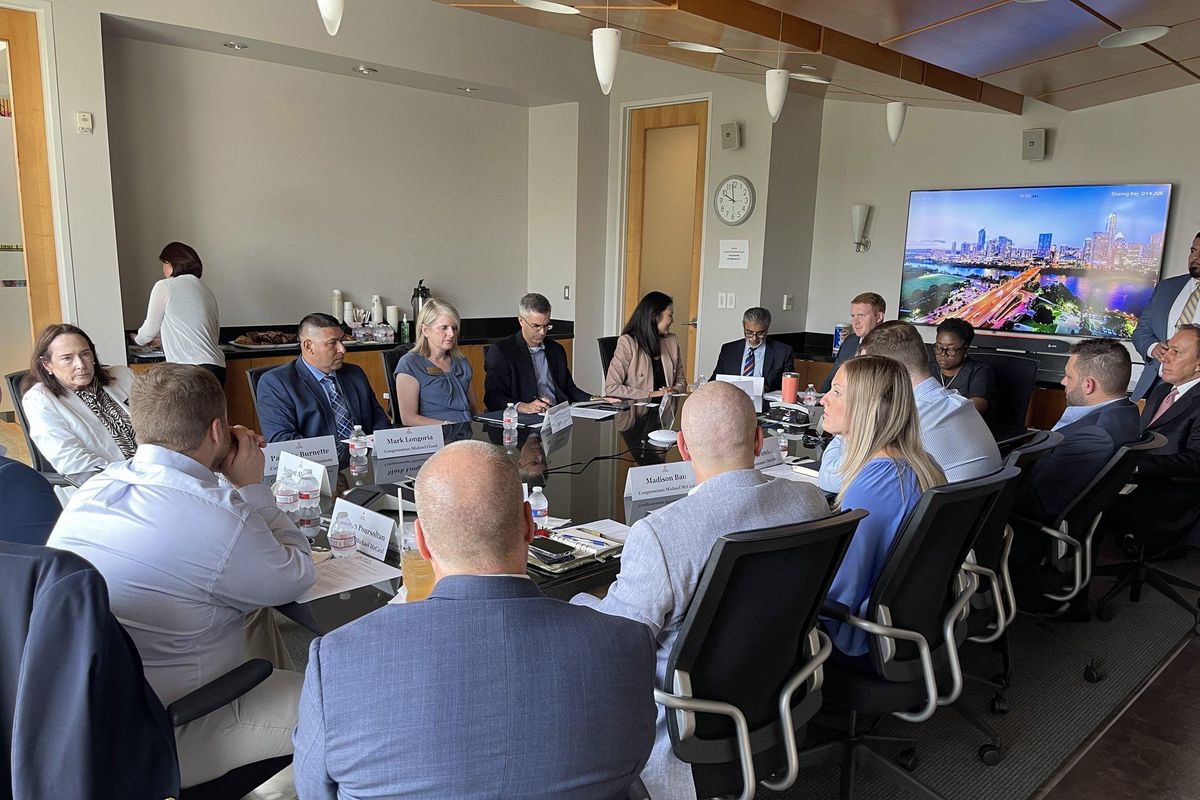 The Austin Chamber of Commerce is gathering community leaders for a trip to Washington D.C. to meet with officials and agency leaders about funding for semiconductor manufacturing, infrastructure, transportation and more.
More than 60 will be part of the group meeting with Central Texas representatives, including Senators Ted Cruz and John Cornyn, Congressmen Lloyd Doggett, Joaquin Castro, Michael McCaul and Chip Roy.
Fred Heldenfels, chair of the Austin Chamber of Commerce board of directors, said this is one of the most important things the chamber does every year. "It's an opportunity for community leadership to interact directly with members of congress and travel to Washington, D.C. to support policies that will help our region prosper," Heldenfels said.
This trip marks the first one since 2019 and will include three days of meetings and speakers with federal agencies like the Federal Transit Administration, the Department of Labor, the Department of Education and the Transportation Security Administration.
Other topics of discussion for the chamber and community leaders involve TSA staffing and pay for Austin-Bergstrom International Airport, workforce and talent development and funding for education and advanced manufacturing.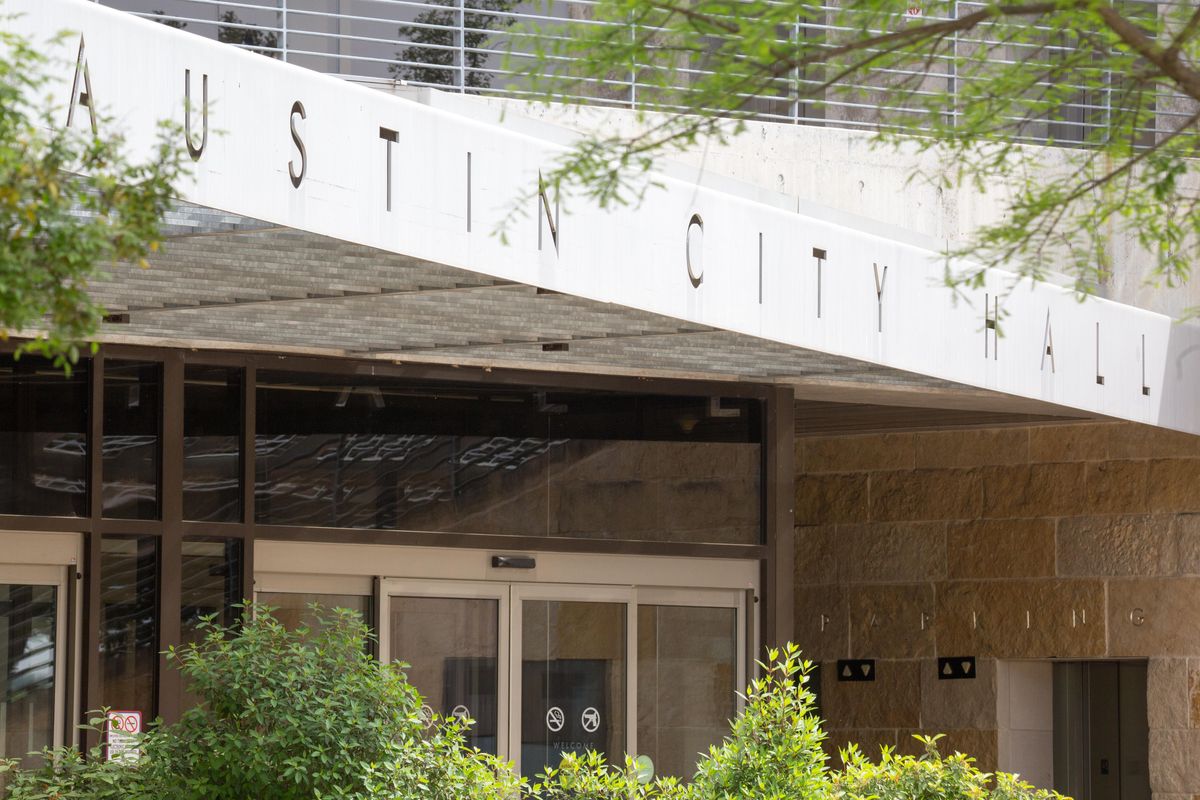 By Jo Clifton
Members of the city's living wage work group urged City Council Tuesday to raise the city's living wage to $22 an hour for the upcoming fiscal year. They said the wage should apply to all regular and temporary city employees except employees of the summer youth program, regardless of position or number of hours worked.
Council members Vanessa Fuentes, Ann Kitchen, Chito Vela, Kathie Tovo and Pio Renteria have already signed on to a resolution on the June 16 agenda calling on the city manager to adopt a living wage of $22/hour in next year's budget.
The current living wage is $15/hour and that has not changed since 2018. City management raised employees' wages to $15 as a result of a recommendation from the living wage working group in 2015.
The Human Resources Department convened the working group again this year, asking for its recommendations on a living wage. According to staff's calculations, providing a $22 minimum wage would cost the city between $18.2 million and $22.8 million, not including wages for police.
Carol Guthrie, business manager for AFSCME Local 1624, told Council during its work session that it's time to raise wages so the city can meet the demands of the public and its own employees. With inflation, gas prices and rising housing costs, Austin city employees are suffering and underpaid, she said.
While the city raised its minimum wage to $15 in 2018, it failed to keep raising that amount, which should have become $16.83 the following year.
According to documentation provided by the city, as of the end of April, the city had more than 2,474 vacancies, compared to about 1,559 on May 1, 2019. The vacancies include 78 at Austin Resource Recovery, 266 at Austin Energy, 96 in Public Works, 237 at Aviation, 133 at Parks and Recreation, 357 in the Police Department, 198 at Emergency Medical Services, and 126 firefighters.
City employees are suffering, Guthrie said, with some working so much overtime that they have become injured and ended up on the disability list.
City leaders did not foresee the pandemic, nor did they foresee the freeze. "And those additional stressors have played a big role in where we are at today. But something's got to give. We need more workers. We cannot hire workers. Those who work here – they're done, they're spent. They need your help. We've got to be competitive. We have got to raise the wage for these workers." The private sector is now hiring at $20 an hour, Guthrie said, and the city is not able to compete.
Rachel Melendes of UNITE HERE, the union representing some airport employees, said working at the airport is "too stressful. They are overwhelmed," she said, noting that many airport workers arrive at 3:30 a.m. and leave at noon. "And despite their hard work they are not able to support their families on the city's wages."
Fabiola Barreto of Workers Defense said her group has been observing that "the folks constructing the city are not reaping any of the benefits. They're moving to Buda and Kyle," because they can't afford to live in Austin.
Complicating matters, every Council member is aware of the fact that, as a result of state law, they can't raise taxes more than 3.5 percent without the permission of voters.
Council Member Natasha Harper-Madison voiced her support of the wage proposal. She said she is telling people in her district that they should be prepared to move out of Austin as prices rise higher. That would be better than waiting until they have missed rent payments, she said.
Council Member Alison Alter told her colleagues she is committed to a wage increase, but could not commit to a specific number. She said, "Keeping our workforce competitive is the highest priority."
Kitchen said it was her goal to reach $22 as recommended by the working group. She said it was particularly important that the public understand the trade-offs city management might have to make in order to pay the amount employees need. She told City Manager Spencer Cronk, "Get us to $22. If you can't get us to $22 … tell us why."
Guthrie told the Austin Monitor after the meeting that she and other members of the working group would be at the Council meeting next week to push for adoption of the $22/hour resolution. However, she said she was disturbed that the working group put in so much effort seven years ago to tell the city to raise wages, but there was no action on their recommendations after the city raised the living wage to $15.
Guthrie said she and others would be ready to fight for their wage proposal. In addition to AFSCME, other members of the group include representatives of Central Texas Interfaith, Workers Defense Project, Laborers' International Union 1095, IBEW Local 520, the Austin chapter of General Contractors, Plumbers Local 286, Greater Austin Hispanic Chamber of Commerce, the Austin LGBT Chamber, UNITE HERE, Local Progress, Texas Antipoverty Project and the Equal Justice Center.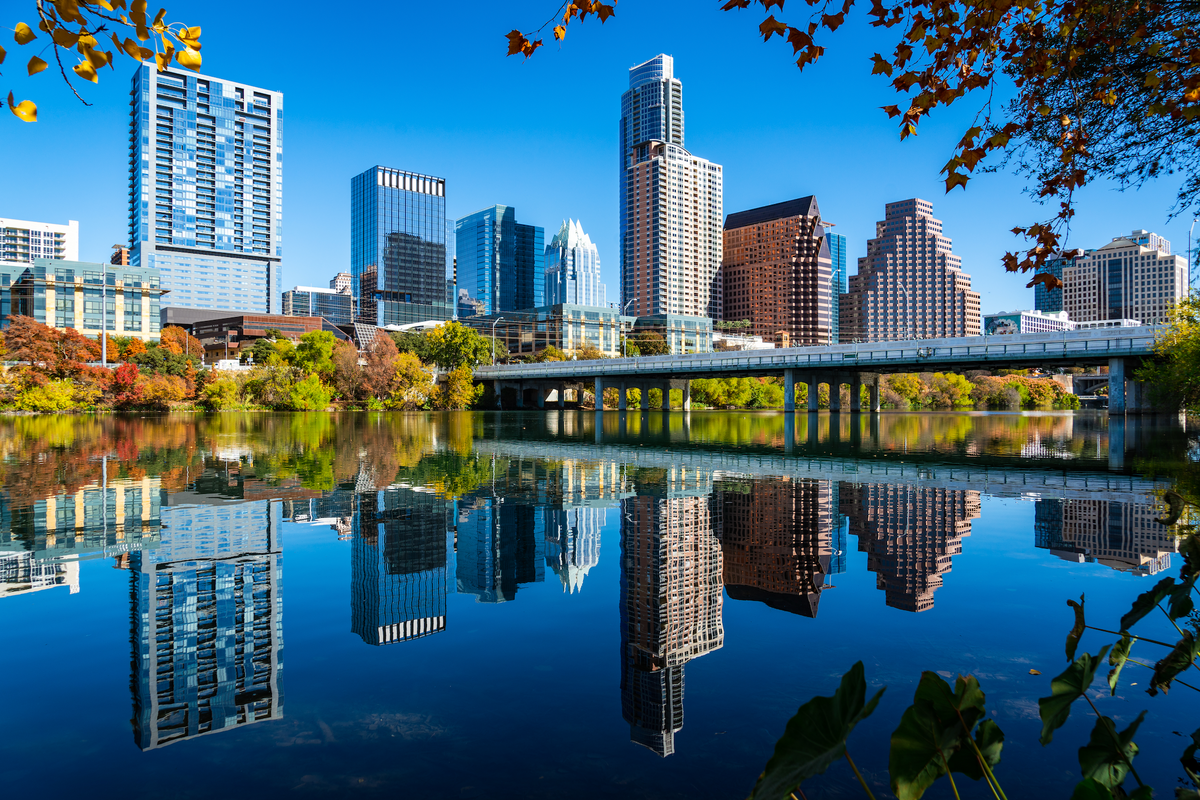 There's no shortage of online chatter about Austin. TikTok and Instagram are filled with people documenting their weekend trips with activities like paddleboarding on the lake, enjoying the nightlife and considering a move.
But it's not just social media hype. A new report by the Downtown Austin Alliance backs up the excitement.
The nonprofit dove into its state of downtown report in an event at Waterloo Park this week with findings that show downtown sees more than 5 million visitors annually. Plus visits in the popular entertainment districts of Rainey Street and West 6th were higher in October this past year than they were pre-pandemic.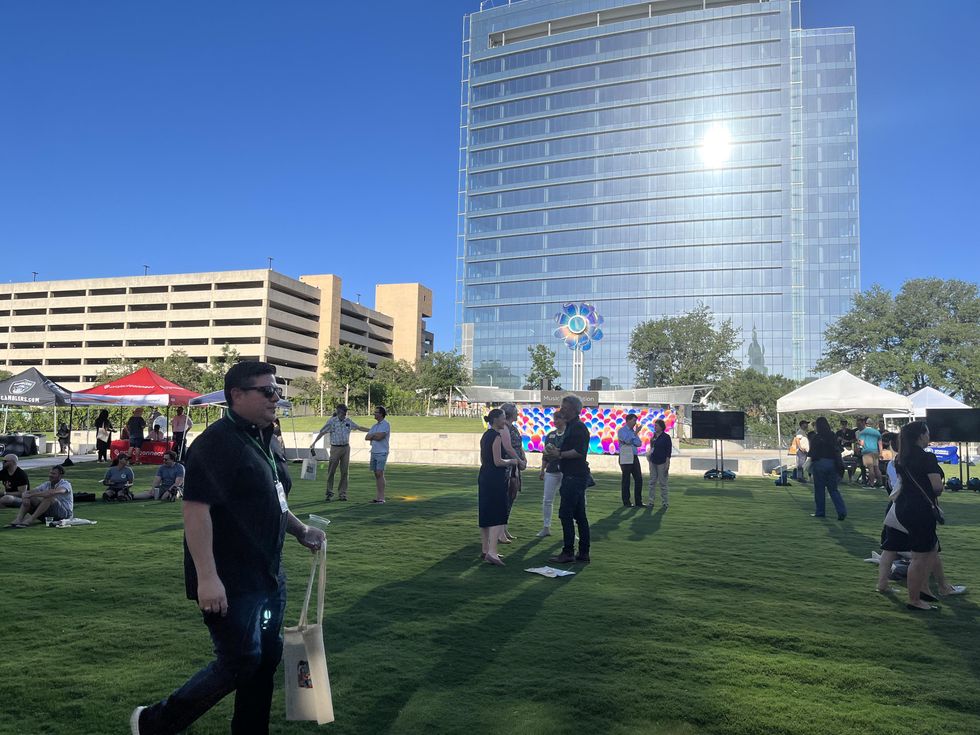 While the tourists may be enjoying Austin's downtown, how is it working out for current residents?
More than 50% of respondents the Downtown Alliance surveyed rated downtown as poor or below average as a place to live. The answer to some of that dissatisfaction may be seen in the priorities respondents said should be addressed over the next two years in downtown, listing parking, traffic congestion and affordability as some of the top issues. In 2021, the report notes downtown asking rent rose 14%.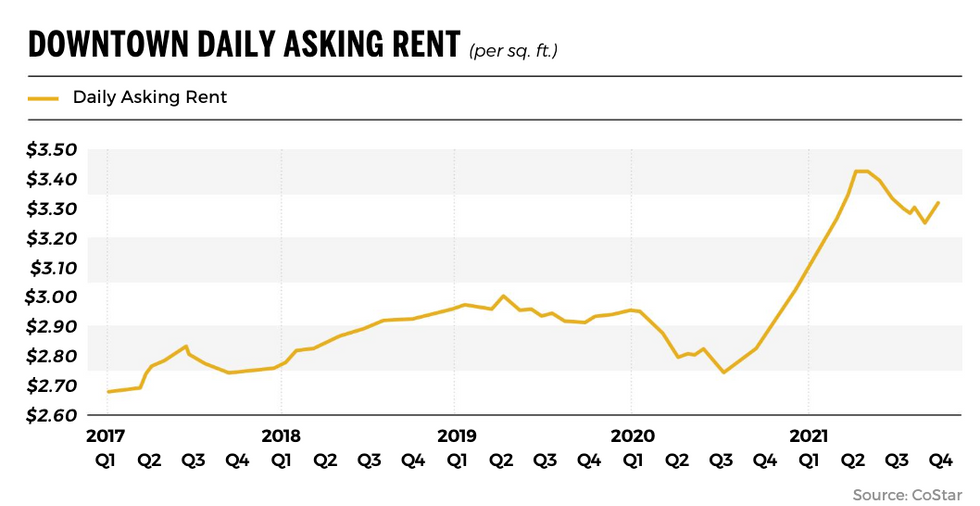 "Studio rents right now are averaging $2,200 a month downtown," said Jen Weaver, who founded Weaver Buildings to provide housing that's affordable to middle-income earners.

"That means to live downtown, you have to make six figures to qualify to pay that rent," Weaver said, referencing how many lease agreements require renters to earn three times the rent in order to qualify.
With census data reporting that the median household income in Austin in 2020 sits at almost $76,000, that's out of reach for many. But those costs don't appear to be changing.
"We have increasing fees, we have increasing property tax," Weaver said. "So our developers continue to develop only luxury products for downtown."
Among the developments downtown are 25 projects under construction totaling more than 8 million square feet.
Still, some have hope for increased accessibility downtown with Project Connect moving forward. The plan approved by voters in November 2020 makes promises of transit equity with the mission to bring in light rail, a portion of which will pass through downtown, along with a downtown subway.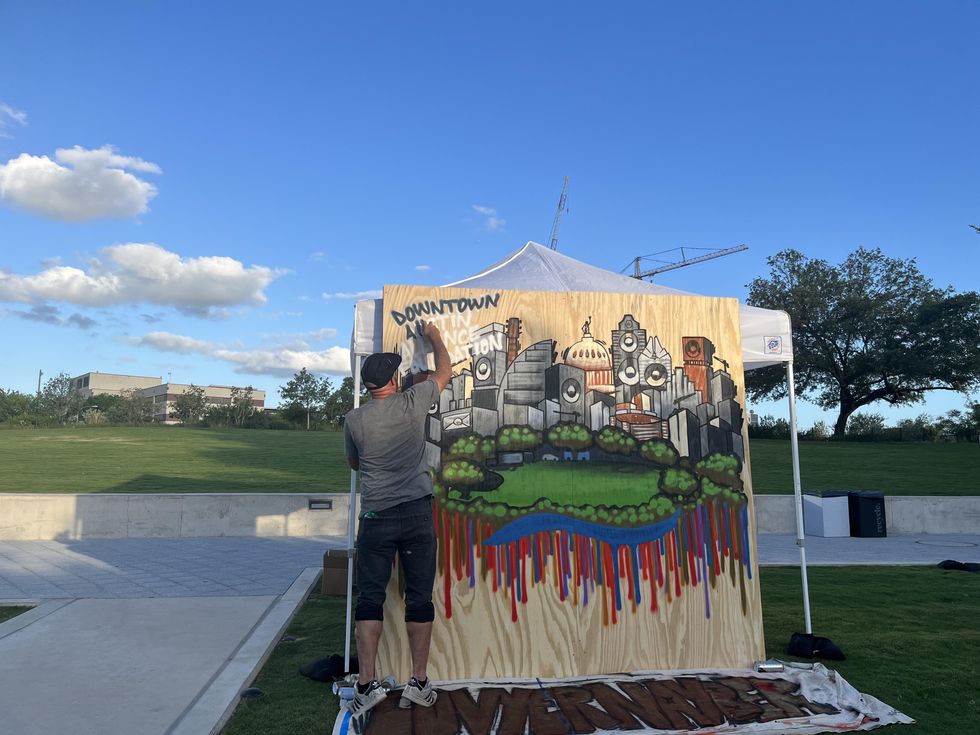 Annick Beaudet, mobility officer for the city of Austin, talked about how this fits into her vision for downtown 10 years from now.

"We're going to be doing a lot of work downtown, whether it's building more housing, whether it's revitalizing Sixth Street or it's Building Project Connect, there's going to be disruptions," Beaudet said. "And we're going to have to work together to find that right balance of getting light rail, moving in Austin as soon as possible, but also balancing the folks who live here, work here and play here now, and it's not going to be easy."