Get connected with our daily update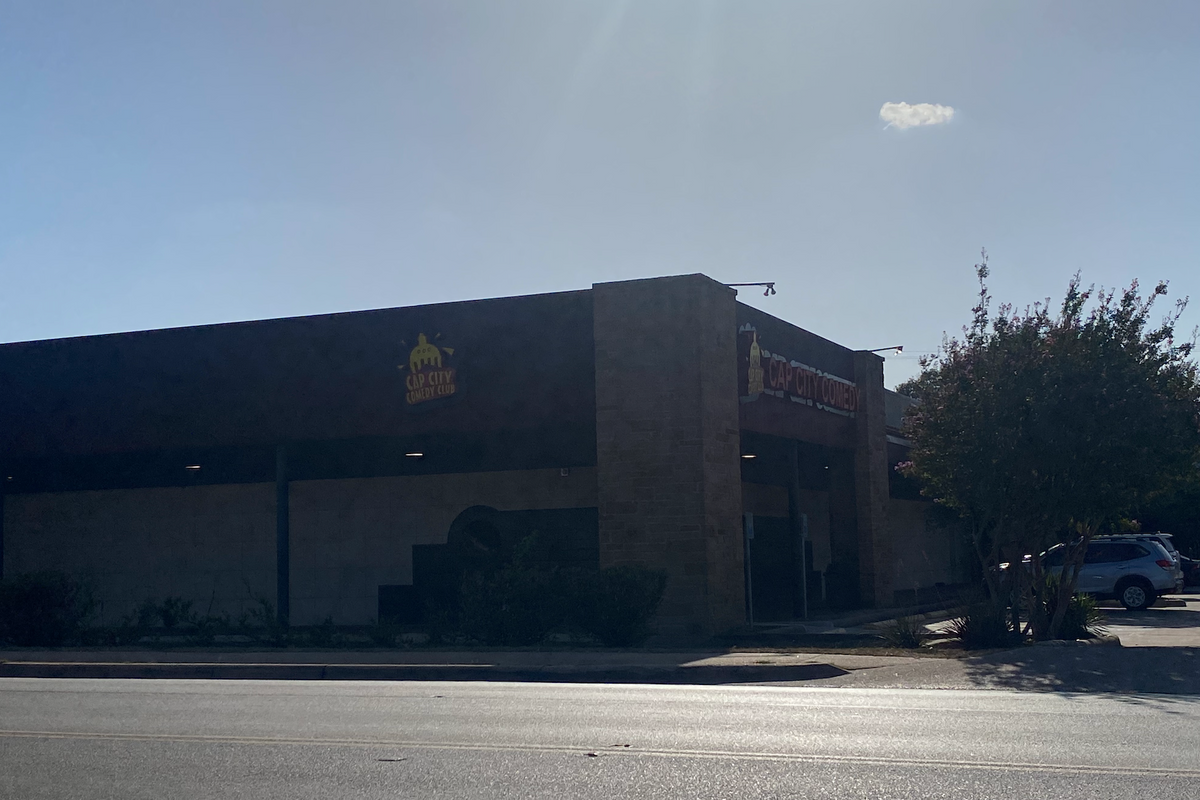 After nearly two years of closure, Cap City Comedy is ready to reopen its doors, this time at The Domain.
The new location, 11506 Century Oaks, will officially open with a show from actor and touring comedian Mary Lynn Rajskub on Tuesday at 7:15 p.m.
Cap City originally closed in September 2020, a casualty of the pandemic, and was picked up by Philadelphia-based Helium Comedy Club owners Brad and Marc Grossman in February 2021.
Original co-owner Colleen McGarr stayed on board and the trio decided not to rebrand the club as a new Helium location, as to keep the national acclaim the club had already earned.
Cap City had teased other opening dates, originally planning for October 2021, then early June before it was ready. The club will begin holding shows regularly starting Tuesday, with a few acts already announced.
On the main stage:
July 12: Mary Lynn Rajskub
July 14: Ben Palmer
July 15-17: Corey Holcomb
July 22-24: Noel Miller
July 28-30: Bryan Callen
In the Red Room, which is dedicated to local acts:
July 15-16: Kelsey Cook
July 22-23: Chris O'Connor
July 24: Avery Moore
July 28: Home Base - The Best of Austin Comedy with Zac Brooks and Taylor Dowdy
July 29-30: Alingon Mitra
Tickets are available at
capcitycomedy.com.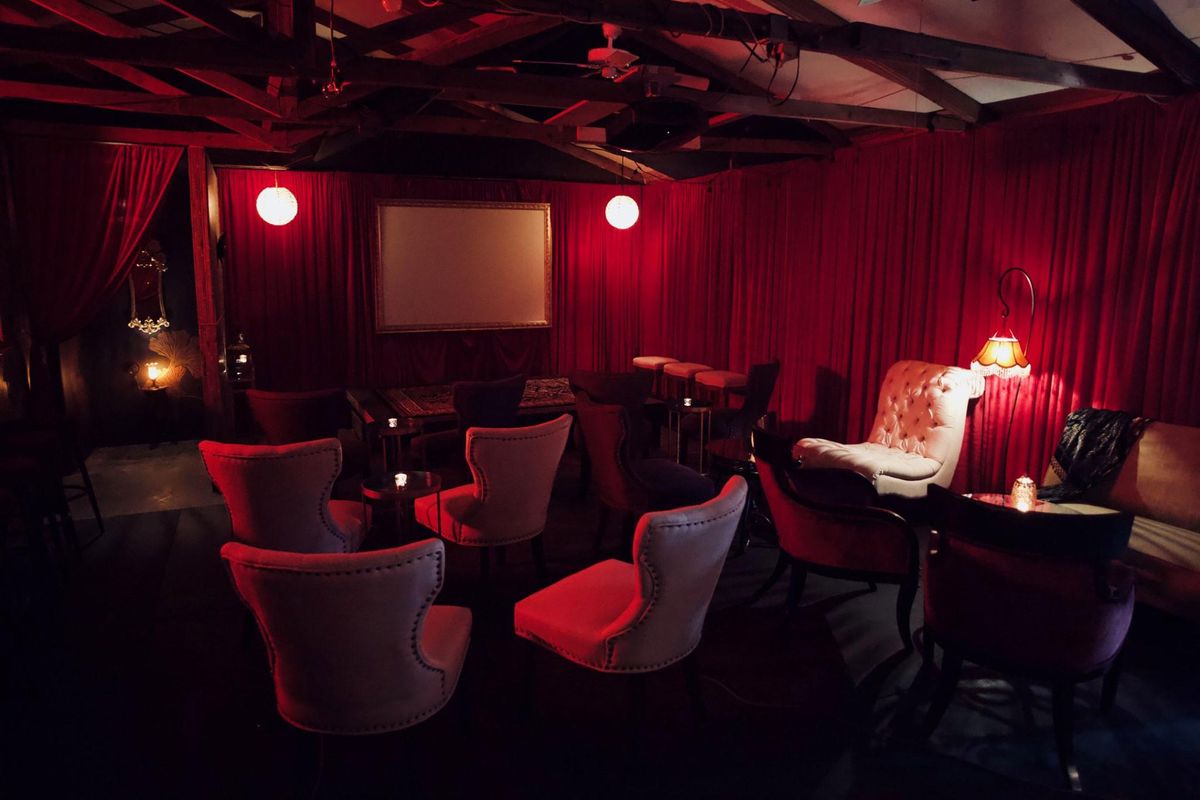 Austin has a velvety, itty-bitty, intimate new comedy club coming to town.
Founded by comedians Raza Jafri and Andre Ricks, The East Austin Comedy Club will open inside multi-purpose art house Tiger Den, 1303 E. 4th St., with a grand opening weekend July 21-23. The club will be open on weekends going forward.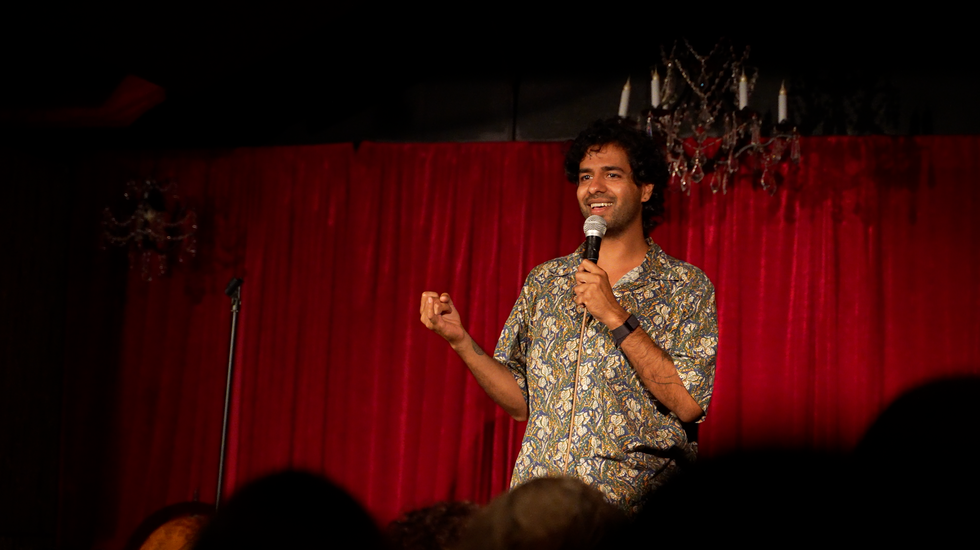 (Raza Jafri)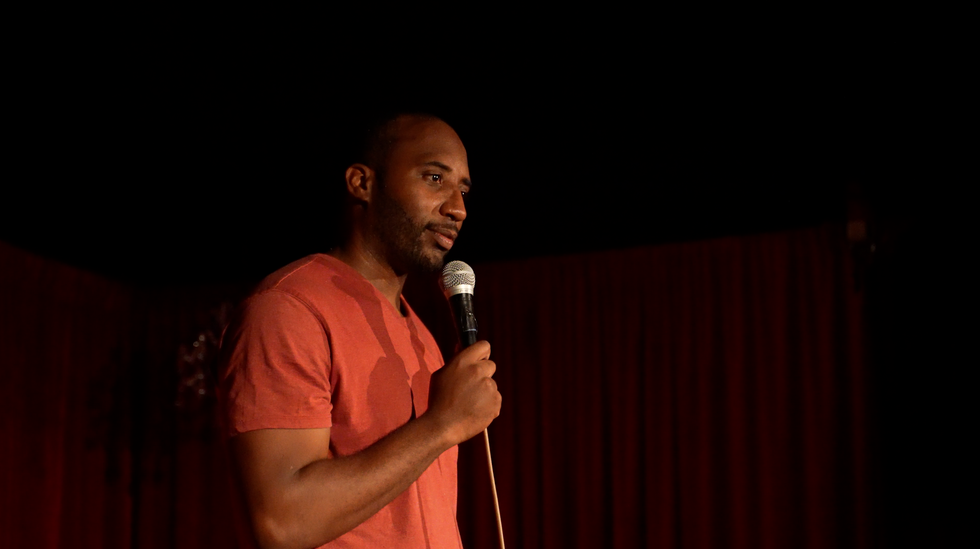 (Andre Ricks)
Jafri told Austonia he had already been doing stand-up for five years before he moved to Austin from Chicago in January 2021. He has been working to produce shows for Congress club Speakeasy since.
Though he never planned to move to Austin, clubs in all the major comedy cities had closed down due to the pandemic. Jafri said he felt it was his "only available option," but has found his place in Austin's comedy scene.
"Since I've been here, there's this feeling in the air that something special is happening in the stand-up comedy world," Jafri said. "Austin's comedy scene, although it's not nearly as big as New York or L.A., (it) definitely has a lot of high-quality people up top and a lot of independent shows that allow people to be able to level up quickly."
With a foot in the door in Austin's flourishing comedy world—brought in part by Joe Rogan's push for comedians to migrate here—Jafri told Austonia he and Ricks have been anxiously waiting to open their own establishment.
The club will showcase local, national and international talent in one-off shows and a residency program, which Jafri said has already been selected and will be ready to announce soon. Jafri said he hopes the club will help elevate local performers with paid spots, meaningful stage time and new connections.
"That kind of entrepreneurial attitude is quite prevalent in the Austin community right now with stand-up," Jafri said. "Everyone's producing shows and it's because such a mix of people have come from all over. Austin's making a name for itself on the national scale when it comes to stand up."
With only 40 available tickets per show, the venue is dark, mysterious and intimate with its eclectic courtyard and lounge furniture. Each ticket costs $20 for a two-hour show, comes with access to the open wine bar and is BYOB.
Jafri said he hopes holding the club at a historic venue will evoke a sense of "Old East Austin," though he wasn't here to see it.
"All these people who wanted to do stand up and had no outlet to do it in their hometowns migrated out here, so many of them have stayed and it's continued to grow," Jafri said. "If you're in the stand-up world, you can feel that there's a buzz happening here. East Austin Comedy Club is creating another kind of unique venue where performers can tighten their routine and have an intimate space just for stand-up."
"Where else would you want to live where it's 93 degrees out, gloomy and smells like queso?" Trevor Wallace said.
TheCalifornian comedian poked fun at new Austin move-ins with $2,000/month dumpsters, plenty of Austiny quirks and an ode to Texas weather in a viral TikTok last week.
Over 1.8 million viewers have seen the video since it was posted on May 5. The post, which channels the woes of some Austinites—and the onslaught of "cool kids" that move in from his home state every day—has more than 275,000 likes as of Tuesday.
Austin's skyrocketing rents were on full display in the video as Wallace approached a dumpster that he claims goes for just $2,000 a month on Zillow ("and it's got a sunroof").
The comedian, who has gained 7.6 million TikTok followers for his often-douchey, clueless characters, also took aim at Austin's culture with these quick-witted quips:
"When we move here, what color do you think you're going to dye your hair?"
"Did you know if you say brisket three times fast, you'll actually shit your pants!"
"I'm actually growing out my mullet right now."
"What's my love language? Girls in a pink cowboy hat."
Wallace also commended the southern city's summertime weather. "Today's weather forecast—a Rainforest Cafe that caught on fire, which is pretty good for us," Wallace said in the skit.
Austin landmarks, including the Texas Capitol and Sixth Street, were on full display as Wallace satirized both Austin's queso-obsessed food scene and recent move-ins in one clever stroke.
"You don't know what queso is? (Laughs in clogged arteries) must be from Fort Worth," Wallace said. "That's in Texas, right?"
Wallace also took a jab at Austin's live-in comedian Joe Rogan, its public transportation and the tendency to see a few too many guns for a Californian's comfort in downtown Austin.
"New York has subways, LA's got Ubers, Austin's got scooters... and shooters," Wallace said. "Welcome to Sixth Street!"
In true Austinite fashion, many residents joined in on the lighthearted jokes against their city in the comments, while others took on the age-old duty of asking no more move-ins to make their way to Austin.