Get connected with our daily update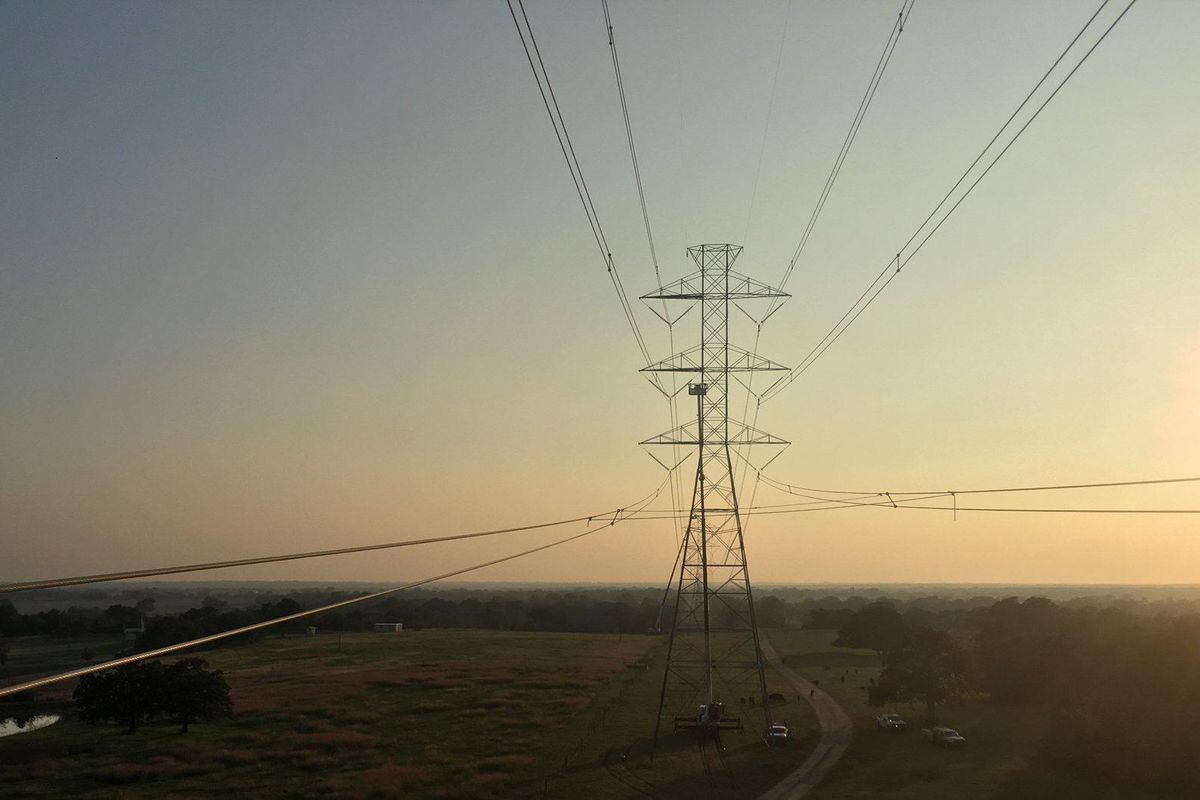 Austin Energy has put forward a 48 million base increase following revenue shortfalls last year. If approved, customers could see a 7.6% increase in their bills starting in early 2023.
What to expect:
A typical resident consumes about 860 kilowatt-hours a month. If the proposal goes through, that customer's electric bill would have an average $15.56 increase
The agency says higher operational and maintenance costs, population growth requiring infrastructure additions, lagging energy sales and grid reliability are a few factors that brought the proposal
Businesses may have an increase in their customer charge, depending on their business customer class
Community meetings on the increase will happen from mid-April through mid-May. Click here for more information on the proposal.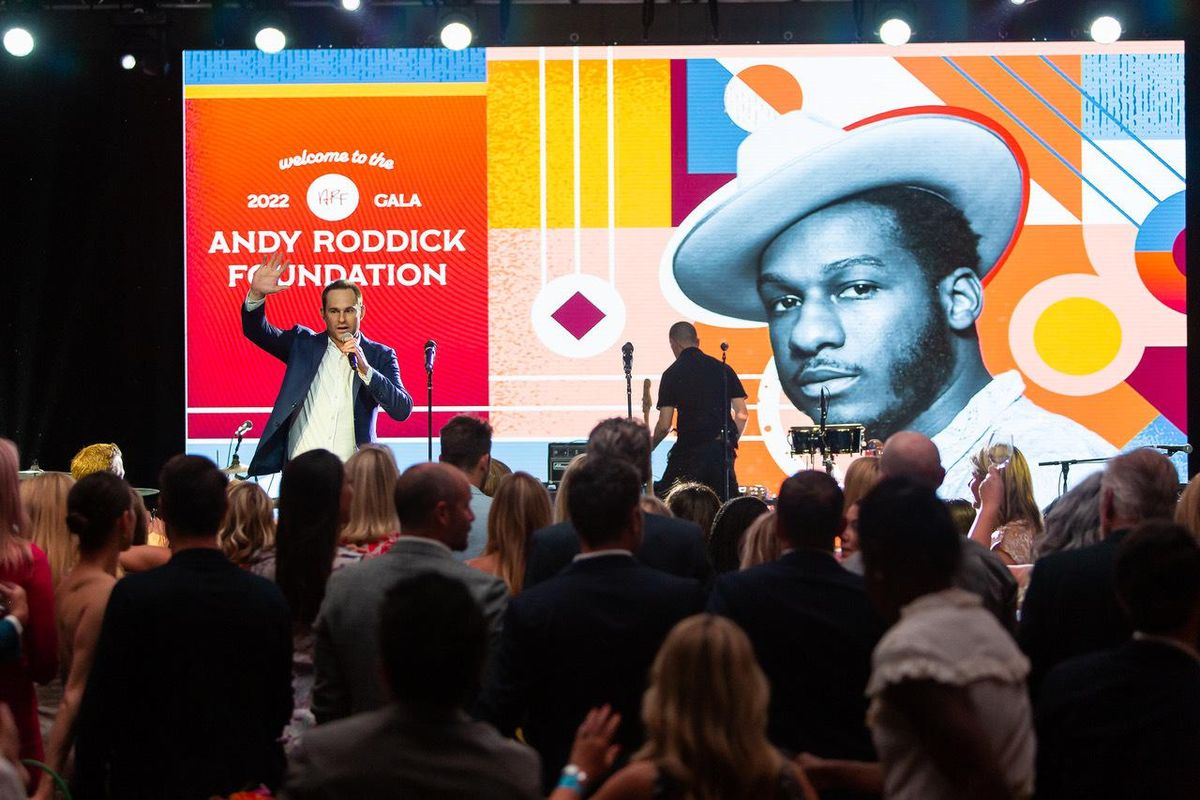 Hundreds of Austin's best and brightest gathered over the weekend at the Annual Andy Roddick Foundation Gala—which returned to the downtown JW Marriott, 110 East 2nd St., for the first time since 2019.
The gala, which brings over 500 supporters together to celebrate the foundation's mission of providing after-school programs for children and working parents, included appearances from former world champion tennis player Andy Roddick, new ARF CEO Jaime Garcia, co-chairs Leon & Tiffany Chen of Tiff's Treats, and Roddick's wife and actress Brooklyn Decker.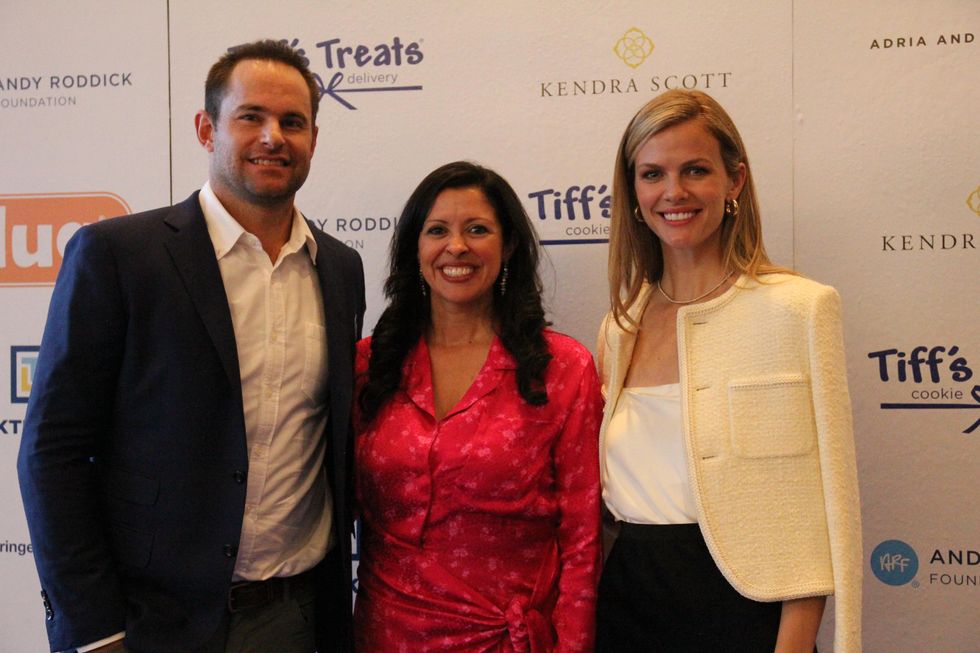 From left to right, former tennis world champ Andy Roddick, new ARF CEO Jaime Garcia and Actress Brooklyn Decker.(Laura Figi/Austonia)
Several participating children also attended the gala with their parents.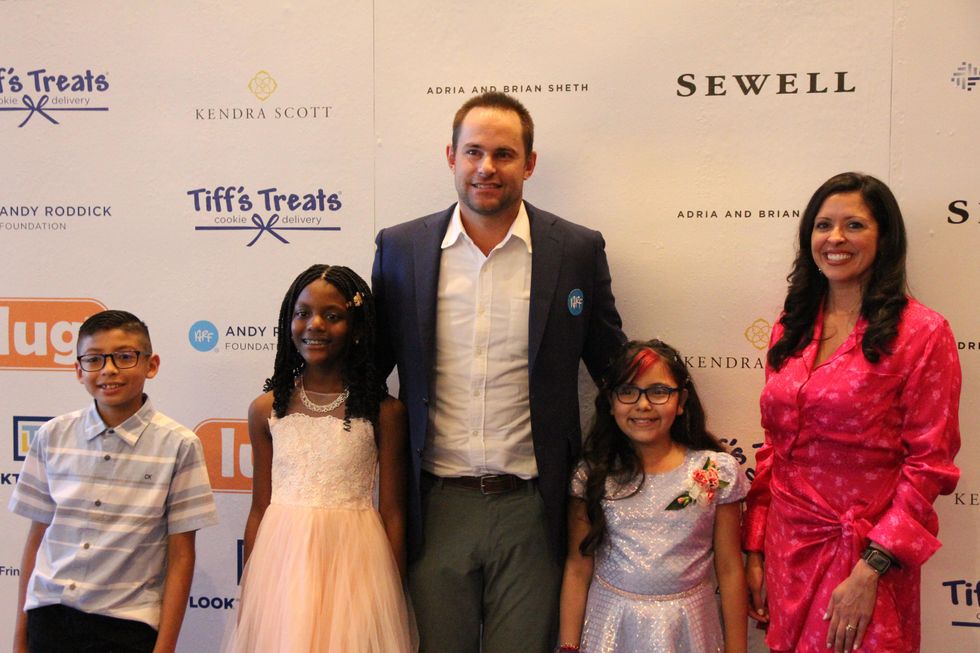 From left to right, 5th graders Jonathan, Catherine, Andy Roddick, 5th grader Kristii and Jaime Garcia. (Laura Figi/Austonia.com
A live auction selling trips to the US Open, Sweeten Cove Golf Club, St. Barts and a tennis clinic with Andy Roddick raised $1 million before Grammy-winning soul singer/songwriter Leon Bridges performed live to close out the night.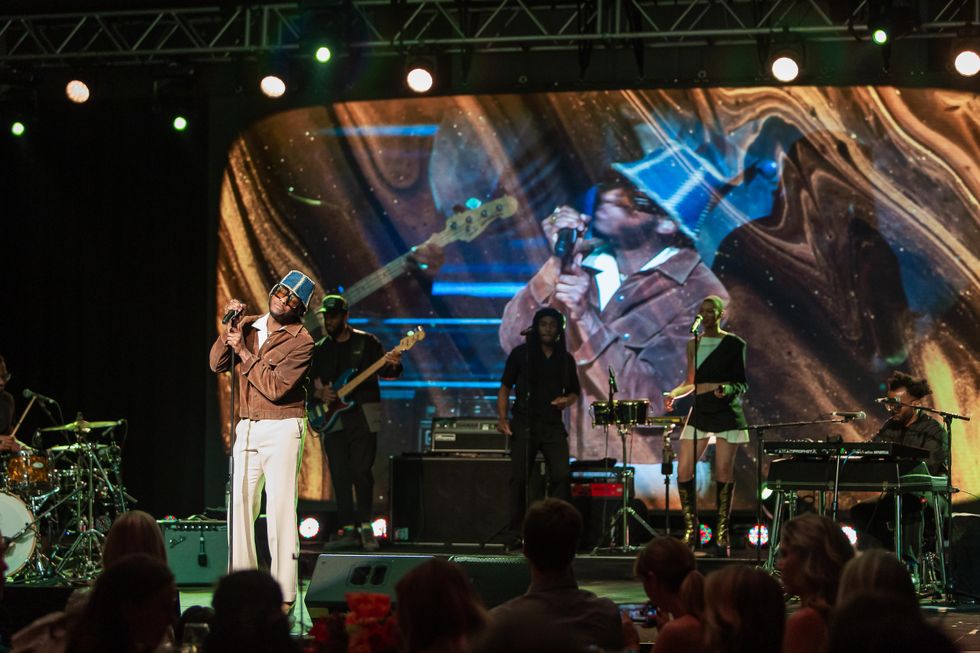 (Parker Pheonix PR)
Started by Roddick in 2000, when he was just 17 years old, ARF is meant to give children the same experience he had when he picked up a tennis racket for the first time at 9 years old. The foundation has raised more than $10 million since 2012.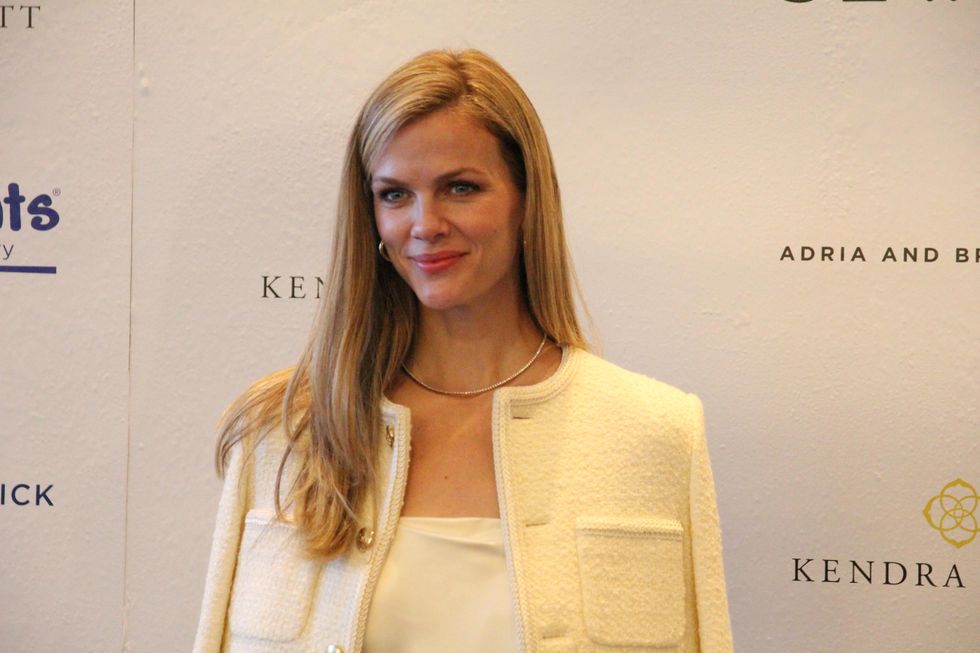 Actress, model and wife of Roddick Brooklyn Decker gushed about her husband's commitment to philanthropy. (Laura Figi/Austonia)
Roddick and Decker have lived in West Austin since at least 2013, where they have two kids, a dog and two cats.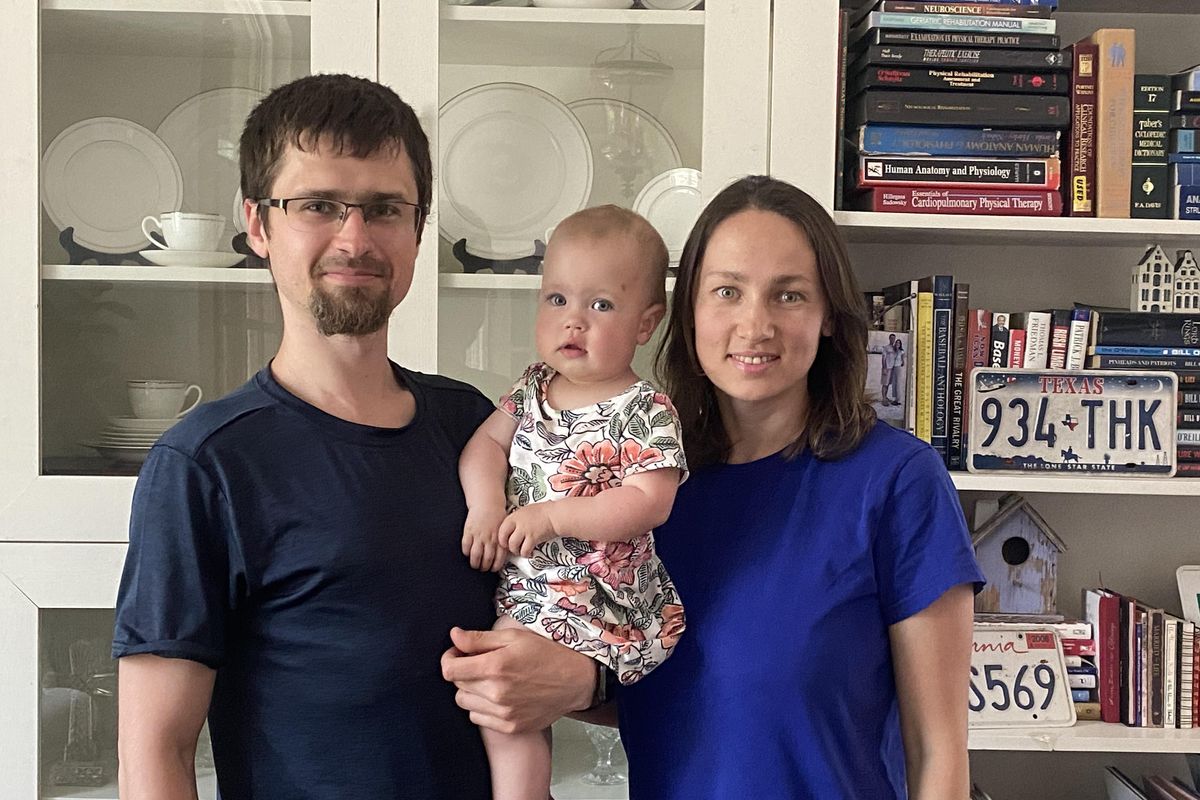 The Makhov family had already been planning an extended trip to Austin late this summer—the Russian invasion on Ukraine pushed the voyage on them much sooner than expected.
Vitaly and Olha Makhov, a Ukrainian couple from Kyiv-adjacent city Irpin, made it to Austin alongside their three daughters on March 29. The family, who had been scrambling to find safety since Feb. 12, arrived to a surprising $35,000 raised via GoFundMe and big support from the community.
Austonia visited with Vitaly, Olha and their 10-month old daughter Olivia to talk about their journey at their temporary home, while they stay with friend and local entrepreneur Dean Dzurilla in South Austin.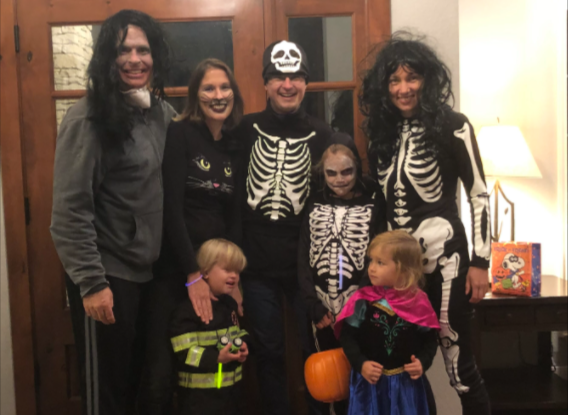 Dzurilla first met the family when they visited Austin in 2019--he took them trick-or-treating for the first time. (Dean Dzurilla)
"It's such a huge support that I don't know how to react, because to say that we are grateful is to say nothing—it's unprecedented and such huge love from people," Vitaly said. "Sometimes I cannot believe that it's happening, that we are here safe, we are not in the shelter, we're all alive, and we are getting such big support from people around us, so it's amazing."
The family had been on high alert for weeks leading up to the invasion and originally fled the city when they heard news that attacks were scheduled on Feb. 16, but returned home in the evening of Feb. 23 when they didn't happen.
Early the next morning, Vitaly would wake to sounds of explosions, hurriedly pack a single suitcase between the five of them and head for Poland. The family bounced from Poland to France, where Vitaly had his cell phone stolen, to San Francisco and finally to Austin. Vitaly said he's been told half of their home city has been destroyed.
"There were everyday fights in our area… that's something I don't want my family to see. I don't want my kids to have some psychological trauma when they can see this evil, when they see bombs, when they see all the suffering people have," Vitaly said. "The first month was really hard—the kids were crying about missing home. We don't know if home still exists."
They plan to move into a nearby neighbor's guest house for now, buy a car, try to extend their tourist visas to a full year and go from there. In the week they have been in town, the pair said they had attended a backyard barbecue, been invited to swim in neighbors' pools and had been treated like family by people they had just met.
"There's days we always had (tears) in our eyes because of what people did for us," Olha said, bouncing baby Olivia in her lap. "We were shocked and (crying) and wow. Why me? Why my family?"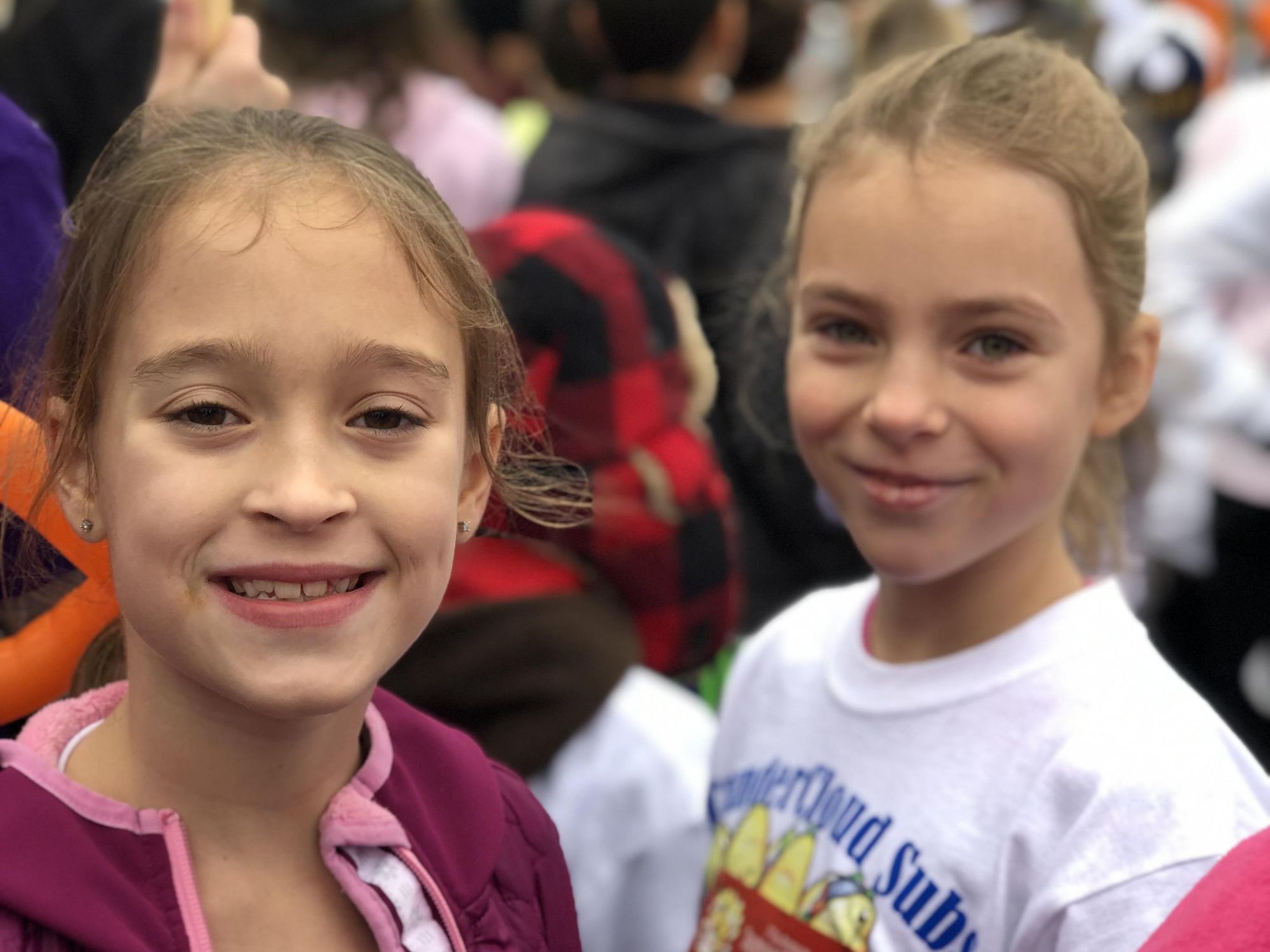 Vitaly said Dzurilla's daughter Juliette (left) and his 11-year-old daughter Nika (right) were fast friends. (Dean Dzurilla)
Vitaly said he wants to send as much help back home as he can. He said they have already sent donations to the Ukrainian military and hope to spread the word about the crimes that are happening in his home country.
"In my opinion, if you look globally at this, what is happening in Ukraine is a genocide of Ukrainians," Vitaly said. "Buildings are something that can be rebuilt. But people, women, men who were just killed, civilian people, is something that we cannot rebuild. Life is gone and this is a terrible thing."
Overwhelmed by support from Austinites, Vitaly said the best thing Americans can do to help is support Ukrainian companies, hire Ukrainian workers, call on your representatives to support Ukraine and support further sanctions on Russia.
"It's important to push the government, it's important to push senators to give more support, because Ukrainian people have strong spirit, but they don't have the means to protect our homes," Vitaly said. "We are a very peaceful nation but when in any form, some murder is coming, you don't have any other option than to protect your family."
The Makhov family plans to return to Ukraine once it is safe again–whether that is a year or more, they don't know, but the family misses home.
"It's something like light and darkness. We are protecting the freedom of people and the ability for people to choose their future," Vitaly said. "I don't want my kids to be slaves like Russians, so we choose freedom and we are protecting this freedom."