Get connected with our daily update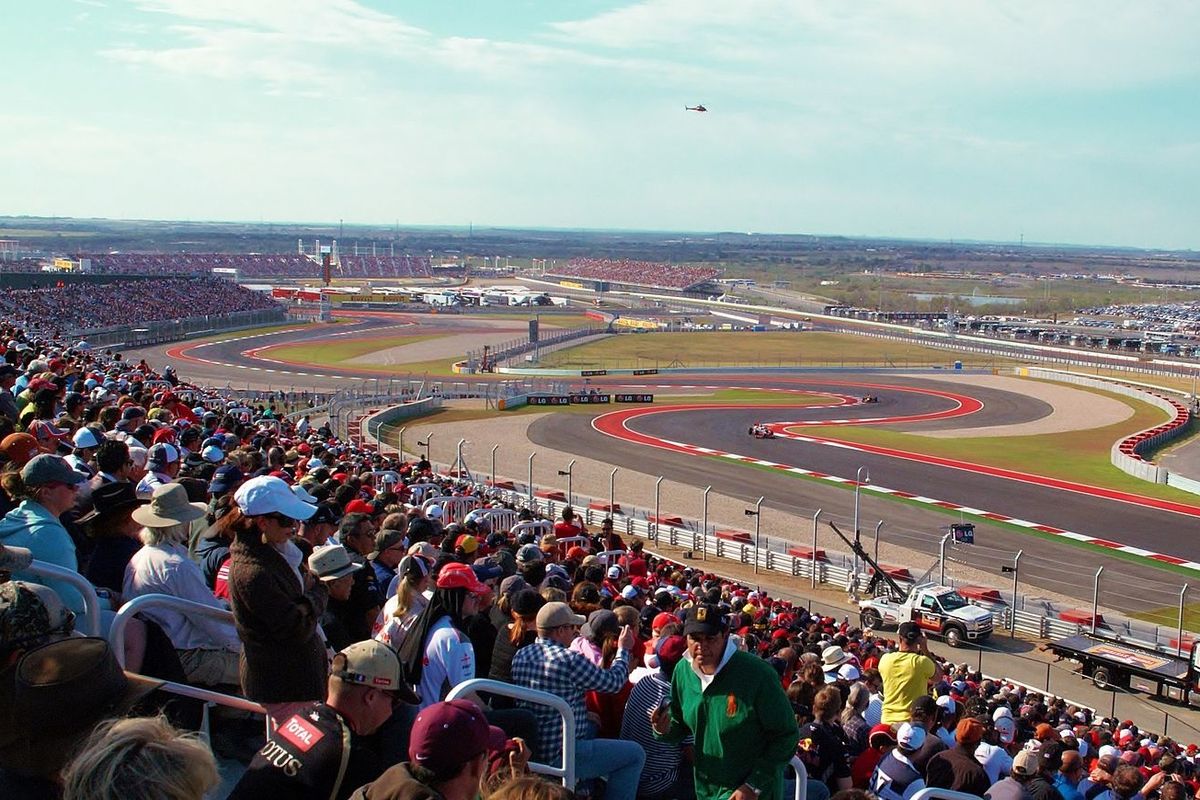 Formula 1 fans will have another chance to attend the Aramco U.S. Grand Prix at the Circuit of the Americas in October.
COTA announced Wednesday it has created an infield viewing grand stand for the first time ever at the race.
COTA Chairman Bobby Epstein said the change is one of several "fan-focused" improvements including a five-lane road, five more shaded tents, a "quick serve" menu and 200 additional buses.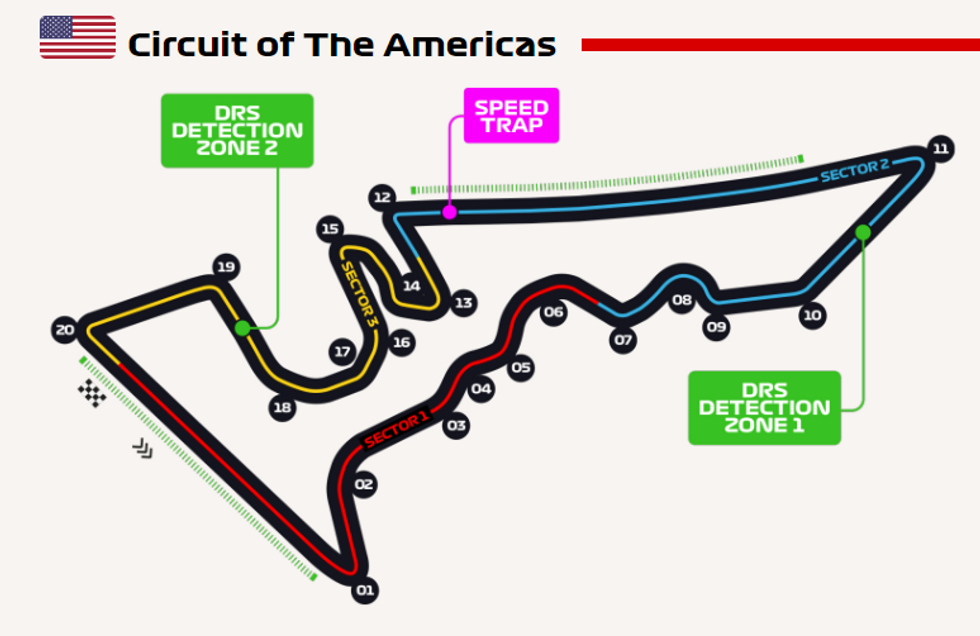 (COTA)
Located just beyond the "S-Curves," the new grand stand will give visitors a view of the cars before they drive uphill on turns six-eight and is one of the closest seats to the action.
Tickets are on sale as of 10 a.m. Friday and other three-day general admission tickets are sold out. More than 20 bands will perform during the music portion, including Ed Sheeran and Green Day.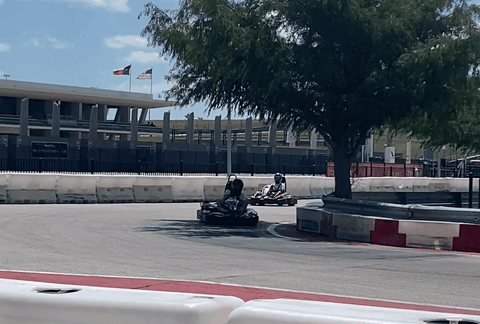 Few of us will ever feel the thrill of whipping through Circuit of the America's 23-turn track at the 220+ mile per hour speeds of Formula 1 racers. But thrill-seekers still rev their engines at COTA thanks to its go-kart track and ziplining service.
Here's what to expect when go-karting at COTA firsthand from Austonia's Claire Partain.
1. Go for the package deal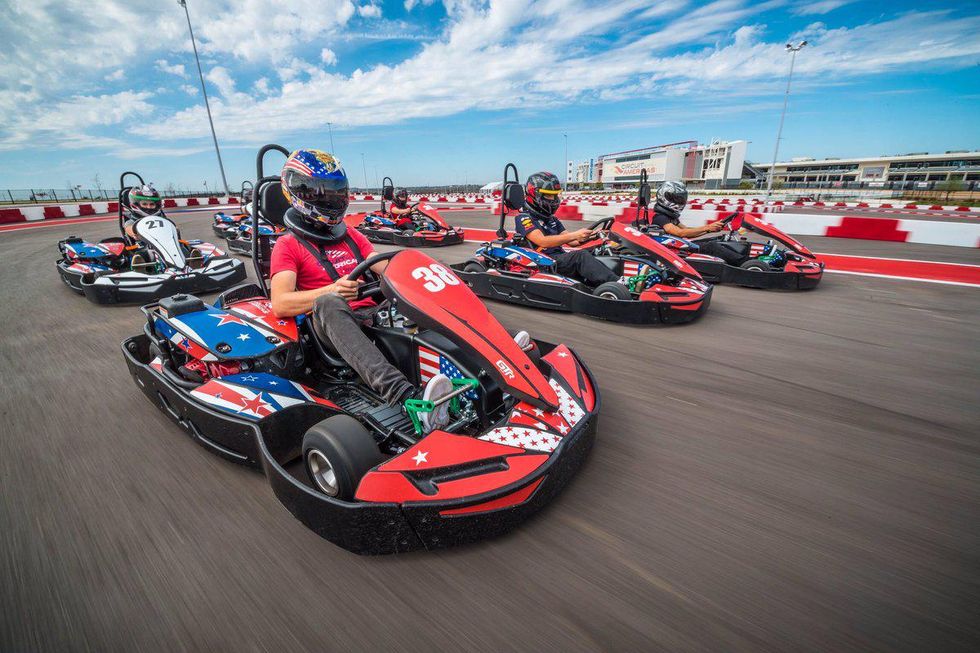 (COTA Karting/Twitter)
Schedule ahead of time online. A 10-minute race at COTA's karting track is $35, and tacking on a ride on the zipline is just $5 more. Go big or go home.
2. Get your gear on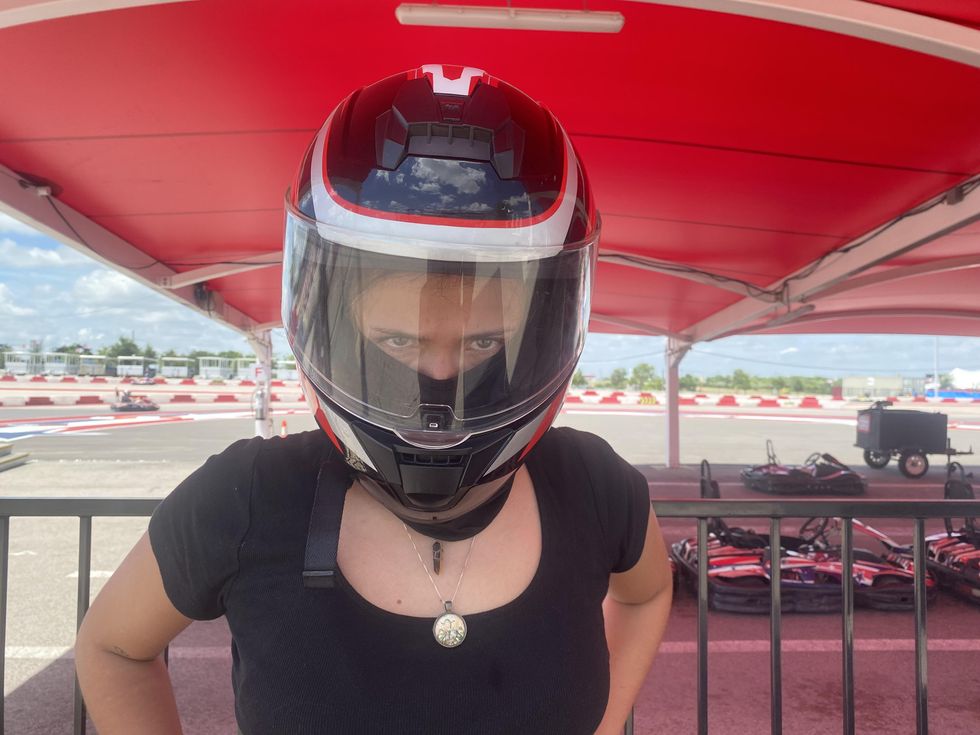 Go-karting gear includes a head sock and helmet. (Laura Figi/Austonia)
The track is located just off the COTA Boulevard entrance near the main course. Get to the track before your race is scheduled to start so you can watch the training video and try on a helmet and a head sock, which functions like a ski mask and goes on under your helmet. It's somehow even less cool-looking than it sounds.
3. To the track
Head to the track! Attendees will pick out a kart for you and make sure you're all strapped in. The first round is a slower round, but people start slamming on the gas pretty much immediately.
4. On the track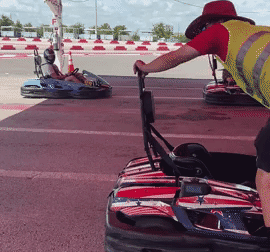 Track time! (Laura Figi/Austonia)
These go-karts go up to 55 mph, and some turns (including the traffic-inducing second-to-last curve) were kind of tough to navigate. Other than avoiding barriers, the most unexpected obstacle I had was avoiding other go-karters who had crashed. Passing people is exhilarating, but don't be the annoying driver who passes people on a hairpin curve either.
When crashes happen, all of the karts are programmed to sputter and slow down, so don't panic like I did and ask why your kart has stopped going fast. Move to the side and wave your hand to get help if your go-kart malfunctions otherwise.
5. Revel in your victory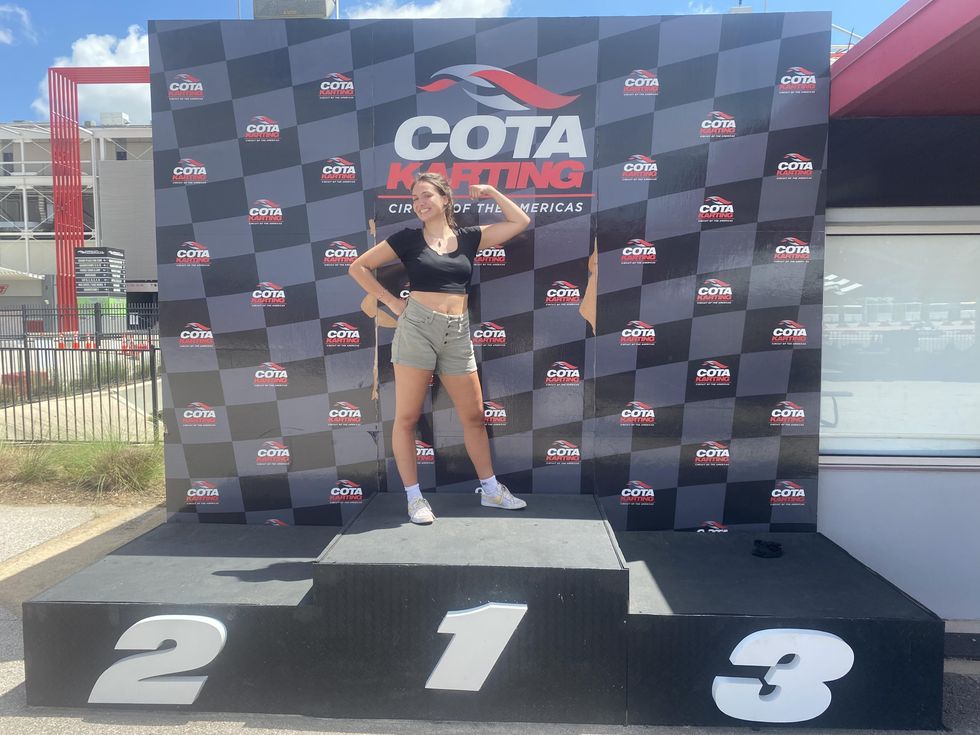 (Laura Figi/Austonia)
Karting is a great way to find out who's the Lewis Hamilton of the family. At the end of the race, COTA will email you your results and give a breakdown of your fastest lap times. There's also a podium for those of us who win the race (I got sixth).
5. The zipline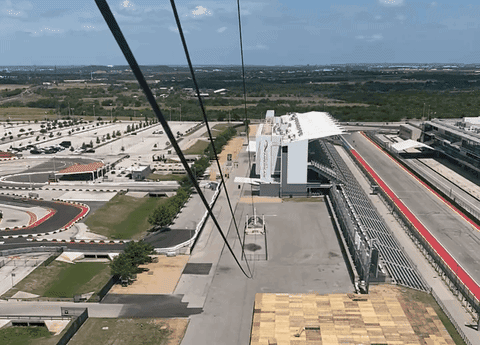 The zipline takes you up above both the COTA and karting track. (Laura Figi/Austonia)
After you've had your taste of adrenaline, get some more at the nearby zipline ride. Unlike traditional ziplines, this route has two seats that take you up and backward before bringing you back down. Grab some quick views of the entire track and hold tightly onto your phone while up top. Other than that, it's a pretty smooth ride.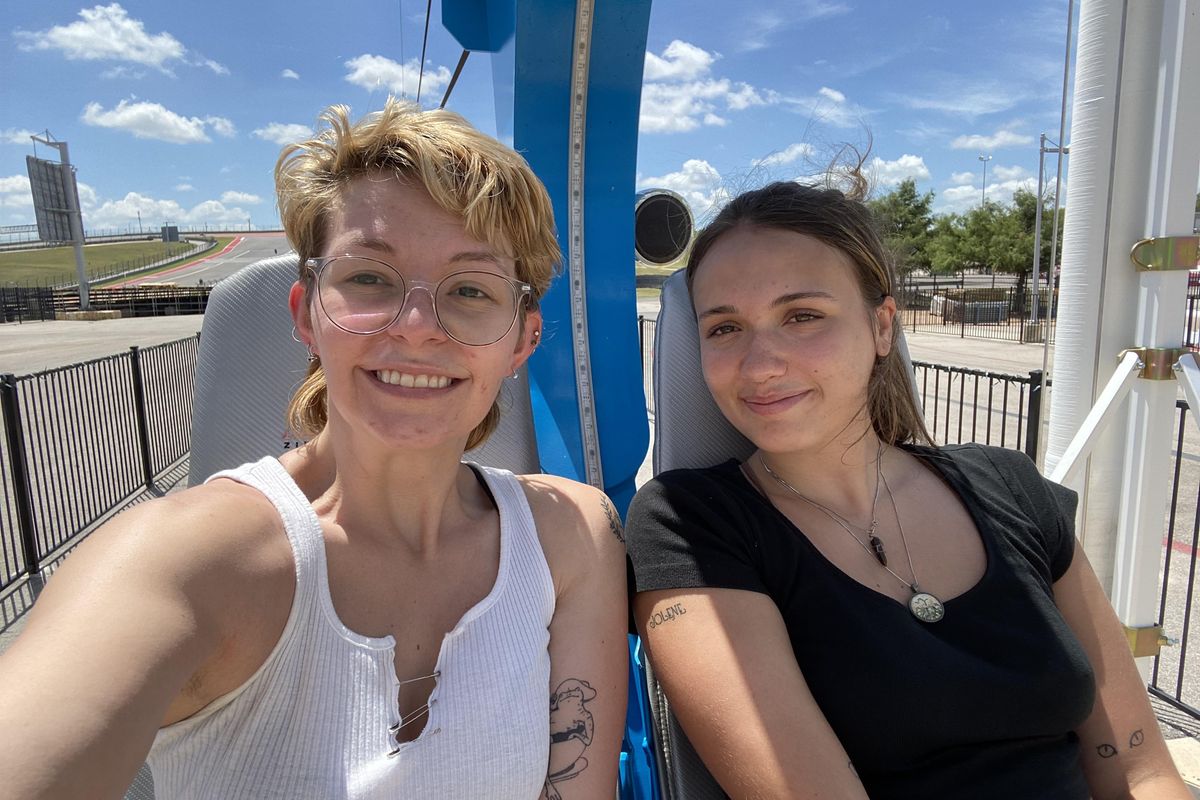 (Laura Figi/Austonia)
Happy karting!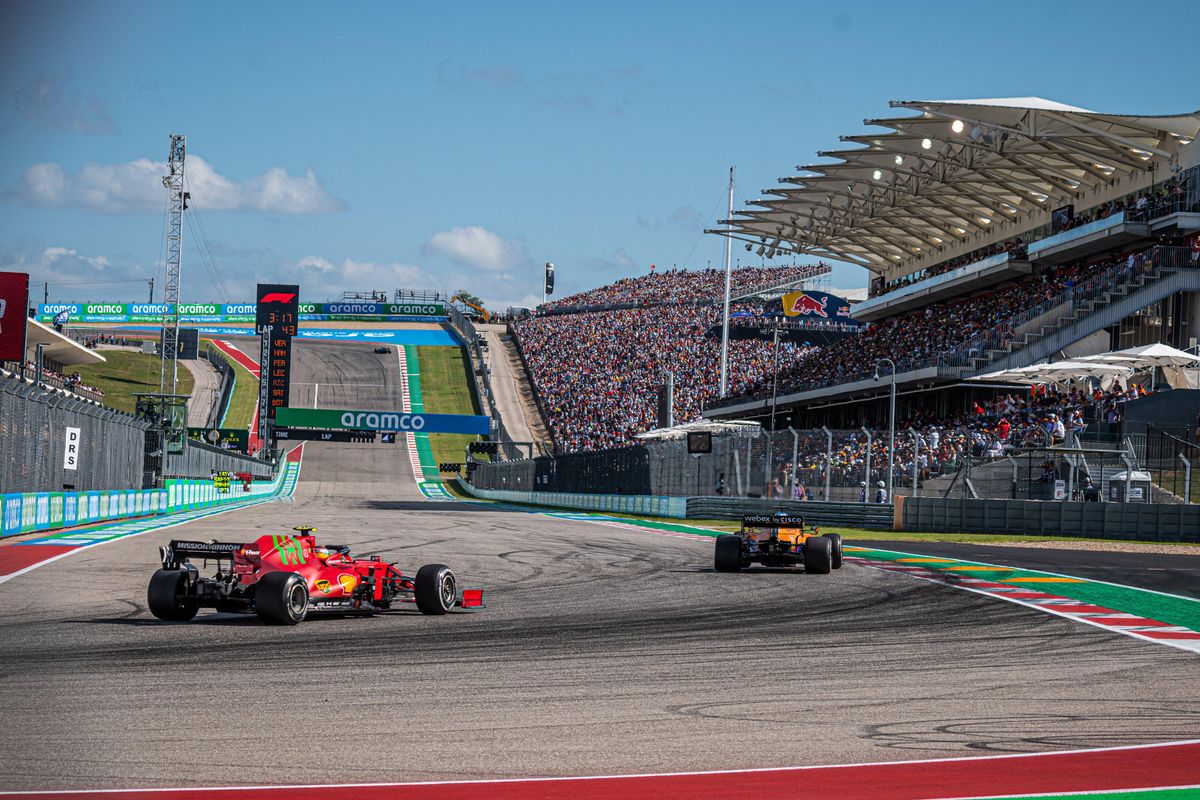 With an estimated 300,000 expected to pour into Miami for the freshly-minted Miami Grand Prix race this weekend, Austin's Circuit of the Americas will no longer be the only F1 race in the States.
COTA, which was the U.S.'s sole F1 headquarters for a decade, has new competition in Miami as the fellow up-and-coming tech hub gears up for the inaugural Grand Prix at Hard Rock Stadium May 6-8.
Here's a side-by-side comparison of the two Grand Prixs:
The venues
While Austin's track is still the only permanent purpose-built F1 track in the United States, Miami's temporary track has also been custom-made for Formula 1's open-wheel racecars.
Here's a look at the two tracks:
Circuit of the Americas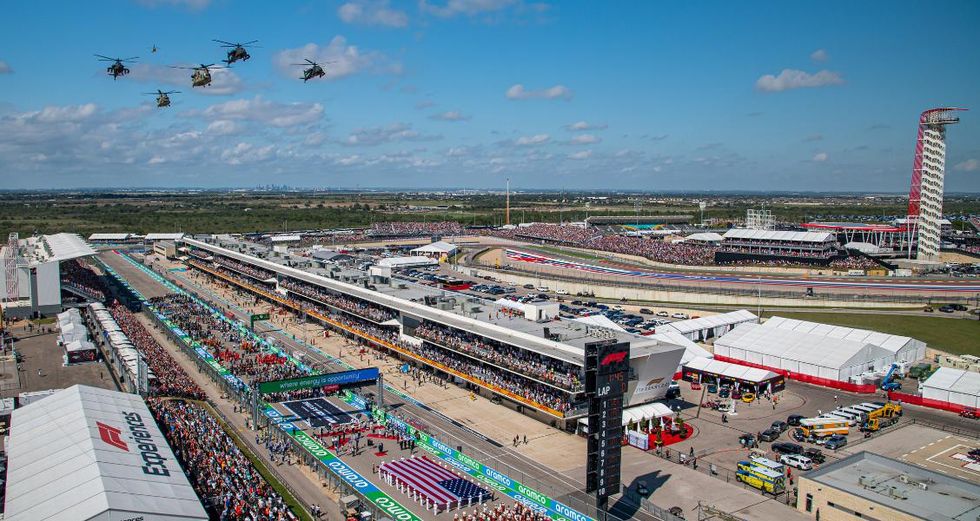 New amusement park to bring rollercoasters to COTA
Built on an 890 acre-plot in southeast Austin
20 turns
3.41 miles
Holds a weekend attendance record of ~400,000
Miami International Autodrome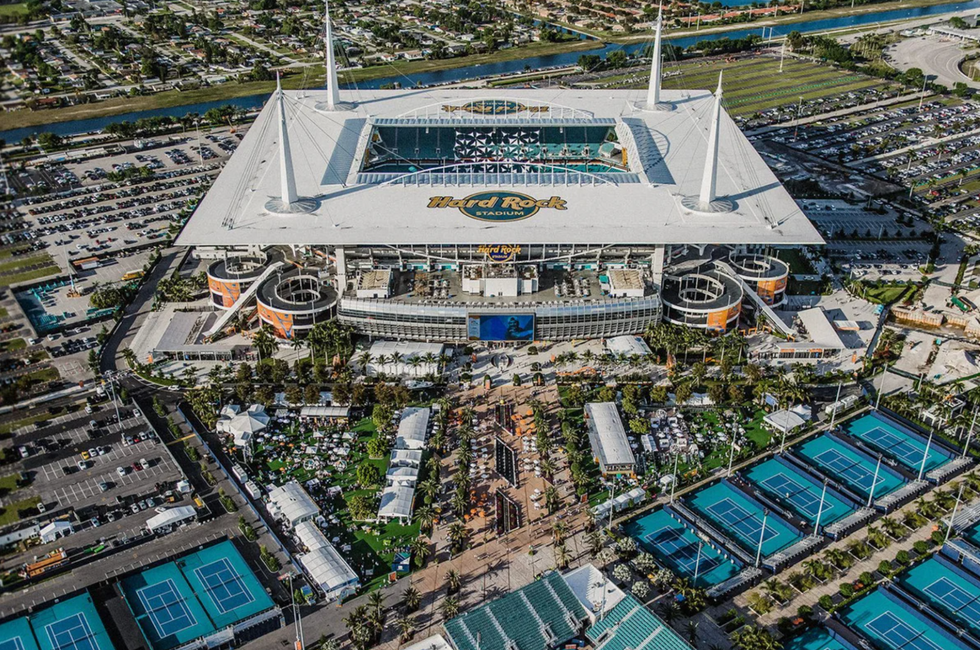 Built around the Miami Dolphins' Hard Rock Stadium
19 turns
3.36 miles
More than 300,000 are anticipated for the first Miami Grand Prix
The pricing
While F1 is known for its popularity among the wealthy, Austin's brand of F1 has become the people's F1 race. General admission tickets for each of the first two race days, which include preliminary races, entertainment and more, are on sale for as low as $59, while tickets to the Sunday U.S. Grand Prix are yet to go on sale. Single-day Sunday tickets started at $210 in 2021, while sold-out 3-day grandstand tickets started at $724 for the 2022 race.
Miami, however has embraced the luxury appeal of the global racing sport. Raceday tickets are averaging at $2,179, three times more expensive than Austin's 2021 race, according to SeatGeek. Some immersive packages are being resold for upwards of $25,000, while the lowest Friday ticket is selling for around $100.
The rest of Miami is bracing for the surge of wealthy ticketholders, with spending expected to exceed the 2020 Super Bowl's $571.9 million in revenue. Price tags over $100,000 are dotting the city over the weekend, with some hotel suites and exclusive nightclub tables priced at six figures each.
"This is going to be the biggest week in Miami history," Jeff Zalaznick, managing partner of Major Food Group, told NBC. "It's going to be a very hedonistic experience."
Meanwhile, COTA claims it brings in almost $1 billion each year as hundreds of thousands file into Austin for one of the city's biggest travel weekends of the year.
The events
To the good old days ✨ #USGP pic.twitter.com/B2zlULj55W

— Circuit of The Americas (@COTA) October 23, 2021
While on the throne as the U.S's sole F1 experience, COTA has sought to bring a festival-like atmosphere to each USGP. Every year, celebrities from Megan Thee Stallion to Ben Stiller and Gordon Ramsay dot the Austin event, while famous performers including Billy Joel, Shaquille O'Neal and Twenty One Pilots took to the stage at last year's race.
The 2022 event will feature Ed Sheeran as its headliner, with more announcements to come. And if it's anything like last year, the event will come packed with dozens of local food venues, musical guests, and amusement park-style entertainment from the Major League Eating Championship to stilt walkers and on-site tattoo artists.
"Austin is such a great host city, and an absolute highlight of the sport's global tour," COTA Chairman Bobby Epstein told Austonia. "With the campgrounds, the entertainment, and the themed villages, the grand prix at COTA takes on an unrivaled atmosphere. The COTA experience is much more like that of a historic, traditional Formula 1 track."
Under the helm of Epstein, the track is also expanding to include luxury "car condos" and a new amusement park dubbed COTALAND as early as 2023.
Among others, Miami's race is expected to host celebrities LeBron James, David Beckham, Michael Jordan and Serena Williams, who attended the 2021 USGP. The event will also last for three days and include local food, music and entertainment, including a Miami-style beach club zone with poolside views of the race in the center of the track. And just like the hoity-toity Monaco F1 race, the luxe Miami GP will include a "Yacht Club"—one that the landlocked venue has created entirely from scratch with a faux marina and about a dozen dry-docked yachts.