Get connected with our daily update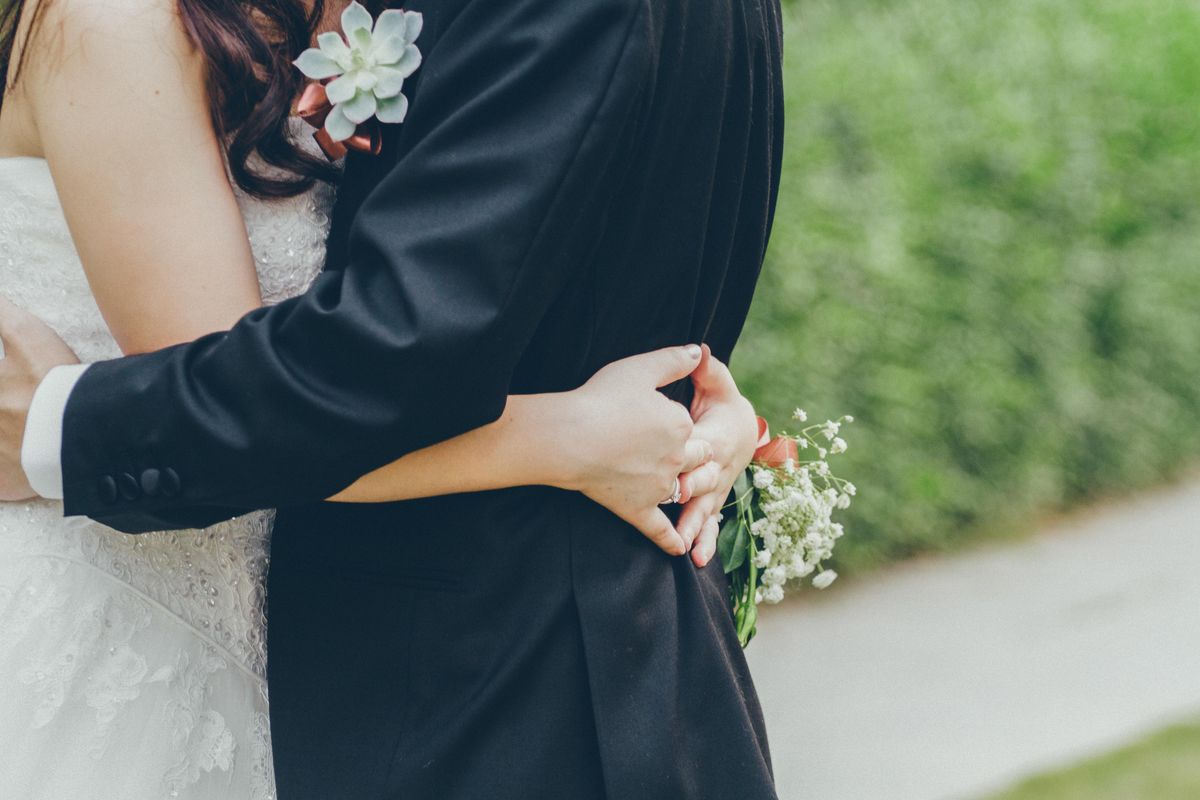 Out of the 20 biggest cities in the U.S., Austinites are saying "I do" more than any of them. So does the city's high happiness score make for happy couples?
According to a report by Intimate Rose detailing marriage success in cities, Austin has the highest marriage rate, which accounts for 40% of the population. However, the city's flock of love birds comes at a price because Austin's divorce rate for the entire city population is 9.62%, the third-highest.
Across the U.S., the average age of marriage is on the rise altogether. In 2019, the average age men and women married was 35 and 33, respectively, though the chance that one will settle down begins to rise at age 26.
As for divorce in the U.S., 57.09% come from women, who get divorced on average at the age of 56, and men falling just behind at 55. While thousands of couples from the ages of 15-25 get divorced within a year, women ages 70 and older had the highest divorce rate in 2019 across all age groups with 14.87%.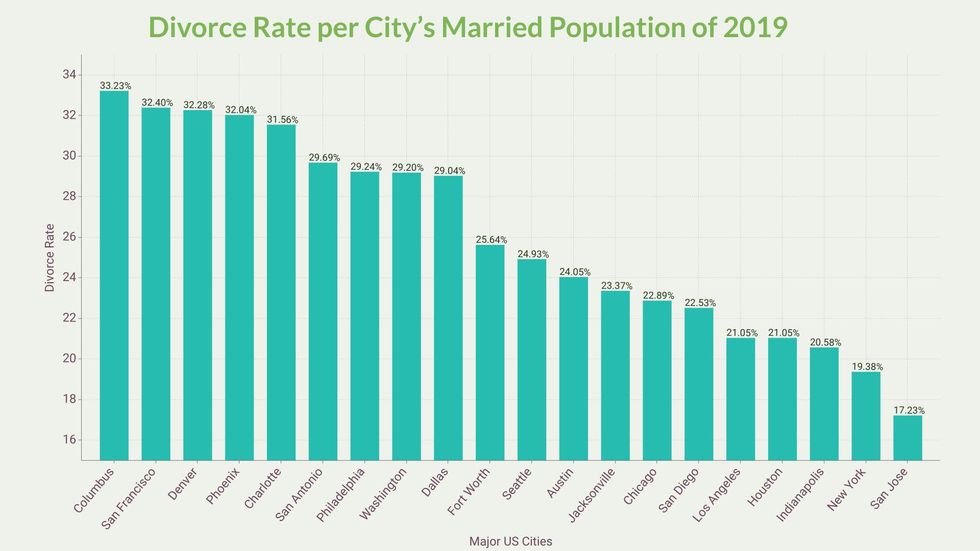 Followed by Houston at 36.47% married couples, Austin dwarfs other cities when it comes to the marriage rate. According to Wallet Hub, Austin is also the fifth happiest city with a score of 64.13, though the study found an extremely minimal correlation.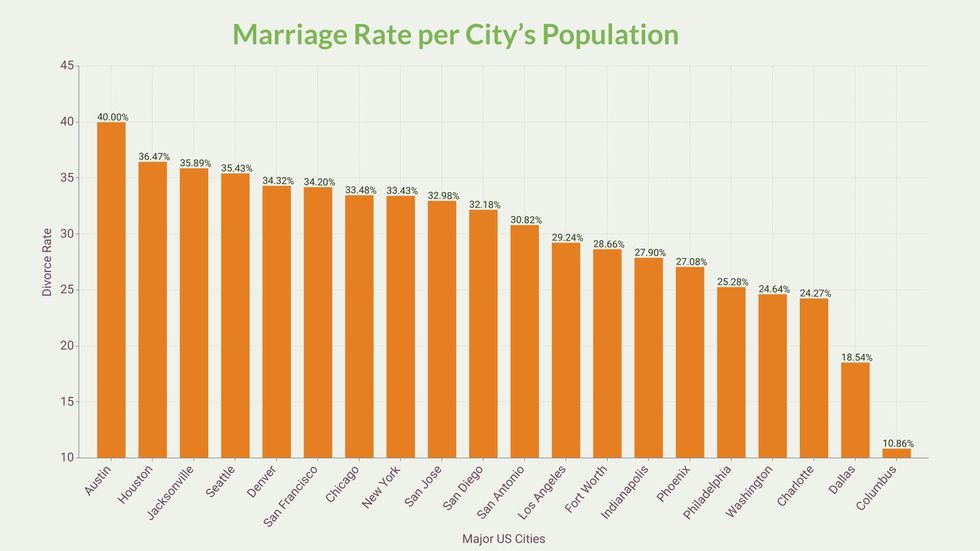 Austin is also one of 12 major cities with zero children under the age of 5 whose parents have been divorced three times. That doesn't mean Austinites aren't getting divorced—the city's divorce rate is 9.62% and 24.05% of married couples here end in divorce.
However, fewer local couples get divorced than in any other city in Texas except for Houston. San Antonio had the highest divorce rate in Texas, 29.69%, and the sixth-highest overall. Though Houstonians have a lower divorce rate, both Houston and San Antonio were included in the top five cities with the most women who have been divorced three or more times.
Divorce is nothing to be ashamed of, after all, 14 couples get divorced every 15 seconds across the U.S. By the end of each day, around 81,109 divorces have been filed. Austin has 657 family and relationship therapists, 14 per 10,000 married and divorced residents, which falls about the middle of the barrel.
Don't let that stop you from popping the question!