Get connected with our daily update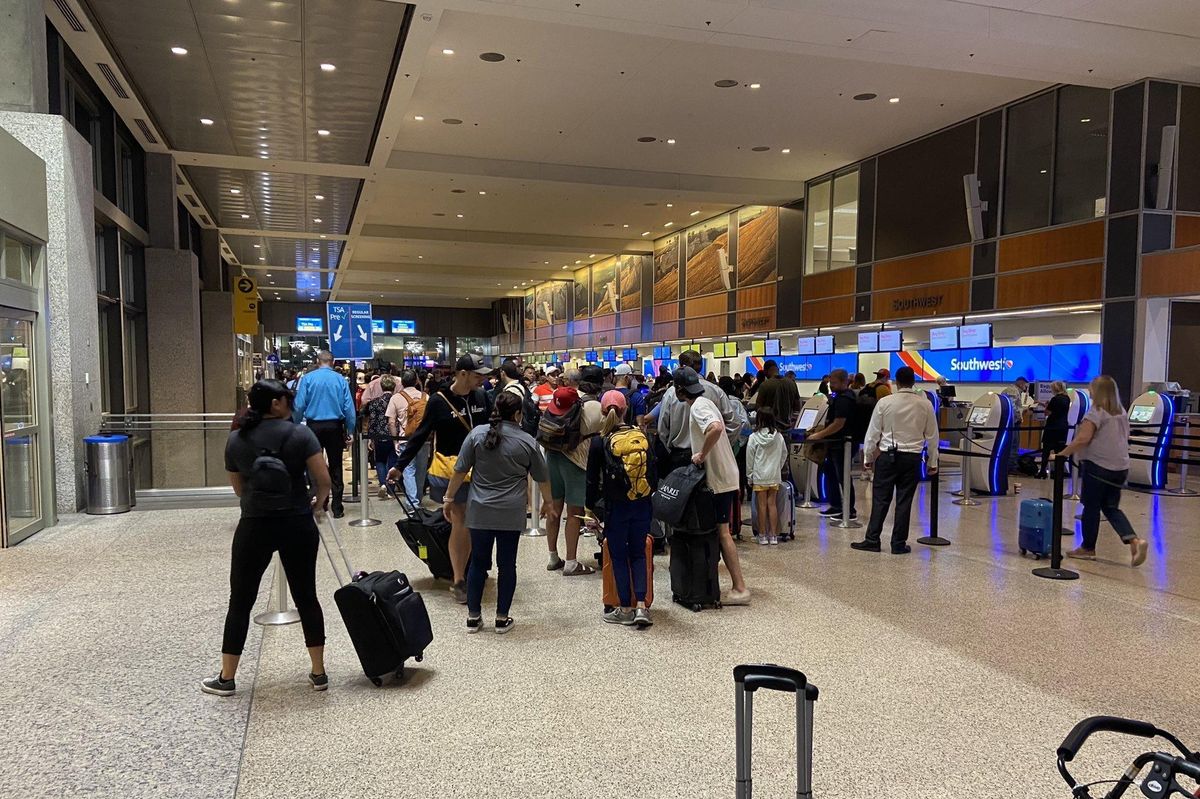 Flyers are less satisfied with the Austin-Bergstrom International Airport than a year ago, a new study shows.
Research firm J.D. Power placed ABIA at No. 15 on a list ranking overall customer satisfaction at large airports, a slip from last year's spot at No. 7. Other Texas airports secured rankings ahead of Austin, with Dallas Love Field at third, Houston Hobby at eight, and San Antonio International Airport at ninth.
Dallas/Ft. Worth ranked eight in the "mega airport" category.
The study examined airports based on the following factors: terminal facilities; airport arrival/departure; baggage claim; security check; check-in/baggage check; and food, beverage and retail.
On a 1,000-point scale, Austin-Bergstrom received 785 points this year compared to its score of 819 in 2021.
Passenger experiences at Austin-Bergstrom have been influenced by population growth in Central Texas, which has brought record traffic and longer wait times at TSA. And a recent power outage at Austin-Bergstrom caused flight delays. Michael Taylor, travel intelligence lead at J.D. Power., said that consumer satisfaction with flying has decreased overall.
"The combination of pent-up demand for air travel, the nationwide labor shortage and steadily rising prices on everything from jet fuel to a bottle of water have created a scenario in which airports are extremely crowded and passengers are increasingly frustrated—and it is likely to continue through 2023," Taylor said.
Bailey Grimmett, a spokesperson for ABIA, commented on the ranking.

"We're grateful that AUS customers continue to rank our airport above average, especially during this year that saw air travel disruption here in Austin and across the globe as airports, airlines and the air travel industry continued navigating the impacts of the pandemic," Grimmett said. "We look forward to delivering near-term and long-term improvements through our Journey With AUS program to improve the passenger experience."
That program is slated to bring a new midfield concourse to increase gates and connect to the Barbara Jordan Terminal through an underground connector tunnel.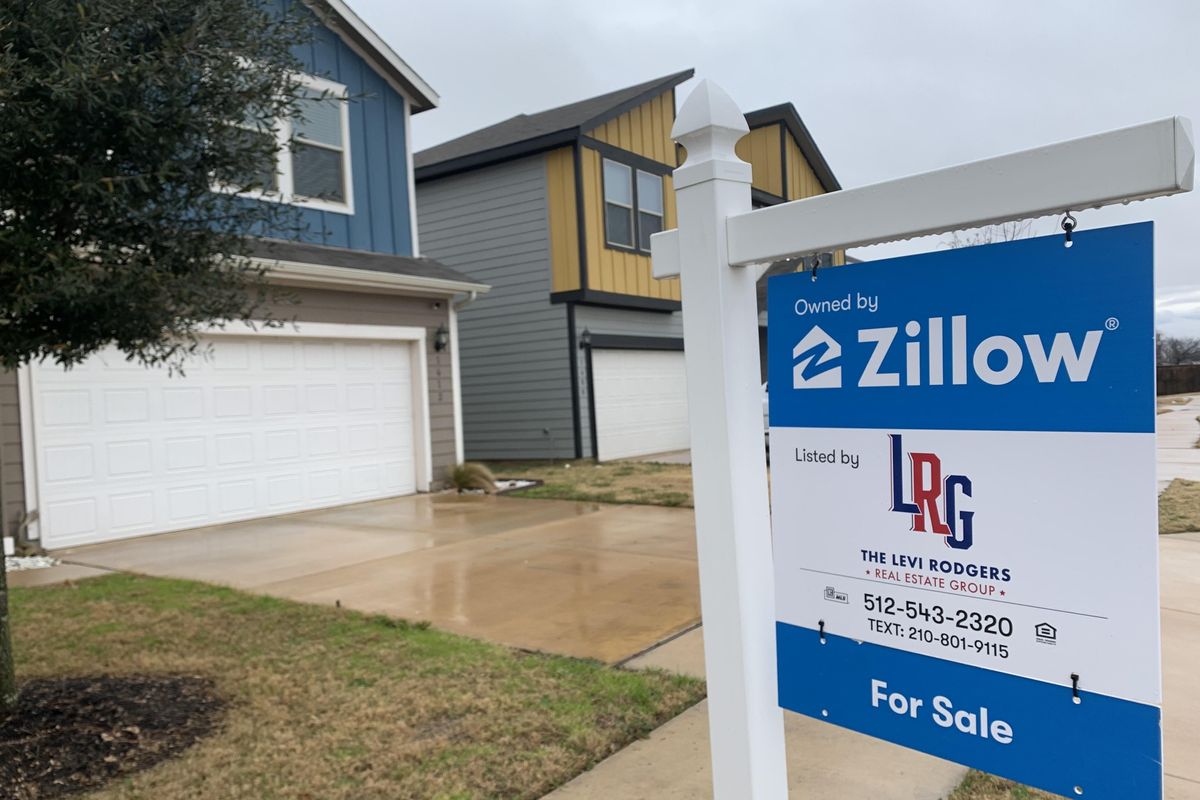 Austin is one of the top metro areas where homebuyer income saw the greatest surge during the pandemic and it came at a cost to locals.
A new analysis by real estate services firm Redfin reports that affluent out-of-towers have contributed to surging home prices in metros like Austin. Due to this trend, Redfin notes, many local buyers with lower incomes have been priced out.
"For white-collar workers earning high salaries, remote work is a huge financial boon," said Sheharyar Bokhari, Redfin senior economist. Jobs with that flexibility, Bokhari says, enable them to move from a tech hub like San Francisco to a more affordable part of the country where they can get more home for their money and even put some toward a rainy day fund.
"It can have the opposite effect on locals in those destinations–especially renters–who are watching from the sidelines as home prices skyrocket while their income stays mostly the same," Bokhari said.
In Austin, the median homebuyer income surged 19% from 2019 to 2021, ultimately reaching $137,000. In that time, the median home price growth was 48%, just behind Boise, Idaho which was more than 50%.
But the housing market is starting to slow. Redfin says high mortgage rates and unsustainable price growth have driven demand down. In fact, Austin is among the 20 housing markets that have cooled the fastest in the first half of this year.
"People are still moving in from California and they still have enough money to buy nice homes in desirable neighborhoods, sometimes with all cash," said Austin Redfin agent Gabriel Recio. "But the days of homes selling for 25% over asking price with multiple offers are over. Buyers are no longer as eager now that mortgage rates are up and there's buzz in the air about the slowing housing market."
As a result, Recio says, local and out-of-town buyers have an opportunity to buy a home at the asking price or even under.
Redfin carried out its analysis using data from the home mortgage disclosure act to review median household incomes for homebuyers who took out a mortgage, though it doesn't include buyers who paid using all cash.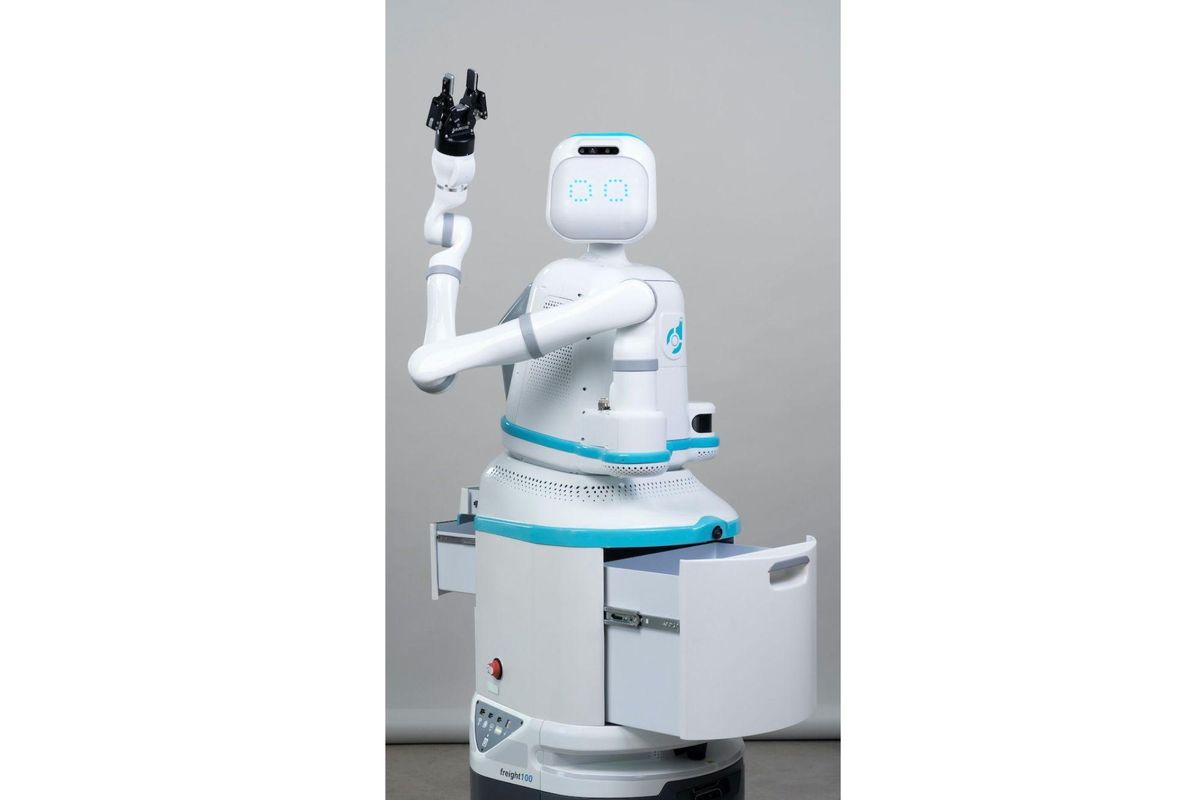 Founded in 2017 by University of Texas at Austin research scientist Andrea Thomaz and Vivian Chu, an alum of Google and IBM, Diligent Robotics aims to offload non-patient tasks from hospital workers.
It's accomplished through Moxi, a robot that carries out key tasks around a hospital like delivering lab samples and picking up pharmacy prescriptions. Moxi is in hospitals across the country, including Dell Children's Medical Center in trial years for the bots.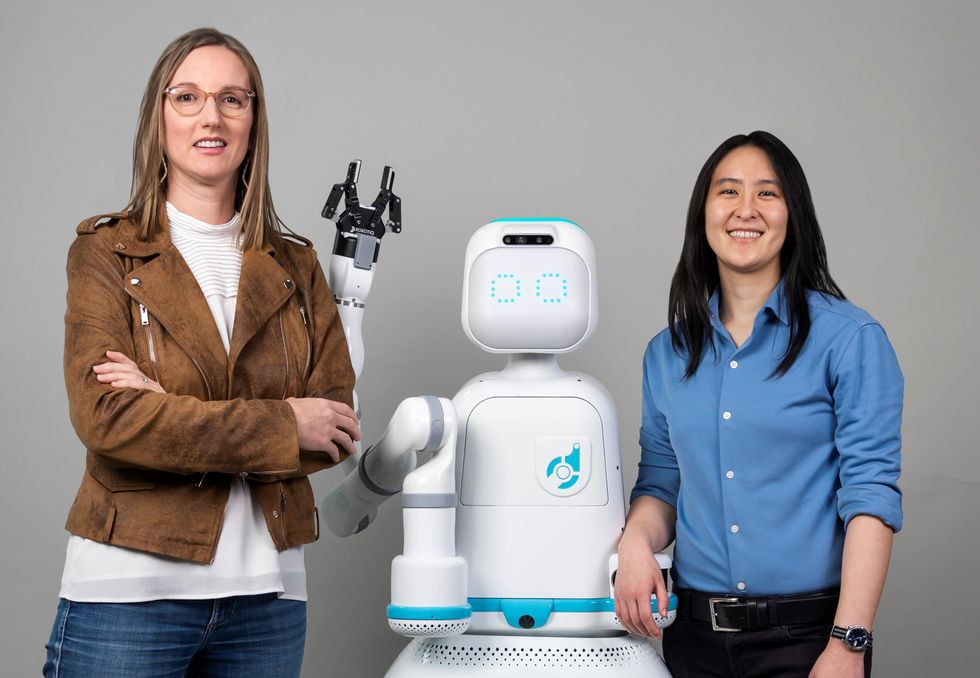 Christy Warring, director of marketing and PR at Diligent Robotics, said that operation departments at hospitals have started reaching out with interest in having Moxi join the team. Previously, they had more commonly heard from the innovation department.
"It's hey, this used to be a really fun innovation project," Warring said. "Now, it's we need you. This is something we have to have. So it's really moved from an innovation to a necessity in hospitals."
While Moxi has an important role, the robot is undeniably cute, providing a warm expression resembling Eve from WALL-E. The team didn't want to just make a box that carries items across the hospital, but a robot with a demeanor, an arm of sorts and a height around 4'11.
"They wanted to create a robot that felt like it belonged in your environment, but not something that would take over your environment right?" Warring said. "Moxi is never going to do patient care. So that was very deliberate."
Of course, Moxi needs time to train just as anyone else doing the job. Over the course of six to 12 weeks, Moxi becomes skilled at maneuvering its way to an elevator, badging into rooms and learning its way around a hospital so that nurses can save themselves time.
"They understand that Moxi can come in here, and actually reduce those routine tasks so that you don't actually need your nurses to have to go deliver those lab samples or pick up those pharmacy prescriptions," Laxmi Shetty, chief of people at Diligent Robotics said. "That's the importance of giving them that time back so that they can focus on patient care. And a lot of the time, that's what brings them joy— the impact that they're having on their patients."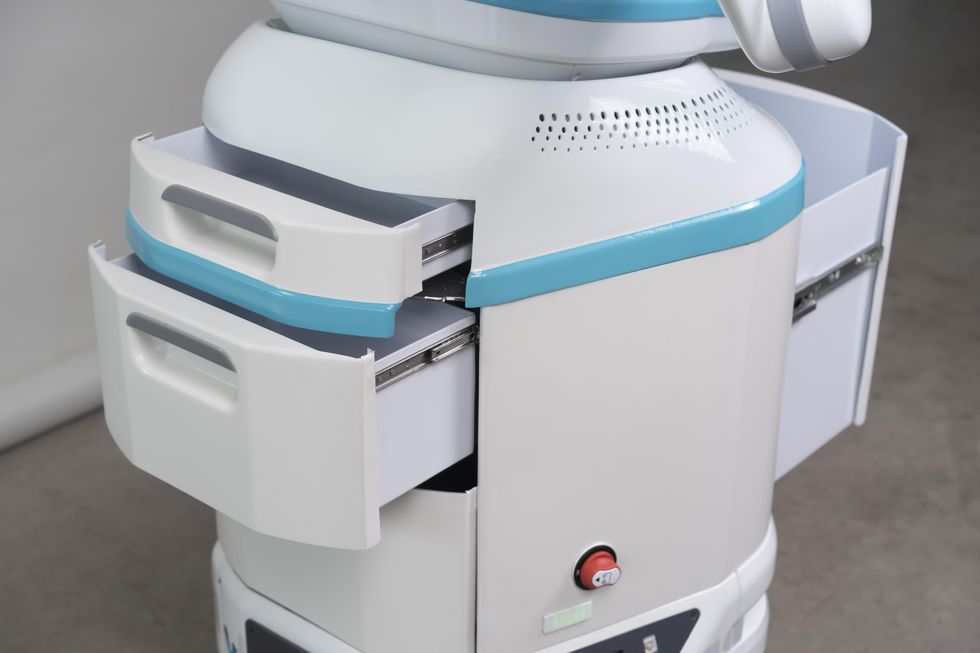 Moxi comes at a time when the stress of working in a hospital, especially during the COVID-19 pandemic, has led to burnout among nurses and staffing crises across the nation. So Diligent Robotics sees room for relieving hospital workers of some tasks.
"They're hearing their nurses, their clinical staff and what they're feeling and thinking about how do we supplement this? How do we support our team and support retention?" Shetty said. "Moxi is that solution."
Going forward, the company is in "hyper-growth mode," Shetty says. Earlier this year, Diligent Robotics received funding from Tiger Global and some other key investors for $30 million. With about 100 people at the company currently, Diligent Robotics is aiming to reach up to 200 by the end of the year and are hiring across all departments with some positions in Austin and in their other markets.
As they look to expand, Moxi continues bonding with patients and healthcare workers alike.
"I've heard several people say they'll walk by Moxi in the morning, 'Good morning, Moxi' like talking to the robot. Moxi is truly part of the team," Warring said. "So I think it's been fun for Andrea and Vivian, just to watch their vision of having a robot interact with humans actually come to life."