Get connected with our daily update
Last fall, Janneke Parrish was pushing hard in her advocacy at Apple. She wanted to see flexibility with remote work, pay equity and for Apple to respond to Texas' six-week abortion ban with paid time off and coverage for the procedure under the company's health insurance plan.
Then, in October last year, she was fired.
Parrish, who lives in Round Rock and worked at Apple's Austin campus as an Apple Maps program manager for about five years, is a leader of an internal movement at the tech giant. It comes at a time when the company is expanding its local presence with a new $1 billion Northwest campus with space for 5,000 employees.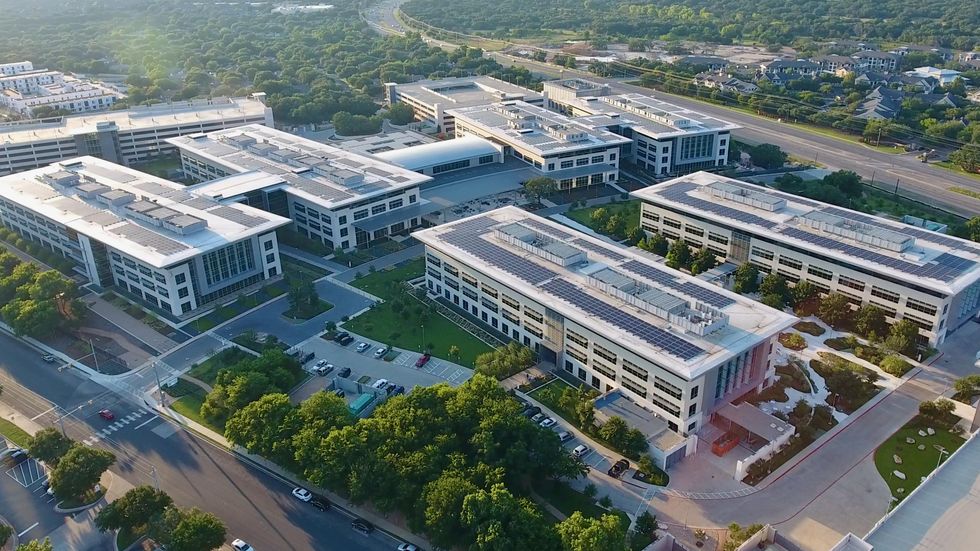 Parrish worked at this Apple campus on West Parmer Lane. (Austonia)
In August, the movement known as #AppleToo launched a website with the goal of organizing employees and sharing stories about alleged workplace harassment and discrimination. Austonia talked to Parrish and another former Apple employee who are part of the movement about their claims in what they observed while working for Apple.
"I've been advocating for members of my immediate team within Apple for several years," Parrish said. "And when I realized that the issues that I was seeing with my own team were true throughout Apple, there was a natural transition toward, ok let's expand this advocacy and instead be more of an advocate for everybody at Apple to ensure that we the workers at Apple are treated fairly and equitably and get treated as human beings."
In the lead-up to her firing, Parrish faced an allegation that she had leaked details from a recent all-hands meeting to the Verge. She says she suspects it's this, along with her advocacy, that influenced Apple's decision to fire her.
"I didn't do (the leak). And I know that Apple knows I didn't do this," Parrish said since a few employees including herself didn't have access to that meeting due to a system crash that day. "I was still placed under investigation."
As a requirement of the investigation, Parrish turned in her work devices. Before doing so, she wiped the files from her computer, saying she didn't want her personal files on Apple servers. After a few days on paid suspension, she says human resources called and told her she'd been terminated with the reason being that she'd deleted those files.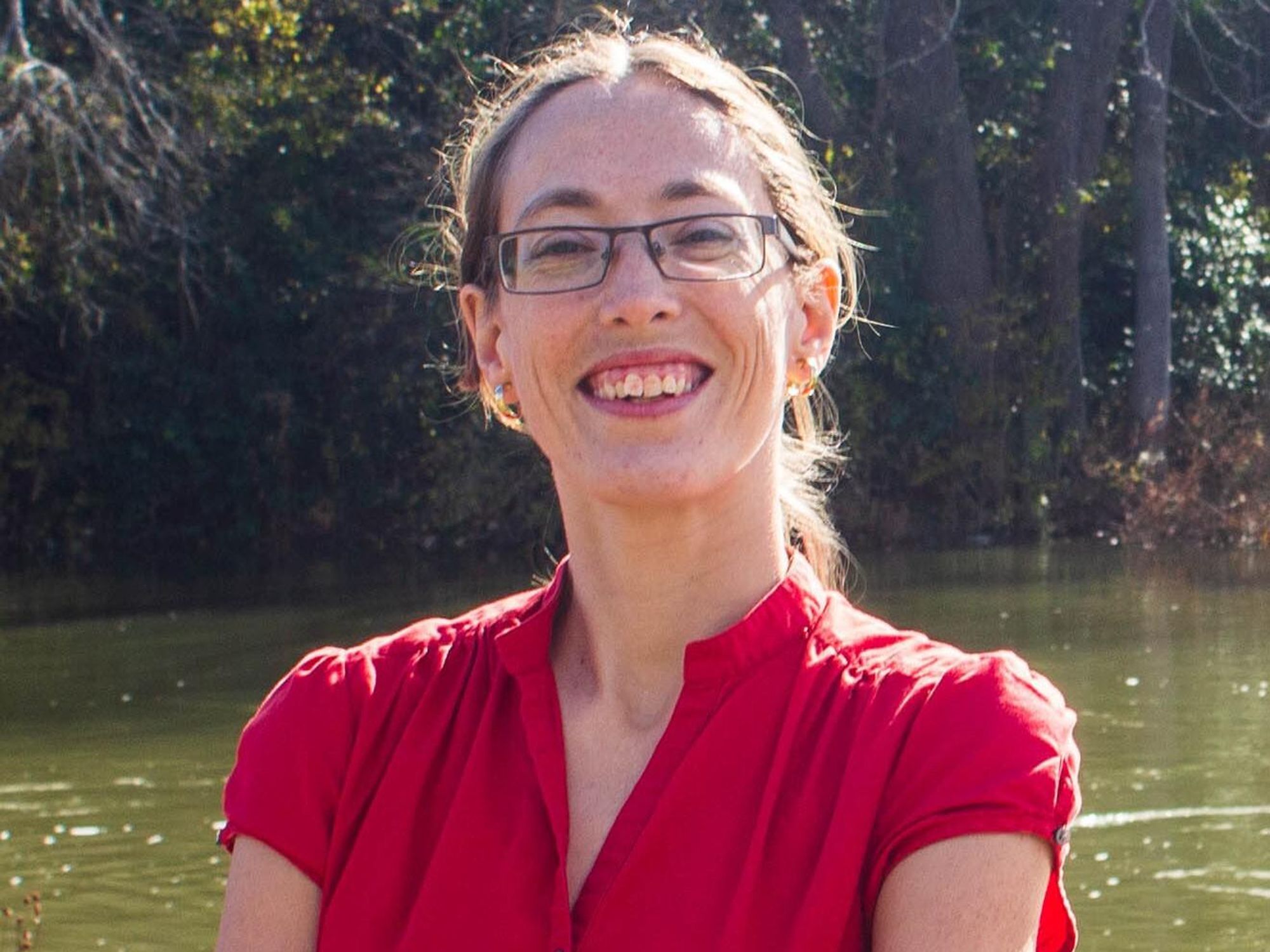 Parrish is one of the leaders of the AppleToo movement. (Janneke Parrish)
Before Parrish's firing, Apple was taking action on leaks and workplace organizing. An internal memo from 2018 noted a number of leakers they had caught were arrested. About a month before Parrish was fired, the tech giant had fired a senior engineering program manager for allegedly leaking confidential information. And in a September note, CEO Tim Cook sent a note to all Apple employees saying "people who leak confidential information do not belong" at Apple.
Austonia asked Apple about Parrish's case and other matters at the company. In an email reply, the company said:
"We are and have always been deeply committed to creating and maintaining a positive and inclusive workplace. We take all concerns seriously and we thoroughly investigate whenever a concern is raised and, out of respect for the privacy of any individuals involved, we do not discuss specific employee matters."
Another piece of Parrish's advocacy involved career opportunities for workers, particularly those based in Austin.
Even though Apple upped their presence in Austin in recent years, Parrish said Austin-area employees couldn't enjoy networking opportunities like California workers did as Apple events were held on the West Coast. Texan Apple workers shouldn't have to relocate to move up, she said.
"For those of us in Austin, I noticed, especially for my department, my career options were extremely limited," Parrish said. "I was told by a manager that if I really wanted to advance in my career, I would have to move out to California."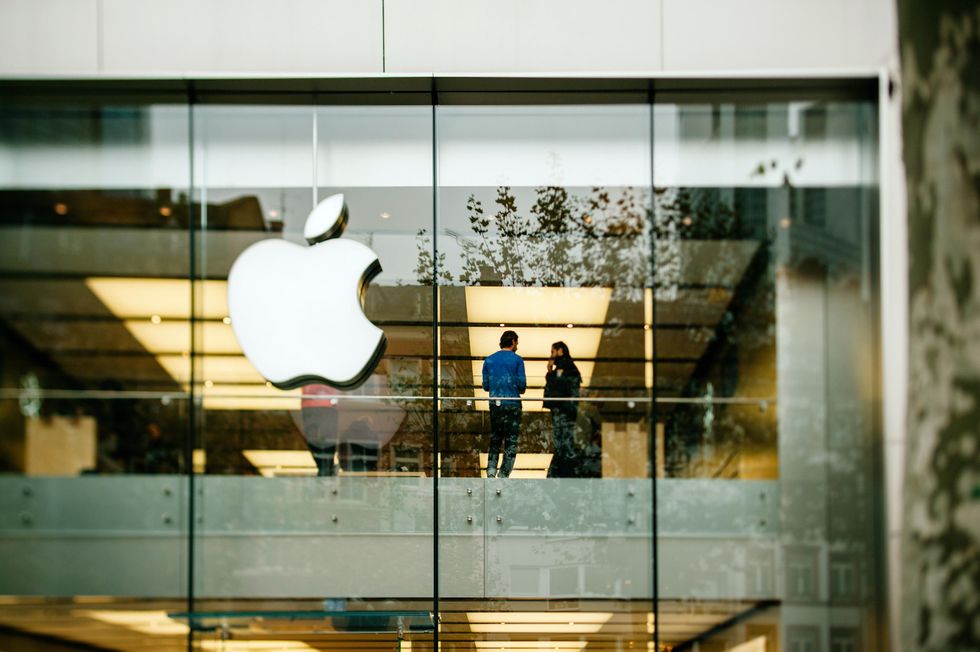 Parrish said Apple employees in Austin do not have the same career opportunities as those in California. (Shutterstock)
Austonia spoke to another member of the organizing group AppleToo. She requested anonymity to not hinder future job prospects in the tech industry. She'll be identified with the pseudonym Mary.
Mary said she's worked at Apple since 2008 in Austin, starting off as a contractor in customer support at iTunes and moving around over the years, leaving the tech giant earlier this month.
"It's too hard to advance and there are no opportunities for development so (I was) just kind of stuck in a dead-end job," Mary said.
Mary felt that another challenge was being a woman at a tech company. Starting out, she says she was the lowest paid in a training class of mostly men with pay of around $30,000, which rose to about $55,000 by the time she left.
But aside from pay, communication also proved to be a hurdle. To make her persona appear gender-neutral, she changed how her name was displayed on Slack, the interoffice directory and over email to just her first initial.
"The hard part was when I would have to get into a meeting with people then I felt like my voice is giving me away now," Mary said. "But when I could avoid having meetings, I felt like it did make a difference."
Mary says there's been some movement in the right direction. An internal memo in November affirmed employees' right to discuss pay after it had shut down employee-run pay equity surveys and an employee-run Slack channel. Earlier this month, it announced new efforts in a racial equity and justice initiative.
"We all want to see positive changes from Apple," Mary said. "We all want them to look at wage disparities. We'd like to see more diversity—more minorities in leadership positions, more females in leadership positions."
Still, Mary feels there's more to be done. "I wish Apple was more responsive at making bigger changes," she said.
Pediatric COVID cases have surged to their highest daily levels yet during the omicron surge, causing a "domino effect" on schools and hospitals, Austin Public Health said in a press conference Friday.
Austin is currently at Stage 5, the highest level of COVID risk-based guidelines, as the community transmission rate remains at an alarming level with 1,896 cases per 100,000 residents in the past seven days. At this level of risk, the CDC recommends canceling school or moving extracurricular activities online, and per APH recommendations, K-12 schools are requiring masking as some schools briefly shut down due to the surge and current wintry weather.
The department urged residents to vaccinate their children as 91% of children who have been hospitalized due to COVID in the past two weeks are unvaccinated.
Of the 28 children in hospitals for COVID, none are vaccinated—a trend the area has been reporting for weeks, APH guest and Executive Director at Capital Area of Texas Regional Advisory Council Douglas Havron said.
"Tis the season for respiratory illnesses" in pediatric populations, APH Interim Director Adrienne Stirrup said, and more children at hospitals are being diagnosed with combinations of COVID, the flu and the common cold when they arrive.
While variants of the past have usually had little effect on children, APH said the omicron variant has posed a new threat on the youngest portion of the population in recent weeks because of low vaccination rates and rapid spread at schools. At Delta's peak, the city saw 36 new pediatric cases in a day, but Havron said 46 new cases were reported Thursday.
For parents that may have been apprehensive about getting their young children vaccinated, Stirrup said that studies have shown that the vaccine can safely protect children from risk of severe illness and hospitalization from COVID.

"We've now delivered millions of doses of vaccine to children in a safe way, and we know that we are seeing 90% protection from hospitalization and severe illness in children who are vaccinated," Stirrup said.
Chief epidemiologist Janet Pichette said the department is hopeful that Austin will see a dip in omicron numbers as a result of proper masking, testing and vaccinations,
"I like to think that we're close to the peak of where we are and that things will get better over the next week or so," Pichette said. "That's what the projections seem to show... hospitals are still continuing to be impacted, so when I start seeing numbers that tend to flatten out, I'll be a little bit more optimistic that we're on the downhill side."
After a rocky two years for Austin's music, art and film festival, South by Southwest festival organizers confirmed plans to return as a hybrid festival in 2022 in time with an announcement for another round of featured speakers.
SXSW 2022 is scheduled to run from March 11-20 this year, in-person with online viewing and participation options. Organizers confirmed to Austonia that they are still planning on holding the in-person parts of the festival as scheduled. They added that with the rapidly changing COVID-19 landscape, they will continue to work with the city of Austin and Austin Public Health.
If things go off as planned, this will be the first time an in-person SXSW has been held since 2019 after 2021's festival was held virtually and 2020 was canceled altogether.
With a little less than two months until the festival begins, SXSW announced another round of featured speakers on Tuesday. The array of guests spans from major entrepreneurs like Michael Dell, health professionals like Pfizer CEO Dr. Albert Bourla and Grammy-winning singer-songwriter Jason Isbell.
What will be required to attend?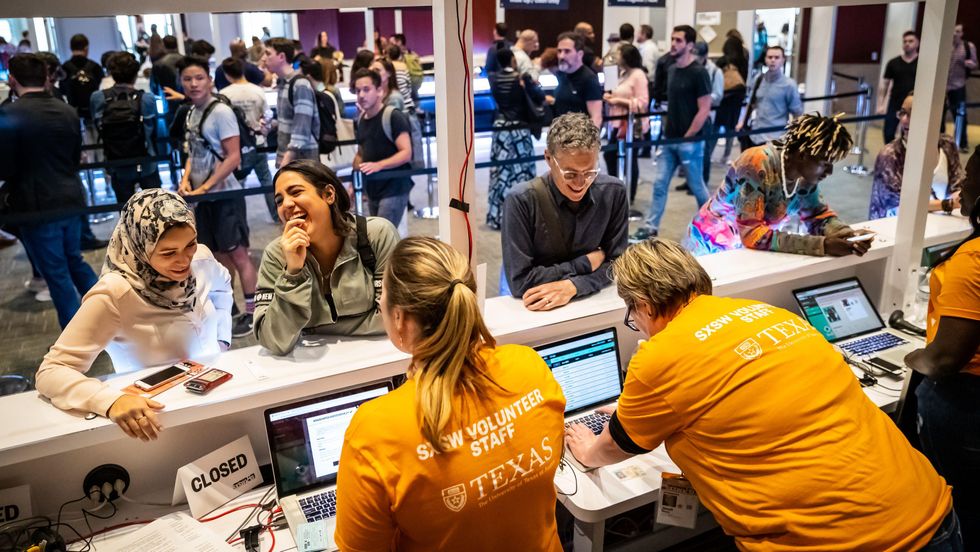 The festival will require certain COVID-19 precautions to attend the festival in person. (SXSW)
Just like last year's Austin City Limits Festival, either proof of a completed primary set of COVID-19 vaccination or a recent negative COVID test will be required to collect credentials. The festival will host an adjacent testing clinic at cost to credentialed attendees.
Masks will be required in some spaces, like conference room sessions and exhibitions, and strongly encouraged everywhere else.
Who is local on the newest drop?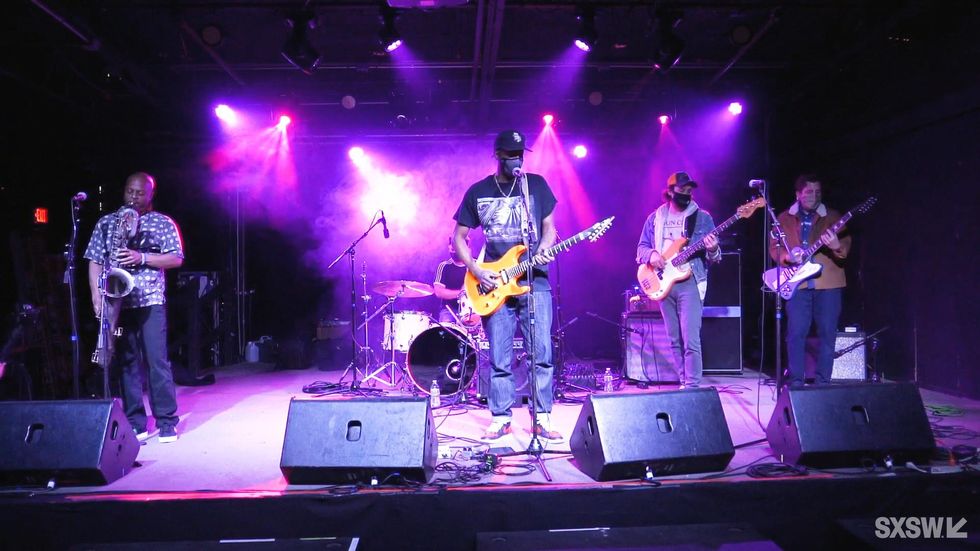 Austin's own Black Joe Lewis & the Honeybears performed virtually during SXSW 2021. (SXSW)
The newest round of festival speakers includes a host of local names in addition to Dell. CLEAN Cause Yerba Mate founder Wes Hurt, University of Texas at Austin psychology professor Kathryn Paige Harden, ICON co-founder and CEO Jason Ballard, Breyer Capital CEO Jim Breyer, documentary filmmaker Skye Wallin, and Colossal Biosciences founder and CEO Ben Lamm.
"We're excited to announce an incredible group of experts and innovators across the technology, healthcare, and entertainment industries, who are actively shaping the world we live in," Chief Programming Officer Hugh Forrest said. "Entrepreneurial luminaries such as Michael Dell, and industry disruptors like Margrethe Vestager only add to our already robust lineup of creative visionaries working to build a better future."
More additions are slated to be released next week, as well as the full Film Festival lineup on Feb. 2. Rates on SXSW badges increase after Jan. 27. View the lineup so far here.