Get connected with our daily update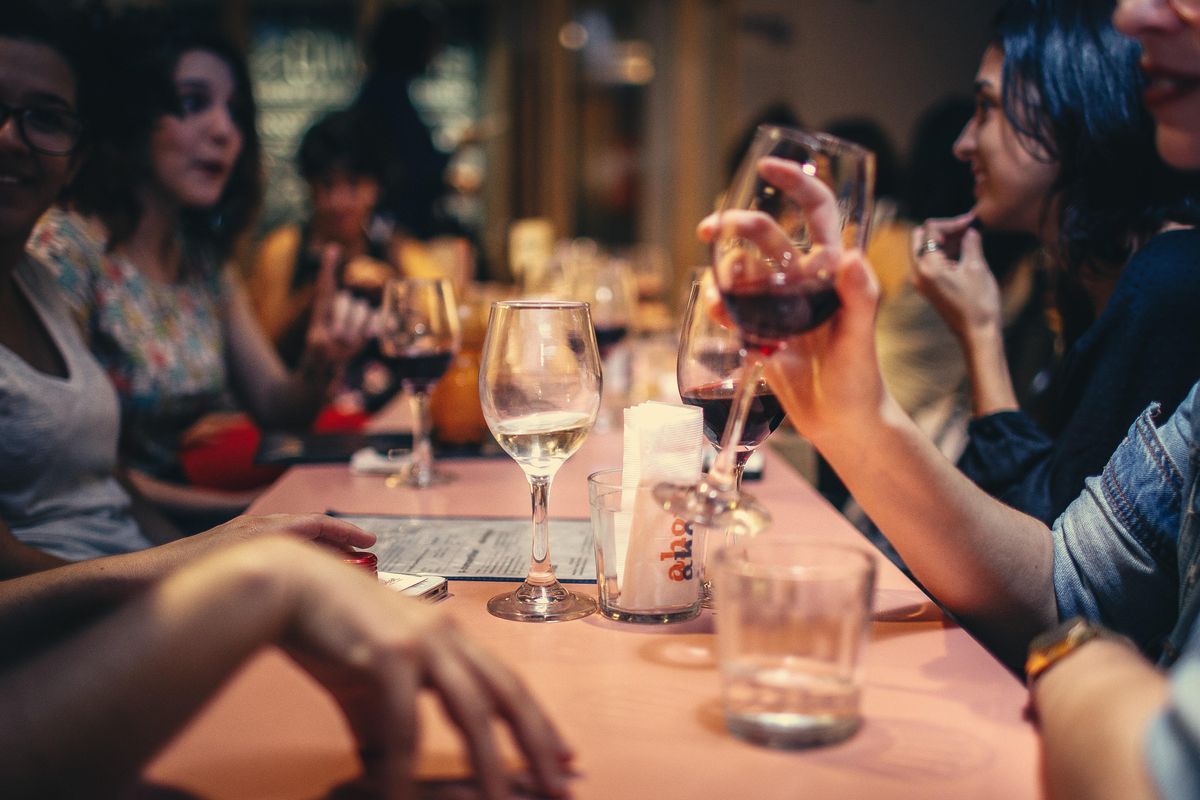 Making plans around reservations made a month out aren't going anywhere.
According to OpenTable, seated dining in Austin has been up by anywhere from 7-59% since late March compared to 2019. In addition to being up against upward-trending traffic, reservations are also rising: OpenTable's Mother's Day reservations are up at least 34% in Austin compared to 2019.
Plus, the National Restaurant Association said the most common plans for tech investments included a focus on "online or app ordering, reservations, mobile payment, or delivery management," so reservations aren't going away anytime soon.
So why is the need for reservations in restaurants going up?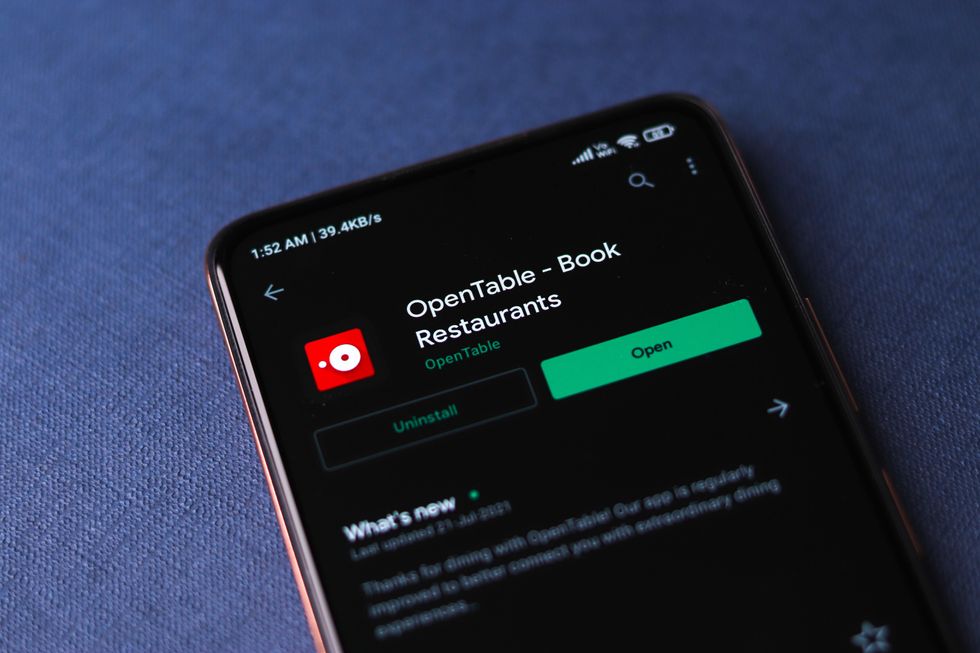 While foot traffic seems to have made a full recovery, the throes of the pandemic have left some scars on the industry. According to Yelp Austin Community Manager and born-and-raised Texan Tomas Rey, reservations are one of them.
Between Austin's explosive growth in the past few years and dust settling after the pandemic had restaurateurs constantly juggling changing restrictions, Rey said one of the reasons Austinites are seeing an increased need for reservations is to manage losses.
"A lot of these higher rated restaurants, like four to five stars, require reservations but it's also the mom and pop shops," Rey said. "A lot of these restaurants are just trying to stay open, and are operating day to day. It's really more of them being able to account for the ingredients they need to prep for or how many people are actually going to be there."
While it isn't the case for every restaurant, Rey said making and keeping a reservation is one of the best ways a restaurant can prepare, especially in times of financial strife.
"Their bottom line does make a difference for every day and reservations are a way for them to know how many people actually want to be a part of it," Rey said. "I think this is our way as a consumer to rally support for local businesses by understanding that this is what keeps (restaurants from) overextending themselves."
Sometimes trends drive reservation traffic
Built by McGuire Moorman Hospitality, Sammie's shares the same managing company behind trendy restaurants like Perla's, Elizabeth St. Cafe, Josephine House, Pool Burger and Swedish Hill.
Aaron, who declined to give his last name to avoid backlash, said walk-ins were rarely taken while he was bartending at new downtown restaurant Sammie's Italian, 807 W. 6th St.
On average, Aaron said reservations were booked three months out. Currently, the first-weekend reservation for two is unavailable until Sunday, June 5, at 9:15 p.m.
"It was very rare to walk in and be able to sit in the dining room—walk-ins would always be shown to the bar," Aaron said. "But they would also reserve the bar if anyone wanted that, so there were nights where we had no one sitting at the bar until 7:30 p.m. because it was fully reserved."
Reservations at Sammie's were particularly in high demand, Aaron said, because the restaurant would only release a portion online and offer the rest to diners to book in advance at the end of their meal.
"When people would come to the restaurant, have a great time and want to come back they would have an option and opportunity to do that—we would instruct them to talk to a manager and see what we can do for them," Aaron said. "It was kind of the Sammie's motto and goal to be able to make someone even happier than they already were on their way out."
Reservations are the "new normal"
While having to make a reservation used to bother him, Rey said that like using QR codes for menus, he believes reservations are here to stay.
However, if reservations are not your thing, Rey recommends being willing to make an adventure out of finding your meal, utilizing Yelp's waitlist figure to get on the restaurant's list ahead of time or finding a restaurant that reserves space for walk-ins, like Aba. Another trick for parties of 2 is gambling on open bar seating.
"I feel like this is just kind of the new normal when going out for dining or for libations," Rey said.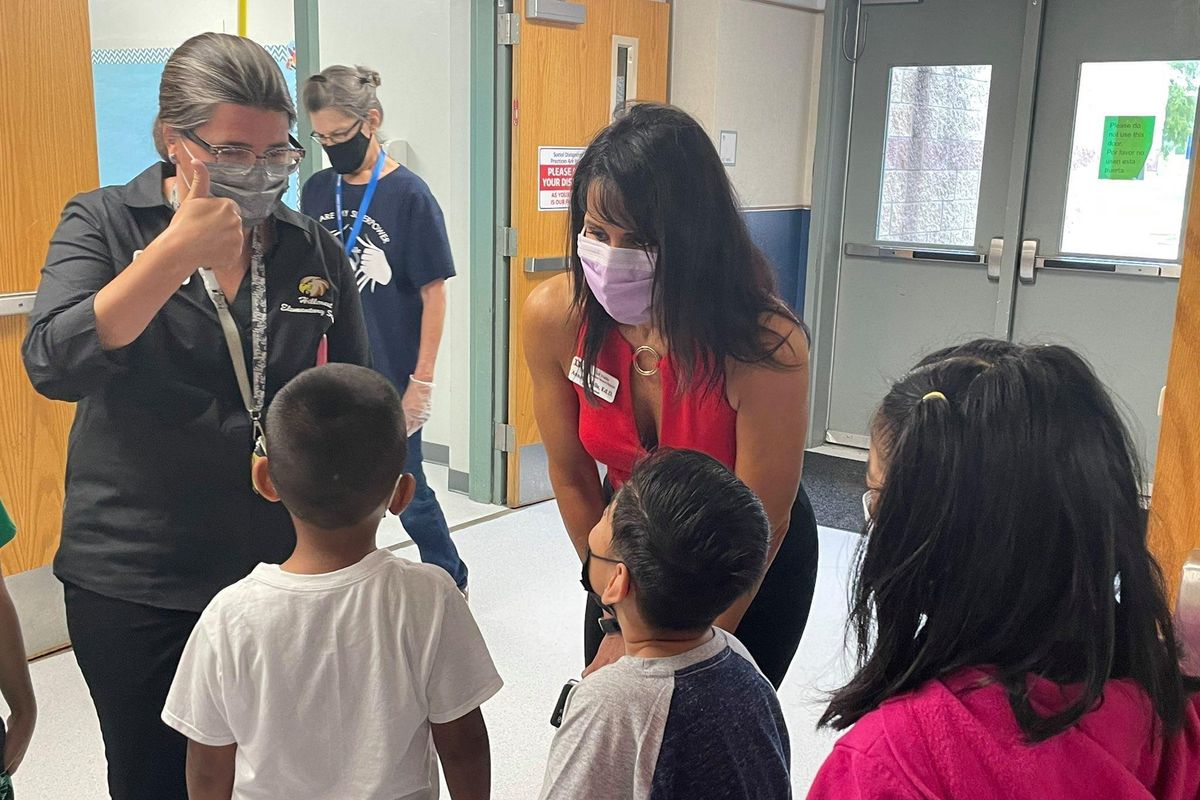 Austin ISD alone saw 30% of its 1,200 tested students and staff test positive for COVID on Monday, prompting the district and schools across Central Texas to consider tightening restrictions amid the omicron COVID surge.
Omicron, the highly transmissible COVID variant responsible for the latest nationwide surge, has contributed to the highest COVID rate since the start of the pandemic with one in three COVID tests positive in Central Texas. Sitting at the Stage 5 threshold in Austin Public Health's risk-based guidelines, there has been a major increase in COVID hospitalizations, including in pediatric hospitalizations with 42 kids hospitalized locally as of Monday—a 281% increase from the week before.
Children still pose a far lower risk of severe complications than adults leading some Central Texas schools and universities to keep the spring semester near-normal. However, others have added new masking rules or switched back to temporary online learning.
Schooling during a pandemic has remained a hot-button issue with some reluctant to see another year with restrictions. Still others, including Round Rock ISD parent Brenda Barraza, think their districts aren't doing enough to protect kids, faculty and families.
"I just feel that the schools should give the parents the option to stay virtual," Barraza said. "With the new variant hitting children the hardest it's just scary. And what about those with pre-existing health issues, or having them bring it home? My mom, for example, is vaccinated but is disabled and COVID would really hurt her."
Here's a roundup of which schools around Austin have made changes for the spring semester:
Austin ISD
1,200 students and staff @AustinISD underwent Covid tests today…

ONE THIRD tested positive.

School starts in 2 days.

H/T @MarietteHummel https://t.co/qp38wQ2Xrb

— Harry Thomas (@DrHarryThomas) January 4, 2022
Just as the district did last semester, Austin ISD announced that masks would be required on all district campuses in the spring semester. But with one-third of 1,200 tested students and faculty testing positive on Monday, the district sent out an email Monday with a few more recommendations—including encouraging students to wear an N95 mask or double mask if possible.
The district has also announced 11 testing sites, including a mobile van, that began operation on Jan. 3. In response to the CDC's new guidance, the district said that students can come back to school after five days of isolation as long as they are asymptomatic. If a student tests positive, the child's classmates will be notified and will have the option of staying in school and testing on the fifth day or staying home and testing five days later.
In addition to masking and isolation protocols, AISD said extra ventilation, sanitation and social distancing protocols are in place to help keep kids safe. AISD's spring semester begins Wednesday.
But some parents believe the new recommendations aren't enough—a group of over 50 parents have emailed the district asking for a delayed start, outdoor lunches and other new measures.
Round Rock ISD
Oh, really? "Safe and healthy" but the district isn't even implementing safe and healthy policies:
🚫social distancing
🚫outdoor lunch
🚫reporting close contacts
🚫virtual school
Using a character that resembles coronavirus is incredibly accurate though. pic.twitter.com/TTGpbPKZKr

— Jen (@TheJenAgain) January 2, 2022
Just two weeks after announcing that RRISD would make masking optional starting Jan. 19, the holiday surge forced school officials to reconsider the move.
A Dec. 30 email said that the district would reverse its announcement and continue to require masks indoors on school property as the district's semester begins Wednesday.
While many parents and administrators are focused on a scandal surrounding a Texas Education Agency investigation of district superintendent Dr. Hafedh Azaiez, some parents, including Barraza, are worried that mask requirements aren't enough to protect students.
Hays CISD
While the district does not require masking, Hays County district Hays CISD has begun installing air purifiers throughout its campuses.
In September, the district's board of trustees allocated $4.4 million to buy 1,800 air purification units after the summer Delta variant surge.
The district prioritized Tobias Elementary and Dahlstrom Middle School, which will both have purifiers installed by the first day of the semester on Wednesday. Tobias Elementary closed in September after more than 10% of its campus tested positive for COVID, while Dahlstrom also nearly closed amid a surge.
Leander ISD
While Leander ISD does not have masking requirements in place, the district announced Friday that it would strongly recommend double masking when inside school buildings and getting students above age five vaccinated and boosted when possible.
Contrary to the CDC's new guidelines, Leander said it would continue to require 10 days of isolation for COVID-positive students but said they had contacted the Texas Education Agency for clarity and anticipate shifting to five-day isolation in coming weeks.
The University of Texas
A few days after other area universities announced they would start the spring semester with a brief period of online-only instruction, the University of Texas said it would do the same.
The school announced that it would ask faculty to teach remotely from the semester's start date Jan. 18-28, with instructors allowed to teach in person during that time frame if they also provide online learning.
UT also asked students to test for COVID within three days of returning to campus.
Texas State University
Texas state is online for the first two weeks don't call don't text 😔

— roark (@gymleaderRoark_) January 4, 2022
On Monday, San Marcos' Texas State University became the first Austin-area university to switch to temporary online learning. In an email sent out to students, President Denise Trauth said the school would have online-only instruction from the start of the semester on Jan. 18 through Jan. 31.
Most students were disappointed to have yet another portion of their education conducted online, but students like senior theater undergrad Sarah Morton told Austonia they understand why their school made the switch,
"Being a student of the arts and being in classes that feed off of peer interaction, it's incredibly challenging to be entering my last year of college reverting back to remote learning for the first two weeks, especially after having a great experience being in person last semester," Morton said. "However, because people in our community aren't taking steps toward safety like masking up and getting vaccinated, I understand completely why it's necessary for the safety of everyone. While I am not the happiest to be back online, I'm glad we're all just being safe."
All campuses and offices will remain open for in-person or online services, including the school's transportation, Alkek Library and LBJ Student Center, and resident move-in will stay on time.
But students who live on-campus will need proof of a negative test before move-in, and all university-sponsored events will be moved online or postponed until after the online period.
Huston-Tillotson University
#fRAMily, please see statement below regarding the start of 2022 Spring Semester classes at Huston-Tillotson University.#HTisIDEAL pic.twitter.com/g0lg7WP9qx

— Huston-Tillotson (@HustonTillotson) January 4, 2022
Following Texas State's announcement, Austin private HBCU Huston-Tillotson University announced Monday that it will begin the semester with two weeks of online instruction. University President and CEO Colette Pierce Burnett told students and faculty that all classes will begin online on Monday, Jan. 10 and will stay remote until Monday, Jan. 24.
Residence halls will continue to have move-ins as scheduled, and Burnette encouraged students to wear masks on-campus, report positive COVID test results and symptoms to the school's app, and use on-campus testing and vaccination sites available throughout the semester.
Schools not making changes
Mask mandates remain in place for Del Valle and Manor ISD, while Eanes ISD continues to strongly encourage masking without mask requirements.
Colleges including Austin Community College and St. Edward's University have not changed their policies ahead of the spring semester, with the University of Texas telling Statesman reporter Megan Menchaca that they "do not have any updates to share at this time." UT's positivity rate for students, staff and faculty reached nearly 10% Monday, its highest ever reported.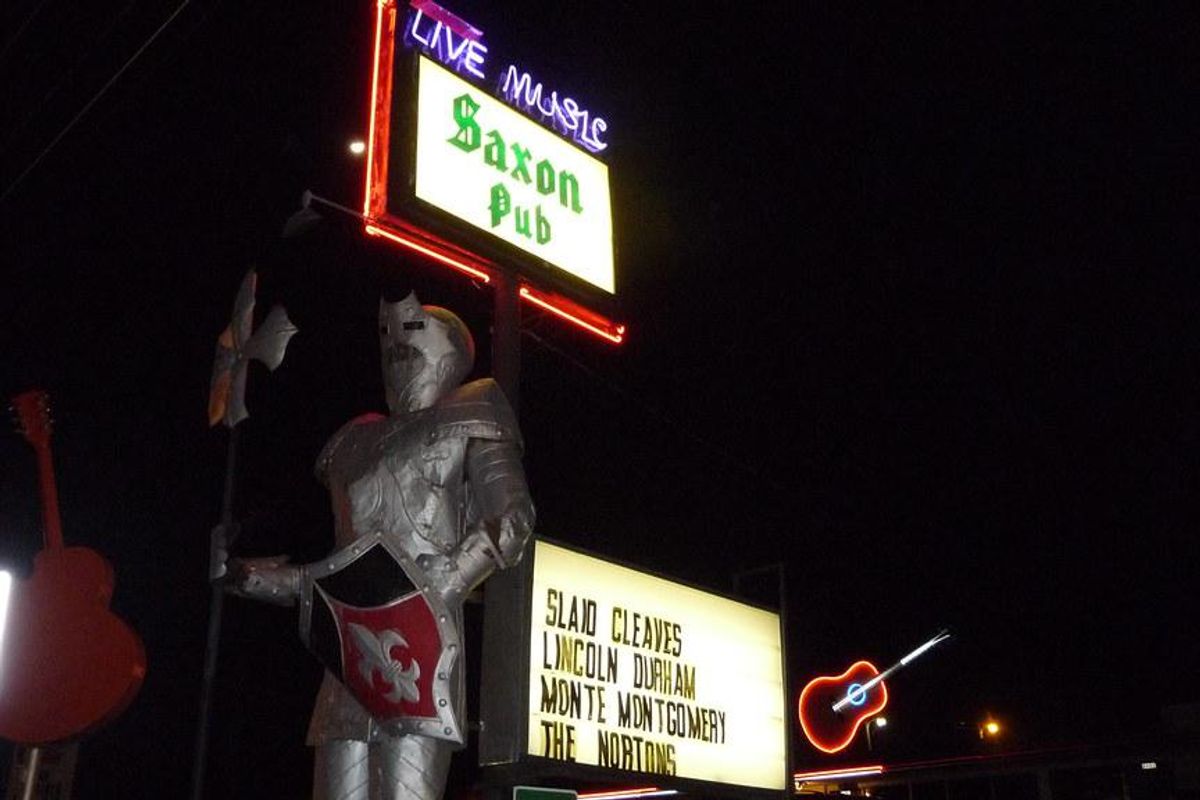 Festival season is underway in Austin and the live shows must—and will—go on.
Austin's plethora of venues aren't letting this COVID surge close them down after the year they've had. With the city at Stage 5 level of COVID risk, venues are operating the way they see fit as people crave live music more than ever before.
While there have been some postponements, notably Blues on the Green and multiple shows at ACL Live, most summer and fall shows and festivals are carrying on as scheduled—even if they don't look like prepandemic times. ACL 2021 will continue as planned, requiring proof of vaccination or a negative COVID test, and Hot Summer Nights, a four-day free festival across 11 venues, returned over the weekend with a mask requirement.
Risk assessment
The Saxon Pub, closed from March 2020 to May 2021, was one of the last venues in town to reopen, says owner Joe Ables. Going into fall, the venue is going on with scheduled shows. "Hell yes," Ables said.
To do its part in decreasing COVID risk, all employees at the Saxon Pub are vaccinated and required to wear masks, as well as asking patrons to wear them. Running a business during a pandemic doesn't come with a handbook and Ables said he's just trying to do what's right.
"Masking: We're asking you to wear one. We wear one, you wear one for us," Ables said. "I don't feel comfortable, forcing anything on anybody. We're very fortunate we have a very mature crowd, a very intelligent crowd."
Masking and social distancing are just about the extent of COVID precautions venues can take. A new state law that went into effect in June prevents businesses from requiring proof of COVID-19 vaccination for entry, or they risk losing their state licenses as restaurants Fresas and Launderette almost did.
Hole in the Wall is letting scheduled artists dictate how they want to proceed with shows amid the surge.

"We're supporting artists in whatever ways are good for them," said Lynn Cowles, Hole in the Wall events coordinator. "If musicians want to play outdoor shows on our covered patio, they can stick with the dates we have booked with them. If they would rather not play live on account of the recent increase to Stage 5, we fully support their decisions as well."
A need for live music
Both venues and music-lovers need each other.
While some venues like the Elephant Room—that was only open for a month this year—have opted to close due to COVID, others would be putting the future of their venue at risk.
Ables told Austonia The Saxon Pub was so deep in debt being closed for so long. Similarly, Cowley expressed she would expect financial help from the city if venues were expected to shut down again. "If local, state, and federal funders continue to recognize the valuable contributions live music venues make to the economic and creative livelihoods of central Texans, then I anticipate they'll continue to provide financial assistance to live music venues if we do have to close again," she said.
In the Live Music Capital of the World, there is a hunger for live music as seen in how quickly tickets sell out for shows and the hundreds that will gather for shows like Gary Clark Jr.'s at the new Moody Amphitheater.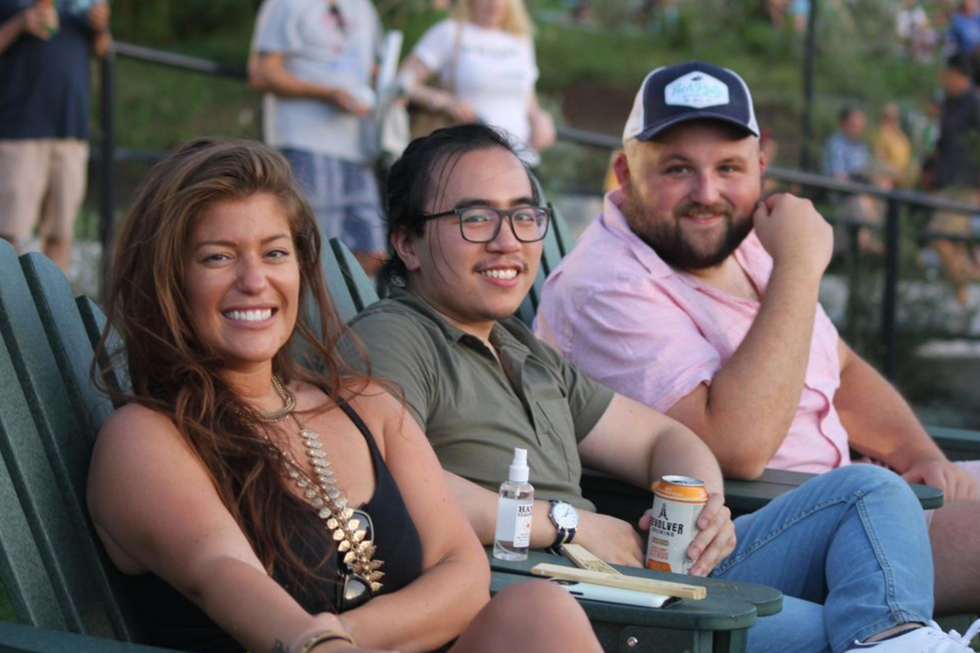 Lauren Clary went to see Gary Clark Jr. perform at the new Moody Amphitheater this month with friends (left to right) Doug Nguyen and Trent Castleberry. (Laura Figi/Austonia)
South Austinite Lauren Clary, who recently attended the Gary Clark Jr. concert, has her reservations about shows but is excited to attend many more in the upcoming weeks.

"I want to go and enjoy myself because I did my due diligence of getting my vaccine. But at the same time, I feel really bad that it's going on because it's so many people in one spot," Clary said. "I just love to see live music evolving."
Live music is here to stay, at least for now. Hole in the Wall has live music every weekend on the patio and The Saxon Pub is booked every night in September.