Get connected with our daily update
Austin police are now investigating two double homicides and a separate stabbing death after a "violent weekend" left five dead in the city.
The latest victim in a Sunday night shooting was declared dead Monday afternoon after they were sent to the hospital in critical condition. The shooting left another dead at the scene near the I-35 Frontage Road near Delmar Avenue at around 10:30 p.m. Sunday. Both deaths come after a double homicide and separate stabbing death that took place on Saturday.
No suspect description or arrest has been made for the Saturday night stabbing. The suspect for the Saturday double homicide has been identified as 31-year-old Yong Yoon Kim, who called police after shooting and killing 19-year-olds Nathan Limoge and Christopher Rivers at 11:45 a.m. in a parking lot at Burnet Road & Anderson Lane.
Kim told police that he acted in self-defense, but police have charged Kim with capital murder and booked him into the Travis County Jail with no bond due to "contrary accounts" from eyewitnesses on the scene.
Hours earlier, the first homicide of the weekend occurred when Michael Martin O'Brien was stabbed and found by Austin-Travis County EMS with life-threatening injuries on the 400 block of E. 6th St. at around 2:47 a.m. Saturday. O'Brien died due to multiple stab wounds later that morning.
Police have been told that the stabbing occurred after a fight broke out in a nearby alley. No suspect has been identified, but homicide detectives have been told by several witnesses that a white man wearing a black jacket, blue jeans and a red baseball cap fled the scene as police arrived.
"Unfortunately, this has been a rather violent weekend here in Austin that has resulted in multiple homicides having occurred over the weekend," APD's Michael Bullock said told the media Monday.
Before this weekend, Austin had three reported homicides for 2022. Now, the number has risen to eight, higher than the total for all of January 2021. Austin had five homicides for all of January 2021 in a year that saw record-breaking homicide numbers and near-record homicide rates.
Police are asking anyone with information or videos of the incidents to email homicide.apd@austintexas.gov, call the Crime Stoppers tip line at 512-472-8477 or use the Crime Stoppers app. Tips can be anonymous, and police said those that give information that leads to an arrest for the Saturday stabbing could receive a reward of up to $1,000.
Editor's note: This story summarizes Sports Illustrated's story detailing Michael Center's involvement in the Varsity Blues college admissions scandal, based on interviews with SI's Jon Wertheim. Additionally, Austonia received comments from Michael Center, included in this story.
Confined to his couch, former Longhorns tennis coach Michael Center praised his players via FaceTime after the program he built produced the Longhorns' first national championship in 2019—a bittersweet moment as Center faced federal charges as part of the Varsity Blues college admissions scandal.

His name dragged through the mud, Center was fired, arrested by the FBI and sentenced to six months in a Central Texas federal prison after pleading guilty to two charges related to mail fraud. And over a year after his release, Center told Sports Illustrated he doubts he was the only one in burnt orange involved.
When the Varsity Blues scandal broke out to the public in 2019, the investigation was a perfect storm for nationwide attention: Hollywood glamour, blue blood conspiracy and faith in the tried-and-true American education system came to a head as a widespread scheme to game the college admissions process involved college coaches, movie star parents and other elites, at eight colleges, including the University of Texas.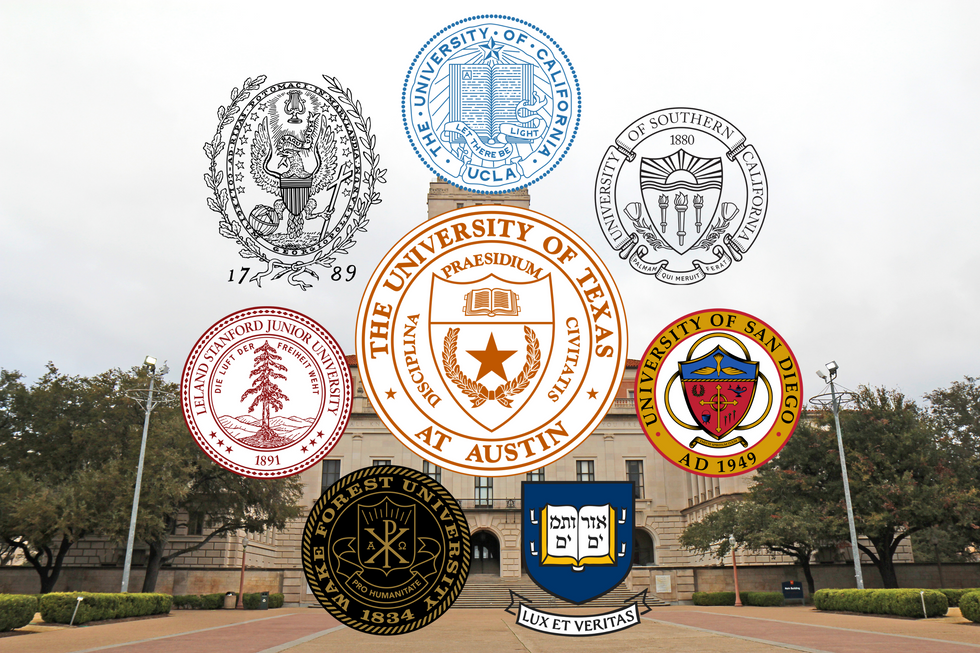 UT was one of eight schools caught in the college admissions scandal. (Laura Figi/Austonia)
The figure behind Varsity Blues, "college consultant" Rick Singer, would plead guilty to four felony counts for faking SAT scores and bribing coaches at prominent universities for his elite clients—but not before throwing Center under the bus.
One of Singer's clients, private equity executive Chris Schaepe, was looking for a way to improve his son's chances of admission to UT. Neither Schaepe nor his son were charged in Varsity Blues, nor were they accused of wrongdoing by prosecutors. His son was hoping for a role as a manager on the Longhorn's basketball team. Singer recommended he also apply for the tennis program.
Schaepe's son hadn't played tennis since his freshman year of high school. It was a detail that Center says passed through plenty of hands before he was admitted, including "academic support staff, the compliance office, the sports supervisor and, ultimately, the athletic director," SI's Jon Wertheim writes.
No one in the entire athletic department, including seven "risk management and compliant services department" employees, was named, implicated or punished. After an internal investigation, Center was the only one named in the Varsity Blues "subterfuge" in a September 2019 UT news release signed by the university president.
He told Austonia he was never contacted by the university during the investigation, and when the NCAA interviewed him for its investigation, he says it cleared him of any violations.
"I almost fell out of my chair," Center said. "I literally couldn't breathe. There's no college coach in America—much less at a state school, much less a coach of a nonrevenue sport—who can admit an athlete without consulting other people in the athletic department. What they were asking people to believe, it's just impossible." SI said Center's assertion was backed by multiple UT coaches and administrators at other schools.
But why would the Forty Acres be complicit?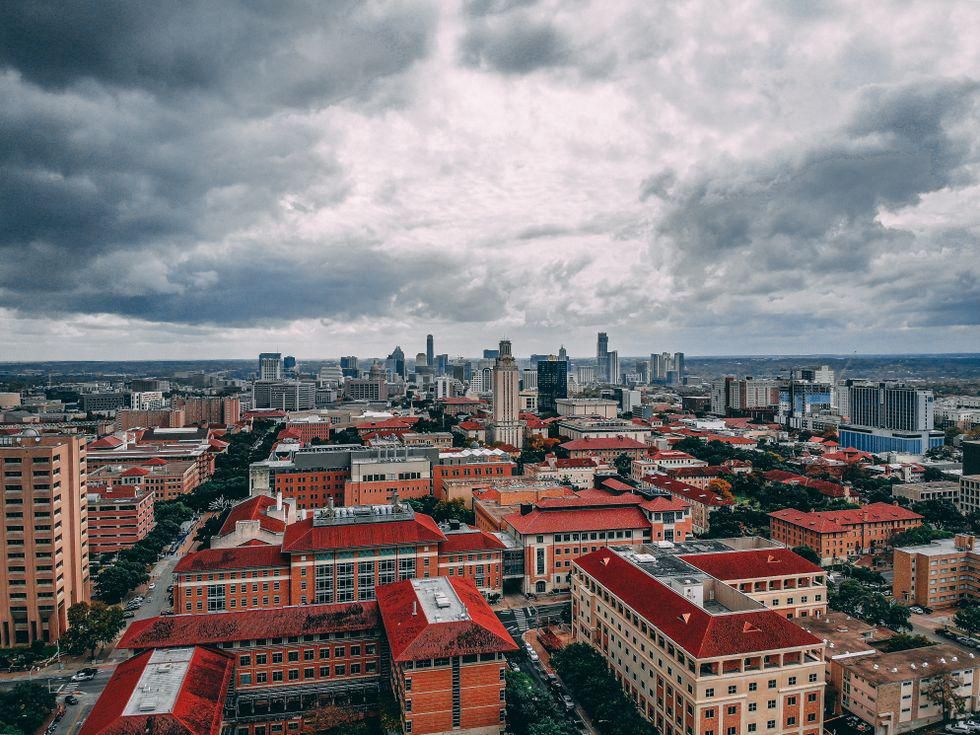 (Matthew/Adobe)
Center said UT's then newly named athletic director Steve Patterson made clear that Center suddenly was responsible for more than building a successful tennis program. He was to be a "fundraiser first and coach second" and he would need to find donors to fund a new tennis facility. Patterson admitted to SI that he wanted his coaches to find donors and said the department was "$15 million in the red" when he started in 2013, though he denies any knowledge of the false tennis recruitment.
Center said he knew he would be "considered a team player" if he let in the son of a Silicon Valley magnate. In fact, Schaepe later donated $100,000 to UT tennis and a six-figure check to the school's communication program.
"I never entered this as a way to profit. This was a fundraising mission where I made a terrible mistake at the end,"
Center said.
Months afterward, Center agreed to meet Singer at the Austin airport and found himself accepting a backpack filled with $60,000 in cash meant for him, personally. He said he immediately knew he had made a mistake. He told SI "I put the money in my basement and gave most of it away."
"Why did I do it?" Center told Sports Illustrated. "I go to bed and wake up each day asking myself the same question. I had to convince myself that I somehow deserved the money."
Once in court, Center showed texts with UT's compliance official and mentioned Chris Plonsky, a department executive involved in "overseeing men's tennis, compliance, academic support (which generates letters of intent) and the Longhorn Foundation," according to SI.
"I knew I had to answer for my guilt," Center said. "But I was like, 'Man, schools are going to get hammered.'"'
INMATE 77806-112 but out on Sunday: Actor Felicity Huffman in prison uniform outside low-security Federal Correctional Institution in Dublin to visit actor husband William H. Macy & their daughter. Huffman admitted to paying $15K to have fixer boost daughter's SAT score. 📸: @TMZ pic.twitter.com/9jALmqnA0U
— Henry K. Lee (@henrykleeKTVU) October 21, 2019
But Center was the only Longhorn to go down for the crimes. "I was no rogue actor," Center said. "And this wasn't my word against their word. There were signatures that went along with it. That's the system... There wasn't one point in the process where I thought people wanted to learn the whole truth."
Back at home in Austin, Center watched as actress Felicity Huffman served just eleven days for her part in the scandal. Some served up to five months; others simply paid a fine, and others, like Singer, await sentencing.
And because the prosecution chose to blame individual coaches, framing schools as victims in the case, universities like UT have received less than a slap on the wrist for their possible involvement.
"I was always taught that actions have consequences," Center said. "What I've come to realize is that, yes, for some people actions absolutely do have consequences. Serious, heavy ones. For others, actions can have no consequences at all."
Austin voters will officially be able to vote on decriminalizing marijuana after City Council approved an initiative for the May ballot on Tuesday.
The proposal comes from a petition by Austin organization Ground Game Texas that included 33,000 signatures, 23,000 of which were registered voters. Council then had the choice to enact the ordinance without voter approval; instead, it decided with a 7-3 vote to pass it on to the May ballot after a closed-door executive session, with many members saying they want to hear what Austin voters think about the reform.
If enacted, the ballot measure will ban ticketing or arresting people for possessing small amounts of marijuana or marijuana paraphernalia unless it is related to a bigger charge. While the Austin Police Department ended most arrests and ticketing for personal marijuana possession in July 2020, the initiative would make it official. The reform also includes a more controversial ban on "no knock" warrants.
The news follows action taken by state and national politicians to ease restrictions on marijuana policies. On Monday, Jan. 10, Texas Gov. Greg Abbott said at an Edinburg campaign presser that he wasn't interested in imprisoning Texans on minor pot charges.
"Prison and jail is a place for dangerous criminals who may harm others, and small possession of marijuana is not the type of violation that we want to stockpile jails with," Abbott said.
If passed, Austin will join 27 states and other major cities, like Atlanta, in decriminalizing weed. Voters will have a chance to decide on the bill at the local election in May, two months after Texas' primary election for governor. Abbott, a favorite for the Republican seat, is predicted to face off against Democratic candidate Beto O'Rourke, a staunch supporter for legalizing marijuana, in the state's November election.