Get connected with our daily update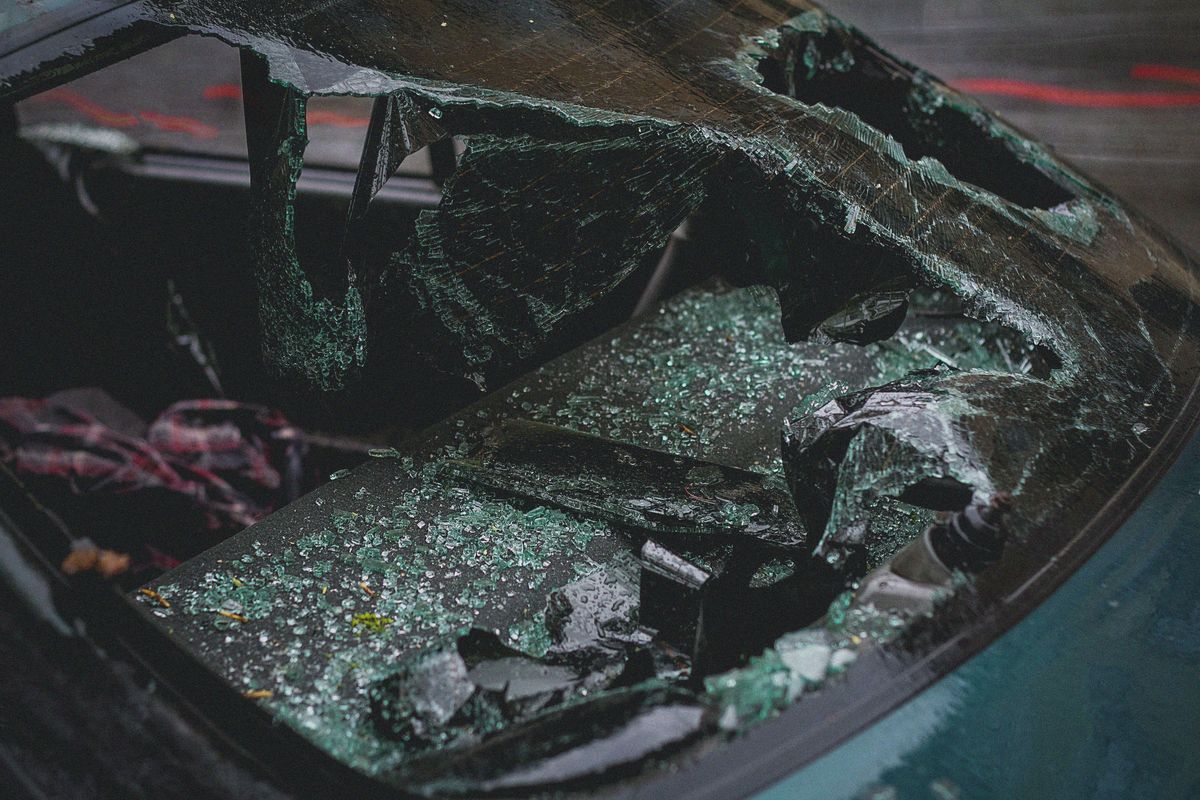 On a Friday afternoon in late August, Paymahn Moussavi and his partner went on a bike ride at Lady Bird Lake and noticed glass on the ground when they returned to their parking spot.
As they got closer to his partner's car, Moussavi saw that the window had been smashed and some of their personal items were stolen, like Moussavi's checkbook, car keys and thyroid medication with his home address on it.
"It's like a violation on so many different levels," Moussavi said.
In Austin, crime against property—which includes those such as robbery, burglary and auto theft—is slightly lower compared to this time last year, according to the Austin PD's most recently released statistics. But those crimes still totaled 3,760, and Moussavi is one of the many who have dealt with the fallout of such incidents.
With his only set of car keys gone, Moussavi spent over $700 on two replacements. And though he called his bank to put a hold on his account, then later closed it, a fraudulent check went through anyway in the amount of $4,500. Plus, repairing damages to the car cost $450.
Billy Simoneaux, the sergeant for auto theft with the Austin Police Department, talked about some of the best ways to prevent an experience like this. Simoneaux said that it's helpful to take all of your belongings, including keys and fobs, out of the vehicle.
"(Burglary of vehicle) and Auto Thefts are a crime of opportunity. If there's nothing to take/steal then they often move on to another vehicle," Simoneaux said via email. "It's important to lock your vehicles as well. Often criminals go around simply checking door handles and enter once they find an open target. There are times in which entry is forced into locked cars but this is less seldom due to the risk of being noticed by another."
Moussavi agrees that it's important to not leave anything in your vehicle.
"What they tell you about not leaving anything in sight, that's true," Moussavi said. "But it's just hard…you go from work to go somewhere. Like, how do you not have a bag? It just depends on what you're doing."
And ultimately, he feels frustrated that whoever committed the crime was successful with taking $4,500 since he finds that it motivates them to carry on with stealing from cars.
"Even though my money is reimbursed, it enables them to continue," Moussavi said. "That's a good score for somebody."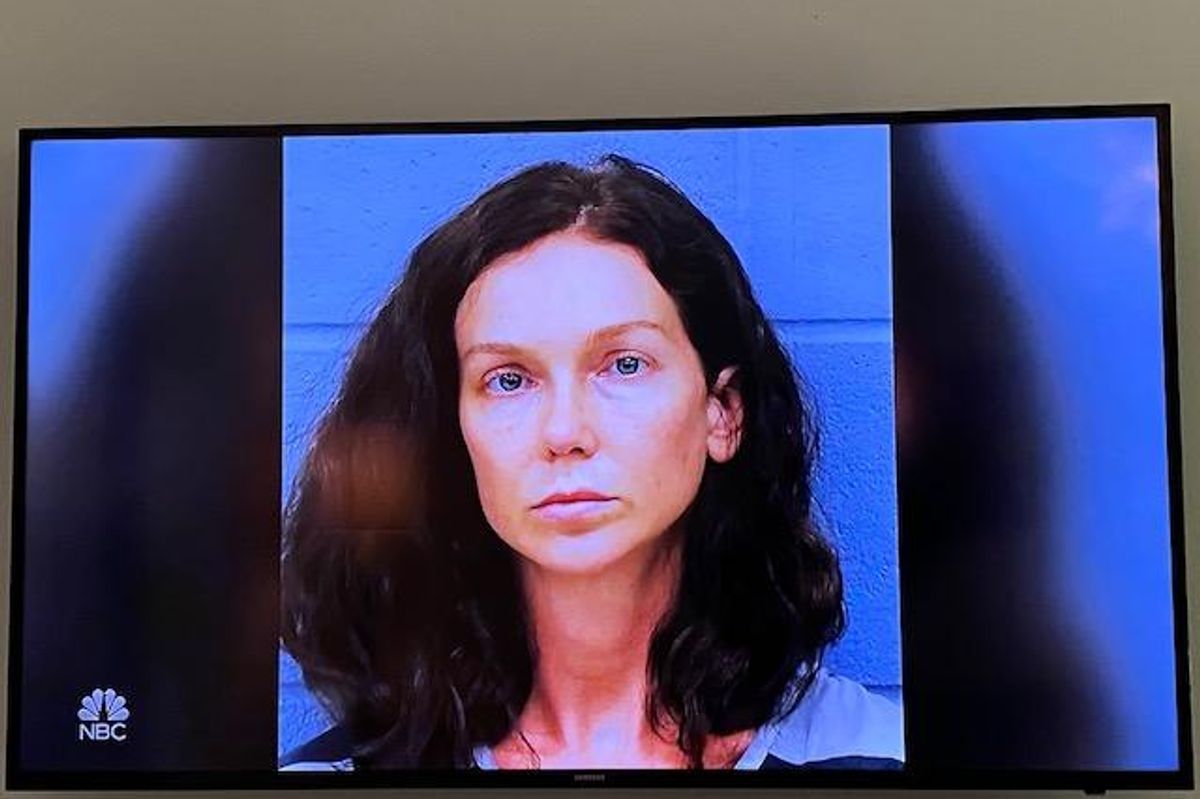 Austin's Kaitlin Armstrong after capture in Costa Rica.
(Editor's note: this is part two of a two part Austonia series tracking the Dateline NBC investigation of Moriah Wilson's murder. Read part one here.)
After pro gravel biker Moriah "Mo" Wilson is gunned down in South Austin on May 11, police investigators develop a "person of interest," Austin's Kaitlin Armstrong, 34, a real estate agent, yoga teacher, amateur cyclist, and longtime girlfriend of Austin cyclist Colin Strickland.
Originally from Michigan, where a childhood friend described her as "fun loving" and "smart," Armstrong finished college and traveled the world studying yoga, in places like Iceland, Bali, and Mexico. She ended up in Austin where she met Colin Strickland. The two were business partners in a vintage trailer business, along with her own venture flipping houses. "Business partners and life partners," NBC said.
According to NBC's evaluation of a police report, a friend of Wilson's, who remains anonymous, said that despite Strickland's relationship with Kaitlin Armstrong, Mo Wilson and Strickland had been seeing each other since their "fling" in Austin months before. NBC reports this friend told police that before she died, Wilson had received a number of calls from Kaitlin Armstrong warning her to stay away from Armstrong's boyfriend, Colin Strickland.
A second tipster claimed to have been present when Armstrong first learned that Wilson and Strickland had been seeing each other. The tipster said Armstrong became "enraged" and threatened to kill Moriah Wilson.
Police found an outstanding warrant for Armstrong for an unpaid botox bill, and brought her in for questioning. She was largely unresponsive to their inquiries. Then police discovered a typo in the warrant and were forced to release her.

Six days after Wilson's death, a police ballistics analysis pointed toward a 9mm weapon owned by Kaitlin Armstrong. In his police interview, Strickland had told police he had previously purchased two 9mm handguns, one for him and one for Armstrong.
Police obtained a warrant to arrest Kaitlin Armstrong for first degree murder, but when they went to arrest her, she was gone.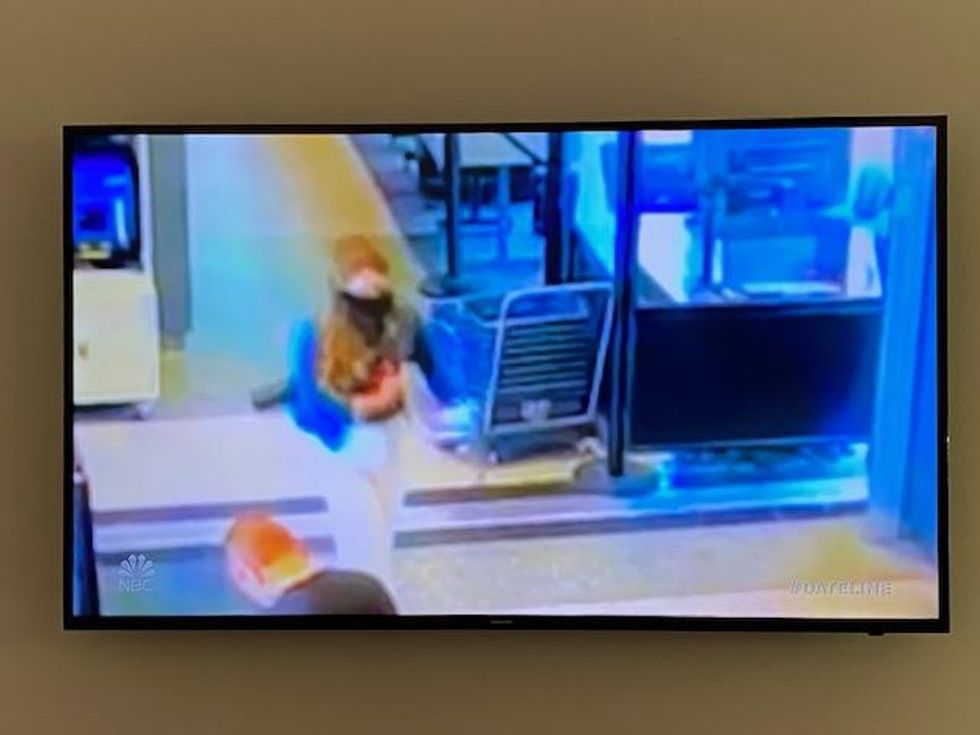 (Dateline NBC)
Disappearance
Austin police asked the U.S. Marshals to find her. The Marshals believed Armstrong was hiding in Austin, until 14 days after the murder when they discovered video from ABIA showing Armstrong, masked and carrying a yoga mat, about to board a plane 3 days after the murder. From Austin, Armstrong had flown to Houston and on to New York's LaGuardia, where the trail went cold.
The Marshals posted a reward, $5,000, asking the public for help. Help came with a tip that Armstrong had been seen in upstate New York a few days after arriving at LaGuardia. Investigators knew that Kaitlin's sister lived there, and went to investigate, but did not find any trace of Armstrong.
Another tip came that Kaitlin had been seen next at Newark International Airport on May 18. But, as before, there was no trail to follow.
But how could she travel without using her identification documents? And how could she survive without using her credit cards and bank account?
Back in Austin, police found her Jeep at a CarMax dealership, where she had sold it weeks before for $12,200.
Costa Rica
Meanwhile, in the small, end-of-the-road surfing town of Santa Teresa, Costa Rica, Kaitlin Armstrong had quietly arrived in town and was working for a local hostel, Don Jon's, checking in guests and teaching yoga.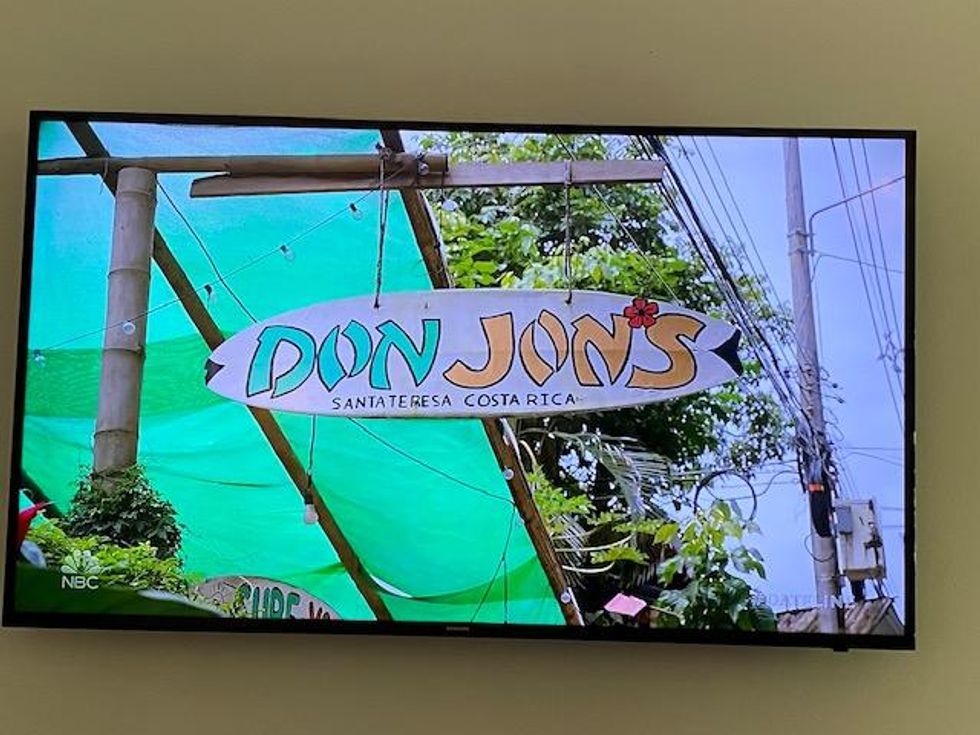 Dateline NBC
(Dateline NBC)
She befriended a local man who described Santa Teresa to NBC as "a really good place to hide out....it's the land of the unwanted, and the 'wanted.'"
At night, Armstrong became a regular at the town's one bar. She called herself "Ari," but didn't say much about past.
She dyed her hair dark and cut it shorter. She traveled to the capital, San Jose, where she may have had plastic surgery to change the appearance of her nose. Armstrong was later identified by an employee of the surgical center, but if that was her, she used a different name to register for the procedure.
Armstrong told people in Santa Teresa that she had had a surfing accident and needed treatment.
Capture
Summing it all up, Austin American-Statesman reporter Ryan Autullo said she "lacked the discipline, frankly, to not get caught." She did some things to conceal herself, but she also wanted to "have fun and live it up at the beach."
Around this time, working off the yoga mat clue, U.S. investigators were contacting police in "yoga destinations" around the world and circulating Armstrong's description. An officer in Costa Rica made inquiries, and was told about a "new yogi" in Santa Teresa.
43 days after Armstrong disappeared, police walked into Don Jon's and arrested her.
In the aftermath, a customer discovered Armstrong's documents, which he photographed before turning over to police. They included her sister's passport, and Armstrong's own passport, American Express Platinum Card, and her social security card.
Armstrong was extradited to the United States, returned to Austin, indicted for murder, and placed in jail with a $3.5 million dollar bail.
She pleaded not guilty, hiring Austin criminal attorney Rick Cofer to defend her.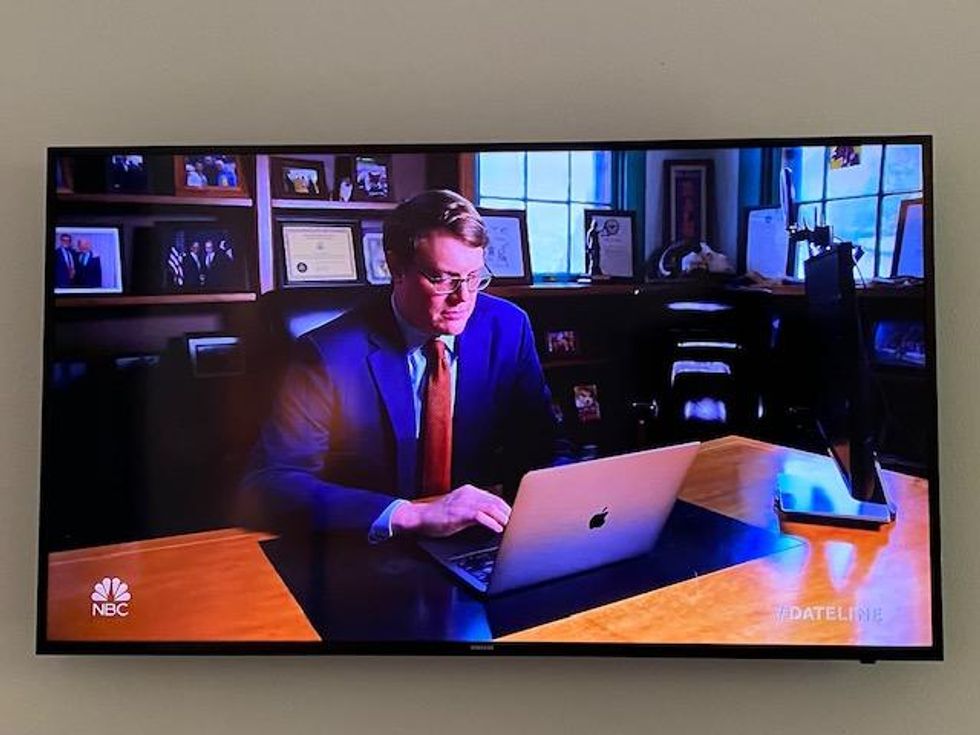 (Dateline NBC)
Cofer, a former prosecutor, was interviewed by NBC. He explained away every point of Armstrong's disappearance and apparent flight to a skeptical interviewer.
He identifies what he says are some weak points in the prosecution's case. Then he perhaps implies that he knows something prosecutors don't. "Kaitlin Armstrong is not guilty, Cofer said. "Evidence will come out that Kaitlin Armstrong was nowhere near the scene of Miss Wilson's murder."
A trial date was set for October 19, but a Travis County judge said in a ruling that an October trial is "highly unlikely."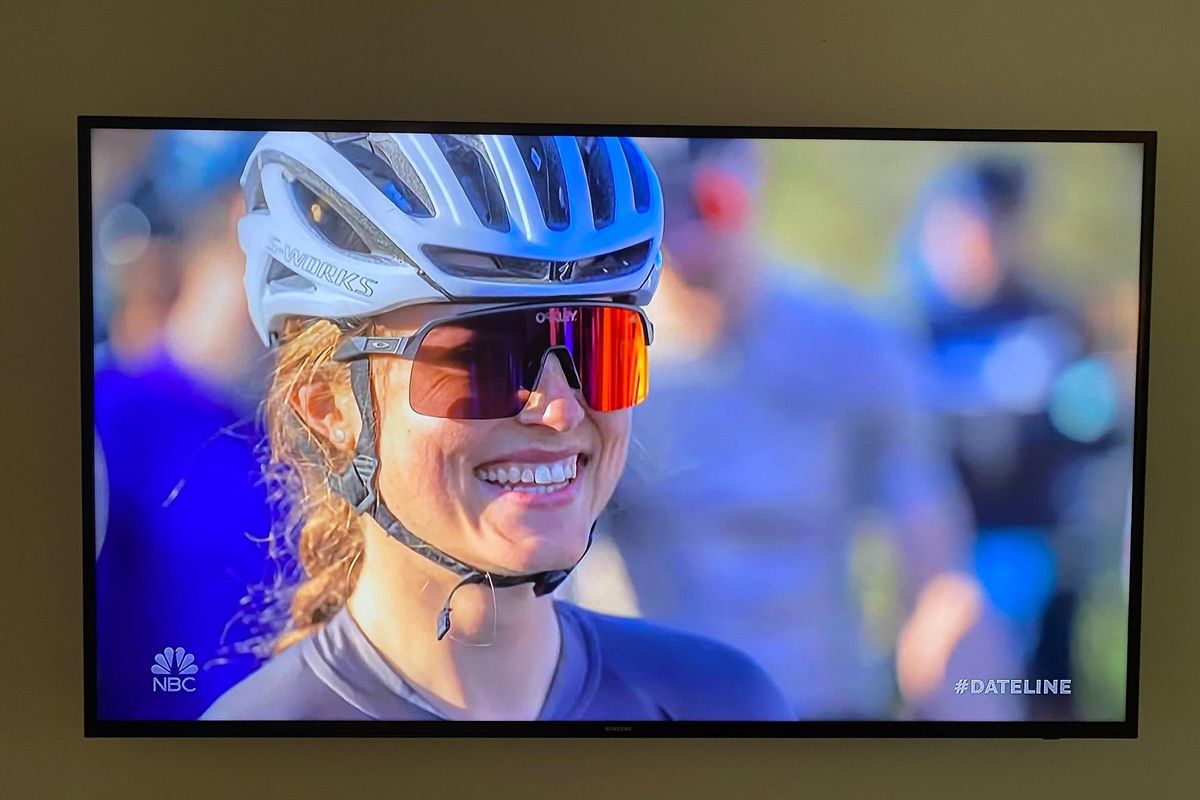 Dateline NBC
(Editor's note: this is part one of a two part Austonia series. Read Part Two here.)
Lester Holt's Dateline NBC has kicked off its new season with a two hour episode, The Last Ride, examining the Austin shooting death of pro cyclist Moriah "Mo" Wilson on May 11.
Hosted by Keith Morrison, NBC brings considerable investigative resources, well beyond the resources and capabilities of local Austin media. They sent producers and crews to Austin, New York, and Costa Rica, interviewing people related to the case and uncovering more information. They collected numerous photos and archival videos. They located and reviewed court documents. And they hired a consulting detective to help analyze evidence.
Woven throughout the segment are on-camera insights from Austin American-Statesman reporter Ryan Autullo, who covered the story for the paper.
Moriah "Mo" Wilson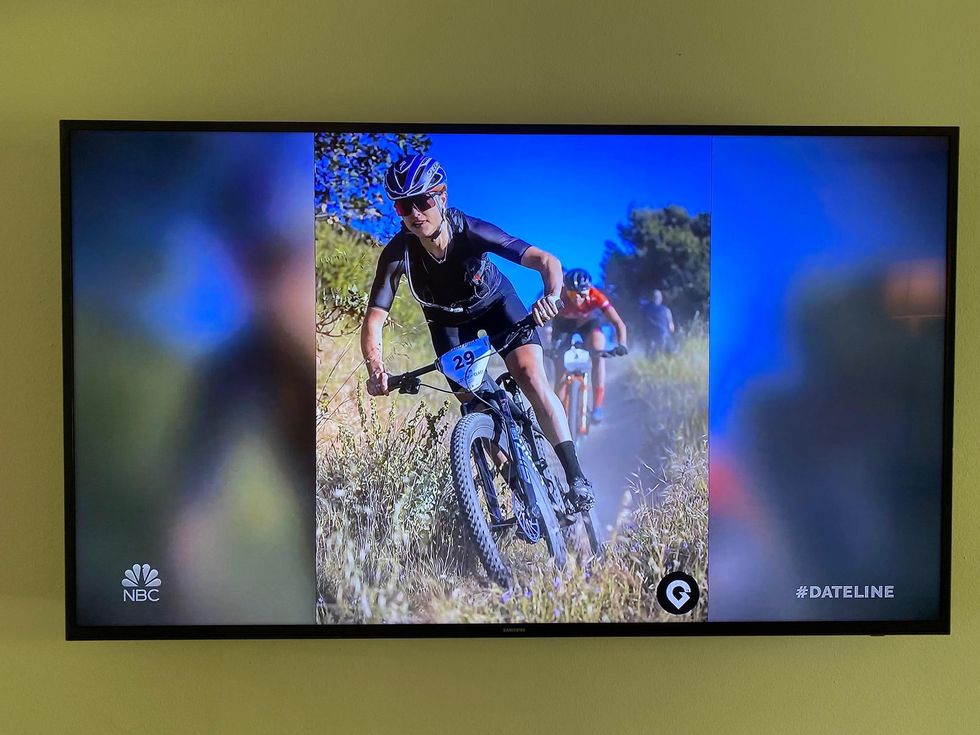 Moriah "Mo" Wilson
Dateline NBC
Wilson is portrayed as a "bright young star," a ski racer from Vermont who moved to California and switched to racing bikes, rapidly rising to the top of gravel racing's pro ranks. Her rise was so sudden that despite being immensely popular among the cycling community, the racers did not know much about her.
Mo Wilson had no real ties to Austin. She was here preparing for a race, staying with a female friend in an alley apartment over a South Austin garage.
On the second night of her Austin trip, her friend came home to find Moriah on the floor, bleeding, with multiple gunshot wounds. The friend called 911 and administered CPR, but was unable to save Moriah.
Police found 9mm shell casing on the apartment floor, and discovered that Wilson's very expensive bike was missing. It was soon found, hidden in nearby bushes.

A witness, the property landlord who was working inside the garage at the time, said he opened the garage door to exit and heard someone running down the exterior stairs from the apartment above. As he left the garage, he said in a statement that he thought he saw someone riding a bicycle down the alley, away from the scene. He did not mention hearing any gunshots.
Colin Strickland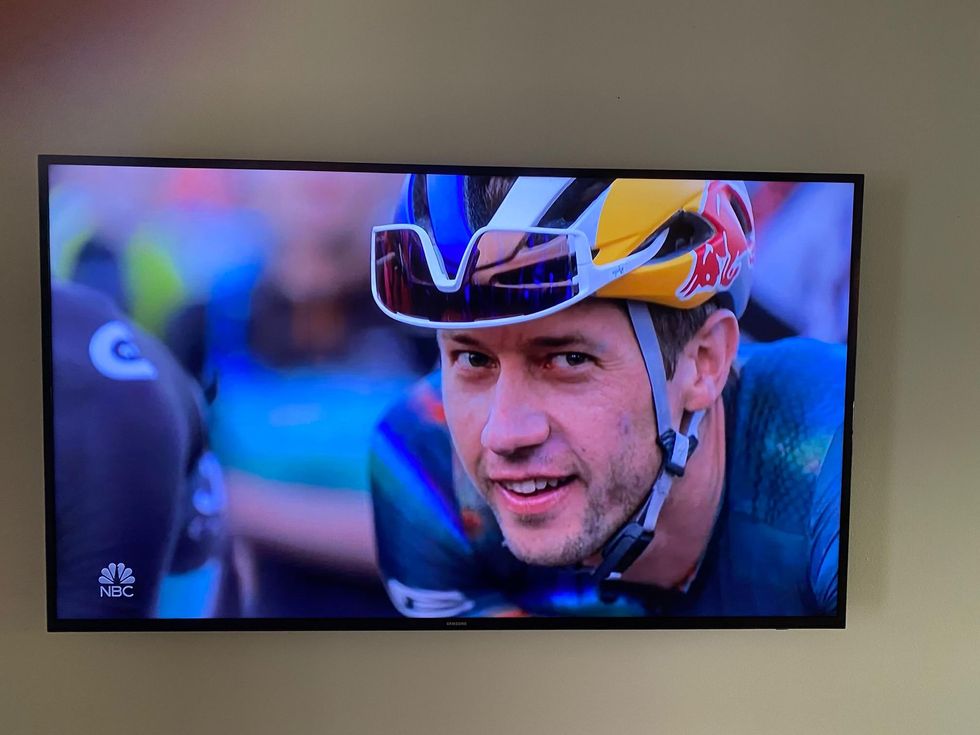 Colin Strickland
Dateline NBC
Authorities focused their attention, initially, on Austin pro cyclist Colin Strickland, at that time a Red Bull sponsored athlete. Police were told that Strickland and Wilson had spent the early evening together, riding on his motorcycle to swim at Deep Eddy Pool and eating dinner afterward at nearby Pool Burger.
The two were well acquainted. A friend said that Mo Wilson and Colin Strickland had met and "hit it off" in July 2021, at a San Diego bike race called the Belgian Waffle Ride.
A few months later, in October, Moriah Wilson visited Austin, staying with the same friend in the same apartment where she died. On that visit, according to NBC, Wilson and Strickland had a "fling."
Not clear, according to NBC, is whether Wilson knew that Strickland was in a long term relationship with Austin real estate agent and amateur rider Kaitlin Armstrong (no relation to cyclist Lance Armstrong).
A few months later, at a race in Fayetteville, Arkansas, Strickland was there with Armstrong by his side. Wilson was confused, and NBC reports that she texted Strickland for clarification, but didn't get it. His vague responses to Wilson's questions, according to NBC, did not directly address the extent of his relationship with Kaitlin Armstrong.
The day after Wilson's murder, NBC reports that Strickland voluntarily spoke at length with police, providing what NBC characterizes as a "precise, to-the-minute" account of their time together on the previous evening.
NBC says there was support for Strickland's timeline from a variety of electronic sources, including security camera video and a time-coded electronic lock on the apartment door that was opened with a special code established only for Wilson.
The door lock recorded Moriah Wilson leaving the apartment at 5:55 p.m. At 8:16, security footage shows Wilson and Strickland leaving Pool Burger on his motorcycle. More data shows when Wilson entered the apartment and documents Strickland riding away.
Based on that data, Austin police ruled out Strickland as the potential killer, NBC says.
Kaitlin Armstrong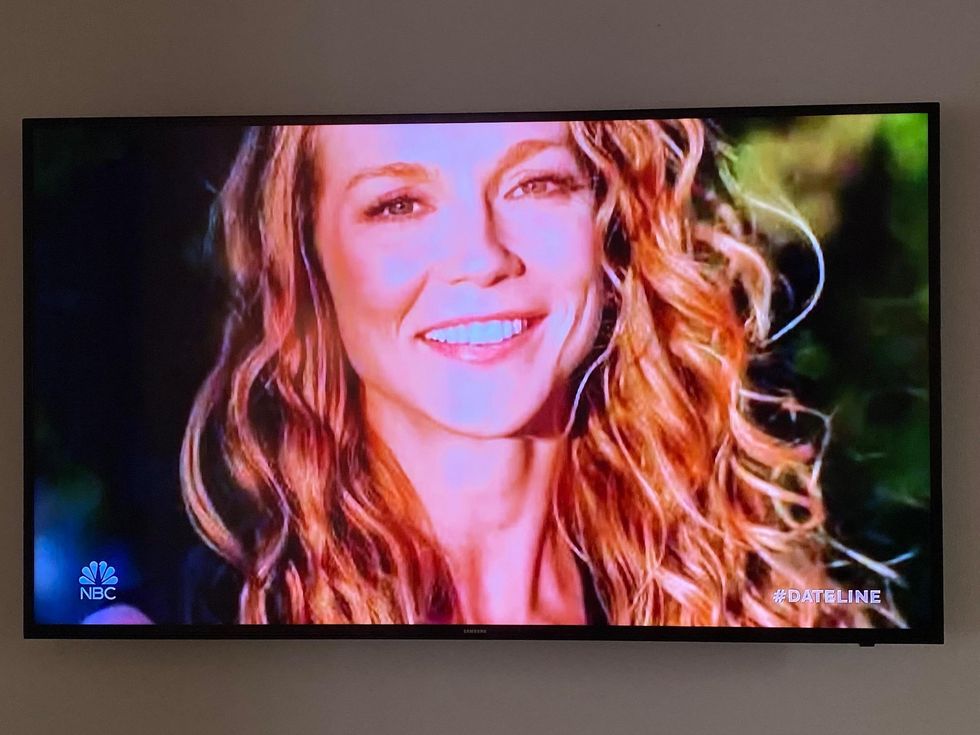 Kaitlin Armstrong
Dateline NBC
But in the data were two important clues.
Ten minutes before Moriah and Colin returned from swimming and having dinner, a Ring camera showed a dark Jeep Cherokee with a "complicated bike rack" driving through the alley, past the apartment.
Eleven minutes later, NBC reports that a different Ring cam pictured what looked like the same vehicle driving slowly by, and then stopping, behind the apartment where Moriah was killed. This was one minute after the electronic lock indicated that Moriah opened the apartment door after being dropped off by Strickland.

"This was somebody that was watching [the apartment]," said DATELINE host Morrison. The car's driver, "an obvious person of interest."

The next morning, when police visited Strickland's home, there was a black Jeep Cherokee with a "very elaborate bike rack" parked by his house.
Who did the Jeep belong to? It was not his. It belonged to Strickland's long-time girlfriend, Kaitlin Armstrong.
(Next read the conclusion of our two part series, in which Armstrong disappears, is later found in Costa Rica, and extradited back to Travis County. Read about the interview with her attorney, who goes beyond a "reasonable doubt" defense and says there will be evidence that will exonerate her.)