Get connected with our daily update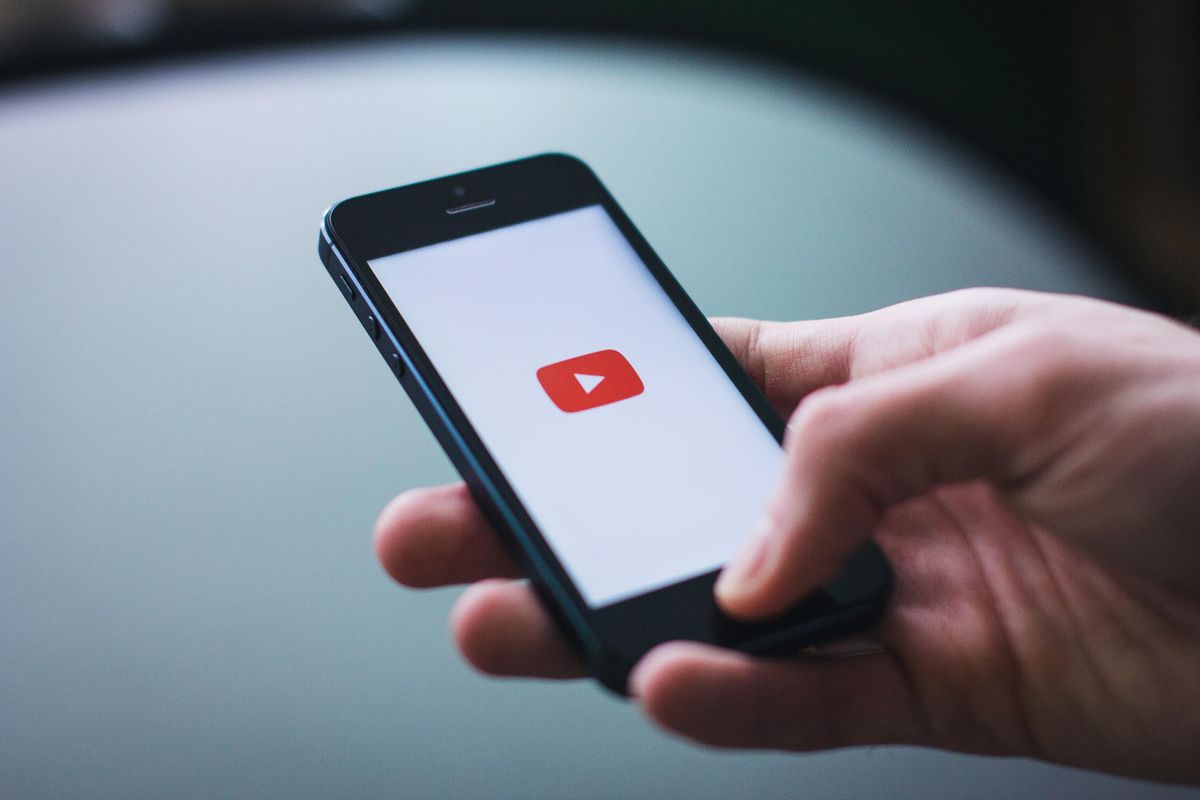 Austin companies are on a rapid success streak.
136 Austin-area companies made Inc.'s 5000 ranking of the fastest growing companies in America. In total, the companies generated $5.3 billion in revenue and added about 16,700 jobs. Local businesses on the list increased from last year when 111 companies secured a spot on the rank.
The crown for the best ranking of an Austin company goes to AdOutreach, which peaked at 60 for achieving a 6,052% growth rate. Founded in 2016, the company offers training and resources for using YouTube ads for business growth.
The company's founder Aleric Heck celebrated its spot on the list that was released this week.
"From the Early Days working alongside my now COO Julia Gordy while we were both still in college, to our first office in Cambridge, MA, our move out to Austin, TX, our first $1 million month, growing our team to 50+ Team Members & Now Ranking in the Top 100 on the INC 5000 2 years in a Row... It has been such an Incredible Journey!" a LinkedIn post read.
Here are the first 10 to make an appearance on Inc.'s ranking:
AdOutreach
Webforce
Homestead Brands
Digital Thrive
Everly Health
Element 26
Boostlingo
Cover Desk
Canopy Management
OJO Labs
The annual list assigned ranks based on percentage revenue growth from 2018 to 2021. To qualify, companies had to earn a minimum revenue in 2018 of $100,000 and $2 million in 2021.
The number one spot went to BlockFi, a New Jersey-based company providing wealth management products for crypto investors.
Crypto saw popularity in Austin in recent years, a trend that led the capital city to become one of the highest-paying cities for a crypto career earlier this year. However, no crypto or blockchain companies in Austin made Inc.'s list and many in the industry have been managing the fallout of the crypto market crash this spring.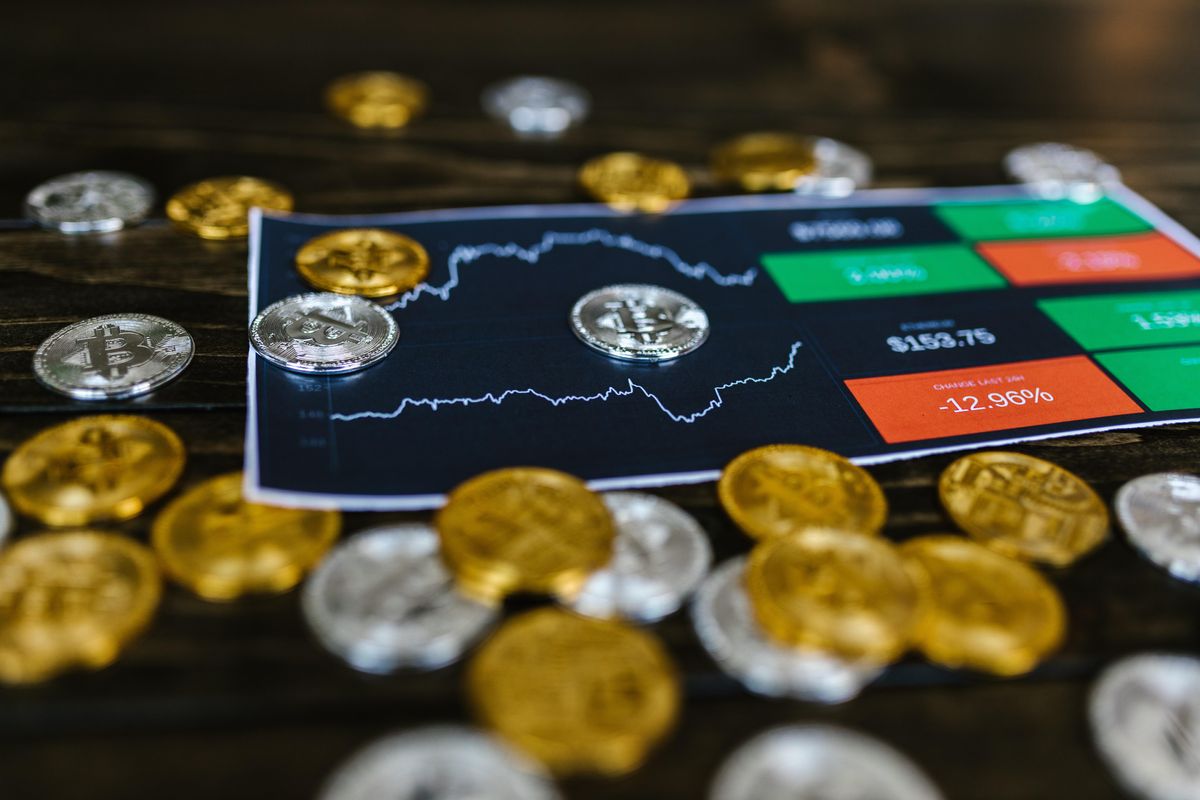 Lately, the crypto market is looking shaky.
The price of bitcoin fell by more than half from its high, the digital currency luna crashed to $0 and a type of so-called stablecoin TerraUSD has been described as dead.
Reporting from the LA Times notes that experts seeing a correlation between traditional markets and the cryptocurrency market is high right now, with plunges in one being followed by a plunge in the other. On Wednesday, stocks had their worst day in more than two years with the Dow Jones Industrial Average falling 1,164 points.
Crypto's volatility has long been questioned, especially after SXSW this year was filled with Web3 enthusiasts and displays.
With 8% of Texans owning Bitcoin and many others involved in the local crypto and Web3 scene, what are they feeling amid the crash?
In a written comment to Austonia, ATX DAO said a positive with the downturn is that "most of the speculative moneygrab type projects get washed out of the market, and the quality projects that deliver real value remain and gather more attention."
The group went on to say it could work to their advantage as they carry out their latest project: a mural at Native Hostel that will have an NFT version. They'll use sales toward donations to HOPE Outdoor Gallery, a local nonprofit that supports artists and creatives.
Meanwhile, Yagub Rahimov, a founder of an Austin-based Web3 company explains that they aren't really impacted by the crash.
Since the company known as Tested Web functions as a Web3 online reputation marketplace, it is utilizing blockchain technology without tokenizing.
"We are a share to earn marketplace. That means that any activity that users have on tested web.com, we will be rewarding," Rahimov said. "Those rewards are coming in the form of rewards points. And every quarter they can opt in to receive either a gift card or a check. We are not issuing any cryptocurrency. That's one of the important elements that I believe we got it right that way."
With recent developments at Tested Web, Rahimov says he "couldn't be happier." After struggling to find tech talent in early spring, he's had a hiring spree in the last 10 days and received a $1 million grant and partnership with Silent Notary, a blockchain-powered validation provider.
But his recent business success aside, Rahimov is noticing what's happening in the markets and predicts that the correlation between the crypto market and traditional one will be broken.
"The way Bitcoin was introduced back in 2009, it was as a reply or response to the 2008 market crash," Rahimov said. "And it really feels like we are in 2007, 2008, actually, early, early days of the market crash. And if it becomes that way, very likely that the winner is going to be those of decentralized parties."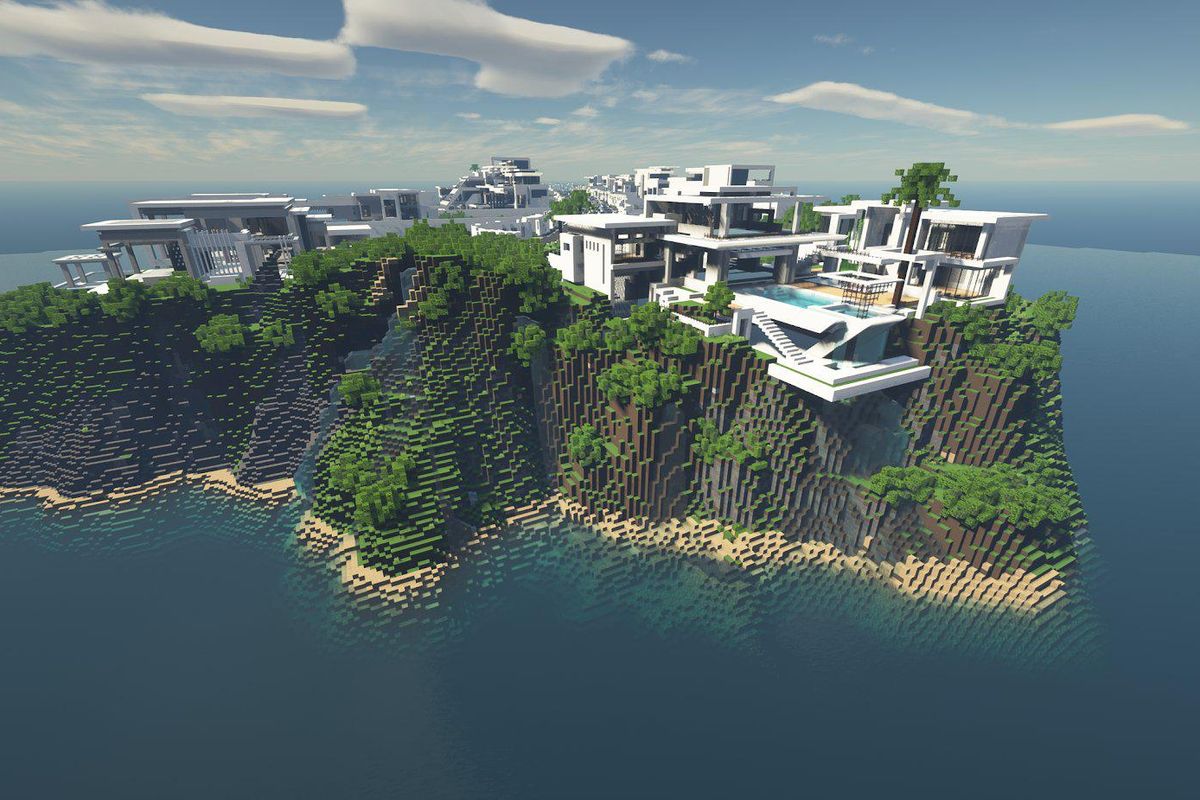 Island life in a luxury villa and riding around on ATVs is a world thousands are creating for themselves digitally through a game known as White Sands.
Started by Austin entrepreneur Adam Hollander, the venture adds to locals getting in on the metaverse, an early stage realm where developers are using virtual reality, augmented reality and other tools for virtual worlds.
According to KXAN, Hollander used $1.2 million of his money for the virtual space where users can take part in activities like hot air balloon rides, paintballing, stand up comedy and more.
GM...\n\nI LOVE my pink ATV! \n\nHere is me riding around @whitesandsgame \n\nENJOY.pic.twitter.com/BResPCpnU8

— Blockchain Brown (@Blockchain Brown) 1648985235
Users can build on plots of land via Minecraft. Three thousand of those plots were granted to users through NFTs, or digital collectibles known as non-fungible tokens, and sold out quickly, with the value rising up 50%.
A couple of weeks ago, Hollander posted about how the initial land sale raked in 1,500 ETH, which is equivalent to $4 million.
KXAN also reports that White Sands raised millions without investor money and will put up luxury villas for sale, after which it expects to raise $4 million.
Gamification is a key feature of the metaverse, which Hollander knows well having served as Microsoft's gamification director from 2015 to 2017. Before becoming co-founder of White Sands at the start of the year, Hollander was involved in other technology ventures, including Hungry Wolves, a collection of 6,000 randomly generated wolves prowling the Ethereum blockchain.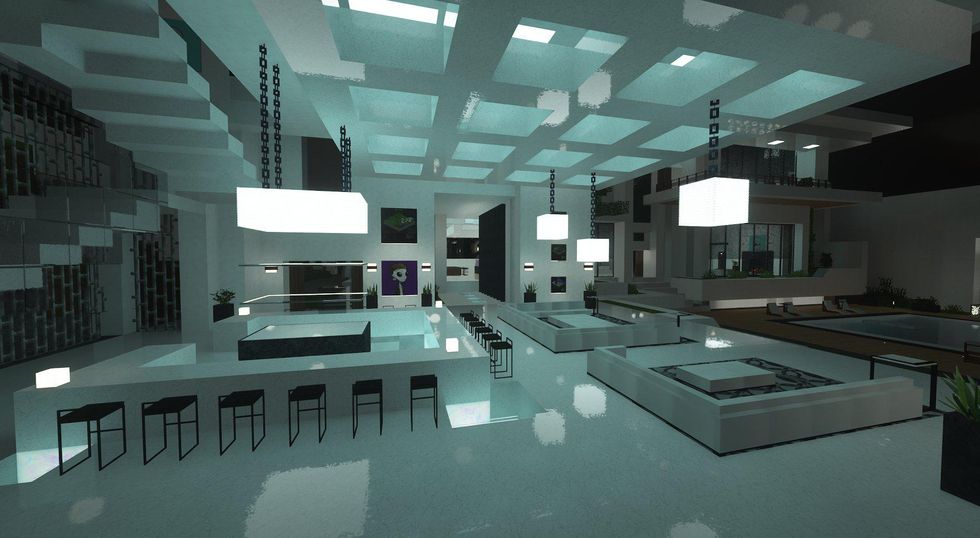 (White Sands Game/Twitter)
In a recent interview with FOX 32 Chicago, Hollander explained the value of this burgeoning real estate.
"One day you might be playing virtual golf, the next day you want to save a princess from a dragon, the next day you might hold a business meeting and at the end of the day, you're going to need a place to come home to at the center of the heart of this ever-expanding, open and interconnected metaverse," Hollander said.