Get connected with our daily update
One of Austin's oldest and most historic venues is resurrecting with the goal of reinvigorating Austin's pandemic-battered live music scene.
The Austin Planning Commission voted on Tuesday to move forward with a redevelopment plan that would bring the Austin Opera House back to life, adding housing, a music history museum and retail space around it.
Originally part of the old Terrace Motel in the 1950s, The Austin Opera (or "Opry") House has seen better days. It was revitalized by Austin music legend Willie Nelson in late 1975 and celebrated cultural virtuosos like Etta James, B.B. King, Tina Turner, Stevie Ray Vaughn, and of course the red-headed stranger himself, on stage throughout the 1980s.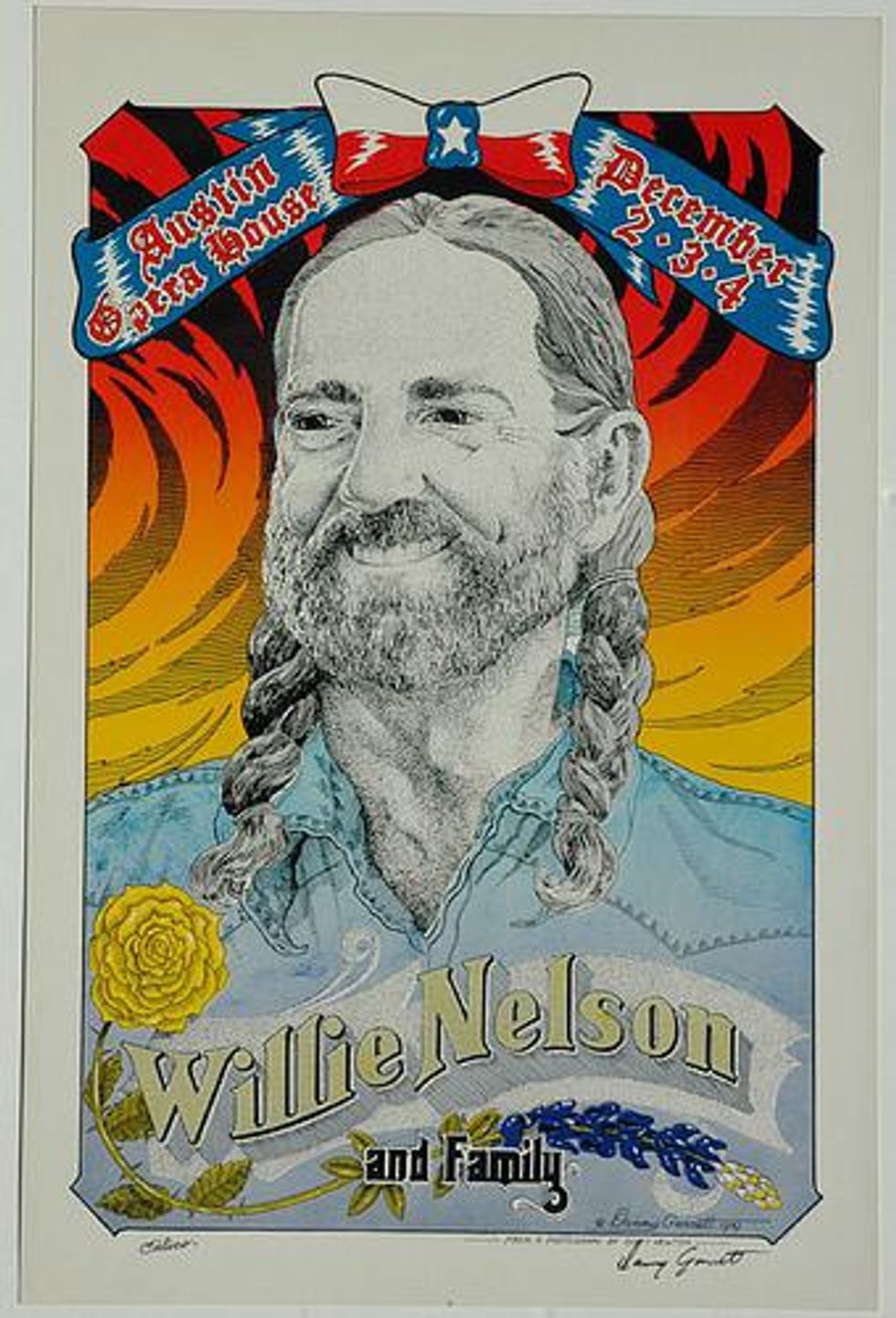 (Jerry Garcia's Brokendown Palaces)
Now, the Opera House, 200 Academy Drive, is headed for a new chapter: property owner Spearhead Academy Ltd. is on a mission to turn the 4.6-acre South Congress lot and adjoining Arlyn Studios into a redevelopment with 120 housing units, office, retail and restaurant spaces that surround the 17,500-square-foot Opera House.
The project would put much-needed housing back into Austin's urban core, though residents and planning commissioners have raised concerns that the development could overcrowd the area.
But there's a plan in place to avoid that—project officials said multifamily housing, a courtyard and an underground garage will separate the existing neighborhood from the new one. The new space will also make the city more walkable, directing foot traffic down Music Lane.
The City recommended removing the site from the Fairview Park Neighborhood Conservation Combining District, moving it into mixed-use zoning and limiting the building height to 40 feet, which still needs to be cleared through city council.
Those three giant spuds that adorn the roof of Couch Potatoes, 10500 N Interstate 35 Frontage Road, are moving from their eye-catching highway spot to COTALAND, the Circuit of the America's new amusement park.
The move started Friday morning by Austin-based Matriarch Metalwork, who will handle the move of the 34-foot long, 22-foot tall statue. The potatoes will be on display at the park on Oct. 22.
Opening in summer 2022, COTALAND will have more than 18 rides—three of them rollercoasters—and officials say they'll have more announcements coming in early 2022.
"We are thrilled our 'Couch Potato' will stay in Austin and better yet, at COTA's new amusement park—where they will be viewed and enjoyed by thousands of guests throughout the year," co-owner of Couch Potatoes Brian Morgan said.
In addition to the new space, the couch potatoes are getting a makeover—a new sofa that will allow the statue to move more freely among the grounds. The gigantic old sofa officially needs a new home and interested parties should email bigmove@austincouches.com.
COTALAND is a fitting home for the "largest sofa in Texas," possibly the world but "it's hard to get the Guinness book people out to see it," as it was designed by a retired amusement park designer.
An Austin staple, the statue sat on southbound I-35 for eight years between Austin and Round Rock city limits. The sign includes three potatoes—one for each of the furniture store founders.
You've probably heard of tetrahydrocannabinol, the active compound in cannabis, and CBD, the non-intoxicating relative of THC, but there's a new psychoactive chemical compound in town: Delta 8.
Delta 8 is the legal "little brother" which exhibits lower psychotropic potency than the commonly known THC, Delta 9. Most smoke shops and gas stations in the Austin area have been carrying the revolutionary new product for anywhere from six months to a year, to immense success.
Green Herbal Care owner Oz Millman said his store originally started out selling just CBD but adding Delta 8 to the shelves earlier this year has changed the direction of the business.
"When we started selling Delta 8, immediately after like two or three months, the majority of the sales became Delta 8—like 90%," Millman said. "CBD is way less popular than before, I guess more people like to get high."
​How is it legal?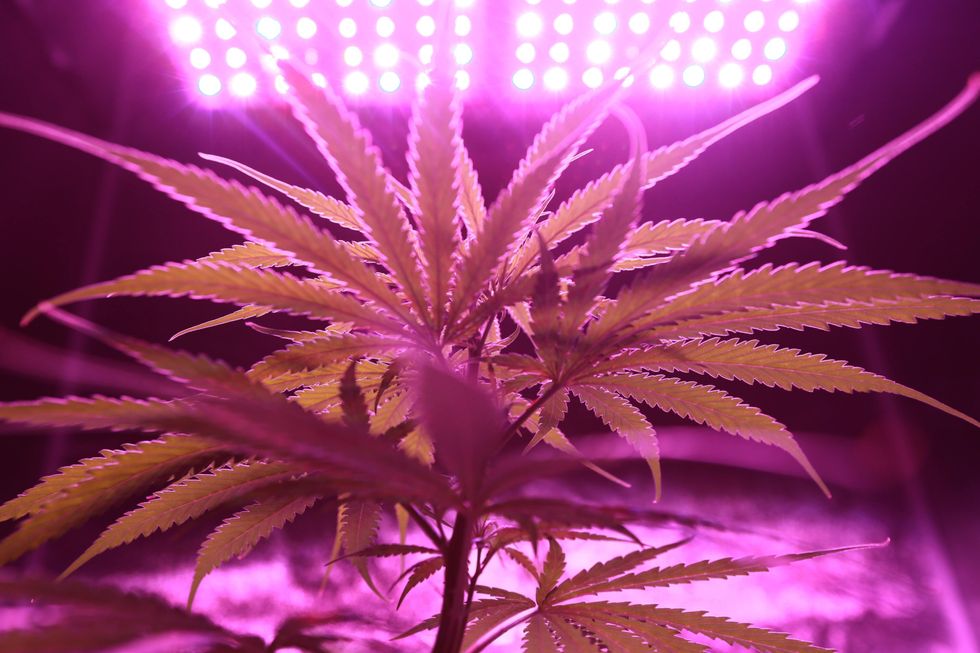 When the 2018 Farm Bill passed through Congress, it legalized all parts of the hemp plant and its hundreds of compounds for the creation of products under 0.3% THC. Products sold with more than 0.3% Delta 9 or the much less common Delta 10 are still prohibited.

Delta 8 occurs naturally in hemp in very small amounts, around 1%, and is extracted from the plant. Delta 8 is usually extracted and converted through a chemical process from CBD since it is so scarce. "It's the same in nature but in a bigger amount, so it's not something synthetic," Millman said. "You get a lot of the health benefits of CBD."
After two years of legality, you can find Delta 8 in most smoke shops, gas stations and sometimes even grocery stores. It is sold in a wide variety of forms: pre-rolls, flower (pieces of the plant itself), gummies, vapes, candy, capsules and tinctures.
What makes Delta 8 popular?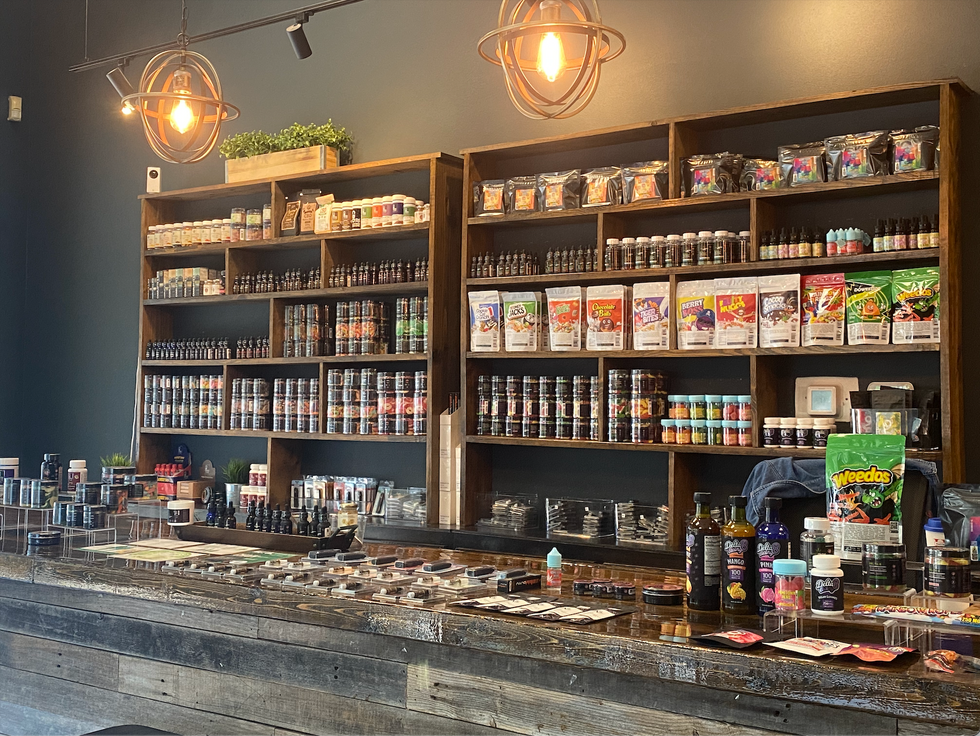 Green Herbal Care, 5601 Brodie Lane, sells an array of Delta 8 and CBD products. (Laura Figi/Austonia)
In part, because it's a legal way to get high, Millman said, but Delta 8 also has antiemetic, anxiolytic, appetite-stimulating, analgesic, anti-inflammatory and has neuroprotective properties according to the Mayo Clinic and dispensary Delta 8 Austin. The "high" users get from Delta 8 often results in less paranoia and you can get it in the same forms as Delta 9 THC.
"A lot of people prefer it because they don't get the bad side effects of Delta 9," Millman said. "The great thing about it is it's completely legal and people can order it online."
After hearing about Delta 8 from a friend, 23-year-old Logan Wolfgang said she prefers smoking it to THC because it gives her a baseline calm and doesn't set off her schizophrenia.
"Delta 8 is just so much easier to access and it's cheap and legal," Wolfgang said. "I'm less worried about getting caught with it."
Self-proclaimed "pothead" Rich M., a local bar manager who asked his last name not be used because of the stigma around marijuana, has been smoking weed for around 20 years and has tried Delta 8 a few times. Lately, he said he's been drinking sodas that contain Delta 8 mixed with pre-workout, which he says help him focus on menial tasks. Rich says he has a lot of friends who enjoy Delta 8 but he hasn't been fully converted.
"All my friends are potheads but I think I'm the only one that still reliably uses my THC vape," Rich said. "The problem with Delta 8 is the sodas have been anywhere from like 'I barely feel it,' to like 'I am high for like hours.'"
​What are the risks?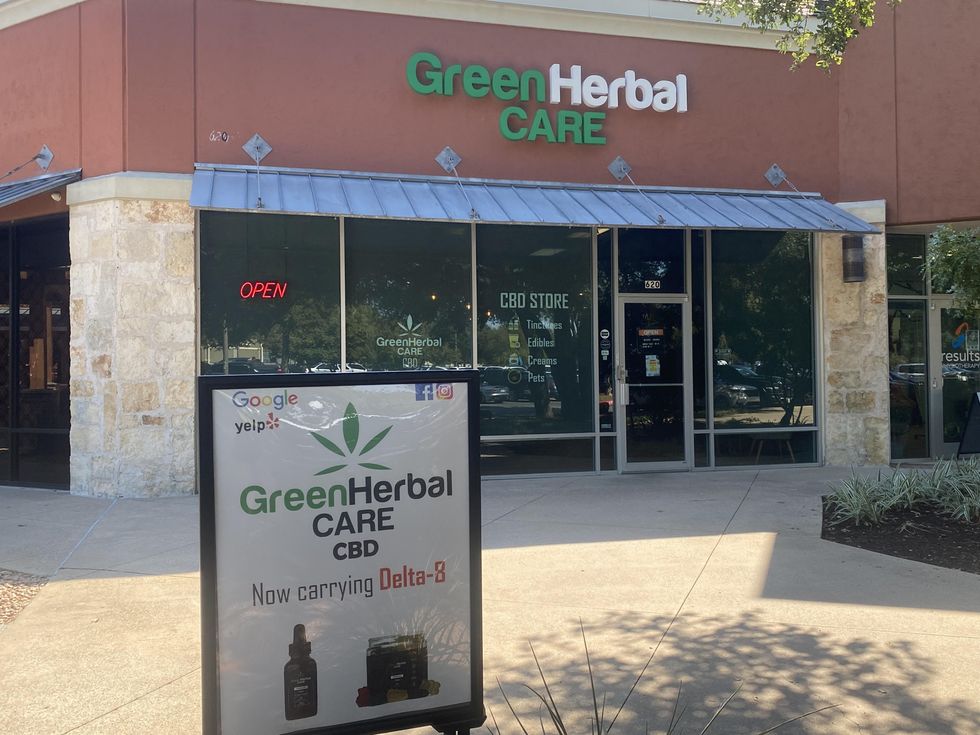 Rich and Millman see one main problem with Delta 8 that could potentially be solved by full legalization: lack of regulation.

Transparency is a problem, according to Millman, who said, unfortunately, it falls on the customer to be careful who to source Delta 8 from. Some products could be contaminated or contain heavy metals and on top of that, there is no age restriction to buy it, though Millman chooses to sell it only to people 21 and older.
Both parties are hoping for legalization, which they say would ideally make it safer to buy, consume and use reliably. Rich isn't too worried about it being bad for him, though he said he doesn't like the uncertainty. For now, he said he's going to stick to what he knows and take a break from Delta 8.
"I'm all for legal legalization, or decriminalization of everything—I think that it's crazy that it's not here," Rich said. "Having it legalized and regulated is like a good thing but they're not going to touch this with a 10-foot pole unless they just make it illegal, so it's just going to continue to exist in this limbo."
Wolfgang says she did her research and hopes for legalization, but as far as she's concerned, it's better than smoking cigarettes or regular flower.
"I would quicker smoke Delta 8 more than I would smoke spice," Wolfgang said. "The ease of access, how it seems better than synthetic weed and things like that. I think that it'll probably stick around for a bit, especially while it keeps being legal and typical weed (isn't)."
From Your Site Articles
Related Articles Around the Web
(Pixabay)
Heads up Austin, festival season isn't over yet and coming up on the calendar is the first annual Texas Hemp Harvest Festival, which was approved today for its mass gathering permit by the Travis County Commissioners Court.
The hemp-celebrating festival will be held at Carson Creek Ranch on Oct. 23. The festival is organized by CBD company Sweet Sensi CEO and founder Greg Autry with the mission of creating "a place for all Texans to come together," according to its website.
A family-friendly festival put on by hemp processors, manufacturers and retailers, Texas Hemp Harvest Fest said it will have live music, food trucks, alcoholic drinks, vendors, games and fun for everyone involved.
Autry, who has been growing hemp for 25 years, has been running Sweet Sensi for five years where all the products are made in the Austin warehouse "from seed to sale." Sweet Sensi also packages every product in compostable, reusable and recyclable packaging.
The festival will be held to the same COVID safety guidelines as Austin City Limits Festival: attendees must show proof of vaccination or a negative COVID test acquired within the last 72 hours. Attendees will also be subject to a temperature check.

According to the Travis County fire marshal, this is the first mass gathering permit that has been approved since the beginning of the pandemic. Austin's COVID situation is improving—Mayor Steve Adler said "I think we're going to be OK," in response to concerns for ACL—the seven-day moving average in Travis County has moved down to 27 COVID cases per day and went back down to stage 4 guidelines in late September.
Since the permit is conditional, Travis County officials will be on-site to make sure the festival heeds guidelines during setup. The permit was recommended for approval by the Travis County traffic management team, sheriff's office and Austin Public Health.