Get connected with our daily update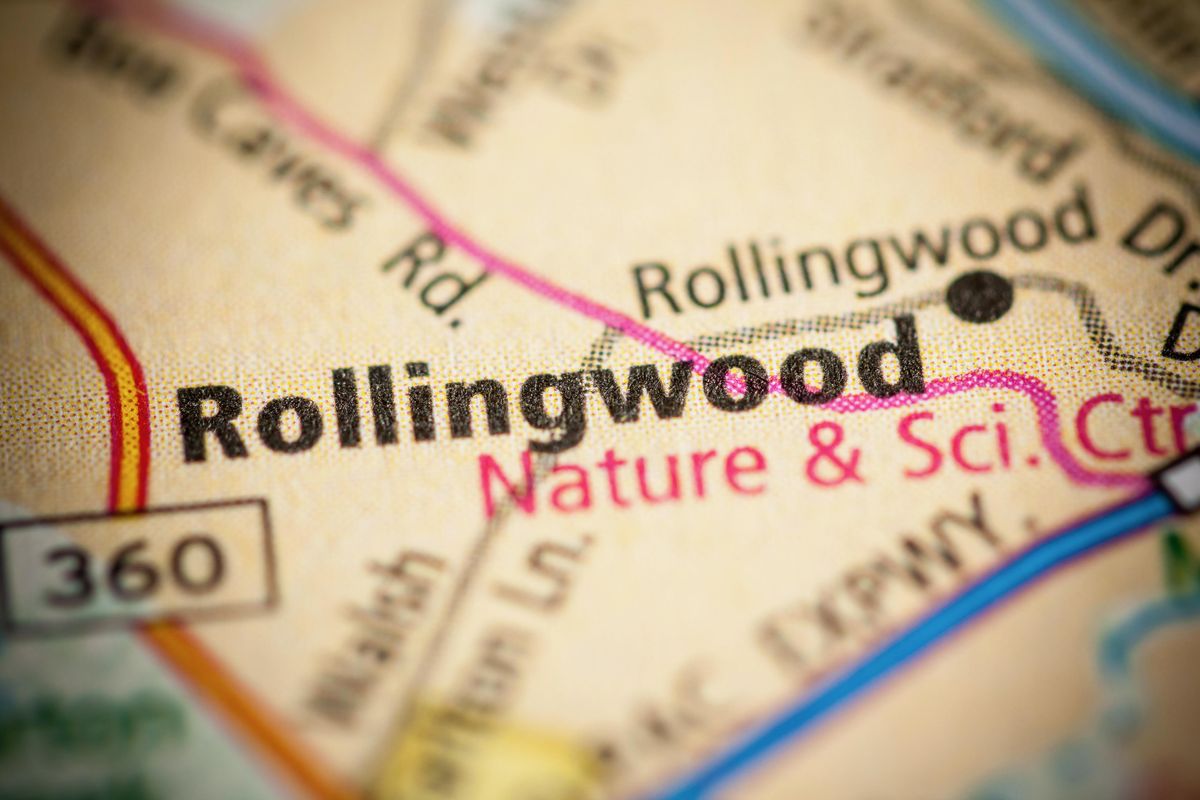 Shutterstock
Three Austin neighborhoods have landed on a ranking of best places to raise a family in Texas.
The Niche.com ranking looks at multiple factors, including public schools, cost of living, crime and safety, diversity, outdoor activities and walkability.
Rollingwood
"Rollingwood is in Travis County and is one of the best places to live in Texas. Living in Rollingwood offers residents a rural feel and most residents own their homes. In Rollingwood there are a lot of restaurants, coffee shops, and parks. Residents of Rollingwood tend to lean conservative. The public schools in Rollingwood are highly rated."
West Lake Hills
"Living in West Lake Hills offers residents a rural feel and most residents own their homes. In West Lake Hills there are a lot of restaurants, coffee shops, and parks. Residents of West Lake Hills tend to have moderate political views. The public schools in West Lake Hills are highly rated."
Brushy Creek
"Living in Brushy Creek offers residents a sparse suburban feel and most residents own their homes. In Brushy Creek there are a lot of coffee shops and parks. Many families live in Brushy Creek and residents tend to lean conservative. The public schools in Brushy Creek are highly rated."
Here's a look at the top 20:
1. Cottonwood Creek South (DFW)
2. Cinco Ranch (Houston)
3. The Woodlands (Houston)
4. Coppell (DFW)
5. Southlake (DFW)
6. Rollingwood (Austin)
7. Canyon Creek South (DFW)
8. Fulshear (Houston)
9. University Park (DFW)
10. Timberbrook (DFW)
11. Heights Park (DFW)
12. West Lake Hills (Austin)
13. Frisco (DFW)
14. Spring Valley Village (Houston)
15. Arapaho (DFW)
16. Flower Mound (DFW)
17. Murphy (DFW)
18. Kingwood Area (Houston)
19. Brushy Creek (Austin)
20. Sugar Land (Houston)

Click here to see the complete list and read about the methodology on Niche.com.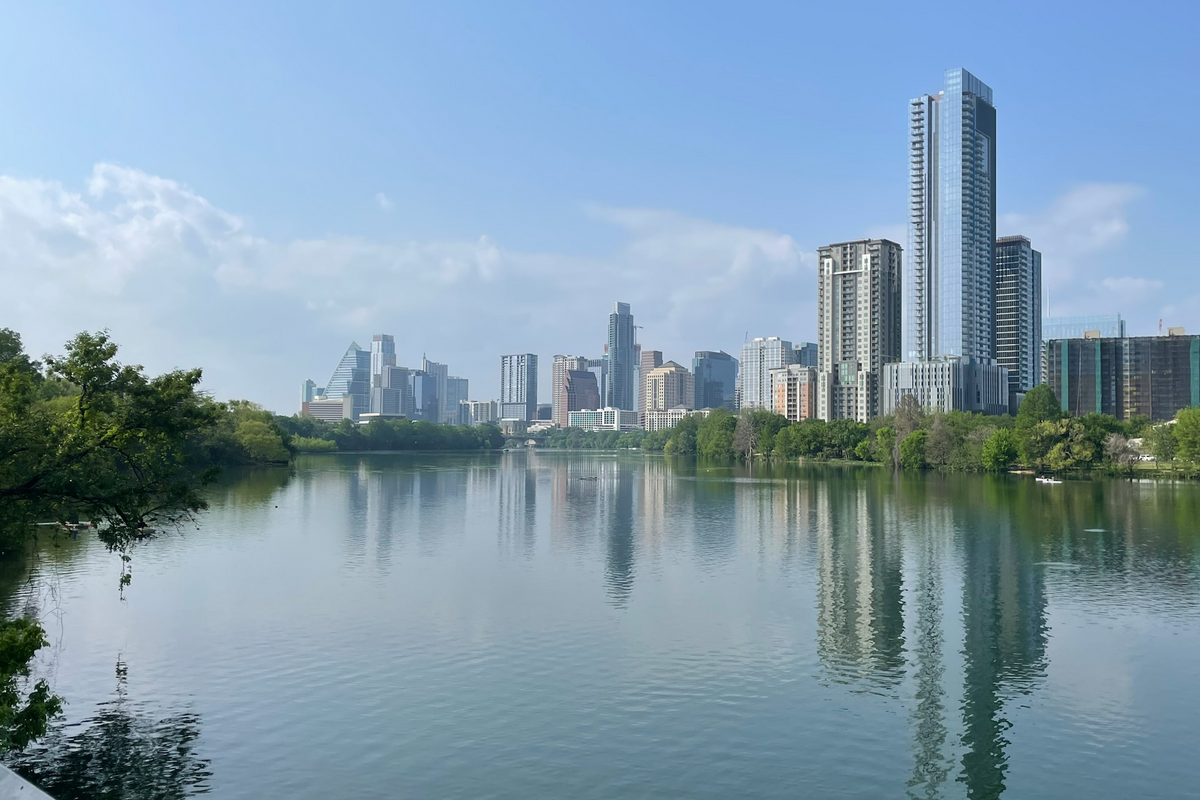 We've all heard it before, 'Austin isn't what it used to be,' despite residents complaining about their beloved city morphing since the 1880s. However, that's not to say Austin hasn't changed.
With expansive population growth, new businesses steadily flowing in, celebrities snapping up local property and constant new development, Austin is making its way through some growing pains.
Here are some of the parts of the city longtime Austinites gripe about and newcomers don't notice.
South Congress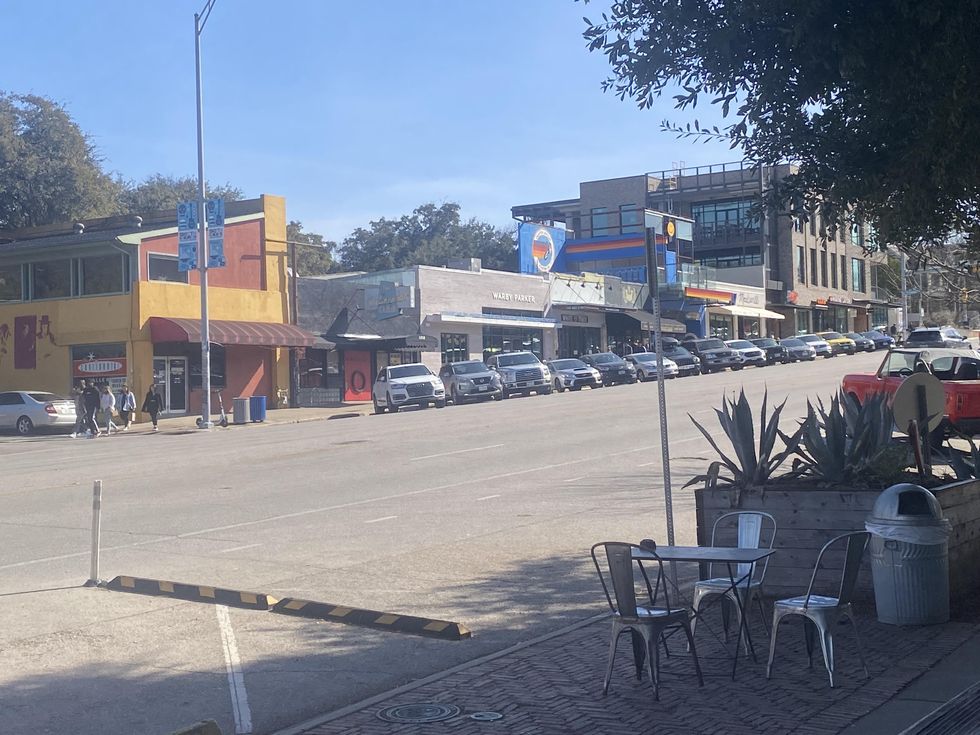 (Laura Figi/Austonia)
From its origins as a pseudo-red light in the 1990s to its emerging identity as a luxury shopping center and tourist destination, South Congress has been the epicenter of change in Austin. While many legacy businesses—think Prima Dora, Güero's Taco Bar and The Continental Club—are still operating, it has also seen its fair share of closures since the pandemic: Most recently, Lucy in Disguise with Diamonds announced it would closing.
the south congress area is raising my blood pressure

— woman (@fiorellino__1) August 6, 2022
For each closure, there has been a handful of new openings, namely along Music Lane, which was completed in spring 2020. The new strip has brought crowds to luxury stores and restaurants that are typically reserved for the likes of The Domain, like designer brand Hermès, social club Soho House and luxury perfumery Le Labo. One person's sadness about the change is anothers excitement.
High-rise towers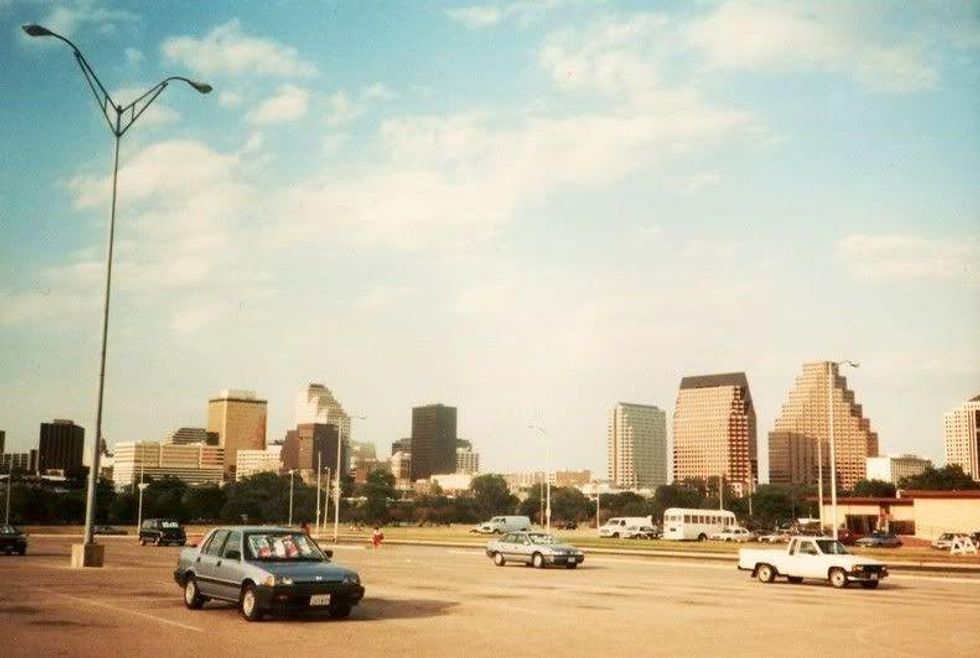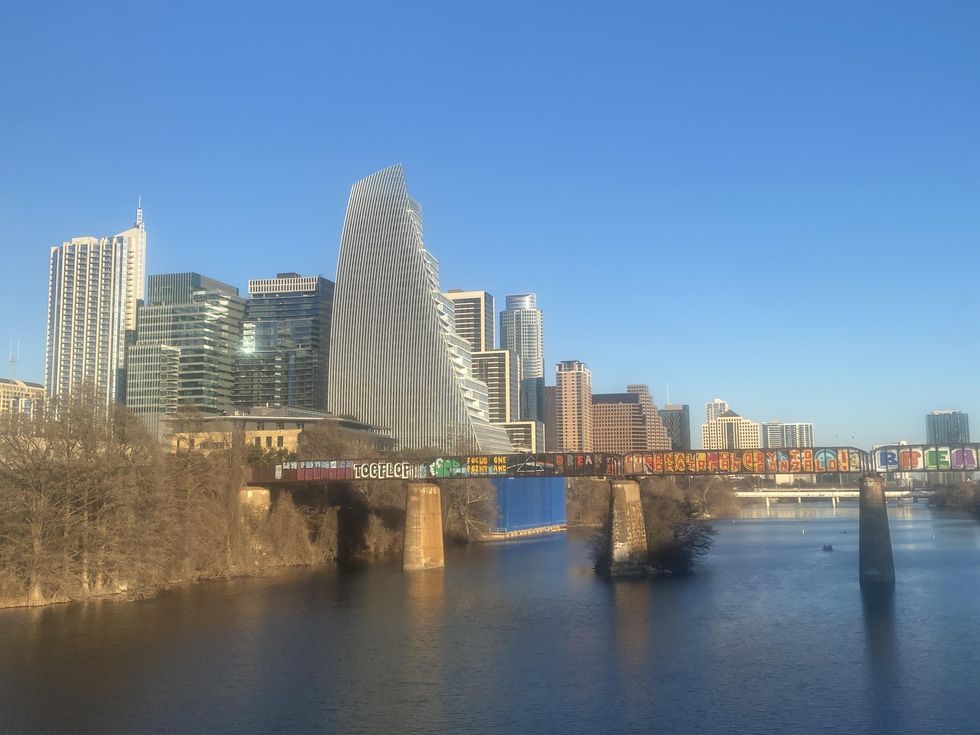 Since 2019, Austin has added 32 new buildings to its skyline, with another 28 under construction and yet another 25 in the proposal stage according to a June Downtown Austin Alliance report. In the words of the antique Austin-American Statesman in 1936, "Rip Van Winkle would have rubbed his eyes in amazement," upon seeing the difference just 10 years can bring to the skyline.
While newcomers, especially tech executives, look forward to moving into the newest high rises, they mean big changes for long-time Austinites. The new towers mean the closure of Rainey Street favorites, as well as the 4th Street Warehouse District.
Making restaurant reservations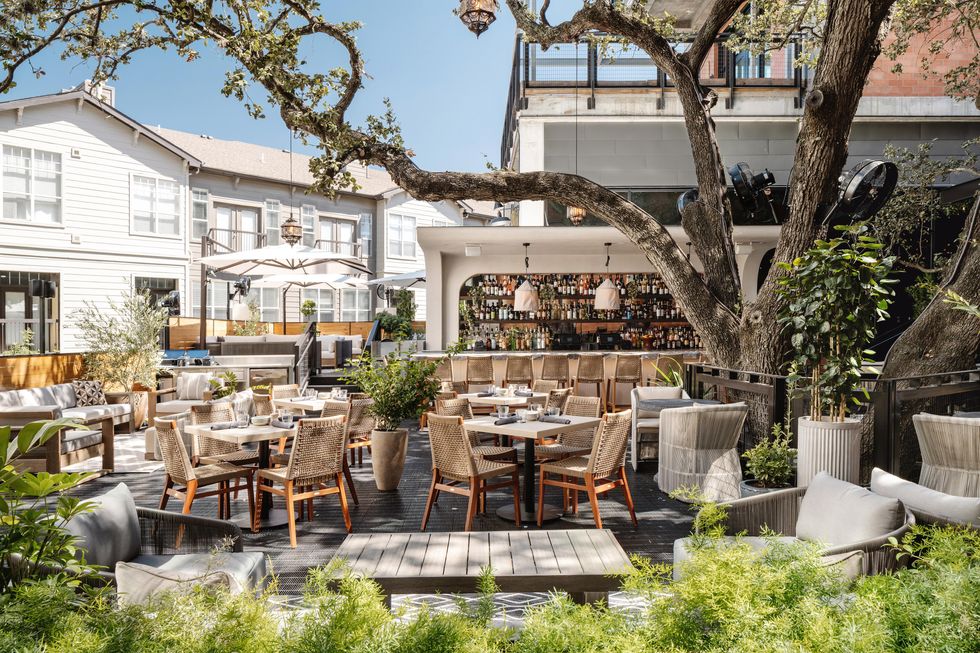 (Aba)
One of the most universal complaints about the 'new' Austin, from locals and visitors alike, is the need to make a reservation at most restaurants in town. This is a big change for locals that have lived here most of their life—you rarely had to make reservations pre-pandemic. And while this isn't loved by newer Austinites, it's the norm they know.
While you can still find walk-in options—think Lou's, Taquero Mucho, Magnolia Cafe and Terry Black's Barbecue—most restaurants with two or more dollar signs on reservation sites like Resy are likely to require a reservation… likely a month or more in advance.
According to
Open Table,
some of the hardest places to get a reservation are celebrity hotspot Aba, James Beard Foundation Award-winning restaurant El Naranjo, Lady Bird Lake rooftop bar P6, sushi restaurant Uchi and farm-to-table restaurant Emmer & Rye. You'll need to break out your calendar for those.
The Domain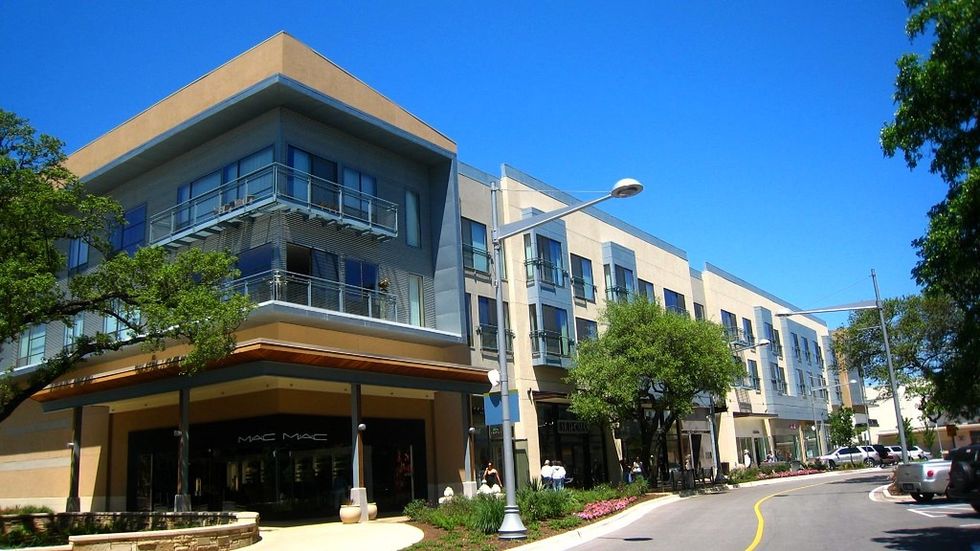 (Peter French/CC)
This massive development in North Austin is the go-to stop for luxury brands like Gucci, Anthropologie, Louis Vuitton, Tiffany & Co. and Restoration Hardware. Split into two sides: The Domain and Domain NORTHSIDE. Originally opened in 2007, The Domain has changed drastically in its 15 years of business and is often called Austin's "second downtown" but that still doesn't change the fact that it still feels like a new area to longtime residents.
Smart City
apartment locator Maddie Hastings
said she doesn't often lease locals at The Domain, mostly people from out of town, and when she does, they don't typically stay more than a year. Still, for newcomers, it's a fun development to work, eat and play.
Austin FC vs. UT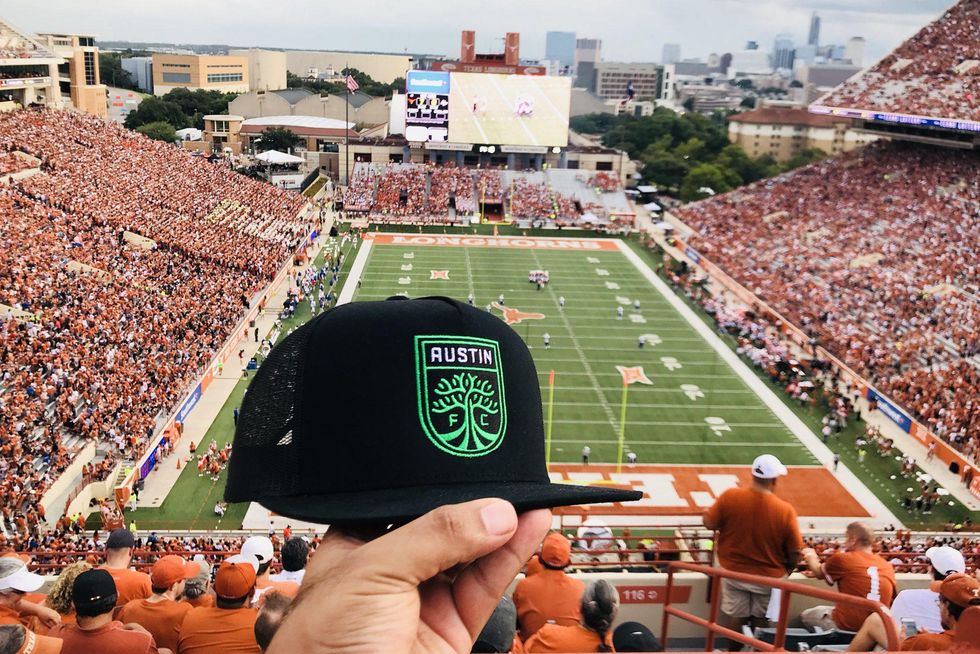 (Jay Torres)
Verde has yet to stamp out that burnt orange cult following in town. Austin FC has gained a steady following despite only being on its second MLS season, but the University of Austin has strength in numbers from the hundreds of thousands of Longhorns who have graduated from the famous school living both in and outside of Austin.
Longhorns fans are often older Austnites or those that have graduated from the school. But for newer Austnites, they don't have a connection to the school and are instantly welcomed into the diverse and fresh MLS team.
That said, Austin FC and Longhorn fans seem to be peacefully coexisting, with part-owner and UT alum Matthew McConaughey saying "the more, the merrier."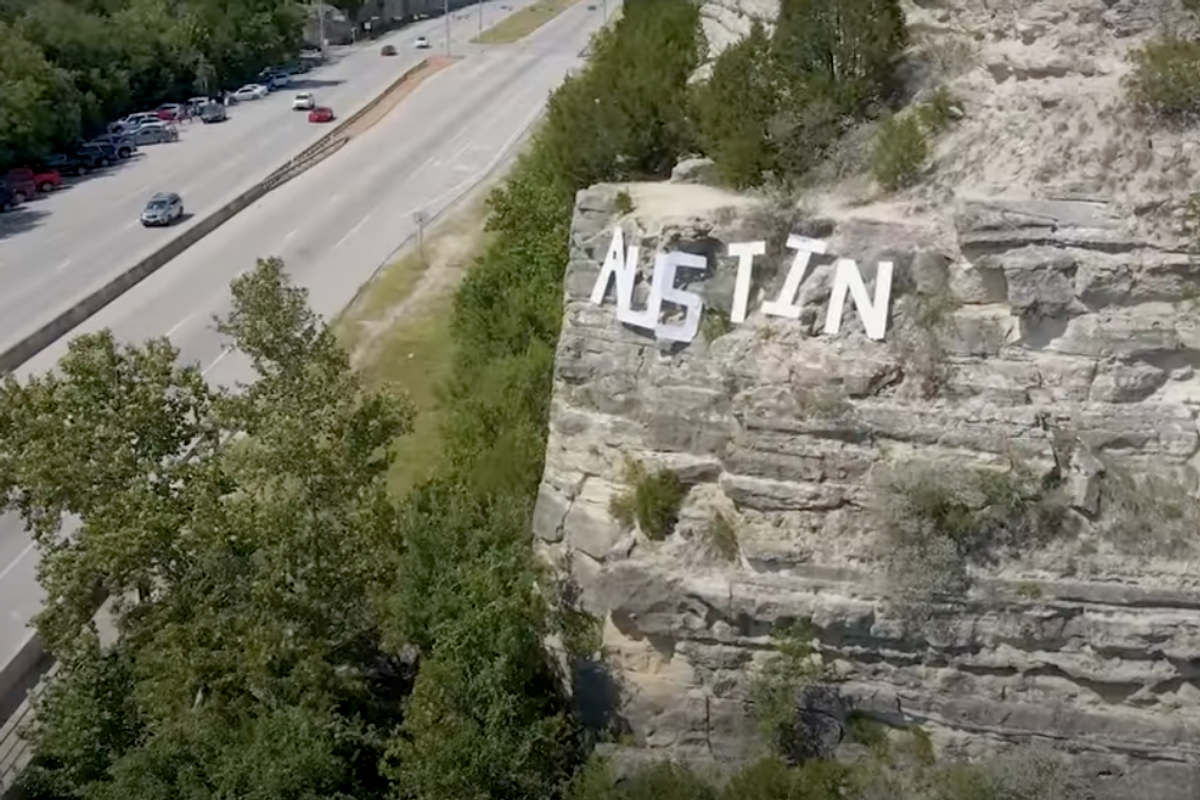 Austin never looked more like Los Angeles as onlookers from the Pennybacker Bridge could see six white letters spelling out "Austin," similar to the iconic Hollywood sign, earlier this month.
The DIY project was the work of YouTuber Blake Messick. In a YouTube video, he shares his process of making the letters and how he and his friends got it up a cliff.
Since some say Austin is the Los Angeles of Texas, Messick took it upon himself to add a bit of LA. While not from California himself, Messick acknowledges locals are not fans of the Californian comparisons but said he just likes the sign.
"I say we take the coolest things from every city and start building it here in Austin," he said. "Yes, our rents are going up, yes, everything is getting really expensive and it's really hard to live here, but we might as well make the most of it."
Over the course of two days, Messick used his little engineering knowledge from college and $300 to build the 7-foot letters. Then after scouting the area, he gathered his buddies to hike the letters up the cliff in the middle of the night.
Hours later, the group drenched in sweat had properly secured the letters using wire to tie around rocks. The group employed a makeshift security system with a sign and camera to avoid any vandals.
The sign was up for three days before the group took it down.
"It looks like a couple of 20-year-olds on a limited budget did it—but they did, that's the truth," Messick said.