Get connected with our daily update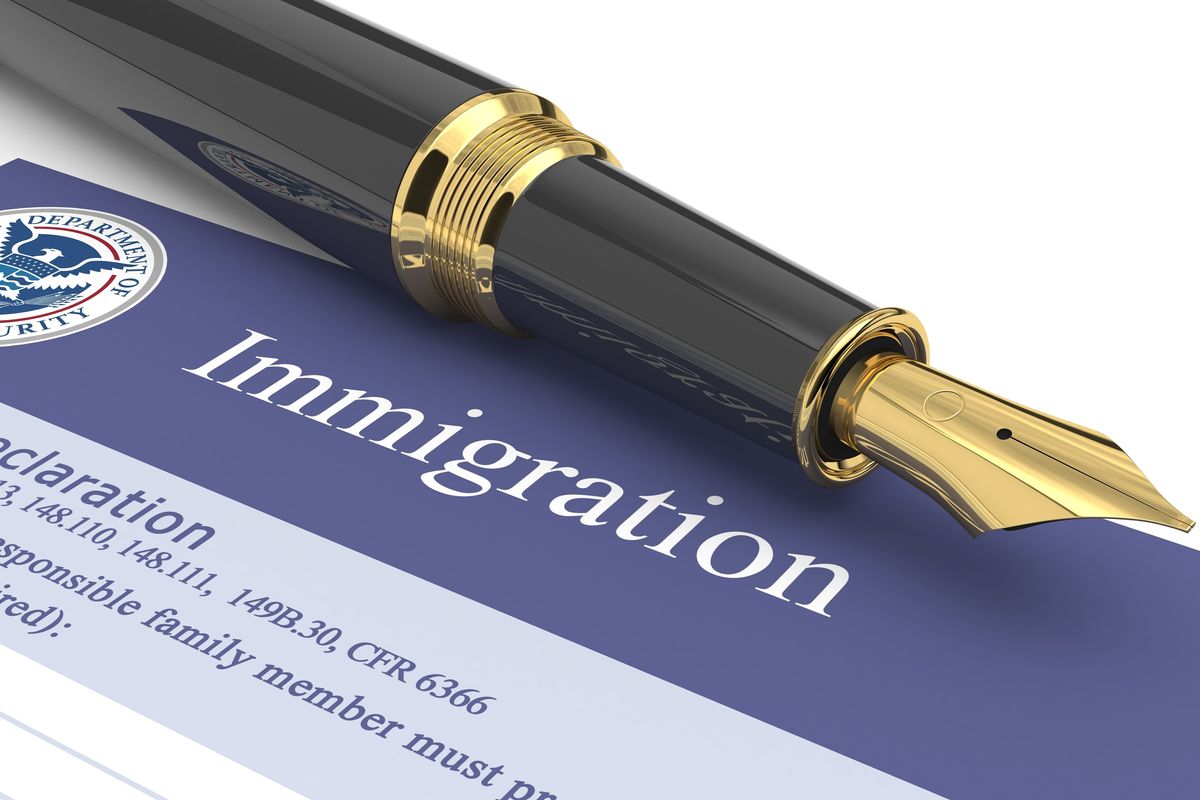 (Shutterstock)
Local immigration advocates expect that, very soon after President-elect Joe Biden is inaugurated on Jan. 20, he will begin overturning federal policies implemented during the Trump administration. And then they expect demand for immigrant legal services in Austin to jump.
"We should see an immediate influx," said Justin Estep, director of immigration legal services at Catholic Charities of Central Texas.
In particular, Estep and other local advocates expect Biden to reinstate Deferred Action for Childhood Arrivals, or DACA, which allows certain undocumented individuals who were brought to the U.S. as children to receive a renewable two-year period of deferred action from deportation and become eligible for a work permit.
The Trump administration attempted to stop the program, prompting the U.S. Supreme Court to rule in July that it must be reinstated. However, the Department of Homeland Security then announced that it would reject all requests associated with DACA and limit the period of renewed deferred action to one year.
Once in office, Biden will be able to overturn the Trump-era changes relatively easily, with a memo, said Sarah Pierce, a policy analyst at the Migration Policy Institute.
For many Austinites, this will be a welcomed change.
Nearly one in five city residents is foreign-born, according to the U.S. Census Bureau, and the Austin-Round Rock metro has the 19th largest population of unauthorized immigrants in the country, according to a 2019 report from the Pew Research Center.
"We absolutely expect there to be some changes that make things easier for our clients," said Robert Painter, managing attorney for American Gateways, which provides immigrant legal services to low-income residents in Austin and San Antonio.
Both Painter and Estep expressed optimism that other policy changes—especially around the asylum seeking process—would come with the new administration.
But Pierce said they may be disappointed.
In particular, Trump's "Remain in Mexico" program, which allows U.S. border officers to send non-Mexican asylum seekers to Mexico as they await a ruling on their immigration claim, will be harder to undo.
Immigration was the Trump administration's top policy priority, Pierce explained. As such, his appointees helped transform the federal immigration landscape over the last four years, using multiple bureaucratic tools to "layer" policies—and making them harder to undo
"It's genius," she told Austonia.
The Biden administration, as a result, has its work cut out for it when it comes to immigration policy—not to mention managing the federal COVID response and addressing the economic fallout of the pandemic.
"Immigration will not even be in their top five priorities," Pierce said. "There's so much more going on in the country, and also immigration has never been a politically beneficial issue for the Democrats to pursue."
Despite this, she expects there to be an increase in the number of migrants crossing the U.S.-Mexico border come January.
"This is a business opportunity," she said, adding that smugglers pay attention to policy changes.
Painter expects to see an increase in local demand for certain legal services, such as asylum claims, that were effectively non-starters under the Trump administration. He is also looking forward to more stability in federal immigration policy.
"It can change day-to-day," he said of the bureaucratic layering that Pierce observed, which made his clients' cases more complex.
But until Biden is in office, there is little Painter can do for his clients other than encourage them to think through their immigration status and prepare any relevant paperwork.
"The thing that we want to emphasize to all of our clients is there is no Biden administration yet," he said. "People have to be patient."
The Supreme Court permanently barred the Trump administration from abruptly rescinding DACA, the program that has protected Dreamers from deportation for the last eight years.
Chief Justice John Roberts, who has recently taken up the mantle as the court's swing vote, sided with the four liberal justices and authored the majority opinion. However, the court did not make a decision on the legality of DACA but instead focused on whether the way the Trump administration chose to do it violated federal law.
"We address only whether the agency complied with the procedural requirement that it provide a reasoned explanation for its action," Roberts wrote. "Here the agency failed to consider the conspicuous issues of whether to retain forbearance and what if anything to do about the hardship to DACA recipients. That dual failure raises doubts about whether the agency appreciated the scope of its discretion or exercised that discretion in a reasonable manner."
Texas Attorney General Ken Paxton, who is litigating a battle over the program's legality in the federal court for the Southern District of Texas, swiftly attacked the decision on Twitter.
Attorney General Ken Paxton Issues Statement on #SCOTUS Upholding DACA Program | Read a copy of the opinion here ➡️… https://t.co/lP8FiKPmPJ

— Texas Attorney General (@Texas Attorney General) 1592491952.0
The decision ended a nearly three-year battle over whether the Trump administration's move to abruptly end the program was "arbitrary and capricious" and therefore violating federal administrative law.
However, Justice Clarence Thomas wrote in dissent that the decision gave a "green light" for fighting future legislative and policy battles in the courts rather than "where they rightfully belong"—Congress and the executive branch.
"Today's decision must be recognized for what it is: an effort to avoid a politically controversial but legally correct decision," Thomas wrote. "The court could have made clear that the solution respondents seek must come from the legislative branch."
The Obama administration created the Deferred Action for Childhood Arrivals program by executive order after giving up on Congress' ability to do so via legislation. The program allows people brought to the U.S. illegally as children to apply for temporary protection from deportation and issues them a temporary work permit. The protections last for two years and are renewable.
Around 700,000 people in the U.S. are currently protected by DACA, but it does not offer a path to citizenship. According to federal statistics, approximately 107,000 DACA recipients currently live in Texas.
The Supreme Court's decision eliminates almost any chance that a decision on the program's legality would be made before the November election.