Austonia AM
100% Austin news, info, and entertainment, straight to your inbox at 6 a.m. every morning.
In five minutes, you're fully informed and ready to start another great day in our city.
Get connected with our daily update
Hot Girl Summer, a term popularized by Texas-raised rapper Megan Thee Stallion in the summer of 2019, is back as vaccinated Austinites take to their newfound freedom and return to the dating scene in what is being called Shot or Vaxxed Girl Summer.
For context on the cultural phenomenon of "Hot/Shot/Vaxxed Girl Summer," Megan explains it herself: "It's just basically about women—and men—just being unapologetically them, just having a good-ass time, hyping up your friends, doing you, not giving a damn about what nobody got to say about it," she has said.
That's exactly the energy that Austin will embody as things continue to open up, says 26-year-old North Austinite Aysia Jackson.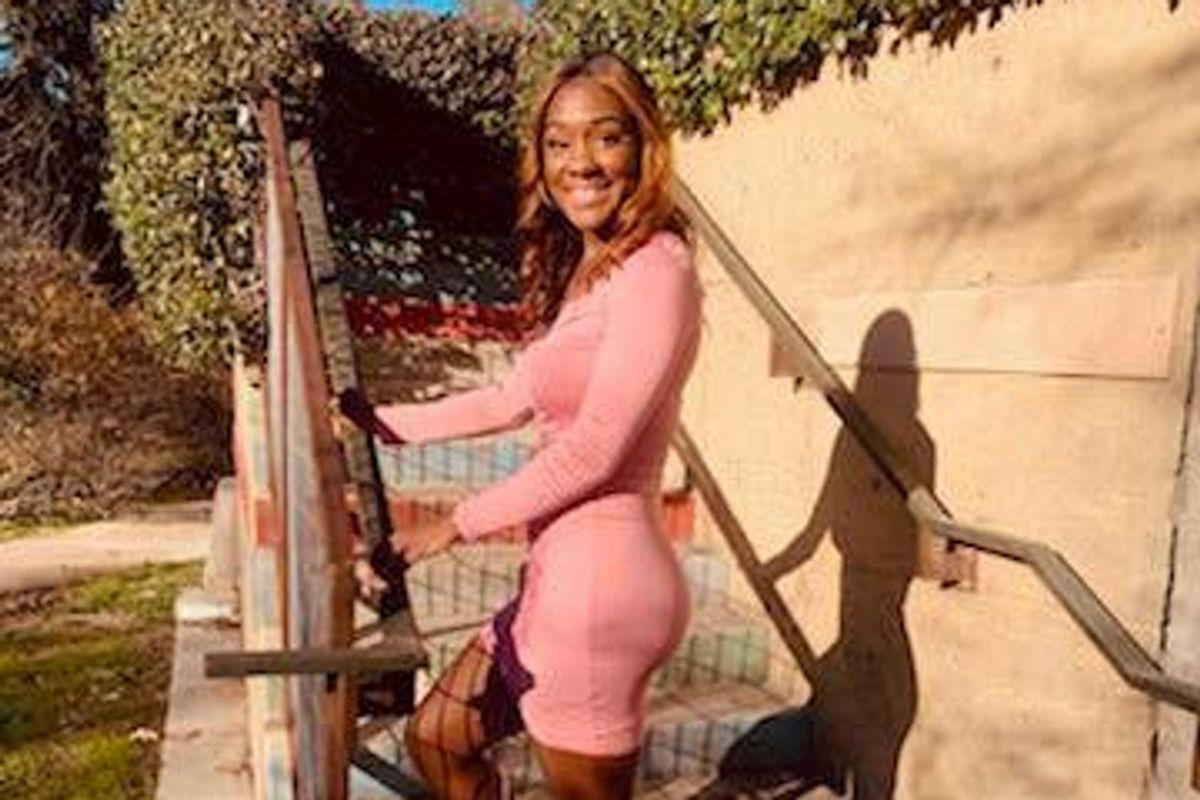 Ayshia Jackson is looking to casually date in-person after trying dating apps. (Ayshia Jackson)
Like many other Austinites with Zoom PTSD, Jackson is eager for more in-person connections instead of online dating. Jackson tried her fair share of dating apps, including Bumble, during the pandemic, but quickly lost interest when she realized they weren't giving her an in-person connection.
"I'm wanting to see something more natural, like if I'm out with the girls or out with some people from work and come across somebody nice," Jackson said. "I want somebody who can match my energy... (so) we'll see where things lead."
Jackson also has to think about her four-year-old son when she's dating. "Being a mom dating is definitely different because I'm not only dating for myself... but also thinking of my son," Jackson said. "Since he is going with his dad for the summer... that opens up a lot of opportunities."
While Jackson is keeping it casual—she's coming off of a not-so-great experience rekindling romance with a college sweetheart— in-person dating is expected to benefit those on the other end of the dating spectrum as well.
Sway, a 32-year-old Faculty Fellow in Nanotechnology at the University of Texas, hasn't had much luck with online dating either after moving from Dallas last year. The social isolation of the pandemic paired with the pressure of his career made it difficult to navigate the minefield of Austin's dating scene, especially when trying to find someone to eventually marry.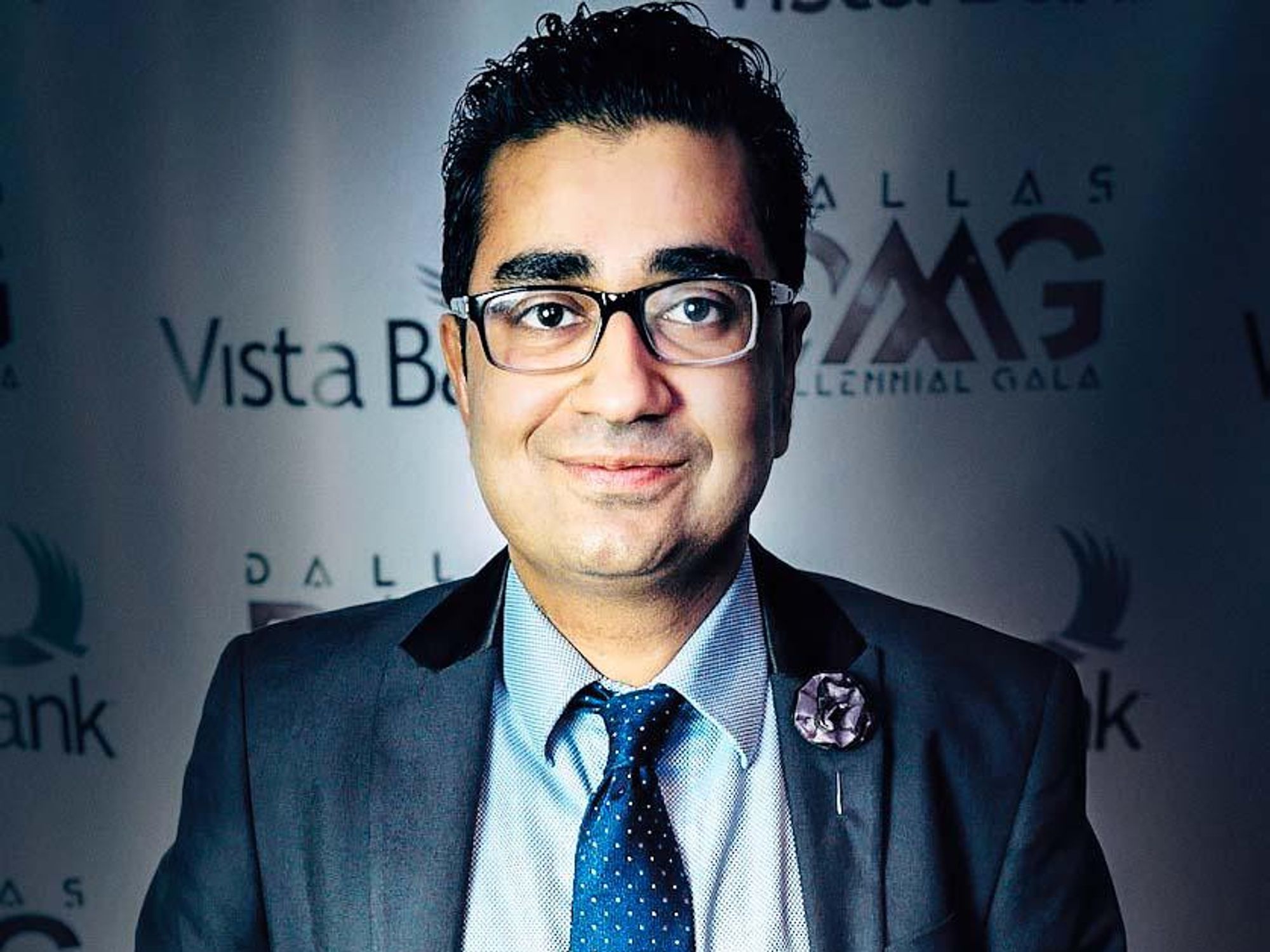 Sway is looking forward to more in-person connections this summer after not-so-great experiences online during the pandemic. (Sway)
"I don't really want to go on useless dates," Sway, who asked his last name not be used, said. "That's not fun anymore. I'd rather focus on quality... where I have this intuitive sense that it might lead to something right."

Sway thought he might have found a solution back in February when he attended an event by Mixmosa, a new Austin-based app that offers seven-minute speed dating rounds located at venues around Austin. The company cites 84% of users who attended an event have given it five stars, which they attribute to Austinites having a "hunger to see people face-to-face."
Although Sway has met many "wonderful women" online dating, he said no resource compares to old-fashioned social interaction.

Like Jackson, he's putting online dating behind him, and he's ready to make new friends and romances alike at events from Austin Anthem watch parties to the city's vibrant art scene.
"Lately I've been trying to do more organic stuff," Sway said. "I've been actually talking to lots of young people and not just exclusively looking for romance. If I meet somebody interesting... we can kind of organically figure out that we might want to go out."
Jackson and Sway may have different goals, but they're both joining the melting pot of Austin dating culture at a time when tickets are selling out everywhere, vaccinated Austinites are peeling off their masks and residents around the city are getting back out there. Let "Shot Girl Summer" begin.
(Shutterstock)
The company has not finalized anything and the timeline could change, according to the story's unnamed sources "familiar with the matter."
From the report:
"Bumble could seek a valuation of $6 billion to $8 billion, said one of the people, asking not to be named because the matter is private. While it is talking to banks, it hasn't settled on a lineup, the people added."
Bumble was founded in 2014 by Whitney Wolfe Herd, who previously co-founded the popular hook-up app Tinder.
Brittany NO FOMO (Hallberg)
Looking for love has always come with obstacles, and they've only been magnified by COVID-19. Nevertheless, many Austinites continue to navigate these uncharted waters. We'll be sharing their stories every week right here.
Brittany Hallberg has no trouble meeting people under normal circumstances. Before the pandemic hit, the New Jersey-born Austinite was a marketer, event coordinator, music photographer and journalist—the latter two under the moniker Brittany NO FOMO—trekking across the country and making music-industry friends along the way.
Hallberg, 30, spent the first several months of 2020 planning SXSW corporate events. She moved into a new apartment, her first without a roommate, the day before Austin officials canceled the festival, effectively halting her career and cutting her off from her community.
Suddenly, Hallberg faced daunting questions on a personal and professional level. How would she meet new people without a career that facilitated those connections? And how would she present herself to the world without the work that had become a cornerstone of her identity?
"It's been really weird introducing myself without a career because I'm so tied into my music community and representing myself as Brittany NO FOMO instead of Brittany Hallberg," says Hallberg, whose @brittanynofomo Instagram account has amassed more than 13,000 followers. "It's [hard] to try to find my confidence and sexiness when meeting someone new—when I have nothing."
"He was one of the five people that would actually see me during this time."
Seeing her social circle—and the opportunities to add to it—shrinking drastically, Hallberg downloaded Hinge, marking her first foray into the world of dating apps.
"A lot of my close girlfriends here are taking COVID extremely seriously, so I haven't seen them for like five months," she says. "So I was like, 'You know what, if I have to make friends or find company through a dating app, I will.'"
Hallberg soon connected with Aaron (who requested to have his last name withheld for privacy reasons), and the two shared immediate chemistry. Over the last three months, they've spent a lot of time walking through parks, going to bars that implement good safety measures and hanging out at each other's apartments.
Hallberg admits she and Aaron have seen each other a lot more than they might have under normal circumstances. It's hard to avoid when the pandemic has wiped out the social calendar. A trip home to New Jersey gave Hallberg some perspective, and reminded her to slow it down.
"When you have a career and friends to hang out with and gigs and projects, when you date someone, you give them one day a week or maybe two times a week," Hallberg says. "I was putting way too much value and way too much energy into time with him, because he was one of the five people that would actually see me during this time."
It's hard to know how their relationship will look post-pandemic, so Hallberg and Aaron are enjoying each other's company and keeping things casual during a tough time.
"It is hard to put your best self forward when you're going through this depression," Hallberg says. "We've kept each other company during a time of increased loneliness, and we always make it clear that we appreciate one another. I think that's all that matters right now."
(Mariana Gonzalez/Bri Cheairs)
Looking for love has always come with obstacles, and they've only been magnified by COVID-19. Nevertheless, many Austinites continue to navigate these uncharted waters. We'll be sharing their stories every week right here.
"There weren't many things to distract us"
When Mariana Gonzalez got out of a relationship at the beginning of April, she thought to herself, "I'm probably not going to meet anybody all pandemic. Who knows how long it's gonna last?"
She was wrong.

Bored and mildly heartsick, Gonzalez got on Tinder a few weeks later. It didn't take long for her to hit it off with Bri Cheairs. After a successful, hours-long FaceTime date, they met in person on May 15, with the understanding that they were both looking to keep things casual and find somebody to spend time with during the pandemic.
"It was kind of weird because we kind of jumped into that part of a relationship—even though we weren't in a relationship—where you're just comfortable being around the house with each other, because it was really the only option," Gonzalez says.
Gonzalez and Cheairs kept seeing each other throughout the next month. They had an unintentional "first date" in mid-June when they walked to Planet K at 37th and Guadalupe, picked up a pizza from the neighboring Domino's and ate it at a desolate Central Park.
Despite their noblest intentions, they were both catching feelings for each other.
"I think obviously with the pandemic going on, there was less possibility for me to go on half-assed dates," Gonzalez says. "There weren't many things to distract us or pull us away from each other."
On July 11, Gonzalez and Cheairs made their relationship official. In reality, they just put a label to the activities they had already been enjoying together for nearly two months, like watching vintage horror movies at the Blue Starlite Mini Urban Drive-In Theatre and hiking isolated trails around Austin. (They attempted one ill-fated trip to a packed Barton Creek, which Gonzalez describes as a "lawless place.")
"It's been going great so far, and we both are kind of still navigating this world and this landscape," says Gonzalez, who credits the pandemic for accelerating her and Cheairs' emotional connection. "I don't know if I would have ended up in a relationship like this outside of what's going on in society."
They're both looking forward to visiting museums and aquariums when life returns to relative normalcy, and hopefully taking advantage of the flights Gonzalez booked to Cancún for early 2021. Gonzalez is also excited to introduce Cheairs to her friends, though the prospect of going out in a post-social distancing age raises one minor concern for both of them.
"When we first started dating, [Cheairs] said something like, 'How are you supposed to date somebody if you don't even know if they can dance yet?'" Gonzalez jokes. "We're gonna be like six months into this relationship, realizing the other person can't dance."
Want to read more stories like this one? Start every day with a quick look at what's happening in Austin. Sign up for Austonia.com's free daily morning email.