Get connected with our daily update
Editor's Note: This column is part of a dating series where an anonymous Austinite shares a personal story about a date. This one was written by a 22-year-old active dater in Austin.
Dating is an ever-changing roller coaster ride. I like to think I was so conceived in the wrong generation. Or have times just really evolved? I'm talking about back in the day in my parents' generation, without cell phones, when there was no such thing as "sliding into the dm's." If a man wanted to date a woman, his options were to approach her in person and get her landline digits in hopes that no one would eavesdrop on the same line.
That right there is what I consider more of a traditional start to a relationship that I just don't see nowadays.
To preface my date in Austin this week, working 40 hours at a breastaurant (think Hooters or Twin Peaks) can leave you with a wonky schedule and a small amount of time to plan a hot date. In an environment like that, it's hard to tell what a man's true intentions are when he asks for your number and claims that he'd like to see the "real you" in a different atmosphere.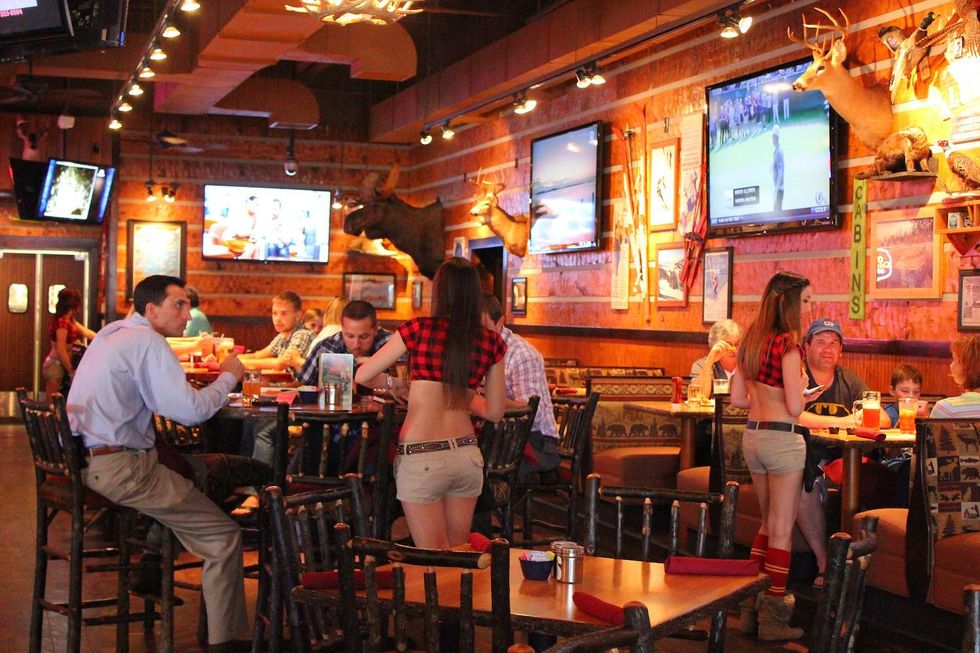 (Flickr)
Meet Bobby. While working one day, this man, a manager at a local brewery, said he'd been seeing me around lately and wanted to ask if I had a boyfriend. My status? Single.
This next part was the first sign that this man asking me out could truly be doing so in what I call: the chivalrous way.

He asked if I would like to join him and a small group at an Austin FC game in September.
He was already checking off the boxes that I found to be sweet and I had just met the guy. Those boxes?
Asking me a month in advance so I could arrange time off with work
It was a sporting event—a fun, rowdy type of getting-to-know-the-real-you-because-we're-getting-drunk-together night out
He kindly told me he was buying me an Austin FC jersey
I was getting some man vibes at this point. Yum. And was he hot? Hell yeah. Not once has a male asked me out with a smooth approach like that before through my time at the restaurant. It's always been more of a, "When can we link mamas?" sort of conversation. Was this finally going to be a good one?
With the plans for the game a month out, he wanted to take me out first which was a telltale sign that this man—who hardly knew me—wanted to do things the traditional way. Doesn't that point in the direction of… "the long haul?" Gulp.
A week ago today, we finally went out for our first time: some friendly competition playing arcade games and a few drinks after. I felt like I was Eleven from "Stranger Things" hanging at The Palace for a second.
I was also surprised when he FaceTimed me to let me know that he sent me his location because Google Maps was a little tricky. He went out of his way to arrive first to scope out the place. That was another box to check off my list.
Man, was it actually really fun? Fuck a dinner and a movie, let's see who can win a game of air hockey. Bobby let me spend all of our glamorous 420 points from games on prizes for me. Good sign there. He also covered over $50 of expenses there for us both too. The signs continued to add up. Chivalry.
Finally time for some drinks! I was ready to let loose and see how Bobby did too. One round of beer, four shots and a seltzer to finish off the night.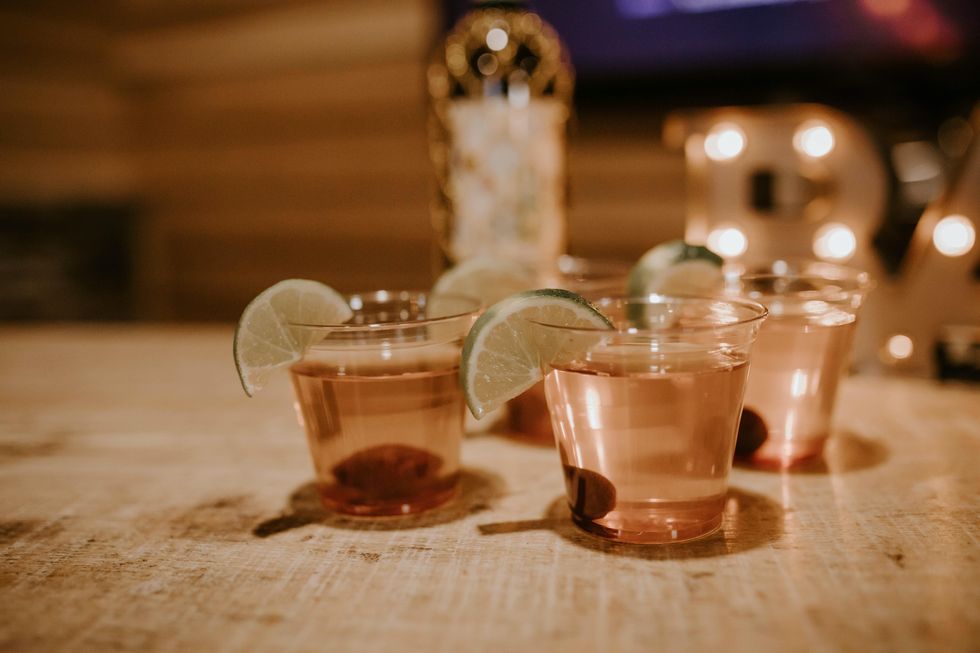 (Pexels)
Lucky for Bobby, I lived a whole three minutes away from the Domain bar we were at. So I invited him over because I had such a fun night. I was really feeling myself because of the alcohol and had planned to give him my usual test for the night: Would he make any first moves?
I felt comfortable with him and that kind of surprised me—I have my walls up higher than the Great Wall of China. But I needed to use the opportunity to get a feel for his intentions, being that we were now alone at my apartment.
Do I ever make the first move? Hell no, but I did this time. His response was exactly what I was looking for and that made me pretty fucking happy. He didn't make a single touchy-feely move on me until I did and said that he wanted to do things the right way. He told me he shouldn't stay over.
There it was. He earned my stamp of approval because he was going to pass up sex. I had my answer!
He was so unprepared to do anything with me that night, he didn't even have a condom on deck. But that didn't mean he didn't want to—and I was giving him full permission. I could tell he was going to be different. A quick drive to the convenience store around the corner for that much-needed protection and I got the happy ending that I had hoped for.
Sometimes guys leave after the deed is done, but he stayed the night with me. The sex was fucking great. I guess chivalry isn't dead.
It may not come as a surprise that dating app use surged during the pandemic when many had to swap the benefits of in-person dating for on-screen connections. Bumble revenue swelled to $337.2 million in 2020 compared to $275.5 million, Hinge revenue tripled in the same period and Tinder users broke two records from January to March of 2021.
What may be more intriguing, however, is that many apps anticipate more growth into 2022. Hinge expects to double its revenue by the end of 2021, while Tinder has announced several new features to meet new demands in time for what some are calling a "third surge" of COVID-19.
Vaccinated Austinites who had been eager for "Shot Girl Summer"—a season of in-person dating, going out and making up for time lost—may have to get back on the apps, at least partially, as cases rise higher than they've been since February and mask recommendations reenter the picture.
Austin-area resident Chloe Mohr, a 22-year-old recent college graduate, had sometimes used Tinder before the pandemic. While the app wasn't a supplemental replacement for deeper connections during stay-at-home orders, it did help her stay in the dating game and continue meeting new people.
"Using dating apps during the pandemic was easy when wanting something casual or entertaining," Mohr, who now works in marketing, said.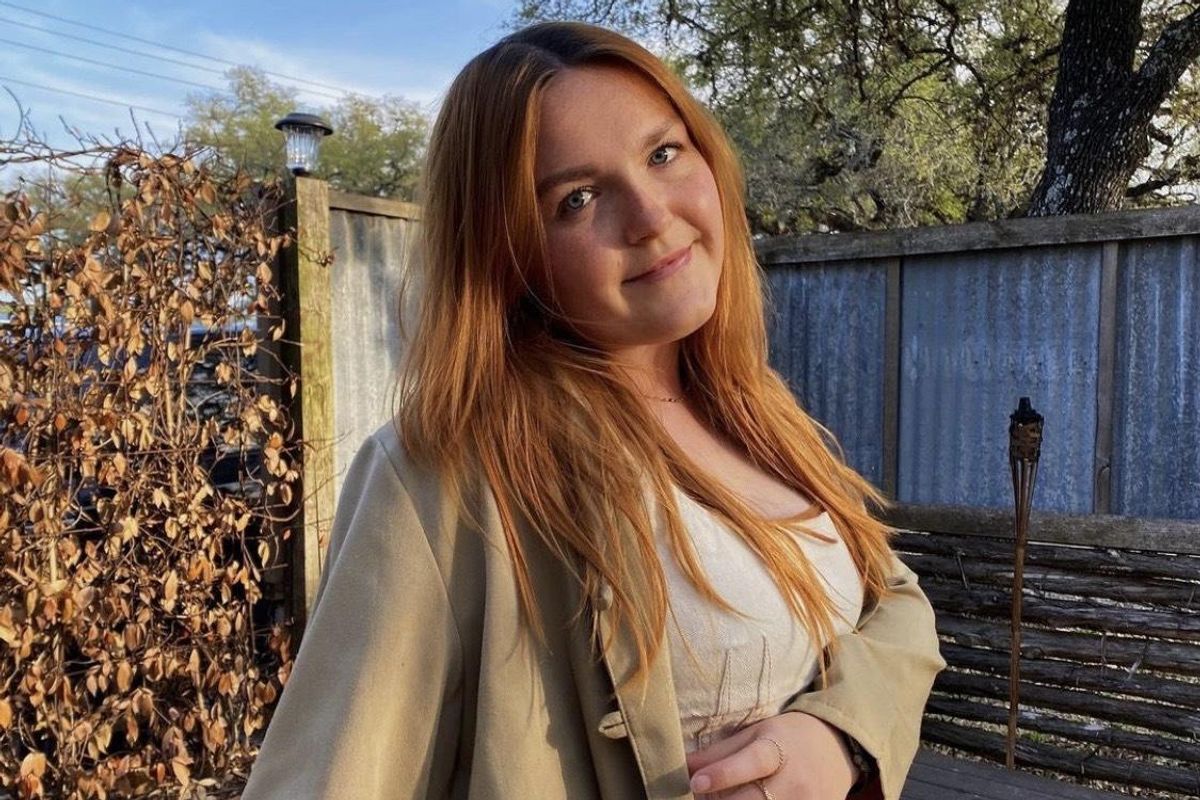 Chloe Mohr turned to Tinder more during the pandemic to stay connected to people. (Chloe Mohr)
Sixty percent of members came to Tinder because they felt lonely and wanted to connect with people, a Tinder study revealed, and chats were 32% longer during the pandemic.

But dating during a pandemic is no walk in the park when there's fear about contracting COVID, Mohr said. She had fears at the beginning
Tinder, Bumble, Hinge and OkCupid have responded to the new dating criteria, adding vaccination badges to profiles in partnership with U.S. and British governments.
In order to meet the demand for a stricter screening process and the superficial nature of swiping, Tinder has also introduced new features that allow users to add videos to their profiles and chat with others before they've even matched.
The new add-ons could be beneficial for the app as interest continues to swell—Google searches for "dating" have hit a five-year high, according to NPR.
But the future of dating could be vastly different—and stay different—even well into the next decade.
According to a Ypulse study, 43% of dating app users said the apps made them feel less lonely in the pandemic. Even post-pandemic, 40% of Tinder users say they plan on video-chatting with their matches before they meet, and being honest, authentic and respecting boundaries have become big talk on the app in the past year.
While it's unclear how the pandemic will shape dating for good, signs show that Austin residents and those nationwide may lean on dating apps once again if social distancing returns to the norm.
Editor's Note: This is a column by an active dater in Austin, who asked that her name not be used to tell this story.
I can't take the credit for coining the term "vaxxed and waxed" but I don't think there's a more appropriate theme for summer 2021. Let's talk about it.
But first, I'll rewind for a hot second back to March 2020. Fresh out of a five-year relationship, recently moved back to Austin and thrown full force into a global pandemic. I couldn't think of a more disastrous combo for a newly single gal looking for a harmless rebound make-out session. A girl can dream, right?
And while there was absolutely zero chance of meeting someone in person, unless of course, we're talking about love at first sight in the Purell aisle at H-E-B, the apps seemed like my only option. Oh boy, was it dismal. While there were a few dates sprinkled throughout the last year and a half, I wasn't into "FaceTime dating" phenomenon that seemingly took the digital dating scene by storm.
After a few cringy interactions, I decided to retire the apps to focus on more fruitful pandemic efforts like sourdough starters, tie-dying every last article of clothing I own, and rewatching all 136 episodes of Gilmore Girls.
Fast forward to now, as we have slowly but surely started to creep our way back to some semblance of normalcy, I knew it was time for vaxxed and waxed hot girl summer. I could just feel it. It was time to dust off those apps. It was time to get laid.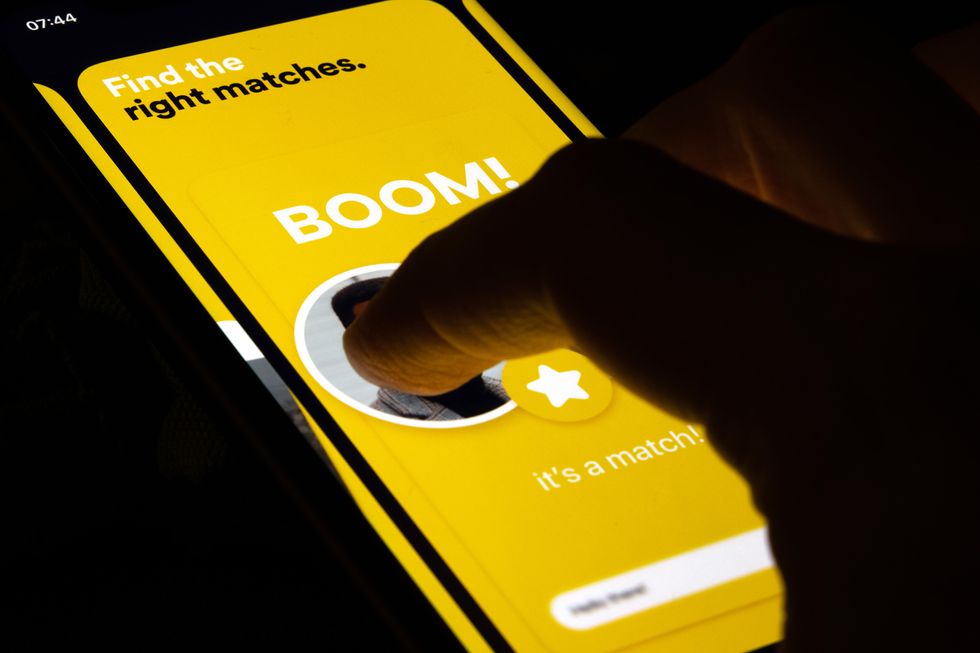 (Shutterstock)
So, who is one of the first people I matched with on Bumble? My high school ex-boyfriend. I can't make this shit up. I swear.
We all know the age-old joke of the hot high school boyfriend, captain of the football team, peaks at age 18, and then is bald and fully embracing the dad bod by the age of 30. I'm not going to lie, that does good things for the ego. And of course, that would happen to anyone but me.
This said high school ex-boyfriend, as Bumble so kindly revealed, has somehow seemed to escape the whole concept of aging, and looks the same, if not better, than he did at 18. Dammit.
Our DMs back and forth quickly picked up, so we decided to meet for a sushi date in the park. We picked up takeout from Uchi and took it to Republic Square Park for a cute little picnic on the hill.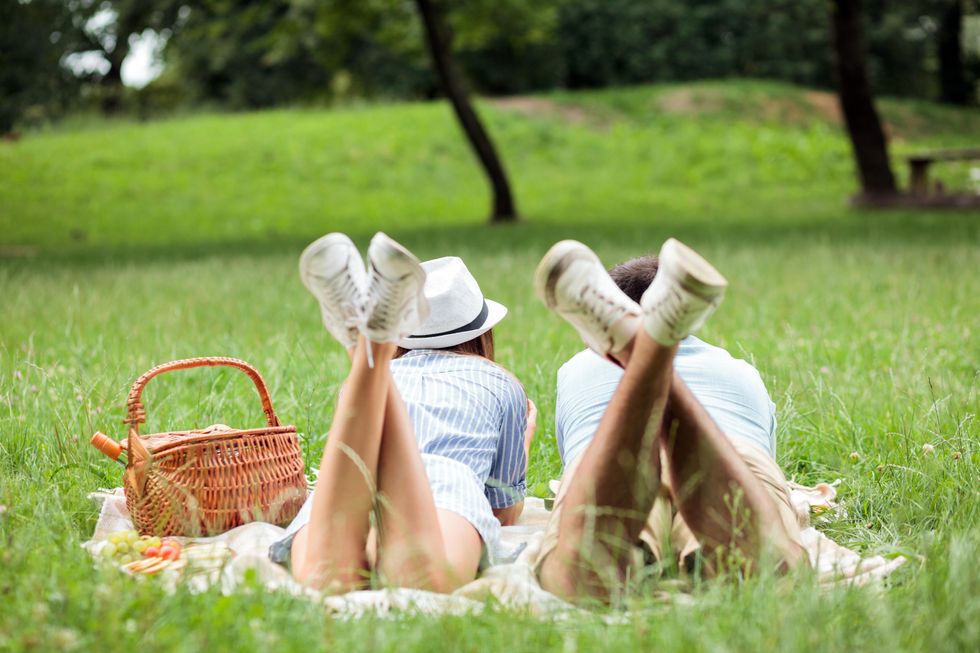 (Shutterstock)
Next thing you know, I'm not even eating my $100 takeout meal, debatably from my favorite restaurant in Austin, but rather making out with this for lack of a better word, stranger, I haven't seen in 10 years.

But you know what, sometimes you find yourself fresh out of lockdown at the age of 30, making out in a public park with your ex-boyfriend from high school that you matched with on Bumble, getting the most action you've had in over a year.
So, cheers to a vaxxed and waxed hot girl summer. If this is just the beginning, I'm here for it.
It's officially dating season if you haven't heard, and that doesn't mean you have to ditch your dating apps.
Two out of three people say they believe you can fall in love before meeting in person, according to a new survey released by Bumble. Bumble, the locally founded online dating app that allows women to make the first move, says its newly released survey "reveals how the pandemic has changed dating" headed into the "summer of love."
As COVID-19 restrictions begin to ease in parts of the country and around the Lone Star State, the company says that 91% of those surveyed believe that there is no longer a stigma attached to online dating compared to before the COVID-19 pandemic. And more than two-thirds think it's possible to fall in love with someone that they've never met in person before.
Bumble users have also adapted to coronavirus-related restrictions throughout the COVID-19 pandemic, the survey says.

Clare O'Connor, head of content at Bumble, said that 1 in 3 users said that they liked virtual dates because it saves them time and money and 1 in 4 users surveyed said they liked that they only have to get partially ready when going on a video date.
For those wanting to play it safe heading out the door, O'Connor said that soon, users will be able to add a badge to their Bumble profile that says "vaccinated."
So what should you do if trying to get back in the dating scene?
O'Connor's advice is to "seasonalize" your Bumble profile by updating your photos to show your personality.
Let's get dating!