Get connected with our daily update
After days of subfreezing temperatures, impassable roads and catastrophic outages during last month's winter storms, the sun came out and things returned to a kind of pandemic normal.
Six weeks later, however, the storm's long-term effects are still revealing themselves—from a month-long gas outage at one East Austin apartment complex to dozens of frostbite victims. Here are some other impacts to look out for in the months to come.
Last month's historic winter freeze that left thousands without electricity or water resulted in at least 111 deaths in Texas, the Department of State Health Services released on Thursday. Nine of the deaths have been traced to Travis County.
The department released a report of the number of deaths in each Texas County between Feb. 11 and March 5, but it is only preliminary as it continues to gather and update its data. This is the first confirmed number released to the public after the Travis County Medical Examiner said they were processing more than 80 deaths that occurred at the same time as the winter storm, which started Feb. 13.
The deaths have been confirmed after medical certifiers submitted information to DSHS and DSHS epidemiologists matched public reports to death certificates.
The most common cause of death related to the storm was hypothermia as many went without power for days in below-freezing temperatures. Other deaths included traffic accidents, carbon monoxide poisoning, medical equipment failure, exacerbation of chronic illness, lack of home oxygen, falls and fire.
A final incident report for Feb. 14-19 from Austin-Travis County EMS revealed it had 6,058 calls for service, including:
187 environmental exposures
519 falls
115 traffic collisions with injures
86 carbon monoxide poisonings
(Kyndel Bennett)
Austin Energy estimates it earned $54 million in net revenue during the winter weather event last month, according to a voluntary event notice filed by the city of Austin with the Municipal Securities Rulemaking Board on Monday.
Last month's historic winter storm left more than 40% of Austinites without power for days. Although the Electric Reliability Council of Texas, which maintains around 90% of the state's electric grid, initially intended these blackouts to be rolling, the increased demand for energy combined with widespread generator failures threatened a total grid collapse; to avoid this, ERCOT officials instructed utilities such as Austin Energy to continue to "shed load"—or maintain blackouts—until supply improved.
Austin Energy both purchases power from ERCOT to provide to its customers and generates energy, which it is required under state law to sell back to ERCOT.
Austin Energy produces energy through a combination of sources:
Its generation assets "largely stayed online'," according to the notice. As a result, the utility was able to continue generating power. Combined with the ERCOT-mandated blackouts, Austin Energy ultimately sold more energy into the ERCOT grid than its customers used at the time.
The utility estimates that—once load and fuel costs are accounted for—it will have made $54 million in net revenue. Because Austin Energy generated more energy than it used during the winter storm, the utility stands to make money off of the event.
This figure could change if ERCOT passes market defaults along to Austin Energy or the Texas Public Utility Commission, which oversees ERCOT, retroactively repricing market transactions during the winter weather event. "Significant uncertainty in the overall outcome remains, and Austin Energy estimates that final net revenue results could be realized in a range between positive $104 million to negative $16 million," according to the filing.
Austin Energy General Manager Jackie Sargent said any surplus revenue would benefit customers, who would see it reflected in lower fixed price rates, which are reviewed by Austin City Council annually and typically take effect in November. Council has directed the utility to lower its rates in recent years as part of its regular review process.
"We continued to provide generation, and the market needed generation," she told Texas House members during a Feb. 26 public hearing about the winter storm event. "But Austin Energy is a not-for-profit utility, and anything that we do in the marketplace with the investment of the generation that we have is a benefit to our customers and flows back to those customers."
Austin Energy relies on a diverse mix of generation assets, including its partial ownership of the Fayette Power Project coal plant in La Grange and the nuclear-powered South Texas Project in Bay City. Around 58% of its energy production comes from renewable sources such as solar and wind farms, according to its website. The utility aims to cease operation of its portion of the Fayette Power Project by 2022 as part of an ongoing effort to eliminate carbon and other pollutant emissions from its generation portfolio.
(Laura Figi)
The City of Austin recently disclosed that it realized an estimated net profit of $54 million on the resale of its energy during Texas's great freeze last month.
What the city did not say publicly was whether the windfall was possible because of Austin's reliance on a steady flow of coal and nuclear power. That power comes from Austin's one-third interest in the Fayette Power Plant (FPP), which burns coal, and its 16% interest in the South Texas Project (STP), a Bay City nuclear power plant.
"When we need energy during these extreme events, we can't always rely on the sun or the wind, but we can rely on things that are on site—that would be uranium at nuclear plants, that would be coal at coal plants," said Philip White, a graduate research assistant at the University of Texas at Austin's Webber Energy Group.
The Electric Reliability Council of Texas, which maintains around 90% of the state's grid, projected that the bulk of the grid's winter capacity would come from natural gas, coal and some nuclear power, as reported by the Texas Tribune. Because many of these generators failed due to the weather, ERCOT mandated days-long blackouts to avoid a total grid collapse.
These mandates left more than 40% of Austinites without power amid subfreezing temperatures. But Austin Energy's power supply outperformed many of the state's other providers.
In a recent Municipal Securities Rulemaking Board filing, which detailed Austin Energy's successful generation experience during the four days of the big freeze, the City of Austin did not include any reference to coal or nuclear power. "Austin Energy generation largely stayed online during the 2021 Weather Event," according to the filing.
Austin City Council Member Alison Alter and State Rep. Donna Howard, D-Austin, defended the city's current mix of generation sources as well as its financial strategy, which have left the utility in good financial standing despite the havoc wreaked by the storm. Austin Mayor Steve Adler and Council Member Greg Casar, who have also supported Austin Energy's ongoing shift toward more renewables, declined interviews.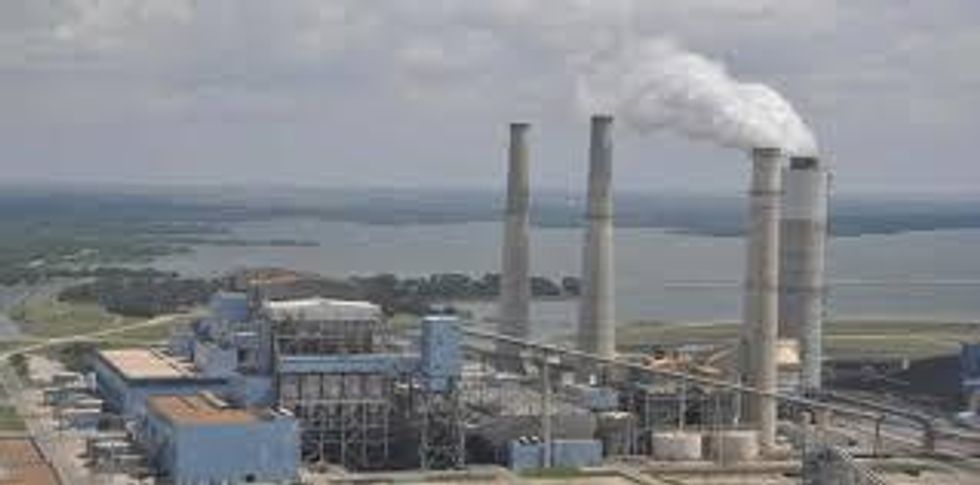 The Fayette Power Project in La Grange, Texas, is co-owned by Austin Energy and the Lower Colorado River Authority. (City of Austin)
Austin City Council voted in 2017 to retire the city's interest in FPP by 2022 and to commit to long-term plans to get out of nuclear power as well. Both are key components of the city's determination to go green—eliminating carbon-based power in the future and depending only on renewables like wind and solar.

As a result, some question whether it is prudent for Austin Energy to put all of its eggs into the renewables basket. Others, however, say it is just as risky to rely on fossil fuels given their failures last month.
A cautionary tale
Robert Cullick, who was the utility's communications director from 2014 to 2019, worries that a fully renewable portfolio would leave Austin Energy, and the city by extension, open to future losses.
"Across the state, what we saw was that all resources were somewhat hindered by the deep freeze," he said. "No power source was perfect. The question, I think, is, 'What if we go to just two power sources: just solar and just wind.' I think we would be far worse off financially."
Cullick pointed to the city of Georgetown, which reached its goal of 100% renewable energy in 2018 after purchasing excess power at fixed rates in 2015. The city's decision to buy a surplus amount of power when rates were high, in the hopes of selling it back to the ERCOT grid, backfired, leaving its own utility customers with higher bills. The winter storm exacerbated its already precarious financial situation: the city plans to take out a $47.8 million loan, to be paid from electric revenue over 10 years, to cover its wholesale power bill from the storm.
Like its counterpart in Georgetown, Austin Energy is a municipally-owned utility that both distributes power to customers and generates it. Because of a 1999 state law that deregulated the state energy grid, Austin Energy must purchase energy to distribute to its customers from ERCOT and sell the energy it generates back into the same grid.
Because its generation assets—a mix of natural gas, coal, nuclear, wind and solar—largely stayed online during the storms and because of ERCOT-mandated blackouts that lowered customer usage, Austin Energy generated more power than it bought. Although this made little difference to the 40% of Austin Energy customers who went without power, it led the nonprofit to an estimated net revenue of $54 million—which will benefit customers in the form of lower fixed rates.
"If citizens of Austin understood how much prior decisions to have a diverse power portfolio protected them during this freeze, they would not let the city of Austin divest without serious, serious consideration," Cullick said.
Austin Energy declined an interview request. In an email to Austonia, a spokesperson wrote that it would be impossible to speculate how an entirely renewable portfolio would have performed during the recent storms and what financial impact it may have had on the utility.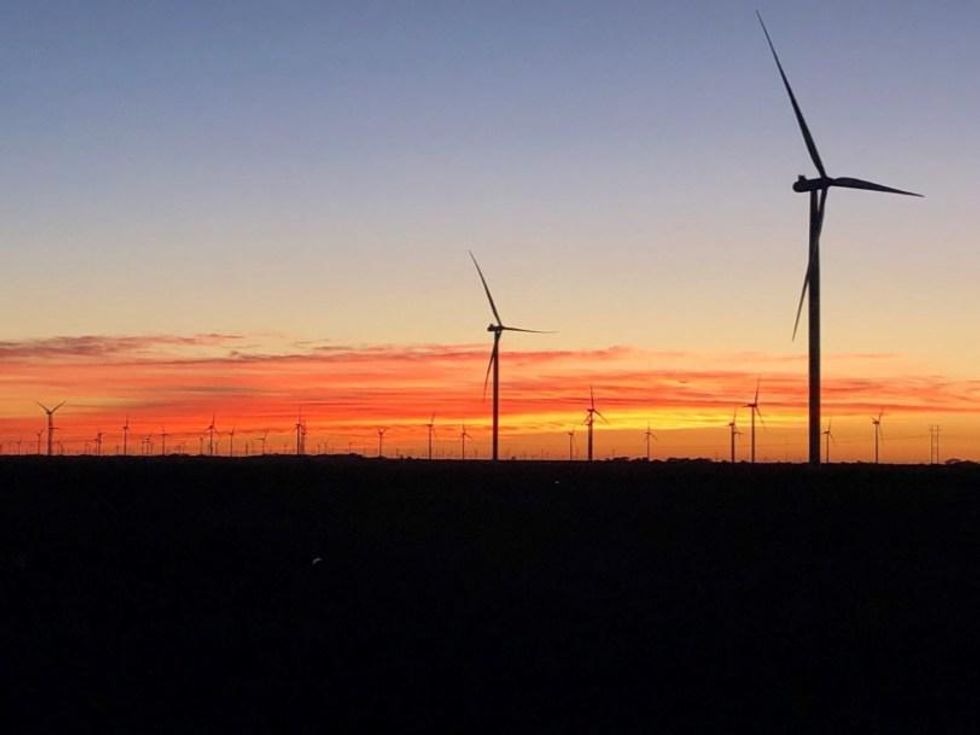 Austin Energy purchases energy from the East Raymond Wind Facility near the South Texas coast. (Austin Energy/Facebook)
The fight for renewables

District 9 Council Member Alison Alter, who led the city's declaration of a climate emergency in 2019, supported a plan, passed in 2017 and updated last March, which includes a stated goal to achieve zero carbon emissions by 2035 and plans to retire the FPP and natural gas-powered Decker Power Plant by 2022.
Austin Energy currently sources around 58% of its annual power supply from renewable sources, according to its website. Around 23% comes from natural gas plants, and the remainder is a mix of coal and nuclear sources.
Alter agrees that it is important for Austin Energy to have a diverse portfolio of generation sources to ensure affordability for its customers and safeguard its own financial health, but she disputes the notion that the city's plan to achieve a carbon-free future is at odds with this goal.
"One of the things that we're doing is we are shifting over time, and we're not doing it all at once," she told Austonia. "The technology is not there to go 100% renewable and have the reliability because we don't have the battery storage capacity that would be necessary to maintain reliability."
State Rep. Donna Howard, D-Austin, agrees. "A diversified load, like the one AE has and deployed during the storm, is essential for the current state of technology," she said in a statement to Austonia. "Most scientists would also say it's those very fossil fuels that are contributing to the climate change leading to events like this winter storm."
Alter also argues that the same financial planning that helped Austin Energy earn surplus revenue due the winter storm is being used as the utility navigates the path to a carbon-free future.
"We do that in many different ways, but we do it also with a very sophisticated financial model that hedges things and does precisely all the things that led us to be in this very difficult situation in a position where our ratepayers are not going to be on the hook for huge amounts of dollars like you see even in other types of municipal utility situations," she said.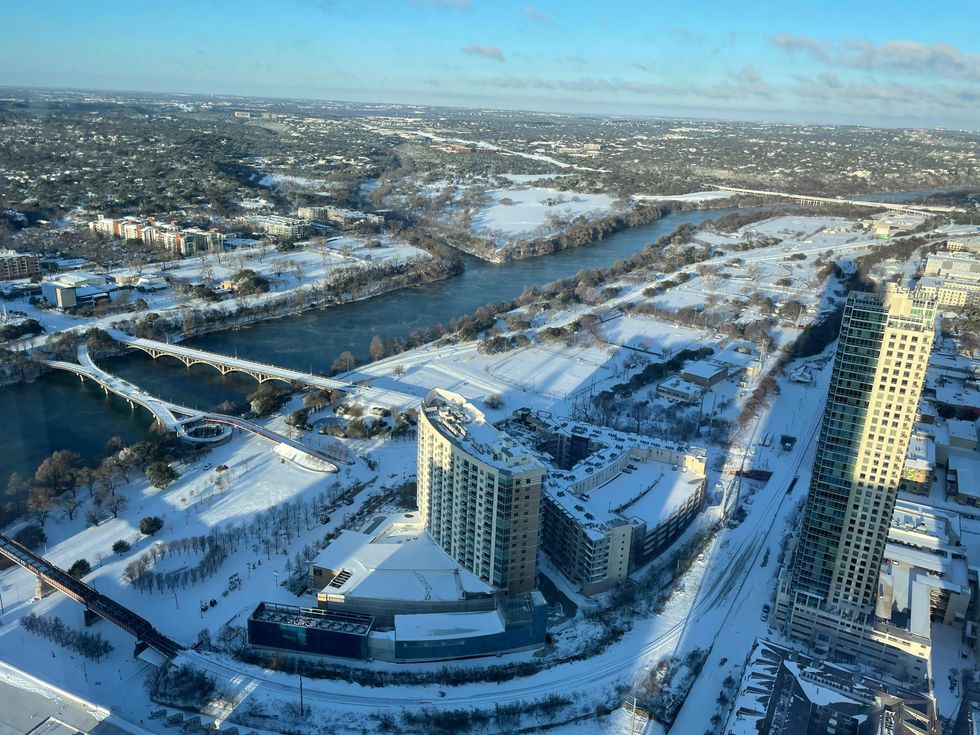 (Kyndel Bennett)
This is not to say that the storm has had no impact on how council and Austin Energy plan to move forward.

"I think the storm raises questions about the reliability of our energy network and means that we need to pay extra attention to what we're doing when we purchase generation to make sure that it's reliable, no matter the type of energy," Alter said. "It was our natural gas and our nuclear and our coal that failed on a spectacular level, but not necessarily the ones that were under Austin Energy's auspices because we had done some of the weatherization and we managed those resources because we have a goal of reliability, not just making money."
Blame game
Although Austin Energy's decision to invest in renewable energy sources and divest of carbon-emitting ones may have financial implications during the next winter storm, experts say the utility's responsibility is to ensure it can produce about as much energy as its customers consume on a year-to-year basis. (Renewables might also prove lucrative during the peak usage on hot summer days, which are more common.)
"During something like the sustained cold snap we had for about a week, it's not Austin Energy's job to balance the grid," White said. "That's ERCOT's job."
ERCOT didn't plan to rely on wind or solar during the storm; instead, it projected the state would lean heavily on natural gas. So when natural gas wells froze up and icy roads made it impossible to transport natural gas, the grid nearly collapsed.
"I think the moral of the story is, rather than pointing a finger a certain fuel type or renewables, it's thinking, 'What do we value on our grid?'" White asked, setting up two options: a grid that is reliable 99% of the time with lower rates or a grid that is reliable 99.9% of the time that has been weatherized at a significant cost.
Cary Ferchill, chairperson of the working group that drafted the 2030 plan, said Austin Energy invested in its legacy generators—FPP, STP and its natural gas plants—when it made economic sense to do so. "All of the new investments that we're making now in renewable energy are all being made with the idea that they will pay off over the long term that we have invested in them," he told Austonia.
Ferchill questions the motives of those who oppose Austin's investment in a carbon-free future in the wake of last month's storms. "A lot of people look at it and take any crisis as an opportunity to argue for their political position or their economic position," he said. "It wasn't the renewable plants that caused most of the problem. Most of the problem was caused by the things that were the lion's share of the market that didn't show up."