Get connected with our daily update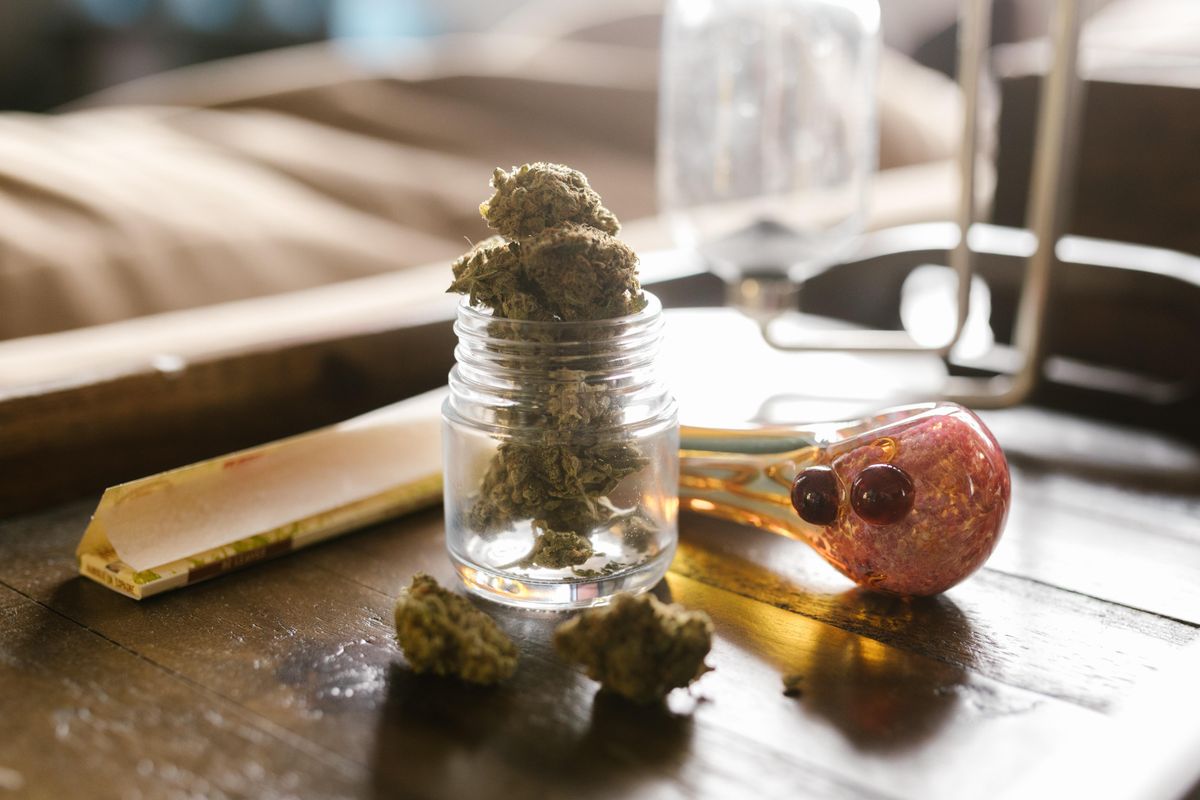 Happy 4/20 Austin, can you smell the devil's lettuce in the air?
This city is home to some famous stoners—Willie Nelson loves marijuana so much he has his own blend—and possession of small amounts has been essentially decriminalized by the Austin Police Department since 2020.
Americans overwhelmingly support legalization in some form—91% according to the Pew Research Center—and marijuana is partially legal in 37 states. Texas' relationship with cannabis is rocky, but currently allows products with CBD and low THC, the psychoactive compound in cannabis.

Officially decriminalizing marijuana in Austin will be
on the ballot in May
.
So what can you legally buy in Austin?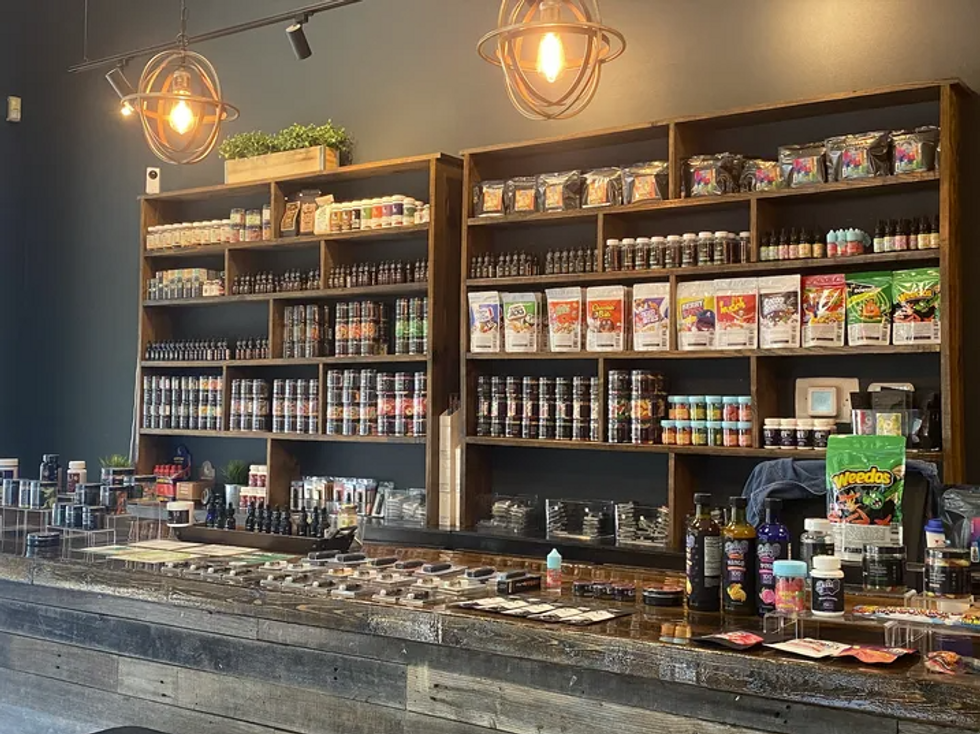 Green Herbal Care sells CBD and Delta 8. (Laura Figi)
CBD: If you haven't heard of it by now, CBD, or cannabidiol, is non-psychoactive and makes up about 40% of the plant's extracts. CBD is known for producing a calming feeling in the user.
Delta 8: With lower psychotropic potency than the classic THC, Delta 8 occurs naturally in very small amounts and can be extracted through a chemical process from CBD. Delta 8 typically results in a more subtle "high" than THC but retains all the antiemetic, anxiolytic, appetite-stimulating, analgesic, anti-inflammatory properties.
Delta 9: Synonymous with THC, Delta 9 is currently legal under House Bill 1325 in concentrations of 0.3% or less on a dry weight basis. The same thing goes for Delta 10, the stronger alternative to THC.
Almost all of which can be found in pre-rolls, flower (pieces of the plant itself), gummies, vapes, candy, capsules and tinctures.
Where can you get it locally?
In terms of shops, head to your nearest local Planet K, Oat Willie's, Cosmic Cowboy, Happy Clouds, Green Herbal Care or any of the growing number of smoke shops in town.
As for local brands, Hometown Hero CBD and Delta 8 produces its products in Austin, where it has been fighting for the right to do so. 25-year hemp producer and CBD retailer Sweet Sensi also produced its products from "seed to sale" in Austin.
Happy 4/20, y'all!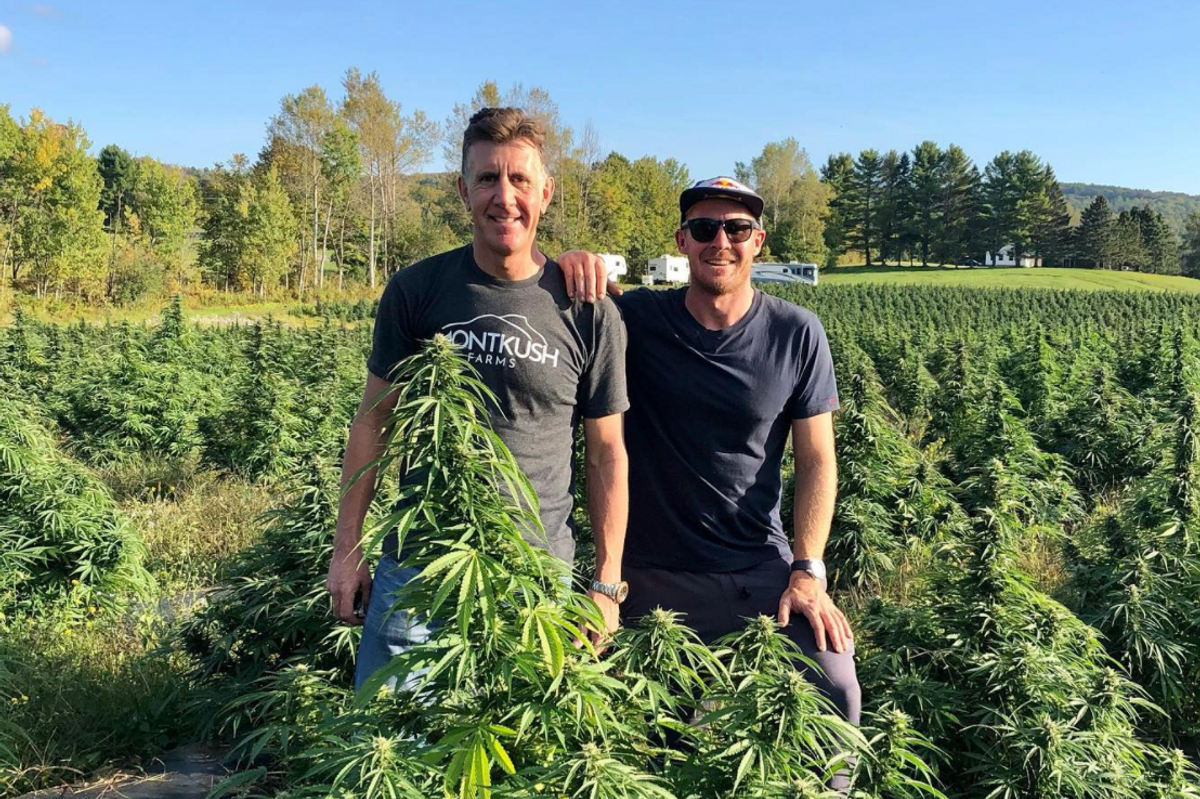 OxiClean may get the tough stains out but its spokesman, Anthony "Sully" Sullivan, ran into much tougher problems when his 11-year-old daughter was born with a rare genetic disorder that eventually caused her to have seizures.
Sullivan, who you may have seen fill Billy Mays' shoes in commercials, has been visiting Austin for the last week to spread the word about the "healthy, not high" benefits of CBD. While he's here, you might catch him talking with local podcaster JB Hager.
Sullivan's daughter, Devon, was born with duplicated chromosomes that caused her to exhibit seizures when she was just seven years old. Sullivan said the pharmaceutical she was prescribed made her lose weight and typically vibrant personality disappear, which caused him to look for other treatment avenues.

"It's like a father's intuition or a mother's intuition, you just know, and her personality just vanished," Sullivan said. "All of the sudden I'm looking at my kid and I do not recognize this kid."

When Devon's mother, who has a Ph.D. in School Psychology, suggested they try CBD, Sullivan said his mind immediately went to cannabis and he certainly didn't want his young daughter to get high. However, after a little research and a visit to a Vermont hemp farm, Sullivan weaned Devon off the medication and started her on CBD.
Not only did Devon's seizures decrease but her personality bounced right back—that was when Sullivan decided that he wanted to create that purest medication he could for his little girl.
Though England-born Sullivan thought moving to the U.S. in his 20s was the craziest thing he would ever do, Sullivan now knows his craziest venture was becoming a farmer. Sullivan bought a 116-acre farm in Vermont, on which he planted 66,000 hemp seeds, and an Airstream trailer to live in while he tended the farm. Then was born, MONTKUSH, or "Happy Mountain," his CBD brand.
"Everyone thought I was crazy and even I thought, 'I don't know, this is a really bad idea,'" Sullivan said. "I couldn't stop thinking about it and I think I was just really inspired to do something really meaningful for Devon."
The all-organic CBD, which is less than .3% THC and next to impossible to get high on, is made using a pressing process that is similar to how fresh-squeezed orange juice or olive oil is made. Sullivan said he felt accomplished in having created this rosin-based "elixir," but the possibilities skyrocketed when he discovered the process was ideal for producing CBDA, the purest form of CBD.

When an Oregon State University study found that CBDA can "prevent the virus that causes COVID-19 from entering human cells," Sullivan said sales soared so high that the website almost crashed.
"It was kind of an accidental discovery—I was looking for the purest way to get (CBD) and I guess we got it," Sullivan said. "I don't think I'm the first person in entrepreneurial history to have a little bit of luck. Then I flew down to Florida, gave it to my daughter and I could have stopped right then. I was like, 'okay, mission accomplished.'"

The infomercial legend has no plans of leaving showbiz—if anything, he's marrying the two lifestyles by documenting his journey to become a Kush farmer on his VICE TV show, "Kings of Kush," which premiered in 2021.
The show follows his adventure from conception, to seed and sow, to harvest and manufacturing with the final episode titled "For Devon." Plus, you'll still see him in those OxiClean advertisements.

"It's a plant, it comes out of the ground, we squeeze it out, and my daughter has had unbelievable results from it," Sullivan said. "But when people write the review that all of a sudden their life has changed because they've had some kind of condition that's been bothering them for years, this product that I've made is helping them, I'm like, 'oh my god, this is something else.'"
MONTKUSH products are not yet for sale in retail stores, though Sullivan said they plan to break into brick and mortar stores when the time is right. However, you can get MONTKUSH products from the company's website. In the meantime, Sullivan, who drove his Airstream all the way from Vermont, has some kind words for Austin.
"I've just been enjoying the Austin vibe," Sullivan said. "I love it—I can totally see the attraction of ATX."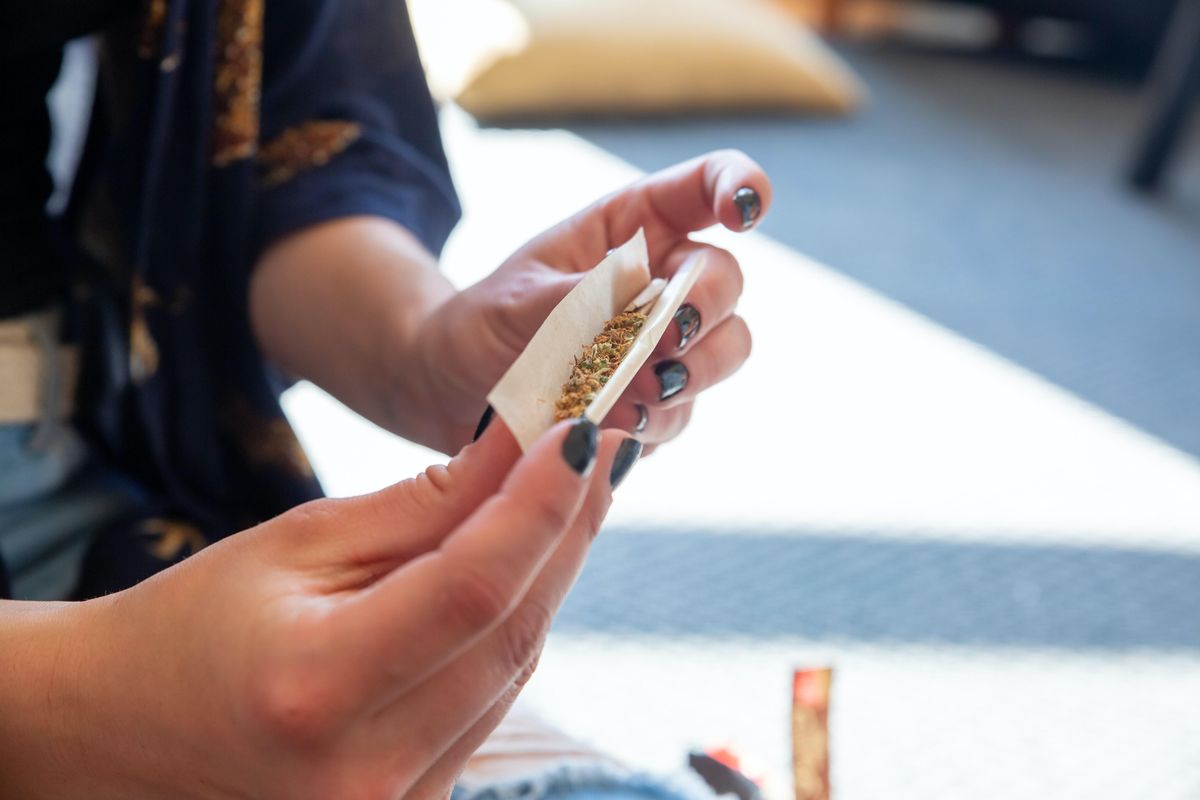 Smoke shops are free to sell Delta-8 THC products again, for now, as a temporary injunction on the case has been granted—a victory for retailers.
An Austin judge temporarily removed Delta-8 and other language that restricted THC sales from the Texas list of controlled substances on Monday morning. The battle for Delta-8 legalization is far from over and will have a final trial in early 2022.
Behind the lawsuit to relegalize Delta-8 was Hometown Hero, an Austin-based hemp manufacturer and retailer. Founder Lukas Gilkey shared his excitement Monday morning in a YouTube video announcing the news, though he said he expects the decision to be appealed "immediately."
"We thought we were going to get it but now that we're here, this is crazy," Gilkey said in the video. "Couldn't sleep all last night—it's been a shit show."
The case comes after the Texas Department of Health and Human Services clarified on its website that Delta-8, which produces a similar but weaker high to traditional THC, was still considered illegal in Texas. The shift threw Delta-8 retailers, consumers and manufacturers into a frenzy—Green Herbal Care CBD told Austonia it makes as much as 90% of its revenue on Delta-8—since they've been selling it for over two years.

Austonia followed up with CBD retailer Grassroots Harvest CEO Kemal Whyte after speaking with him on the subject in October. Whyte said he is happy to see lawmakers going through the correct channels but warned other retailers to stay vigilant.
"We are an industry that is used to being constantly trodden on, stigmatized and beaten down, all while our customers are thanking us day and night about how much we've saved their lives," Whyte said. "I think they thought we were going to roll over and didn't realize that we had people like Lukas of Hometown Hero. We had a lot of good people fighting this fight."
Both Gilkey and Whyte took the time to thank the many businesses and agencies that pitched in to help make the suit a reality: Delta Xtracts, Go Ghost Hemp, Vape City, the Texas Hemp Federation and the Texas Veterans of Foreign Wars.
"Start off with kindness. Thank our congressional parties, the people who have influence over the future conversation, thank them for the support," Whyte said. "That will help them recognize that there's a large part of the constituency that wants this to be this way."
A final trial on the merits of Delta-8 will be held on Jan. 28, according to presiding judge Jan Soifer.