Get connected with our daily update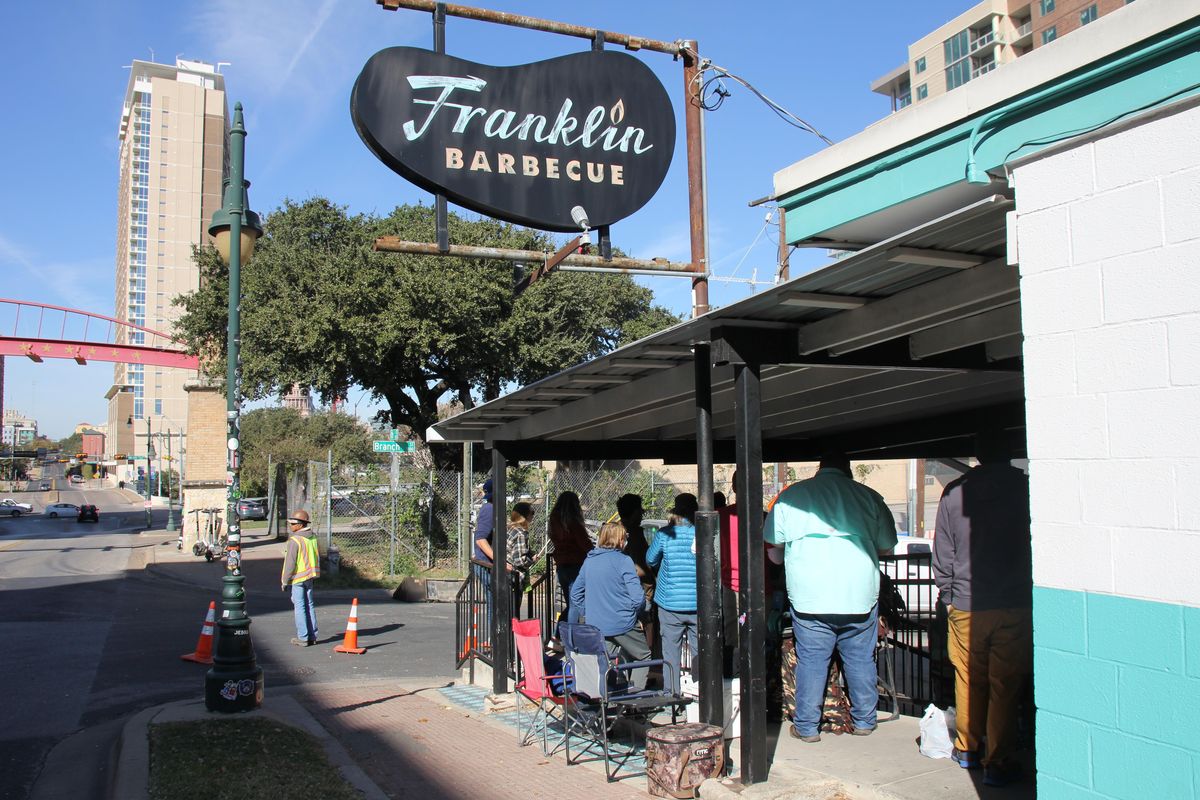 After the first omicron cases in Austin were reported last week, some local restaurants have since followed the lead of other cities in preparing and, in some cases, closing their doors to gear up for a possible setback from the highly transmissible variant.
Last week, nightspot Cheer Up Charlies, 900 Red River St., became one of the first Austin businesses to react to the growing spread of the omicron variant by closing its doors until Dec. 30 in what was a "very difficult decision." And on Tuesday, East Austin's iconic Franklin Barbecue announced it would again close its dining room doors after only a month of reopening in the pandemic; it plans to reopen its doors on Dec. 28. Others closing out of caution include Sazan Ramen and Oseyo.
In data released by the Centers for Disease Control and Prevention Monday, the omicron variant accounted for more than 73% of recent COVID-19 cases in the U.S. Across the country, restaurants have sent notices of temporary closures, citing positive tests and possible exposures among workers as seen locally at Japanese restaurant Kome and East Austin spot Full Circle Bar.
But closure isn't an option for all, and those deciding to stay open have three past surges to look back on how to best move forward with business.
At Olive & June, keeping staff safe is a priority of chef-owner Shawn Cirkiel, who says the Italian restaurant has helped staff with vaccinations and other protective steps. But they will be keeping their doors open.
"Historically, our restaurants have all had healthcare, from the dishwashers all the way through management for over 10 years," Cirkiel told Austonia. "Anyone who's not on healthcare, we help organize appointments and we just try to be really proactive and follow the CDC guidelines through mask policy and through encouraging vaccination."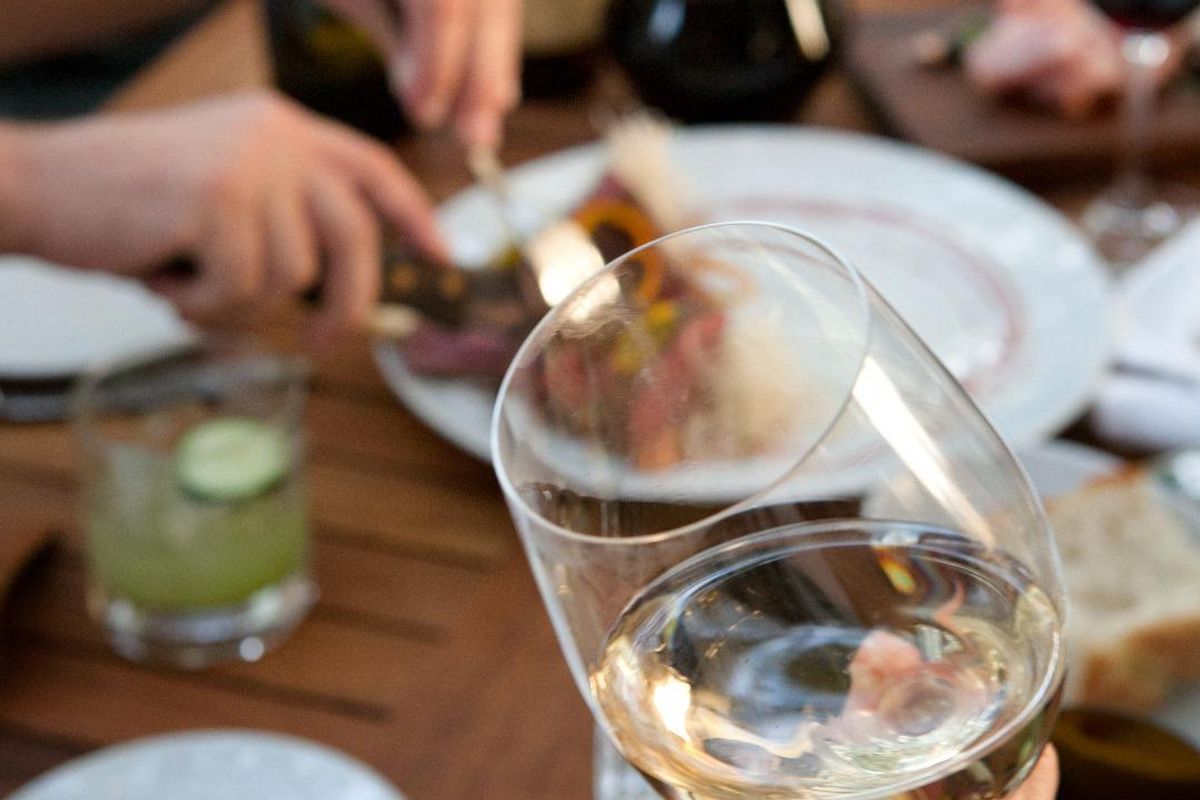 (Olive & June/Facebook)
Kelsey Streufert, chief public affairs officer with the Texas Restaurant Association, said that at this point in the pandemic, restaurants have the tools to combat the spread of COVID through vaccines and enhanced sanitation. Still, it goes beyond health concerns for service and hospitality workers.
Eater reported Monday one Houston bar that's temporarily closed shared donation information of employees where people could leave Christmas tips.
This financial impact brought by a variant has been seen before. Streufert noted that in early September, as the Delta variant surged through Texas, 91% of restaurant operators saw a decline in customer demand for indoor dining. This trend could repeat itself with an omicron surge, which is hitting during the winter when outdoor dining is already less favorable.
"There's definitely some concern just because the last few years have been difficult and operators really can't afford significant steps backward at this point," she said.
That's the case for El Naranjo Restaurant on South Lamar. While it had temporarily closed in the early days of the pandemic, Chef Iliana de la Vega said they're a very small business and that measure isn't feasible now.
"It's obviously uneasy, the situation right now," de la Vega said. She added that staff are mandated to wear masks and most have gotten the booster, but that it's still not a perfect fix. "It's not easy. I wish we could close, but we can't. I mean, we cannot afford to close again."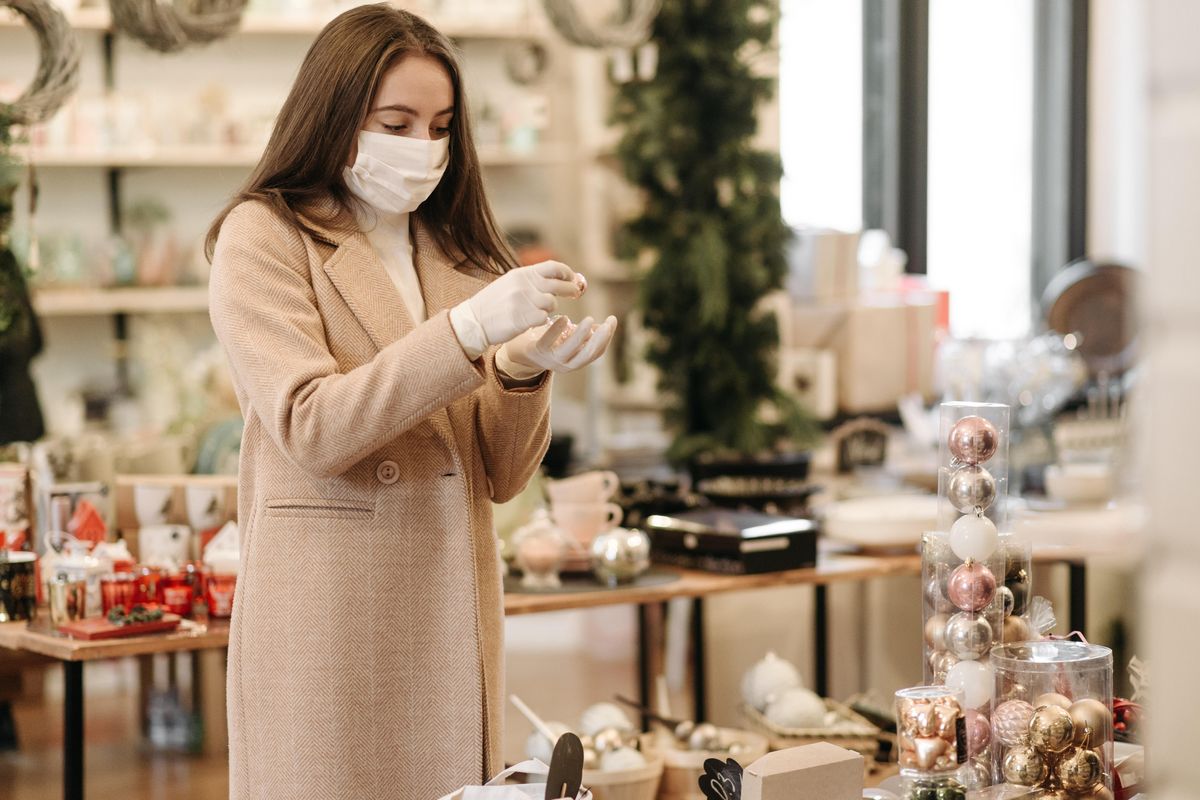 Austin Public Health has updated its COVID-19 risk-based guidelines, expressing concern over the fast-spreading COVID-19 omicron variant ahead of the holidays.
Austin-Travis County Health Authority Dr. Desmar Walkes said on Tuesday morning that APH is following guidance from a COVID-19 Modeling Consortium by the University of Texas. The report, released last Thursday, states that community transmission of omicron could pose record hospitalizations and surpass all previous peaks.
APH has subsequently updated guidelines of Stage 3, from a seven-day moving average of 15-29 to 15-24, and Stage 4 to 25-50.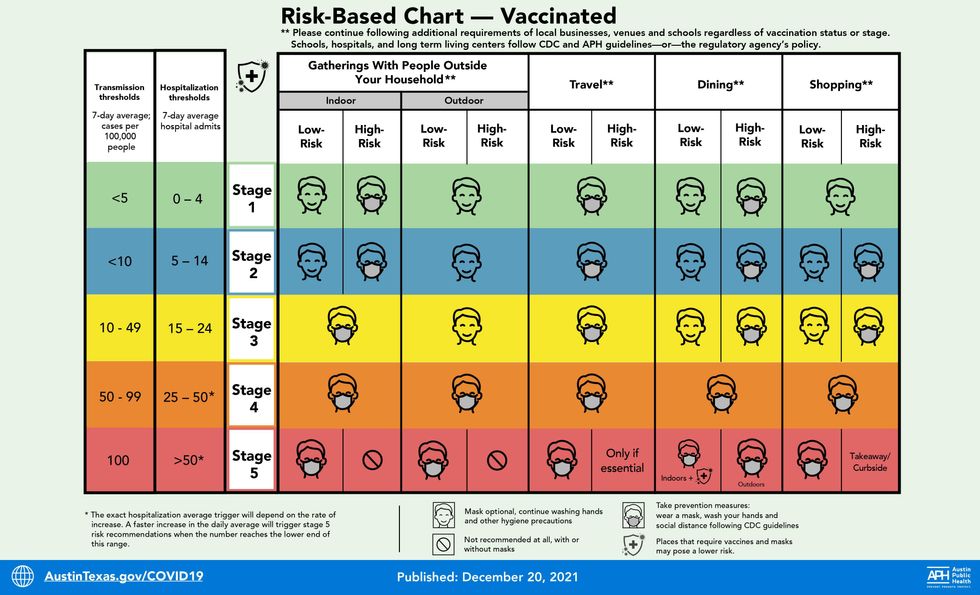 "We've come together this morning to warn our community of the danger we face heading into the next few weeks," Walkes said. "We are continuing to act as though we're in Stage 2, and if this continues, our ICU beds will fill up and overflow by hundreds by the time the New Year arrives. We are on the brink of Stage 4 and we need to act as such."
Austin-Travis County is currently in Stage 3, for which APH recommends the following:
For fully-vaccinated low-risk individuals:

Wear masks indoors, especially when meeting with people outside your household and while traveling.

For fully-vaccinated high-risk individuals:

Wear masks while gathering with people outside your household, dining out, shopping and traveling.

For partially vaccinated or unvaccinated low-risk individuals:

Wear a mask in all situations and get vaccinated.

For partially vaccinated or unvaccinated high-risk individuals:

Avoid unessential activities and get vaccinated.
The latest report from the Centers for Disease Control and Prevention shows that 92% of reported cases in Texas are from the omicron variant. The variant has shown much faster transmission than delta, though it is still unclear whether the sickness that ensues is milder or not.
Since hospitals already see an influx of hospitalizations during the winter months, APH officials also recommend getting tested for the virus both before and after travel—quarantining for 10 days if you test positive. Additionally, APH recommends staying home if you think you could be sick.
"Don't let this disease be the Grinch to your Christmas and your holidays," chief administrative officer for disease prevention and health promotion Cassandra DeLeon said. "We know that if we mask and we social distance and we stay home and we're sick, we can protect each other."
Though APH officials expressed concern over having to raise guidelines to Stage 4 before the New Year, Chief Epidemiologist Janet Pichette said it is possible to make it through the holidays without moving up a stage.
"Whatever you do right now, if you're going to wear your masks and go out and go shopping and make sure you're being cautious, hopefully, we'll never get to Stage 4," Pichette said. "The things that we do now will set the path for our future and I think we need to be mindful of that."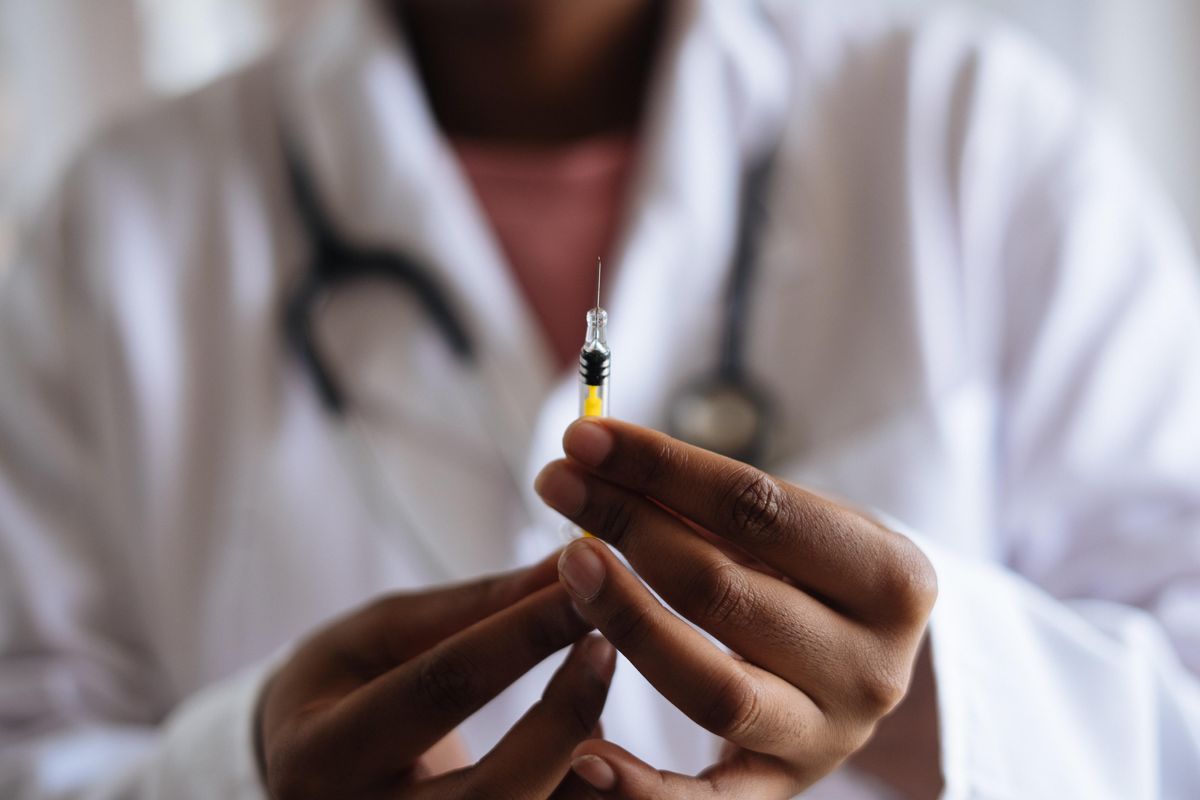 As studies are being performed to further understand the highly transmissible omicron variant, Austin Regional Clinic is one of the nationwide labs—and only one in Central Texas—testing a new Pfizer vaccine to protect against COVID-19 variants.
The study will consist of two parts. The first will evaluate the safety and efficacy of a third shot containing two virus strains. The second will evaluate the safety and efficacy of a shot containing one virus strain. The results will be compared to those previously vaccinated with the Pfizer vaccine. The trial is currently enrolling adults between the ages of 18 and 85 who are currently unvaccinated for COVID-19 and have no history of a COVID-19 infection; participants will be compensated $100 for each visit.
If the trials are successful and eventually approved by the Food and Drug Administration, it could be the next recommended booster shot.
"As new variants emerge with unknown risks, such as the latest omicron, we must continue to research new approaches to ensure that our vaccines can adequately protect against COVID-19," said Dr. Amy Siegel, internal medicine physician at ARC and principal investigator at ARC Clinical Research. "If evidence emerges that the existing vaccines are less effective against the variants, trials like this one will make us better prepared."
Since the COVID vaccine was first available almost a year ago, multiple variants have emerged, including the delta variant that caused a nationwide surge and the new omicron variant that is believed to multiply 70 times faster than delta.
While it is unclear how effective the currently available vaccines are against COVID, local health officials still urge residents to get vaccinated and take the recommended COVID precautions to protect themselves and others from possible severe symptoms from the virus.