Get connected with our daily update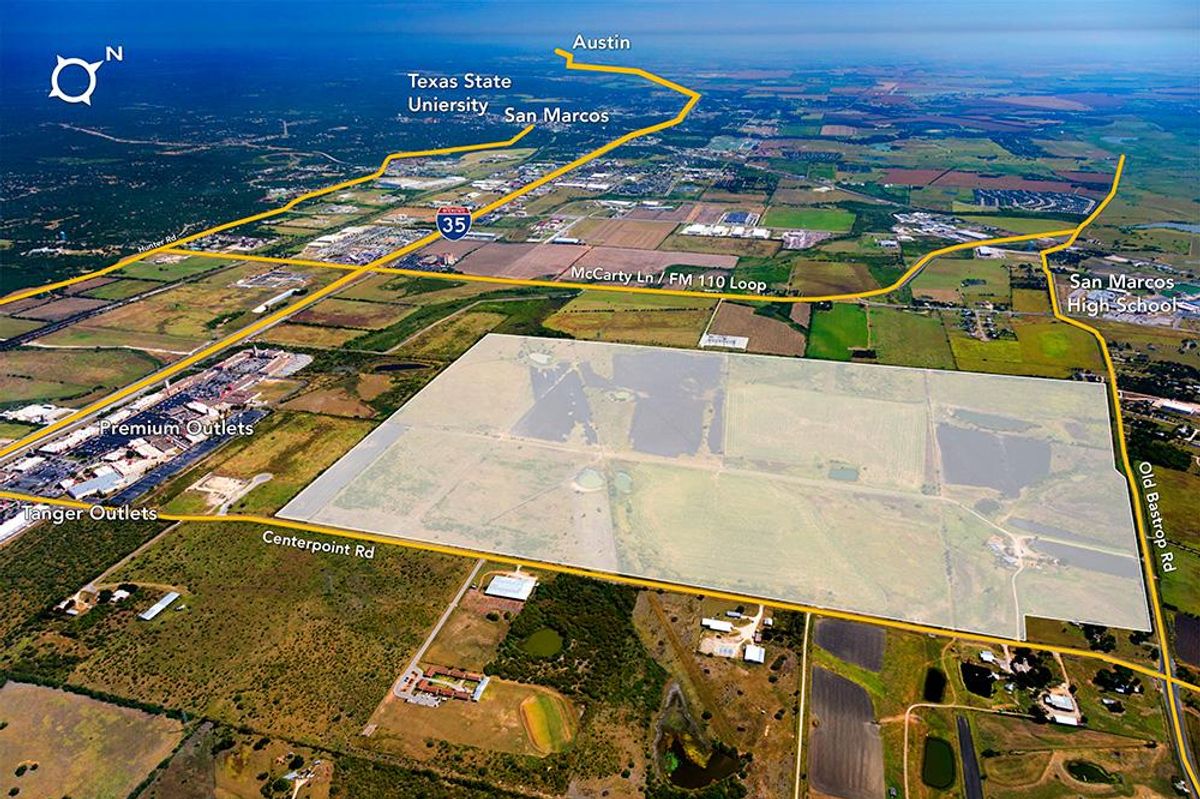 A mixed-use development that will sit on about 400 acres could be coming to a rapidly growing San Marcos.
Real estate investment company Walton Global Holdings LLC and developer Majestic Realty Co. have received approvals from the city and Hays County to build east of I-35, on Centerpoint Road. The plan involves an industrial park that's been dubbed "Project Thin Mint."
The Austin Business Journal reports that company executives shared plans to start construction in 2024 on two buildings totaling about 200,000 square feet, and the site could be more than 2 million square feet someday.
These plans come as San Marcos plays a key role as a possible economic powerhouse in the budding Austin-San Antonio metroplex.
The land that the San Marcos City Council approved Majestic for rezoning is referred to as the Gas Lamp District. Walton says it will be used for residential offerings, commercial, retail and industrial uses like 200 acres of such space being developed by Majestic. It'll also have open spaces and parks connected by hike and bike trails.
Capital investment for the development is estimated at $103 million over the course of a decade, so the buildout may be through 2033.
Earlier this month, the San Marcos City Council approved the project for a Chapter 380 incentives agreement. This sets up a three-year, 50% property tax rebate per building for 10 years. Only unoccupied parts of the development would be eligible for the rebate.
The city estimates that the return on investment for the incentives could be more than $1.5 million.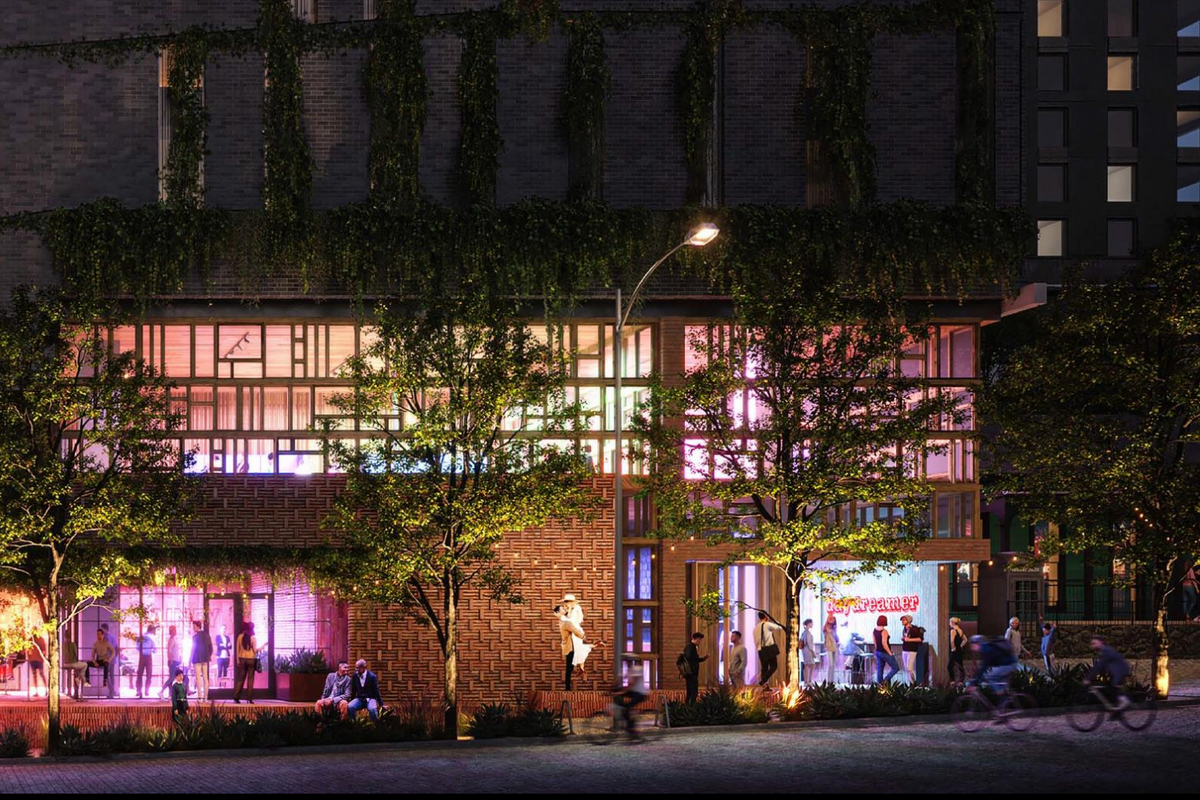 The Rainey you know now will have some striking differences in the coming years. What was once a neighborhood occupied by homeowners has transformed since rezoning about 17 years ago paved the way for commercial development.
Now, it's an entertainment district facing a transformation as new buildings bring the closure of favorites like Container Bar, Bungalow and Reina. "This city is changing, and though we must embrace the change, it doesn't mean we can't live it up like the good ole times until it's here," Reina said when announcing its last day was coming.
These are a handful of developments that will soon join Rainey's mix of food, nightlife and housing.
80 Rainey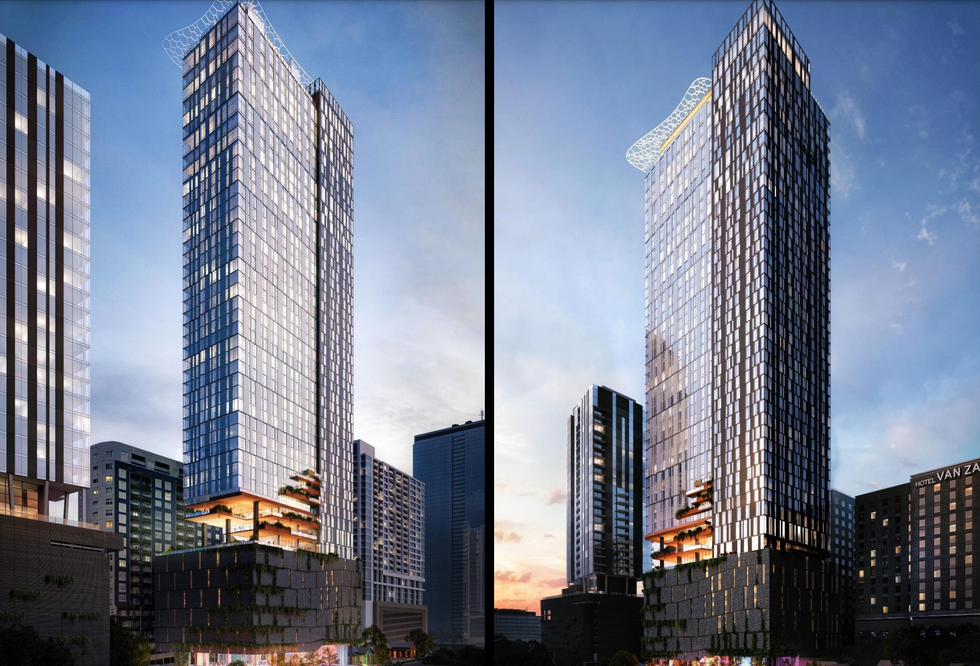 This 49-story tower will stand at 550 feet once it reaches completion in 2025. It'll house nearly 650 residences, with approximately 20 of those being affordable units. And there will be an abundance of drinks and food from the ground up. People will be able to wander to the basement for a speakeasy or the 11th floor for a rooftop bar. There will also be multiple restaurant spaces and a coffee and cocktail lounge.
The Modern Austin Residences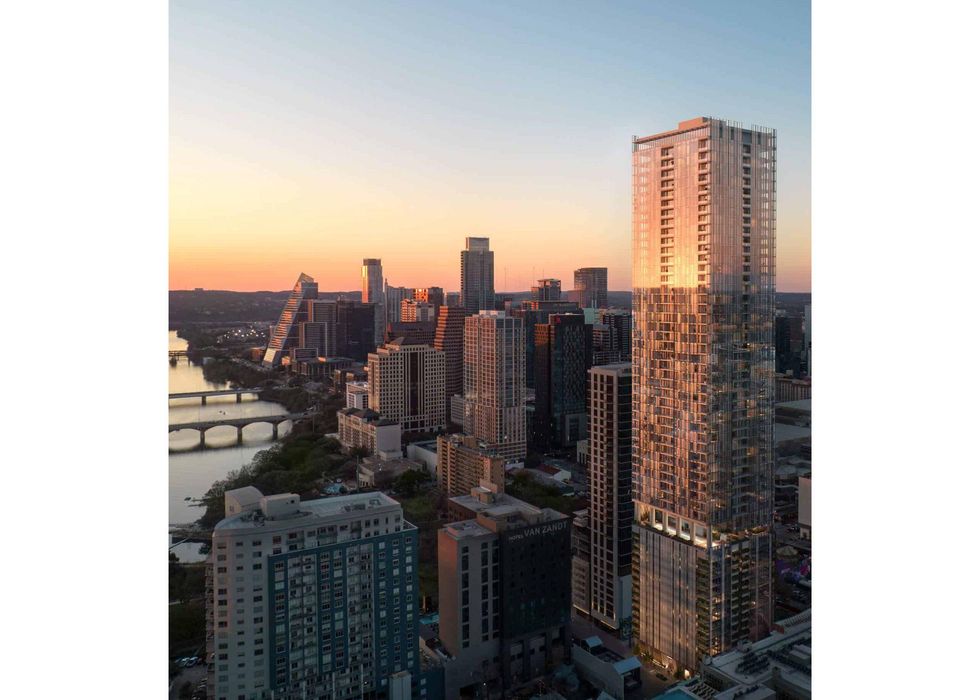 With a name that nods to its design style, the Modern is set to reach 56 stories that will offer one to five bedrooms. Currently, prices for the condos set to open at 610 Davis St. in 2024 are listed from the $600s to $15 million. With that, residents will get amenities spanning three levels that include perks like an outdoor theater, a pool and spa, a yoga and pilates studio and sky lounge areas.
When the building was announced last year, architecture firm Page said they were excited to team up with others on the tower. "Careful consideration has been given to every aspect of the project," Brandon Townsend with Page said. "From locating the pool deck for ample sunlight and fantastic views; to the thoughtful finishes within the unit, The Modern will redefine classic design with timeless elegance."
98 Red River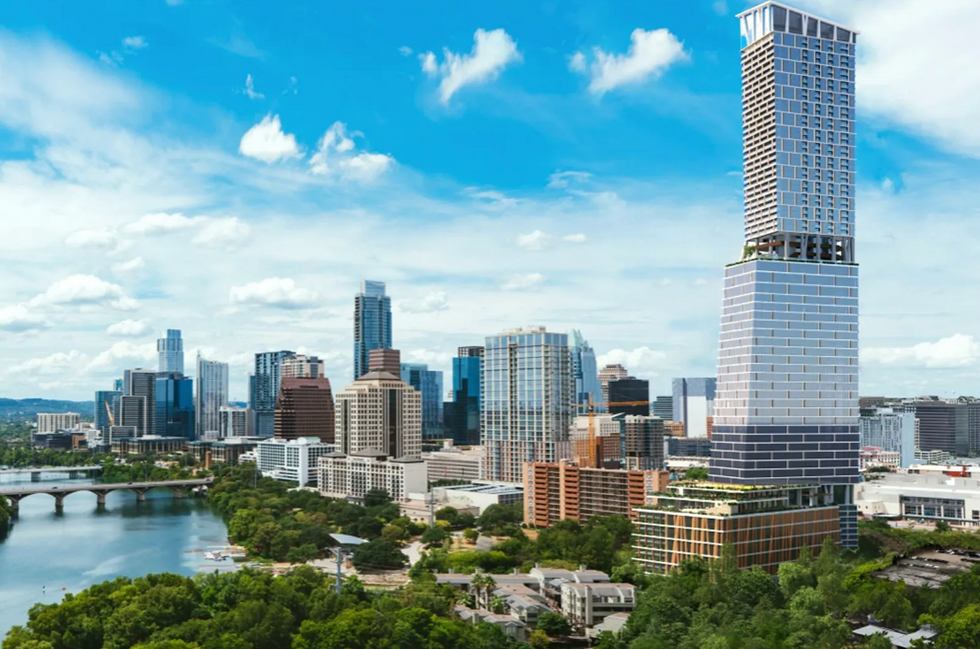 With 74 stories that will include more than 350 apartments, 686,000 square feet of office space and a hotel, this high rise could become the tallest building in Texas. In June, the Austin American-Statesman reported that the project's civil engineering firm said the building will be more than 1,000 feet tall. Plus, it landed luxury brand 1 Hotels for the anticipated 251-room hotel with a 16th-floor pool.
The Travis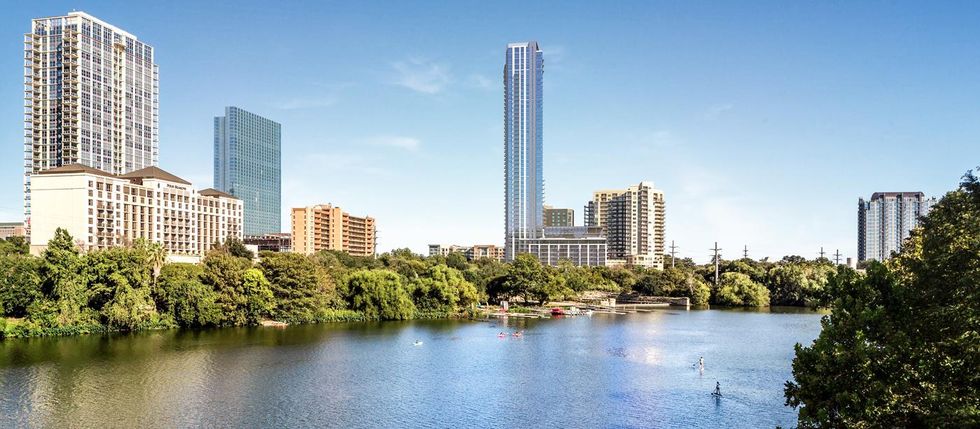 Located at 80 Red River St., this 50-story apartment tower has an expected completion in fall 2024. Boasting a height that's comparable to other downtown buildings with for-sale units, the Travis will have more than 400 units available for rent. The luxury development will include proximity to hike and bike trails and amenities like a clubhouse, rooftop pool, a coffee shop and fitness facilities.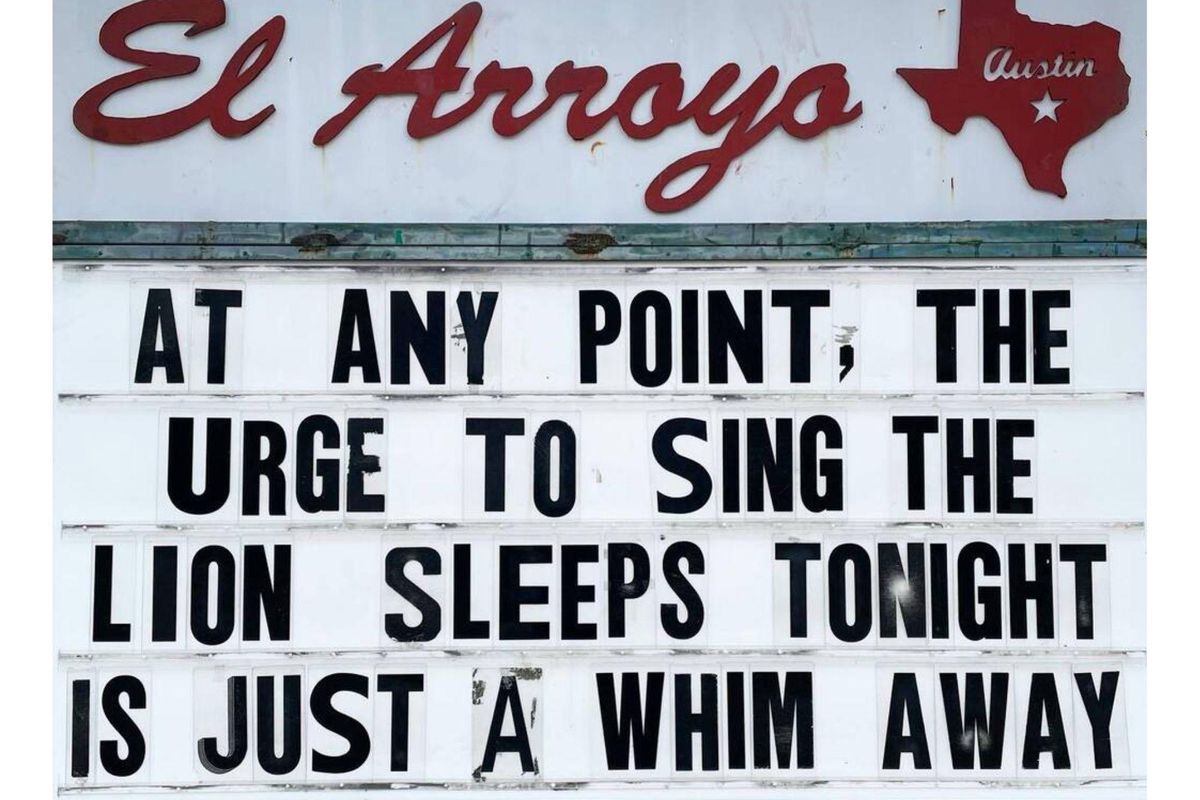 More Texans can soon get a taste of Austin as El Arroyo prepares to open multiple locations in the state.
Reports say that the beloved W. 5th Street Austin restaurant will be ranging widely.
Its first restaurant outside of the capital city is expected at the end of 2023 in New Braunfels.
El Arroyo will bring its Tex-Mex dishes to the Gruene district with a site at tubing company Rockin' R River Rides, which they partially own. The first floor will offer banquet facilities and the second will house the restaurant.
Owners Ellis and Paige Winstanley told My SA that they're looking into sites for other Texas locations and will probably open six others. They also plan to release packaged foods like salsa and margarita mix this year.
The couple acquired the nearly 50-year old restaurant and its humorous sign in 2012. These days, the El Arroyo team and people in the community offer submissions for jokes like "guacamole would be such a beautiful name for a girl" and "August is the Sunday of Summer."